Preparing for the Festival of San Fermin 2013
Find out what you need to do to prepare for the July Festival of San Fermin 2013. And more importantly, the actual Running of the Bulls 2013.
No amount of planning can prepare you for the Festival of San Fermin 2013 (locally known Sanfermines). Every year over a million visitors from around the world descend on the small town of Pamplona in Spain for 9 days in July.
The streets of this proud Navarre region are taken over with revellers adorned in white and red celebrating one of the craziest festivals in the world, the Festival of San Fermin. And most of them are only there to see, or participate in, The Encierro. Better known as the Running of the Bulls.
Festival of San Fermin 2013
If there is only one festival you plan to go to in 2013 then the Festival of San Fermin 2013 should be it. It will be the craziest, scariest, most exciting and adrenaline fuelled few days of your life.
San Fermines 2013 runs between July 6 to July 14, as it has for the last few hundred years. The festival marks the celebration of Saint Fermin who is one of the two patrons of Navarre, and is also considered as a martyr in the Catholic Church.
At noon on the 6th July the Festival of San Fermin 2013 will officially begin when the chupinazo, a ceremonial rocket, is fired from the town hall in Pamplona.
From then on it is one wild ride of sangria, bulls, dancing, fireworks and little sleep.
Festival of San Fermin 2013 Program: July 7 – 14 July
Every day after the 6th July until midnight on the 14th July, the San Fermines will run in the same fashion:
The Encierro or Running with the Bulls
From 6am, those not tanked up on sangria and still able to run safely will start gathering on the narrow streets of Pamplona.
This was one of the most terrifying parts for me as the tension slowly builds in the crowd and you really begin to contemplate what you are doing. Nervous hugs, jokes and silence ascends on the crowd of locals and tourists standing shoulder to shoulder in the pale morning light.
If you have any second thoughts then this is the time to seriously consider if you want to put your life at risk.
Just before 8am the runners ask for the protection of Saint Fermin by singing a chant three times before a small statue of the Saint near the bulls corral. At 8am the first firecracker is set off to announce the release of the bulls. A second firecracker is quickly sounded which signals that the last bull has left the corral.
In total there are six fighting bulls that have never run before accompanied by six oxes that are seasoned veterans. These oxes guide the other bulls to the arena. Shepherds also guide the unpredictable bulls to ensure they don't turn on the crowd. Although it does still happen.
From there it is a wild 825 metre dash along the narrow fenced streets of Pamplona into the bullfighting arena. As the first bull enters the arena a third firecracker is released before the fourth firecracker announces the end of the run now that all the bulls are safely locked away in the bullpens.
But that doesn't signal the end of the fun.
Once all of the bulls have cleared the bullfighting arena, young bulls with their horns wrapped in padding are released into the bullring to cause carnage. Be careful not to get taken out, or the crowd will laugh! And whatever you do, don't touch the bulls or you will be set upon by the locals who consider the bulls sacred.
Festival of San Fermin 2013 Street Party
Hopefully you survived the running of the bulls and came out unscathed. And that is lucky as this is when the Sanfermines Festival really kicks off. As the Running of the Bulls finishes, the Festival of San Fermin 2013 continues.
Everyone grabs their sangria filled bota bags (wine skins) and parties on the streets until the following run the next morning.
We always took this opportunity to retire to our accommodation for a few hours to catch up on sleep, go surfing in San Sebastian, and grab some delicious local pinxtos (tapas). We wouldn't return to Pamplona again until the evening because we needed the rest as the party is unlike anything you have every experienced.
You will see scenes that astound you, but make you rush to join in.
Like the men with Firebulls, which are basically a paper mache bull with fireworks strapped to their backs, running through the crazy crowd. Children chase after them and everyone ends up covered in scorching hot cinders. Watch the video below…
There are also countless parades and street bands wandering along the cobbled stones singing and dancing with the crowd. The Spanish really know how to party. 
Bull Fights at the Festival of San Fermin 2013
Every evening from 6.30pm between the 7th and the 14th July the bullfights begin. The six bulls that ran that morning will be killed in the bullfighting.
The atmosphere in the arena is even crazier than in the street. I am not sure if it is the blood-lust or the sangria that gets the Spanish crowd so excited, but they definitely were enjoying themselves.
Just be aware that attending the bullfighting isn't for everyone. I am not squeamish but by the killing of the third bull I had enough and wished they would finish each fight sooner.
We also appreciate the controversies surrounding the bull fighting and that post covers our thoughts on it which you might want to check out before deciding to attend or not.
And while the Pamplona bullring is the fourth largest in the world, it is full every afternoon and tickets are hard to find. We managed to buy some on the gate a few hours before the fight but were lucky to snap some up.
Where to stay for the Festival of San Fermin 2013
Finding accommodation for San Fermin 2013 can be nearly impossible if you don't organise it months in advance. We joined Busabout for their Running with the Bulls tour which proved ideal.
The Busabout campground is located about an hour from Pamplona. However they provided breakfast every morning as well as tents and transportation to and from Pamplona throughout the day, and night. Don't miss the last bus at 3am or you will be there until 6am like our friends were.
What to take for the Festival of San Fermin 2013?
If you are visiting Sanfermines for the first time then don't go along with any preconceptions. Have an openmind and be prepared to party like it's 1999 all over again.
If you are visiting San Fermin 2013 with a company like Busabout, then you don't need much else other than some sturdy running shoes and a sleeping bag. They will provide you with the tent, red bandanna, white t-shirt and extra tips on where to go and what to do.
While the days are hot in Spain, the evenings can be cold, so consider taking an old sweater that you don't mind throwing out afterwards. The stink and stickiness of sangria never comes out.
Should I run in the Festival of San Fermin 2013?
Most definitely.
But be aware that this is a very dangerous and risky activity. 15 people have been killed in the Festival of San Fermin since 1925. While the last death was an American tourist in 2009 every year there are hundreds of people injured while Running with the Bulls.
Luckily most of these are not serious.
If you want more information and a full list of the activities during the Festival of San Fermin 2013, then check out the the Navarra Council website.
Or book your festival now!
Is It Time to Find a New You at a Thailand Retreat?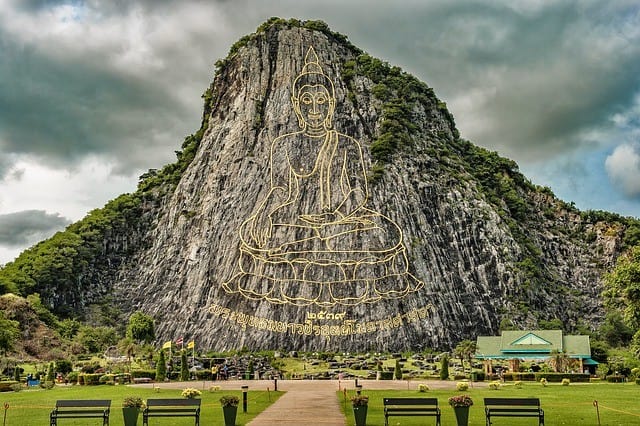 If you feel like you a lacking a little direction, or that you have become lost in the hustle and bustle of your faced paced life, do not despair. There is hope. Spend too much time buried by work and inevitably the world will grind you down, but it needn't. You can do something about it. The answer is a lot simpler than you may think (and more affordable, too).
You have to act though. Indifference or accepting that nothing will change will result in exactly that, nothing changing. What you need to do is interrupt your life and take a step back. Now this doesn't mean falling off the radar, or a sudden change in your career. You just need to invest a little of your own time in yourself and book yourself into a personal development course at a Thailand retreat.
Isn't That Strange?
No, it isn't. Again, you are not changing the world in which you live, rather you are looking to change how you live in the world. A getaway at a retreat can help you do this. So, lose the negativity and cynicism and think about the possibilities for a moment. If you feel strange about going alone, why not round up your best buddies and go together? (Click here for more guy adventure tips)
A Little Self-Therapy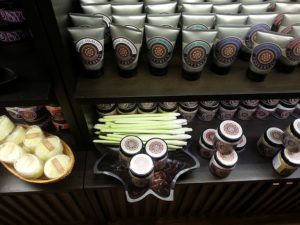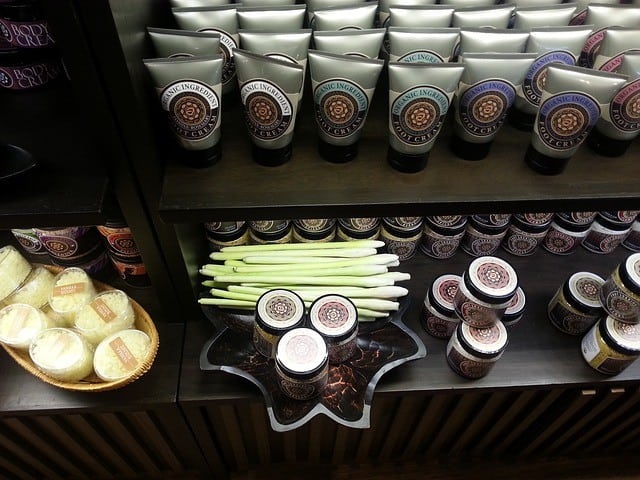 If you work hard, and feel constantly exhausted, at some point things are going to get even worse – be that your physical or mental health. By looking after both your body and mind and learning healthy practices at a retreat, you'll fortify both your mind and body ready for the rigours of daily life once you return to it. The techniques, practices and understandings that you will gain by attending a Thailand retreat will help you to not only cope, but to thrive. It is like learning a shortcut to happiness that many simply do not know about. Brilliant right?!
Burnout is a real problem in society, and prevention is a much better solution than trying to find a cure. It is likely that you will have to keep working in your employment and that life will throw all manner of things at you as you battle onward, but learning to cope whilst smiling, with a stronger fortitude and greater will to succeed is a more certain way of becoming a success before you become a casualty.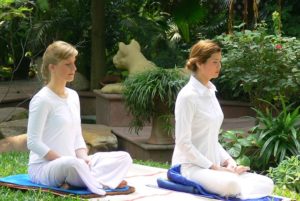 Through mindfulness practice, physical activity such as yoga and stretching, and incorporating meditation, you are adapting a holistic approach to your own health, happiness and self-development. This can help you become mentally stronger, physical fitter, more at ease with yourself and life, and aware of the world in which you live. You can actually learn to live rather than exist. Wouldn't that be wonderful?
Life begins at the very edge of your comfort zone, on the outskirts of familiarity and away from your normal habits and routine. Rather than shun it, or even fear it, you can learn to embrace, experience and even enjoy it too. This isn't changing what you do, but how you do it. It isn't changing who you are, it is letting you become the true you, unleashing your full potential.
A Thailand retreat based around health and self-development puts your wellbeing at the very heart of the programme. This isn't self-indulgent but rather self-fulfilment; letting your life exist beyond the limits of your expectations. It is time for you to look after yourself that little bit better.
Preparing A Holiday With An Anxious Relative
As much as you love going on holiday and planning a trip to a region of the world that you don't know, it can be a little frustrating to travel with relatives or friends who are naturally nervous about discovering new things. You know the kind: They won't try exotic food in a restaurant, in case it wouldn't agree with their stomach. They look at your travel pictures with envy but always find an excuse not to join you on your next adventure. And more importantly, they try to avoid travelling abroad if they can at all help it. Be kind before you launch into criticism. They can't help feeling anxious about everything. And maybe, if you want to help them relax a little, it's your responsibility to make travelling as easy and enjoyable as possible. However, you're in luck, because we can help you with that. All it takes is a little bit of planning and thinking ahead to get them sorted.
Get informed at first
If your friend or relative doesn't travel often, the best thing you want to do is to convince them to come on a trip with you that is poorly planned. First things first: It's about defining when it the best time to visit your destination of choice. You wouldn't want to accidentally pick the monsoon season when going to a tropical country, for instance. That's exactly what this handy website is about : It helps you to find out when is the best time to visit where with monthly weather overview based on observations from the previous years. In short, if you're travelling with someone who hates being cold, you can direct them towards countries that are warm in winter, for example. As silly as it might sound, knowing what kind of weather to expect can be a great help for a nervous adventurer: Knowing what to pack is already a step out of the unknown zone.
Get the health check
You can't easily decide to travel to any country without planning. For health reasons, there is a number of regions in the world that require vaccinations to keep you safe. You'd better keep yourself informed of the health requirements in advance, as some vaccinations need to be started up to 2 months before your departure. The typical countries where you'd be expecting additional health vaccines tend to be around the south and south-east Asia. Hepatitis A and B is a common risk in Indonesia, Thailand, Vietnam, Cambodia, China, and even the Fiji. In India, you need to be aware of risks of rabies and Japanese encephalitis in addition to more common vaccinations. You also need to ensure that you and your relative are up to date with routine immunisations such as tetanus and diphtheria. The bottom line is that even though there are little risks for cautious travellers, you don't want to take any chance.
Do you need authorisation?
If your friend or relative has only travelled to safe and known areas, such as Europe for instance, they may not be aware that certain countries require visitors from abroad to apply for a visa, aka an official authorization to entry the country. If you intend to visit Belarus, Moldova, Russia and Ukraine, you will need to apply for a visa, which can take several weeks and require an official letter of recommendation from your destination hotel. Visiting South Africa, North America also require a visa, as well as some areas of Asia. Additionally, you need to ensure that you have free pages for control stamps in your passport. It might sound stressful at first, but it's something that you can easily clarify in advance so that you don't need to worry about it during your trip.
Protect your holiday
The main reason a lot of people feel anxious about travelling abroad is that they worry that anything might happen to them while they're outside of the country. The fear of not knowing how to sort out common health and finances issues forces a lot of people to stay at home while they should be thinking about travel insurance instead. If your friend or relative is worried about falling ill on holiday or about losing valuable items abroad, you should take a look at standard travel policies to ensure that you can find an appropriate answer to their worries. From overseas travel insurance to snow sports insurance, you can find a lot of options to cover for most accidental situations smoothly and easily. More often than not, you can get an expert insurer to define the best-suited policy for your holiday. This will save you a lot of time searching as an insurer will be able to rely on the data of previous travellers to advise you.
Know how to spend the time
But I can't travel to India: It's a long flight, and I'll get bored!
If that's the kind of comments you get, you can reassure your friend or relative immediately: There are plenty of solutions that stop you from getting bored during your long journeys. Reading always is a good idea, especially if you've got a Kindle so that you can fill it with several books to keep yourself occupied while travelling. Some people might prefer audiobooks, however, if you've got a long flight, you're likely to want to use earplugs and rest your senses. There are also plenty of online games that you can play with a smartphone, so it's impossible to get bored!
Not one for tech gadgets? A simple crossword or sudoku book can do the trick and keep you busy until you've reached your destination. If you're sitting aside, nothing is stopping you from playing a card game or a small board game. In short, getting bored is not a fatality!
Get a guidebook
How do you know about the best places and monuments to see when you're visiting a new place? It's obvious: You get a guidebook like every other traveller. Guidebooks might sound old-fashioned, but they are filled with useful information about an area, from where to stay to what to see. More importantly, you get a detailed breakdown of prices, which makes it a lot easier to plan your trip. As a traveller puts it, in a guidebook you find information that you didn't know you needed, which helps you to prepare the best you can for your holiday. Besides, you can be sure that gathering knowledge about your destination will be handy to reassure your nervous co-traveller. Knowledge remains, after all, the best weapon against the unknown.
Do you need to know the language?
Most travellers would tell you that speaking English is enough to get by in any destination of the world. However; you need to be aware of one important fact: Just because English is the proxy language by definition, it doesn't mean that everyone will understand you. A lot of people don't speak English at all, and therefore you'll need to be able to ask for directions or a cup of coffee in the local lingo. Why does it matter? You don't need to be fluent to ask for things you need abroad, but you can be sure that locals are more likely to help and understand if you say it in their language. More often than not, you can get by with a simple phrasebook, from ordering food in a restaurant to finding the way to the art museum.
Prepare a visit plan
What if your friend would agree to go on a holiday but doesn't know where to? You could inspire them with a list of the most wonderful sites to visit in the world. Stonehenge in England is a great destination for history lovers to enjoy the mysteries of the past. You can even organise walking among the famous stones on specific days! If you want to take their breath away with a fascinating historical site, try to Pyramids of Giza in Egypt. If you want to seduce a nature-lover, take them to the Salar de Uyuni in Bolivia, which is the world's largest mirror. Or you could visit the Great Blue Hole in Belize, which is 407 feet deep and can be easily seen from above – no need to dive, thankfully!
Decide on a budget in advance
Let's be honest: Most people avoid travelling because they're afraid of spending too much on the go. In reality, it all comes down to clever planning: If you know in advance where you're going to stay and what's around to see and visit, you can plan your budget accordingly. Of course, there will always be the unexpected expenses in the form of a cocktail night at the local bar, or a really cute jumper that you simply couldn't live further without. But for all these, you can rely on a budget app such as Trail Wallet to keep track of your expenses throughout the day. In a few clicks, you can get an overview of how much you can afford and how much you've already paid.
In conclusion, the secret to turning a travel-anxious friend into a travel-happy holidaymaker is to share your planning secrets with them. Yes, travelling takes a lot of preps. But it means they can enjoy their trip with their mind at peace!
Top 5 Things to See in Dubai on Your Next Holiday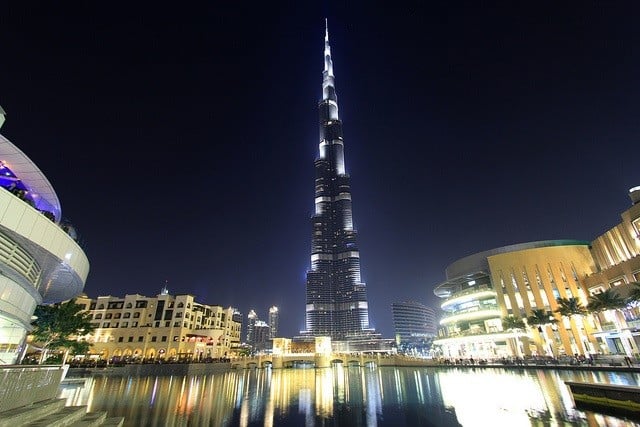 Dubai has quickly become a top destination for travelers from around the world.  It offers an impressive mixture of the best of modern architecture, stunning scenery and is a shopper's paradise.  So, what are the top things to see during your holiday to Dubai?
Burj Khalifa
You can't miss the Burj Khalifa when you visit Dubai – at 828 meters high, it is the world's tallest tower and dominates the city's skyline.  But the building is far more than admiring.  There is an observation deck on level 124 that is a must-see part of visiting the city while At The Top Sky Lounge is on level 148.  If you want a meal amid the clouds, At.mosphere on level 122 offers quality meals.
Palm Jumeirah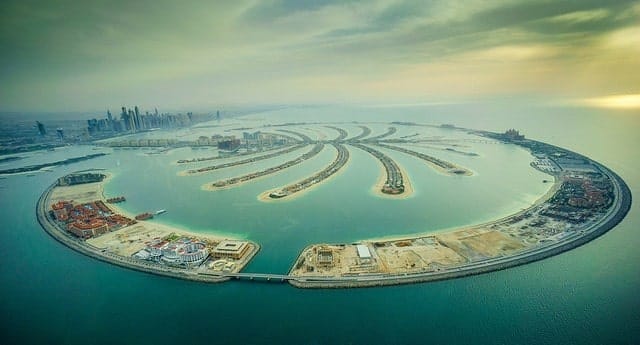 Another impressive man-made wonder of Dubai, Palm Jumeirah is a palm shaped man-made island and one of the largest artificial islands in the world.  It is home to a host of high quality hotels including the Waldorf Astoria and the Atlantis, The Palm.  It also has its own monorail that runs along the 'trunk' of the tree to connect it with the mainland.
The Dubai Mall
As well as enjoying the glamour of Dubai on your next holiday, you can also enjoy some of the highest quality shopping.  The Dubai Mall is more than just a shopping mall – there are 1200 shops, 150 restaurants, an indoor theme park, a waterfall, ice rink and even an aquarium and underwater zoo.  It takes shopping to a whole new level!
The Dubai Fountain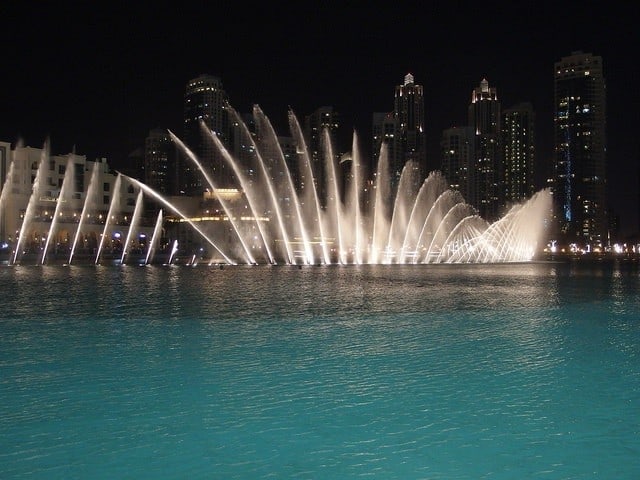 Standing outside the Burj Khalifa, the Dubai Fountain is equally impressive and stands at the entrance to the Dubai Mall.  It is the world's largest choregraphed fountain system reached 150 meters high with colorful, illuminated jet sprays that are timed to various musical pieces.  There are two shows a day on afternoons and evenings so plenty of chances to watch it in action.
Dubai Creek
Dubai is the epitome of a modern city but that's not to say there isn't history amid the stunning skyscrapers.  Dubai Creek is the heart of the old city, where the original Bani Yas tribe settled.  Here they started the pearl diving and fishing trades and the area slowly built into a trade center.  Now you can visit the gold, textile and spice souks as well as take a ride in a traditional abra boat.  It is also great value at just AED1 for a ticket.

We have been wearing out our jandals (Kiwi for flip-flops) on our travel adventures around the world since 2009. We think our blog is thought provoking and a little witty. But we have been proven wrong before. Find out more about us here...