If you are a tourism board and want to create the perfect tourist attraction then follow these easy steps:
Find a remote inaccessible location in the northwest of Italy.
Make sure the location is facing into the setting sun.
In your new location build a tiny village of terraced houses onto the cliffs above the shockingly colourful turquoise sea.
Paint these houses every bright colour of the rainbow.
Repeat until you have five villages within a few miles of one another.
Invite Lonely Planet to come and visit.
Sit back, rub your hands together as you watch the tourists arrive in their thousands.
The problem with Cinque Terre is that it is too damn cute for it's own good.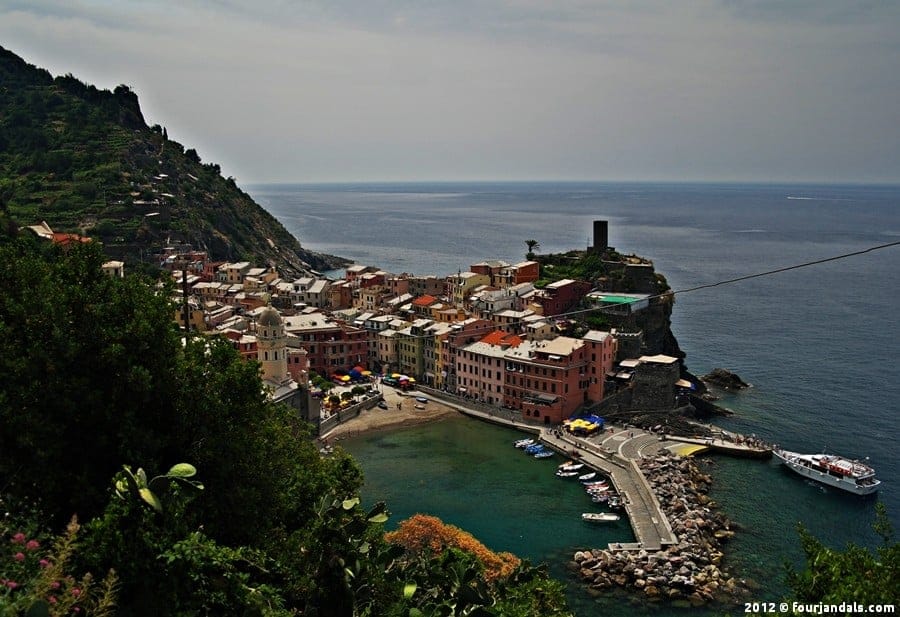 Since Lonely Planet "discovered" the Cinque Terre area the tourist hordes have descended on the tiny villages of Monterosso al Mare, Vernazza, Corniglia, Manarola and Riomaggiore, in the northwest of Italy. Every tourist wanders all, or pieces, of the same hiking trail happily taking thousands of holiday photos home to show their friends and families their exciting adventures.
We decided to join the phenomenon and these are our favourite Cinque Terre photos.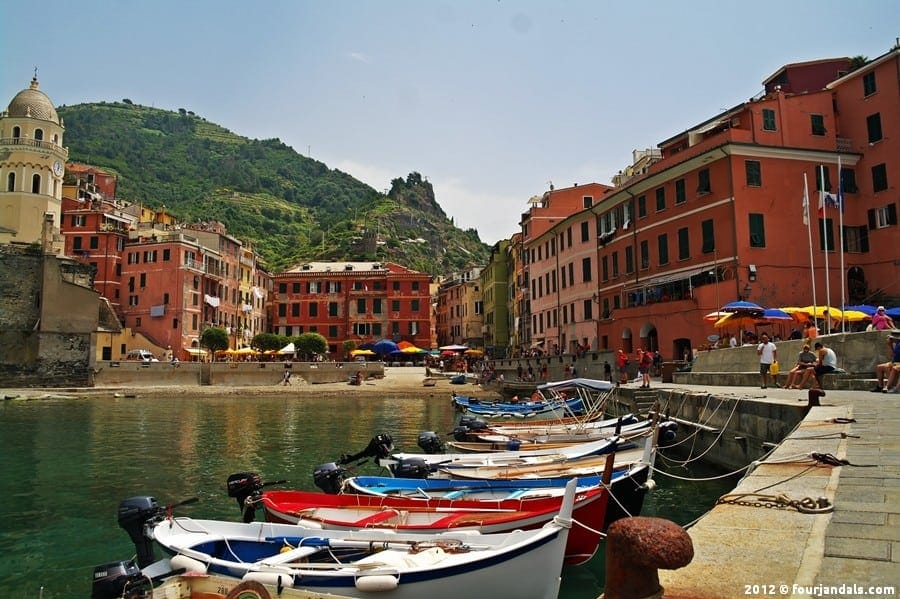 Vernazza as seen from the harbour.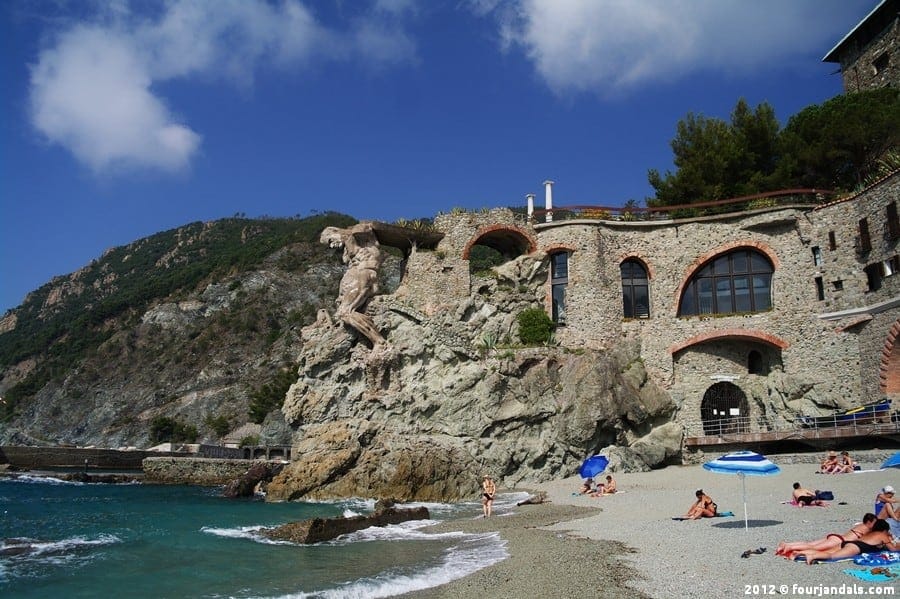 Rock giant carved into the cliffs above the beach at Monterosso al Mare.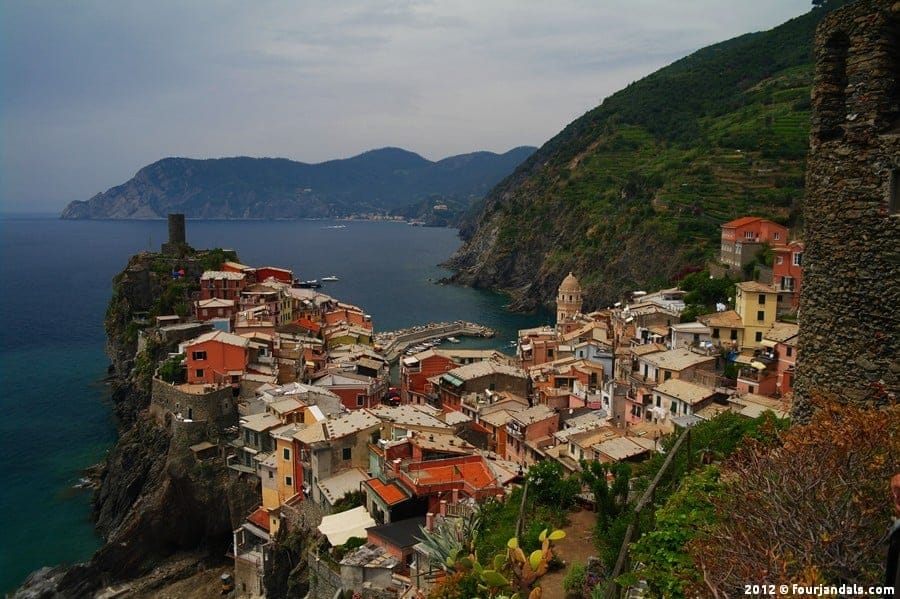 The colourful village of Vernazza as seen from above.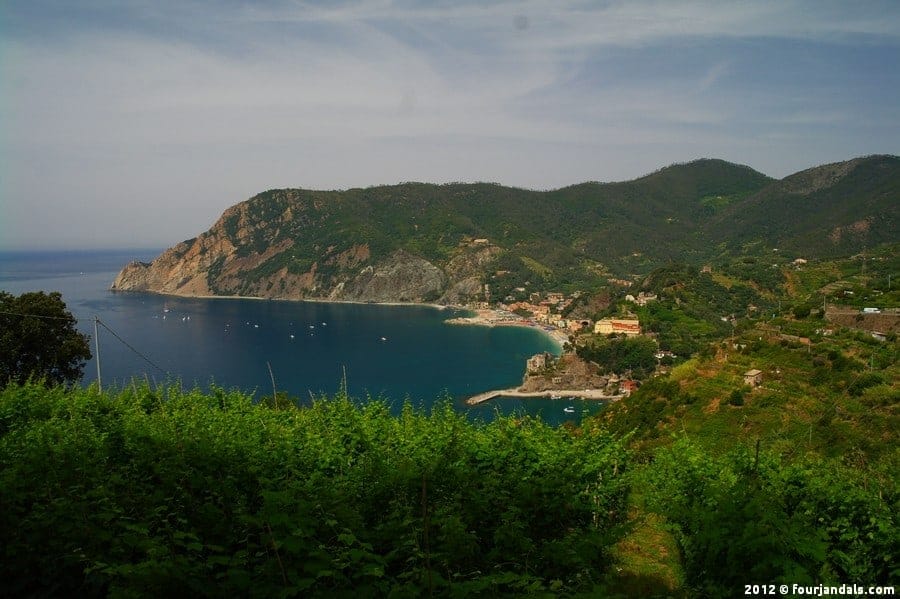 Monterosso al Mare from the hot and sweaty hiking trail on the way to Vernazza.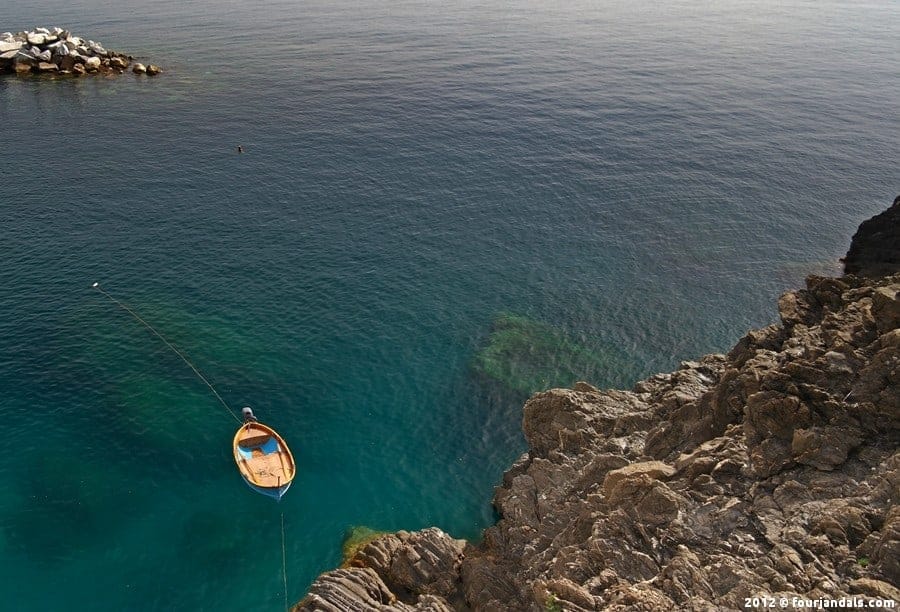 The locals livelihoods used to come from the sea and slopes. Now they come from the tourist hordes.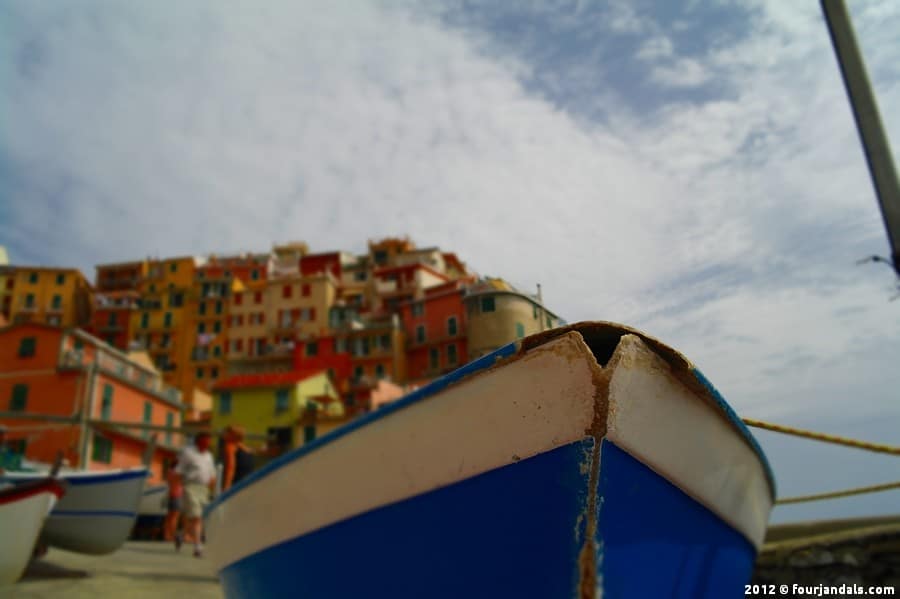 Along the shoreline looking towards Manarola.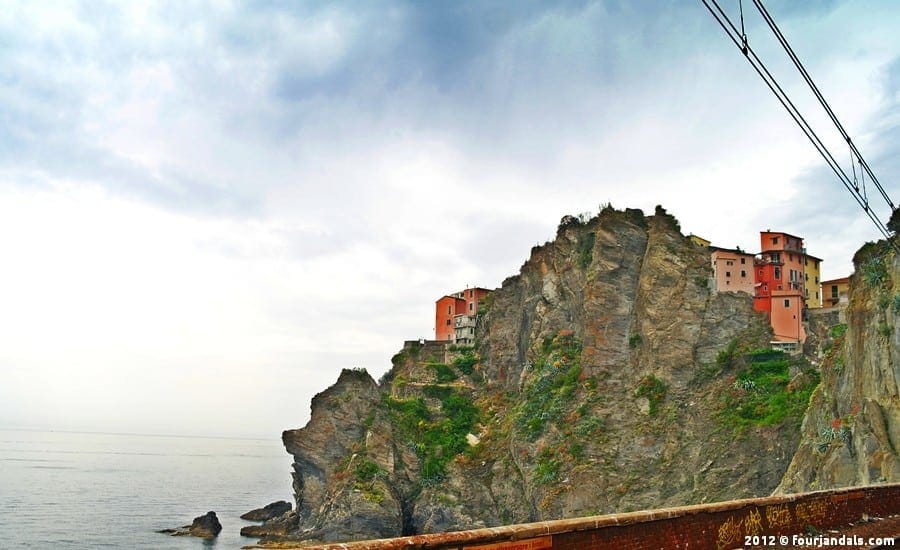 Corniglia is situated smack in the middle of Cinque Terre and looks as if it has been painted upon a clifftop canvas.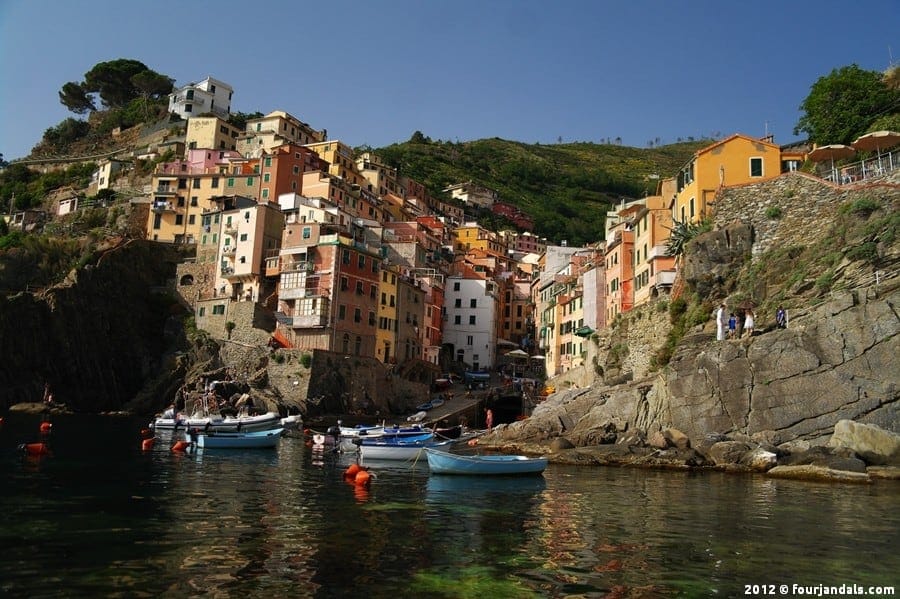 Risked life and limb to capture this shot out on the water near Riomaggiore.
Where to stay in Cinque Terre – Le Sirene, Monterosso
The five villages of Cinque Terre are really small so while you used to be able to show up and book a place that day it is usually no longer feasible due to its new found popularity. We found stayed at Le Sirene in the slightly larger, albeit more touristy, town of Monterosso al Mare.
Location
If you are coming from Rome it is the furthest of the five villages in Cinque Terre. However, accessibility is fine with local trains every 15 minutes to all the other towns. A perfect location to start you hike along the Cinque Terre trail.
The Rooms
Our room was private with one double bed and a bunk bed. And although very basic we did have our own bathroom and a small balcony to enjoy a glass of vino at the end of the day.
Other Amenities
Unfortunately there were no other amenities. It was really disappointing that we didn't have WiFi or even a place to prepare a bit of food each day.
Staff
We only saw the owner, who was extremely lovely, when we checked in. So while we have no complaints, we don't have a lot to say either.
Social Atmosphere
There was no social atmosphere at all. Although this was expected as there is no common areas or places to chill out apart from on the beach.
Cost
$80 Euro for a private room for two people.
Overall
As a Bed and Breakfast we expected a wee bit more. In saying that, we were there to hike the Cinque Terre and relax on the beach afterwards so Le Sirene definitely fit the bill for that. Especially as Monterosso is the only village with a beach in Cinque Terre. If they would just offer WiFi, even a paid service, then they would go way up our accommodation rankings.
Disclaimer: We were guests of HostelWorld but as always our thoughts are always our own.