Tips For Hitting The Orlando Area For Holidays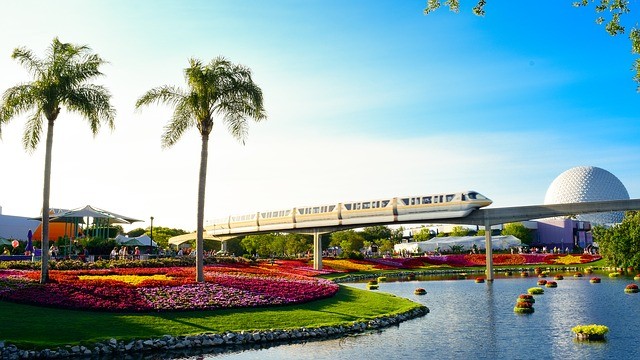 Planning on visiting the famous theme parks in and around Orlando soon? This is definitely something everyone should do at least once in their lifetimes, whether as a couple, with the whole family, or even solo. Here are some pro tips to make the experience the absolute best one possible:
Don't Leave Anything for the Last Minute: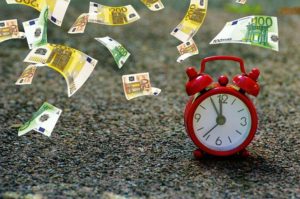 You have to understand that this is an extremely popular destination for tourists, so much so that if you don't have things planned out beforehand, you could be shut out of a lot of things you actually wanted to see, because they actually fill up to capacity well in advance sometimes. Especially, make very sure to get your theme park tickets before you go. Doing so will save you so much potential headache and stress.
 Book tours and activities online in order to  skip the line for places that are expected to be crowded, especially if you are travelling in the holiday season.
Think Carefully about When You Want to Go:
Orlando is in a particularly hot and humid part of this Earth, but it's not that way all year round.
If your schedule permits, you may want to consider going during March and April. This is a great time because the summer heat hasn't started slamming the area yet, and because it's still during the school year, the place isn't packed with tourists.
The second best time of the year  to go would be September and October. The temperatures will be roughly the same as in March and April, and prices will be even lower and crowds even less. The one caveat is that this is technically in the middle of Florida's hurricane season, and while Orlando is quite a ways inland, there still exists some risk, albeit a minor one.
November through the beginning of March is an excellent time to go for weather (although as of this writing it went below freezing in Orlando for the first time in 30 years, this is a very rare event; usually things in Orlando are quite balmy, even in the absolute dead of winter). The problem with this time of year is that a lot of people are on vacation, especially during Christmas break, Presidents' Week, and Spring Break. This means crowds and marked-up prices everywhere.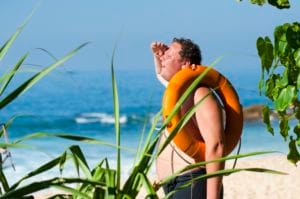 Lastly is the summer. Unless you are a gecko or an iguana, you probably won't like Orlando in the summer very much, as the heat and especially the humidity go practically off the charts. If all people concerned are very cold-blooded, this may be an option for you. The other downside is that people tend to come here despite the heat in the summer because that's when their kids have their summer break from school.
The Top Four Ways To Sell A Car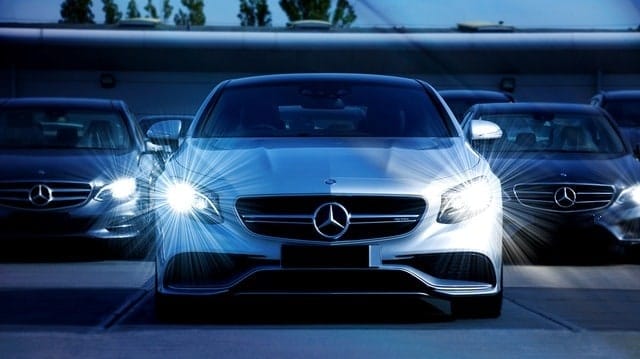 Selling your car can be a bittersweet experience or an emotional experience. Bittersweet if you no longer need, or want, the car due to how much space it may be taking in the garage or how many times it may have let you down. Emotional because it may have been a family members car that they passed on down to you.
Whatever the reasons that may be to which you are deciding to sell your car then understand there are many ways in which you can go about doing it. And in this article we have taken the liberty to compile a list of four ways in which you can sell your car.
The Top Four Ways To Sell A Car
# 1 – Craigslist
Craigslist may be an obvious method to sell your car and the reason it is so obvious and on this list is because it is a great way to sell things online and to find people who are willing to purchase. With the internet being so important in our lives, it makes sense that a platform like Craigslist would be on this list (and there are many other online platforms to be listed in this article).
# 2 – Swift Cash For Cars
This is a great way to sell your car quickly. Swift Cash For Cars purchase cars as the name suggest in a quick and timely fashion. If you are in need of quick cash and no longer have a love for your car or vehicle, then this is the business you should look to.
# 3 – Facebook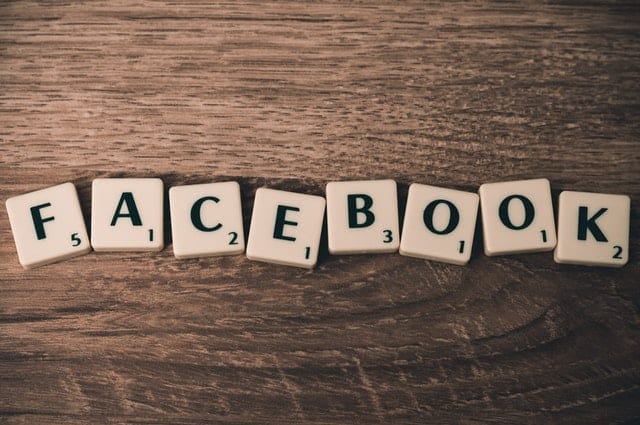 Facebook is the second biggest platform on the internet; Google being the first. It is ridiculously easy to find people online who are in need of a car and are looking for a low price.
If you know how to do Facebook ads and marketing effectively, you can potentially find dozens to hundreds of buyers. The great thing about this method is that you can hold an auction if you are just even a bit "marketing savvy".
# 4 – Instagram
Lastly is Instagram. Much like Facebook, Instagram is quickly becoming the more popular social media platform and is thought to soon become on par with Facebook. Again if you know how to market effectively, you can get a lot of potential buyers and the more buyers you get, the better the sell you can get as well.
Dublin's Best Kept Secrets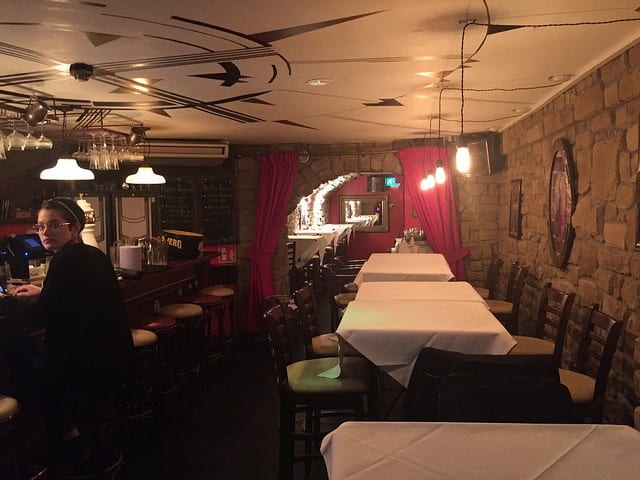 The capital of the emerald isles, Dublin is the preconception of Ireland embodied. From Guinness to the clandestine atmosphere that the Irish are famous for, Dublin is on the bucket list for travellers from all around the world. However, what to do in Dublin is something many struggle with and coming up with an itinerary is essential to get the most out of such a beautiful city. For some inspiration check out Last Night of Freedom's list of Dublin's best kept secrets.
The Blind Pig
Paying homage to the 1920s prohibition era, the Blind Pig offers patrons the change to experience what it was like when you had to be hush hush about alcohol. The secret bar is only accessible through a small door down a brick passage way, but say the password at the door and let the secret world unfold before your eyes. Themed drinks are on offer to customers, simply refer to the menus that are printed on the back of old books and let your taste buds take you back to 20s New York and absorb that remarkable atmosphere the Blind Pig has to offer.
Napoleon's Toothbrush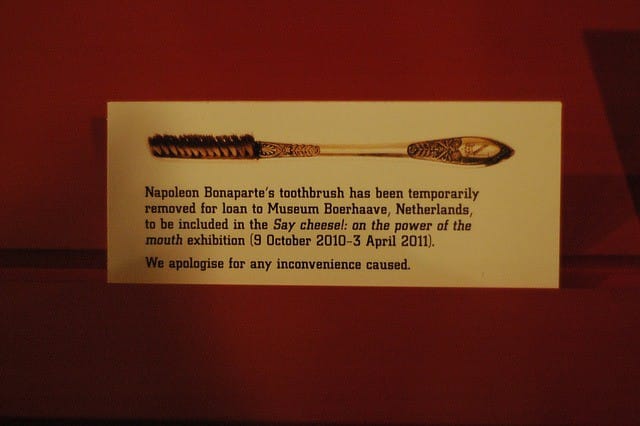 Not something you'll hear every day, but considering it is something related to one of history's greatest generals, you should take time out to go and see it. This quirky little item can be found in Dublin's Royal College of Physicians thanks to one of the little Frenchman's closest friends, Irish physician Barry Edwards O'Meara. Napoleon gifted his buddy a number of keepsakes including a number of personalised snuff boxes, as well as his famous toothbrush. Quirky, but one you'll remember.
Bagots Hutton
Claustrophobic yet comfortable, Bagots Hutton is a one for any hidden hipster looking for that niche place to have a drink. Located in the commonly referred to area the 'Hipster Triangle', the bar takes inspirations from a mix of gothic décor and Da Vinci style. And if wine bars style still doesn't appeal to you, the place offers weekly food specials like Meaty Monday and Cheesy Tuesday. With a capacity of just 65, make sure you get there early to grab yourself one of the limited Chesterfield sofas.
The Library Bar
Located inside the Central Hotel, the Library bar is perfect for that chilled out drink in comfortable surroundings. Named the Library bar due to their strict 'No Music' stance, the bars offers its customers the chance to relax and catch up
The Best Sandals for Travelling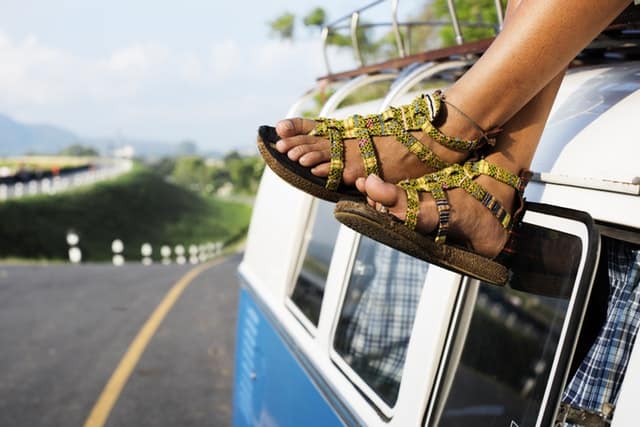 When you are traveling, it is important to be comfortable. There really is nothing worse than aching or bleeding feet. It can really spoil your day and make it impossible for you to explore properly.
If you are planning to travel to a hot climate, it is essential that you go to somewhere like jdwilliams.co.uk and buy yourself some good quality sandals. Which style you choose is very much a matter of personal taste. But, there are a few things you need to be thinking about when deciding which type you should buy. Provided you follow the tips below you should end up with a pair that are comfortable, durable and do not make your feet ache.
Quality matters
The first thing to say about travel sandals is that they have to be well made. This is especially the case if you are going to be away from home for a long period of time. You need your sandals to be able to stand up to your being on your feet all day, every day. The chances are you will only have enough space in your rucksack or case for one spare pair of footwear. So, it makes sense to buy sandals that are built to last.
Allow for your feet to swell
In all likelihood, you are going to be on your feet and walking far more than you would be at home. Without a doubt, your feet are going to swell a bit more than usual. So, you need to bear this in mind when choosing your travel sandals. When you try them on make sure they do not feel too tight.
If you can, go shopping for your sandals in the afternoon. At that point of the day, everyone's shoes are at their biggest. If you order your sandals online, try them on in the evening to make sure they really are suitable.
Suited to for all activities
The fact you are likely to only be able to take one pair of other shoes with you means that any of the footwear that you pack has to versatile. Flip-flop style sandals can look stylish and are certainly comfortable. But, they will not be a good option if you want to go bike riding. Whereas a pair of solid, adjustable strap sandals would work just fine for a gentle bike ride. So, think about the activities you are hoping to enjoy while you are away before you make your final buying decision.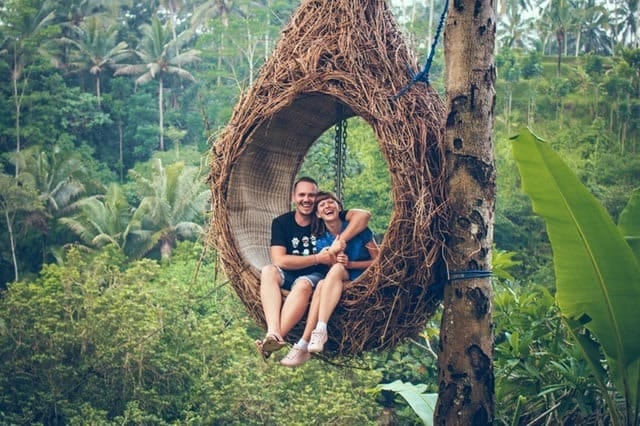 Wear them in
Regardless, of what type you choose, wear them in a bit before you are due to go away. Wearing your travel sandals around the house and for a few trips out gives you a chance to check the fit. If they are going to rub you really do not want to find this out on the first day of your trip.
More packing tips
If you want to learn more about how to choose and pack the right footwear and clothing, visit this page. This list was written primarily with backpackers in mind, but the tips you will find there actually apply to most other types of travellers.

We have been wearing out our jandals (Kiwi for flip-flops) on our travel adventures around the world since 2009. We think our blog is thought provoking and a little witty. But we have been proven wrong before. Find out more about us here...