The Top 5 Best Bike Trails in Europe for Adventurers
Day to day life can seem mundane at times, which is why getting your bike on a great trail can make life more interesting! If you have never been to Europe, get your bike ready, because you are going to find some awesome trails that will test your limits! Here, we are going to show you the 5 best bike trails in Europe, and tell you why they are so great!
Dordogne Valley, France
Biking the Dordogne Valley means seeing the beauty of France! You will pass by Romanesque churches, castles, and cycle through small villages like Loubressac and Sarlat. The Dordogne River is beautiful, with lots of lush vegetation and bridges. If you pause to take a break, check out the caves and gorges in Montignac, and if you get hungry, Sarlat is known for its gourmet foods!
Tuscan Hills, Italy
Known for its red wine, the Tuscan Hills area is known for its beauty, vineyards and the medieval towns of San Gimignano and Siena, which offer views of churches and castles that date back to the medieval times. This is a moderately challenging trail that runs about 45 miles. If you find a tour, you can sip wine, learn art history and have lunch in Montepulciano, among the beautiful landscape!
Tauber Valley, Germany
It can take up to 3 days to fully bike the Tauber Valley. It is challenging so it is best to have the best safe gear. Even more, if you plan on taking a furry friend along, it's recommended to find the best backpack to carry dogs that will fit the size of your pooch. This is not a trail where you can have Fido running after your bike! However, it is extremely beautiful and we're sure you'll both enjoy it.
This valley is from the medieval times and you will see sites like the Rothenburg Town Hall Tower, Clock Tower, and Imperial Hall and cycle along the Tauber River. You will experience some difficult terrain through this valley, so be prepared!
Danube Valley, Austria
Known as one of the most beautiful biking trails in Europe, biking the Danube Valley means passing through various provinces, past the Wachau Valley and through the capital, Vienna! Along the way, you will see the ruins in Durnstein, where King Richard Lion Heart was kept in prison. This trail is no joke, as it runs over 220 miles of various levels of terrain and difficulty.
Danish Riviera, Denmark
If you like a challenge, the Danish Riviera is for you! There are only several biking routes through here, but you will experience various types of terrain that will challenge you! From beaches, fields and forests, you will cycle through some of the most beautiful parts of Denmark. Many who come here to bike, will also take the time to explore the castles, artifacts and beautiful foliage and villages of the area. The Sculpture Park, fishing ports, and white sand on the beaches will surely make for a great day of biking and sightseeing. Denmark is a quaint part of Europe with friendly people and it is definitely made for those who like an adventure!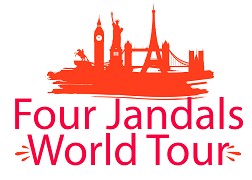 Top 5 Historical Landmarks of Portugal
Top 5 Historical Landmarks of Portugal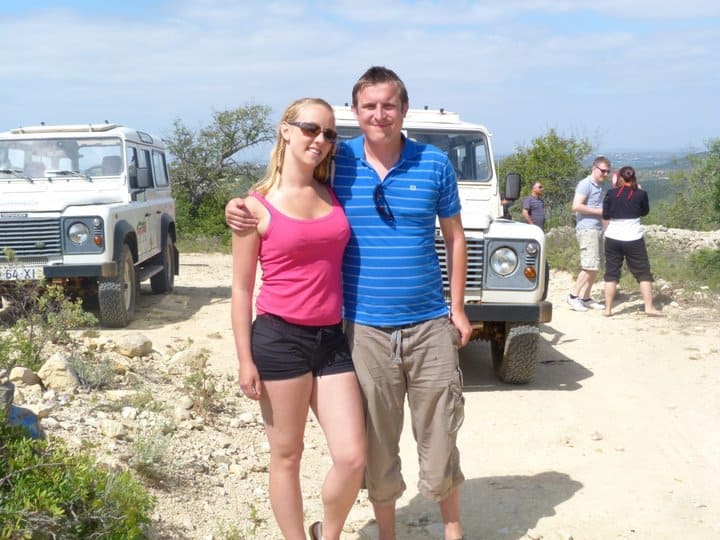 Portugal is a hive of culture, history, and architecture and is home to fifteen UNESCO World Heritage Sites. If you plan a holiday to Portugal to discover some of its glorious histories, look through our top five Portuguese historical landmarks.
Alcobaça Monastery
This beautiful monastery is a UNESCO World Heritage site. The Monastery of Santa Maria de Alcobaça is a prime example of early Gothic architecture. The sanctuary is home to the ornate tombs of Ines de Castro and King Pedro I. There is a tragic love story associated with the burials. Ines de Castro was assassinated in 1355, and the king ordered his tomb to be placed next to hers so that he could face the woman he loved on the day of resurrection. They are considered to be the most beautiful medieval tombs in Portugal. There are also living quarters, including a refectory, dormitory, kitchen, and cloisters that have been inhabited by monks for 800 years.
Convent of Christ
The Convent of Christ is a beautiful roman catholic building located in Tomar. It was initially a stronghold for the Order of the Knights Templar. The building houses impressive art and examples of Romanesque, Gothic, Manueline, and Renaissance architecture. The walls inside are exquisitely decorated with paintings, carved stone sculptures, and a window depicting symbols and motifs. This site has been a UNESCO World Heritage site since 1983.
Évora
Évora is a Portuguese city home to several historical sights, some over two thousand years old. The Cathedral of Évora is considered one of Portugal's most important gothic monuments. Moorish palaces and courtyards, a renaissance fountain built-in 1559, and a one-of-a-kind Roman temple have become the city's most famous landmarks. It is not surprising that Évorahas is classified as a World Heritage site by UNESCO.
Belém Tower
Belém Tower was built to be a fortress in 1515 to guard the entrance to Lisbon's harbor. The tower is constructed from lioz limestone that is local to Lisbon. It is considered one of the prominent examples of the late gothic Manueline style. There is a drawbridge, spaces for cannons, turrets, and arches that have been decorated with images of animals, plants, and royal coats of arms. Inside there are statues, pillars, and gargoyle facets. UNESCO has listed the tower as a World Heritage monument. 


Jerónimos Monastery
Jerónimos Monastery is considered one of the most beautiful monasteries in Portugal and Europe. Located in Lisbon, the monastery has various entrances that have been decorated with carved figures, gables, and pinnacles. There is a 16th Century Portuguese sculpture of Our Lady of Belém in the central doorway, a figure of Prince Henry the Navigator in the center of the monastery, and a statue of King Manuel I. The monastery has been classified as a World Heritage site by UNESCO.
We hope this has inspired you to start planning your trip to Portugal today.
Top 5 Outdoor Adventure Activities in Qatar
Find out why Sand boarding, Diving and Safaris through the desert are included in the Top 5 Outdoor Adventure Activities in Qatar.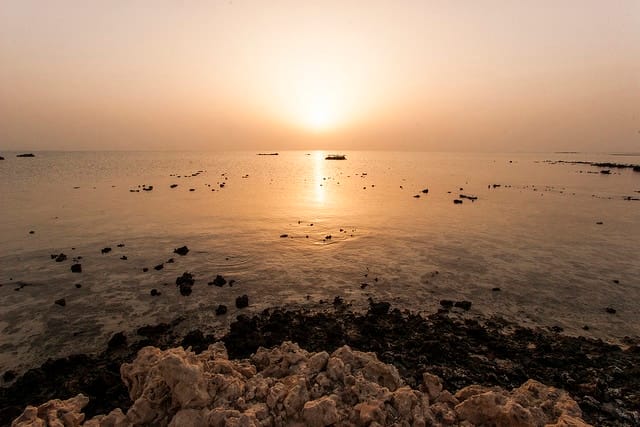 Qatar is a country of reinvention. Shimmering towerblocks rise against a desert horizon, and maze-like souks thrive next to 21st-century shopping palaces. It's also one of the more accessible countries of the Arab Gulf, with a welcoming reputation towards visitors and plenty of attractions to keep them coming. Some of the best holiday activities you'll find in Qatar are the adventurous kind. And these are the top 5 outdoor adventure activities in Qatar.
Top 5 Outdoor Adventure Activities in Qatar
Diving expeditions
The Gulf Sea is famed for its crystal waters and the exuberant marine life which lurks just beneath the surface. Messaid is a good jumping-off point where you'll find angelfish and barracuda, while those intrigued by underwater wrecks will love the Hall Island dive site at Al-Sharqi, where bright clownfish circle the abandoned boat.
Sand Adventures
Many of the sports here have been adapted from colder climates, so instead of skiing down a mountain piste, try Khor Al Adaid beach to glide down the impressive dunes on a sand-board. Alternatively, race your blo-kart along the sands of Al Wakrah, south of capital Doha, to experience the thrill of wind-sailing on dry land.
Al Jassasiya
The ancient carvings of Al Jassasiya lie to the north near Al Shamal, amid a truly remote landscape of village ruins and limestone. Hire a 4×4 of your own and make the journey to see the 900 petroglyphs which riddle the rocks here. The carvings denote flowers, animals, fleets of shows, or traditional Arab boats, and to this day, their origins remain a mystery.
Sunset Cruise
When the time comes for a more relaxed excursion, you can do no better than a sunset cruise onboard a wooden dhow as you drift past the super-modern Doha seafront of Al-Corniche and the old harbor at Al Khor. If you're still hankering after some adventure, rent a smaller vessel and go for a fishing trip the following day.
Desert Safaris
Much of the inland desert in Qatar remains inaccessible on foot, but fortunately, that's where a 4×4 comes in very handy for a safari trip you won't easily forget. There are numerous options available from Doha, including day-long excursions, bumping, and rolling to the inland sea at Khor Al Adaid. Or make the trip at dusk for a spot of star-gazing before you settle in Bedouin-style tents for the night.
Most activities can be arranged via a tour company. Although cash has been the predominant payment method in Qatar, this is beginning to change, which is good news for tourists since  HSBC offers protection against loss or theft. If you're planning on taking part in several activities, it can be handy to have some plastic on you to avoid expensive traveler's cheques, plus credit cards from HSBC and other familiar providers also enable easy access to money at the ATMs. However, it's wise to exercise caution, using only official bank machines here and sticking with local currency at the market and in smaller shops.
There's no doubt that Qatar offers some world-class cultural attractions beyond the more energetic highlights, and while you're in the country, set aside some time for the historic Al Zubarah fort or browse the recreated 19th-century Souk-Waqif, in Doha.
This country has been undervalued in the past but is now coming to the world's attention. With its desert adventures, ancient sites, and thriving culture, this attention is thoroughly deserved.
This is a travel feature by world traveler, Jose Capelo. He loves exploring the top 5 outdoor adventure activities in Qatar and has spent many trips exploring the wild deserts of Qatar.
8 Things to do in Bondi in Winter
8 Things to do in Bondi in Winter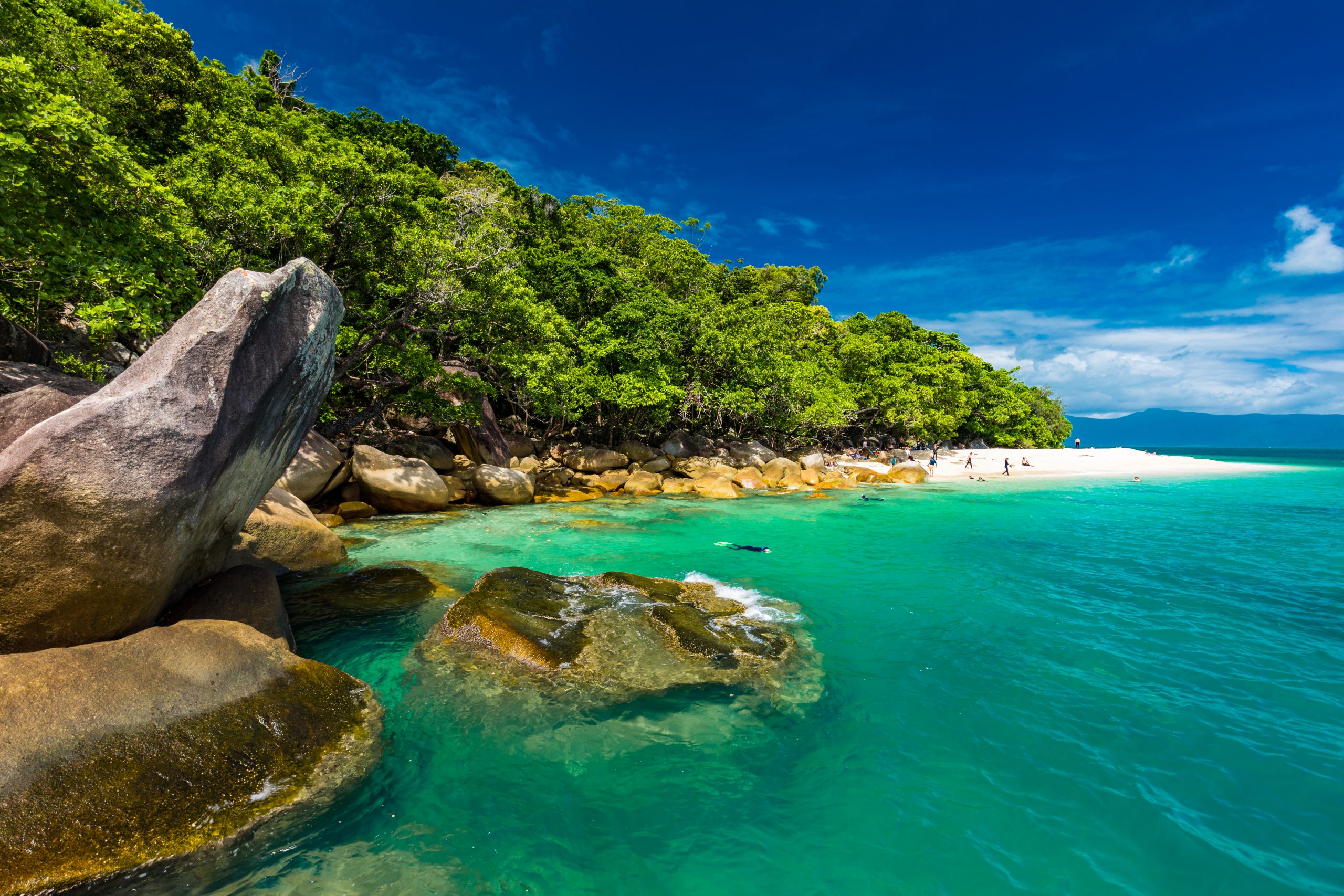 Bondi is well known for sun, surf, and fun, but what can you do if you find yourself there in the colder months from June to August? Here are a few suggestions for things to do in Sydney's most popular suburb when the temperature drops.

8 Things to do in Bondi in Winter
1. Go on an art tour
If the weather doesn't allow for the typical outdoorsy activities Bondi is known for, a tour of some of its first-rate art galleries can be a great way to spend an afternoon. Don't miss the Cooee Aboriginal Art Gallery, dedicated to promoting Indigenous art, and the Bondi Art Lounge, where you can view works from local artists or even take a beginner class and create a masterpiece of your own.
2. Take a hike
In crisp cool temperatures, a hike along the coastal cliffs with a view of the gorgeous Pacific Ocean below can't be beaten. One of the most popular hikes is the Bondi to Coogee Walk, which is 6 km and takes you through Sydney's eastern suburbs and past plenty of cafes, restaurants, and kiosks where you can stop to rest and take in the sights.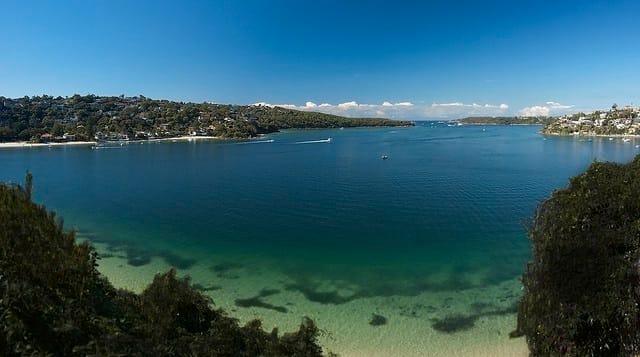 3. Head to Bondi Icebergs for some winter swimming
Even during winter, swimming is not entirely out of the question in Bondi. The Oceanside pool at Bondi Icebergs Club is open year-round, and the winter swims every Sunday from May to September have become a time-honored tradition. Although club members must complete at least three winter swims a year to retain their lofty membership title, non-members who are up for the challenge can pay a one-time fee to use the pool and sauna.
4. Strap on your skates and visit the only beachside skating rink in Australia
If winter swimming is a step too far for you, why not skate instead? Bondi has Australia's only beachside ice rink, and the ocean view in the background makes for a striking contrast. The ice rink is open from June 27 to July 13, and aside from hosting skating sessions that are open to the public, it also features spectacular ice shows from Stars On Ice.
5. Settle in for brunch at one of Bondi's decadent cafes
Winter wouldn't be the same without a few indulgences, and after all your skating and hiking, you've probably earned a hearty brunch anyway. Fortunately, Bondi is full of great brunch options, from Trio Café with delicacies like poached eggs with truffle oil and char-grilled halloumi; to the rustic Brown Sugar, where you can indulge in classic comfort food like buttermilk pancakes and English muffins with bacon.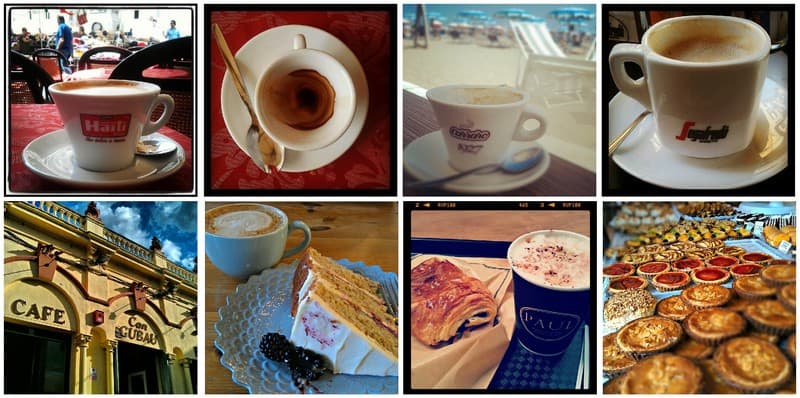 6. Join a cooking class, dodge ball game, or salsa lesson
During the winter, it may seem like most people have gone off to hibernate, but if you know where to look, you can still find plenty of social things to do. Start by checking out the Bondi community page on Gumtree. You can find like-minded individuals to explore the area with or even join a group for fun activities like hiking, biking, or cooking.
7. Score some vintage fashion at Bondi Markets
The Bondi Markets, held every Sunday on Bondi Beach, are known in Sydney for being the best place to shop for vintage clothing and accessories and hip new fashions from emerging designers. Aside from style, you can also shop for art, furniture, flowers, books, local produce, and delicious street eats. Even if you don't buy anything, it's a great place to do some people-watching and see the Bondi locals in their element.
8. Stop by the Bondi Pavilion
The Bondi Pavilion is one of the suburb's oldest landmarks dating back to 1928 when it first opened, featuring grand dining rooms, a lounge, a ballroom, and the Turkish and Hot Sea Water Baths. Today, it's used as an art and cultural center and is home to a theatre group, recording studio, and art gallery. There's always something going on here, from pottery classes to festivals to open-air cinemas, so check it out if you have a chance.

We have been wearing out our jandals (Kiwi for flip-flops) on our travel adventures around the world since 2009. We think our blog is thought provoking and a little witty. But we have been proven wrong before. Find out more about us here...
What Are You Looking For?