Choosing The Perfect Location For Your New Property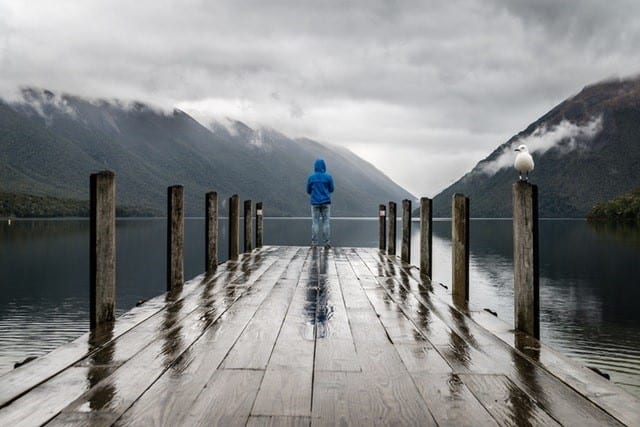 When you are searching for a new property, it is important that you consider its location. Don't focus too much on the interior of your new home. It will always be possible for you to renovate or redecorate. However, once you have moved, you won't be able to do anything about your location. When you are evaluating different locations, you will need to consider the weather conditions, the local community, the lifestyle that you can expect to enjoy, the career opportunities available, and the potential to make money in the future. When it comes to property, it is always best to plan ahead. Why settle for temporary convenience when you can work hard to achieve perfection?
Think about the weather
Choosing a location with your ideal weather conditions is a wise move. It will be difficult to enjoy your new home if you are constantly having to deal with bad weather. Increased levels of sunshine can actually help to improve your mood. That is why you should consider investing in an area that has plenty of sunny weather to offer. For instance, at Encuentra 24, you could purchase one of many beautiful Costa Rican beachfront homes.
Consider your lifestyle
Make sure that there is plenty for you to do in your new location. Don't just settle for the same lifestyle that you have always had. Instead, strive for something more. Perhaps your new location provides more opportunities for outdoor sports. Maybe your new home is situated in a place of amazing natural beauty. Whatever the case, it is important that your lifestyle changes for the better.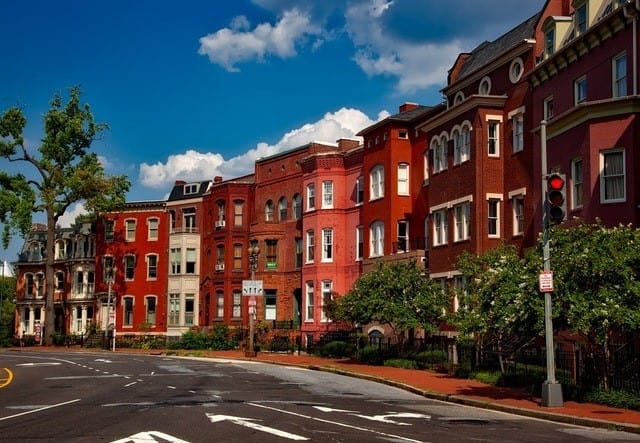 Find a great community
You can't put a price on living in a friendly community. This is especially true when you are moving abroad. You will need to find people that are happy to accept you and overcome any language barriers. When you are looking around your potential properties, make sure that you get to know your neighbours. This is the best way to find out about your new area and to feel more at home.
Consider your career
Moving property may be the perfect opportunity for you to change career. Make sure that you do your research beforehand and understand all of your options. If you are ready for a complete change, you should consider using your new property as a source of income. You might want to rent it out as a holiday home or rent out just one of your spare rooms. You could also consider building an annex, as this would allow you to use the property throughout the year, but also make some extra money.
Invest in the future
One of the most important things to consider about a location is its potential for growth. Make sure that you buy a property in an up and coming area. Take note of whether the house prices are predicted to rise or fall. You might not be able to afford an extremely popular location, but you should still be able to find one with lots of potential.
The Best Dog-Friendly Attractions in Portland, Oregon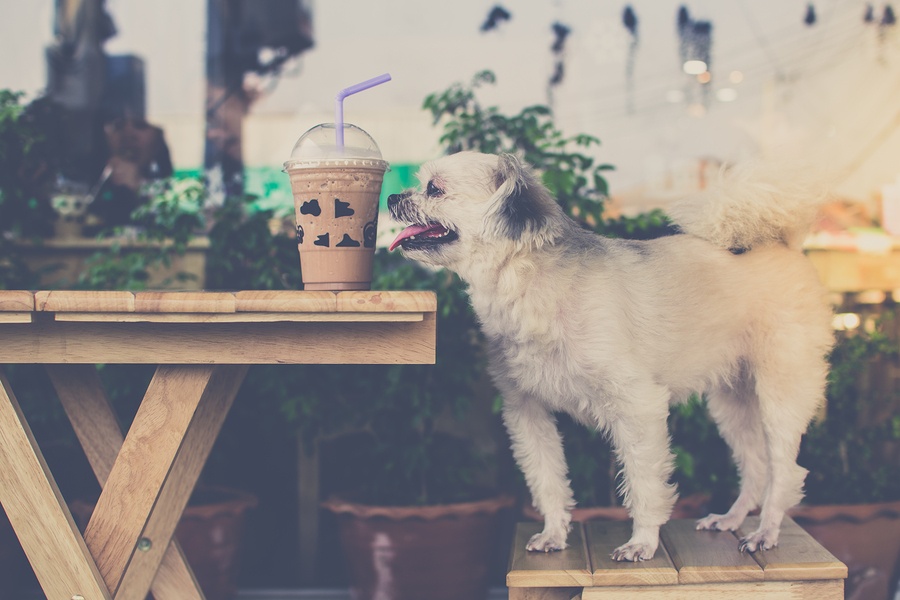 With a green focus and an animal loving attitude, a superb collection of pet-friendly hotels and many fantastic pooch-welcoming bars and restaurants Portland is one of the most dog friendly cities in the USA. Check out our top dog-friendly attractions…
1 Sellwood Riverfront Park
With a 1.5 acre off-leash area which extends to the river this is a great place to bring your dog especially if yours loves to run and play with other dogs. You'll need to put your dog back on the leash to use the connecting paths which take you through the forest, parks and neighborhood areas but there's plenty of places for them to enjoy sniffing around. Make sure you bring your own poop bags and drinking water for your dog. The park provides picnic tables where you can rest after your walk.
2 Wildwood Trail, Forest Park
Situated at NW Germantown Road, this wilderness area is for serious hikers and canines of a high fitness level as its 30-mile hike takes a couple of days to comfortably get around. It is recommended that you consider getting a map of the Forest Park to find the best way to get around the trails as some are more challenging than others. You'll need to keep your dog on a leash the whole time and you'll have to bring your own water and poop bags as these are not provided.
3 Portland Saturday Market
If you and your pooch are the socializing kind then the open-air arts and crafts Saturday Market and Farmers Market at 2 SW Naito Parkway is the place to be. You'll have to keep your dog on the leash at all times while you're browsing for delicious baked goods, meats and cheeses but dogs are made welcome with plenty of drinking water stations and lots of shady spots when the weather gets too hot.
4 Portland International Raceway Dog Park
If you're looking for somewhere you can let your canine really stretch their legs, the fenced off dog park here has got to be the best place to go. This is a very well maintained area where the grass is kept short and neat and garbage is constantly cleared away so take poop bags with you at all times. Portland International Raceway is the home of drag racing, auto racing, motorcycle racing and motocross as well as Cruise-in specials and all these are held at various times throughout the year so why not make a weekend of it and enjoy plenty of thrills, excitement, music and great food and drink. Remember though that your pet must be properly supervised, on-leash at all times and must be cleaned up after. Some events do not allow pets so check before you book.
5 Plum Hill Vineyards
How about this for something a little different? Plum Hill Vineyards, situated between Forest Grove and Gaston this family-owned concern brews its own wines and not for nothing do they say it's 'your dog's favorite winery'! It has to be one of the very few places where you can enjoy the company of your canine friend and at the same time sample some of the delicious wines the Plum Hill Vineyard has to offer. This place is genuinely dog-friendly as well-behaved dogs (and their humans) are allowed into the tasting room and onto the outside patio area. There is a large fenced dog run right next to the Vineyard where you and your dog can play. Poop bags, water and treats are thoughtfully provided for you.
6 International Rose Test Garden
If you love to walk around well tended gardens that are full to the brim with the sweet aroma of more than 10,000 beautiful roses, other plants and attractions then this is well worth a visit. The International Rose Test Garden, the oldest public garden in the US, is pet-friendly and extremely easy to get around on paved paths. You can take one of the free public tours or just stroll around at your own pace to enjoy the fountain, statue and gardens. Why not bring a picnic lunch and sit a while to enjoy the superb view, provided it is a clear day, over the city and Mt Hood in the distance. The garden is open all year round but to see the roses at their best you should visit in June. There is free admission and a gift shop on site as well.
7 Sandy River Delta, Thousand Acres Park
Although known to locals as simply Thousand Acres, and located just off I-84, 20 minutes from downtown Portland, this is actually 1,400 acres of doggy paradise. Consisting of open fields, wetlands, hiking trails, two rivers (the Sandy River and Columbia River) and numerous blackberry bushes you and your pooch can enjoy as much off-leash fun as you can handle. If your dog loves to swim, run or just take a leisurely stroll at your side you should come here to appreciate all that the Thousand Acres has to offer. It isn't solely for dog walkers either – the Park is popular with birders, waterfowl hunters, horseback riders and mountain bikers. There is one part of the park that you won't be allowed into however as one third of it is an off-limits wildlife habitat so be aware of this. The park is open all year round from dawn until dusk and there is car parking on site. The US Forest Service is responsible for the upkeep and development of the Park as well as maintaining the off-leash regulations for doggy visitors. These state that dogs should be kept on-leash at all times in the parking lot and within 100 feet of the Confluence Trail.
8 Hotel Monaco
Canine and human visitors to Portland will need a dog-friendly place to stay and the Hotel Monaco is one of the best. The hotel welcomes all dogs whether large or small, pure-breed or mutt. On arrival you and your pooch are greeted by the hotels' own canine, a Golden Retriever, to make you all feel at home. You can order up a dog bed, food and water bowls and mats if you don't want to take your own. The hotel's nightly wine reception welcomes guests and their pups and you'll be glad to know there are a good number of dog-friendly restaurants nearby.
How to Improve Payment Experiences for Consumers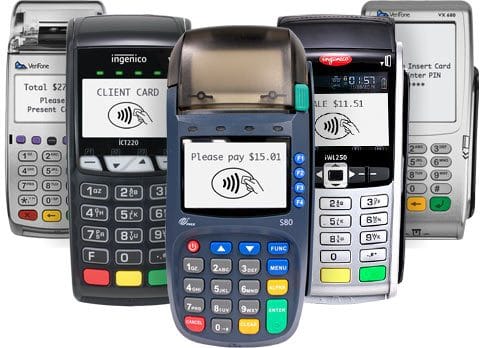 Improving the payment experience for your customers doesn't have to be difficult, even with the plethora of complex merchant account solutions on the market. Regardless of the solution your business uses, there are a few things you can do to make customers want to spend their money and give you their business. If you have been trying to think of ways to improve the payment experience, try implementing some of the following tips first.
Offer Multiple Payment Options
By offering multiple payment options, you can attract new customers and ensure your existing ones can pay with ease. No one enjoys carrying around large sums of money, and many modern consumers expect to be presented with a variety of payment options. Many customers prefer to use their phones to make payments while others prefer to use credit or debit cards.

Streamline the Online Payment Process
It is a fact – customers want a fast and safe online payment experience. If your business allows customers to make online purchases or payments, you should emphasize safety and efficiency. Consumers do not enjoy having to visit multiple websites or enter a superfluous amount of personal information simply to make a purchase or transaction that should take less than one minute. By streamlining and simplifying your online payment system, you can ensure your customers remain satisfied.
Offer Rewards to Loyal Customers
Many merchant account solutions provide business owners with the opportunity to implement a rewards or loyalty program. These programs provide frequent customers and patrons with various rewards and incentives for making purchases. Most people don't enjoy spending money, but when they are rewarded for doing so, they are more likely to come back and recommend a business to their friends and family members.
Is Clover What Your Business Needs?
The Clover POS system is ideal for any business owner seeking to improve their customers' payment experience. Offering a sleek and sophisticated design, Clover offers everything a business owner could want in a single package. Contact Merchant Account Solutions today to speak with a professional.
Hot Topic Here's How To Have A Cool (And Warm) Home!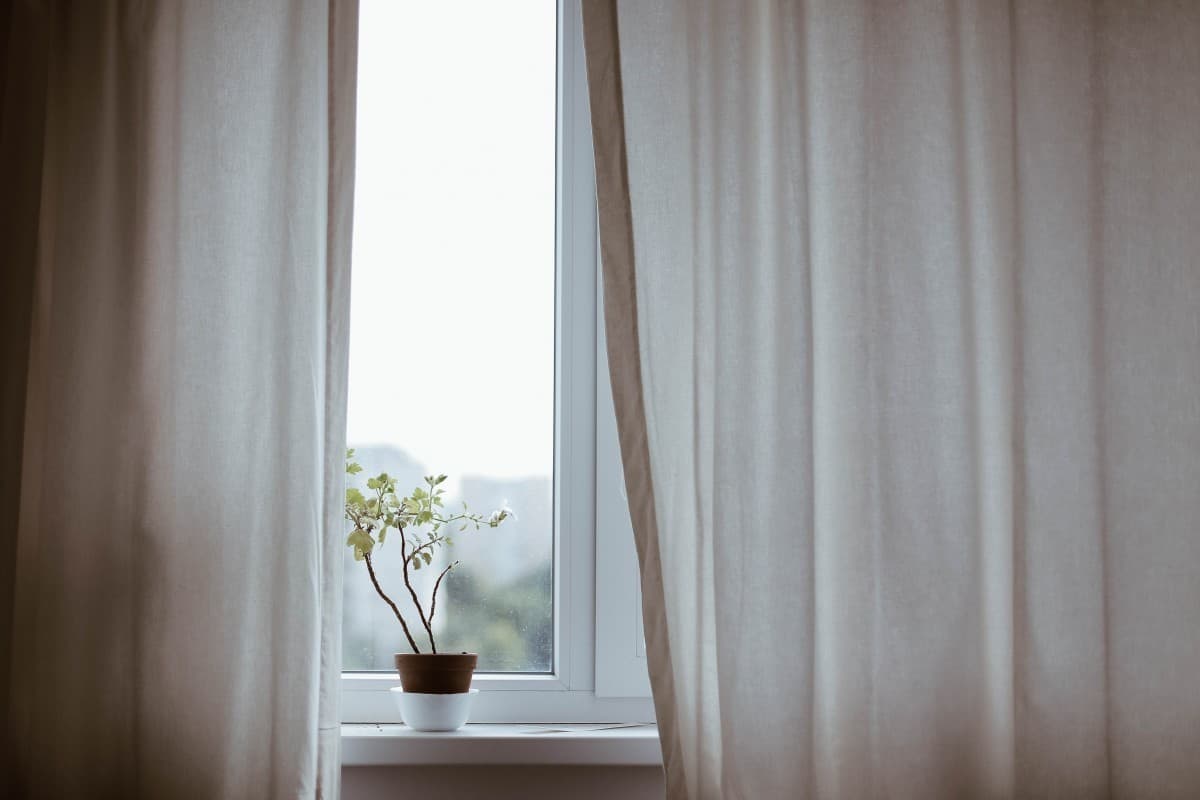 I'm not talking about having a funky retro home or awesome bachelor pad here! No, instead this post is all about temperature management in the home and what you can do to control it at both ends of the spectrum. Something that is worthwhile doing as it can not only make your house a more pleasant place to live but save you money too. Read on to find out more.
Thermal curtains
One way that you can regulate the temperature in your home efficiently is by picking the right window dressings. Yes, transparent voile looks lovely, but they aren't the most efficient way to keep the heat in during the winter, or even stop the heat penetrating your room during the summer.
In fact, it's much better to use thick, specially designed thermal curtains for this task. After all, it costs money to heat or cool a room, and by buying some reasonably priced blackout curtains, you can save a fortune, as well as make your home space much more comfortable during extremes of weather.
Triple glazing
A massive part of controlling the temperature in your home is the type of window that you have. Old style windows with wooden frame and a single pane of glass are the least energy efficient because they do not create enough of a barrier between the outside and inside of your home. This lack of barrier results in natural movement of heat between the inside and outside, making it very difficult to, maintain a constant temperature in the room.
However, manufacturers and most builders have long since dropped this type of window for triple glazed ones instead. The additional layers of glass act as insulation and help to maintain the temperature in the room. Once again meaning that it is easier to keep cold or warm because not so much of the air that is at the right temperature is being lost.
The right window can make all the difference in home temperature control.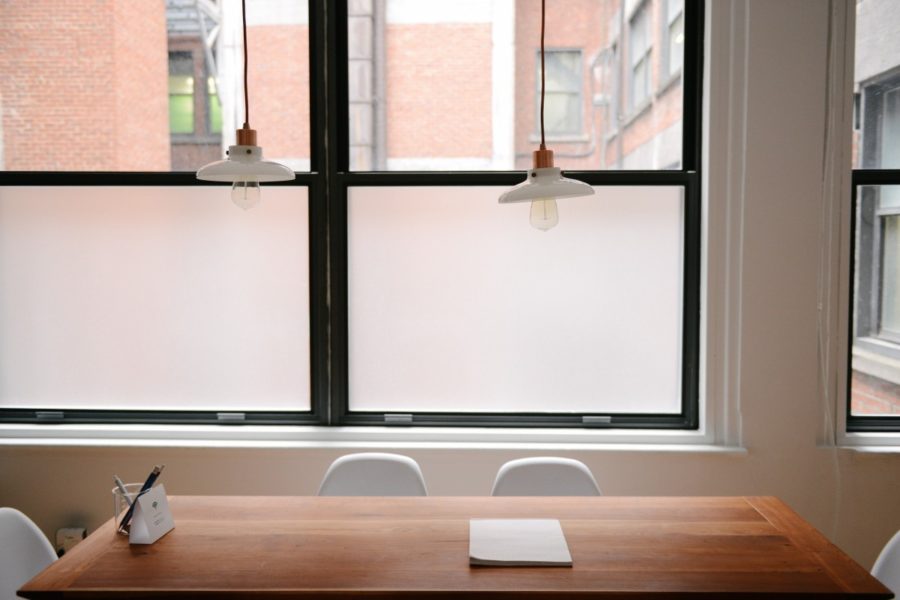 Screen doors
Another smart strategy for controlling the temperature within your home in to install what is known as a screen door or a security screen. These are mesh screens that experts will fit over the regular doors, the idea being that you can keep the doors open in the summer to provide a cooling breeze and not compromise the security of your home at the same time.
Of course, you will need to get some tips for buying security screens before making your purchase. After all, as most families will want to make sure they choose the most secure option, so they can use their screen door overnight and still, have peace of mind.
Ceiling fans
Ceiling fans are something else you may wish to consider if you are looking to regulate the temperature in your home. Naturally, they are best suited to keeping a warm area cold, as their rotation moves air about and provides a breeze.
However, before deciding to install a ceiling fan, it's important to look at the dimensions of the room that you wish to do this in. Such spaces need to be tall enough that no one will be in danger of hitting their head on the fan when it is in use.
Also, as ceiling fans are often large and cumbersome items, it is vital that they do not overwhelm the room and ruin the aesthetics and ambiance that you have worked so hard to create.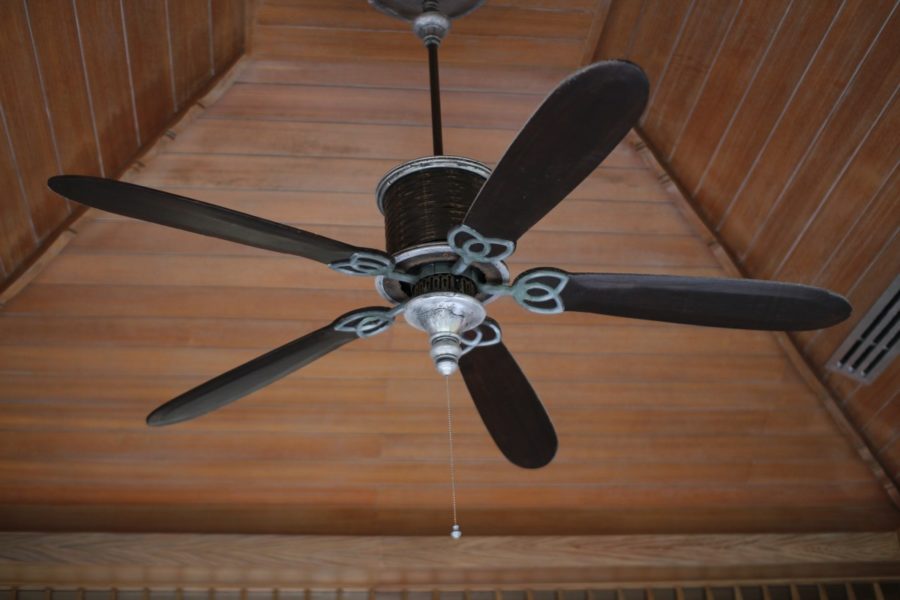 Air conditioning
One of the most popular temperature control methods for the home is air conditioning. Air conditioning is a system where air from outside is brought in from outside and cooled before being released into your home. Many people that live in hot climates already have such systems, and rely on them daily to control the temperature in their home, especially during the warmest times of the year.
Although, others query whether the cost of installation and running is too high for air conditioning to be an economical way of managing temperature. Certainly, the cost of installing and maintenance can be high, and when you add running costs to this, it can make air conditioning seem more like a luxury, especially in locations where they can do without it for most of the year.
With that in mind to help you make your decision, it can be useful to watch a video like the one below and research the cost versus benefit issue in more depth.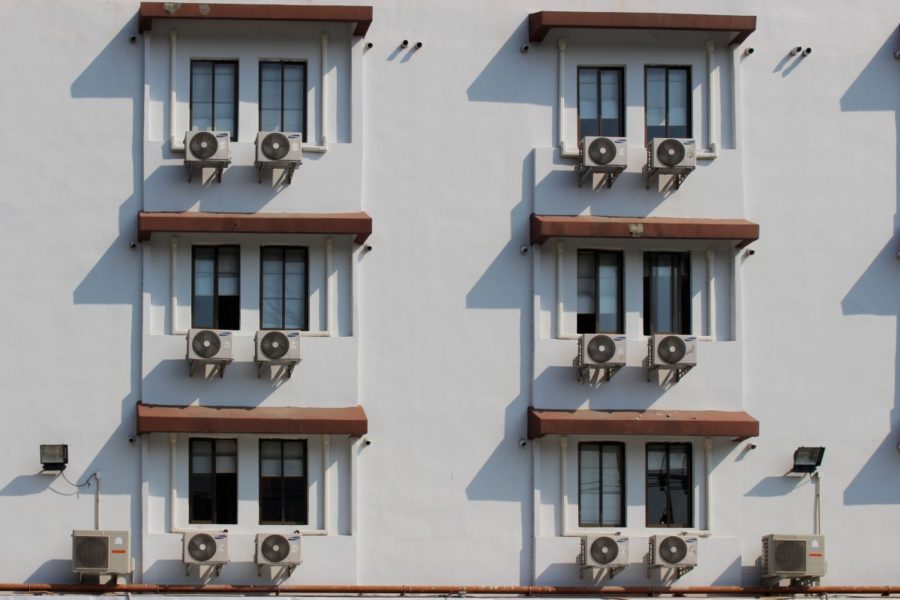 Glass film
Glass film, also known as Solar Film is an additional method of temperature control used in the home. The film is tinted and applied to windows, and it prevents a large portion of the sun's UVA and UVB rays entering the building and warming up the air.
It also reduces sun glare which is an added benefit as it can mean that your home environment is much more comfortable no matter how bright the day is outside.
Underfloor heating
One of the most substantial developments in home temperature regulation is underfloor heating, as it tends to be a lot more efficient than the regular type of radiator heating. The reason for this is that the heat is more easily dispersed around the room, meaning less is needed to raise the temperature to an acceptable level and keep it that way.
Before installing such a heating system in your home, it is worth remembering in that there are two types on the market. The first type is water based, with hot water running through pipes installed under the floor. The second type is electrical element based and is where the elements are controlled by an electrical charge. Each type is often be suited to some properties, in particular, so do your homework before you sign on the dotted line.
Infrared heating
Last of all, if controlling your home temperature is a hot topic then it's also worth considering infrared heating. This is one of the newest methods of home heating on the market. It is also incredibly efficient.
The reason that it is so economical is that the system works by directing heats to specific areas of the home. In this way you have much more control over the precise temperature of your environment and a lot less energy is wasted in maintaining a constant level of heat across the entire space.
Therefore infrared heating is a good choice too to consider if you are looking to stabilise your homes inner temperature, no matter what the weather is doing outside.

We have been wearing out our jandals (Kiwi for flip-flops) on our travel adventures around the world since 2009. We think our blog is thought provoking and a little witty. But we have been proven wrong before. Find out more about us here...
What Are You Looking For?