The Best of Istanbul – Photo Essay
After 4 days exploring Istanbul we felt lucky to have even spent that long in such a beautiful city. Our Istanbul Photo Essay showcases our favourite shots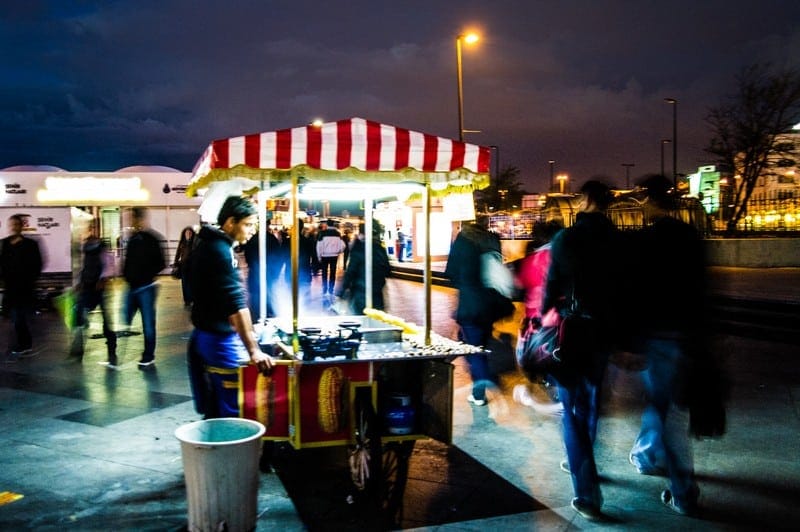 There have been a few places around the world that we have travelled to that we hadn't really given too much thought to before visiting. We are ashamed to admit that Istanbul in Turkey is one of those places.
As one of the largest cities in the world, and bordering Asia and Europe, we should have expected more. A lot more. But we basically didn't do our research. We were really only in Turkey for the ANZAC Day celebrations along the Gallipoli Peninsula and our Sail Turkey adventure.
By the end of our 4 days exploring the city from our Istanbul vacation rental, including the incredible UNESCO World Heritage historic city centre, we felt incredibly lucky to have even had that long in Istanbul. Since then we have also vowed to do the proper research to make sure we don't miss out on any other potentially amazing cities in the future!
Istanbul Photo Essay
These are our favourite photos from Istanbul. We hope you can see why the city grew on us so quickly.

Istanbul UNESCO World Heritage Historic City Centre Panorama from Galata Tower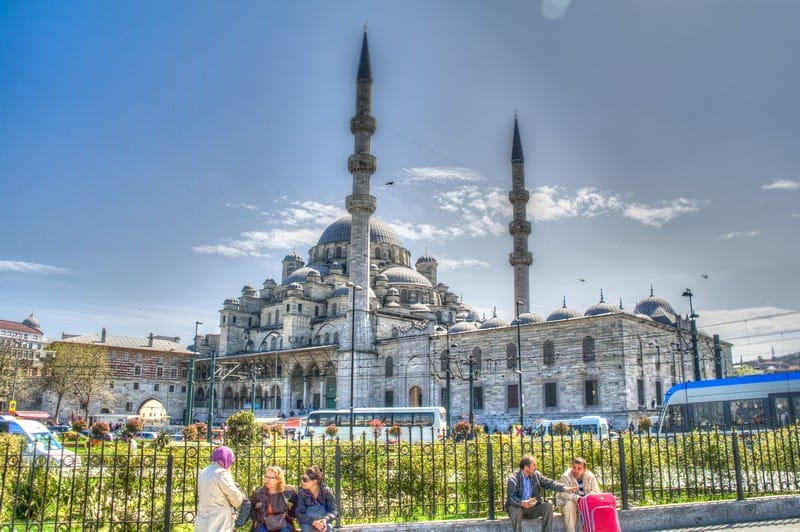 Istanbul New Mosque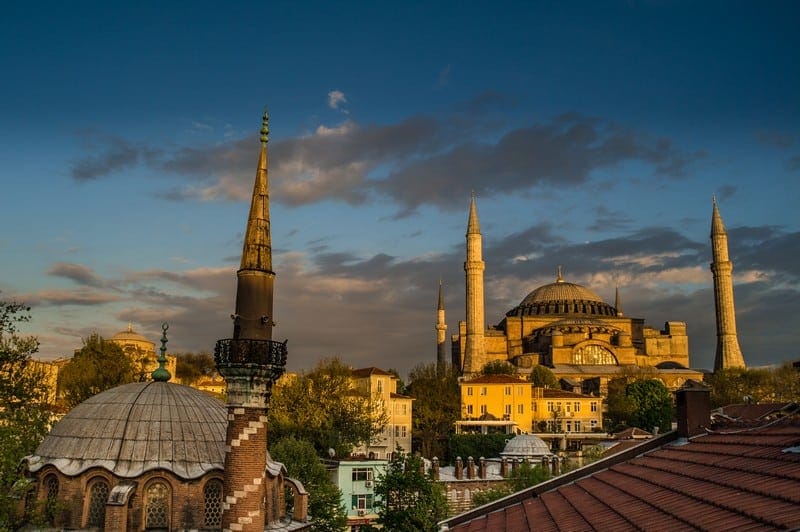 Sultan Ahmed Blue Mosque at Sunset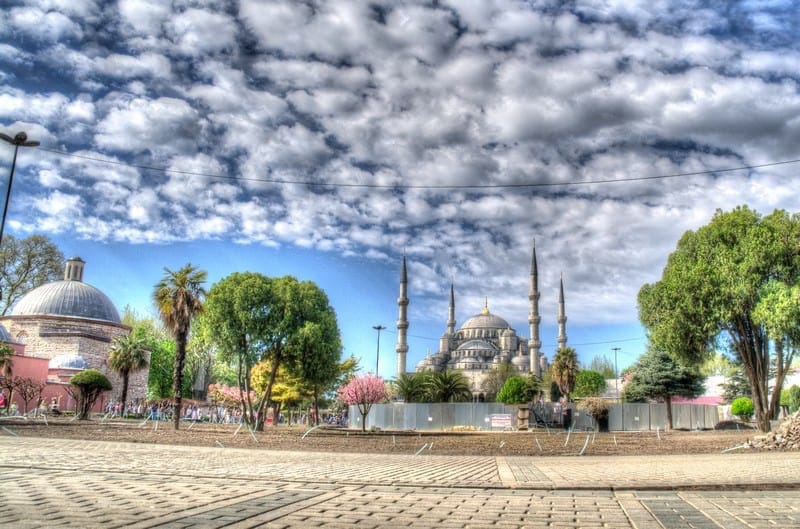 Sultan Ahmed Blue Mosque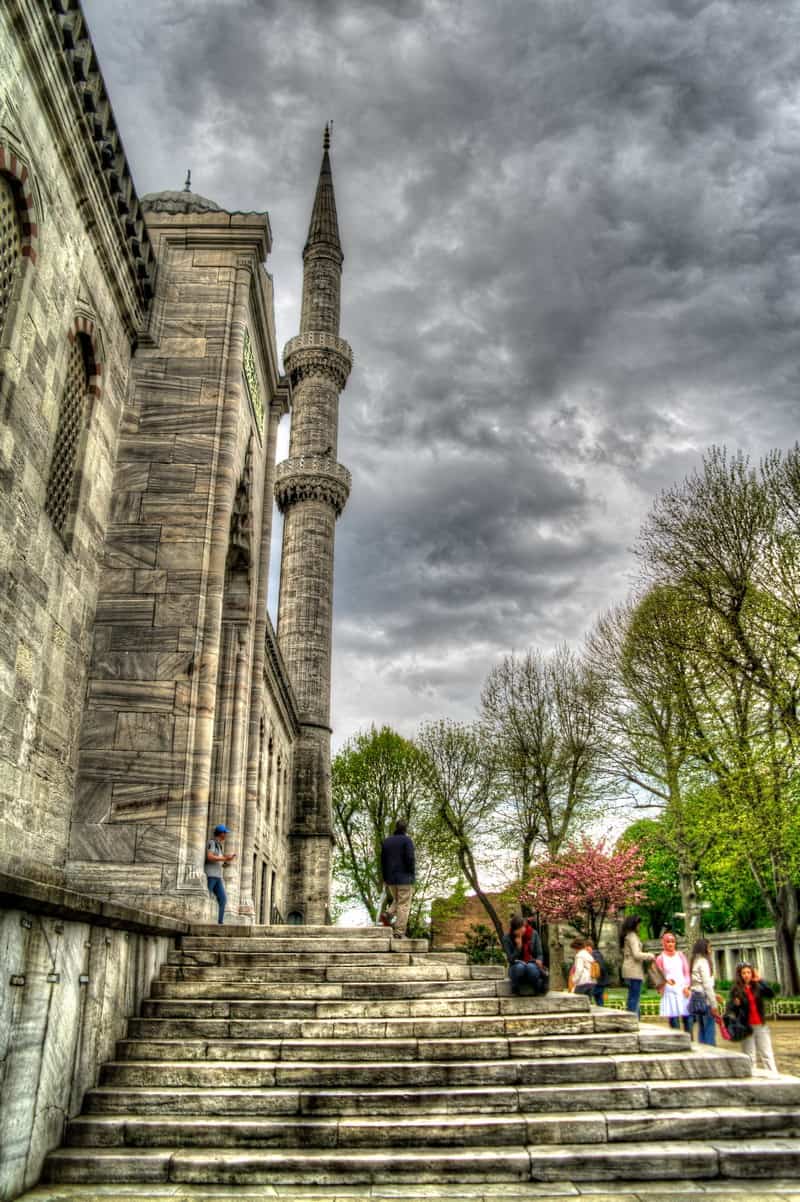 Minarets and Entrance to Sultan Ahmed Blue Mosque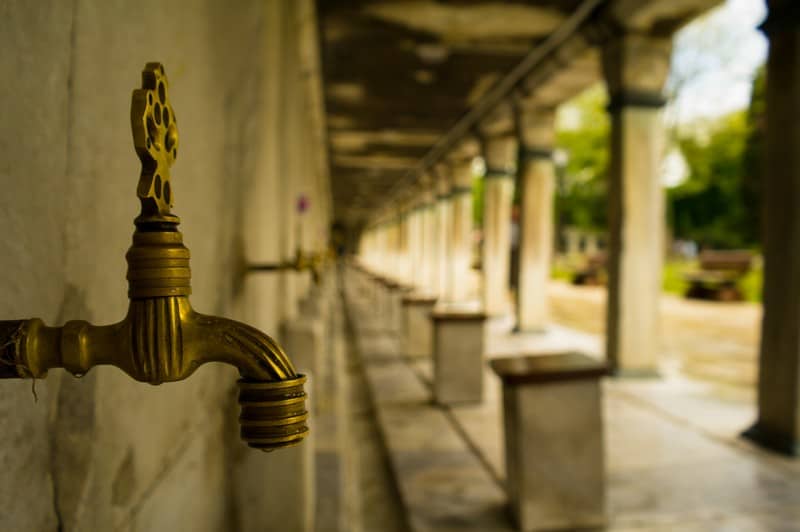 Foot Washing Area, Sultan Ahmed Blue Mosque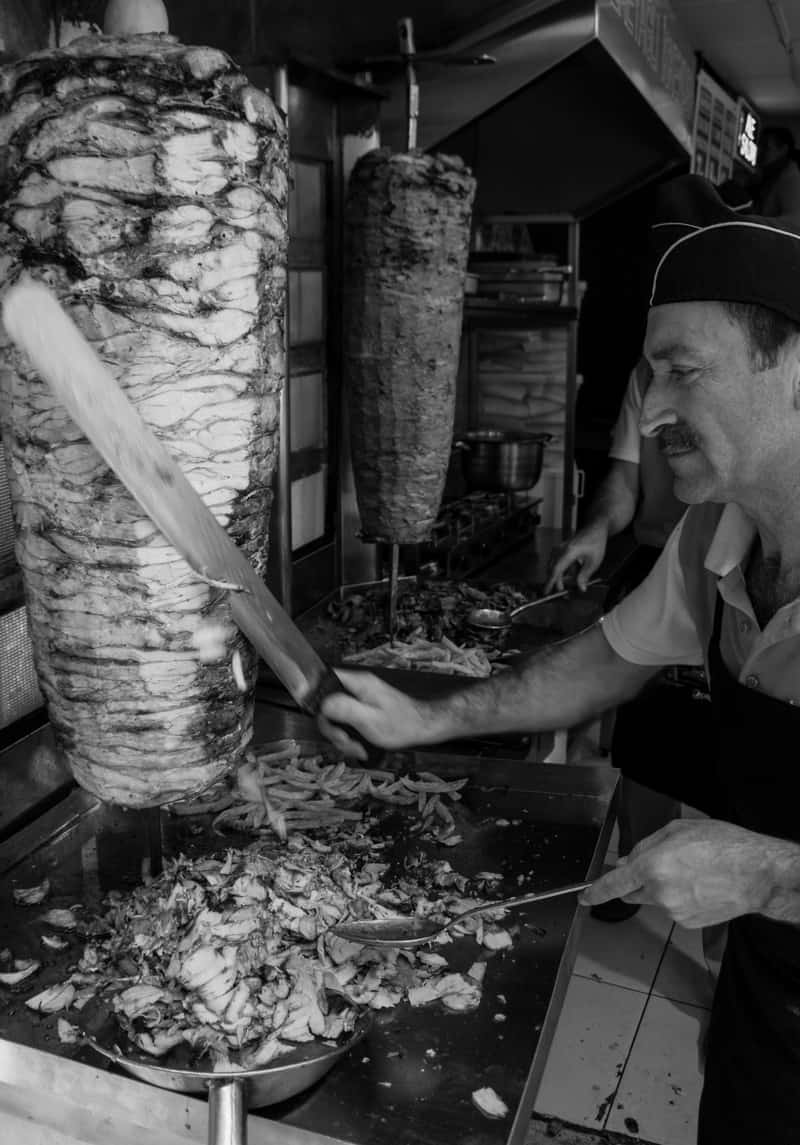 Kebab Street Food in Istanbul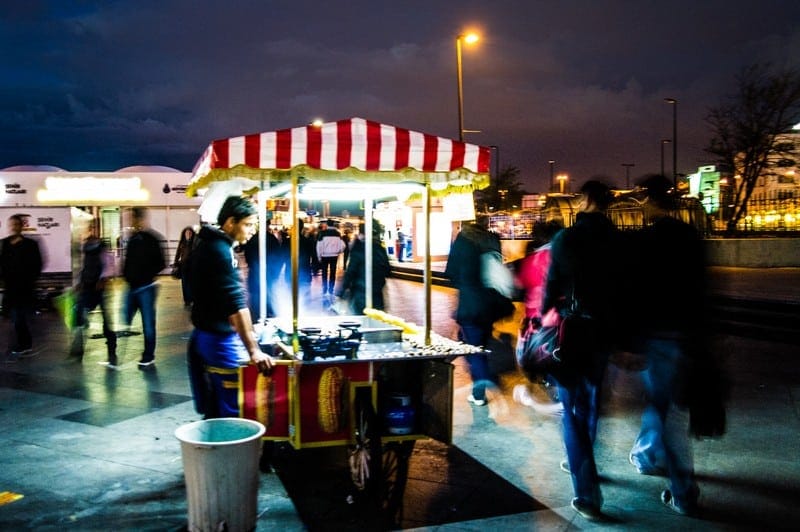 Fresh Corn on the Cob, Night Street Food in Istanbul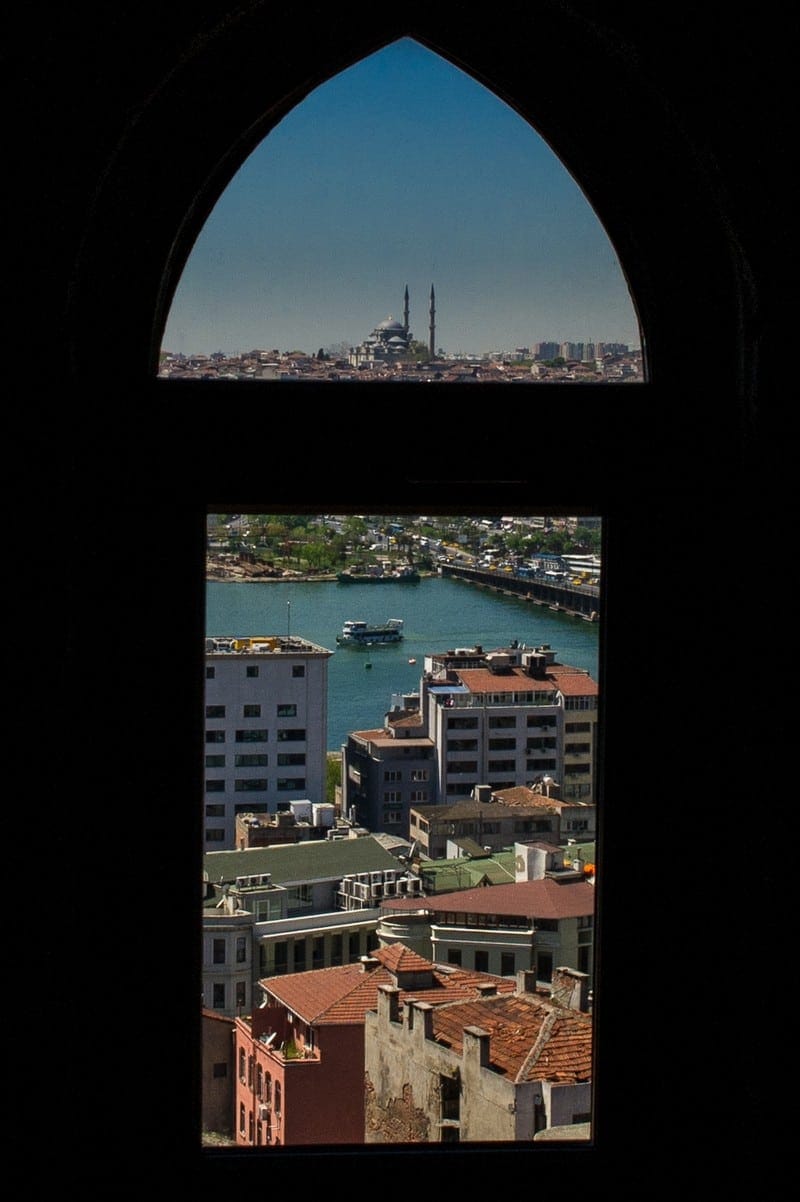 Mosque Framed by the windows in Galata Tower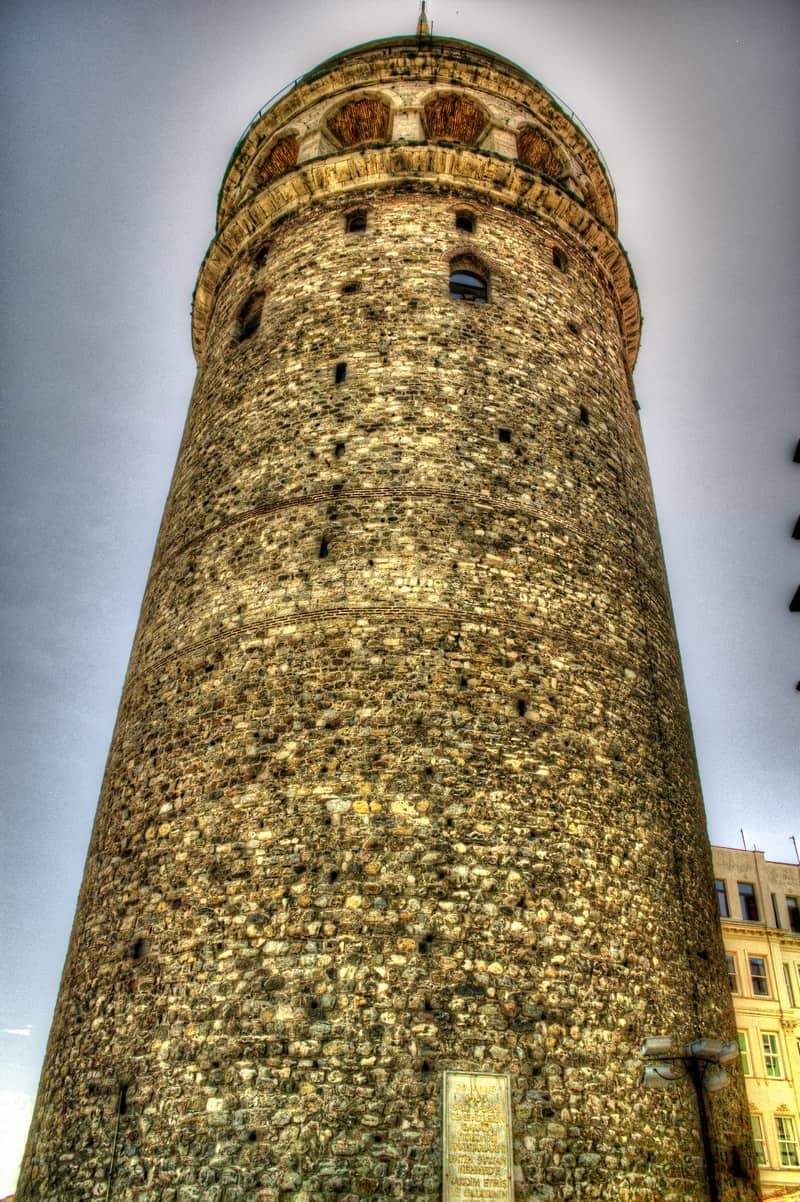 Galata Tower, Istanbul
While we quite easily could have spent longer in Istanbul on our cheap holiday to Turkey we felt that 4 days was just enough time to see all the travel highlights. It was the perfect taster before the rest of our adventure travels through Turkey along the western coastline.
We just hope that we find the time in 2013 to explore deeper into the true heart of Turkey and hopefully experience more of this rich and diverse country that we initially knew so little about.