The Best of Istanbul – Photo Essay
After 4 days exploring Istanbul we felt lucky to have even spent that long in such a beautiful city. Our Istanbul Photo Essay showcases our favourite shots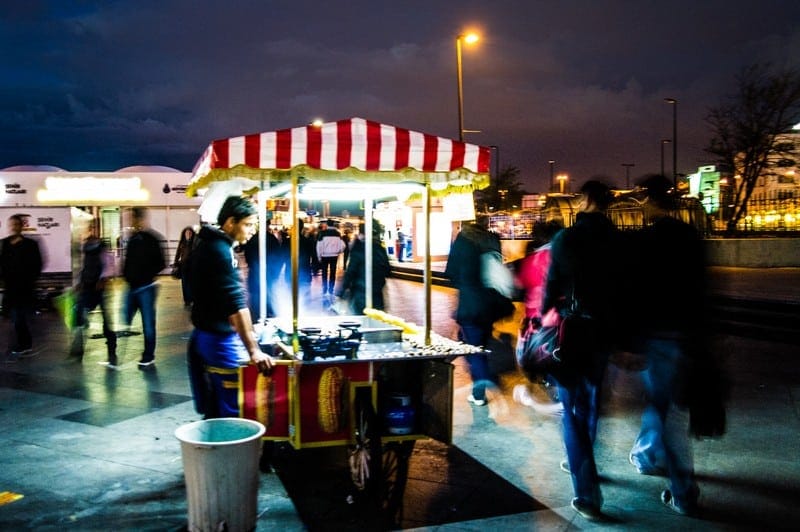 There have been a few places around the world that we have travelled to that we hadn't really given too much thought to before visiting. We are ashamed to admit that Istanbul in Turkey is one of those places.
As one of the largest cities in the world, and bordering Asia and Europe, we should have expected more. A lot more. But we basically didn't do our research. We were really only in Turkey for the ANZAC Day celebrations along the Gallipoli Peninsula and our Sail Turkey adventure.
By the end of our 4 days exploring the city from our Istanbul vacation rental, including the incredible UNESCO World Heritage historic city centre, we felt incredibly lucky to have even had that long in Istanbul. Since then we have also vowed to do the proper research to make sure we don't miss out on any other potentially amazing cities in the future!
Istanbul Photo Essay
These are our favourite photos from Istanbul. We hope you can see why the city grew on us so quickly.

Istanbul UNESCO World Heritage Historic City Centre Panorama from Galata Tower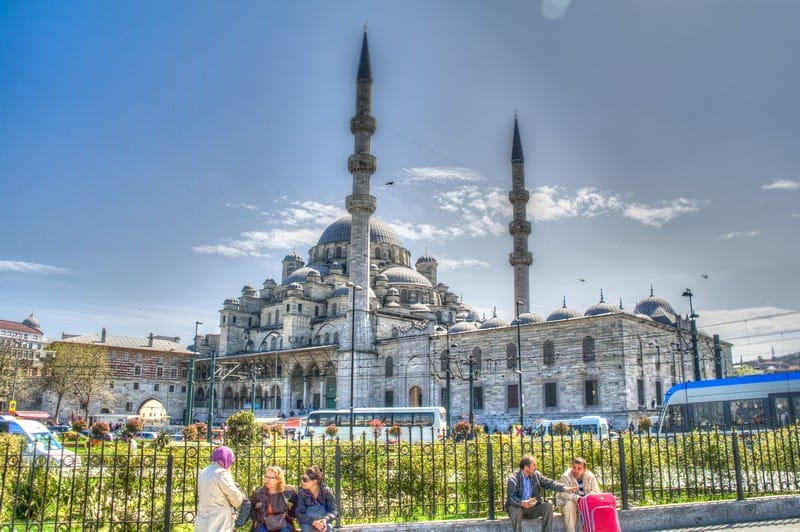 Istanbul New Mosque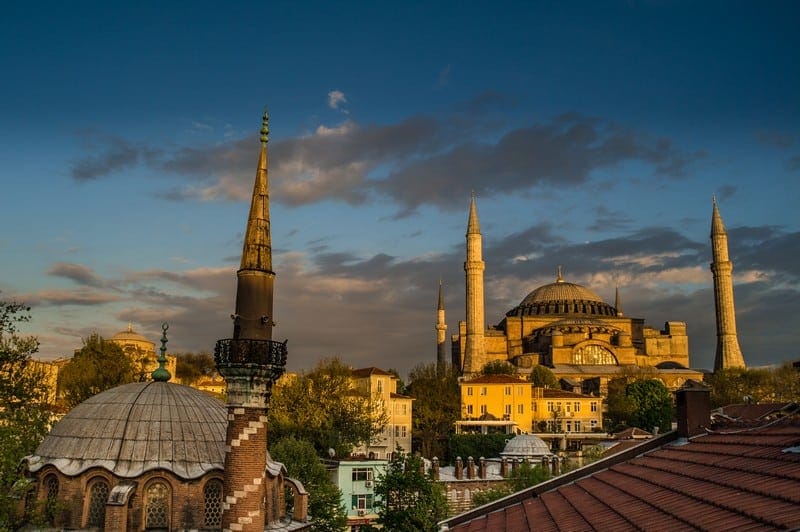 Sultan Ahmed Blue Mosque at Sunset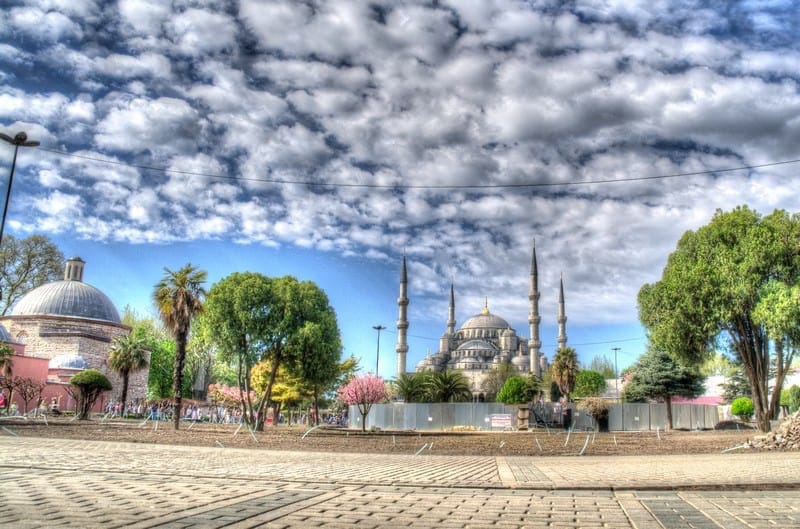 Sultan Ahmed Blue Mosque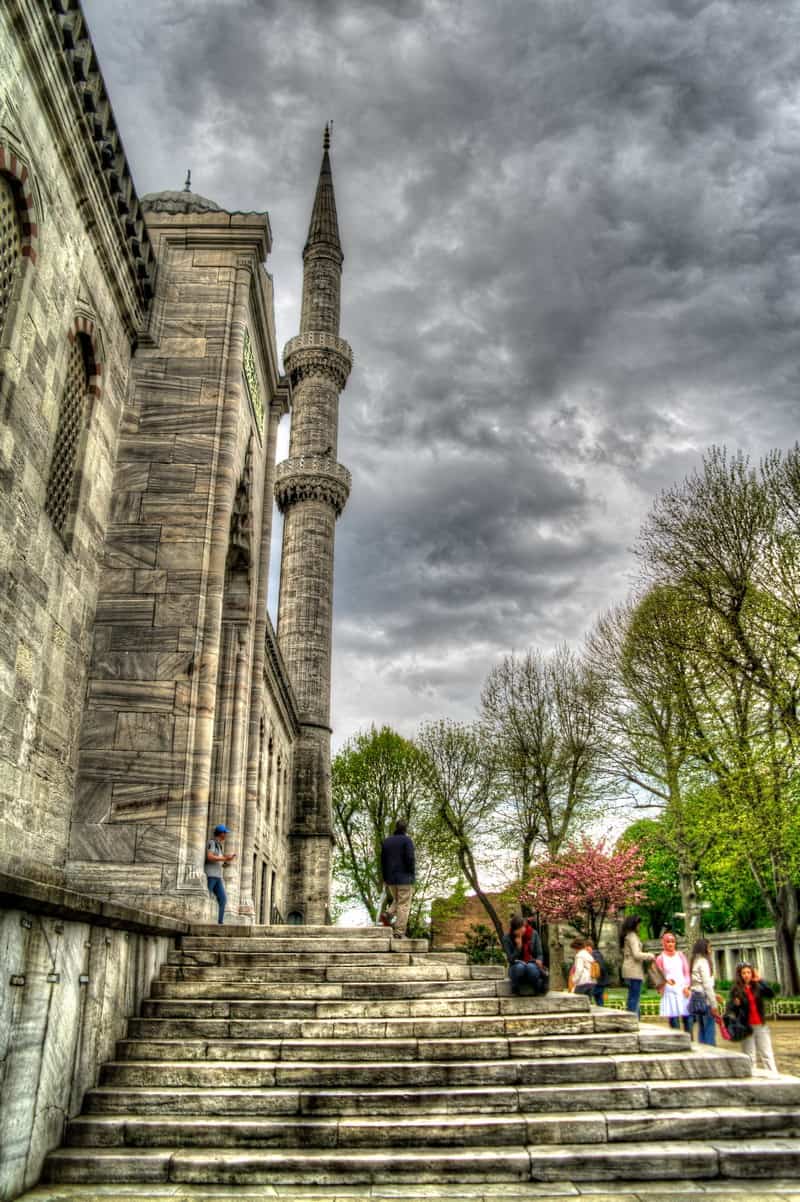 Minarets and Entrance to Sultan Ahmed Blue Mosque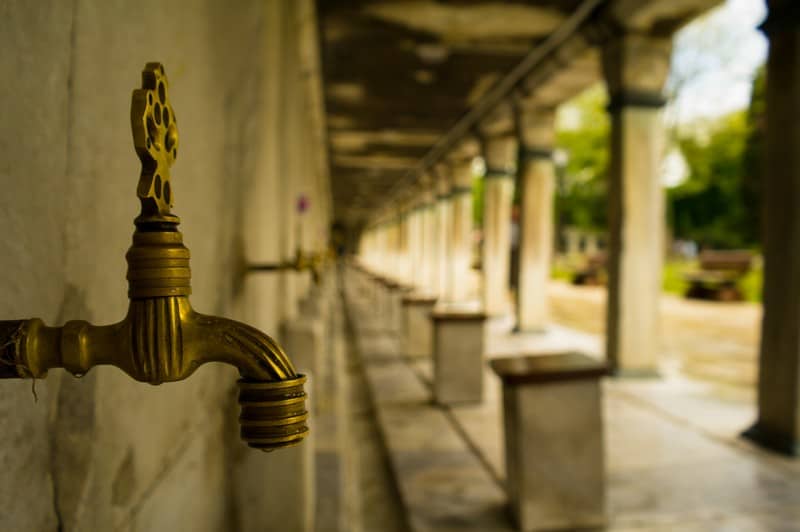 Foot Washing Area, Sultan Ahmed Blue Mosque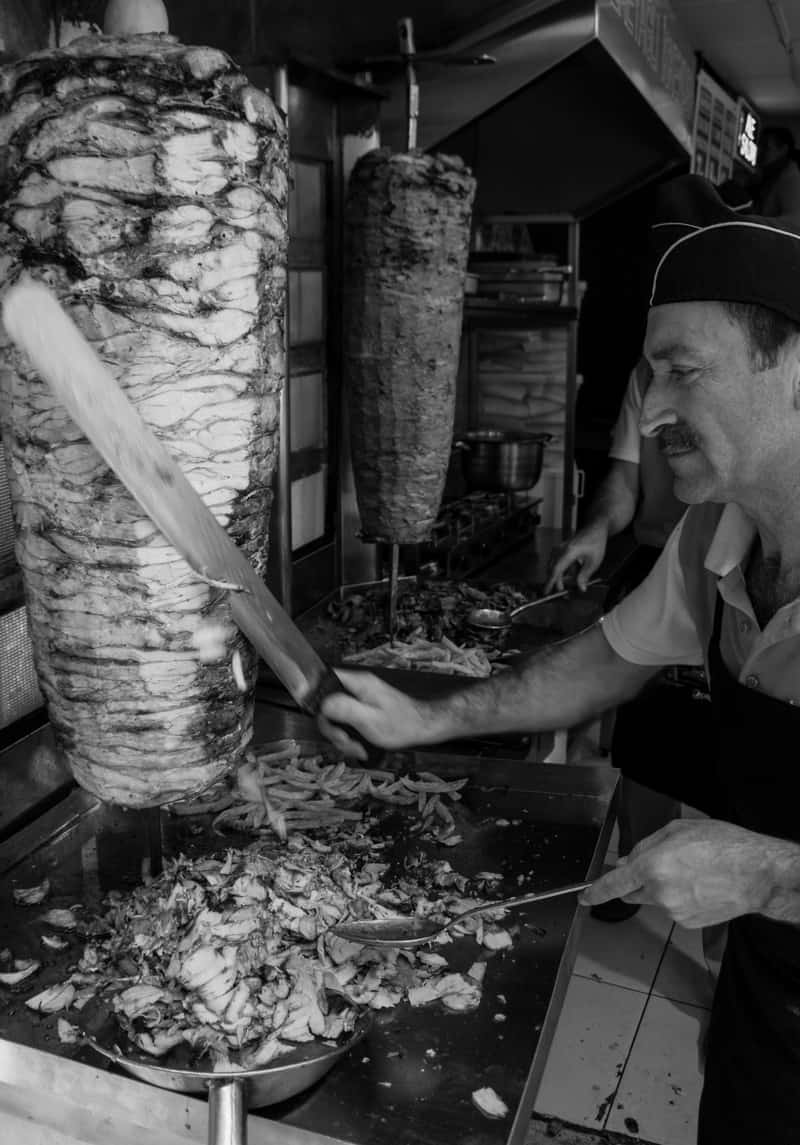 Kebab Street Food in Istanbul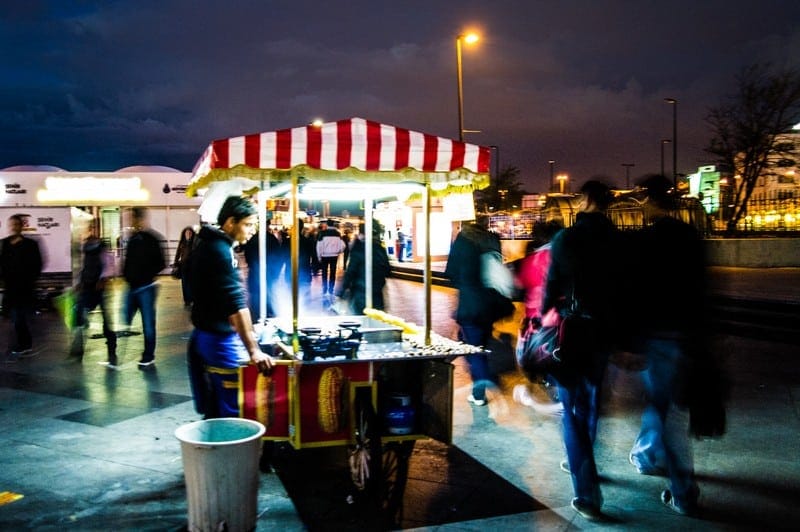 Fresh Corn on the Cob, Night Street Food in Istanbul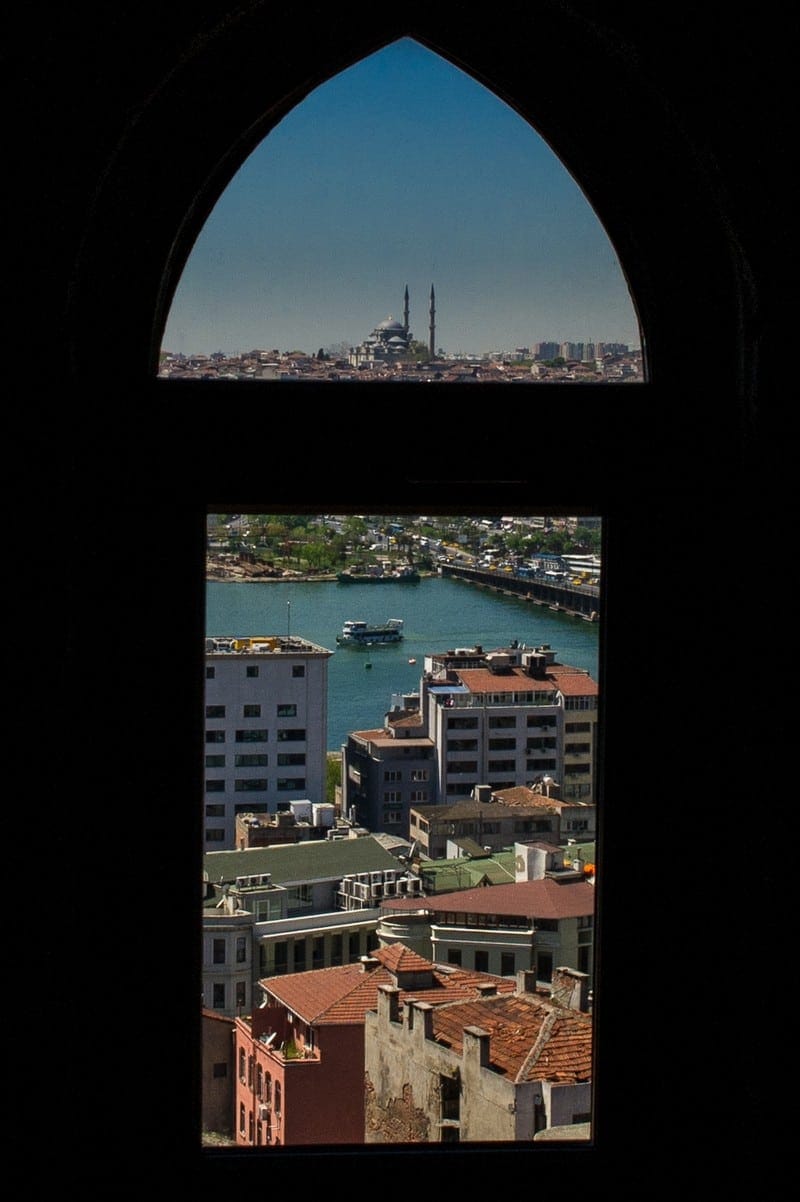 Mosque Framed by the windows in Galata Tower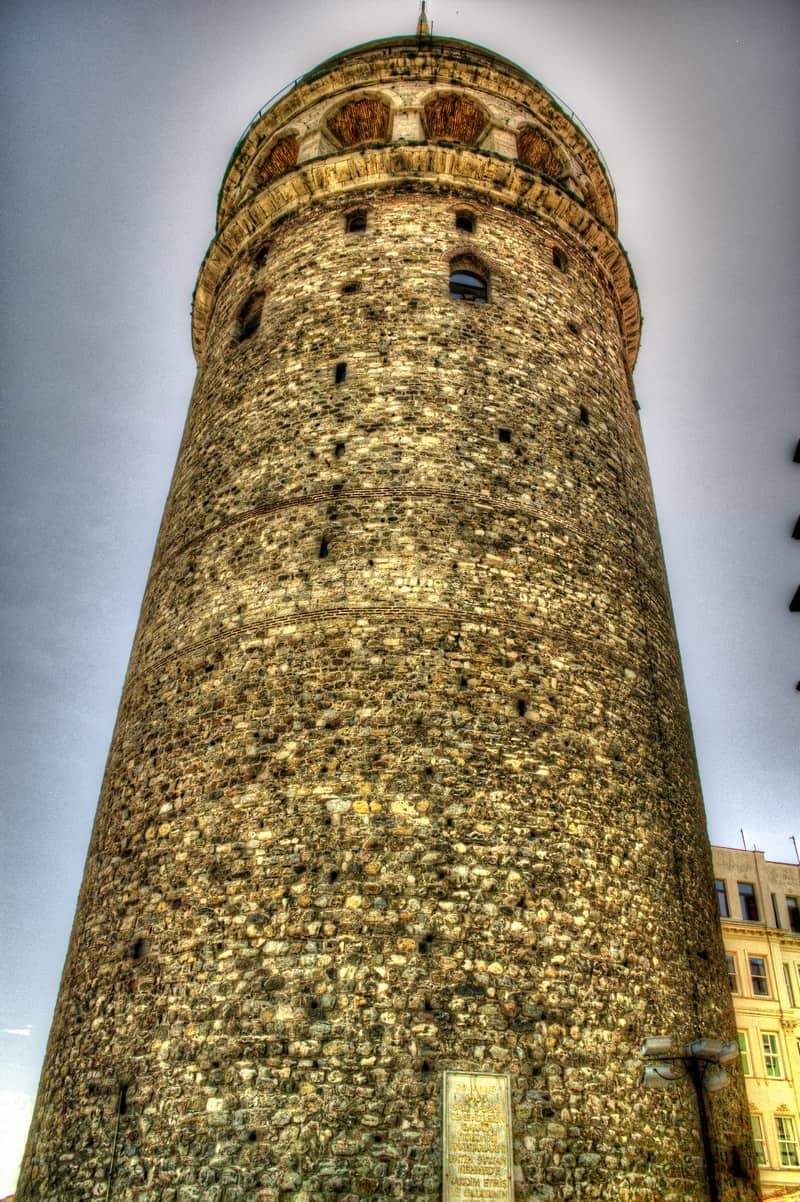 Galata Tower, Istanbul
While we quite easily could have spent longer in Istanbul on our cheap holiday to Turkey we felt that 4 days was just enough time to see all the travel highlights. It was the perfect taster before the rest of our adventure travels through Turkey along the western coastline.
We just hope that we find the time in 2013 to explore deeper into the true heart of Turkey and hopefully experience more of this rich and diverse country that we initially knew so little about.
Travel Destinations in Thailand: Chumphon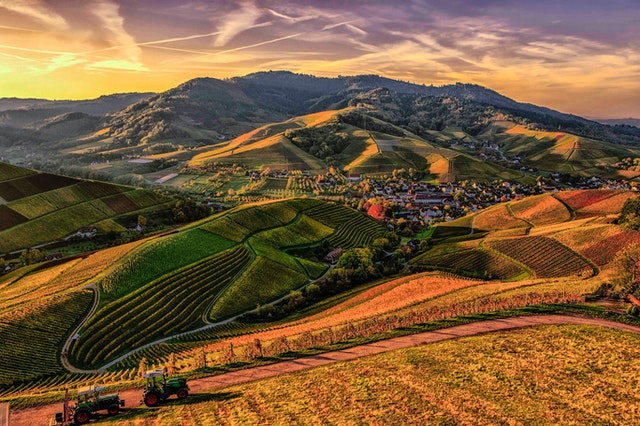 Thailand has been the most popular holiday destination in Southeast Asia for many years despite Covid-19 making it not possible to go from abroad. Across the kingdom there is something for everyone. From the hedonistic and throbbing cities, the tranquility of rural life, rolling mountains and the clear blue skies reflected upon silky azure waters lapping at palm fringed sandy beaches, the land of smiles has it. Let's pause and pretend that Covid-19 doesn't exist and that you can and will travel soon.
Rising Northwards from Malaysia is the Malay peninsula, which makes up part of Thailand's Kra isthmus, and on the Eastern side of the isthmus lies the Thai province of Chumphon. Chumphon is truly unique among Thailand's 76 colourful provinces. At around 6,000 square kilometers, it has everything a traveler could wish for. It has the nightlife, the mountains and lush greenery, it has white sandy beaches, blue waters, energy expelling activities and quiet, tranquil serenity. It is the epitome of an all-encompassing holiday destination.
Doing and Seeing in Chumphon
Where to start? The city of Chumphon, the provincial capital, is mid-province on the East coast and is the perfect base from which to discover this wonderful province. The city itself has a vast array of accommodation to suit every travelers budget. From homestays, villas, beach huts and bungalows to high end hotels, for places to stay Chumphon is not to be found lacking.
Of course the city has its nightlife, bars, restaurants, its fair share of neon and glitz along with night and weekend markets. As with anywhere in the kingdom, Chumphon has many temples, most of those in the city are well maintained and very beautiful. There are some which are extremely beautiful and ornate, drown in these gold laden temples which will take your breath away and provide fantastic photo opportunities. 
On the coastal edge of the city is Thung Wua Laen Beach. This is almost 3 kilometers of soft sand which is never over populated by rowdy tourists. Fringed by lush greenery, there are small bars and restaurants and beach huts dotted along its length, perfect for lazy days in the sun or for diving and snorkeling in the clear blue waters. Most of the local hotels and guest houses are happy to provide beach picnics so you can spend your entire day enjoy the sand, sea and sunshine.
From the city the whole province is on the doorstep, which includes the Mu Ko Chumphon National Park. The Park covers 300 square kilometers of land and sea, which includes 40 islands and islets. On land there are durian and mangosteen orchards and plantations of coconut palms and rubber tress. The lush flora supports a fascinating and diverse fauna waiting to be explored.
At sea, threaded between the islands, the coral reefs are teeming with exotic, tropical sea life that swim and school in the clear blue waters. Swimming amongst the colourful, seemingly orchestrated, piscatorial displays of nature may seem to be from another world. The inquisitive greenback turtles complete the experience which leaves memories that last a lifetime.
The province has many waterfalls, each a spectacle in its own right, they are awe inspiring and bring about a feeling of peaceful tranquility. Two of the most popular are the Wisai River waterfalls and the Pho Sa Le waterfalls. Explorers can raft the waters or relax and dine along the river banks in secluded huts along the way.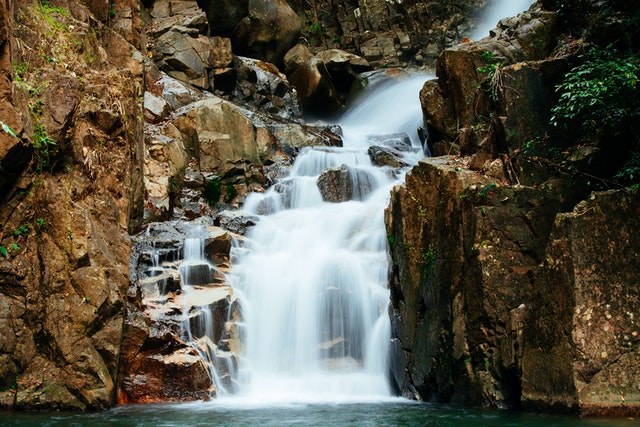 At Tha Hin, Sawi District, the Shrine to Prince Chumphon is a place of great historical interest. Prince Chumphon is much revered and seen as the father of the Thai Royal Navy. He was the 28th child of King Rama V, or perhaps usually known as Chulalongkorn. Take a trip out, a little to the South of Chumphon city, to understand more of this highly revered figure of Thailand's regal historical.
There is another important site in remembrance of the Prince which can be visited at Sai Ri Beach a little North of the Chumphon city. This beautiful beach is popular with locals and tourists and is home to the Krom Luang Chumphon Khet Udomsak Royal Palace. This is the biggest of all the shrines to the Prince of Chumphon and is where he passed away. To see the pure white building against the blue sky is both humbling and magnificent.
Another 'Must See' destination a little South of the provincial capital, is Khao Dinsor. A trek up this mountain is exhilarating and provides the most breathtaking views, it is also home to the Chumphon Raptor Center. Ornithologist or not, seeing up to 25 different species of majestic birds of prey in their natural habitat is a treat not easily replicated anywhere else.
Chumphon is also the perfect place from which to launch yourself into an island hoping tour. There more than 40, some of which are inhabited, some are not. Some appear to be almost artificial with their even blankets of lush greenery which supports some of the most amazing fauna imaginable. Others look as though they should not be of this world, hard rock monoliths rising up from the sea with majestic arrogance.
Whatever you want from a tropical holiday, Chumphon has it. In Chumphon you can expel pent up energy, relax and recharge, learn and become enlightened or reflect in peaceful serenity. Whatever it is, Chumphon has it. Click here for transportation information to and from Chumphon. Note that Covid-19 makes this something to plan for a later date.
THINGS YOU SHOULD KNOW BEFORE TRAVELING TO SINGAPORE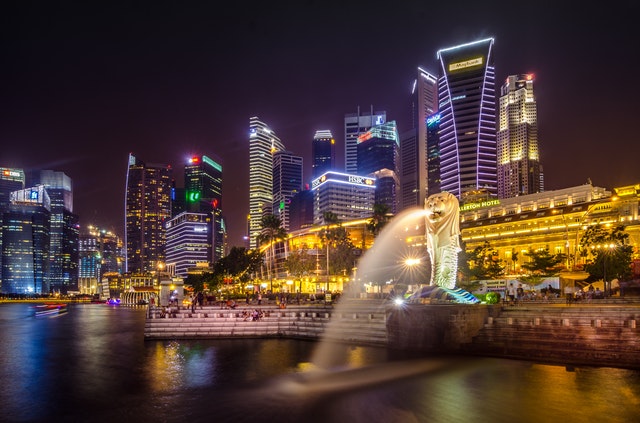 If you are looking for one of the most dazzling and beautiful places in the world to visit, Singapore comes to mind. Over the years, the city's accolade of historic culture, luxury buildings, skyscrapers, hotels, tourist sites, and lifestyle has created a deep craving in many travelers.
If you're one of those travelers craving to visit Singapore, you need to consider the following key things before making your plans:
1.     Singaporean Visa
Travelers from countries such as China, Russia, India, Armenia, and North Korea are required to have an e-visa. If you are from Libya, Egypt, Sudan, Yamen, Jordan, Saudi Arabia, Iraq, Somalia and the like, it is required to have a visa vignette attached to your passport. Your Singaporean visa can be acquired through the embassy or a visa agent.
Citizens of the United States of America, the European Union, Australia, Norway, South Korea, and Switzerland are free to enter Singapore without a visa for 90 days. Aside from these, all travelers need to have their citizenship passports.
2.     Accommodation
There are many exquisite and world-class hotels in Singapore, each with competitive prices and services. Instead of trying to search them all out on Google, you can easily check, review and select the best hotels at this hotel booking platform. They offer honest pricing, multiple payment options, real customer reviews, best prices and amazing discounts that enhance your trip.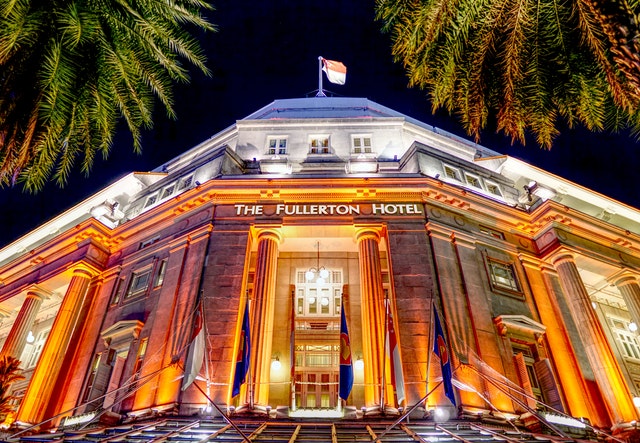 3.     Food
You can get local and international dishes from restaurants around. It can be a bit expensive. So, you can also consider hawker streets for affordable food prices. Alcohol is generally expensive in Singapore. After 10.30 pm, it's not allowed to buy or drink alcohol in public. However, you can enjoy it in your hotel room, pub or restaurant.
4.     Lifestyle & Safety
Smoking and vaping in public are illegal in Singapore. It can only be done in restricted zones. Chewing gum is also not allowed. The climate is either warm or humid. So, you need to wear light and breathable cloths while going for the tour. With transport, you have various options: taxi, train or public transport. The city is very peaceful, disciplined and crime-free. Therefore, there's no need to worry so much about your safety. But that doesn't mean you shouldn't carry along your travel first aid kit.
5.     Tourism & Leisure 
If your aim is to spend your holiday in Singapore, there are a host of attractive tourist destinations. There are countless places for entertainment, swimming, beach riding, skating, sightseeing, relaxation, meditation, and leisure. Some of them are Gardens Bay, Sentosa Islands, SEA Aquarium, USS, ArtScience Museum, and the Singaporean Zoo.
10 Things You Didn't Know About China