Outdoor Activities in Pokhara, Nepal: Adventure City Guide
Want to try paragliding or trekking? Then why not check out the Outdoor Activities in Pokhara, Nepal with our handy Adventure City Guide.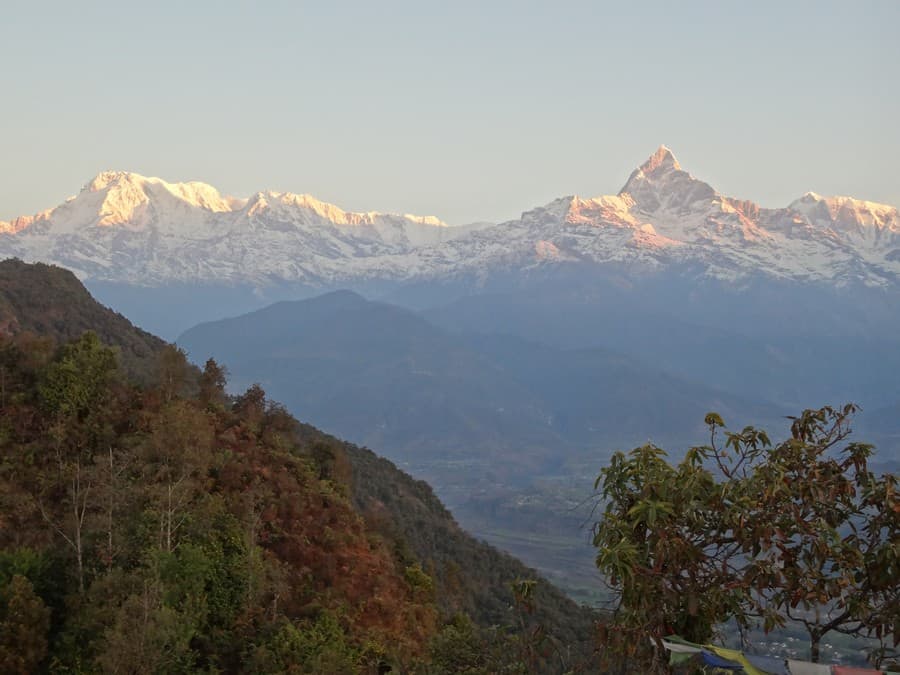 Are you looking for an insider's adventure travel guide for the best outdoor activities in Pokhara, Nepal?
As part of our Adventure City Guide series, Lisa from We Said Go Travel shares with you her expert insider tips on the top adventure and outdoor activities to do in Pokhara; including how to get there and costs.
Why visit Pokhara for adventure?
When most people think about Nepal, their first thought is of climbing Mount Everest. While this high altitude mountain trekking has been a main draw for hundreds of years, after two months there, Pokhara is my top choice for adventure in Nepal. Set on a large lake, the town is small, accessible and filled with opportunities.
Adventure Activities to do in Pokhara
Peace Pagoda
Travel Tips: Walk
Cost: Free (if you walk through the jungle without a guide, or take a boat for 300Rp)
At Fewa taal (Fewa Lake), the second largest lake in Nepal, you can rent a boat to paddle around or take the service to the other side to climb up to the Peace Pagoda. We choose to walk through the jungle and ignored the touts offering us their guiding service. Two soldiers in uniform called out to us to stop.
They said it was not safe for us to walk through the jungle so they would accompany us to the Peace Pagoda. It does say in the Lonely Planet that there have been a few serious incidents with solo travelers on this walk. They were enjoyable company and taught us many words in Nepali. The view from the top is spectacular and we enjoyed our day. We came back by stairs and boat (300Rp or $3.50usd).
Sunrise at Sarangkot
Travel Tips: Walk up the hill and stay overnight
Cost: Free if you walk up and back and do not go to viewing platform. Staying overnight ranges from 900Rp and up.
For Sunrise at Sarangkot, we left Pokhara by foot the day before. The four-hour uphill climb was mainly on a stone staircase and takes you from the Lake at 884m to the view point at 1590m. We were preparing for our upcoming treks and it was a perfect day hike. You can also go by taxi or motorbike.
Staying at Sherpa  Resort (www.sherparesort.com) made more sense to me as it had a mountain view, nearly all the other lodges had a view of the lake. This lodge has great wifi, restaurant, rooftop views and you can see sunrise over the Himalayas without going to the viewing platform, which can get crowded and has asmall entry fee. From Sarangkot, the sunrises over views of Annapurna South and Machhapuchhare (Fish Tail) if there are no clouds. We had a clear sky and memorable vistas.
I highly recommend it!
Paragliding
Travel Tips: Go now. We heard that within five years you will no longer be able to paraglide in Pohkara.
Cost: 20 minute (80Euros) and 45 minute (120Euros) para-gliding experience options
Website: Blue Sky Paragliding www.paragliding-nepal.com
ParaHawking: www.parahawking.com
Do you want to glide through the air with a backdrop of the Himalayas? This is the place and now is the time. There are seventeen paragliding outfits to choose from and five years left to enjoy it. As Max, a trained paragliding instructor from Italy, explained to us, a new international airport is slated for the area. Once it is operational, the paragliding will not be allowed in the area above Pohkara at Sarangkot.
There are 20 minute (80Euros) and 45 minute (120Euros) para-gliding experience options as well as pilot courses, multiday paratrekking and parahawking, where a hawk eats out of your gloved hand while you soar through the sky.
Best time of the year to visit Pokhara for adventure?
Travel in Nepal is busiest from September-October, with the best weather. During our stay from early February to mid-April, the early part was cold and rainy, March or April would be the best time to visit.
Finally, the reason I love Pokhara for adventure is because…
of the mountains. At first, I was afraid to go to Nepal as I did not think I would be able to trek. After eight days trekking outside of Pokhara at Poon Hill, I can say I am a good trekker even surviving a late Winter rain which gave us one day in snow and ice in the Tadapani pass to Ghandruk. We took the public bus from Pohkara to Nayapul (42 kilometers) to start our adventure and had no guide or porter.
Namaste Yeti Trekking Shop run by Kamal and Sushita rented us all our gear and sold us fleeces to keep us warm. Pricing in Pokhara unlike Kathmandu is standardized by the TESA (Trekking Equipment Shop Association). A microfleece set is 850Rp (83 rp to $1usd), and it is 100Rp/per day for down jacket. 80Rp/day for sleeping bag, 60Rp/day for trekking poles. Trekking permits for two people costs nearly $100usd and there are several check points. Overall we had good food and accomodation and the trail was easy to follow.
Get involved in Pokhara: I highly recommend eating at Everest Momo which started serving in December 2012. Their tagline says: "The Momo Addiction starts here!" I asked for more information from Prem, he told me, "This PEP Nepal Youth empowerment income source generating program is supported by Purna Yoga and Treks and Team 5 Nepal who opened a Momo house so that trekking porters have a job in the off season and can make some money." Order vegetarian (45rp), cheese (75rp), Buff(50rp) or chicken (70rp) momo but they also have chow mein and delivery service. Personally I love the cheese momo, they reminded me of cheese tortellini. The food tastes better on their environmentally friendly leaf plates made from the ancient Nepalese technology "Tapari."
BIO:

Lisa Niver Rajna is a passionate writer, speaker and global citizen who has traveled to over one hundred countries and six continents. She and her husband, George, co-authors of Traveling in Sin, are spending a sabbatical year in Asia, follow their journey at We Said Go Travel.
Have you visited Pokhara or Nepal before? What are your favourite Outdoor Activities in Pokhara?
Most Underrated Travel Destinations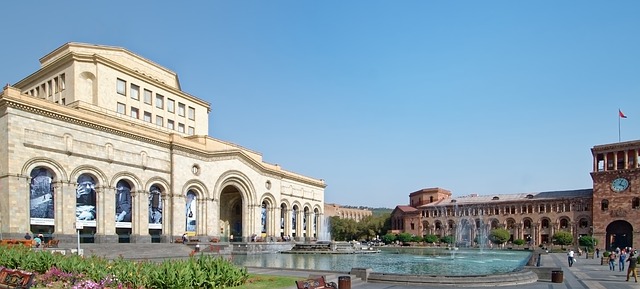 Everyone knows about Paris and Rome and London but there are so many other beautiful travel destinations that are amazingly underrated and they are cities on our list to visit again once the Coronavirus allows. The fact that so many beautiful countries go unexplored by travelers is a tragedy and we want to change that after Coronavirus. Not only because so many people are missing out on rich cultures and picturesque views, but also because a lot of these destinations tend to be a lot cheaper to travel to than popular cities. 
But what a lot of people don't know is that there are gorgeous, underrated foreign cities one can visit for a fraction of the price of touristy European cities. Forbes recently published a collection of the ten most underrated destinations you should consider visiting. 
Here are a few of them to learn about while stuck at home due to Coronavirus:
Yerevan, Armenia
Yerevan, the capital of Armenia, is known for its magnificent sights of Mount Ararat, historical monasteries, and its many striking temple ruins. Armenian cuisine is other worldly with classic dishes like rabbit stew, sautéed eggplant rolls, and lamb tartare. 
Telč, Czechia
Telč is a colorful town with Italian influences in Czechia. It boasts of Baroque-Renaissance architecture and has a castle of its own with exciting tunnels and passageways that you can explore underneath the town.
Santiago, Chile
Santiago is the capital of Chile and features gorgeous architecture from the neoclassical era. There are towering cathedrals and, of course, plenty of quality Chilean wine. Plus, the city of Santiago is a great place to kick off your exploration of Chile's wine country. 
Rotterdam, the Netherlands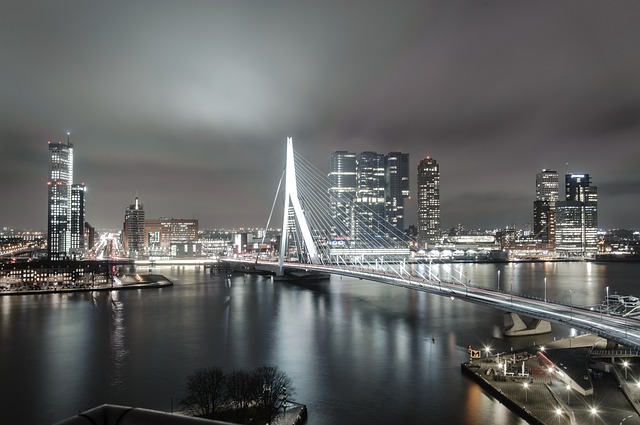 Rotterdam is often ignored due to the popular neighboring city of Amsterdam, but it is a bastion of underground music and street art. The architecture is strikingly modern since the city was heavily bombed during World War II and thus had to be rebuilt from the ground up. The city is filled to the brim with amazing cuisine and museums.
Lagos, Nigeria
If you are looking for a big city destination, Lagos is a metropolis that has plenty to see and do so that you'll never be bored. And whenever you need a break from the urban marketplaces, private beaches are just a short drive away.
Con Dao, Vietnam
Con Dao is a Southeast Asian island that makes an excellent beach destination with two resorts and tons of fascinating history. Once host to a brutal French prison, the island is also home to the tomb of the Vietnamese martyr Vo Thi Sau. 
Colonia del Sacramento, Uruguay
This is one of the oldest cities in Uruguay dating back to the 17th century. The city has a vibrantly decorated historic quarter and a three-century-old convent. It's also only a short trip away from the bigger city of Montevideo.
A majority of Americans, when asked about traveling abroad, will likely shake their head and say they can't afford such trips. Many people deal with multiple monthly bills, such as mortgage or rent, student loans, and title loans, which are all stress inducing. 
3 Tips For A Luxury Camping Experience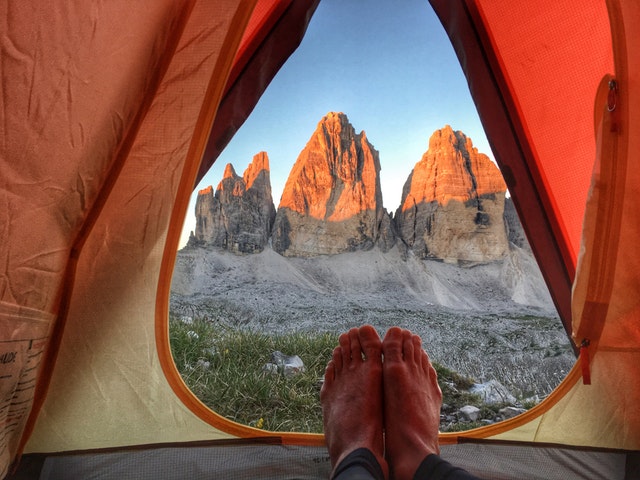 If you are used to travelling in style and staying in high end hotels, camping is probably your idea of hell. Why would you spend a week sitting in a freezing cold tent, hiding from the rain when you could be relaxing around the pool in a nice hotel? But camping gives you a completely different travel experience and if you do it right, it can be very rewarding. If you invest in the right equipment, you can enjoy all of the good things about camping without any of the downsides. If you follow these simple tips, you will have a comfortable experience and fall in love with camping.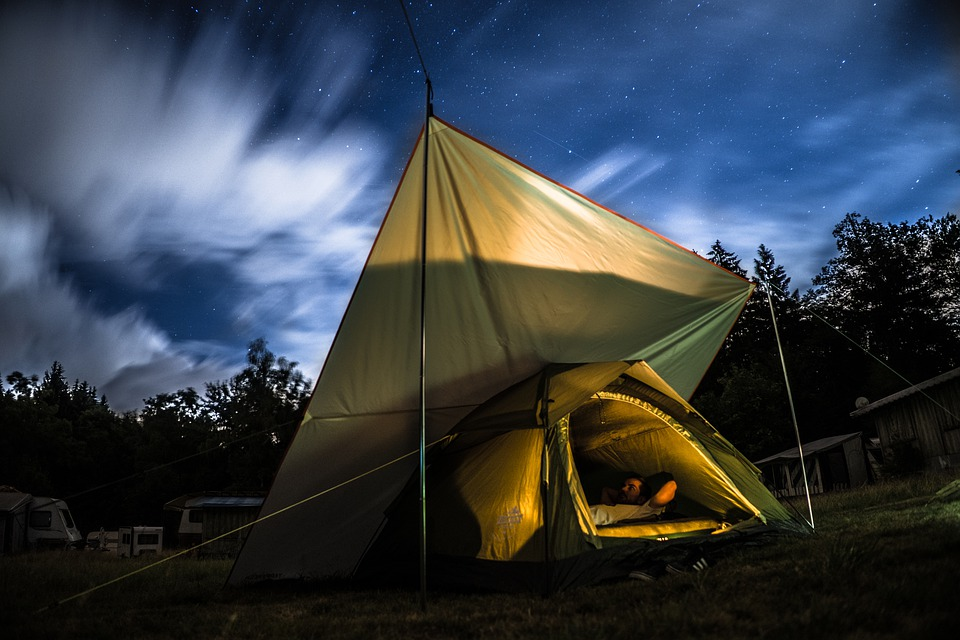 Image From Pixabay CCO License
Buy The Right Tent
The tent is the most important thing if you want a comfortable camping experience. All of those horror stories you hear about leaking tents only happen because people buy cheap tents. If you invest in a good quality tent, it should hold up to the weather and keep you dry and warm.
When you are buying a tent, you need to check the hydrostatic head rating. This gives you an indication of how much rain the tent can stand up to before leaking. The higher the rating, the less likely your tent is to leak. It is also important to consider the size of the tent and how easy it is to put up, especially if you are planning a road trip. You need to make sure that it fits into the car easily, and you also want to avoid anything that is too complicated to put up. However, be careful with pop-up tents because most of them will not stand up to the rain.
If you want the ultimate comfortable camping experience, you should consider a camper trailer instead. There are some great camper trailers that come with all of the same facilities that you would find in a basic hotel, so you can camp in comfort. If you really hate the idea of camping, this is the best option.
Get A Good Quality Sleeping Bag
If you are worried about being freezing cold at night while you are camping, you need to get a good quality sleeping bag. A cheap one will not be comfortable and it won't keep you warm, so you need to make sure that you buy a good thermal one. Sleeping directly on the floor will be uncomfortable as well, so you should invest in a sleeping mat as well. If you are willing to spend a little more on good sleeping equipment, you will be nice and comfortable while camping.
Pack Good Food
The food is another big issue for people when they go camping, but there is no need to live on beans all week. You can get some great dehydrated camping food packs so, as long as you take a small camping stove, you can still eat proper meals. If you pack a coolbox and freeze some food before you go, it should last a while so you can have barbecues as well. As long as you plan ahead, there's no reason why you can't eat well while you are camping.
Camping doesn't have to be the nightmare experience that you think it does. If you follow these simple tips, you can have a luxury camping experience and enjoy all of the benefits of the great outdoors.
Tips for Planning Your Uluru Tour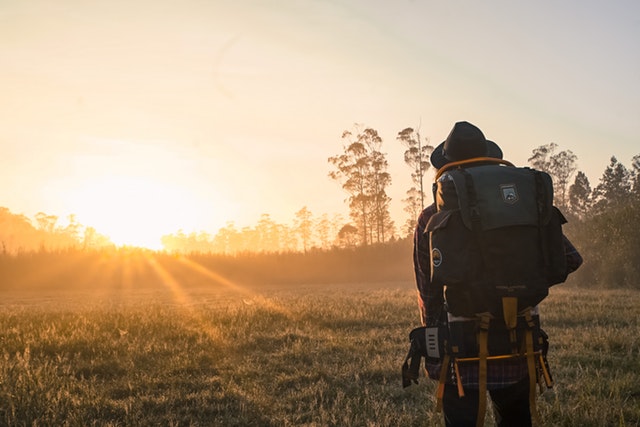 Located in the Uluru-Kata Tjuta National Park, the magnificent sandstone of Ayers Rock or Uluru stands tall at 1,142 feet above ground. The natural formation is widely known for being one of the most sacred places to the indigineous peoples in Australia. At the same time, it is also popular for attracting tourists from all over the world to the land down under.
If you want to visit Uluru in order to pay tribute to this wonder of nature, then doing so through the right tour is in your best interest. It's not only because Uluru is located at least a few hours from civilization, but it also because such a tour allows you to enjoy the picturesque sights that come along the way within the Uluru-Kata Tjuta National Park.
So what sights are there to see along the way and what other general tours suggestions you should keep in mind while visiting Uluru? To help you answer these and some other important questions, here are 5 top tips to keep in mind while visiting Uluru.
Don't Climb the Monolith
First things first, while it is legal to climb atop Uluru, it is recommended that you do not attempt such an action in order to show your respect to the indigenous peoples.
It is a pretty easy rule to follow when you pay attention to the emotions of the indigenous tribes who have recommended time and again for people to not climb Uluru.
But that doesn't mean that you cannot enjoy the natural beauty that Uluru has to offer. In fact, you are encouraged to visit the sandstone and take in its natural glory by standing right beside the formation. That's why 4WD tour is highly recommended. The tour guides would be able to tell you what you can and can not do.
Visit During Sunset
Ask anyone who has visited Uluru about the best time to see the formation, and you will instantly get the answer as "sunset."
It's because Uluru is not an ordinary monolith, but one that is formed through arkosic sandstone. This allows the rock to actually change its color according to the position of the sun. As a result, you can expect the formation to sport a different color depending upon what time of day you reach it.
At sunset, Uluru projects an amber glow that is surreal to take in, especially when you are seeing the formation in person for the very first time. That's why, it is recommended that you time your trip in a way that allows you to experience this magnificent sight.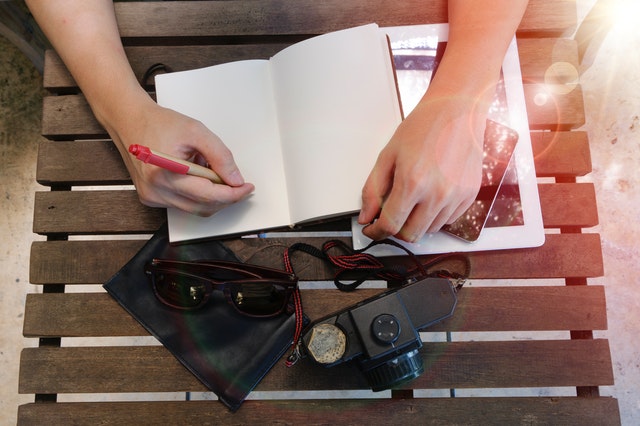 3. Take Your Time to Plan the Trip
Perhaps the best way to visit Uluru is through the nearby town of Alice Springs, which has various amenities and accommodation options for tourists who are making their way to the Uluru-Kata Tjuta National Park.
The drive from Alice Springs to Uluru can take around 5 hours, which is why it is recommended that you arrive at least a day before you are planning to tour Uluru.
This way, you can reach the national park while feeling fresh and rested. This also gives you time to plan longer trips to the park in order to enjoy all that it has to offer.
4. Take in the Sight of the Rock Art
Uluru is not just a wonder to look at by itself, but it also holds several little pieces of wonderful art within it.
The caves at the bottom of the formation hold several pieces of rock art that can only be found at Uluru. If you love learning about other cultures through their art, then this will be a must visit.
Just make sure that you take the time to learn about this art through a local tour guide or via the information provided within these exhibits. This ensures that you have an immersive and informative experience which you can remember for a long time.
5. Don't Forget the Natural Attractions Around the Rock
Enjoying the breathtaking sight of Uluru sounds rewarding enough for a trip to the Uluru-Kata Tjuta National Park. But it's not all that you can do during a tour of Uluru.
From seeing the red kangaroos and other marsupials to spending some time with the camels, and from seeing the one of a kind formations of Kata Tjuta to taking a walk by the Valley of the Winds, there's so much to see and do around Uluru.
That is why, it is recommended that you take your time at the park and put aside at least two days to enjoy all of the unique activities that the area has to offer. It would give you a well-deserved break from the hustle and bustle of daily life while also allowing you to make the most out of your long journey to the sandstone.

We have been wearing out our jandals (Kiwi for flip-flops) on our travel adventures around the world since 2009. We think our blog is thought provoking and a little witty. But we have been proven wrong before. Find out more about us here...
What Are You Looking For?