Top 3 Trekking Destinations in Nepal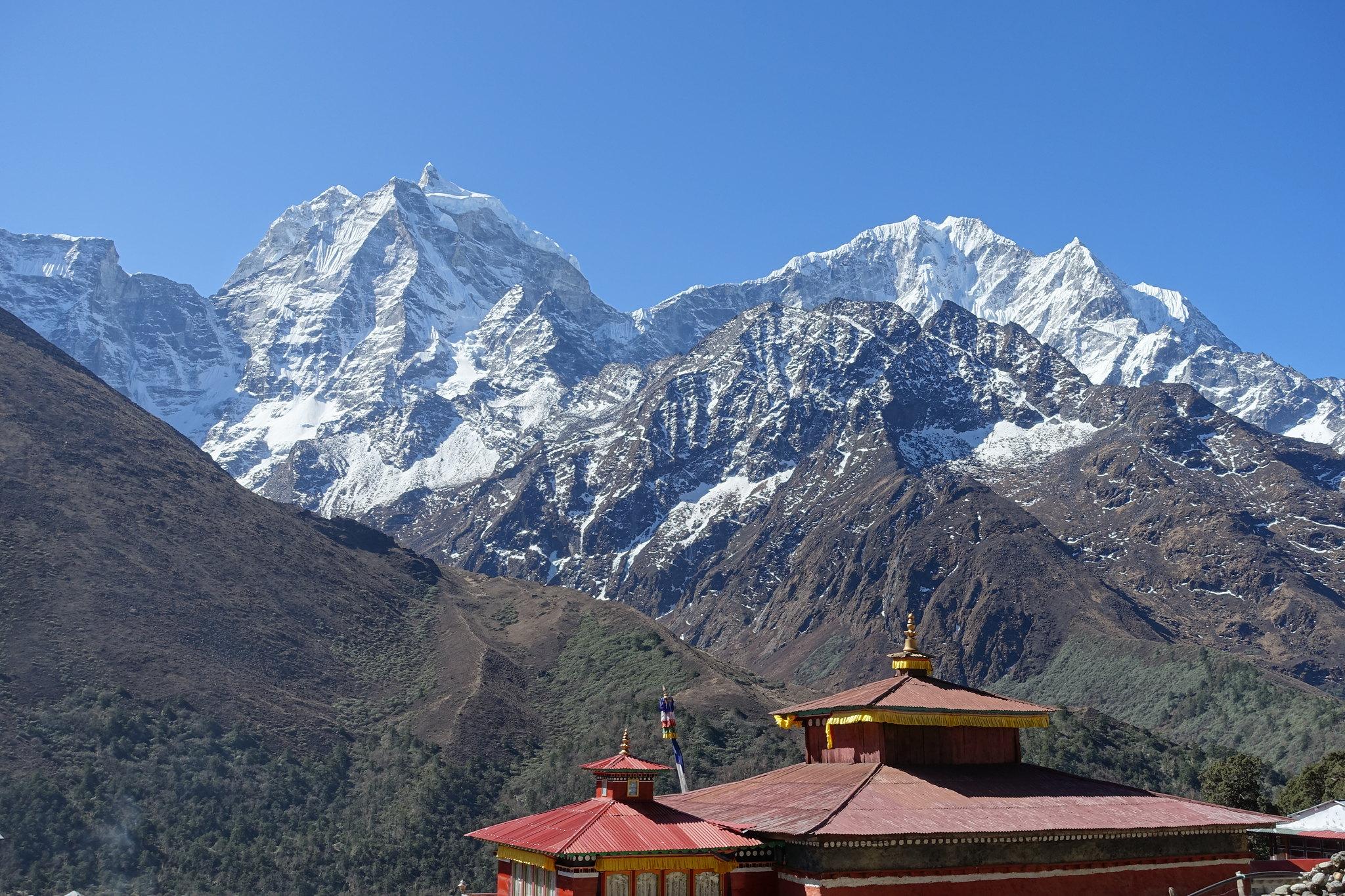 Nepal is a country of diverse topography, having destinations for splendid trekking adventures. A combination of scenic pleasures and warm hospitality wherever you travel is what trekking in Nepal offers.
The diversity of land formations facilitates to trek in Nepal at any time of the year. Here are the top 3 trekking destinations in Nepal to choose from the list for your next adventure.
1. The Everest Region
Trekking to the lap of Mt. Everest stands as one of the most exciting treks you can do in Nepal. You have a wide range of options for trekking in the Everest region, including Everest Base Camp, Three Passes, Everest-Gokyo, and Everest Panorama.
From walking through the foothills of the world's highest mountain to glacial lakes and high passes, the Everest region has all the essentials for a great trekking adventure.
The most popular trek in this region is the Everest Base Camp Trek which takes you to the base camp of Mt. Everest. The trekking trail takes you through subtropical forests to 5,545 meters at Kala Patthar. You get the best views of Mt. Everest and the surrounding mountain peaks from Kala Patthar.
The main highlight of trekking in the Everest Region is the mesmerizing mountain views of Everest, Lhotse, Ama Dablam, Changtse, Pumori, and Nuptse. You can find comfortable teahouses and lodges en-route the trekking trails of the Everest Region. These offer services like twin beds, local food, hot showers, and squat toilets.
However, if you prefer a more comfortable trek, you can choose the Everest Base Camp Luxury Lodge Trek. The luxury trek adds up features like comfortable beds with luxury mattresses, WiFi services, full-body massages, varieties of food choices, and a scenic helicopter ride back to Kathmandu from Kala Patthar.
Best Time for Trekking to the Everest Region
Autumn is the best time for trekking to Everest Region. In this season, the skies remain clear as there is little chance of rain. The temperature ranges from 15 degrees Celsius at night to 24 degrees Celsius in the day.
Dashain and Tihar, two of the most significant festivals of Nepal, also fall in this season. However, you have to make an advance booking if you choose the world-famous Everest Base Camp Trek in Autumn.
Likewise, spring is a good season for trekking in this region. The temperatures are slightly higher than during autumn but still favorable for trekking. A few rain showers may take place but nothing too heavy to disturb the trek.
En-route the trekking trails, the forests are lush green and filled with blossoming flowers. Teahouses are less crowded and quieter as compared to autumn.
2. The Annapurna Region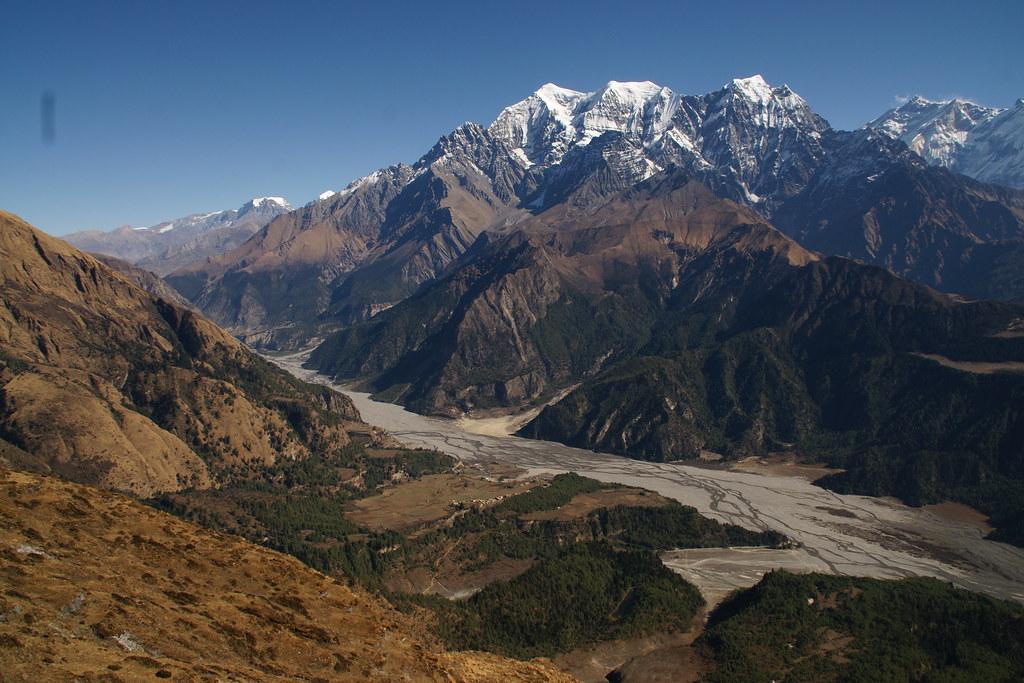 Adored by trekking enthusiasts from all around the world, the Annapurna Region is another popular trekking destination in Nepal. The Annapurna Circuit Trek is a world-famous trek. Along with it, Jomsom-Muktinath, Poon Hill, and Mardi Himal are other best trekking destinations in the Annapurna Region.
The Annapurna Region is a perfect blend of subtropical forests, high valleys, high passes, traditional villages, and breathtaking views of the high Himalayas. The main highlight of trekking in this region is the majestic mountain views of Annapurna, Dhaulagiri, Machhapuchhre, Hiunchuli, Lamjung, and Nilgiri.
The Annapurna Conservation Area is home to 1,226 species of flowering plants, 105 mammals, 518 birds, 40 reptiles and 23 amphibians. The rich flora and fauna diversity of the Annapurna Sanctuary is a highlight of its own.
The Annapurna Region is also great for backpacking Nepal alone. Since signposts and accommodation facilities are well marked along the trekking trails, you won't need to worry about getting yourself lost in the woods.
Best Time for Trekking to the Annapurna Region
Spring is the best time for trekking to the Annapurna Region. In this season, the temperature ranges from 16 degrees Celsius at night to 25 degrees Celsius in the day. The forests of the Annapurna Sanctuary are fresh green and filled with colorful blossoms.
Autumn is also a suitable season for trekking to the Annapurna Region. Lively teahouses amidst falling leaves decorate the entire trekking routes.
However, due to the popularity of the trekking trails, autumn can be a little overcrowded. You may struggle to find excellent accommodation and timely flights. On top of it, the crowded trails may end up decreasing the overall adventure of the trek.
You may have to pre-book if you choose the world-renowned Annapurna Circuit Trek in Autumn.
3. Restricted Region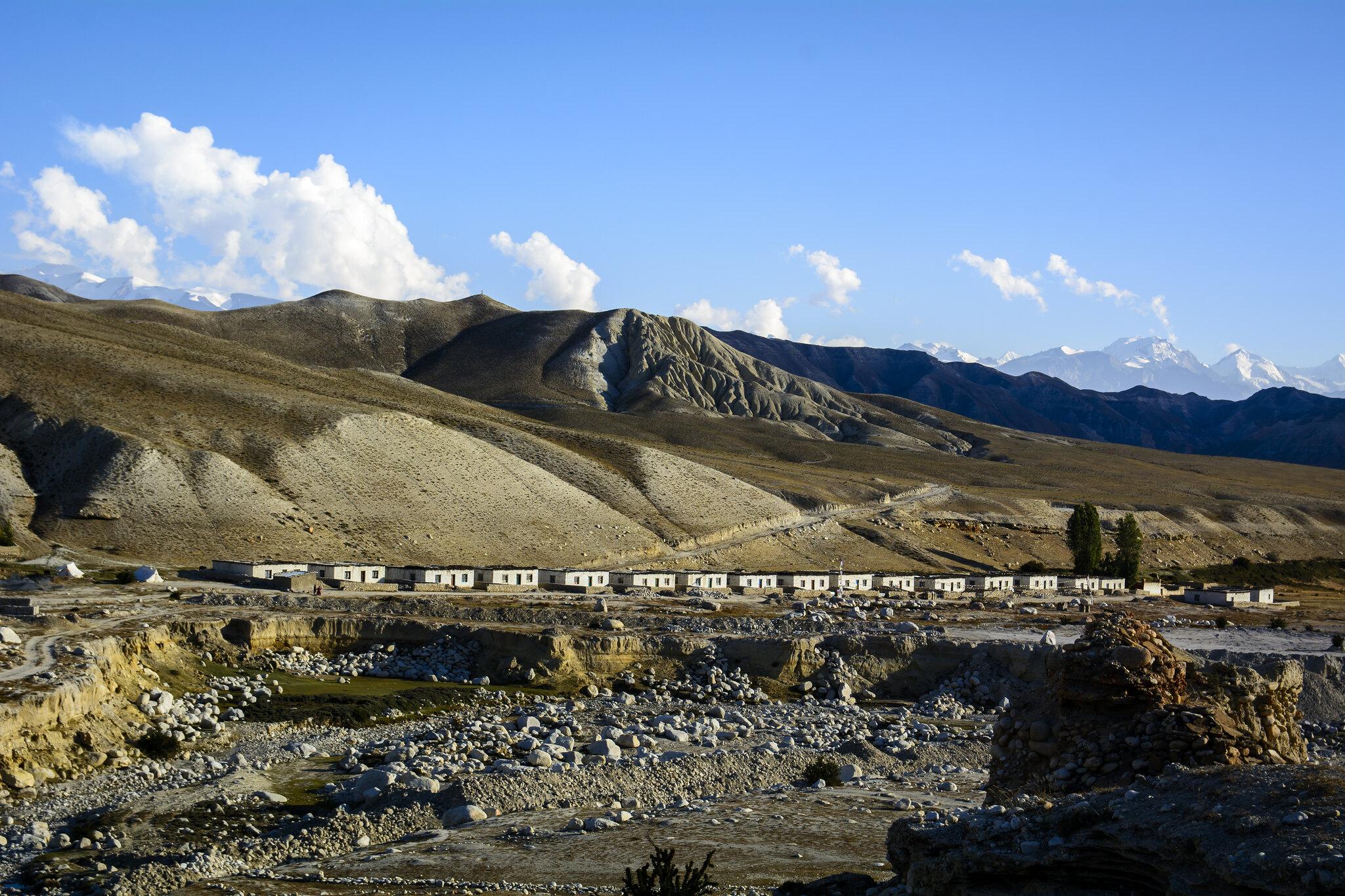 Nepal has several restricted areas that you can trek to have adventure experiences. Some of the best trekking destinations are Manaslu, Upper Mustang, and Tsum Valley. All of these trekking destinations lie in Rainshadow areas, so these regions are trekkable throughout the year.
The trekking routes in the Everest and Annapurna regions are wet, slippery, and unfavorable for trekking in the Summer season. However, restricted areas are where the rain shadow regions shine. The backdrop of the mountains is free from the rainy clouds with little chance of rainfall throughout the year.
The main highlights of trekking in the Restricted Region are the mountain views of Manaslu, Ganesh, Himchuli, Sringi, Boudha, and Nilgiri.
The secluded and serene trails are best for vloggers pursuing unexplored landscapes. Also, the restricted regions of Nepal offer some of the best footages for beginners trying to start a vlog to show the world. For instance, the Forbidden Kingdom of Lo and the rustic trans-Himalayan terrain of Mustang are a few to name the highlights of trekking to the restricted regions.
Best Time for Trekking to the Restricted Region
The restricted region is an excellent choice for trekking in Nepal during the Monsoon. Most of the restricted areas like Manaslu and Upper Mustang are rain shadow regions.
Even in the rainiest months of the year, these regions are sunny and dry. The temperatures range from 22 degrees Celsius at night to 27 degrees Celsius in the day. However, the temperatures may fluctuate at elevations higher than 4,000 meters.
Don't get me wrong though; the restricted regions are trekkable during the autumn and spring as well. The temperatures are favorable, and there are accommodations available throughout the trekking trail.
Final Say
There are lots of trekking destinations to explore during your visit to Nepal. Choosing any region from the above list of top 3 trekking destinations in Nepal offers its peculiarities for you to enjoy during your journey.
Some of the regions may be favorable for one season while some are for other seasons. Nevertheless, Nepal boasts various locations for trekking in every season.
What you need Before Visiting Colombia in 2023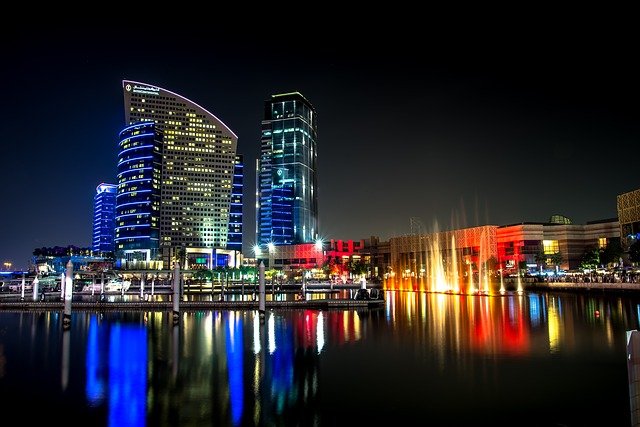 Colombia has always been a beautiful country with a rich culture and history. Each year many people are eager to visit. However, before you plan your trip, it's important to be aware of the requirements and regulations for visiting the country.
First and foremost, all travelers to Colombia must have a valid passport. Your passport must be valid for at least six months after your planned date of departure from Colombia. It is also important to check with your country's embassy in Colombia to see if any additional travel documents are required.
In addition to a valid passport, travelers to Colombia must also have a valid visa. The type of visa required will depend on the purpose of your trip and the length of your stay. Depending on the passport you have there are not many requirements to visit Colombia. Tourist visas are typically valid for 90 days, while business visas are valid for 180 days. If you plan to stay in Colombia for a longer period of time, you will need to apply for a different type of visa.
Before you travel to Colombia, it is also important to have travel insurance. This will help cover any medical expenses or other costs if something unexpected happens during your trip. It's also a good idea to check if your insurance covers you in Colombia, if not, you may want to consider getting travel insurance specifically for Colombia.
When it comes to vaccinations, it is recommended that travelers to Colombia have their routine vaccinations up to date, such as measles, chickenpox, and the flu. Additionally, it is also recommended that travelers get vaccinated for yellow fever if they plan to visit areas of Colombia where the disease is present.
When it comes to packing, it's important to be aware of the climate and culture of the country. Colombia is a tropical country, so it's a good idea to pack lightweight clothing and sunscreen. it's also important to bring comfortable shoes as you will do a lot of walking.
During your trip, it is important to be aware of your surroundings and to take the necessary precautions to ensure your safety. It's a good idea to avoid walking alone at night and to avoid carrying large amounts of money with you. It's also important to be aware of local laws and customs, and to respect them while you are in the country.
In conclusion, visiting Colombia can be an exciting and enriching experience, but it's important to be aware of the requirements and regulations for traveling to the country. Make sure you have a valid passport and visa, travel insurance, and vaccinations, and be mindful of your safety and the local laws and customs. With proper planning and preparation, your trip to Colombia can be a memorable and enjoyable experience.
Get Peace of Mind When You Pre-Book Transportation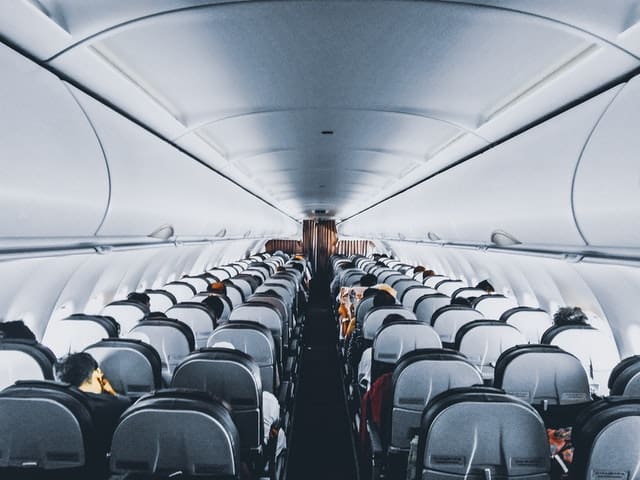 Traveling is extremely fun, right? It helps you go to different destinations and enables you to have exposure to new people, cultures, and ideas. Many people travel with others so they can genuinely get a taste of life and share their experiences in real time with other people.
Remember that life is all about the experiences that you have and the memories that you make as these provide you with a life that is well lived.
Indeed, remember that your travel experiences, and other memories that you make are essential aspects of life because it gives your life a bit more flavor. You can feel a certain thrill when you are transferring from one airport to the other. It can give you joy because you are moving and being more free instead of being confined to one location.
Now, when it comes to a life well-lived, it certainly takes some effort. Most individuals find that they must be intentional about what they are trying to do to have the most opportunities in life.
This is certainly true for the traveler. The best travelers know that traveling is far from easy if you do not have the right amount of preparation.
Remember that it takes quite a bit of work to have a wonderful trip. It can be fun to have surprises, but it is best to have pleasant surprises. Here is what you need to know to have a pleasant trip.
Pre-Book a Transfer From Any Spanish Airport
If you find yourself in Spain, then you would want to make sure that you utilize the right modes of transportation to make sure that you get to your destination with ease. Thankfully, the beautiful country has great service providers that will make your travel life easier in this regard.
Remember that effective service providers will provide a taxi or a minibus. These service options are useful because they can cater to your various needs. For instance, if you have a large party, a minibus would be wonderful. If you have a small group of people, then a simple taxi would suffice.
These different options enable you to meet your needs regardless of the size of your overall party.
More Benefits in Pre-Booking Your Transfers
There are other benefits to pre-booking your airport transfers. Whether you are going to Barcelona City or to Madrid City, it is important to note the various benefits of working with the right transportation firm.
Now that you are aware of the options that you can choose with preeminent services, other benefits include locking in a price, minimizing wait times at the airport, and having a pleasant experience with a wonderful driver.
Instead of having to worry about the price and about cancellation options, or if someone will show up on time, working with a wonderful firm like Solhop enables you to have total peace of mind when it comes to your transfers.
You can also ensure that you will drive in style with the options available to you from the different cars on offer.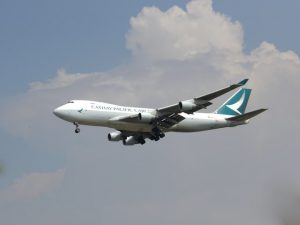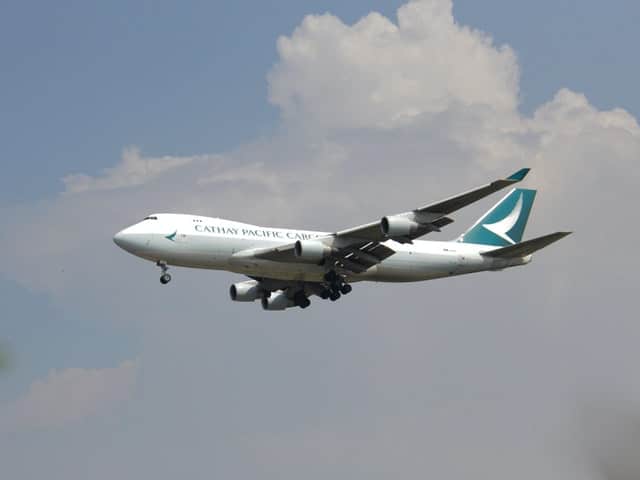 Have Fun On Your Trip
Now that you have your transportation squared away, remember that you are on a trip and remember to have fun. Whether you are traveling from the United States of America or from other places in Europe, you can be sure to have a bit of fun in Spain!
Travel Tip: Train to Pisa from Florence
Whether you spend a half-day or full day in Pisa, we recommend that you Train to Pisa from Florence. It's the fastest and cheapest way to get there.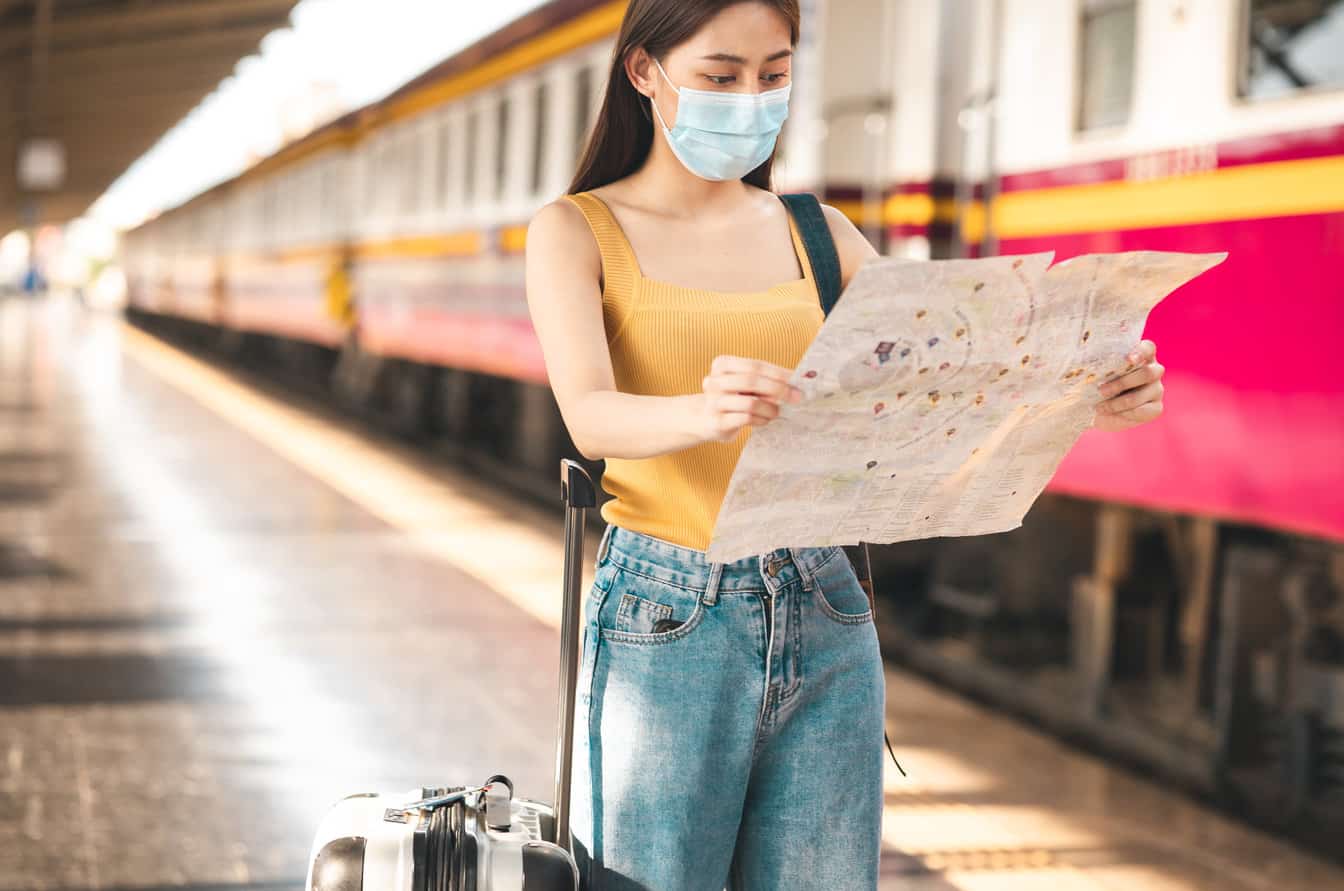 Traveling by train is one of the best ways to see the beautiful countryside of Italy. The train from Florence to Pisa takes about an hour, and the journey is stunning. The route takes you past vineyards and medieval villages, through tunnels and over bridges, with breathtaking views of the Tuscan hillsides. You can even see the Leaning Tower of Pisa as the train approaches the station.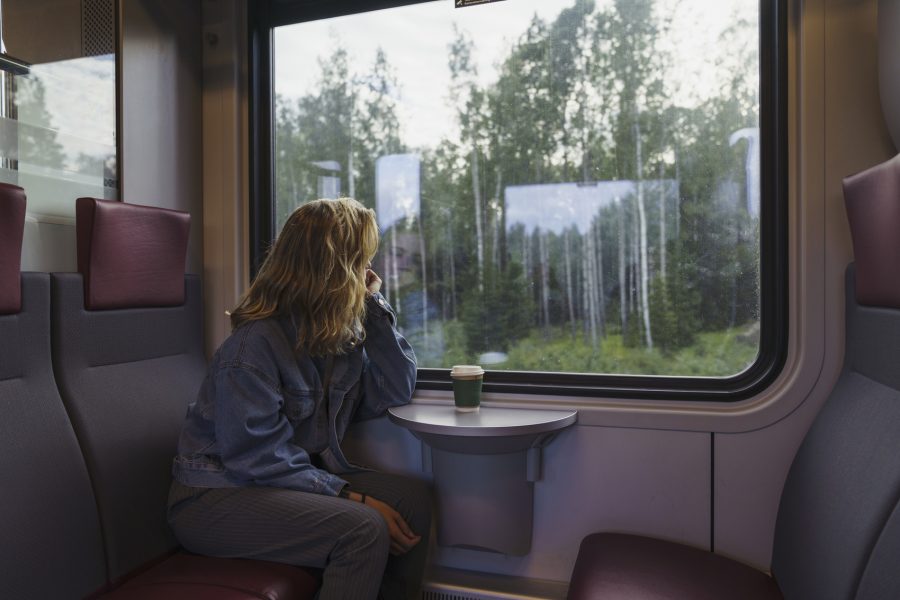 Upon arrival in Pisa, you can explore the historic center and visit the famous cathedral, before enjoying a leisurely lunch overlooking the River Arno. With its stunning scenery and convenient location, a train trip from Florence to Pisa is a great way to spend a day in Italy.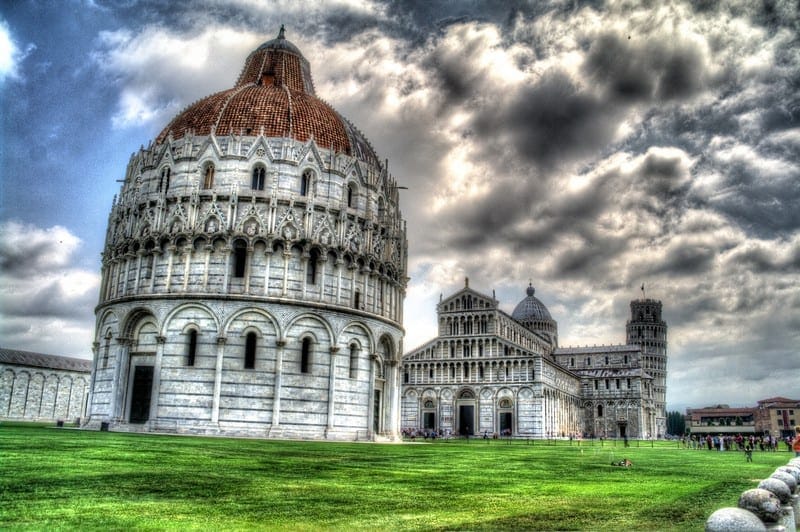 How to get to Pisa from Florence
You have a couple of different options for your own half-day trip to Pisa from Florence depending on how you like to travel. But if you are like us and enjoy travelling around Italy by public transport, then you will definitely want to train to Pisa from Florence.
Train to Pisa from Florence
Florence and Pisa are less than 100 km apart and the easiest way is to train to Pisa from Florence. The entire trip one-way takes approximately an hour depending on your route with no transfers.
Trains leave from Florence S.M.Novella for Pisa Centrale a few times every hour. The closest train station to the leaning tower of Pisa is Pisa San Rossore, but it's not worth the extra time or transfer required. Pisa itself is small and it takes less than 30 minutes to walk to the leaning tower from Pisa Centrale.
Plus you get to explore more of the city such as the River Arno lined with beautiful stately homes.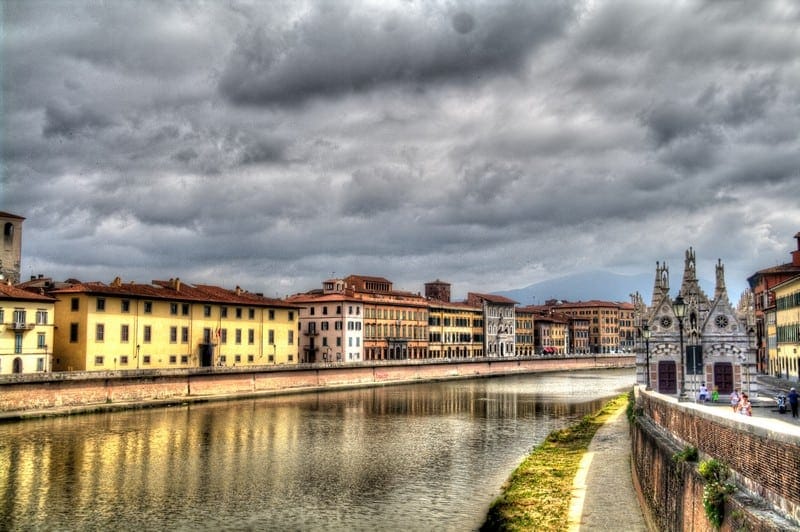 If you want to book online then a one-way ticket by train to Pisa from Florence will cost from €7.80 (US$10.40) in 2nd class. It is important to make sure that when you are searching online via the Italian train booking site, Trenitalia, you search for "Firenze" rather than Florence.
The train schedules are very easy to understand so we recommend booking your ticket from the self-service machines on the train platform. The return journey is just as easy in reverse. Just watch that you don't miss the last train around 10pm most days and carry cash with you for the ticket.
Finally, validate your ticket before boarding the train. We forgot a couple of times but used the typical "I'm a stupid tourist" line to get out of any fines.
Bus to Pisa from Florence
Another option is to catch the bus to Pisa from Florence.
There are two main bus companies, Terravision and Autostradale, run regular buses to and from Pisa Airport and Florence Airport into the Florence city centre, they don't actually go into Pisa itself. The train to Pisa from Florence is so reliable, fast, and cheap, that you may not want to consider this option.
However, there are some advantages to taking the bus. You will see a lot more scenery from the window of the bus, and it's definitely cheaper; sometimes you can find fares as low as 4 Euros, especially on Fridays.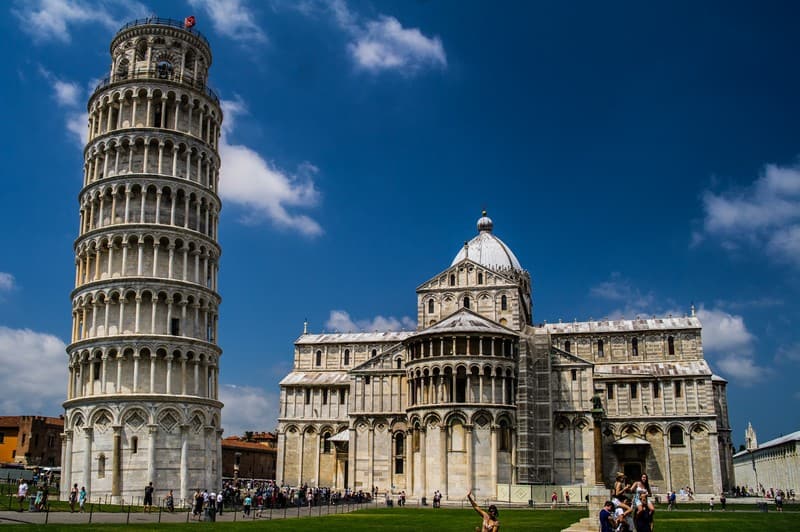 Driving to Pisa from Florence
If you have hired a car or scooter in Tuscany then you might look at driving to Pisa from Florence. However, even though the distance is less than 100km, the trip will still take approximately 1 hour.
Aside from the fact that the train to Pisa from Florence typically takes less time than driving, you also have to avoid the crazy Italian drivers. Not to mention trying to find a carpark in two of the most popular cities in Italy. Impossible.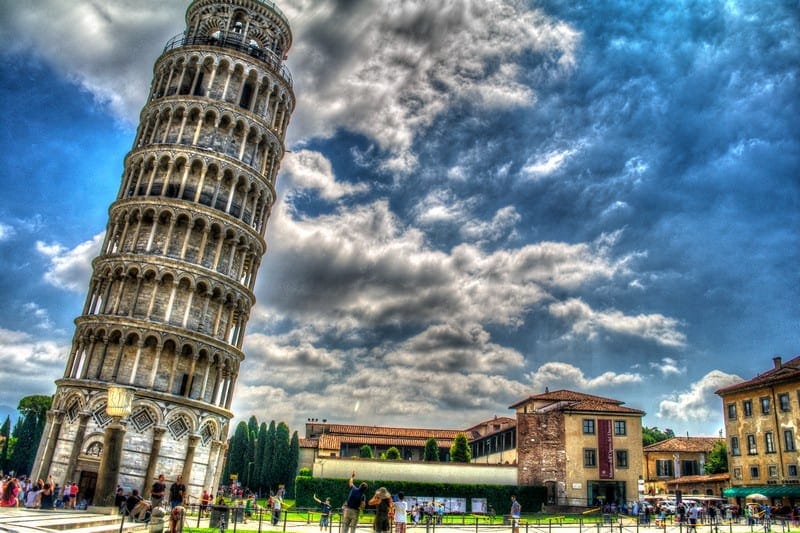 Guided Tour to Pisa from Florence
If you have been enjoying the sunset in Florence and all the city has to offer then you might want to take in a guided tour to Pisa from Florence. Not only do you get a great guide to learn all about the history of the area, you also don't have to worry about getting to Pisa from Florence.
You might want to check out this guided tour around Pisa or get a little bit more adventurous and try out a segway tour in Pisa. Perfect for the family and it will keep the kids entertained between stops.
If you have a whole day, and haven't managed to fit in a hike around Cinque Terre, then we recommend looking into the Pisa and Cinque Terre day tour. Lasting roughly 12 hours, you will travel from Florence to Cinque Terre, with a 2 hour stop in Pisa to see all the main sights.
We also reckon guides help you get the best photos, as they have seen all the poses.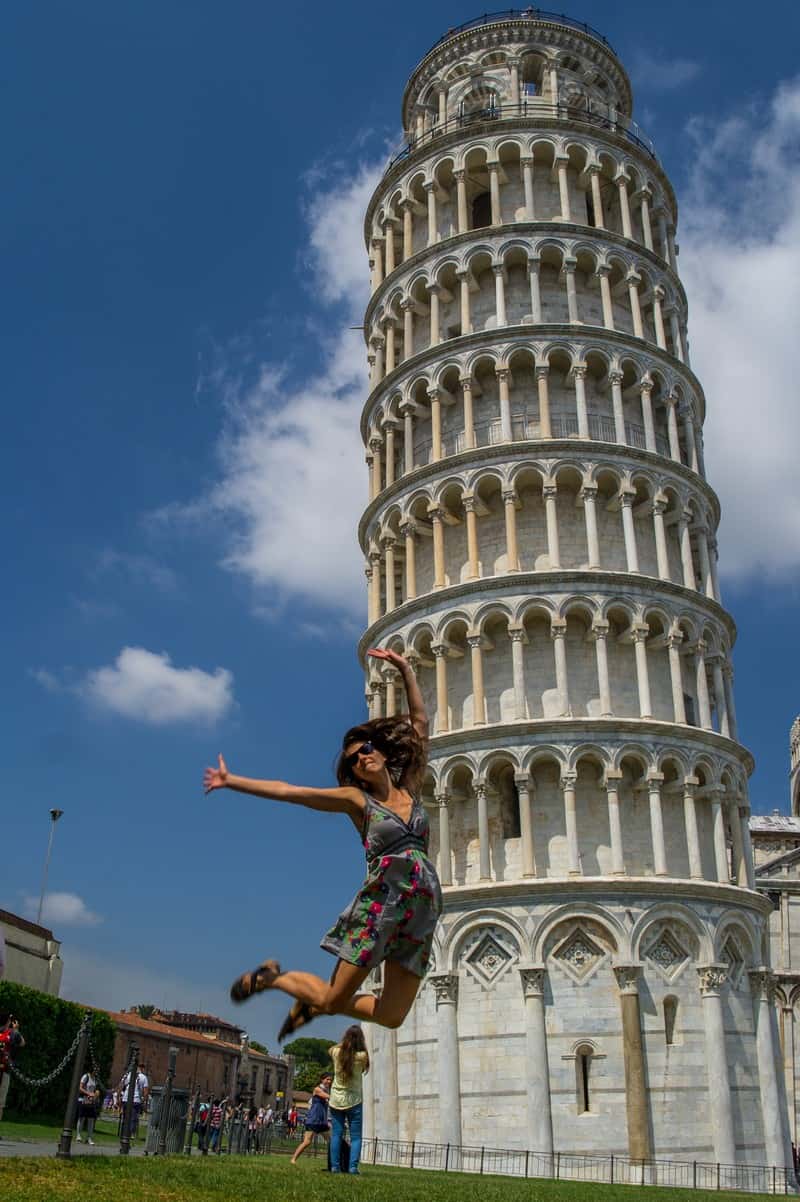 Tell us below if you have taken any funny photos in Pisa!

We have been wearing out our jandals (Kiwi for flip-flops) on our travel adventures around the world since 2009. We think our blog is thought provoking and a little witty. But we have been proven wrong before. Find out more about us here...
What Are You Looking For?