How to Go Backpacking in Japan on a Tight Budget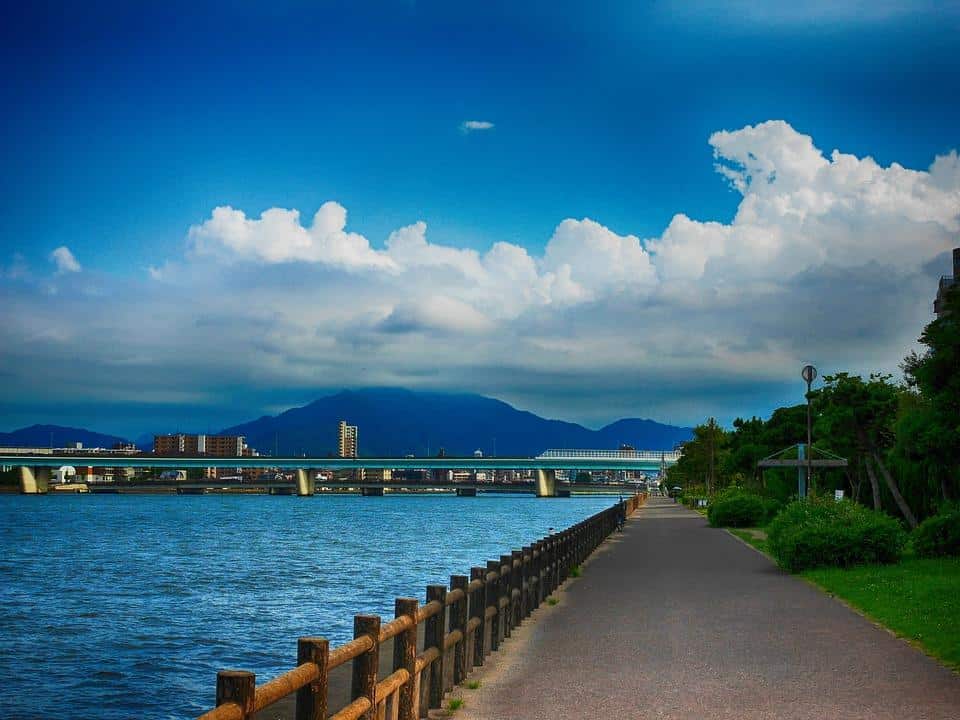 Japan is a backpacking destination high on many traveler's bucket lists. With four main islands and over 6,500 smaller islands, there is an abundance of sights and activities for the eager visitor. From the breathtaking Japanese Alps to the bustling city of Tokyo, Hiroshima with its peaceful memorial sites to Kyoto with its geisha culture and gorgeous cherry blossom blooms, Japan is a country that offers many memorable and unique experiences sure to enrich your life for years to come. While not a cheap destination to explore by any means, there are certain ways to make sure you get the most bang for your buck when visiting this amazing country.
Plan Ahead and Purchase a Rail Pass
At the first stages of planning, you should decide on which areas of Japan you hope to visit. If you're wanting to experience all the wonders of Japan, it would be wise to look into purchasing a Japan Rail Pass. A JPR allows visitors of Japan an inexpensive option for traveling throughout the country. Available in a 7-, 14-, or 21-day pass which generally range in cost from $250-$523 USD, you will need to purchase it before traveling to Japan.
Find a Hostel or Couchsurf
In most of the larger Japanese cities you will be able to find a hostel, providing you a cheaper alternative to the more expensive hotel options. Many hostels offer free wifi, a shared kitchen, or discounts to attractions in the area.
Another great option is couchsurfing. Line up a place to stay beforehand and your host may help you experience some of the culture and hidden attractions not known to most tourists.
Get a Pocket Wifi
When traveling in a foreign country, it's beneficial to have access to wifi even in the most rural of places. A Japan pocket wifi provides a fast, reliable wifi connection throughout the entire country for around $10/day. It is important to reserve one before you arrive in Japan, usually 1-2 weeks in advance. At the height of the tourist season it may be necessary to place a reservation at least a month in advance.
Explore Nature
Mount Fuji is a must-do adventure for any worthy backpacker in Japan. While not a strenuous hike, prepare yourself to make a slow climb as it is a busy tourist hotspot. This is a once-in-a-lifetime opportunity to spend a day enjoying nature's wonder at a very low cost. In the Tohoku region you can find onsen, natural hot springs to relax in, as well as preserved samurai houses to explore. There are numerous other natural wonders and geographical areas to explore, filling up your days with inexpensive, yet memorable adventures.
Wander the City
With all the brilliance and excitement of Tokyo, don't skip an opportunity to spend at least a day exploring the city. Catch a glimpse of the Harajuku girls, visit the Tsukiji fish market for an interesting experience, or just walk the streets and take it all in. This is a great time to sample Japanese cuisine as there are various options for every taste and price range.
All in All
When visiting a country as spectacular as Japan, budget planning is important. It can be extremely costly if not planned properly or months in advance. Keep these tips in mind as you plan for your adventure and remember to go off the beaten path for some cheap, yet memorable and worthy finds. Japan is a country full of possibilities and wonder, ready to be found wherever your travels may take you.
Why 2019 Is the Best Time to Visit Japan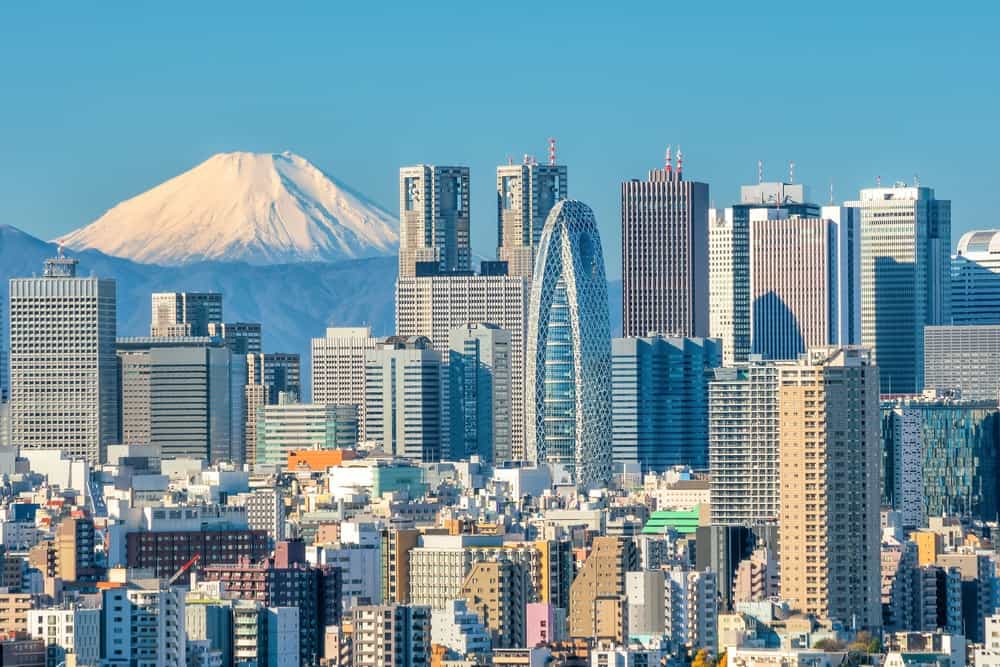 It would be easy to argue that there is no bad time to visit Japan. With a centuries-old culture, some of the most cosmopolitan cities in the world and stunning natural beauty, there is a reason that "travel to Japan" appears on so many bucket lists.
That being said, there are several reasons why 2019 is shaping up to be the best time to finally book that vacation to the Land of the Rising Sun. In fact, Japan itself is working hard to attract more tourists, with a stated goal of bringing 40 million people to visit the country by 2020. So, grab your passport and pack your bags, because now is the time to go.
1. Beat the Olympic Crowds
Tokyo won the bid for the 2020 Summer Olympic Games, meaning that hundreds of thousands of athletes and spectators will be descending upon the tiny island nation during July and August of 2020 — and beyond. Hotels are already filling up for dates around the Games, making 2019 the ideal time to travel to Japan if you want to avoid crowds. Construction of some Olympic venues is still ongoing, but the country has already invested in infrastructure, entertainment and more to attract tourists. This year will be your chance to see Japan at its finest without the huge crowds and high prices that the Olympics will undoubtedly bring.
2. New and Exciting Accommodations
When Tokyo won the Olympic bid, it did so despite a projected shortage of 41,000 hotel rooms throughout the country. As a result, since 2013, there has been significant investment in hotels and other accommodations, to the tune of approximately $4.9 billion. This investment includes constructing new hotels, as well as expanding and upgrading existing facilities. Travelers have more options than ever before when it comes to finding a place to stay, with options ranging from familiar Western-style hotels to Japanese inns and beds and breakfasts that offer a glimpse into Japanese culture along with a place to stay.
3. Improved Attractions
Japan has no shortage of attractions for tourists, but with the renewed focus on attracting visitors from outside Asia, the government has made some significant changes to major attractions to make them friendlier to visitors. For instance, in 2016, the Japanese government opened the Akasaka Palace in the heart of Tokyo to the public for the first time ever. Built as an Imperial Palace for the Crown Prince in 909, since the mid-1970s this European Baroque-style palace has been used as a guest house for visiting dignitaries. A similar palace can be found in Kyoto and was also opened to the public in 2016.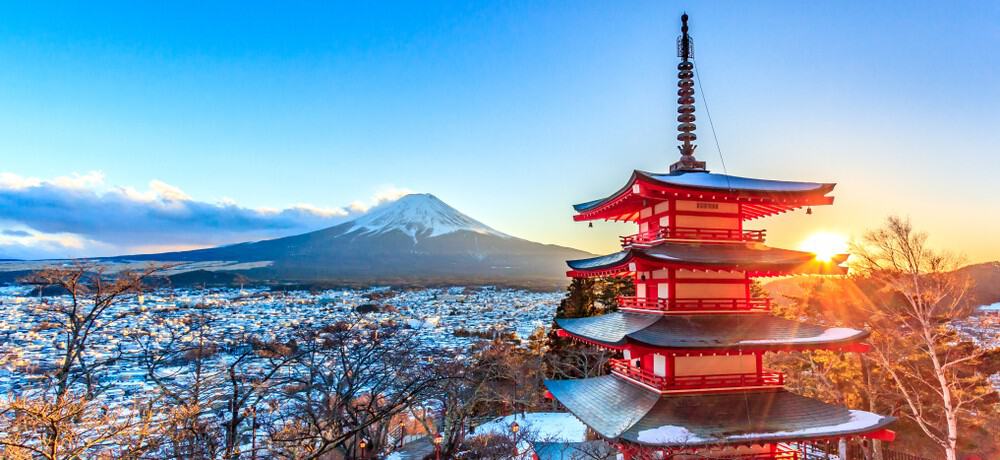 Japan's leaders have also taken steps to make the country's national parks more appealing to foreign visitors. During the multi-year initiative, the Ministry of the Environment has taken steps to more effectively market the parks to foreign visitors and made improvements within the parks themselves, such as adding new signage and information in multiple languages and making it easier to access especially scenic areas. With all of these preparations expected to be in place by the beginning of 2020, 2019 is a great time to enjoy them without major crowds.
4. Eased Travel Restrictions
Currently, travelers coming from 66 countries worldwide — including the U.S. — can enter Japan without a visa. In fact, Japan has recently eased visa restrictions for multiple Asian countries, including China, Thailand and Malaysia, as well as India, and seen a significant increase in tourism as a result. Americans wishing to visit Japan can do so with a valid passport and return ticket and stay up to 90 days. Your passport needs to be valid for the entire length of your stay in Japan, and you should expect to be photographed and fingerprinted when you enter the country. Otherwise, there aren't any visa requirements for U.S. tourists.
In 2016, Japan also changed the rules regarding tax-free shopping for tourists. Generally speaking, items purchased by tourists to take home are tax free, provided that you meet certain restrictions. Shopping tax-free also requires carrying your passport with you while you shop, but it can save you a significant amount of money. Shopkeepers are familiar with the rules and can help you.
Japan is going to great lengths to attract new visitors in the coming years. With all of these tourist-friendly changes taking place, it's easy to see why 2019 is the best time to visit Japan.
Cambodia – Land of Ancient Cultures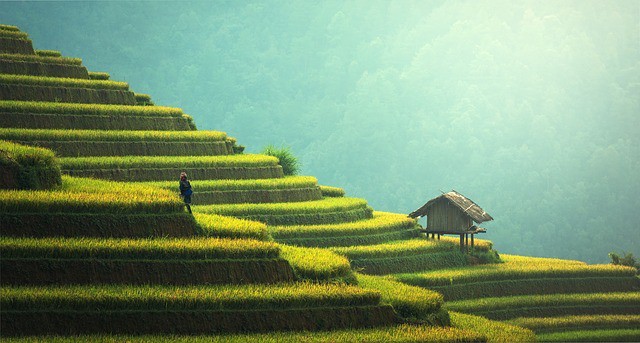 When it comes to tracking the history of ancient culture down to its very specifics, not many countries can come close to Cambodia.
With its historical significance dating back to the Funan Empire in 50 AD, Cambodia boasts a historical record of around 2000 years. That is why, it is one of the most sought after locations to be visited by those who value culture, history, and an all-around glorious land that is filled with lush-green sights to behold. Therefore, if you are a person who ticks any of these boxes, then it would be a good idea to get your Cambodia visa in advance, ahead of whenever you want to visit this magnificent country.
What makes Cambodia so special are not just the historical buildings and locations that it has been provided by the ancient empires, but also the natural biodiversity that it has been gifted by nature itself.
Due to these factors, a visit to Cambodia is easily one of the most immersive experiences that any tourist can have even without the added flashes of the neon lights of Vegas or the lucrative casinos of Macau. The simplicity of Cambodia acts as its most lucrative factor, which is arguably the most beautiful thing that you can notice about a specific region.
If you are planning a visit to Cambodia whether to learn about the culture or just to relax in its natural beauty, then knowing about which segments to look forward to might help you in creating an itinerary that would keep you organized yet open for fun over your trip.
Without further ado, here are some of the most famous aspects of a visit to Cambodia that would help you gain knowledge about the region while also creating unforgettable and fun memories for you and your loved ones.
The Historical Sites in Cambodia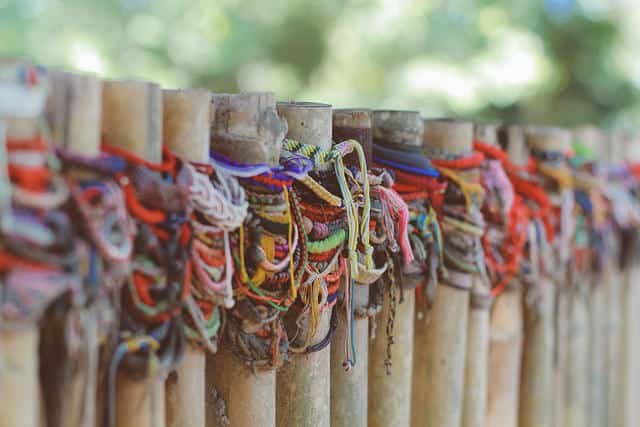 Once again, Cambodia is immensely rich in terms of history. As with other historical sites, the association of the history itself comes with a mixed feeling of joy and grief; but nonetheless, it lets you learn about human history, the consequences of the actions of past civilizations, and the comparison of decisions taken decades ago to the ones that the humans are making in this day and age.
The Khmer Rouge Killing Fields, also known as the Cambodian Killing Fields, are what denote to the last sentence the most. Originated out of mass killings of over a million people during the Khmer Rouge regime, these sites hold a historical significance of those who were not fortunate enough to survive what can only be called a genocide. The fact that these killings took place just over 4 decades ago, between 1970-1975, brings about a profound feeling in itself.
While many sites are tied with the Killing Fields era, the Choeung Ek Genocidal Center remains as one of the most famous locations of the genocide. It stands as a monument to the victims of the genocide, while the other locations such as Tuol Sleng house museums that tell the story of those who couldn't survive the brutal regime.
Apart from these two sites from recent history, the Bayon Temple remains tall as an ancient history monument, being built in the 12th or 13th century. The temple is the epitome of ancient architecture, where just one look at it is enough to transport you back to the era where this state temple with no less than 216 stone faces was built with exceptional craftsmanship.
Moving to other sites, you will also be able to visit the Angkor Wat, which stands tall as one of the largest monuments in the world when it comes to religious structures. According to the United Nations Educational, Scientific and Cultural Organization (UNESCO), Angkor has the distinction of being one of the most popular sites to be visited by tourists all over the world, which is not shocking at all once you read more about it or have the opportunity to visit its magnificent temple yourself.
About the Natural Wonders of Cambodia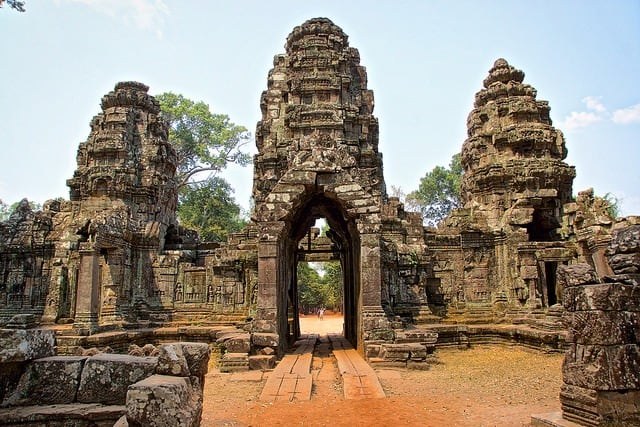 Looking past the historical sites and towards the more natural ones, the Angkor Center of Biodiversity might be one of the most fantastical displays of nature's creations in their natural habitat. The biodiversity center is a great place to learn more about the different species that roam the lands of Cambodia, and remains a must visit for those with a certain adoration for wildlife.
Speaking of which, the Tonle Sap Lake should also be on your list of locations that cannot be missed when it comes to appreciating nature and wildlife in their most magnificent forms. The biodiversity mentioned above can be easily appreciated at the lake and its adjacent area, which would let you witness different animals, birds, and fishes roaming in their natural setting and provide you with memories that you would cherish for the rest of your life.
With this, the lush green lands that you can witness throughout these locations and across many other sites within Cambodia would sing praises of the region's status as a prime tropical spot on the Earth.
To summarize, a visit from this perspective would also leave you just as fulfilled as a visit from a historical point of view.
About the Gastronomical Offers of Cambodia
Cambodia is one of the richest regions when it comes to fresh food consumption. The food that is served here is mostly made out of fresh ingredients and meat, and prepared with influences from various cuisines of cultures that have touched the region in its many years of development.
In Cambodia, you can find pho-like soups that are not really pho; you can find seafood that is prepared within minutes of being caught from the ocean; and you can enjoy pork and chicken dishes that are created with the aforementioned fusion of flavors that you can identify easily, but would not be able to taste in the delicious combination that Cambodia makes possible for you.
Visit Cambodia with a Warm Heart and You Will End Up Learning A Lot
When you visit Cambodia, you will be visiting a land that is rich in everything that money can't buy, and experiences that cannot be found anywhere else in the world.
Overall, a visit to Cambodia is a visit to a location whose associated feelings cannot be emulated elsewhere. Therefore, if you are to visit this land of wonders in the near future, then you are definitely in for a treat.
Top 7 tips for choosing the best Kerala tour packages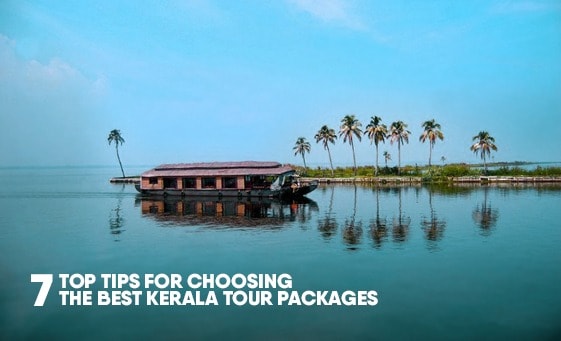 Kerala is the 13th largest state in India and one of the most applauded travel destinations in South India. Kerala is blessed with dense mountain, lush greeneries, serene backwaters, exotic flora and fauna, and many more things. That's why Kerala is known as "Gods own country" and throughout the year, people used to visit this place.
There are many tour operators who offer some lucrative and best Kerala tour packages to the customers. But you should be very careful while choosing the best package as the options are endless. Here, we are mentioning top 7 tips for choosing the best Kerala tour packages.
Go with a reputed tour operator:

If you were looking for the

best Kerala tour packages

, then you need to choose carefully your tour operators. Always go for a well-known and reputed tour operator who has an in-depth knowledge of Kerala so that they can guide you thoroughly in your Kerala tour. They must know all the famous and popular places where you should visit within your limited days. It would be a prudent decision for you if you can avoid a novice tour operator because they have lack of experiences and thus, they can't give you the best packages for your tour.

Take references from your relatives and friends:

Are you looking for the best Kerala tour packages? Then why don't you take references from your friends, relatives, or acquaintances who have visited Kerala recently (within 6 months) with a travel and tour operator. This will certainly help you how you can choose the best Kerala tour packages from a tour operator.

Price:

Price will be a prime factor when you are looking for the best Kerala tour packages. Don't consider those tour operators who quote a very low price for your tour. Because they might not give you the best quality for your tour. It doesn't mean that you should pay a humongous amount to get the best tour packages for your trip. Get the quotation from 2 to 3 tour operators and compare their rate and finally, choose the best one which will satisfy all your needs.

Take a deep look at the portfolio of your tour operator:

A reputed and experienced tour operator can only provide you with the best

Kerala honeymoon packages

for your trip. Thus, before choosing your tour package, don't forget to check the portfolio of your tour operator. Take a look at the feedback and recommendations that your tour operator got from the other clients. If your tour operator has a questionable market reputation, then don't take any package from them.

Know the local pulses well:

If your tour operator has a good knowledge of the local pulse and flavour, then they will certainly provide you with the best package. For example, auto-rickshaws are a common mode of transport in Kerala and very often tourists are exploited in terms of fare. But if your tour operator shares a good relationship with the localities, then there will be a less chance of exploitation. So, if you want the best Kerala tour packages, then choose a tour operator who has a good knowledge of Kerala local markets and people.

Finalize the number of days yourself:

Before going to a tour operator for Kerala tour packages, first, finalize the number of days that you want to spend in Kerala. Most of the tour operators have their own travel programme which may not suit your requirements. So, if you want the best

Kerala tour packages

, finalize the number of days by yourself and then ask a travel operator to make a plan within those days.

Cover the main places:

Kerala has many places to visit. It would be a difficult and hectic job to cover all the places within a limited time period. If you are looking for the best Kerala tour packages, then go for a tour operator who covers all the prime attractions like Alleppey, Kochi, Thiruvananthapuram, Munnar, Kumarakom, etc.
These are the top 7 tips for choosing the best Kerala tour packages. Now, you can contact an eminent tour operator and ask for the best Kerala tour packages.

We have been wearing out our jandals (Kiwi for flip-flops) on our travel adventures around the world since 2009. We think our blog is thought provoking and a little witty. But we have been proven wrong before. Find out more about us here...
What Are You Looking For?