5 Travel Destinations That Will Leave You in Awe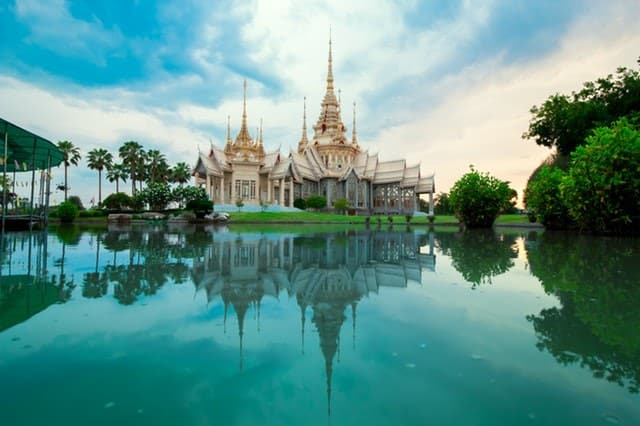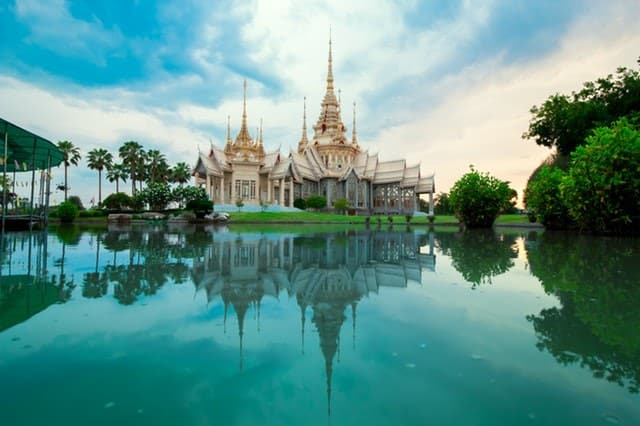 There are many destinations in the world that people escape to for their vacations, or travel to explore and create memories, some for work too.
However, some destinations stand out above the rest with their spectacular, unique sceneries. So, if you are looking for an awe-inspiring destination that enlightens your mind and inspires your soul, here are places you can start with that won't disappoint:
Thailand
Thailand is mostly popular for its amazing beaches, thus making it into an idyllic holiday destination. Thailand has 1500-mile-long coastline. The best places to visit along the long coastline would be the Phang Nga Bay and the beautiful Koh Phi Phi islands. The waters around the islands are filled with limestone karst and will give you the chance to snorkel and explore coves.
Thailand will not disappoint when it comes to adventures. From sailing along rivers, water rafting, rock climbing, paddle boarding, kayaking to ziplining, you will not go short of thrill-seeking activities.
Thailand is also rich in culture as this country has many fantastic festivals such as the popular Loi Krathong festival. The festival will give you the luxury to experience the largest water fight in the world. Oh, and the view is priceless.
Maldives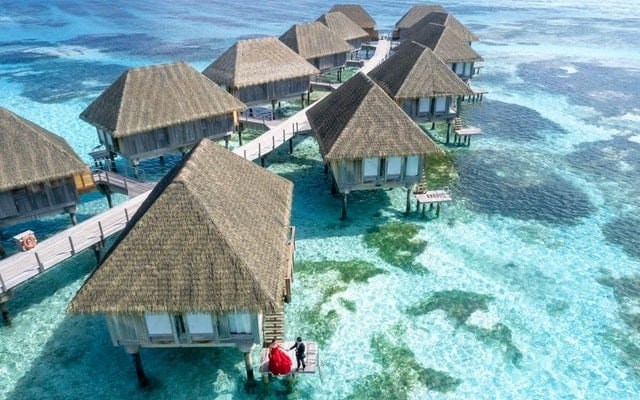 Romantic, luxurious, unforgettable – these are words that will slip off your tongue after visiting the Maldives. The Maldives offer some of the best private beach destinations in the world.
It is popular with honeymooners because of the scenic white sand beaches, lagoons, and, undoubtedly, the most romantic water villas. The structural designs are unrivaled with their uniqueness and exquisiteness.
The whale submarine gives children and adults memories that they will never forget. The submarine gives tourists a 45-minute tour of the colorful reefs and underwater marine life.
Egypt
Egypt had to be on this list. It is one of the oldest, most sought-after destinations for explorers and tourists. The country is rich in history dating back to biblical times.
The ancient temples and the pyramids are the fascinating, awe-inspiring scenes that many travelers rush to experience. However, besides these monumental attractions, the red sea, the Mediterranean Sea, the Siwa Oasis, the royal tombs of the valley of the kings and queens also offer visitors the chance to experience spectacular sceneries.
Peru
Ever fancied travelling to Peru? It is sure to leave you in awe as it is rich in both culture and ancient history; it is a great holiday choice for any explorer. The ancient sites include the city of kings, lima, which happens to be the capital city of the country and Cusco, the home of the Inca empire – a UNESCO World Heritage Site.
The topography is beautiful; Peru is home to the stunning rainbow mountain. As if the sites in Cusco are not awesome enough, the scene from this mountain is breathtaking. To top it all, the nature trail to the Incan fortress, beautified by stone terraces on the hillside and ending on Machu Pichu will create visual memories that will never fade. You will also get to experience one of the seven wonders of the world.
Venezuela
Like most countries south of the American continent, Venezuela is also rich in sandy beaches and endless national parks. But, the location that will rejuvenate your imaginations is a visit to the Angel Falls. Angel Falls is the only uninterrupted highest waterfall in the entire world and interestingly, the water rarely reaches the bottom as it evaporates midway.
Top 7 Outdoor Activities for your Trip to Alaska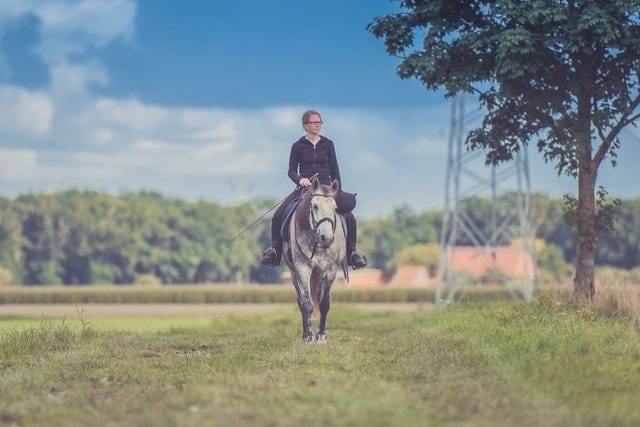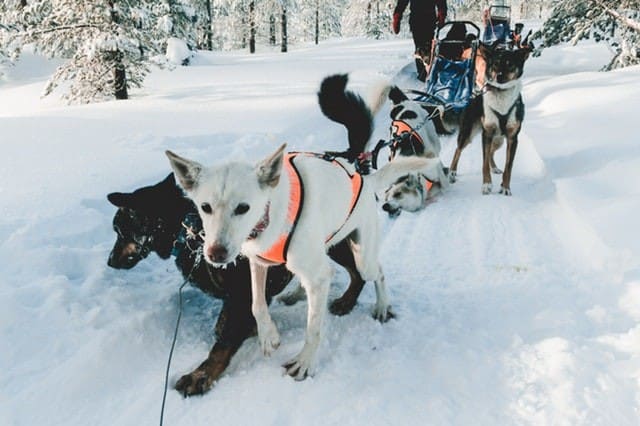 Alaska is paradise to adventurers and outdoor enthusiasts. This state offers many outdoor activities from heli skiing and horseback riding to kayaking and mountain climbing. If you have finished your first trip and still want to explore more, plan a second trip, and a third. You will never run out of activities to do or scenes to see in this state that is more than twice the size of Texas. If you need ideas on how to get your Alaskan outdoor activities checklist going continue reading this article on the top 7 outdoor activities for your trip to Alaska. It is sure to get your adrenaline pumping.
Horseback Riding
There are more than 10 miles of horseback riding trails in Anchorage alone. This activity is a great way to explore Alaska because you will have access to places vehicles can't take you. You are guaranteed to see a lot more in a single day on horseback than if you were to travel on foot and experience the wilderness from a new vantage point. While riding you will gallop across streams and through clearings while you watch all the wildlife Alaska offers. Watch mountain goat trudge through mountain terrain and salmon skip across rivers with your trusty steed.
Heli Skiing
If you are an advanced snowboarder or skier or just looking for a huge rush of adrenaline then you must check out heli skiing Alaska. It is guaranteed to be an extreme winter sports experience. You won't be jumping from a ski lift with this intense sport. Instead, you will be given a ride to the tops of the slopes by a helicopter before you are able ski the uncharted terrain. Razor-sharp ridges and plunging chutes are to be expected.
Dog Sled Rides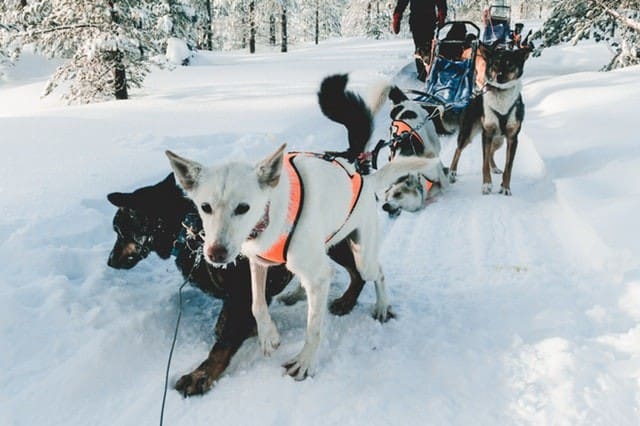 Some Alaskan cruises include dog sled rides through the snow in their itineraries. As one of the top cruise destinations for adventures, you know that this Alaskan outdoor activity will not leave you disappointed. Dog sledding may be one of the most unique ways of traveling across the fields of Alaska. This fast paced activity allows you to explore a small part of the 1,300 mile long Iditarod National Historic Trail.
Whitewater Rafting
Alaska is home to some of the best whitewater rafting sites in the country. If you do choose to participate in this activity then you should do so in Denali, home to Nenana River and Alaska's top whitewater rafting destination. The Nenana River is the best locations to much of the state's wildlife such as, moose, Dall sheep, caribou, and grizzly bears. There are rapids tours available for all skill and ability levels.
Visit a Glacier
Most United States glaciers are found in Alaska and you are able to visit them by kayak or seaplane. There is nothing more magical than seeing one of these massive ice sheets up close. Be sure to check into tours that take you over the longest glacier, the Kahiltna Glacier by sea plane.
Go Fishing
If you want the true Alaskan experience then you must go fishing. Give fly fishing a try and hand catch your own salmon. Nothing beats the taste of a fresh caught salmon. Catch an arctic grayling, a coon fish in Alaska that populates many of the waters. If you're looking for a truly authentic experience, give ice fishing a go. There are guides available to help get an ice fishing experience set up for newbies and travelers.
Visit the Totem Poles
Do you remember making totem poles out of oatmeal canisters in elementary school? Do you remember the history behind it? Ketchikan Alaska is home to over 80 Native American totem poles and they are considered to be the state's most striking pieces of art and they are an attraction that anyone visiting Alaska should not miss. Visit the totem poles and learn of the history and lore while you appreciate magnificent works of art.

Why Traveling Alone Can Be The Best Experience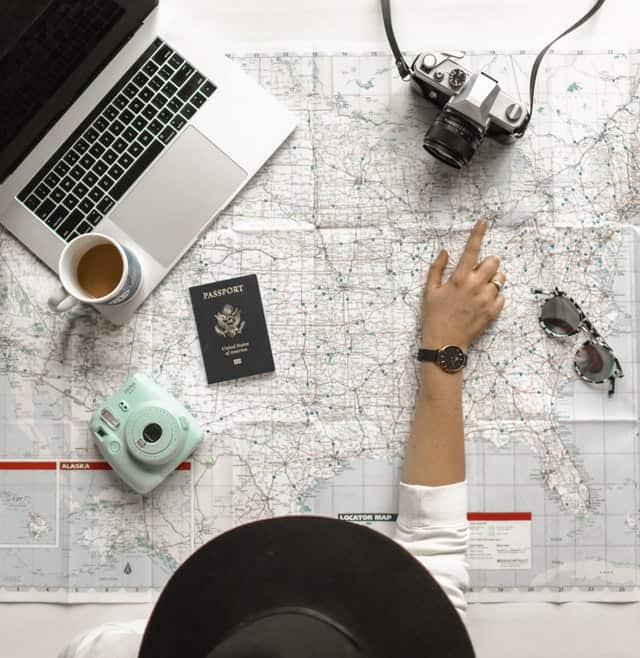 When you think of traveling, you might think of a big family vacation, a group of friends setting off to see the world, or perhaps a couple's romantic getaway. What you might not think of is traveling by yourself. However, solo traveling can be an amazing experience, and there are so many benefits that if you've been tempted to visit a far-flung destination but didn't have anyone to go with, you really should just book your tickets and head off to explore! Read on for more details, and you're sure to understand what we mean.
It's All Down To You
"The man who goes alone can start today; but he who travels with another must wait till that other is ready." – Henry David Thoreau
One of the most significant benefits of traveling alone is that every decision you make is yours entirely. You get to choose where you go, to begin with, without having to compromise because other people you are traveling with want to go somewhere else. You can pick the hotel that you like the look of best, or choose to stay in a hostel or camp out if you prefer. You can go out on day trips or spend a relaxing day by the pool playing games on Unibet. You can make your own itinerary and not have to work on someone else's time frame. If you decide you don't like a place, you can move on somewhere else without having to persuade anyone else to. It's an amazingly freeing feeling.
You Can Meet New People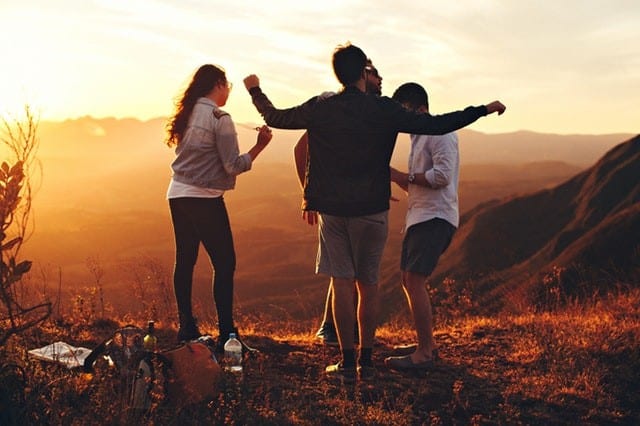 "Wherever we travel to, the wonderful people we meet become our family." –
Lailah Gifty Akita, Think Great: Be Great!
Meeting new people is one of the joys of traveling, and according to Psychology Today making friends is essential, but it can be hard to do when you're in a group or traveling as part of a couple. First, it can mean that you tend to stick with the people you already know because there is no real need to look outward to other travelers or even the locals around you.
Secondly, even if you did want to make new friends, those around you who might have struck up a conversation if you had been on your own could choose instead to stay away because they feel you are already with your friends and aren't looking to meet anyone new.
Either way, you can miss out on some fantastic, life-long friendships in this way and that can be a big regret which Pocketmindfulness.com explains is not a healthy way to live.
You Can Find Yourself
"Knowing yourself is the beginning of all wisdom." – Aristotle
It may sound strange to say that you can find yourself when you travel alone, and it might not initially be something you think you want to do. However, if you can start to understand what it is that makes you happy, what fills you with joy, what you want from life and even how you intend to get it. When you return home, you will be more powerful and better able to do whatever it is you want, without compromise, and without damaging your mental health or your personality.
Understanding more about yourself is fundamental to living the best life you can, and when you are traveling alone this is a much easier thing to do!
A Vape Guide to Travelling Across the Globe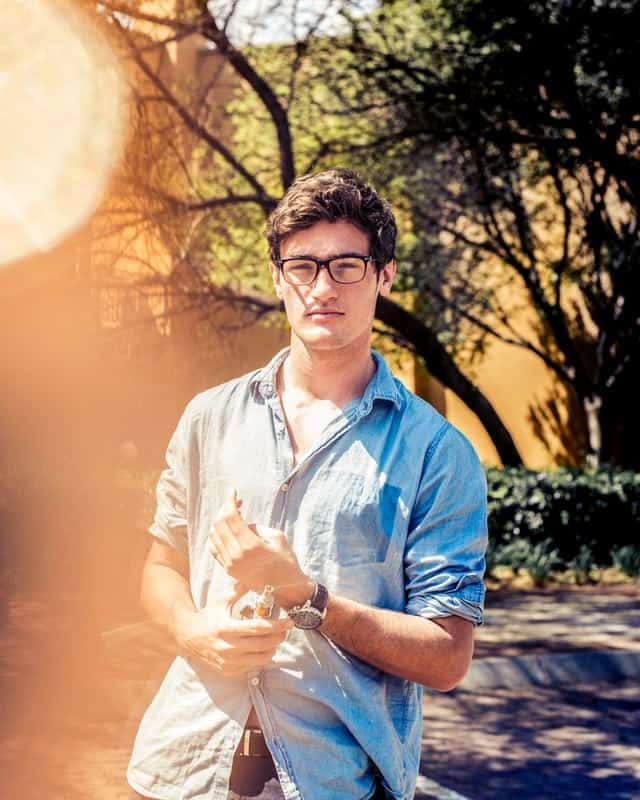 Not only is vaping becoming increasingly popular across the globe, but it's contributing to a decline in the number of active smokers. To illustrate this, the number of vapers rose from 7 million in 2011 to 35 million just five years later, while research group Euromonitor estimates that the number of adults who vape will reach 55 million by 2021.
At the same time, the number of smokers has continued to decline falling from 1.14 billion to 1.1 billion since the turn of the century. In the domestic market, there's no doubt that firms like VIP  Premium Vaping and E-Liquids have played a key in driving this trend, with a robust regulatory framework has also proved beneficial.
While vaping is legal and practiced widely in the UK, however, the same cannot be said for other jurisdictions in the world. With this in mind, here's brief guide for travelling vapers and what they can expect when visiting various locations across the globe.
Europe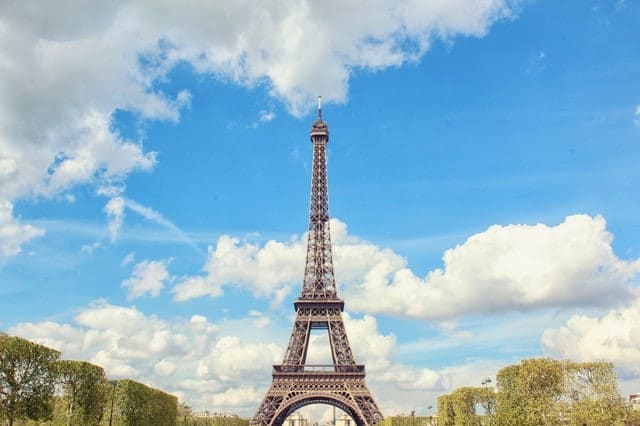 If you're travelling inside the EU, the chances are that you'll benefit from relatively vape-friendly regulations that enable you to indulge this popular pastime.
The regulatory framework in this jurisdiction is governed by the Tobacco Products Directive (TPD2), which provides clear guidelines for the quality of products. Back in November, there was a further exchange of vaping regulations within the UK, as MEPs looked to maintain a framework that drives innovation while also protecting the interests on single market customers.
Still, the attitude to vaping varies from one member state to another, and as while the EU provides a basic framework each country is free to impose its own laws.
So, you'll need to review the guidelines associated with your chosen destination when heading to the EU to ensure that you can comply fully.
Asia
As you may expect, regulators and lawmakers in Asia take an entirely different approach to vaping.
In fact, this practice is probibited in some jurisdictions, where those who are found vaping or in possession of certain materials could face considerable sanctions.
This is particularly true in Thailand, where individuals caught vaping could face a prison sentence of between five and 10 years. In Singapore, individuals found guilty of vaping could face a fine of up to $5,000, so anyone visiting here is advised to leave their vape kit at home.
The landscape in India is a little more confusing, as this nation is home to 108 million smokers and its population have fully embraced vaping in recent times. Despite this and the fact that vaping is not officially illegal in India, there have been instances of people being sentenced to prison for selling kits and cartridges to customers.
The Middle East and Other Jurisdictions Outside the EU
Elsewhere, there's a wide range of regulatory approaches that need to be considered by travelling vapers.
This is particularly true outside of the EU, while it's also important to note that many of these jurisdictions have little or no safety rules with regards to e-liquids.
This means that you should avoid buying e-liquids abroad in most instances, unless you have knowledge of the market and its safety standards.
You'll also need to pack your vape kit sensibly when travelling, as you look to remove all batteries, put your vape kit in a case and limit your e-liquid carry-on to just 100ml. The failure to do this could prove highly detrimental, with many vapers travelling to Dubai having had their kits confiscated on arrival.  

We have been wearing out our jandals (Kiwi for flip-flops) on our travel adventures around the world since 2009. We think our blog is thought provoking and a little witty. But we have been proven wrong before. Find out more about us here...
What Are You Looking For?