10 Reasons You Should Be Doing Your Yoga Teacher Training In India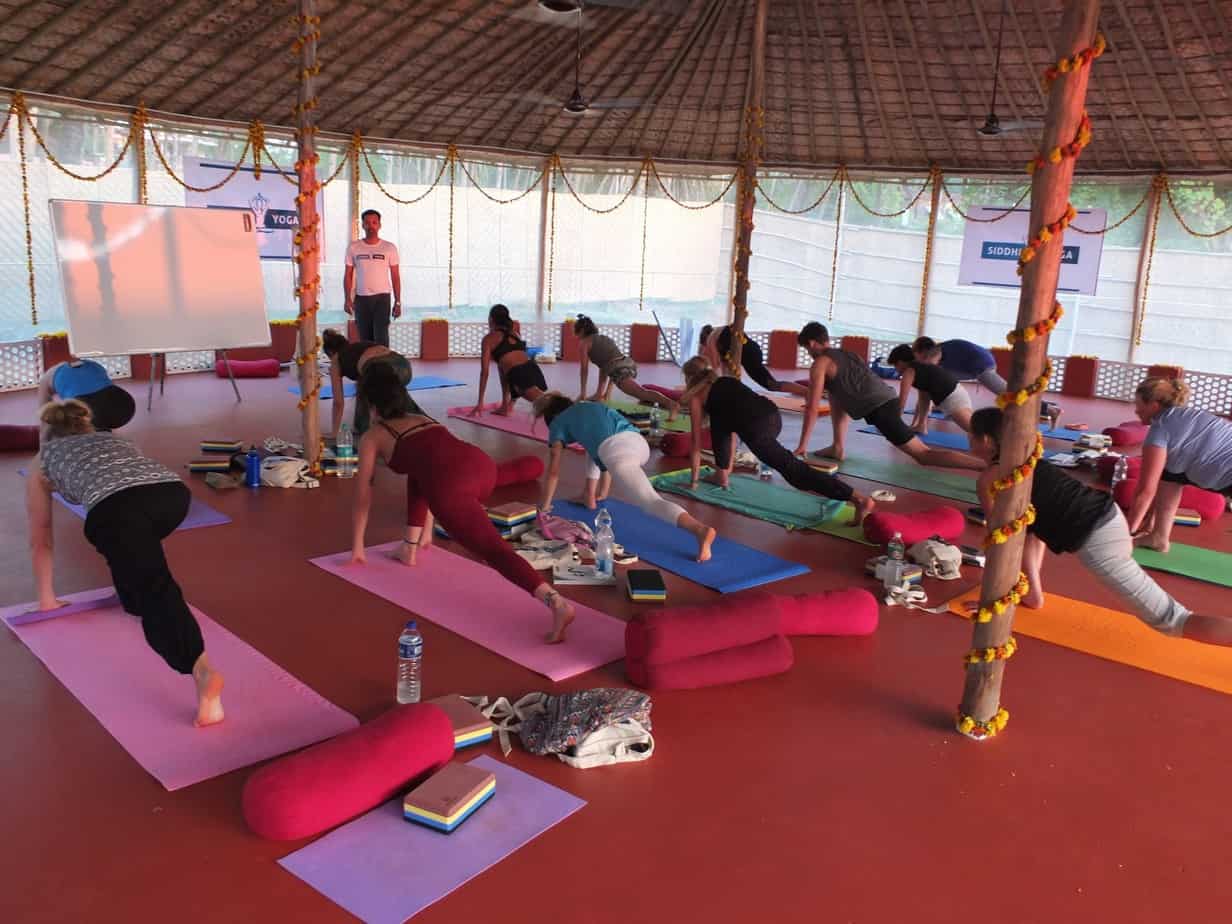 There are a lot of reasons you should choose to do your yoga teacher training in India. You will gain a lot in terms of knowledge, conscious thinking, and credentials. Yoga training in India is revered for good reason. It is the birthplace of yoga and is highly honored. They do things in the more traditional and authentic way that is often lost in translation in the West.
India is a very spiritual and sacred country with roots of yoga that have existed for thousands of years. This is the place to do yoga teacher training and you will highly benefit from the experience as a whole.
1. It's the Birthplace of Yoga
There is just something special about doing yoga teacher training in India. It is the birthplace of yoga and they very much care about retaining the value of the original philosophy of yoga. They take it very seriously here and it is a way of life. That puts you in a position of soaking up some of this passion for yoga. It could change the way you see life and change you in wonderful ways. This country was the inspiration for yoga. You'll see why when you come here.
2. A Deeper Learning Experience
Doing yoga training in India will give you that deeper learning experience you might not get in the West. The yogis that are teaching you will likely include some local Indians that have grown up under this philosophy of living. Most yoga teacher training in India are going to be about 1 month immersive. This also gets you living and breathing yoga on a daily basis. Then you really begin to understand how it feels to be a devout yogi. When you feel this, you can also transform in ways that make you a better teacher to the practice. You will learn all the things that matter such as anatomy and how to instruct but you'll get more out of the training.
3.An Inspiring Backdrop
When you do your yoga training in India, you'll be inspired by the nature that surrounds you. You may end up in the jungle, or at the base of the Himalayas, or maybe near the Ganges. All these things can be deeply inspiring for your own practice. The sounds of birds and other wildlife or the sounds of locals going about their day to day life.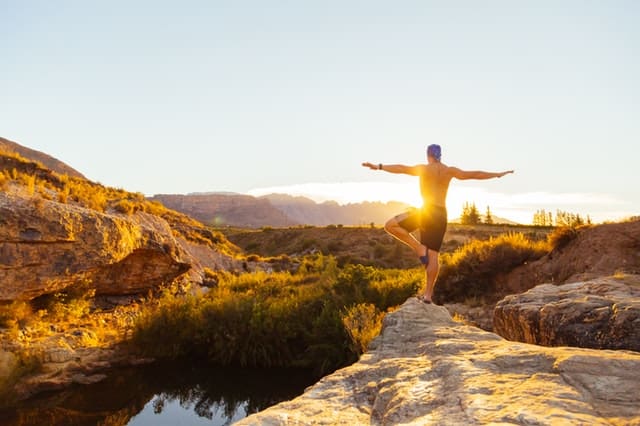 4. More Value for Your Money
The kind of training you'll get to prepare you to become a yoga teacher is high quality. It is also usually much cheaper than most places around the world. The yoga training in India are often going to include your accommodation, all your food, and the full teacher-training curriculum. You will be getting great education for a fraction of the cost, this is even when you equate your plane ticket and getting there once you're in the country.
5. You Become More Worldly
There is something that happens when you travel. India is one of the most dramatically different cultures you'll ever experience. It is beautiful, it is busy, it is dirty at times, but also blissful. The culture is old and they hold onto this so you'll get a taste of it when you're there. It is a place you come to really feel like you're out of your comfort zone. While a bit scary, it is also extremely exhilarating.
6. A Taste of the Authentic
As you immerse in yoga teacher training, you will also immerse in the culture. What you're learning, locals have known since they were little. They do things mindfully and have a sense of life to them that will be an inspiration to what you're learning. This authenticity of the real life that inspired yoga in the first place will bring you to a greater place of understanding within your own practice.
7. It's Good for Your Career
When you take your training in India, it will be recognized. For all the reasons addressed so far, getting your yoga teacher training here is going to get you far. You have established yourself as someone committed to the practice. People will know that you know the various aspects to yoga that perhaps are missed when taught in the West. If you're opening up your own studio or offering private lessons, you're more likely to get interest because you did your training in India.
8. Easy to Get Spiritual
Part of yoga is in it's spiritual teaching. There are many ways yoga can help you to feel good and allowing your soul to shine through is one of them. In India, you are going to feel that spirituality which exists in their normal life. There are so many shrines or gods and ashrams, it's hard not to feel the vibration. Your teachers are going to talk a lot about spirituality and how it applies to yoga. When you go home, you will have felt what it is to truly be yourself. This is something precious you can pass on to your students.
9. You'll Visit India in a Safe Setting
India is amazing for many reasons but it can also be quite intimidating. When you attend yoga teacher training in India, you're going to be brought to a safe community. You will spend your time immersed in your teaching. As you begin to meet people, you will have a crew to hang out with. You can leave the grounds of the resort and maybe even travel with some of the people you meet during your teacher training. This is a great way to see a country that might otherwise deter you.
10. Sightseeing While You're There
The monumental sights to be seen in India are just as exciting as embarking on a new career as a yoga teacher. In Rishikesh, you can visit the cave where yoga was created. You can spend time meditating near the beloved Ganges River. If you're going to Goa, you can take in the beach time and cultural experiences. Goa has long been a hippy haven so you can take in the peaceful beach vibes and connect with like-minded people. Dharamsala is the home of the Dalai Lama. There are important museums and monasteries here. All of these places will teach you something about the incredible country of India are an added bonus to deciding to take your yoga teacher training here.
If you decide to do you teacher training in India, get ready for an amazing and transformative experience. There are many that have traveled here to learn in the birthplace of yoga.
Dogs – The Best Travel Companion You Can Have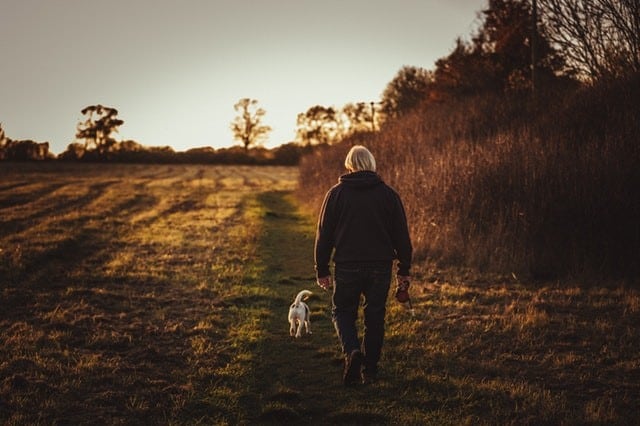 Here is a fact that most people can agree on: dogs make the best traveling companions ever. The loyal creatures get excited at the mere presence of you after you're  gone for just half an hour from their sight. Taking them with you on a trip will be a whole new adventure in their eyes. Wherever you are making a road trip or just going on a vacation, your dog will be happy to go with you.
Taking your dog on an extended vacation is never out of the question, but it's not something that you should do without taking some precautions. You can make things manageable for them by "training" them to take their time out of the house and relax in different places. Let them find home is anywhere with you. Take him to short trips first, make sure to let explore his surroundings and get familiar with them every time he goes out.  Dog training like this is extremely important for you little buddy to feel at home.
Once you are sure that your pooch can handle travel, you certainly will enjoy more of your time with him. If you are still on the fence about taking your dog for a ride, here are some solid reasons why they are the best travel companions you will ever have.
They will Make Even the Longest Trip Amusing
If you have never traveled with a dog on a car, take a moment to see a few videos on YouTube. They are some of funniest companions you can keep at your side. If you like to travel with music, they may even "sing" with you (they growl as my terrible music taste). They will get excited over anything that gets their attention, and they will remain in their side of the seat most of the time.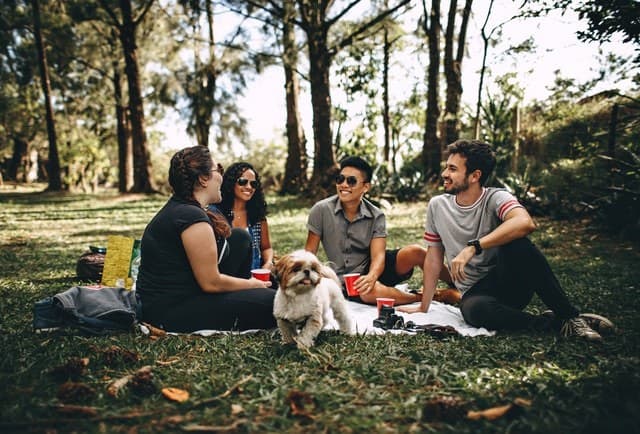 Dogs Travel Light
When you take a road trip with a partner, the hassle of baggage comes with them, namely in the form of large suitcases that take a lot of space. Dogs don't need any luggage. If they do, it's because you as their owner need to provide them with something (a little toy, a pillow, etc.) plus the only space the dog takes is the seat he rides on and that's it.
They Don't Complain
You are on the road, and you find traffic. You are likely to curse and keep going. Your dog? He won't even care. You make a stop to get some gas, or pick up a meal. The dog sits tight in the car with his little dog collar while you do your business. Starts to rain? The dog won't even flinch. Also, the dog won't bother you with the old classic "are we there yet?" a thousand times over.
Dogs Make the Trip Enjoyable
If you are going to bring your pet dog to a nature-themed trip, they will be the ones pointing out the things worth looking at for you. If you are visiting the countryside, the mountain or the beach, they are the ones that will enjoy the open space and make you realize of much you can enjoy nature yourself. They will smell the flowers, walk through narrow paths with diligence to guide you, and bathe on the shores with you. They will run around and get the most of the experience. It's very likely that you will get tired before they do.
Dogs are Very Photogenic
Your trip won't be complete without some mementos to remember the occasion. One of the best thing about dogs is that they are born models, and they always look good in pictures. Make sure to take as many as you can. We can't say for sure why this happens, but they seem to know when they are having their photo taken, and they will gladly pose for you. You probably will even get a glimpse at how your dog smiles in one of them!
Their Social Skills Are Probably Better than Yours
Ever noticed how the people in the park with dogs always get approached by other to socialize? Dogs can't talk, but they sure are some of the best icebreakers when it comes to helping you get to know new people. Their friendly nature can be beneficial on a trip, especially if you have problems to talk to other people out of the blue.
Why you Should book Zimbabwe as your Next African Safari Holiday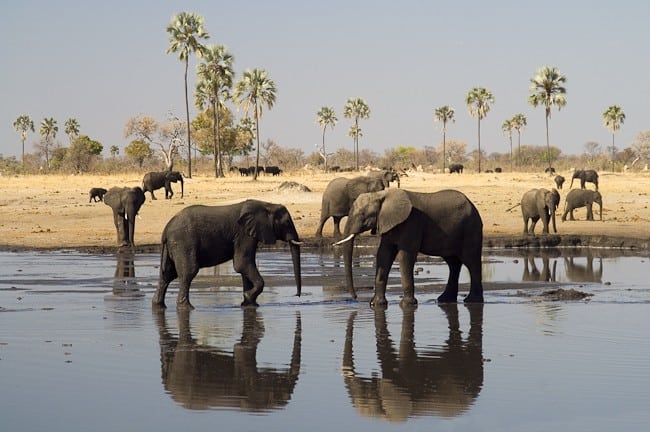 Following years of planning and a supposed £120 million loan from China, Zimbabwe finally opened its landmark Victoria Falls International Airport back in 2016.
Even more recently, it was announced that Brits would be able to board direct flights from London, creating a portal into a world of unheralded adventure and relatively unspoiled landscapes. It's also seen demand soar for africaodyssey.com African safaris, which help you to navigate some of the wildest terrains safely and securely and depending what you opt for, even in luxury.
If you've yet to discover Zimbabwe as a viable holiday and safari destination, however, you're missing out on an incredible escapade. To confirm this, here are three reasons why you should consider booking Zimbabwe for your next safari excursion.
1. See the iconic Victoria Falls
The development of the new airport tripled the capacity to around 4.5 million passengers each year, meaning that more people from across the globe could see the iconic Victoria Falls.
Offering one of the very best reasons to visit Zimbabwe, it's one of the Seven Natural Wonders of the World and serves as the greatest mass of falling water anywhere across the globe.
Towering 5,633 feet wide and a staggering 343 feet tall, it's provides a stunning backdrop to any holiday and represent a true must-see destination.
While it's possible to view this wonder from a number of neighbouring locations, Zimbabwe offers up to 16 viewpoints including a particularly unspoiled vantage point above the thunderous Devil's Cataract.
2. The Diverse Range of Available Lodges and Accommodation
Whether you want to stay in town or enjoy a more rustic travel experience on the outskirts, you'll find that Africa, and particularly Zimbabwe, has an incredible range of options on offer.
The Victoria Falls Safari Lodge is particularly beguiling, as it offers tremendous luxury and is in close proximity to the iconic water fall. It also enables you to see of the so-called 'Big five' game in their natural habitat, which is the whole point of booking on a safari in the first place!
If you're in search of a more intimate experience and wish to stay on the outskirts of town, the Zambezi Sands bush camp offers the ideal getaway. Located on a remote and unspoiled stretch of the Zambezi river, it was created by conservationist Mark Butcher and provides a unique insight into Zimbabwe's beautiful wilderness.
In addition to heading out on safari, you can also arrange a host of activities here, including fly-fishing and photographing the lunar rainbows that are cast over the falls at night.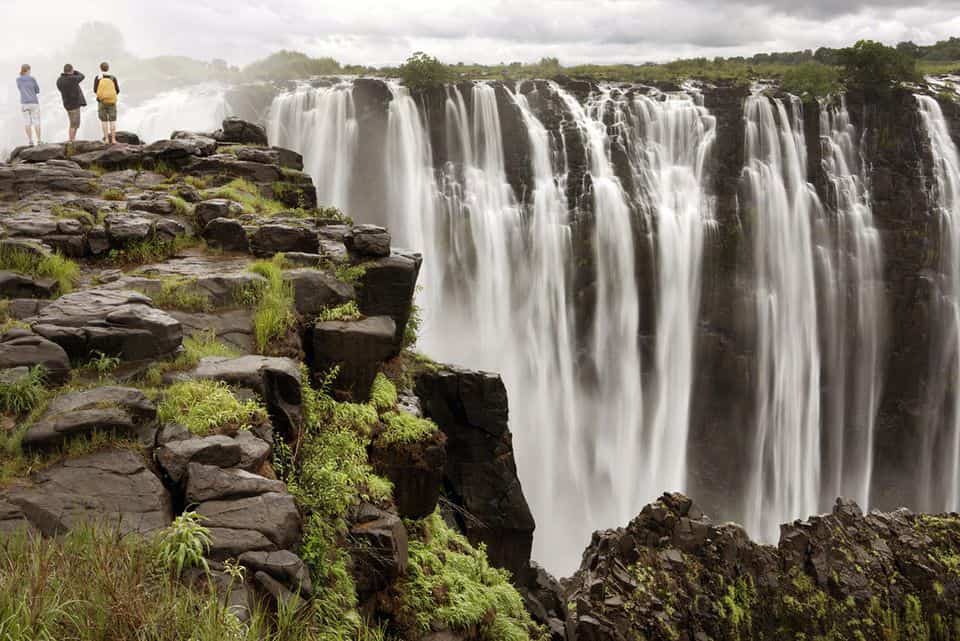 3. Enjoy Several Different Species of Wildlife at the Hwange National Park
Another iconic location in Zimbabwe is the Hwange National Park, which covers an incredible 5,625 square miles and is approximately nine times the size of Greater London.
In addition to its vast expanse, this location is also home to a wider variety of wildlife than anywhere else in the world. More specifically, there are an estimated 50,000 elephants in the region (who often roam in herds as large as 400), along with more than 100 species of mammal and 400 different types of bird.
The type of game that you see depends on the precise area that you visit, with the hilly, north-west region home to several species of wild dog. In the central area, lions are frequently spotted, including select prides that have perfected the art of elephant hunting.
Regardless, the Hwange National Park is a great location for any true wildlife lover, particularly if you want observe species' in their natural habitat.
How to Pack for A Walking Holiday in the UK
A sense of real-life adventure, the great outdoors, and the fresh air are all the things you can expect from a walking holiday. Indeed, one main reason that a walking holiday is so rewarding is that it's challenging, therefore, you get a sense of having really achieved something.
Of course, to make the challenging aspect of a walking holiday enjoyable as opposed to uncomfortable, you'll need to pack adequately.
Packing 
You're really excited about your South Downs Way walking holiday; a well-deserved break rumbling through the serene countryside, exploring the local villages, and taking in the beautiful woodlands. But, you'll first have to pack. This checklist will ensure that you've got everything you need for that perfect walking holiday.
Medical Kit
A small medical kit which can fit in your rucksack might be very useful if you or anyone you're with encounters minor health issues which can be easily addressed especially when you're far away from the nearest pharmacy. For instance, you can pack painkillers for strained muscles and headaches, wet wipes, diarrhea treatment, and plasters for blisters. If you suffer from altitude sickness, you can request your doctor to prescribe some medication.
Comfortable Boots
The foundation for a perfectly enjoyable and unforgettable walking holiday is comfortable boots. Your legs and feet take a lot of strain from walking, and getting the right boots will significantly reduce the chances of blisters and sore feet. The best walking boots have great ankle support to cope with uneven or slippery paths. Where the route is less arduous, trail shoes or lower cut boots would be a good choice, particularly if your feet get really hot during summer.
The ideal boots are lightweight, solid, waterproof, and have a breathable membrane to keep your feet comfortable and dry. Planning on buying new boots for your trip? Try on several pairs before settling on one. And then, before you go on holiday, wear them as often as you can to avoid getting blisters. Also, buy socks that are specially designed for hiking. The socks usually have extra cushioned soles to protect your feet.
Quick-Dry Shorts or Trousers
Heavy cotton and jeans trousers or shorts are okay for wearing at the hotel, but not a great choice for your day's walk. They'll fast get soggy in case it pours. You should pack at least a pair of walking shorts or trousers made from lightweight and quick-drying material. Or, instead of carrying shorts and trousers, you can find trousers that double up as shorts. Alternatively, you can use sports shorts or tracksuit bottoms which are also made from quick-drying and lightweight fabric.
Shorts or trousers with plenty of pockets are very useful for keeping your items, including phone and maps, safely.
Waterproof Jacket
Summer in the UK is characterized by occasional cooler mornings or showers. You'll need a waterproof jacket for these types of weather changes. Get a jacket that's substantial enough to keep you warm in the morning or evening yet small enough to fit in your rucksack.
Consider buying a jacket with the following: adequate pockets to put all your small items, a breathable membrane to ensure you don't sweat excessively, and zips for your under-arm ventilation.
Walking T-Shirts
Choose a variety of lightweight T-shirts, and a few vest tops. Vest-tops are great if you want to get a tan, but you should alternate them with sleeved T-shirts. This will help avoid the discomfort and irritation of sunburned shoulders. T-shirts that are made from treated merino wool or technical fabric are designed for walking, and they'll keep you cool as well as wick away excess sweat.
A Bandana or Hat
Summers can get extremely hot, and a sunhat will definitely come in handy. You don't want to risk getting unsightly sunburns or worse, sunstroke. A cotton bandana will help keep hair away from your face. It can also prevent your neck from getting sunburns and be used to wipe off sweat as well.
A Fleece
Pack a fleece in case you encounter chilly moments in the evening or even in the early morning. Your T-shirt, when layered with a mid-weight fleece, should give you adequate warmth. If you can get a waterproof fleece, the better.
Day Sack
Since most walking holidays entail walks from your hotel, you'll only need a sizeable rucksack to carry what you need for the day. A sack of about 20 to 30 liters with mesh pockets for holding your water bottles, lots of zipped compartments, and loops should be ideal.
It's also advisable to carry a few plastic bags to store items such as your phone, clothes, maps, and anything else that can get wet in case of a sudden downpour.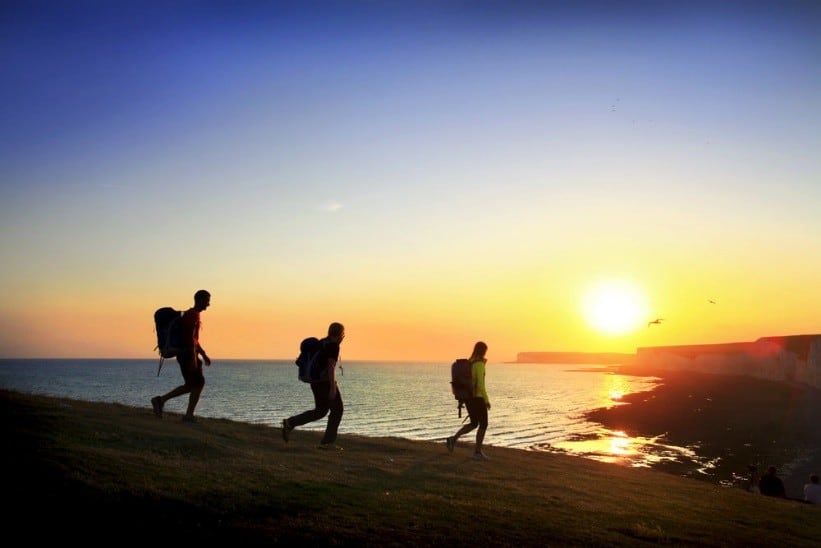 Walking Pole
For gentle and flat walking routes, you'll not need a walking pole. However, for arduous routes or paths that have steep climbs, you might require a walking pole. If you're walking on a mountainous terrain, a walking pole will help ease the strain off your legs and knees. The walking pole will give you some much-needed support on steep, slippery, and uneven paths.
Foldable or telescopic poles are recommended since they are easy to pack and carry in your rucksack.
A Reusable Water Bottle
The most important part of your walk is to always stay hydrated. When you're taking a walk in the rural areas, you'll need plenty of fresh water supply. To avoid wastage as well as conserve the environment, get a refillable bottle to carry your water.
Underwear
Supportive and comfortable underwear is definitely a must for walking. Pack only a few lightweight and wicking underwear including sports bras. You can wash them as you travel.
Evening Wear
At the end of a long and adventurous day of walking, and after a shower, you'll want to put on an outfit that's suitable for relaxing or dining out. Lightweight clothes, shoes, flip-flops, or trainers will fit the bill perfectly for your post-hiking wear.
Toiletries
Pack all the necessary toiletries and keep in mind how long they'll last. Some hotels provide small containers of shampoo, soap, and lotion. However, it's best to bring your own, as well.
Extra Essentials
Remember to carry sun cream or sunscreen, sunglasses, camera phone or camera, insect repellent, universal plug, washing detergent, antiseptic gel, and camera and phone charger.
Food
Many lodges or B&Bs will pack a small lunch for you. You can also stock up on heavy snacks such as trail mix, protein bars, cheese, bread, or crackers. You'll need plenty of protein on your walk. And don't forget to carry candy. You'll relish a sweet treat while you're burning those calories.
Ultimately, the right equipment and packing right will make your walk trouble free, relaxed, and more enjoyable.

We have been wearing out our jandals (Kiwi for flip-flops) on our travel adventures around the world since 2009. We think our blog is thought provoking and a little witty. But we have been proven wrong before. Find out more about us here...
What Are You Looking For?