East, South, West, North – 18,068km through Canada and USA (Week 3)
The following post relates to Week 3 of mine and Adela's road trip from Jasper in the Rocky Mountains across Canada into America and back to Vancouver covering a total of 18,068 km in just 7 weeks.
Day 15 – 18/09/2010 – To the sea to the sea!  I have been having some serious withdrawals since we last saw the ocean as we flew over it on our way to Canada from New Zealand over 10 months ago.  I have never lived so far from the ocean considering that you can only get a maximum of 150 km from the ocean anywhere in New Zealand.  It was great being back near it again.  However, to get there we first had to spend the day driving across the width of New Brunswick to Nova Scotia.  We left Riviere-du-Loup Walmart (they are all the same even if they are in a cool little town) and unfortunately that was it.  We did come across a pretty cool sign as we entered Nova Scotia though and had to take a picture just for my lighthouse fanatic Mum.
Spending = $30 (food), $62 (petrol), $8 (Walmart supplies) = $100 total.
Day 16 – 19/09/2010 – Another town, another Walmart sleepover.  Adela is starting to get pretty sick of not having showers every day.  Had our brekky at Port Hood Beach and took some great coastal photos along the way after Inverness to Joe's Scarecrow Theatre.  What the hell.  This guy has basically dressed up over 100 scarecrows in various outfits and poses.  Extremely creepy if you drove past at night time but quite funny to break up the drive during the day.
We drove into the Cape Breton Highlands Park where we had planned to do a wee 9 km hike along the ridge-line with views out to the ocean.  We had our fingers crossed that we would see some wildlife, although preferably it wouldn't be bears as we had enough of being petrified in Jasper.  Adela was stoked when she spotted a rat, then it got better with a snake and finally with the last km to go we saw what I had been dreaming of.  
View out to the Atlantic Ocean
MOOSE.  And not just one but two!  A male, who had a massive rack of antlers and a smaller, but still humongous female.  They were about 20m away off the small path we were on.  The male was too busy trying to get the females attention to be bothered by us while the female just wanted to be left alone and have lunch.  Kind of typical behaviour I think…
I could have spent hours watching them but Adela was getting a tad nervous that the male would lose interest and pick on us so we ploughed on.  As we drove along the Cabot Trail a massive black bear ran across the road about 100 metres in front of us.  Luckily we didn't clip it.  Found a camp ground at South Harbour and biked down to a deserted beach a couple of KM's away with heaps of broken lobster pots and plenty of mosquito's to keep us busy.  Spotted an eagle this time so pretty stoked about finishing the day with such an abundance of wildlife.
Exhausted after so much exercise we had a quiet dinner of fish & chips in what appeared to be someone's lounge but was in fact Angie's Diner.  Over battered but never mind.
Spending = $52 (petrol), $25 (camping), $40 (dinner) = $117 total.
DAY 17 – 20/09/2010 – A super stormy day today with strong winds and some rain.  Was cool driving along the coastline though up to Bay St Lawrence, a cute fishing town with heavy seas.  We had planned on camping up at the northern most point at Meat Cove camp ground and were glad that we had decided not to once we got there.  The sites were overlooking the ocean right above the cliffs and the wind was howling in.  Pretty sure we would've been blown away overnight.
The local bridge had just been semi-repaired after previous storms had knocked it out a week ago.  A bit hair raising as we drove across but it held.  Since it was the first day of the Moose hunting season and we were located on the edge of the national park we also decided not to go for a walk up into the bush as planned.  The hunters were hooning around on their quad bikes up into the forest.  Spotted a lighthouse in Neil's harbour so had to get the obligatory photos for Mum again.  I must say I am starting to become a fan myself and could imagine walking up the creaking stairs to light the lamp each night to guide the ships in to the harbour safely.  Pity its all automated now!
Found a short walk at Ingonish Peninsular and trekked out for an hour on there.  We were playing the fun silence game (see week 2) again for this part but cheered up when we spotted the seals playing in the stormy surf at the end of the peninsular.  


Onwards to Louisbourg, which used to be one of the main ports in North America and home of the first lighthouse in Canada.  Bonus!  The National Louisbourg Fortress is also located on the point which we decided to head to tomorrow with our Parks Canada passes we had given to us by Adela's parents back in Jasper.  That evening we were invited by the locals to a local fiddler…  Not quite sure what to expect we headed to the town hall and were pleasantly surprised and was luckily not at all what we had in mind.  We forgot her name but the woman was the stand-out as she rocked all the oldies, and us, playing traditional Celtic music.  Two other guys were on the guitar and piano as well and they had little backup tap dancers and the works.  Was pretty cool experience and one of the highlights of the entire trip.  And to make it even better they had cookies and a tea break at half-time.  Although I couldn't participate in that as I was breaking into our car to get the locked keys out of it with a coat hanger in the pouring rain.  Managed to get them out and catch the second half of the show.  All in all a great evening.
KM travelled = 271 km.
Spending = $12 (food), $26 (camping), $33 (fiddling show) = $71 total.


Day 18 – 21/09/2010 – We were woken early in the morning with severe gusts of 80 km/hr and were thankful we weren't in a tent.  Headed out to the 1700's styled Louisbourg Fortress and National Historic Site which is the largest rebuilt fortress in North America.  So far they have only built 1/5th of it as well.  What is awesome about the site is that all the employees are dressed in period costumes and act the part of their ancestors.  You can imagine how hard it would have been in those days and Adela especially liked learning about the soldiers lives, especially the hierarchy systems they had in place between Officers and general footmen.  They can't have been all that crash-hot though at being soldiers as they lost the fortress twice to the British invaders who gave it back to the French after the first time.


They had freshly baked bread for $2 a loaf so we mowed into that for lunch along with a big bowl of chilli in one of the local themed taverns as it was still howling outside.  We couldn't afford the ritzy tavern where the Officer's were hanging out.
Huge surf was coming in through the harbour entrance by this stage so we had to drive to the site of the first lighthouse to check it out.  Spectacular surf and spray coming up over the rocks and it made me really miss being back at the Mount surfing in New Zealand.  Would loved to spend more time in the old fishing village but as per usual we felt pressed for time and had so much more to see along the East Coast of Nova Scotia.
KM travelled = 293 km.
Spending = $13 (lunch), $67 (petrol), $21 (supplies) = $101 total.


Day 19 – 22/09/2010 – We had been planning on going for a surf or a sea kayak along the East Coast but it was still way too windy.  However it was not too cold to stop at Taylor Head Provincial Park and have my first ever swim in the North Atlantic Ocean.  Holy testicles it was freezing!  Excuse the language but it really was.  Jumped on the bikes to warm up but most of the trails were poorly maintained so unfortunately we didn't get too far.  

Taylor Head Provincial Park.  Beautiful white sandy beaches.
Checked out the surf conditions at Lawrencetown beach which is widely known as one of the best surfing spots in North America.  Even though it was freezing and super windy I again wished I had my surfboard with me.  Its another regret, just like in Montreal, that I missed out on.  
Peggy's Cove Lighthouse – most photographed in the world – I wonder why…


We camped at Glen Margaret just along from the most photographed lighthouse in the world at Peggy's Cove.  Not sure how we had come to be following the lighthouse trail but we managed to see an absolutely stunning sunset at Peggy's Cove all topped off with scrumptious clam chowder for dinner.  No surprises that my favourite of the day was swimming in the ocean while Adela's was dinner.
KM Travelled = 544 km.
Spending = $23 (petrol), $20 (camp ground), ($30 dinner) = $73 total.


Day 20 – 23/09/2010 – We started the morning back down at Peggy's Cove (not actually sure how it got its name) as it was a beautiful blue sky morning and we wanted to get some more pictures of the lighthouse and fishing village.  Very quaint.  


Halifax was only a short drive down the coast and we felt like we needed to see some civilisation and Adela was hanging out for a Latte.  I stumbled across a secondhand book store and picked up a few more to read.  The only pain with the car was that we had to park under street lights most nights if we wanted read as it was dark by 8pm and we only had a small wind-up torch that would last 2 minutes before dimming slowly and needing rewinding again.   A bit of pain when you are in the middle of an epic book or a juicy tale.  We jumped on the trusty bikes down to the historic district and on to St Marys Cathedral Basilica.  Still not as good as the Basilica in Montreal and I don't think we will see a better one until we are travelling in Europe.  
Visited Pier 21 which is where all the immigrants first arrived in Canada.  Although most of the waterfronts in North America are way nicer than any in New Zealand, including Wellington waterfront which I love to bits, all the water is pretty scummy so it detracts from the niceness.  Definitely a shame.  Last stop in Halifax was the maritime museum with a really moving exhibit on the Titanic as Halifax was one of the closest ports to the Titanic at the time the distress call was made so a lot of history involved there.  Also some amazing wooden boats and a bit on the Halifax bomb disaster.  We sure love to learn.  
KM Travelled 178 km. 
Spending = $68 (petrol), $9 (parking and showers), $8 (books), $18 (museum) = $103 total.


Day 21 – 24/09/2010 – One of the amazing features, and I really do mean amazing, are the tides in the Bay of Fundy between Nova Scotia and Newbrunswick.  The tides reach insane levels of variation with an extreme range of 16.3m!  The boats will often be left high and dry on the shoreline when the tide goes out and as you can see, the docks are on massive stilts.  
This was about half tide and the wharf deck is already higher than the boats
So we spent most of the day in Truro as we waited to watch the tidal bore come roaring up the channel.  It basically results from the Bay of Fundy narrowing and the tides just being pushed higher and higher.  When its big enough you can actually surf it and I had been looking forward to seeing this the whole trip across Canada.  Unfortunately it was only 30 cm high this time but so powerful and you wouldn't be able to standup against it.
The tidal bore definitely looked more dramatic in person


Drove on to Cape Chignecto but again couldn't again kayak due to the poor and misty weather so settled on another lighthouse journey at Cape D'Or.  Spotted a small black bear up on the rocks but decided not to get any closer after living near them in Jasper all year.  Tonight ended up being our last night in Canada until we returned to Vancouver in a few weeks' time on the opposite side of the country. We are really looking forward to getting into America and checking out New York for 5 days. 
KM Travelled = 197 km.
Spending = $33 (food), $30 (camp ground) = $63 total.


Week 3 KM Travelled = 2,679 km total.
Week 3 Spending = $628.00 total.
The Best Safari Holiday In The World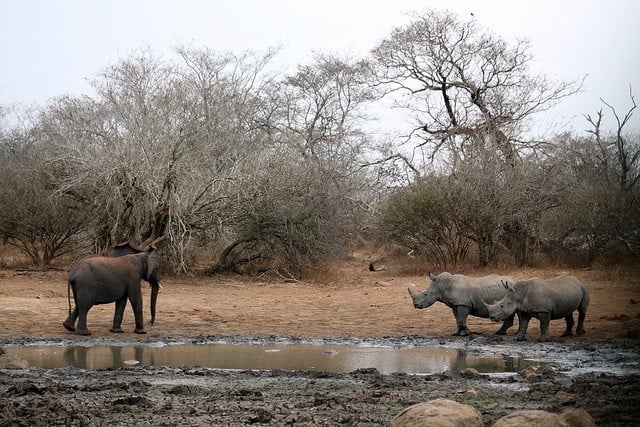 Every continent has its little treasures. North America is big and beautiful and is the entertainment capital of the world. South America is exotic and offers treasures such as the Amazon rainforest. Europe is known for its culture, architecture and art. Asia is known for its interesting hardworking people who live very differently to the west. Australasia (Australia and New Zealand) is known for its sunny beaches and very friendly people. Antarctica, of course, is very cold and then there is Africa – lush, expansive, green Africa.
The movie 'The Lion King' is not far from the truth with regards to how the animals live amongst each other in Africa. Obviously they don't roam the streets, as some people actually think, but are kept in the safaris where game rangers protect them.
In Africa, particularly South Africa, there are many safari experiences. The biggest one being 'The Kruger National Park'. The Kruger National Park is a staple of the South African experience. Millions of people flock there from all over the world each year to experience it. There really is no other experience quite like it. It is all about nature and the wild. Just remember when traveling to these far away places to keep your health in check. This Research Verified review will tell you more.
What Makes The Kruger National Park So Special
The Kruger National Park was established long ago as far back as May 31, 1926. It was named after the president at the time, Paul Kruger. The unique part of the safari are the animals you will find there. Animals such as rhinos, leopards, buffalos, lions and elephants (known as the big 5) as well as African wild cats, caracals, cheetahs and servals. You will find tall giraffes, hippos, jackals, kudu, an array of gorgeous, colorful birds, warthogs, monkeys, baboons and more. This is the biggest reason so many people come from all over the world – to experience something different and dazzling under the African sky. This is Africa's offerings at its best. Just to be there and explore its pure nature. It is one of the largest parks on the surface of the Earth extending to 19,485 square kilometres. It's basically the same size as Israel (Israel covering 20,770 square kilometres). It's massive with so many things to do and it offers both day and night game drives.
Travel Packages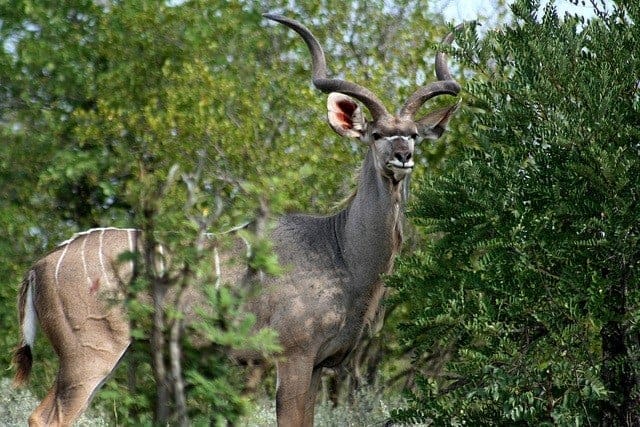 Back in 1926, the first tourist cars entered the Park. Back then there was no accommodation provided for them. Nowadays there are gorgeous travel packages on offer. There are a lot of 3 day options that go for great prices including luxury options. There are lodge, camping and gorgeous luxury safaris. Although, if you are traveling from overseas you will want a longer experience. There are combination tours that combine the Kruger National Park itself with trips through the Garden Route and Cape Town as well as Victoria Falls, Swaziland and Kwazulu Natal.
Kruger National Park Offerings
There are gorgeous culinary delights at the safari and there are huge buffet breakfasts on offer made superbly under the watchful hands and eyes of expert chefs. There are actually 17 different restaurants within the Kruger National Park that offer breakfast. You can also enjoy a bush "braai" at the Kruger Park which is the South African term for 'barbeque'. You cannot visit South Africa or the Kruger National Park and not have a braai – it's part of the complete experience. It often includes different meat such as 'boerewors' which are very thick, juicy and tasty meat filled sausages, lamb chops, beef steaks and chicken as well as chicken kebabs. It will always come with beautiful salads and fresh bread (often buttered garlic bread with herbs) and buns for the boerewors in which ketchup and mustard are often combined. Beer and wine are also really big in South Africa and there will be a big variety.
There are also swimming pools at the park which are great during the hot summers – December to February period. There are beautiful spa resorts within the Kruger National Park that offer gorgeous packages as well as ziplining nearby.
You can travel to this magical place alone but it is best spent with family or friends. The Kruger National Park offers ample adventures. There is no other place like it on Earth and the memories of it will stay with you forever!
Top 5 Cruise Ideas for Winter Holidays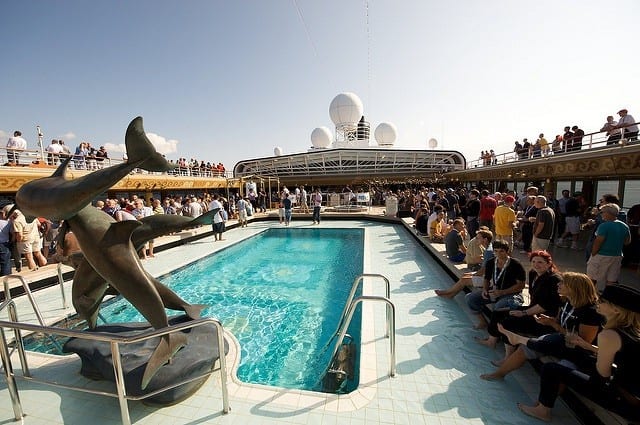 Mention a cruise to most people and they will think about sun and islands.  But there are lots of different places to go on a cruise that is fun, interesting and can also be done in winter.  So, whether you want some winter sunshine or enjoy the splendor of the snow, here are five ideas for a winter holidays cruise.
Alaska cruises
Alaska has some amazing scenery and plenty of great places to visit that means you should definitely try an Alaskan cruise for a winter holiday.  Many of them combine the best of Alaska with neighboring areas of Canada – an example includes seven nights around Alaska and a two day trip to the Rocky Mountains on the Rocky Mountaineer Train.
Other combinations include taking in the sights of Alaska and visiting one of the big Canadian cities such as Vancouver.  This lets you see the beauty and splendor of Alaska including areas such as Glacier Bay National Park as well as spend some time in the city.
Norway cruises
Like Alaska, Norway is a classic place to visit if you love a snowy, cold winter and all the sights that it brings.  Norway cruises are a chance to see amazing spectacles such as the Northern Lights and the Gulf Stream means that the coast of the country is ice-free all year round so the weather doesn't stop the fun.  These cruises are also a chance to take in some top winter activities such as snowmobile safaris and even dog sledding as well as classic winter sports such as skiing and snowboarding.
Polar cruises
A Polar cruise is a unique experience, especially for wildlife fans.  It is a chance to see amazing creatures such as whales, polar bears and penguins in their natural habits and also to visit remote Inuit communities in Greenland.  These pristine areas are the last untouched wildernesses on the planet and offer the chance to see locations that are historic for polar expeditions of the past.  You can even try some activities such as kayaking and mountaineering with the ship acting as a base camp.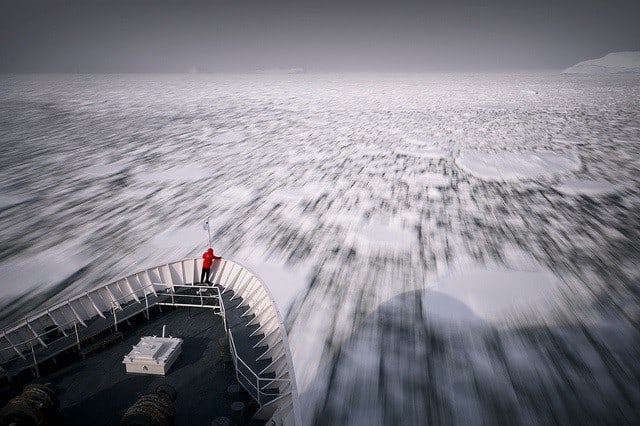 Indian Ocean cruises
Not all winter cruises need to be cold ones – there are plenty of warmer Southern Hemisphere locations to visit as well.  One example is a cruise around parts of the Indian Ocean.  There are a number of notable islands around the ocean that make for a great place to stop on a cruise and enjoy some winter sun.  Examples include visiting the Seychelles, Zanzibar, the Comoros Islands, Reunion Island and even the islands of Tanzania.
Caribbean Cruise
The Caribbean Cruise is one that can be enjoyed at any time of the year.  While the temperatures may be a little cooler during winter, it is still pleasant with plenty of sun.  Pick islands that offer the activities you love most – diving, surfing, horse riding or just relaxing on the beach.  Each island has its own personality and offers something different for visitors to ensure you can have the perfect winter cruise every time.
3 Adventurous Things to Do in Canada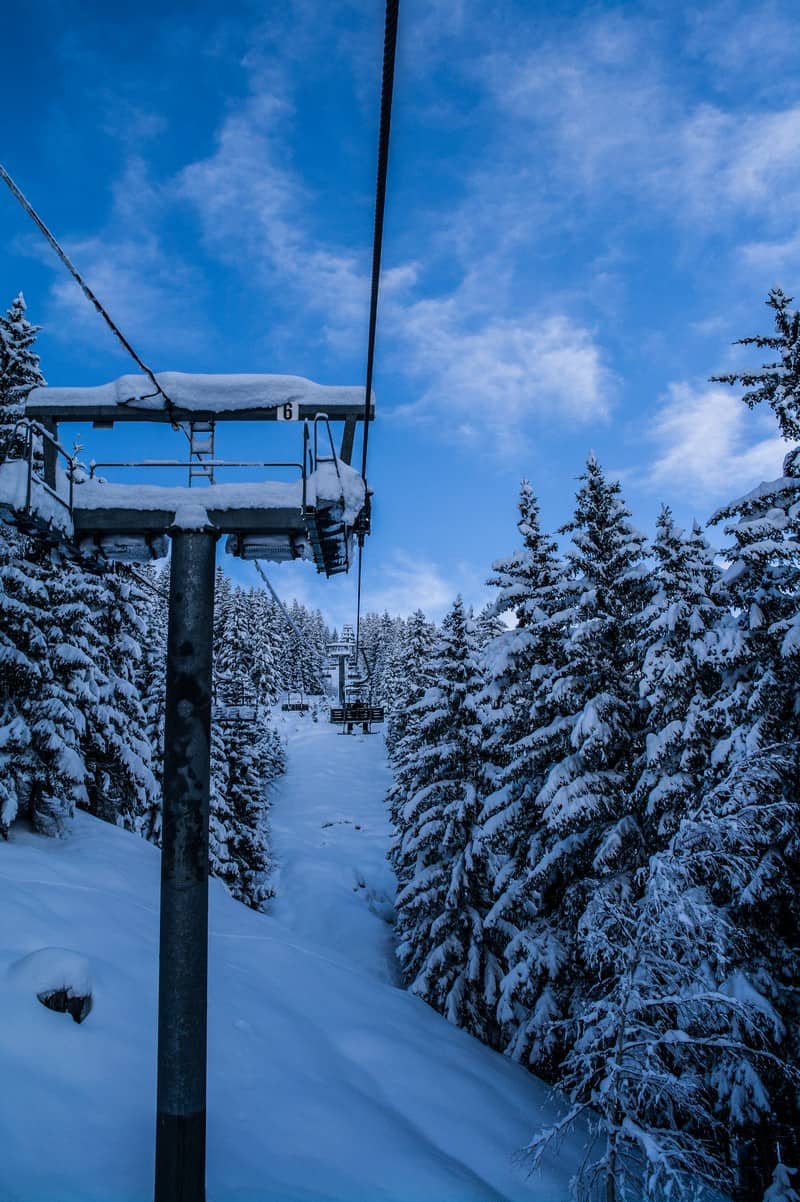 Canada is an overwhelmingly large country that sits comfortably above the U.S. If you are preparing to travel to Canada it's even more important to do your research about each province and what there is to do. Adrenaline junkies would feel upset to visit Ontario rather than British Columbia and a digital nomad might feel more at home in cities like Toronto and Vancouver. The summers are generally warm but watch out for the winter in many parts of Canada which go well below zero making you desperately not want to venture outside without a good reason. That's why this article is for you as a few select activities are highlighted.
Skiing or Snowboarding
Canada has some of the best mountains for skiing in the world that rival the alps and then some. While not for everyone, the true adventurer can take advantage of heli skiing opportunities throughout the country. This off-trail downhill skiing is only accessible by a helicopter thanks to a man named Hans Gmoser who first came up with the idea. One of the top places to try this sport is British Columbia's famous mountains in Banff or on the other side of the country in Mont-Tremblant. The views from above are stunning and one of many reasons why travelers trek here from all over the world.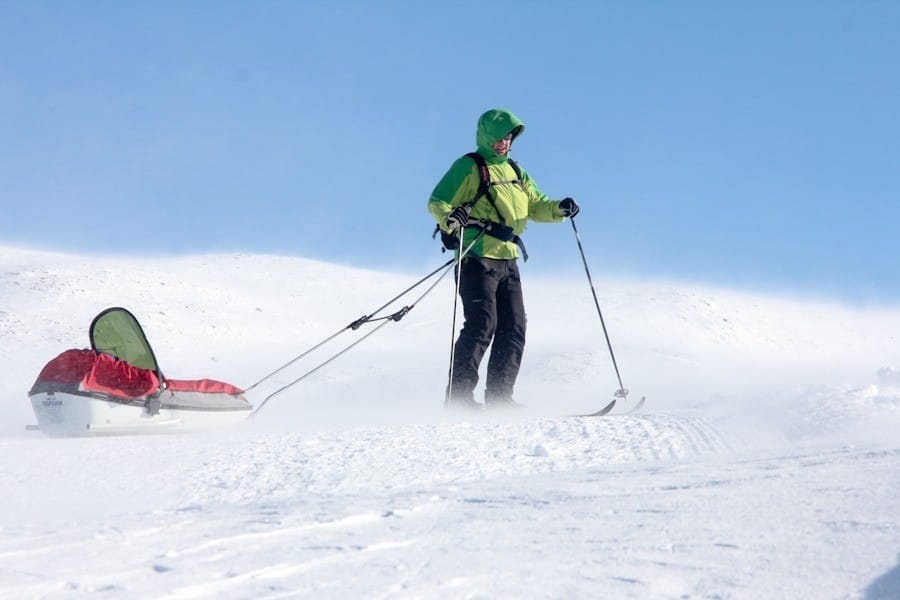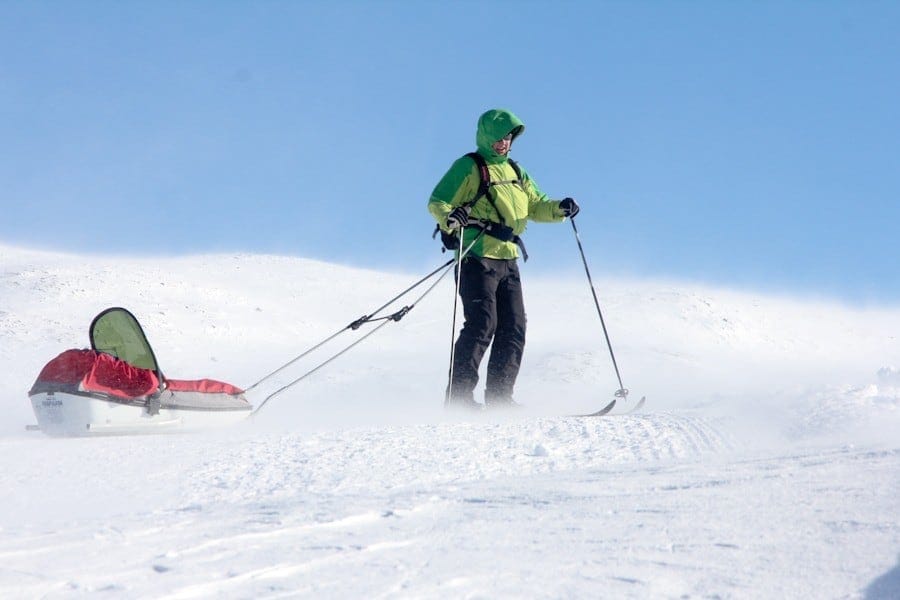 See the Polar Bears in Churchhill
Most people do not realize that polar bears migrate just like birds. Each year from September until November, polar bears pass through Churchhill as part of their migration route. This town in Manitoba is one of the few places to observe polar bears in the wild as they spend the winter season hunting their prey. This is a truly off the beaten path without roads to access the town. Instead, locals and travelers both use buggies to cross the rough terrain.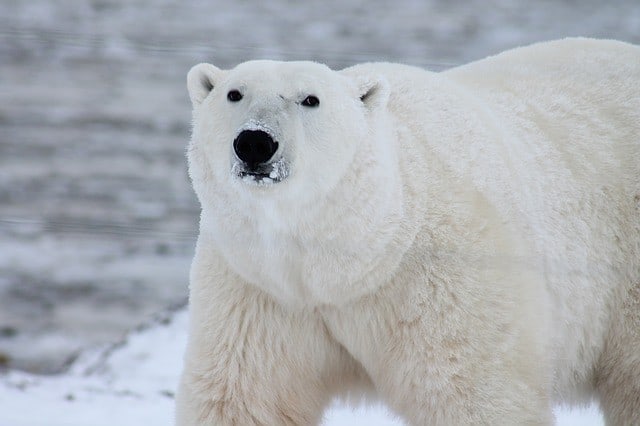 Try Surfing in Tofino, British Colombia
When it comes to surfing most people think of California and Hawaii. Both states are excellent surfing spots. However, Tofino in British Colombia has some of the most scenic surfing in the world without the typical backdrop. Despite the cold waters that hover around 50 degrees Fahrenheit year round, it's still possible to surf with wetsuits during the summer months. The winter months are simply not possible as imagined. Fortunately, there is plenty to do in Tofino along with surfing due to its rainforests, hiking and thermal springs.
Canada is one of few meccas for adrenaline junkies whether you have an itch to see wildlife in some of the most remote areas or simply go surfing.

We have been wearing out our jandals (Kiwi for flip-flops) on our travel adventures around the world since 2009. We think our blog is thought provoking and a little witty. But we have been proven wrong before. Find out more about us here...