If you are lucky enough to travel to Turkey then I would definitely recommend a Hamam or Turkish Bath. It is an extremely traditional and relaxing experience that you will never forget. And like most tourists we were able to arrange our Hamam in Fethiye through our hostel. The added bonus of being outside of the super touristy Istanbul is that it only cost us 35 Turkish Lira each.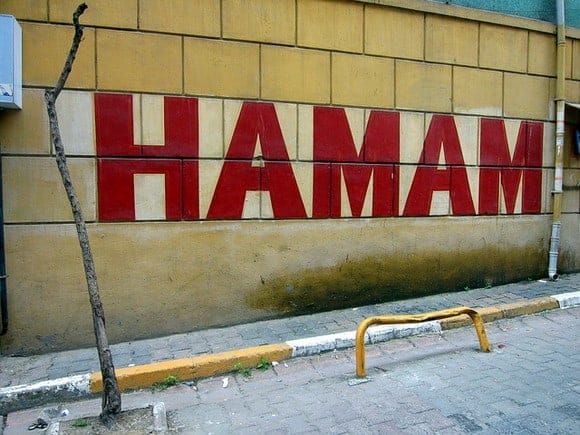 We really did not know what to expect from our first Hamam but luckily were warned to take along our bathers. Cole was keen to go traditional but considering we were with 5 other randoms from our hostel he decided against it. And yes, while unexpected for us, there were random butt naked Turkish men there getting their Hamam on at the same time as us. They will try to be a tad discreet with their sarong but it does not leave much to the imagination.
Being greeted by big, hairy Turkish men with nothing but a small sarong on definitely came as a surprise and we were glad that we were there with our new found Hostel buddies. Nothing secures a friendship like awkward situations! And even though our masseuses didn't speak a word of English they were very professional from the beginning which made us feel very comfortable.
Word of advice; Generally the Hamams will be conducted by men but if this makes you slightly uncomfortable you can ask for a female.
To begin our experience we were ushered in to a sauna for 20 minutes and proceeded to sweat out all the delicious bread we had consumed over the past week. The heat to begin with is totally unbearable but after about 5 minutes you start to relax. Cole seemed to think that being stuck in a claustrophobic hot room with half naked foreign men is a great time to practice his language skills and continued to butcher the Turkish language.
All sweated out after the sauna we were taken to an intricately carved marble room that had a large platform in the middle. Ushered onto the marble surface, which to my surprise was lovely and warm, we were suddenly assaulted by cold buckets of water as they were tossed over us. Spluttering there was no time to regain our senses before the real Hamam started.
The same big hairy Turkish men began to scrub us vigorously with an exfoliating glove all over. It feels amazing as you are literally shed of layers of skin turning us a sparkling pink. Being flipped from front to back on the slippery marble tiles is actually quite fun although I was worried about being flung across the room. And my knobbly knees and hip bones were getting a beating!
I again tried to strike up a conversation to mask the awkwardness I felt when they were scrubbing my chest however their English was limited so don't expect too much conversation or the chance to ask too many questions.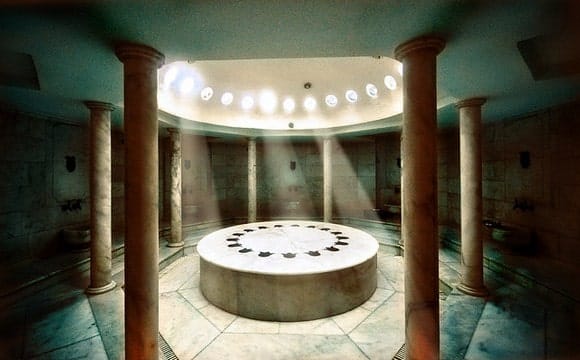 Next up was the massage. You are literally covered head to toe in soap bubbles until you look like a giant snowman. The masseuses are extremely gentle and have a knack to hit all the right spots where you are tight and sore from travelling. Their gentle hands are a massive contrast to the hard marble beneath you and are very relaxing after the skin cleansing scrubbing and sauna.
Halfway through the massage I was awoken from my half sleep state by my back being cracked in seven different places. My first thought was "oh my god I hope he knows what he is doing" whilst picturing myself walking out of the hammam hunched over. But the more he cracked the more the tension drained out of my back, neck and shoulders. There didn't seem to be a method though to how they were performing the Hamam's as Cole swears he didn't get the back cracking while some of the others in our group did as well.
Be careful when they motion for you to sit up as the overwhelming heat may leave you a little bit light headed. And close your mouth as the next cold bucket of water is thrown over you! The "hair wash" comes next although it was actually more like a "head wash" as my whole face got washed with shampoo! A pleasant enough experience as long as you remember to keep your mouth and eyes closed.
Feel free to sit back and relax in the warm Hamam room while your friends go through the same experience. And it is quite nice being able to provide them with a bit of support if they have been watching you the whole time as well. We just had to constantly keep dousing ourselves in cold water from the basins dotted around the room while we waited so that we didn't overheat.
When you are all done you will be ushered back out into the bright sunlight are are quickly wrapped up in far too many towels and ordered to lie down in the cool breeze with a refreshing bottle of water. You will feel totally relaxed, invigorated and exhausted all at the same time. While all you will be thinking about is when you can do it all again!
Travel Tip: Don't do the Hamam at the end of your time in Turkey or you will lose all of that hard-earned tan you have been working on!
Photo credits: Bex Walton and Mr Kubi
Let's Do A Road Trip In Europe Fin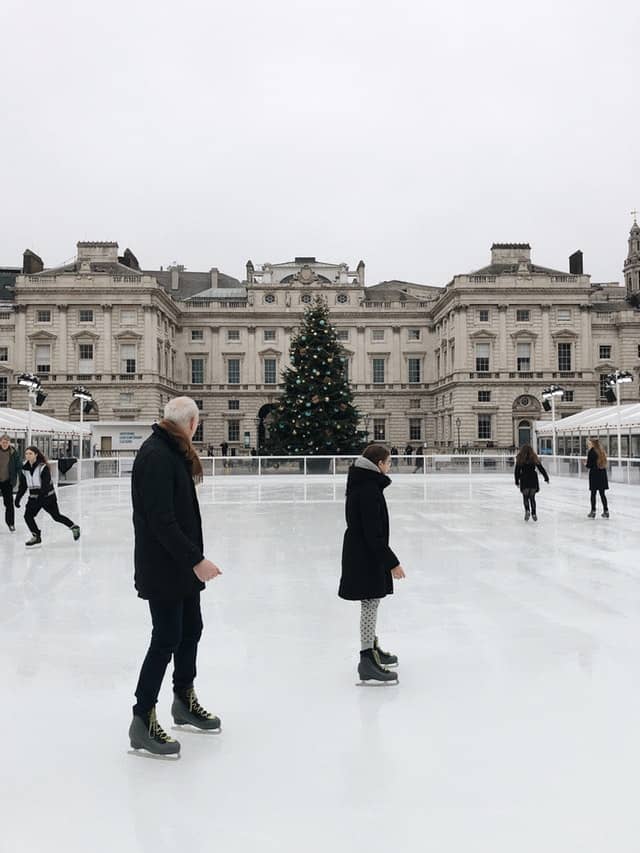 Its that time of year again. It is the holidays and vacation, mirth and much merriment is upon us. Those of us who are lucky are able to take a few days to a few weeks off for vacation and can enjoy it abroad or do a staycation. A trip abroad is probably preferred, there's so much to see and do, it would a pity to while the days away in your own hometown.
Get a move on, grab your bags, get a ticket and jump on a plane to Europe. When you get there, rest for a bit and begin your road trip. Nothing beats traveling on the road and taking all the sights that nature has to offer while stopping by at different locations.
Remember, a road trip can be very feasible and pleasant if it is done right. Make sure to have your car inspected, checked and ready to go for a long distance road trip.
You'll want to make sure that you have your oil checked and your tires as well. Proper tires from suppliers such as Kwik Fit will get you squared away and ready to hit the road.
Oh, The Places You'll Go
Grossglockner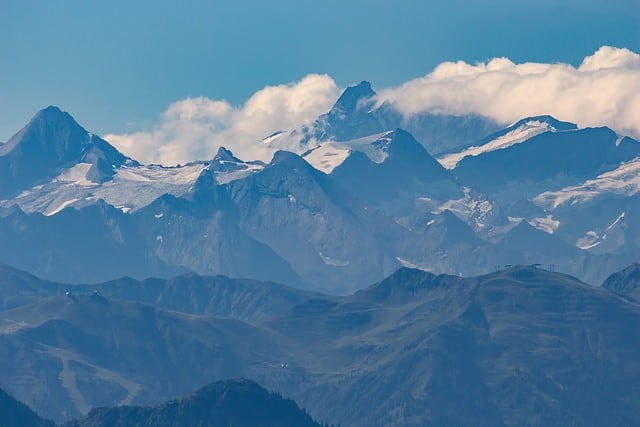 One of the top places that you'll want to go is in Austria. There's this little spot called Grossglockner Hochalpenstrasse, this spot is one that is talked about by road trip aficionados of all kinds.
The Grossglockner is the opposite of what it sounds like, it's not gross at all, it's quite pleasant actually.  The path will take you through different sights ranging from mountain tops to rivers, to rock formations and more. What's fun about this place is that you will also be able to have different changes in the road itself, it is not just one straight path but one that is filled with turns and changes to keep you from getting bored.
Italy and the Amalfi Coast
Italy is a place that won't disappoint, it has food, culture, and history to keep you company. Italy also has beautiful sights all over too. One of the best places to drive through would be the Amalfi Coast.
The Amalfi Coast has everything you could possibly want, beaches, cliffs, and beautiful fishing villages. The place is not only beautiful in nature but in culture as well. One can check out the Cathedrals, Villa Rufolo, engage in some boat tours for a quick respite from their road trip and also view the Sirenuse from afar.
Portugal – The Estoril Coast
Drive from Italy, pass by countries such as France, Spain and reach the destination of Portugal. You will find the climate and the overall setting over here to be appealing.  On your way to this beautiful place, make sure to check out popular spots such as Lisbon and other prominent locations such as Sintra. The Estoril Coast was home to the nobility of ages past and even to those that we see as nobility today, celebrities, wealthy people and tourists with a couple of euros or dollars to their name stop by this place and immerse themselves in the manmade and natural attractions that this place has to offer.
Don't Hesitate, Time Stands Still For No One
Time is slipping, check out budget and look into which part of Europe you want to stick to. Make the decision and take the trip, it will be a great refreshment and you will be glad you were able to have the experience. Take a few snapshots and indulge in the experience of #RoadtripsofEurope
Top of Cappadocia day trek – with Middle Earth Travel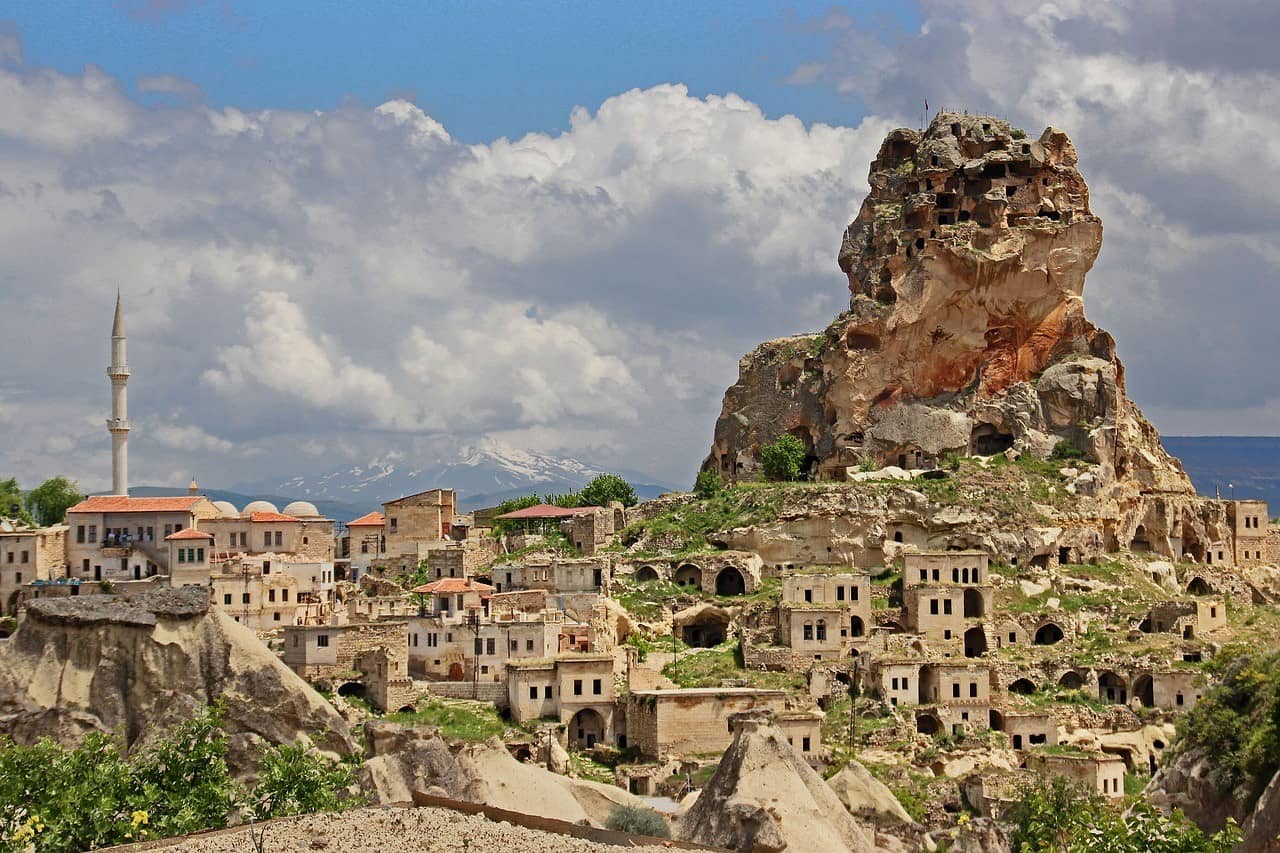 Trekking through the valleys of Cappadocia's fairy chimneys with Middle Earth Travel feels more like the set of a Star Wars movie than a historical region once carved out and lived in by humans. Churches, homes and pigeon houses are scattered throughout the valleys, all waiting to be explored. The best part is, Middle Earth Travel know all the hidden secrets.

Top of Cappadocia day trek – with Middle Earth Travel
On the 26th of July (which just so happens to be my birthday!) Middle Earth Travel took us on their private and guided Top of Cappadocia day trek. From Pasabag, along the top of Cappadocia and down through the Gulludere Rose Valley to Goreme, we trekked 15kms in one day! (We recommend getting your bearings with this map)
Upon arrival to the Middle Earth Offices, we were warmly greeted by our new friend Atil whom we had met a few days earlier while mountain biking through the Kizilcukur Red Valley. We were then introduced to our guide and given a briefing regarding the day. Normally, the Top of Cappadocia tour would start from Çavuşin, however, since we had already explored Çavuşin Castle, they adapted our tour to compensate ensuring we would explore new terrain!
With charged cameras, plenty of water and our running shoes on, we were driven to our starting point of Pasabag. We wandered through the fairy chimneys, coming across camels and markets – then the true hike began.
It was a slow and gentle incline. With no trees to provide shade, I quickly realised why our tour guide had chosen to wear fully covered clothing! As the sweat quickly set in (a waterfall in Moss's case) we snapped away with our cameras and enjoyed the entertaining shapes of Imagine Valley and the amazing view. We also passed a lot of rock piles, which according to our guide mean 'father' and are built to help lead the way.
The higher we trekked, the more breath taking the views became! As we walked along the summit of Bozdag mountain (the Top of Cappadocia) we could see EVERTHING – Pasabag, Çavuşin Castle, Kizilcukur Red Valley, Gulludere Rose Valley and Goreme. We were on the Father of Valleys! After a quick nod of agreement to the guide, we pushed ourselves the extra distance and made our way to the flag, as this HAD to be the highest point and was definitely worth a photo and a selfie or two!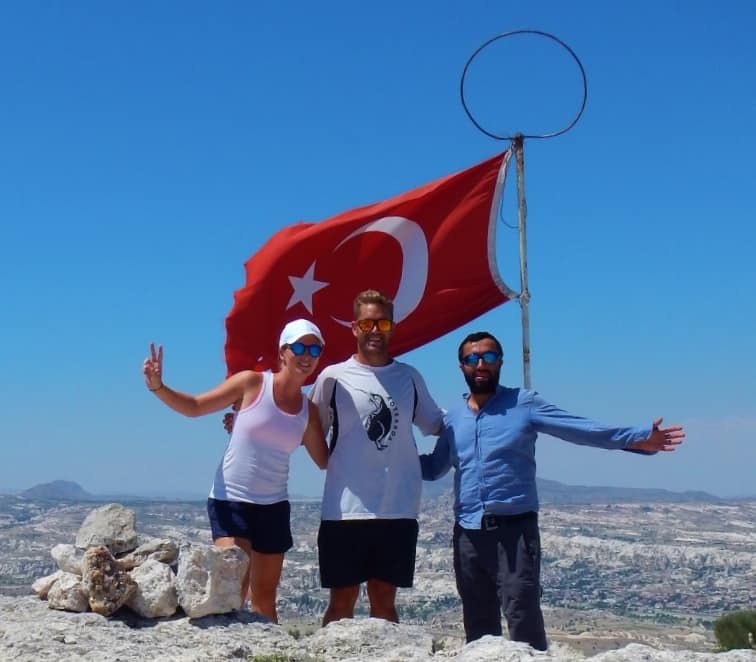 From the flag we looked down upon Aktepe Hill which is known as a popular destination for watching the sun set and could spot Kizilvadi Restaurant, our destination for lunch! Kizilvadi Restaurant is an attraction of its own. With its own historic winery and Grape church, plus some Middle Earth Travel treks even stay there for the night! After having a massive feed of soup, salad and pasta plus a surprise birthday cake, we made our way down into Gulludere Rose Valley.
The scenery is amazing, with strong colours visible in perfect layers on the chimneys, you would wonder what an artist was thinking, had it been a painting. Also, hidden to the side of the track we walked across a little bridge and not expecting anything to be there we were wowed by the massive church carved. It was absolutely huge and hard to believe that its most recent use has been as a pigeon house!
Middle Earth Travel Review
The team at Middle Earth Travel were extremely knowledgeable and certainly know Cappadocia's hidden secrets. They have friendships with local tea garden owners which is also of benefit as it gained us entry to locked churches and hidden rooms that we would not have otherwise seen.
We covered a lot of ground, however we did not feel rushed. The whole day focused on showing us the region, therefore we had as much time as we needed to explore each church and to take 'just one more photo'.
It wasn't all about trekking. With a whole day and 15kms to cover, there were a few silly poses (especially in Imagine Valley), and we learnt a lot about the myths, legends and way of life in Cappadocia.
In conclusion I highly recommend Middle Earth Travel if you wish to go trekking or mountain biking in Cappadocia.
Cost: Day treks with Middle Earth Travel range from 50-90 euro, depending on the number of people taking part. This includes lunch, guide, vehicle transfers and entrance fees to historical sites, but excludes alcoholic and soft drinks.
Middle Earth Travel are outdoor enthusiasts and offer multi-day over night treks, mountain biking, abseiling, or custom made itineraries, in multiple regions throughout Turkey.
Disclaimer: We were provided with a discount for the trek with Middle Earth Travel, however, as always our thoughts on our adventure travel blog our own.
Walking the Camino de Santiago Photos
These are my favourite Camino de Santiago Photos from my pilgrimage along the French Way in March. A truly beautiful way to spend a few weeks.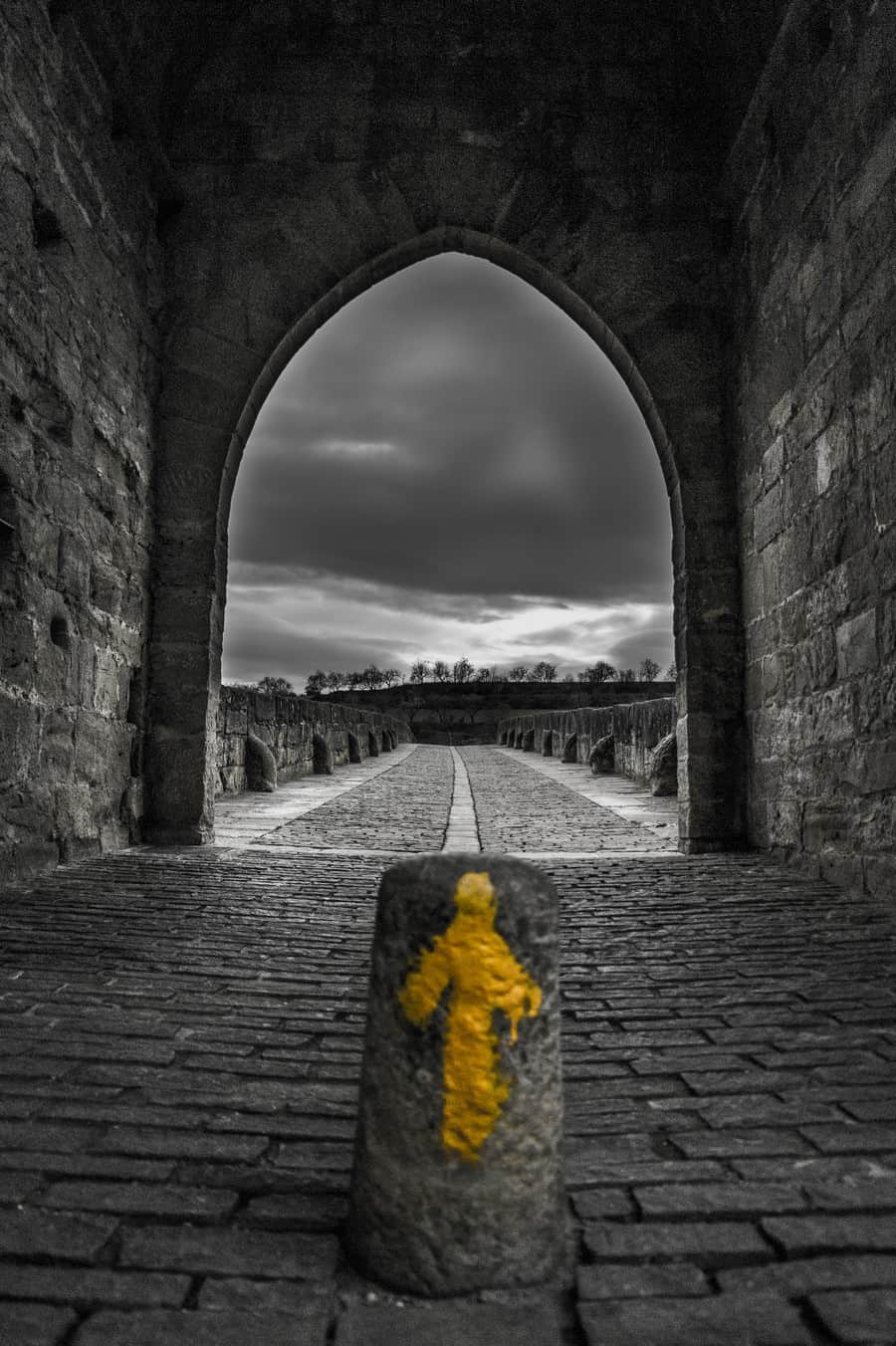 El Camino de Santiago kicked my ass. Well technically it kicked my feet. Turns out my minimal preparation for the Camino de Santiago was terrible. After a miserable effort of only 4 days, the doctor in Legrono told me that I wasn't allowed to go on until me feet healed. I had walked just over 100 km's and my feet were bloodied and blistered.
To be honest, I was relieved.
The thought of putting back on my shoes made my shudder. For the last 9 km's I had stumbled along in jandals and socks. One of the travelling fashion sins I vowed I would never break.
So while I have unfinished business with the Way of St James (an upcoming post), I did want to share with you some of my favourite photos from the Camino de Santiago. Because I had yet to reach some of the more "unsavoury" parts of the Camino that Sherry Ott had discovered, every step of my pilgrimage had been beautiful.
There is no way you can get lost on the Camino de Santiago. Arrows, scallop shells and signs point you in the right direction at every bridge, road crossing and intersection.
Reaching the top of Alto Pedron gave views back the way I had come from Pamplona, as well as views to where I was going. The rocky path on the way down proved to be my ultimate downfall, as my too small shoes caused my toes to smash into the front.
There were so many beautiful old churches along the Camino de Santiago. But since I was walking in early March, it seemed that most were yet to open for the busier summer season.
And between every small village the well-maintained pathways of the French Way wound across the spectacular Spanish countryside.
Puenta La Reina has one of the most amazing bridges I have ever seen. It was also the 1st village I had the pleasure of sleeping in after busy Pamplona.
Most mornings I was up and walking before the sun began to sprinkle across the horizon.
Every village and town was built on a small hill. Sure it looks beautiful until you realise you have to go back up again to go through them all!
While there were only about 20 pilgrims walking each section every day, it wasn't uncommon for you to encounter them all. The people I met along the Camino de Santiago were some of the most inspiring and remarkable people I have ever spoken to. They are the ones that make the pilrgimage so special.
Every village had at least one ancient church and it wasn't uncommon to find them dotting the landscape in remote locations either.
I have travelled through Spain in the past, including cycling in Costa Brava and surfing in San Sebastian with both independent planning and a vacation planner. But having the opportunity to walk at my own pace through some of the most beautiful scenery in Spain on the Camino de Santiago has so far topped them all.