The Ultimate Guide to a Cross Country Road Trip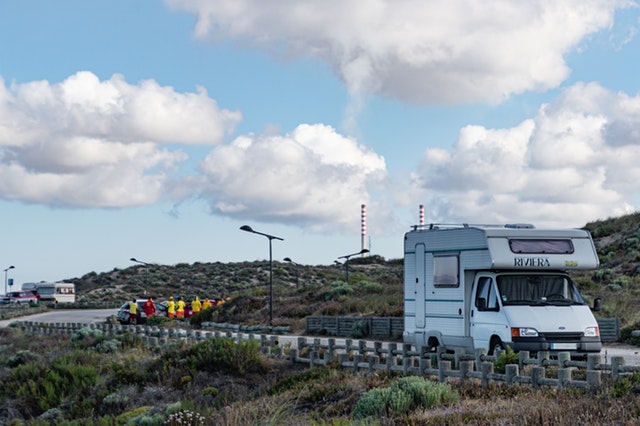 Crossing New Zealand is one thing. Going on a Road Trip in Australia is something else, but going on a trip through the United States of America is the ultimate adventure of adventures. It spans a continent, features deep canyons and tall peaks, deserts, and massive forests. Some of the world's most famous cities, like New York City, San Francisco, LA, Las Vegas, all call the United States of America home, and the best way to enjoy all that it has to offer is on the road. 
The Best Way to Get Across the Country 
You have options when it comes to a road trip. Some want to feel the road as one and opt for a motorcycle. Others check out a car and drive from destination to destination. The best way, however, is with an RV rental. 
RV Options 
Large RVs can fit up to seven people and are perfect for big group road trips. They have air conditioning, a working bathroom, a gas-powered kitchen that includes a fridge and microwave, and can even pull additional weight behind them. 
Standard RVs are perfect for an average-sized family of five or less. They feature all the great amenities of the large RV, just with a smaller design.  
Compact RVs are perfect for small families or couples who want just a little bit more space than the truck camper. They are fully equipped with a working bathroom and kitchen and are great for both winter and summer road trips. 
Truck Camper RVs are great for those who have never driven large RVs before or other similar trucks. They are much easier to drive and can even come with a working bathroom, though their cooking capabilities are more limited. 
Packing for Long Haul Road Trips 
The next important step for your RV road trip is to prepare is what you are going to pack with you. 
Tips for an Efficient Road Trip Suitcase 
Good road trips are a few weeks at least, meaning that it isn't feasible to bring enough clothes to wear once per day. The clothes you bring will, therefore, need to be hard-wearing and okay to wear again without being ironed or even being washed. The RV camps you stay in should have laundry facilities, but it's best to choose items that can go a few wears without washing, just in case. 
This means choosing natural fabrics that wick away moisture. Jeans, for example, can be worn again and again without needing to be washed. Linen and wool are also great at keeping you dry, and wool is even hypoallergenic. 
The point is, they can be worn more than once, and chosen correctly can be worn in different ways throughout your trip. 
Tips for Stocking Up on Food 
Most RVs will come with a fridge and a microwave, but not all of them will come with a gas cooker. Even then, you are still down an oven, and it is important to plan your meals around that. 
If you have a cooker, stocking up on dry goods like pasta, rice, and other grains is a good idea. If you don't, then there are options in stores, like microwavable rice. With a microwave, ready meals are, of course, always an option, though your ability to store them will be limited. 
Protein snacks, oatmeal, soups (which can be microwaved instead of cooked), and cereal are all a great set of basics to have with you. Try to stock up emergency provisions to ensure you always have something during your trip, and then as you travel to towns or pass by stores you can stock up more special meals. This way you'll have food even if the weather takes a turn and pours down rain. 
Tips for Stocking Up on Toiletries 
You will have a shower and toilet in your RV, but that doesn't mean you should just use any and all toiletries. Toilet paper, for example, can clog up septic tanks very easily. You will want to invest in a brand that is designed specifically to be used with RVs so that you can keep your toilet working for longer. 
Similarly, you won't want to use toiletries that produce a lot of waste. You cannot throw it in the toilet and RVs have limited space to store garbage until you find a proper disposal unit. By using zero-waste products and reusable products you keep your RV spacious and clean.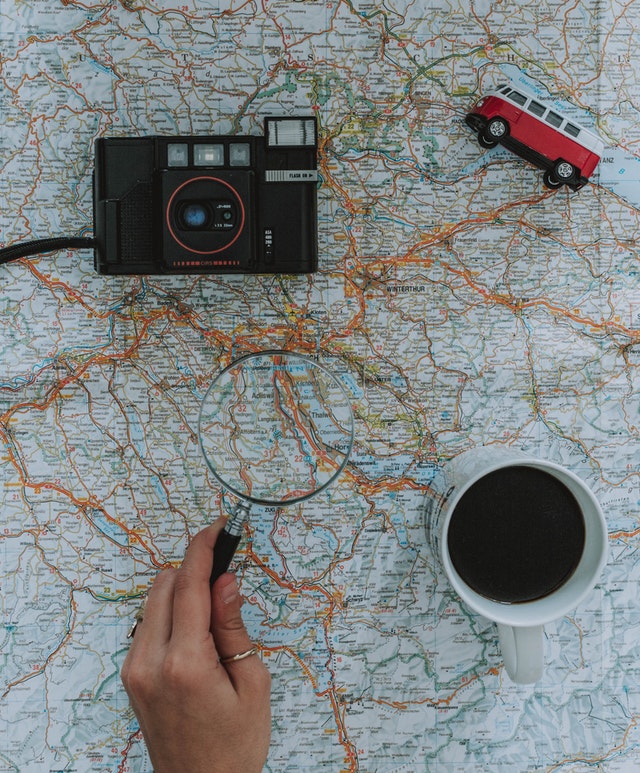 Tips for Planning Your Trip 
To help you plan a perfect trip, try implementing these top two tips: 
Choose a Region to Explore 
The United States of America is a big place and it would take months to explore the whole thing, even years. There is also a lot of farm space that doesn't contain a lot of interest for a traveller. That's why it is a good idea to explore a region. This could be the east coast, west coast, the south – whatever you pick, stick to that region and do it fully. 
You'll have an excuse to go back and make the most out of your one trip. 
Stick to One or Two Big Things Per Day 
In order to see all the big-ticket items you will need to plan something, however. A good way to do this is to stick to either one or two big-ticket items per day, and then to give yourself three or four days at the end. These days can be used as break days whenever you want. 
As you are in an RV, you have more freedom in terms of your schedule. Unless you are travelling during the high season you should be able to find an RV camp along the way that has space for you for the night, and for a great price. 
Staying Safe on Your Road Trip 
Staying safe is very important. You will want to ensure that you are covered either by your own credit card or by travel insurance for emergencies and damages. You will also want to have roadside assistance and to prepare in advance, so you know safety tips when camping, on the road, and for all the activities you plan on doing. 
What to expect when your holiday is cancelled. A helpful guide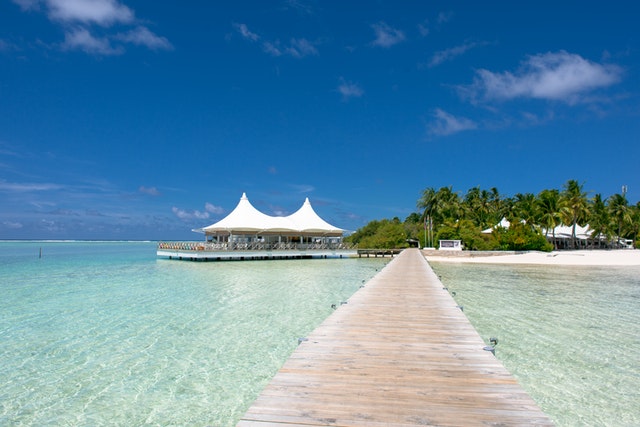 We all know how exciting planning a holiday is. From the moment we book time off work, we're already counting down until we're stepping off the plane and enjoying the sunshine. The anticipation and excitement is all part of the fun! Unless you're an expert at last minute holidays, it can take a few months to ensure everything is in order and ready to go. 
Being organised plays a huge factor in ensuring your holiday goes off without a hitch. Check out this website for a helpful infographic on what to do if your holiday is cancelled. From deciding what clothes to take, to remembering all your holiday essentials: your passport, boarding passes, getting all your travel money ready and arranging transfers to the airport, so you get there on time…going away on holiday isn't as straightforward as we'd like it to be, is it?
But sometimes, no matter how organised you are things can go wrong. And when your holiday is cancelled out of the blue, not only has all that planning gone to waste, but now you're burdened with stress, anxiety and frustration. Your first step is to ensure that you get your money back, so here you'll find a helpful infographic of what to do if your holiday is cancelled. 

Best Travel Destinations for 2020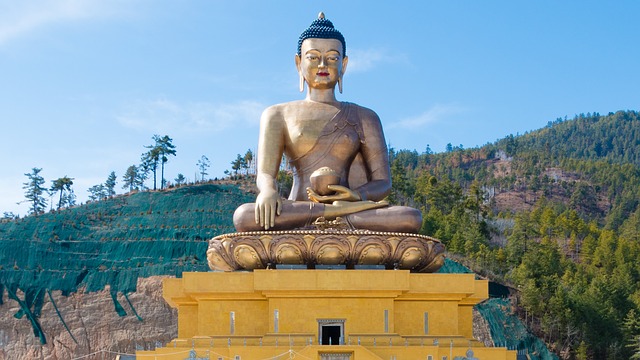 Lonely Planet has this week released its list of best counties to travel in for next year. According to the company, these destinations represent not only amazing slices of cultural, historical and natural interest; they're also interested in how sustainable the region's tourist trade is, and what impact it has on the natural environment.
Let's take a look at some of the high-ranking countries featuring on the list.
Bhutan
This landlocked nation in South Asia is among the world's smallest, with a population of less than a million. It holds the distinction of being the world's only carbon-negative economy, and is on course to become fully organic next year. One of the most notable government measures on this front concerns the tourist industry: those travelling to Bhutan must contribute a daily fee toward conservation efforts. Consequently, those that do manage to gain entry are allowed to wander through the Buddhist temples and pine forests in near isolation. It's an unforgettable experience – for those who can afford it. To get the most from your visit to Bhutan, it's worth going with an experienced tour operator like Jules Verne, who'll ensure that you don't miss a thing!
England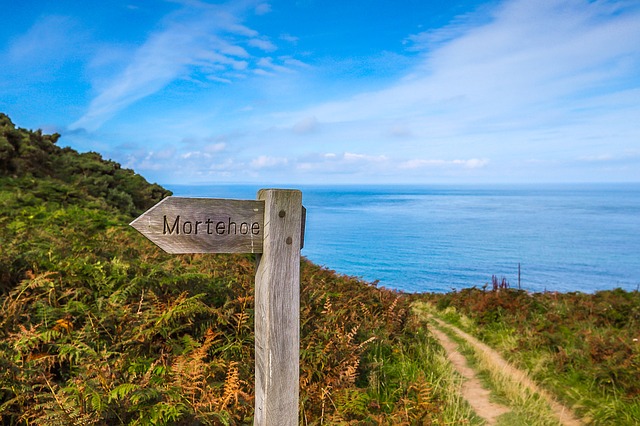 It might surprise many natives of the UK that England should reach second place. After all, we're so familiar with the charms this country has to offer, that we often fail to be suitably impressed by them. The Lonely Planet roundup identifies Britain's coastline as a major draw, with the opening of the compete England Coast Path in 2020 sure to be of interest to hikers from around the world. Once complete, it'll be the world's longest managed coastal path – so if you're looking to take in the seaside, it's probably the best way to do it.
North Macedonia
Claiming third place in the list is a country which has undergone considerable change over the past few years. A dispute with neighbouring Greece was finally resolved in 2018, and Macedonia became known as 'North Macedonia'. 
What hasn't changed is the tourist-friendly attractions and gastronomy on offer. In 2020, new routes to the tiny St. Paul the Apostle Airport on the shores of Lake Ohrid opened up, making it easier than ever to pay a visit to this tiny, beautiful slice of the Balkans. Experienced hikers will want to make this country just one stop on a longer trip across Europe. The High Scardus Trail was established more than two thousand years ago by Roman pioneers, and it offers stunning views across neighbouring Kosovo, Albania and Macedonia. The Slavic term 'shara', meaning colourful, is derived from 'scardus'. The changing colour of the grasslands makes it obvious why this is the case!
Top 5 Things to See in Edinburgh over the Christmas Period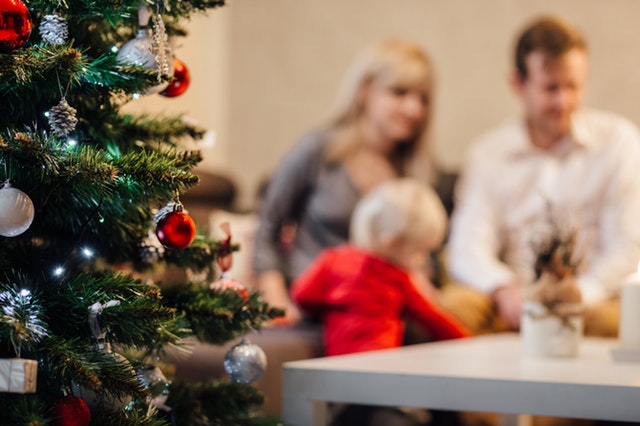 Edinburgh is among the most attractive and tourist-friendly cities in the UK. It offers an atmosphere that's quite distinct from the rest of the country, with its combination of historic buildings, quality restaurants and gorgeous parks. The city is easily reachable from Glasgow and the rest of the UK, with trains travelling to Edinburgh on a regular basis.
 If you're paying a visit over the Christmas period, then you'll also find a wealth of seasonal attractions competing for your attention. Let's look at five of the best of them!
German Market
Traditional German markets have become a regular fixture in dozens of major cities across the UK. And there are few better than the one in Edinburgh, which has been running for more than two decades. You'll find everything on sale, from delicious bratwurst to warming mulled wine. And there's even a sixty-metre-tall 'Star Flyer' and an enormous ferris wheel, which afford you an incredible view over the city's iconic skyline, including the nearby castle.
Ice Skating
For the past few years, Christmas revellers have been able to indulge in outdoor ice skating over at St. Andrew Square. But this year, Essential Edinburgh (the body in charge of managing the city centre) have deemed the attraction too damaging. But you can still indulge in ice-skating in Edinburgh at Christmas time, thanks to the Murrayfield Ice rink, over on Riversdale Crescent.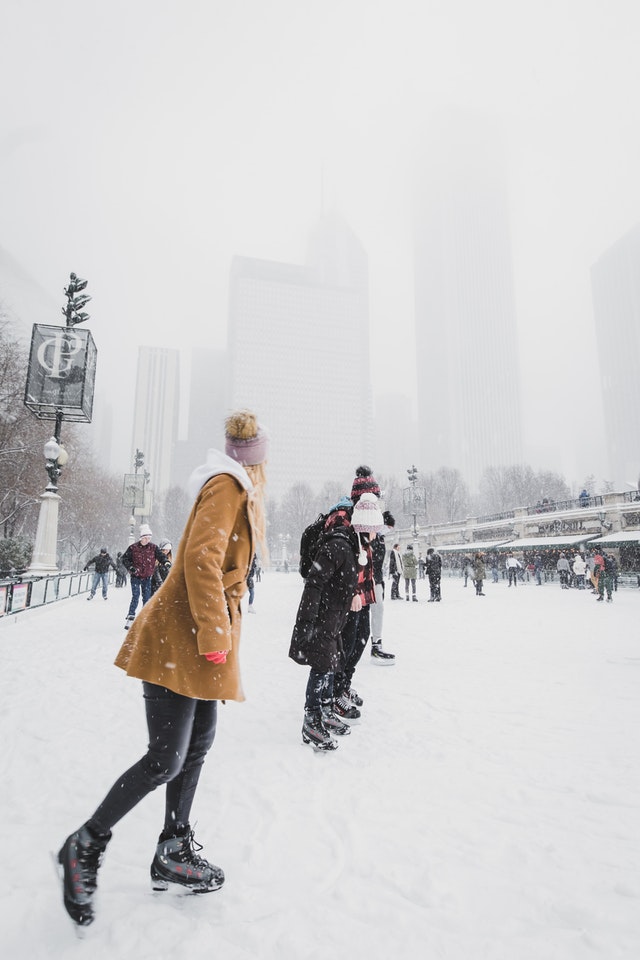 Nativity Scene
What will be at St. Andrew Square, however, is the city's annual nativity display. Since 2003, the same scene has been depicted. Tim Chalk's iconic sculpture breaks a little bit from tradition, featuring just a handful of statures, and excluding many of the extended cast of angels, shepherds and wise men that typically dominate the nativity scene. If you're in the area, you'll definitely want to make a point of visiting!
Christmas Shopping
If you need to finish your Christmas shopping before the big day itself rolls around, then Edinburgh is a fantastic place to do it. You'll find plenty of suitable gifts at the aforementioned Christmas market. But if you're after luxury brands and designer clothing, then it's worth a trip to Multrees walk, where Louis Vuitton and Michael Kors have their stores.
University Carol Service
Every year, Edinburgh university puts on a carol service including a range of performers. The crowning jewel of the event is invariably the carol singers themselves, who'll be running through a range of classics. The venue for the event is typically announced in early December, so be sure to keep an eye on the University for updates. The event is usually not ticketed, so if you want a seat, you'll need to get there in good time.

We have been wearing out our jandals (Kiwi for flip-flops) on our travel adventures around the world since 2009. We think our blog is thought provoking and a little witty. But we have been proven wrong before. Find out more about us here...
What Are You Looking For?