Planning to Study Abroad? Don't forget to Buy Student Travel Insurance Policy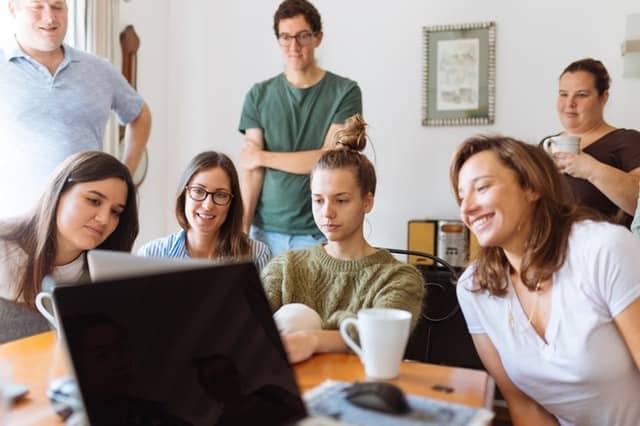 Going abroad for higher education may seem to be a thrilling experience, but a little carelessness in the planning can run this otherwise pleasant trip into hot weathers. When planning for the admission process, managing the finances, procuring documents – tickets, currency exchange, visa, passport, etc., the one thing that's often sidelined in the entire drill is travel insurance. But it should be on top of one's priority list.
Undoubtedly, getting admission in a foreign university could easily be a lifetime opportunity and a dream come true for any student. As lucrative as it may sound, going to study abroad might impose a lot of risk, especially if you don't have an adequate student travel insurance cover.
Why is Student Travel Insurance Important?
Any unexpected illness or medical expenses on foreign soil can easily make a dent in your savings. Huge disparity in currency makes it even more exorbitant. If you are planning to go to a foreign country without an adequate insurance policy in hand, then you need to rethink. Even working professionals cannot imagine meeting hefty medical expenses on their own in a foreign country just think how exhausting would it be for a student, with limited budget, travelling to pursue education.
Ever thought, how will a student manage alone during any unforeseen circumstances away from family? If you have student travel insurance handy, you will be covered against any loss or damage arising due to personal and medical emergencies. This is the reason why we recommended student travel insurance to you in first place.
Have a Quick Rundown of Some of the Crucial Coverages Offered by Student Travel Insurance  Policies:
In India, it might not be that costly, but medical treatment overseas is highly expensive. Why repent later, when you have the option to protect yourself against such unforeseen situation with a good student travel insurance policy. All you need to pay is a small sum of premium once a year and you'll get all the benefits in return.
Here are just some of the many benefits offered by student travel insurance policies: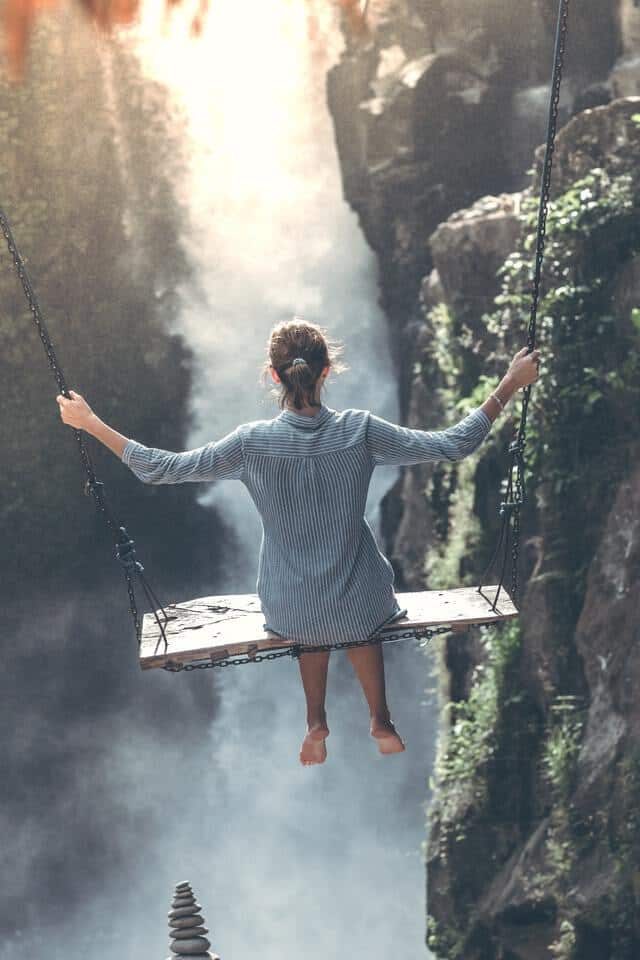 Coverage for Lost Passport – What will you do in case your passport is lost or misplaced? Yes, it can be as daunting as it sounds, but if you have your travel insurance policy in place, your insurer will assist you in acquiring a duplicate passport and will help you arrange important travel documents.
Hospitalization Cover – In case, there is any medical emergency arising in between your semester, your insurer will recompense or settle your tuition fee that has already been paid by you for that particular semester. The student insurance will reimburse for interruption of studies due to emergency hospitalization or permanent disability or any fatal injury caused to the insured student. However, the claim amount should be within the policy limit.
Accidental Death or Disability Coverage – In case your sponsor succumbs to an accidental death or permanent disability, then the insurer would compensate the remaining school fees. The claim amount will be based on the sum assured. Unfortunate events like accidental injuries and death are also covered. Any impairment or damage to eyes or limbs resulting from any of such incident, within duration of 1 year from the event or travel date, will be take care off.
Emergency Evacuation – Imagine a situation, where you have fallen sick, or you meet with serious accidental injuries that requires compassionate visit by one of your family members – parents, spouse, children or in laws. The cost of the flights will be an added burden. And if you have student travel insurance handy, the flight costs (economy class) will be borne by the insurer.
Coverage for Detention on Foreign Soil – Every year, a number of cases are registered with international universities, where students are detained for inadvertently breaking the law. However, if you have secured yourself with a student travel insurance plan, the bail amount will be compensated. Though any criminal act or deliberate over speeding of the vehicle, will not be considered.
Dental Treatment Coverage – Getting a dental treatment overseas can cost you a fortune. But if you were smart enough to get yourself covered, your expenses on dental treatment will be reimbursed by your travel insurance company.
Some of the Features of Student Travel Insurance That You Should Not Miss –
You can enjoy your peace of mind, as you are not required to run from pillar to post in case of an emergency situation, that too in a foreign country.
You do not need to face any hassle of getting complex paperwork​
You can customize these travel insurance plans as per the duration of your studies or the courses you are planning to undertake.
Usually, the claims are settled in a convenient and timely manner.
You can easily purchase your policy online and even pay though online mediums using net banking, debit or credit cards as per your convenience.
We are sure, you must be wondering about the numerous benefits that you can get if only you are insured and how you will be calling for troubles, if you happen to give it a miss.
Here's why

Studying abroad requires your fulltime involvement. If you want to achieve your goals, it's imperative that you do not let any unforeseen health or travel related troubles interrupt your academic schedule. Student travel insurance sorts all this and much more for you, and helps you focus on your studies by keeping all the worries and woes at bay.
Dogger-Lust: Finding Places to Stay for You and Your Dog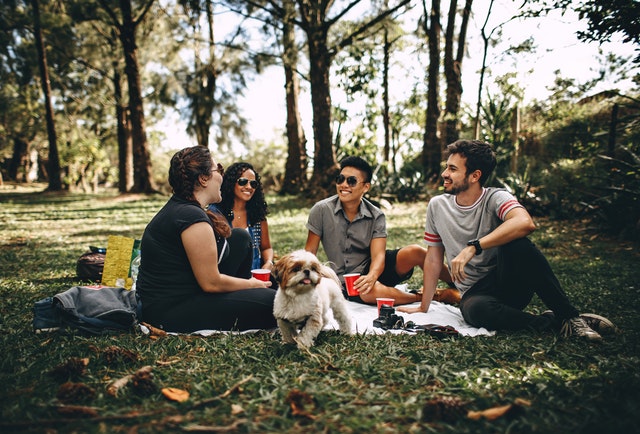 Travelling with your pets is rewarding but like all adventures, can be an expedition into the unknown. Whether it's navigating quarantine laws or finding a pet sitter for a night out, getting sorted with a pet in tow on the road, air or ocean can take time. However, the good news is that as the digital economy matures there are countless resources to assist you. Pet sitters? Plan ahead and Skype interview them for piece of mind before you arrive at your destination. Need a recommendation on pet friendly dining options? Most review sites will have a selection of places for you and pup to frequent. And perhaps most importantly, there is the ability to locate online the closest (and open) veterinary clinic. This can be vital in an emergency situation.
But what about accommodation? Some hotels are finally cottoning on the burgeoning market of travelling with pets and some accommodation sites are adding 'pet-friendly' filters to their search criteria. Of course, good old fashioned word-of-mouth and online reviews will also enable you to find less obvious pet friendly lodgings as well. However, we have had the most success by finding our ideal accommodation and then contacting the owner/management to make our case for allowing a pet to stay. In this case, developing a slick looking Pet CV may seem a tad twee, but it is generally only seen in the case of long term rentals – rather than travellers and those on holidays – so it's worth a shot. It's also worth noting that in dire circumstances many private or hotels will allow pets – at a price.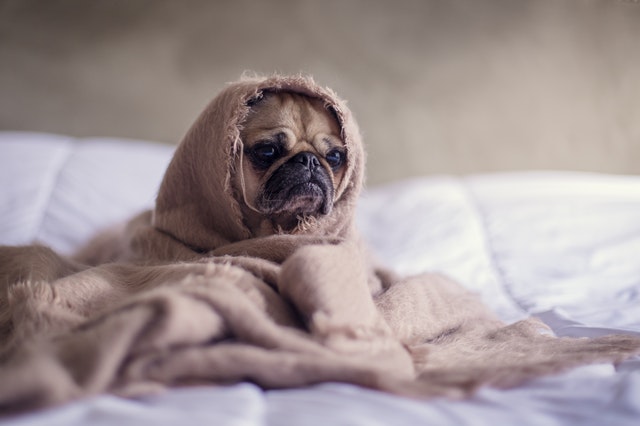 For the ultimate in pet friendly accommodation, there are several destinations that should be on bucket-list. In Europe, see Le Bristol in Paris and The Hoxton in Amsterdam. Dogs even stay for free at the Hotel Beau Rivage in Geneva. Leading the way in Asia is Japan's KAI Kinugawa, a sumptuous onsen lodging with a Japanese-style pet friendly room. If you're heading Down Under, check out The Langham in Sydney and Somerset on Elizabeth in Melbourne who both willingly welcome your pets. Worldwide, large chains such as Four Seasons Hotels and Resorts, Best Westerns, Fairmont Hotels and Ace Hotels (selected properties) all offer pet friendly accommodation of luxurious quality and an array of services from doggy spas to fine dining pet menus. 
Another way to ensure you and your dog are always welcome is to take your home with you – wherever you go. While Tiny Homes are making their mark in sustainable living, the humble caravan is ultimately more portable and your ticket to travelling with pets. 
Best of all, when you're back on home turf, just park your caravan and protect it until you're ready for your next adventure. We recommend the Adco motorhome cover for its durability and zippered panels meaning you don't have to completely remove it to get your vehicle. Bonus points for breathable, premium fabric that filters 99.8% of UV rays that over time damages your caravan's paintwork. Happy travelling! 
6 Tips to Choose a Good Tent and More [Infographic]
Probably one of the best ways to get away from it all is to return to a simpler existence, with just a handful of needs to cover. If you are looking for something like that, outdoor life and camping can be a good option, whether in a campsite or in the countryside.
If you need to buy a tent for the first time or if it has been a long time since the outdoor experiences, you should take into account some basic concepts due to the large number of models and new materials. The following are some tips that will help you in the choice.
>> Camping essential – a personal GPS tracking device that would work without cell service.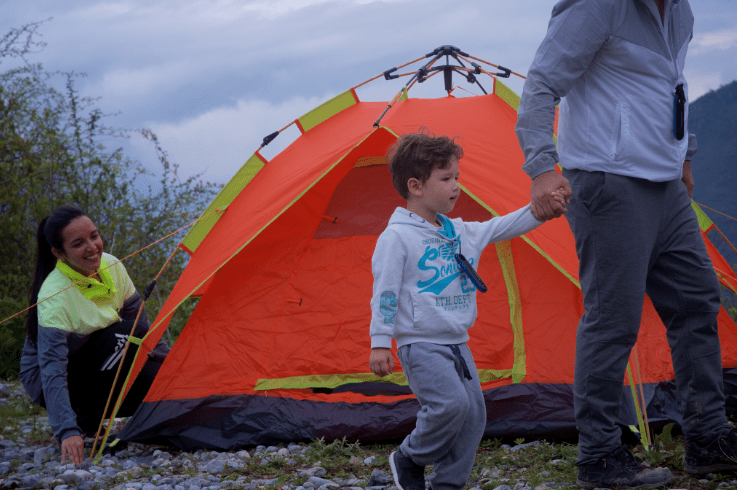 1. How many people will sleep in the tent?
Although normally each model of tent indicates the maximum occupancy that it tolerates, this number does not take into account the storage of equipment, the size of people, pets or the sleeping habits of each, for example, if they move or turn much. Then it is not bad to consider the team as an extra person and if you want to be standing inside it you will have to find out the maximum height.
2. Do you have to transport it long distances?
Not all tents are designed to be super light and, at the same time, shelter six people with all their equipment. If you are going to carry it in a backpack, you are clearly looking for the first, a small tent, with limited capacity and made with lightweight fabrics, but if you are looking for the second, then you should focus on heavier fabrics and materials that allow larger spaces.
The backpackers' tents are less spacious than the family ones that are normally transported by car and usually offer very little height.
3. The weather should not be set aside
In the case of strong winds, freezing rain, excessive sunlight or insects and bugs that bite the best will be a good and solid tent. That means polyester / nylon and mesh panels to provide protection and ventilation. Water resistance is indicated by a number that ranges between 400 and 2,000 (2,000 is the most waterproof).
Anyway do not overdo it, it is not the same an expedition to Aconcagua than a weekend a couple of hours from home. For a summer camp with 400 it will be fine.
4. With or without rooms?
Some tents offer divisions to create separate "rooms" inside, which is ideal for families with children. There is also the option of a porch area with waterproof windows that allow you to create an indoor / outdoor space in a tent, which helps keep annoying insects at bay and prevent entry with wet or muddy slippers. It is best to have an eave or apse, something very useful for storing equipment, cooking, changing wet clothes.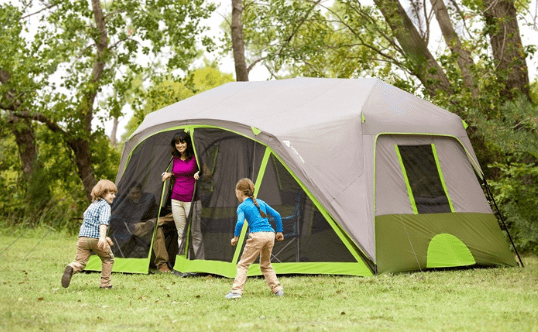 5. With a roof – much better
Tents that have an over-roof to the floor retain heat better and protect more from rain. It is important to keep in mind that a light color of the over-roof absorbs less solar radiation and warms its interior less, although it has a disadvantage that it allows the light to pass through a lot. On the other hand, if it is dark, and the tent is located in the shade, it will be cooler and less bright.
6. What material?
A minor aspect is the fabric. It must have cross ventilation so that condensation does not occur. The rips top or anti-tear fabrics are better than those of aluminized nylon and, obviously, those of common nylon since they are lighter and do not wear out.
The following infographic gives more tips for camping tent, including preparation, how to pitch a tent, pest control, etc.

Here's What Your Travel First Aid Kit Should Look Like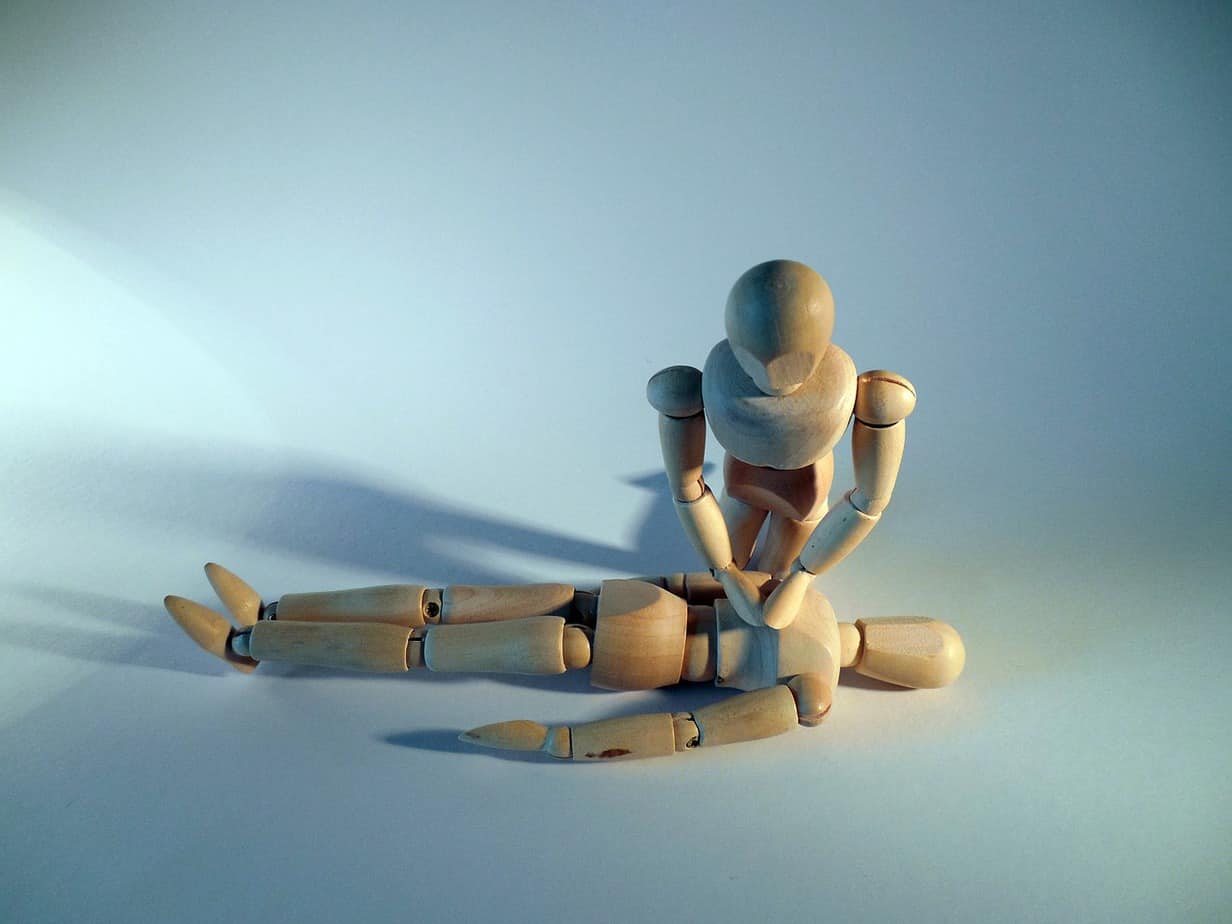 If you have heard it once, you have heard it a million times: do not travel away from home without at least a basic first aid kit. That is good advice. And if you frequently travel to remote locations where emergency help is hard to find, you might need more than just a basic kit. Plan to take a few more items with you – just in case.
As a benefit to readers, this post will explain just what a basic travel first aid kit should look like. It will also explain how to use your kit should you ever find yourself in an emergency situation. It goes without saying that first aid is often the determining factor in how well a patient recovers from accident related injuries.
Contents of a Good Kit
Basic, travel approved first aid kits are pretty common. You can buy them online and in all sorts of brick-and-mortar stores. A good kit suitable for a couple of days of hiking or camping in an area fairly close to civilized society would include all of the items listed below:
Strip Bandages – These are small, adhesive bandages ideal for small cuts and lacerations. They are also great for blisters and boils. Covering a small wound with a bandage helps keep out dirt and prevent infection.
Gauze Bandages – Whether your kit has gauze patches or a roll of gauze strips, this material is suitable for deeper wounds. Gauze is a material designed to absorb blood and promote clotting simultaneously.
Medical Tape – Gauze pads and strips are more easily held in place when you have medical tape. A high-quality medical tape will hold up even under wet conditions. It resists perspiration as well.
Antibiotic Ointment – Preventing a wound from getting infected is the purpose of antibiotic ointment. A decent tube of ointment can be very helpful without taking up a lot of space in your kit.
Pain Medication – A bottle of over-the-counter pain medication goes a long way toward making an injured patient more comfortable. Aspirin, acetaminophen, and ibuprofen are all good choices for pain relief.
Scissors – A good pair of scissors will be useful for cutting medical tape, trimming gauze pads, and safely removing skin from an open wound.
Tweezers – You might need a pair of tweezers to deal with splinters and small objects embedded in open wounds.
Thermal Blanket – It is a good idea to include a thermal blanket in your travel first aid kit. Though a lot of similar articles don't mention the blanket, the need for one becomes obvious when you understand how easily shock can set in following an accident. A thermal blanket is critical to keeping someone who is in shock warm.
The items listed here are the starting point for a basic first aid kit. If you plan to travel into remote areas for any length of time, you might want to consider some additional items such as water purification tablets, antidiarrheal medicine, rehydration salts, butterfly bandages, and a quick clot medication.
How to Use Your First Aid Kit
By now you should understand just how important it is to have a first aid kit with you when you travel. But there is more to first aid than simply assembling the supplies you need. You also have to know how to use them. There is no better source of knowledge than a first aid class offered by a qualified organisation.
Anyone who travels away from home regularly could benefit from taking a first aid class. A typical class teaches basic first aid techniques including wound dressing, stabilising fractured bones, performing CPR, and even dealing with a variety of animal and insect bites.
One of the things you quickly learn in first aid class is that the care you provide to an injured patient is not intended to be a substitute for comprehensive medical care. First aid is really just to stabilise an injured person until he or she can be transported to a medical facility.
The take-away here is that it is a good idea to learn how to use the supplies in your first aid kit to render emergency care for the purposes of stabilising an accident victim. If you do not know how to properly dress an open wound, for example, your patient could end up with a serious infection before he or she ever makes it to the hospital.
A travel first aid kit, even if it is just a basic kit, should be non-negotiable for people who frequently travel away from home. Good first aid kits can be found online and at brick-and-mortar retailers. You can make your own kit as well, by starting with a weatherproof container and filling it with the sorts of things listed in this post.

We have been wearing out our jandals (Kiwi for flip-flops) on our travel adventures around the world since 2009. We think our blog is thought provoking and a little witty. But we have been proven wrong before. Find out more about us here...
What Are You Looking For?