How to Spend a Sunny or Snowy Weekend in Sochi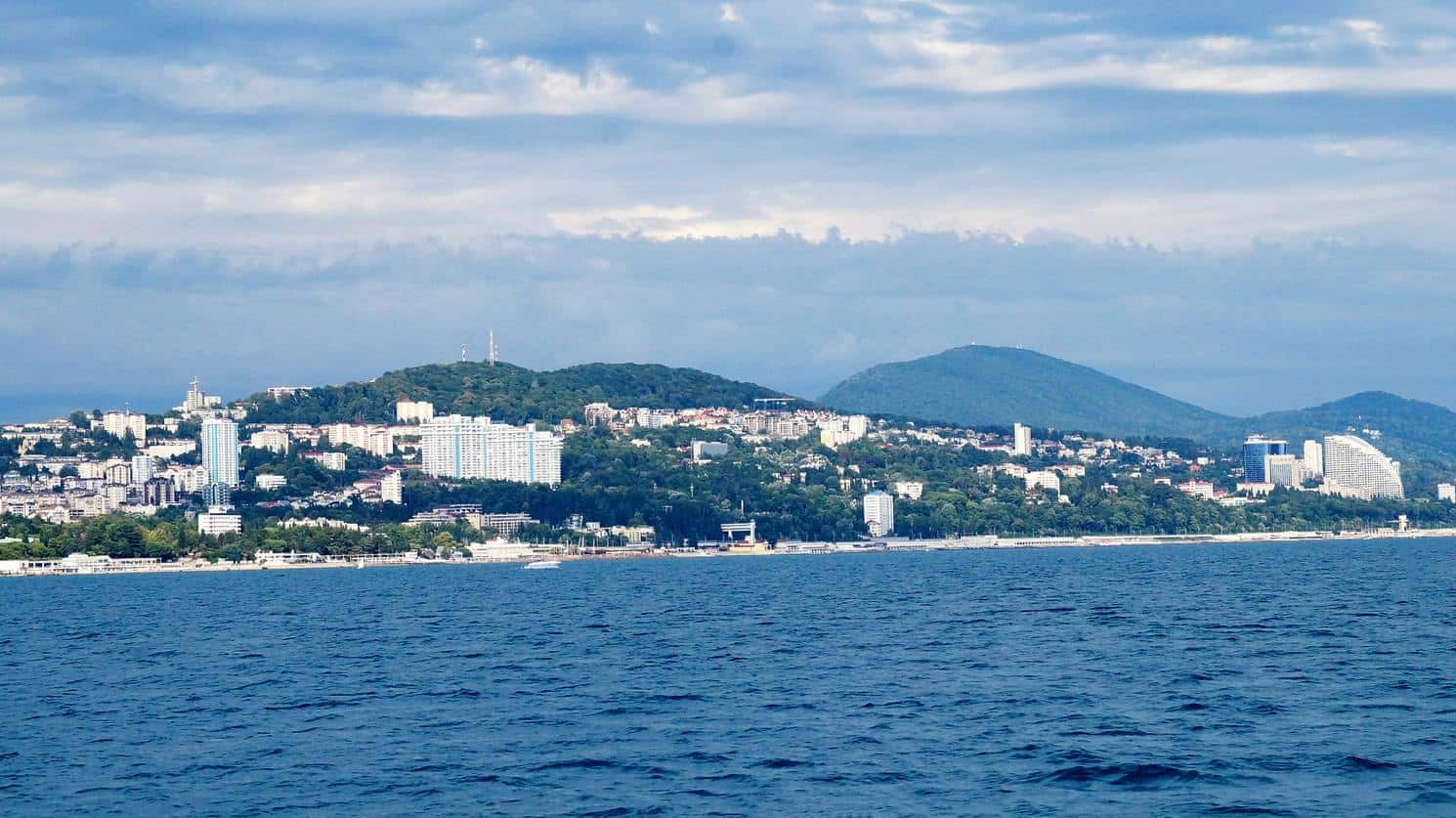 Caption: Sochi's sandy beaches and blue sea are something we might associate with a Caribbean getaway.
Snow and Sochi are not always two things we associate with one another. Sochi has a sub-tropical climate and is one of Russia's best-known beach resorts. However, just a short trip inland is the famous ski park of Krasnaya Polyana. In one weekend you can sun yourself on the beach and pick up your skis in the mountains. The incredible range of activities on offer makes this a bucket list destination for many. Here's how to spend 48 hours there.
Stay at Rodina Grand Hotel & Spa
The Rodina Grand Hotel & Spa is undoubtedly the most luxurious hotel in Sochi. All of the rooms look out either onto the beautiful black sea or to the immaculately kept subtropical gardens. While the views out are stunning, the rooms are even more special. Each room is only furnished with natural materials, marble bathrooms, precious wood furniture, and leather upholstery. Royal interior designers were appointed to ensure that the hotel was up to the most exacting standards, and it shows.
Stroll Along Sochi's Promenade
Sochi's climate is perfect for beach-goers. The city boasts a long, well-kept promenade, which provides the perfect place to enjoy a morning stroll. Start at the port where you'll see enormous cruise ships, as well as some privately owned superyachts. If you get lucky then you might even witness a regatta. After you've enjoyed the port, make your way along the rest of the promenade, taking in the Olympic Park as you go. Once you've found the best bit of beach, stop off and soak up some rays. Perhaps have a swim to build up an appetite, then dry off and take a short walk up to the restaurant for lunch.
Eat at Vysota 5642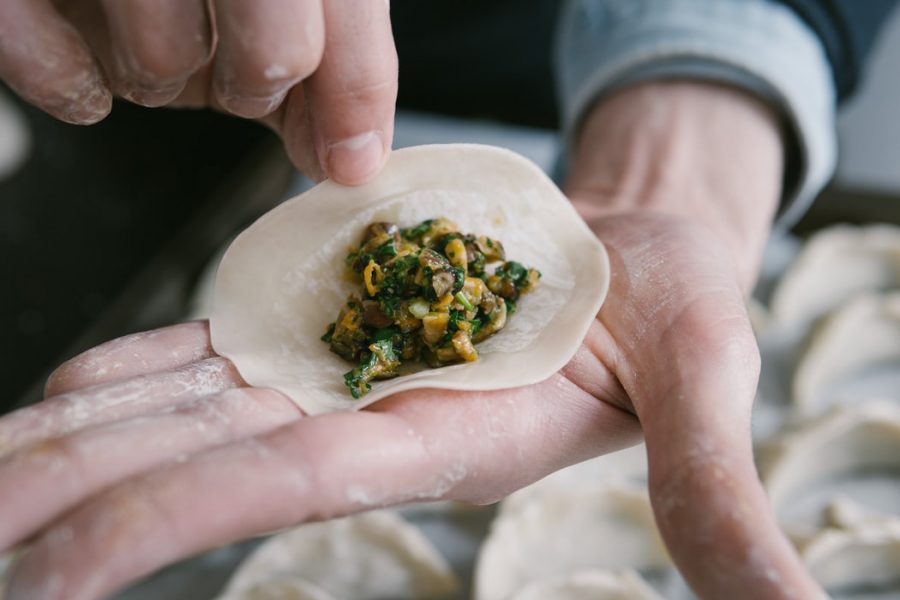 Caption: There are lots of traditional dumpling dishes at Vysota 5642 but Khychin might just be the most delicious.
Vysota is a spectacular restaurant near the beach. It's owned by famous restaurateur Arkady Novikov, who was determined to make this place a foodie destination. If you fancy a taste of home then the burgers here were immediately voted the best in Sochi, bringing together freshly ground, properly seasoned beef and simple toppings. However, if you want to try true Circassian cuisine, then the menu will not disappoint. The Khychin are delicious, combining beet leaves with cheese in a paper-thin casing. So too is the chicken in sour cream. All of the ingredients are sourced locally, from foraged herbs to chickens that have lived an almost wildlife.
Visit Krasnaya Polyana
Krasnaya Polyana is a ski resort just an hour away from Sochi. You can buy a day's ski pass and enjoy the slopes to your heart's content. Or if you aren't particularly sporty, there's another big draw up here, Casino Sochi. The European Poker Tour is one of the most hotly anticipated events to come to Sochi in recent years and will be returning again in 2021. The Casino Sochi has played host to the tournament and has seen some interesting occurrences in its time. Besides holding regular events it also has a huge selection of table games and slot machines. The building itself is beautiful, with richly decorated interiors, so whether you're playing the slots, skiing the slopes, or soaking in the scenery, Krasnaya Polyana is definitely worth a visit.
Sample Some Sochi Wine
Russia is most widely known for its vodka, but it has a surprising wine history. Sochi is the region that produces the most wine, some 60% of the country's output, thanks to its southerly location and warmer climate. Russian wine is fascinating for those with a real interest in wine and delicious even for those who haven't. Abrau Durso is a short trip away and offers tasting sessions and vineyard tours for real enthusiasts. However, if you're pressed for time then most of the restaurants around town will be glad to tell you about the local wines on the menu. Of course, if you'd rather there is always a good selection of vodka too, so no need to choose one or the other!
Shanghai Haichang Ocean Park's latest tips!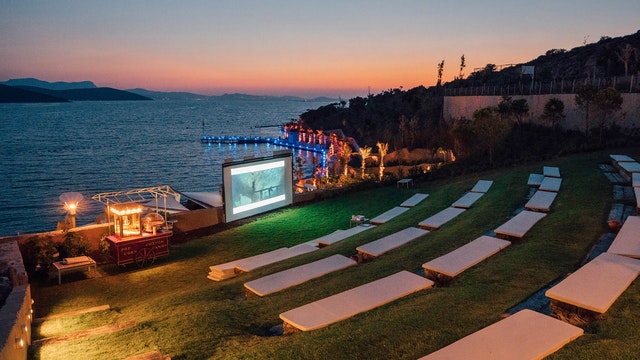 Opening hours] (specific to the prevailing policy): Monday to Friday 09:00-18:00 (the latest entry 17:00) Saturday to Sunday 09:00-20:00 (the latest entry 19:00)
Get your Chinese visa from Visa Express. 
【Rides】
Dolphin coaster, volcano rafting, space-time gondola, deep-sea voyage, rapid penguin, happy little flying fish, flying boulder, ocean carousel, pelican adventure …
The rafting and deep-sea adventure are most recommended, too good for summer!
Performing Arts and Venues
Walrus Theater – "Sea Lion Hip Hop", Killer Whale Theater – "Killer Whale Science Show", Dolphin Theater – "Dolphin Love Song", Iceberg Theater – "Beluga Love", Volcano Theater – "Mermaid Fairy Tale", Underwater Theater – "Water Dance Fish" six animal theaters; with Antarctic Penguin Museum, Sea Animal Exploration Museum, Iceberg Arctic Museum, Underwater World Museum, Volcano Shark Museum, Coral Jellyfish Museum six animal display venues
Note: Before entering the park, you can go to the visitor center to know the time point of various performances, or WeChat search [Shanghai Haichang Ocean Park] intelligent guide, performance time and map can be checked on it, convenient 5-star praise!
【Preferential policy
Children: under 1.0m (inclusive) or under 3 years old free of charge; between 1.0m (excluding) and 1.4m (inclusive), preferential senior citizens: over 65 years old (inclusive) (with their valid ID), preferential
Military: active military personnel, disabled military personnel, survivors of martyrs, survivors of military personnel killed in service, survivors of deceased military personnel, families of active military personnel, active/retired fire rescue personnel and fire rescue academy students (with their valid IDs to buy on site), preferential
People with disabilities: with valid documents, preferential
Focus, focus, focus: You think the discount is half price? No, Haichang is 40 cheaper, so be sure to pay attention, when we bought a Father's Day ticket men 180, thought the military discount is half price, the results arrived to know only 40 cheaper, not as cheap as buying men's tickets!
Service Facilities
Parking: [Shanghai Haichang Ocean Park parking lot] Reference price: ¥50/time
Luggage storage: Luggage storage is located on the right side of the main entrance of the park, 60 RMB/piece for large items and 50 RMB/piece for small items. Here to provide a suggestion, take a big bag with a small bag, no matter how many are considered a big piece, wit point praise!
Stroller rental: stroller 60 yuan / car / day, deposit of 300 yuan; single stroller 70 yuan / car / day, deposit of 200 yuan; double stroller 90 yuan / car / day, deposit of 200 yuan. Vehicle ride weight limit standard: stroller limited to 10kg, single stroller limited to 25kg, double stroller limited to 45kg.
Wheelchair rental: free rental, deposit of 300 yuan.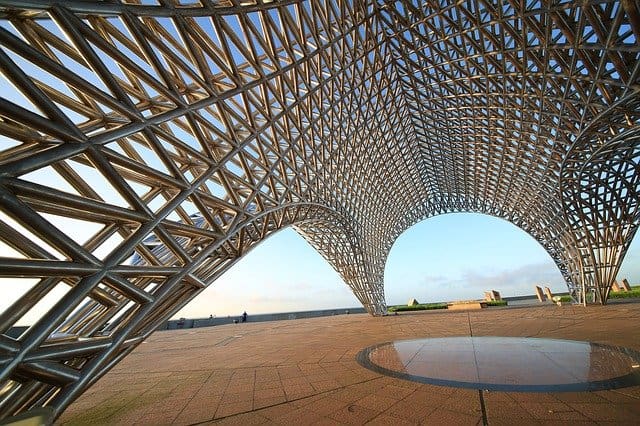 Suggested tour route
(According to tour time 10 o'clock into the park)
1、Enter the park on the right hand side, the sea animal exploration museum, "Walrus Hip Hop", you can watch close up
2, orca theater, about 20 minutes, after watching the walrus immediately after the queue, people are really a lot, but also the most worthwhile to see the pavilion, there will be live interaction, orca performance and science, very meaningful, the front 1-7 row is recommended not to sit, there will be a performance orca baby will fan the water! The middle position is VIP, another charge, 90 yuan / person.
3, 4D theater, the queue is also a lot of people, just opposite the orca theater
4, the iceberg Arctic Museum, there will be polar bears, my niece super favorite, of course, the purpose of coming here and one, that is to take the volcano cable car, free, directly to the volcano shark museum, save time to walk, the view is also great!
5, the volcano shark museum, in which you can look at the underwater world, there are "mermaid fairy tale" performance (is the mermaid), this time I think walking tired, early to take a good position, the back row can also lean, comfortable and cozy, by the way, eat something.
6, out of the shark museum forward along the road signs to find the dolphin museum, catch the "dolphin love song" show performance, but also live interaction to send small gifts, this time to choose to sit in the front row, and then is to enjoy the dolphin show.
7, to here congratulations, basically belong to the super tired state, 16:00 is still "beluga love" program, we can take the cable car back to the iceberg Arctic Pavilion, directly sitting on the ground, quietly watching the show, beluga whales are really naughty, after the show, the actors and beluga whales will play a little longer!
8, Antarctic penguin museum, this I put the last, near the exit, go to shoot can go out
9, if there is still energy, you can go to the remote area – coral jellyfish museum, shoot shoot shoot ~ ~
Accommodation
Shanghai Haichang Ocean Park theme resort hotel, the price is about 2,000, the Internet can be directly purchased, there are fast passages on the same day can have unlimited access to the marine park
Shanghai Dripping Lake Crowne Plaza Hotel, there is a free shuttle bus directly to the Ocean Park
Five Fun Reasons to Move Pasadena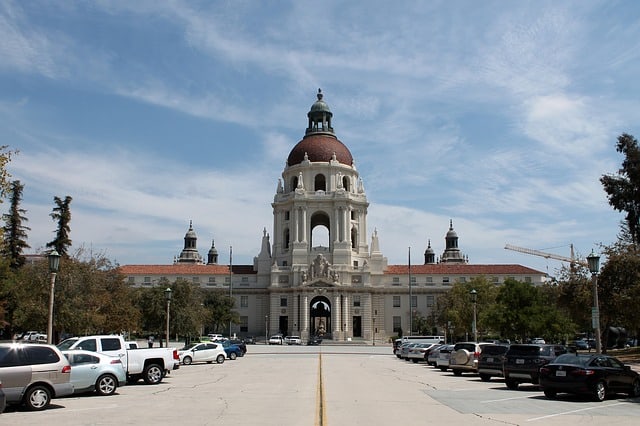 The whole idea about traveling is not to set your feet on foreign lands; it is to put your feet in your motherland. This explains why it is essential to research an area before relocating.
Are you contemplating moving to the Pasadena region of California and still in doubt whether you are making the right decision? Ask anyone who is familiar with Pasadena, and they will not hesitate to tell you that it is a life-changing decision you are about to make. The best Pasadena movers will certainly help you to move to and from the area and are available to help you during this time. So, don't worry, you do have help as you conduct this large move.
Here are the five fun reasons why people move to the Pasadena area. 
The Weather Conditions Are Amazing
You must think about Pasadena if you are looking for a place with favorable weather conditions all year round. Remember Pasadena is located further inland and at a higher altitude than Los Angeles. The location gives Pasadena the warm to hot Mediterranean-like conditions in the summer months and slightly colder winters and hotter summers. The night temperatures in the winter months will rarely dip below freezing. You can learn more about the wonderful weather in this beautiful place by contacting people who live in the area.
The Schooling System
Pasadena is home to 51 top private schools. The city is the place to be if you are looking for an extraordinary schooling experience. Whether you are a parent who is worried about your kid's education or a young adult ready to explore the goodies in the education sector, Pasadena is just the right place to be. The South Pasadena region is home to the country's highly-rated education institutions.  It is best to click here to find out more about different opportunities and scale up your educational aspects in life.
The Green Action
Pasadena is a great place if you are looking for somewhere cool and unpolluted. Pasadena is one of the regions with the strictest climate change and greenhouse gas emission policies in California. The leadership seeks to reduce gas emissions by over 80% by 2050. This explains why you must be part of the state system. That means that you go hiking, and take on other activities like biking and breathe in the fresh air!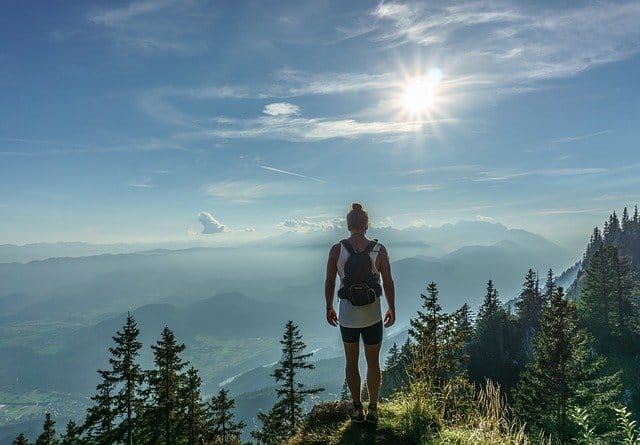 Dining and Shopping is Abundant
The Old Town Pasadena area gives its residents an incredible selection of local amenities spanning over 21 blocks for dining, shopping, fun, and engaging in exciting things for all age groups. The region offers a wide range of upscale boutiques and retail stores and an endless selection of pubs, comedy clubs, outdoor cafes, and restaurants.
Pasadena has constantly been revitalized into an outstanding global village. The town provides an open-air mall with three city blocks, a shopping district in the South Lake Avenue area, and a classical collection of Arclight Cinemas.
The Homes in the Area
Pasadena provides you with the finest example of the residential architecture of the early 20th century. From Frank Lloyd Wright's 1923 Millard House to the arts and crafts Gamble House, the Pasadena region is full of old housing models that will remain lingering in your mind. Even though they may not be available for sale, you may have the opportunity to land on residential properties and other craftsman-style homes like the Spanish colonial revival residences that have been in existence from the early 1900s.  
From the incredible sporting history and old-school architectures to the exceptional schooling facilities, find out why this place is fantastic. In particular, the sensible climatic conditions leave everybody yearning to call Pasadena their home.
Why You Should Move to Tulsa Oklahoma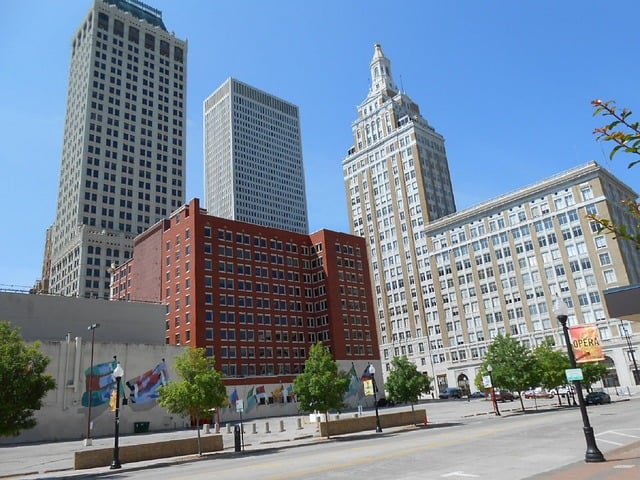 Are you contemplating a place to settle down in life? Do you want a place to start a family? Are you looking for a place that will give you an exciting city life with Atlantic scale weather? Then Tulsa Oklahoma, is the place to be.
Here are the reasons why you should move to Tulsa, Oklahoma.
The Low Cost of Living
Tulsa offers you incredibly low prices on everything. This explains why you must consider Tulsa, Oklahoma, as your next area of residence. Remember, Oklahoma is an oil state, so you don't need to worry about heating bills as much due to various capacity levels. This makes everything cheap. The fact that Tulsa has room for expansion reveals why it has the least housing costs compared to other regions. Similarly, Tulsa enjoys a lot of healthy business competition and a booming economy that makes life easy.
The Ever-Expanding Job Markets
The low cost of living in Tulsa allows its residents to spend more. This, in turn, yields a favorable environment for businesses to thrive and offer low rates. 
Such an exemplary cycle of consumerism and business yields endless job opportunities.
Tulsa's low-cost living has also attracted both startups and multinationals to set up their headquarters and branches. Tulsa is home to a wide range of in-demand sectors like those in the information technology, aerospace, finance, and energy sectors.
In fact, most of the initially established industries in the Western and Eastern coasts are evading the stricter regulations and high costs of operation while considering Tulsa as the best place to settle. The resultant moving companies come with lots of job opportunities. Tulsa's willing workforce, incentive packages, and low operation costs make it a place where every company wants to relocate. This creates enormous job openings.
The Entertainment Is Quite Compelling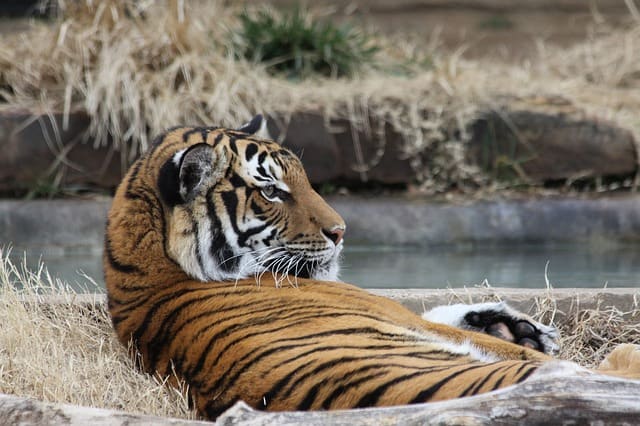 Tulsa has every kind of entertainment on your list. From the live music bands to recreational centers, Tulsa Oklahoma, is the place to reside. The Cain's Ballroom is one of the must-visit places if you want to enjoy all sorts of live music scenes that the American landscape can provide.  
Other areas like the BOK Center and the Brady Theatre will leave you wanting to explore genres like electronica, star performances, and rock.
Have you ever heard of the Tulsa Zoo? Well, you will have the opportunity to move closer to the country's cutest animals any day, Monday to Saturday, when you make the decision of moving to Tulsa, Oklahoma.
Of course, we cannot forget about the gambling opportunities present in the state, either!
The Healthiest City (At Least One of Them)
Tulsa is the place to move if you are among the growing number of health-conscious Americans. Tulsa is ranked as one of the healthiest cities in the state of Oklahoma. This makes it a great space to be if you are trying to take control of your health and that of your family. 
The city provides you with lots of healthy feeding options. The Cherry Street market goes to record as one of the health-sensitive farmers' markets that Tulsa, Oklahoma, can provide. The terrain in Tulsa makes it suitable to engage in healthy sporting activities like skiing, biking, and trail hiking. The Tulsa Runner and the Sun & Sky operations will give great opportunities to get in shape.
Tulsa Oklahoma, takes care of all your health, social and economic needs. From housing and employment to sports and fitness, Tulsa Oklahoma, takes care of all your residential needs.

We have been wearing out our jandals (Kiwi for flip-flops) on our travel adventures around the world since 2009. We think our blog is thought provoking and a little witty. But we have been proven wrong before. Find out more about us here...
What Are You Looking For?