Team Building on Group White Water Rafting Trips
Team Building through Group Rafting Trips
Bringing together a group of people and exploring new outdoor adventures can be one of the most beneficial activities a team of people can do for each other. Regardless of what type of group you are actively participating in or working with, exploring new ways to have fun is something that's highly underestimated. Group white water rafting trips are some of the most popular activities these days, as they encompass the idea that everyone that's going will have to work together in order to achieve a goal, while also having a lot of fun. 

Reasons for Group White Water Rafting Trips
Overcoming the Odds
Everyone going will have to make sure that they've prepared for the group rafting trip, both mentally and physically. Preparing for a trip like this will take a little courage from some people, especially those that have concerns with being in moving water. Fortunately, river rafting is an activity that is conducted with the utmost regard for safety and professionalism by all respectable outfitters. Group rafting trips also present an opportunity for people to overcome their hesitations with being in moving water and do so with a group of people they know they can trust, and feel somewhat comfortable around. Another positive to choosing a group rafting trip as a team building activity is that rafting outfitters routinely have a variety of trips to choose from. So if your group is not the most physically fit or is a little intimidated by the idea of a high adventure raft trip, you can choose a calmer float-style trip that will give everyone a taste of adventure while keeping everyone closer to their comfort zone.
A Change of Pace
From the moment that you enter the outfitter's place of business and see the rafts and gear loaded on trailers, along with the friendly guides and staff welcoming you, you'll forget the world you've temporarily left behind. A sudden jolt of excitement and anticipation will occur the second you and your group get instructed to grab your gear and hop on the bus. With the thought of a new adventure on the horizon, a bus full of people can become instantaneously energetic. For people that have a lot of monotonous actions in their lives, a group rafting trip adventure becomes a major change of pace. This promotes a sense of change and ultimately the enhancement of people's souls. And this new adventure is often enjoyed the most by those guests who were the most timid coming into the experience. It usually takes just one or two rapids to boost the confidence of that once-timid rafter before they are craving the next big wave and excitedly joining in the 'paddle high five' after the crew celebrates another successful run through a rapid.
Team Building Exercise
Even though each group will have a guide to instruct them on how to conduct themselves within the raft and especially during rapids, every person within their rafting group will have a responsibility to work together in order to achieve all of the micro challenges that group rafting trips entail. Since rafting guides will be very instructive and demanding of people's attention, everyone within the group will have to stay focused and listen to all of the commands given. Whether it is "left forward one" or "right backward twice," the commands will need to be met on cue in order for the raft to be directed on the right course through the rapid.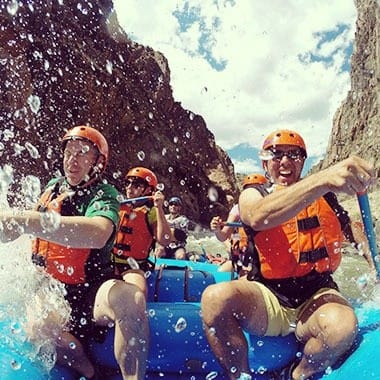 An Experience for Everyone to Remember
The most significant benefit of participating in group rafting trips is that it provides an adventure that everyone can remember and talk about whenever there is a time for conversation. Since there will be opportunities on the river for everyone to have a shining moment, group rafting trips provide future moments of levity for the group to converse about. There's nothing better than giving your fellow group members a little bit of a tough time about the way that they reacted during a huge splash or a hard hit into a river hydraulic. A team building raft trip isn't all about the rapids though; professional guides are often very knowledgeable about the local geology, plants, and animals. Guides are excellent story tellers as well, but don't be too surprised if they throw in a good natured tall tale just for fun to see who they can get to buy it!
The Opportunity for Conflicts to be Resolved
Whether it's an ongoing feud between a couple of boys in a Boy Scout troop or a couple of employees in the workplace, group rafting trips can present an opportunity for underlying tensions to be neutralized through group interactions and potential bonding moments. Something as subtle as a work conflict can dwell within a few employees for years, causing ongoing tensions that can actually be detrimental to the work atmosphere and productivity. A shared group rafting trip unravels those tensions, puts everyone on the same level, and allows for a focus on an activity where the priority is fun and adventure – ideas we can all agree on.
Planning a team building activity like this, "where the objectives are clearly stated and can be met," will promote good feelings, healthy interactions, and reasonable expectations.
Author: 

Ben Sack is the General Manager of Echo Canyon River Expeditions, Colorado's largest white water rafting outfitter. He's also a raft guide, photographer and a father of two boys. He writes to inspire the adventurer in all of us to get out and explore our rivers. (Google+, Facebook, Twitter, Linkedin)
Get Peace of Mind When You Pre-Book Transportation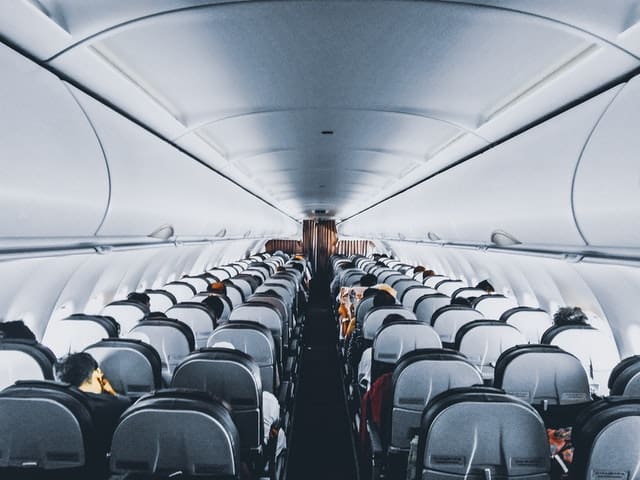 Traveling is extremely fun, right? It helps you go to different destinations and enables you to have exposure to new people, cultures, and ideas. Many people travel with others so they can genuinely get a taste of life and share their experiences in real time with other people.
Remember that life is all about the experiences that you have and the memories that you make as these provide you with a life that is well lived.
Indeed, remember that your travel experiences, and other memories that you make are essential aspects of life because it gives your life a bit more flavor. You can feel a certain thrill when you are transferring from one airport to the other. It can give you joy because you are moving and being more free instead of being confined to one location.
Now, when it comes to a life well-lived, it certainly takes some effort. Most individuals find that they must be intentional about what they are trying to do to have the most opportunities in life.
This is certainly true for the traveler. The best travelers know that traveling is far from easy if you do not have the right amount of preparation.
Remember that it takes quite a bit of work to have a wonderful trip. It can be fun to have surprises, but it is best to have pleasant surprises. Here is what you need to know to have a pleasant trip.
Pre-Book a Transfer From Any Spanish Airport
If you find yourself in Spain, then you would want to make sure that you utilize the right modes of transportation to make sure that you get to your destination with ease. Thankfully, the beautiful country has great service providers that will make your travel life easier in this regard.
Remember that effective service providers will provide a taxi or a minibus. These service options are useful because they can cater to your various needs. For instance, if you have a large party, a minibus would be wonderful. If you have a small group of people, then a simple taxi would suffice.
These different options enable you to meet your needs regardless of the size of your overall party.
More Benefits in Pre-Booking Your Transfers
There are other benefits to pre-booking your airport transfers. Whether you are going to Barcelona City or to Madrid City, it is important to note the various benefits of working with the right transportation firm.
Now that you are aware of the options that you can choose with preeminent services, other benefits include locking in a price, minimizing wait times at the airport, and having a pleasant experience with a wonderful driver.
Instead of having to worry about the price and about cancellation options, or if someone will show up on time, working with a wonderful firm like Solhop enables you to have total peace of mind when it comes to your transfers.
You can also ensure that you will drive in style with the options available to you from the different cars on offer.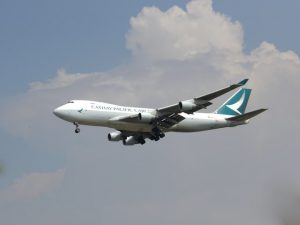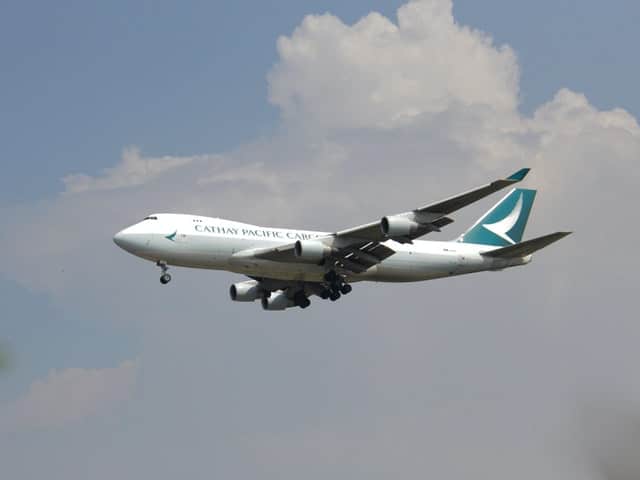 Have Fun On Your Trip
Now that you have your transportation squared away, remember that you are on a trip and remember to have fun. Whether you are traveling from the United States of America or from other places in Europe, you can be sure to have a bit of fun in Spain!
Travel Tip: Train to Pisa from Florence
Whether you spend a half-day or full day in Pisa, we recommend that you Train to Pisa from Florence. It's the fastest and cheapest way to get there.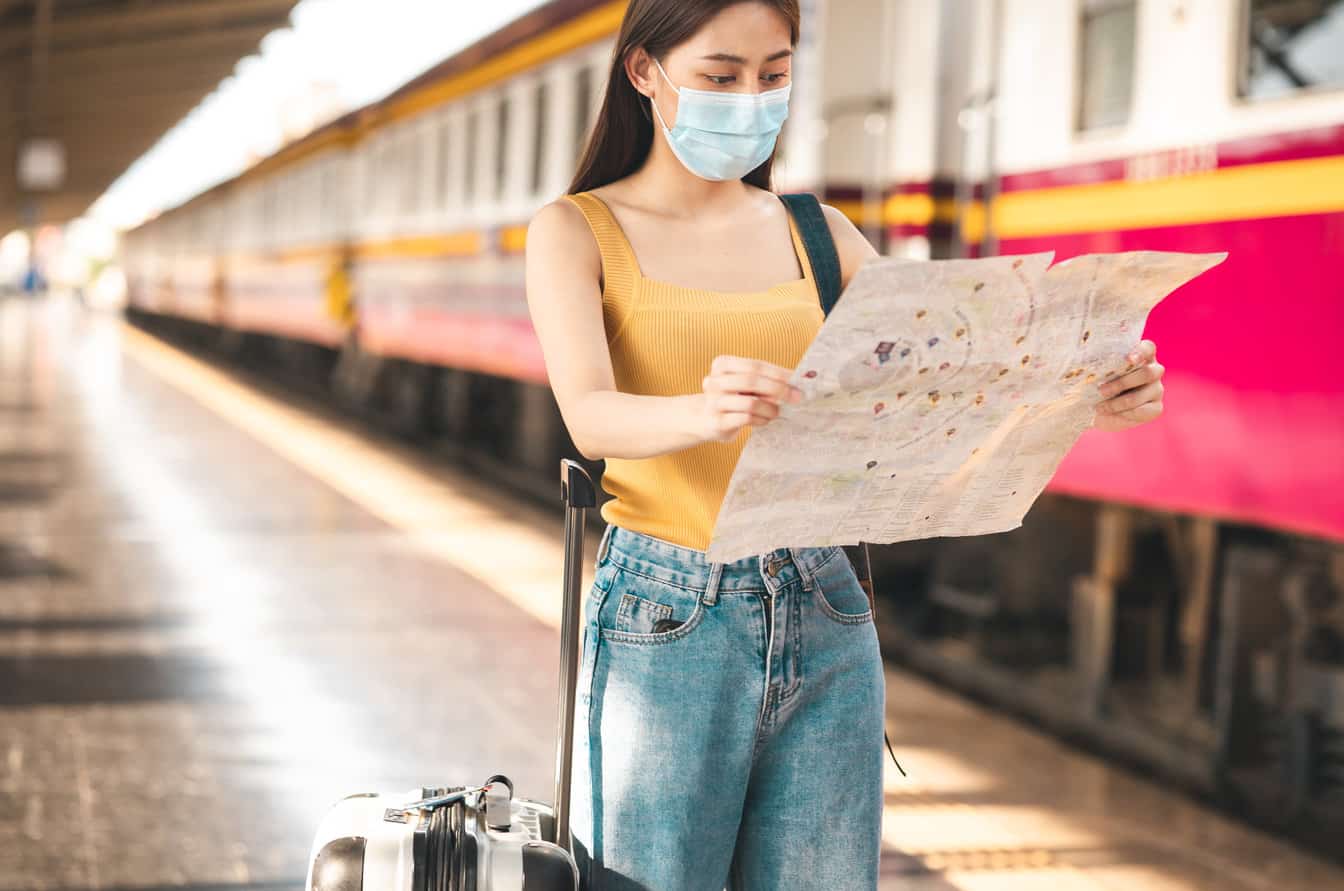 Traveling by train is one of the best ways to see the beautiful countryside of Italy. The train from Florence to Pisa takes about an hour, and the journey is stunning. The route takes you past vineyards and medieval villages, through tunnels and over bridges, with breathtaking views of the Tuscan hillsides. You can even see the Leaning Tower of Pisa as the train approaches the station.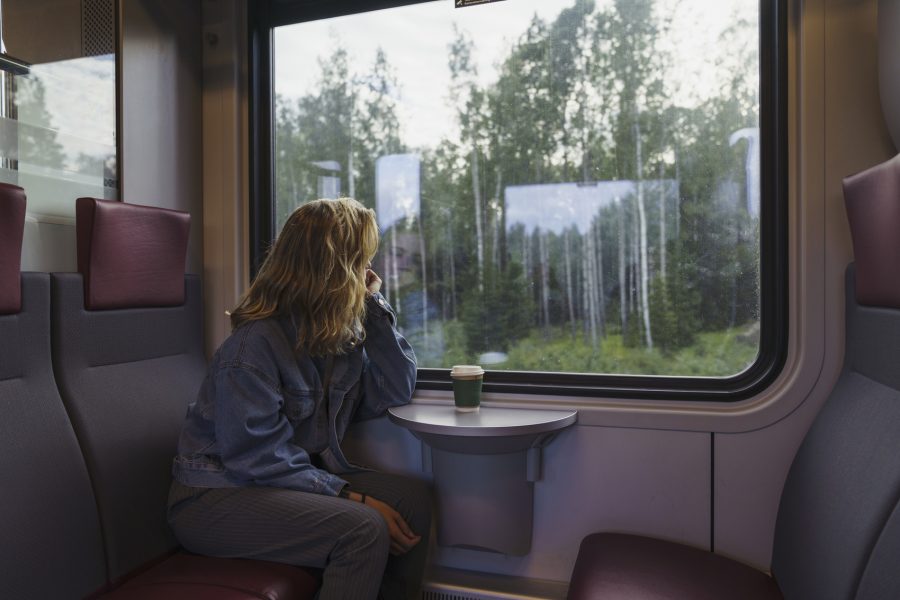 Upon arrival in Pisa, you can explore the historic center and visit the famous cathedral, before enjoying a leisurely lunch overlooking the River Arno. With its stunning scenery and convenient location, a train trip from Florence to Pisa is a great way to spend a day in Italy.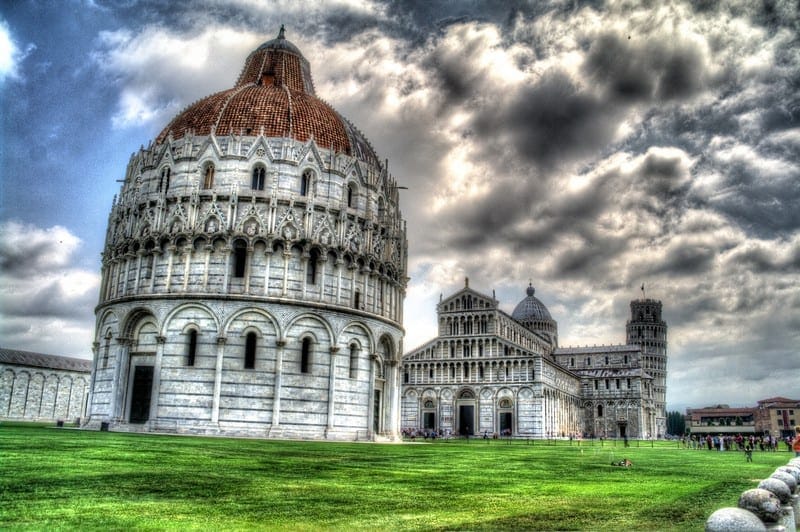 How to get to Pisa from Florence
You have a couple of different options for your own half-day trip to Pisa from Florence depending on how you like to travel. But if you are like us and enjoy travelling around Italy by public transport, then you will definitely want to train to Pisa from Florence.
Train to Pisa from Florence
Florence and Pisa are less than 100 km apart and the easiest way is to train to Pisa from Florence. The entire trip one-way takes approximately an hour depending on your route with no transfers.
Trains leave from Florence S.M.Novella for Pisa Centrale a few times every hour. The closest train station to the leaning tower of Pisa is Pisa San Rossore, but it's not worth the extra time or transfer required. Pisa itself is small and it takes less than 30 minutes to walk to the leaning tower from Pisa Centrale.
Plus you get to explore more of the city such as the River Arno lined with beautiful stately homes.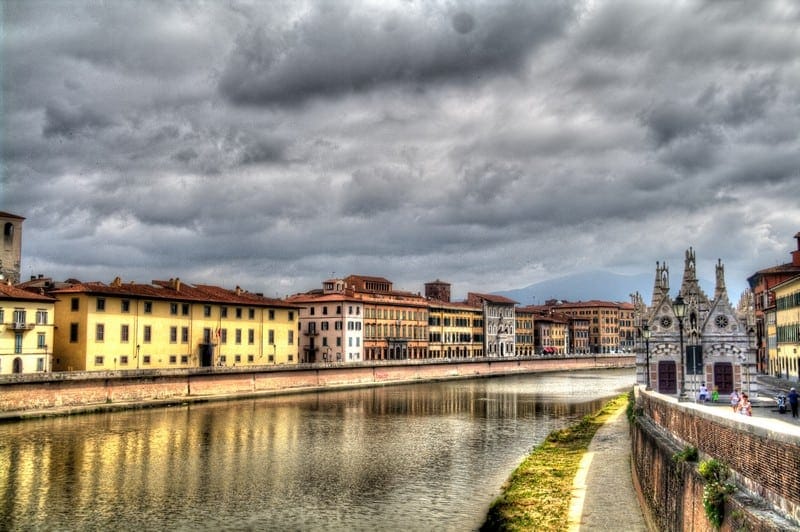 If you want to book online then a one-way ticket by train to Pisa from Florence will cost from €7.80 (US$10.40) in 2nd class. It is important to make sure that when you are searching online via the Italian train booking site, Trenitalia, you search for "Firenze" rather than Florence.
The train schedules are very easy to understand so we recommend booking your ticket from the self-service machines on the train platform. The return journey is just as easy in reverse. Just watch that you don't miss the last train around 10pm most days and carry cash with you for the ticket.
Finally, validate your ticket before boarding the train. We forgot a couple of times but used the typical "I'm a stupid tourist" line to get out of any fines.
Bus to Pisa from Florence
Another option is to catch the bus to Pisa from Florence.
There are two main bus companies, Terravision and Autostradale, run regular buses to and from Pisa Airport and Florence Airport into the Florence city centre, they don't actually go into Pisa itself. The train to Pisa from Florence is so reliable, fast, and cheap, that you may not want to consider this option.
However, there are some advantages to taking the bus. You will see a lot more scenery from the window of the bus, and it's definitely cheaper; sometimes you can find fares as low as 4 Euros, especially on Fridays.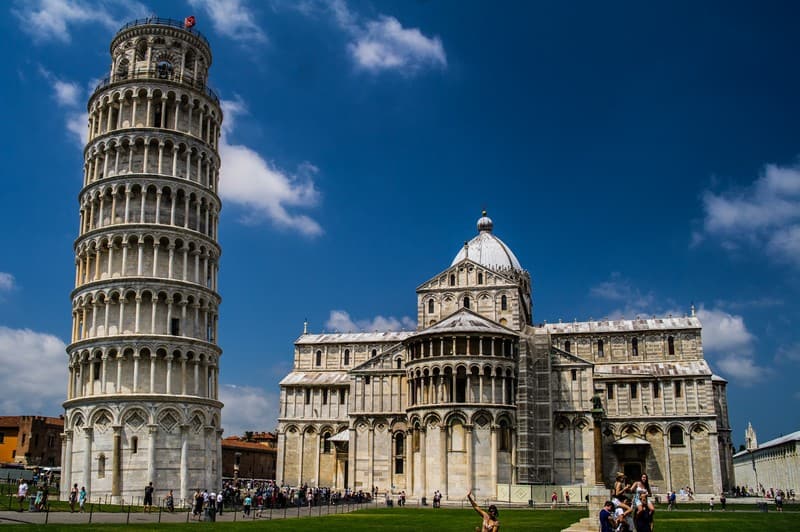 Driving to Pisa from Florence
If you have hired a car or scooter in Tuscany then you might look at driving to Pisa from Florence. However, even though the distance is less than 100km, the trip will still take approximately 1 hour.
Aside from the fact that the train to Pisa from Florence typically takes less time than driving, you also have to avoid the crazy Italian drivers. Not to mention trying to find a carpark in two of the most popular cities in Italy. Impossible.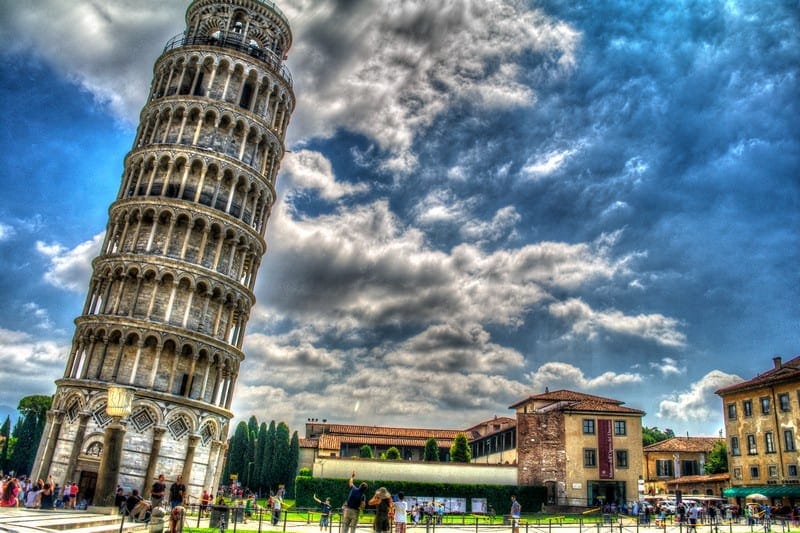 Guided Tour to Pisa from Florence
If you have been enjoying the sunset in Florence and all the city has to offer then you might want to take in a guided tour to Pisa from Florence. Not only do you get a great guide to learn all about the history of the area, you also don't have to worry about getting to Pisa from Florence.
You might want to check out this guided tour around Pisa or get a little bit more adventurous and try out a segway tour in Pisa. Perfect for the family and it will keep the kids entertained between stops.
If you have a whole day, and haven't managed to fit in a hike around Cinque Terre, then we recommend looking into the Pisa and Cinque Terre day tour. Lasting roughly 12 hours, you will travel from Florence to Cinque Terre, with a 2 hour stop in Pisa to see all the main sights.
We also reckon guides help you get the best photos, as they have seen all the poses.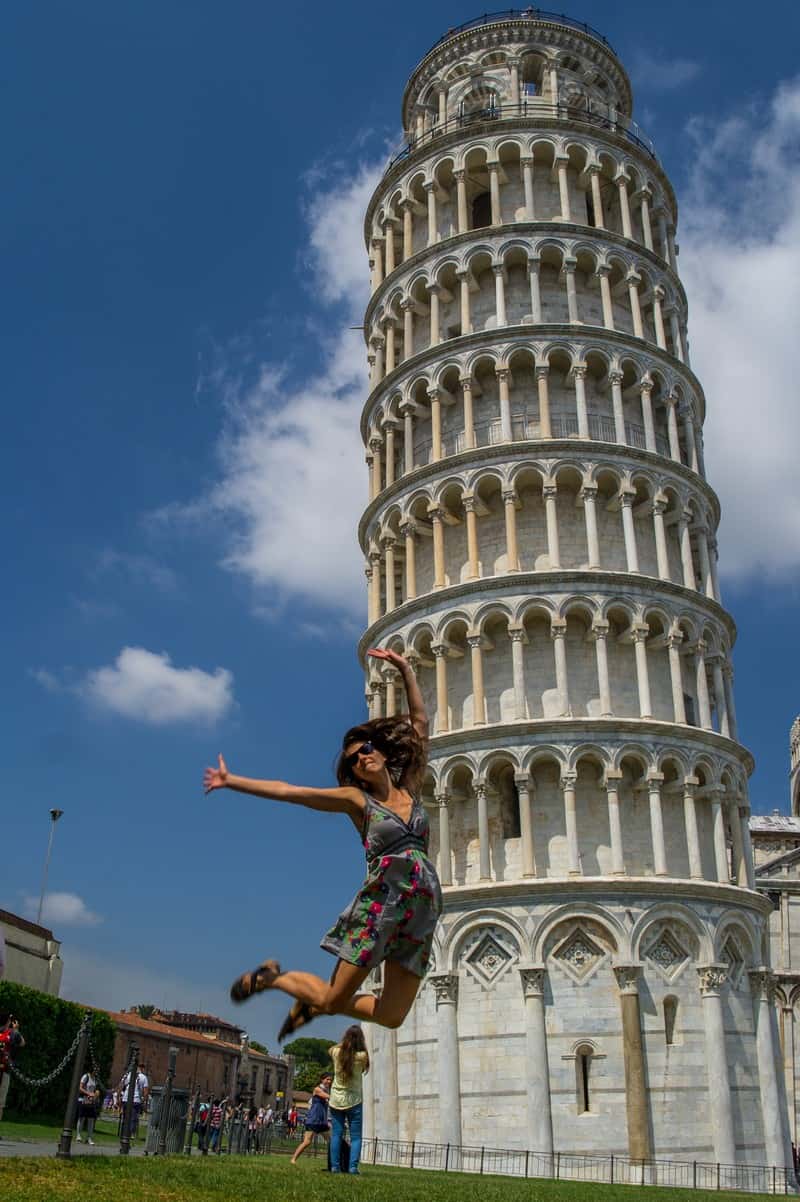 Tell us below if you have taken any funny photos in Pisa!
Everything You Need To Know Before Buying A Yacht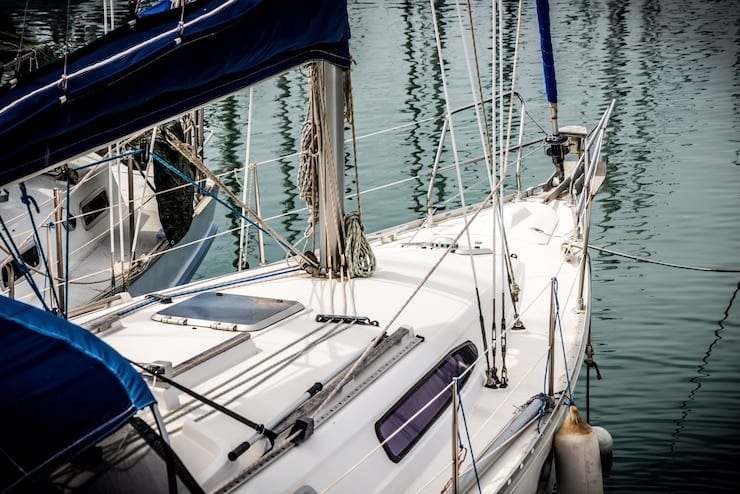 Spending time on a yacht is a great way to relax. You can cruise, do water sports, try your luck in fishing, or you can even entertain guests on your yacht. However, a yacht is still a significant investment, so you must learn as much as possible before buying one.
If you are pondering buying a yacht, there are several things that you need to know. You should ask yourself what type of yacht you want to buy and what type best suits your needs.
Aside from this, you also need to determine your budget for purchasing a yacht. Boating safety courses and trial runs are also essential to ensure your safety while on your chosen yacht.
What Do You Want In A Yacht?
When buying a yacht, you must ask yourself, "What do I want in a yacht?" Do you want the yacht to be big? Do you want to use the yacht for fishing?
Answering the questions about the yacht you want can help you determine your priorities in buying a yacht. Take, for example, if you want to utilize your yacht for watersports. Certain types of yachts cater to watersports, like wakeboarding and wake surfing.
Another popular way to spend time on your yacht is an overnight cruise. If you want to do this, you should consider the size of the yacht you want to buy. Can it accommodate passengers sleeping onboard?
Questions like these can help determine if you need different amenities in a yacht, like cabins, cooktops, and relaxation areas.
How Much is Your Budget?
Now that you have determined what you seek in a yacht, it is crucial to set a comfortable price for your pockets. When buying a yacht, you can get carried away by all the types and models available.
It might be tempting to go above your budget when buying a yacht, especially when so many options are available. However, it is vital to research yacht prices on manufacturer websites, as well as sites of brokers and dealers.
After all, it is necessary to keep the costs of maintaining a yacht in mind. Some costs of owning a yacht include insurance, repairs, fuel, and general upkeep.
Determining your budget for the yacht and sticking to it can make the most out of your yacht purchase.
Where Do You Buy A Yacht?
Since a yacht is a significant investment, going to a trusted and reliable dealer is your best bet. You can visit websites or written material to gather information about a prospective dealer.
Seasoned dealers need to know your lifestyle to determine what type of yacht suits you best. They can ask questions about your boating preferences, whom you boat with, and other similar queries. They use this information to match you to the yacht that best fulfills your needs at the right price.
Should You Try the Yacht Before You Buy It?
Try and test the yacht that piques your interest as much as possible. If you know a yacht owner with a model you are interested in, you could ask to check the yacht out. Doing this helps you assess the amenities and features of the yacht before you make the big purchase.
Boat shows, if available, are also good ways to see and assess the yacht of your choice. Well-known brands do these shows, allowing you to see and experience the yacht.
What About Your Safety?
Some places require a recreational boat license for you to sail on your yacht. However, you can easily avail classes to sharpen your boating skills. These can help you learn how to sail on a boat and some basic safety measures while on your yacht.
You can look for information on the official website of your local or national maritime safety authority.
How Do You Buy A Yacht?
Buying a yacht might seem like a long, detailed process, but it is pretty straightforward. First, you need to find out what you want in a yacht. In other words, determine your purpose for buying a yacht.
The next step is to set a clear budget and the amenities and size of the yacht you want to buy.
Conclusion
Sailing on a yacht is not a simple task, so acquire all the necessary documents to operate a yacht. The necessary paperwork can include a boating license, boating safety courses, and other relevant documents.
Test the yacht before you commit to it, and make sure that you are comfortable with it before purchasing it. You can attend boat shows and dealer demos or ask someone with a similar yacht to let you assess their yacht.
Lastly, find a yacht dealer that wants the best for you. Finding the best dealer can make your yacht buying process much more manageable. Reliable dealers will keep your budget and goals in mind while matching you to the yacht of your dreams!

We have been wearing out our jandals (Kiwi for flip-flops) on our travel adventures around the world since 2009. We think our blog is thought provoking and a little witty. But we have been proven wrong before. Find out more about us here...
What Are You Looking For?