A Vape Guide to Travelling Across the Globe
Not only is vaping becoming increasingly popular across the globe, but it's contributing to a decline in the number of active smokers. To illustrate this, the number of vapers rose from 7 million in 2011 to 35 million just five years later, while research group Euromonitor estimates that the number of adults who vape will reach 55 million by 2021.
At the same time, the number of smokers has continued to decline falling from 1.14 billion to 1.1 billion since the turn of the century. In the domestic market, there's no doubt that firms like VIP  Premium Vaping and E-Liquids have played a key in driving this trend, with a robust regulatory framework has also proved beneficial.
While vaping is legal and practiced widely in the UK, however, the same cannot be said for other jurisdictions in the world. With this in mind, here's brief guide for travelling vapers and what they can expect when visiting various locations across the globe.
Europe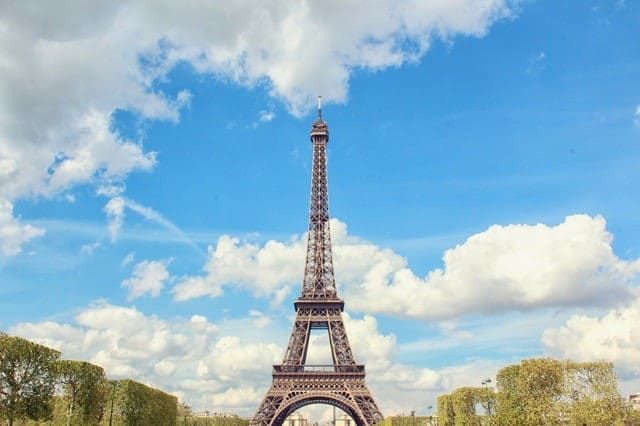 If you're travelling inside the EU, the chances are that you'll benefit from relatively vape-friendly regulations that enable you to indulge this popular pastime.
The regulatory framework in this jurisdiction is governed by the Tobacco Products Directive (TPD2), which provides clear guidelines for the quality of products. Back in November, there was a further exchange of vaping regulations within the UK, as MEPs looked to maintain a framework that drives innovation while also protecting the interests on single market customers.
Still, the attitude to vaping varies from one member state to another, and as while the EU provides a basic framework each country is free to impose its own laws.
So, you'll need to review the guidelines associated with your chosen destination when heading to the EU to ensure that you can comply fully.
Asia
As you may expect, regulators and lawmakers in Asia take an entirely different approach to vaping.
In fact, this practice is probibited in some jurisdictions, where those who are found vaping or in possession of certain materials could face considerable sanctions.
This is particularly true in Thailand, where individuals caught vaping could face a prison sentence of between five and 10 years. In Singapore, individuals found guilty of vaping could face a fine of up to $5,000, so anyone visiting here is advised to leave their vape kit at home.
The landscape in India is a little more confusing, as this nation is home to 108 million smokers and its population have fully embraced vaping in recent times. Despite this and the fact that vaping is not officially illegal in India, there have been instances of people being sentenced to prison for selling kits and cartridges to customers.
The Middle East and Other Jurisdictions Outside the EU
Elsewhere, there's a wide range of regulatory approaches that need to be considered by travelling vapers.
This is particularly true outside of the EU, while it's also important to note that many of these jurisdictions have little or no safety rules with regards to e-liquids.
This means that you should avoid buying e-liquids abroad in most instances, unless you have knowledge of the market and its safety standards.
You'll also need to pack your vape kit sensibly when travelling, as you look to remove all batteries, put your vape kit in a case and limit your e-liquid carry-on to just 100ml. The failure to do this could prove highly detrimental, with many vapers travelling to Dubai having had their kits confiscated on arrival.  
What to expect when your holiday is cancelled. A helpful guide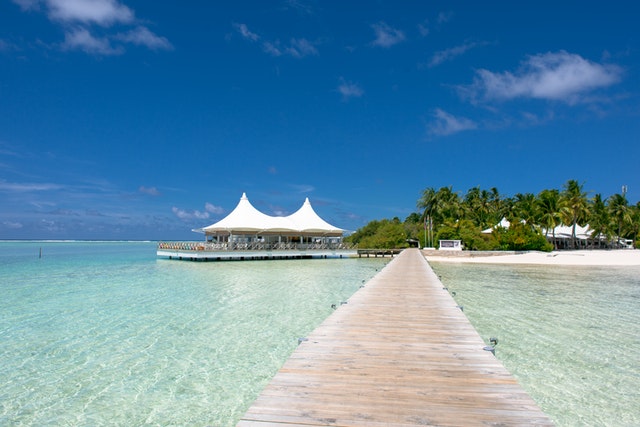 We all know how exciting planning a holiday is. From the moment we book time off work, we're already counting down until we're stepping off the plane and enjoying the sunshine. The anticipation and excitement is all part of the fun! Unless you're an expert at last minute holidays, it can take a few months to ensure everything is in order and ready to go. 
Being organised plays a huge factor in ensuring your holiday goes off without a hitch. Check out this website for a helpful infographic on what to do if your holiday is cancelled. From deciding what clothes to take, to remembering all your holiday essentials: your passport, boarding passes, getting all your travel money ready and arranging transfers to the airport, so you get there on time…going away on holiday isn't as straightforward as we'd like it to be, is it?
But sometimes, no matter how organised you are things can go wrong. And when your holiday is cancelled out of the blue, not only has all that planning gone to waste, but now you're burdened with stress, anxiety and frustration. Your first step is to ensure that you get your money back, so here you'll find a helpful infographic of what to do if your holiday is cancelled. 

Best Travel Destinations for 2020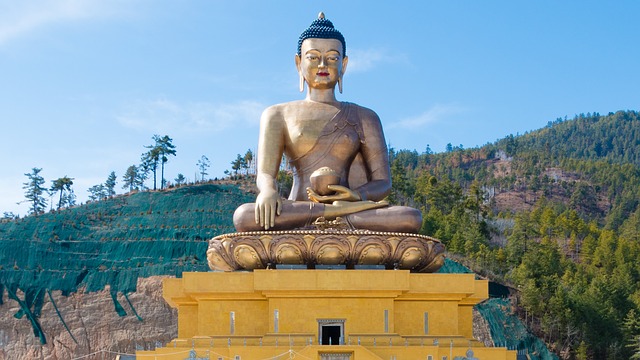 Lonely Planet has this week released its list of best counties to travel in for next year. According to the company, these destinations represent not only amazing slices of cultural, historical and natural interest; they're also interested in how sustainable the region's tourist trade is, and what impact it has on the natural environment.
Let's take a look at some of the high-ranking countries featuring on the list.
Bhutan
This landlocked nation in South Asia is among the world's smallest, with a population of less than a million. It holds the distinction of being the world's only carbon-negative economy, and is on course to become fully organic next year. One of the most notable government measures on this front concerns the tourist industry: those travelling to Bhutan must contribute a daily fee toward conservation efforts. Consequently, those that do manage to gain entry are allowed to wander through the Buddhist temples and pine forests in near isolation. It's an unforgettable experience – for those who can afford it. To get the most from your visit to Bhutan, it's worth going with an experienced tour operator like Jules Verne, who'll ensure that you don't miss a thing!
England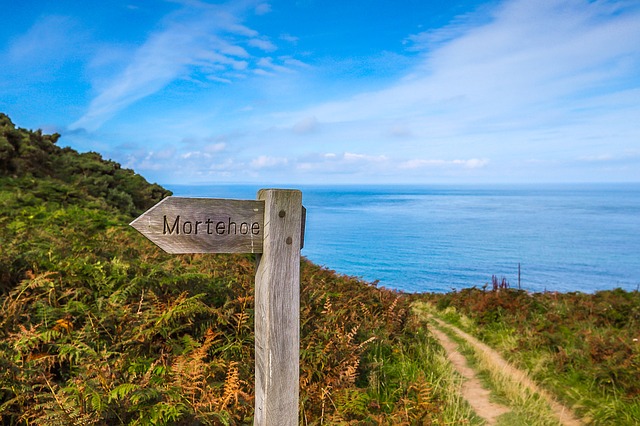 It might surprise many natives of the UK that England should reach second place. After all, we're so familiar with the charms this country has to offer, that we often fail to be suitably impressed by them. The Lonely Planet roundup identifies Britain's coastline as a major draw, with the opening of the compete England Coast Path in 2020 sure to be of interest to hikers from around the world. Once complete, it'll be the world's longest managed coastal path – so if you're looking to take in the seaside, it's probably the best way to do it.
North Macedonia
Claiming third place in the list is a country which has undergone considerable change over the past few years. A dispute with neighbouring Greece was finally resolved in 2018, and Macedonia became known as 'North Macedonia'. 
What hasn't changed is the tourist-friendly attractions and gastronomy on offer. In 2020, new routes to the tiny St. Paul the Apostle Airport on the shores of Lake Ohrid opened up, making it easier than ever to pay a visit to this tiny, beautiful slice of the Balkans. Experienced hikers will want to make this country just one stop on a longer trip across Europe. The High Scardus Trail was established more than two thousand years ago by Roman pioneers, and it offers stunning views across neighbouring Kosovo, Albania and Macedonia. The Slavic term 'shara', meaning colourful, is derived from 'scardus'. The changing colour of the grasslands makes it obvious why this is the case!
Top 5 Things to See in Edinburgh over the Christmas Period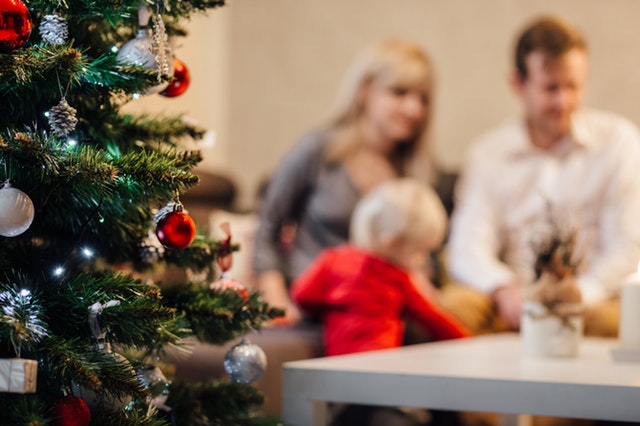 Edinburgh is among the most attractive and tourist-friendly cities in the UK. It offers an atmosphere that's quite distinct from the rest of the country, with its combination of historic buildings, quality restaurants and gorgeous parks. The city is easily reachable from Glasgow and the rest of the UK, with trains travelling to Edinburgh on a regular basis.
 If you're paying a visit over the Christmas period, then you'll also find a wealth of seasonal attractions competing for your attention. Let's look at five of the best of them!
German Market
Traditional German markets have become a regular fixture in dozens of major cities across the UK. And there are few better than the one in Edinburgh, which has been running for more than two decades. You'll find everything on sale, from delicious bratwurst to warming mulled wine. And there's even a sixty-metre-tall 'Star Flyer' and an enormous ferris wheel, which afford you an incredible view over the city's iconic skyline, including the nearby castle.
Ice Skating
For the past few years, Christmas revellers have been able to indulge in outdoor ice skating over at St. Andrew Square. But this year, Essential Edinburgh (the body in charge of managing the city centre) have deemed the attraction too damaging. But you can still indulge in ice-skating in Edinburgh at Christmas time, thanks to the Murrayfield Ice rink, over on Riversdale Crescent.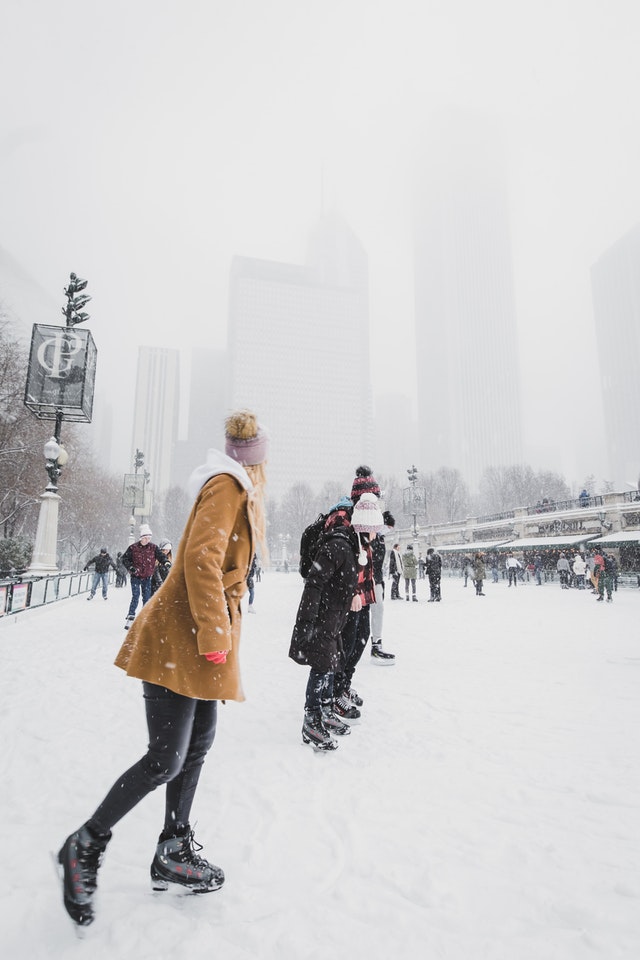 Nativity Scene
What will be at St. Andrew Square, however, is the city's annual nativity display. Since 2003, the same scene has been depicted. Tim Chalk's iconic sculpture breaks a little bit from tradition, featuring just a handful of statures, and excluding many of the extended cast of angels, shepherds and wise men that typically dominate the nativity scene. If you're in the area, you'll definitely want to make a point of visiting!
Christmas Shopping
If you need to finish your Christmas shopping before the big day itself rolls around, then Edinburgh is a fantastic place to do it. You'll find plenty of suitable gifts at the aforementioned Christmas market. But if you're after luxury brands and designer clothing, then it's worth a trip to Multrees walk, where Louis Vuitton and Michael Kors have their stores.
University Carol Service
Every year, Edinburgh university puts on a carol service including a range of performers. The crowning jewel of the event is invariably the carol singers themselves, who'll be running through a range of classics. The venue for the event is typically announced in early December, so be sure to keep an eye on the University for updates. The event is usually not ticketed, so if you want a seat, you'll need to get there in good time.

We have been wearing out our jandals (Kiwi for flip-flops) on our travel adventures around the world since 2009. We think our blog is thought provoking and a little witty. But we have been proven wrong before. Find out more about us here...
What Are You Looking For?