Why Traveling Alone Can Be The Best Experience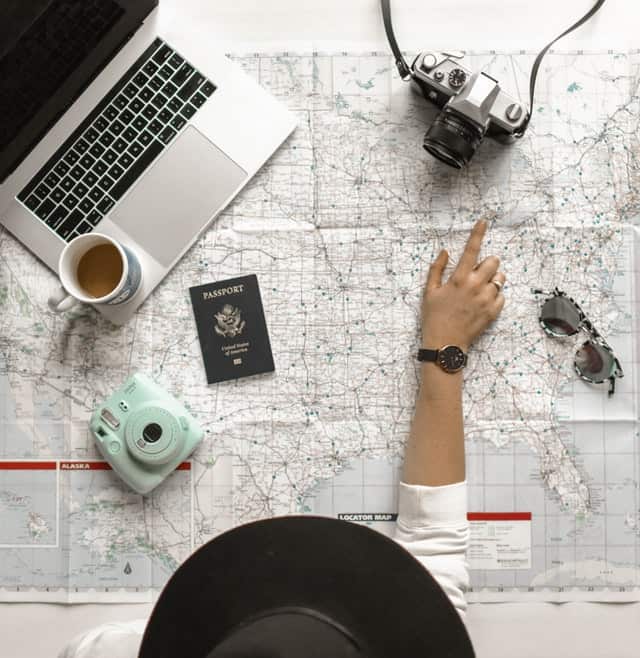 When you think of traveling, you might think of a big family vacation, a group of friends setting off to see the world, or perhaps a couple's romantic getaway. What you might not think of is traveling by yourself. However, solo traveling can be an amazing experience, and there are so many benefits that if you've been tempted to visit a far-flung destination but didn't have anyone to go with, you really should just book your tickets and head off to explore! Read on for more details, and you're sure to understand what we mean.
It's All Down To You
"The man who goes alone can start today; but he who travels with another must wait till that other is ready." – Henry David Thoreau
One of the most significant benefits of traveling alone is that every decision you make is yours entirely. You get to choose where you go, to begin with, without having to compromise because other people you are traveling with want to go somewhere else. You can pick the hotel that you like the look of best, or choose to stay in a hostel or camp out if you prefer. You can go out on day trips or spend a relaxing day by the pool playing games on Unibet. You can make your own itinerary and not have to work on someone else's time frame. If you decide you don't like a place, you can move on somewhere else without having to persuade anyone else to. It's an amazingly freeing feeling.
You Can Meet New People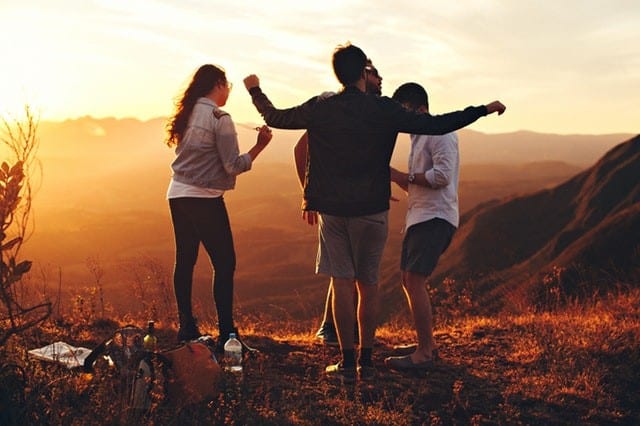 "Wherever we travel to, the wonderful people we meet become our family." –
Lailah Gifty Akita, Think Great: Be Great!
Meeting new people is one of the joys of traveling, and according to Psychology Today making friends is essential, but it can be hard to do when you're in a group or traveling as part of a couple. First, it can mean that you tend to stick with the people you already know because there is no real need to look outward to other travelers or even the locals around you.
Secondly, even if you did want to make new friends, those around you who might have struck up a conversation if you had been on your own could choose instead to stay away because they feel you are already with your friends and aren't looking to meet anyone new.
Either way, you can miss out on some fantastic, life-long friendships in this way and that can be a big regret which Pocketmindfulness.com explains is not a healthy way to live.
You Can Find Yourself
"Knowing yourself is the beginning of all wisdom." – Aristotle
It may sound strange to say that you can find yourself when you travel alone, and it might not initially be something you think you want to do. However, if you can start to understand what it is that makes you happy, what fills you with joy, what you want from life and even how you intend to get it. When you return home, you will be more powerful and better able to do whatever it is you want, without compromise, and without damaging your mental health or your personality.
Understanding more about yourself is fundamental to living the best life you can, and when you are traveling alone this is a much easier thing to do!
5 Spanish Beach Holiday Destinations Off The Beaten Track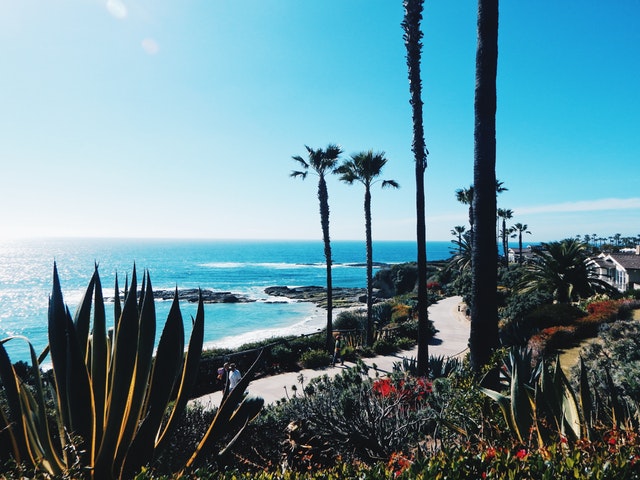 Spanish package holidays have been a firm favourite of Europeans for more than 50 years, with many going to tried-and-tested destinations such as the Costa del Sol and Costa Brava. But what if you're looking for a Spanish beach holiday somewhere new? Well, Spain has plenty of fantastic beach resorts you've probably never heard of, so we've unveiled five of the best destinations off the beaten track for you to consider.
The beach resorts in the far south of the country may be less well-known than those on the Mediterranean side of Spain, but they boast many more untouched beaches, including the spectacular Zahara de los Atunes beach, which stretches for five miles from the picturesque fishing village of the same name. The beach is popular for its water sports and makes an excellent family-friendly destination for those looking for all the trappings of a beach holiday but without the crowds. There are no high-rise hotels, giving the area a more intimate, friendly feel.
The Cíes Islands, Galicia
The little-known Cíes Islands in the north-west coast of Spain is a real find. With white-sand beaches that glisten in the sunshine thanks to tiny particles of quartz and waters of the clearest blue, it's no wonder these islands are known as the 'Galician Seychelles'. The 1,200m long Playa de Rodas, with its natural lagoon, sugar-like sand and turquoise waters, is beautiful. It doesn't get much more off the beaten track than the beaches of the The Cíes Islands, accessible only by ferry, and with no hotels and only campsites available, you can live like Robinson Crusoe, if only for a few days.
Es Pujols, Formentera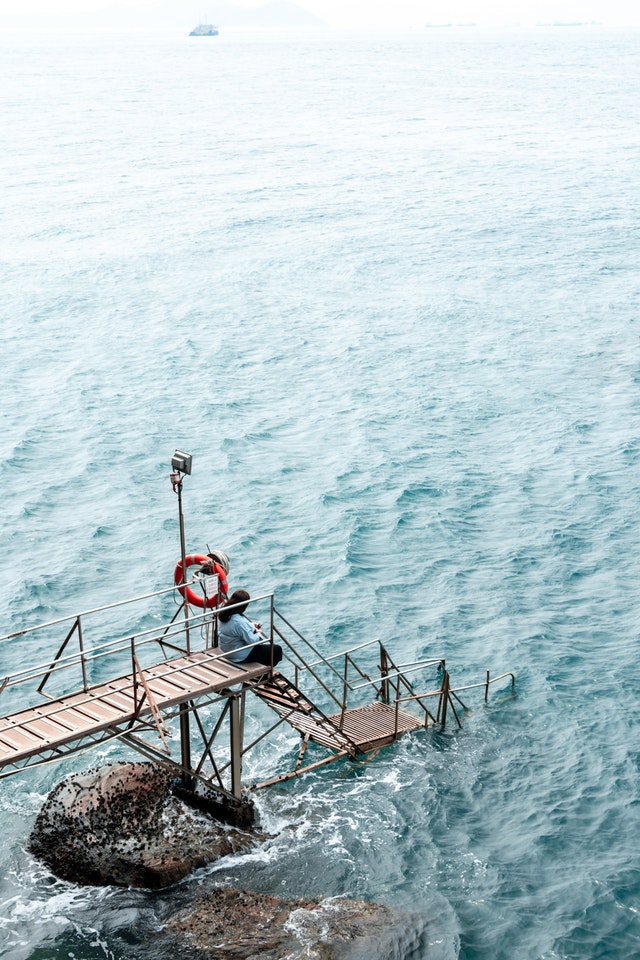 On the tiny Balearic island of Formentera is the resort of Es Pujols. The one resort on the island, it provides a slower pace of life for those uninterested in the sights and sounds of its boisterous neighbour Ibiza. During the day, visitors can chill out on one of two white-sand beaches, while in the evening raise the tempo at one of the resort's trendy nightspots. Es Pujols may be small, but it has everything a holidaymaker could want, from sunbathing and water sports to great restaurants and nightlife.
Altea, Alicante
Hidden away in the province of Alicante is the small whitewashed town of Altea. It's just a 20-minute drive from glitzy Benidorm but couldn't be more different. Here you can experience traditional Spain in all its glory as you wander along the cobbled streets of the old town before stopping off at one of the many traditional tapas bars for a bite to eat. Visit the exquisitely decorated Iglesia de Nuestra Señora del Consuelo church before finishing your day soaking up the sun at one of the many beaches dotted around the Altea area.
Punta Umbria, Huelva
For unspoiled coastline head to Punta Umbria in the Spanish province of Huelva. There you'll find a number of spectacular beaches, including the urbanised beach of Playa de Punta Umbria, which offers plenty of peace and quiet and escape from the crowds while still providing plenty of amenities to keep you and the family fed and watered. Be sure to take time out to visit the Paraje Natural de las Marismas del Odiel, a protected area of wetland where you can take long walks and enjoy the sights of spoonbills, loons, cormorants and flamingos.
Now that you know about these off the beaten track destinations, why not try something a little bit different for your next beach holiday to Spain?
Why is the Grand Central Station Worth a Visit?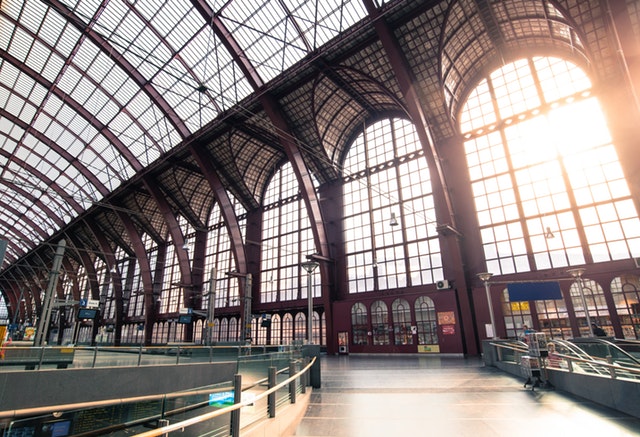 Grand Central Station is one of New York City's most iconic fixtures, right up there with Times Square and the Empire State Building. Only a couple of blocks away from the Westgate NYC Hotel, it's also close to some of the Big Apple's most popular attractions like St. Patrick's Cathedral and Bryant Park.
Located in midtown Manhattan, the terminal is a certified National Historic Landmark that deserves a spot on any tourist's itinerary. Find out why it's worth seeing below:
It's an architectural marvel.
Calling Grand Central a "train station" is the same as calling the St. Peter's Basilica in the Vatican a "church". It is the world's largest railway station, at 44 platforms and 67 tracks, including a rail yard and sidings. The terminal covers 48 acres of prime real estate in Park Avenue and serves an average of 750,000 commuters daily.
In addition to its sheer size, Grand Central can be classified as a work of art on itself. It was designed in the distinctive Beaux-Arts style that has defined turn-of-the-century American Renaissance architecture. The façade and structure of the terminal are made primarily of granite, and the sumptuous interiors use imitation Caen stone, Botticino marble, and pink Tennessee marble.
There's artwork all around.
The terminal incorporates numerous public artworks into its design, making it a worthy addition to any art lover's itinerary. Grand Central's south façade alone features several works of art, including the world's largest example of Tiffany glass; a 13-foot-wide clock worth 20 million US dollars; the 48-foot-wide Glory of Commerce sculptural group by French sculptor Jules-Félix Coutan; and a 4-ton, 8.5-foot bronze statue of American railroad and shipping magnate Cornelius Vanderbilt, the man responsible for the station's existence.
Inside, you'll find the Main Concourse ceiling mural, which was designed in 1912 by French artist Paul César Helleu. Themed after celestial bodies, the artwork contains over 2,500 hand-painted stars and golden bands amidst a turquoise backdrop. Another notable mural is the Graybar Passage mural that was painted by muralist Edward Trumbull in 1927. It is a depiction of American transportation.
Contemporary works of art have been added to the terminal over the years. These include a mixed-media mural called A Field of Wild Flowers made by American visual artist Roberto Juarez, a mosaic made with glass and bronze called As Above, So Below by Brooklyn-based artist Ellen Driscoll, and Sirshasana, a hanging sculpture made with aluminum, polyester resin, and crystals made by Donald Lipski, an American sculptor.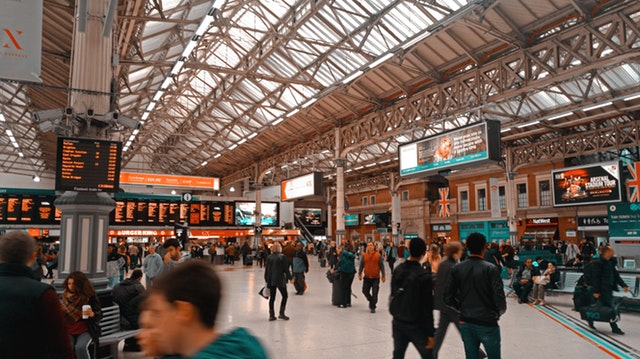 It's a shopping and dining destination
Since its inception, Grand Central was built with the commuter's comfort and convenience in mind. When it first opened, it contained several amenities including a ladies' waiting room, a shoeshine room, a beauty salon, and a barbershop. Today, it houses numerous shops, restaurants, cocktail bars, and other services. The 65 retail establishments include an Apple Store, L'Occitane, M.A.C. Cosmetics, and diptyque.
On the lower dining concourse, you'll find fast-casual New York institutions such as Shake Shack and Magnolia Bakery, as well as the 107-year-old fine dining restaurant Grand Central Oyster Bar. Grand Central Market occupies its own area, where local vendors sell high-quality gourmet products and fresh produce in a European-style market setting. There's even a tennis club on the premises called the Vanderbilt Tennis Club which is open to the public from 6 A.M. to 1 A.M.
Grand Central Station is New York in a nutshell: vibrant, exciting and diverse. A full calendar of events means that there's always something going on, so check it out next time you're in the city!
Travel Sri Lanka Tips – 5 Things You Need to Know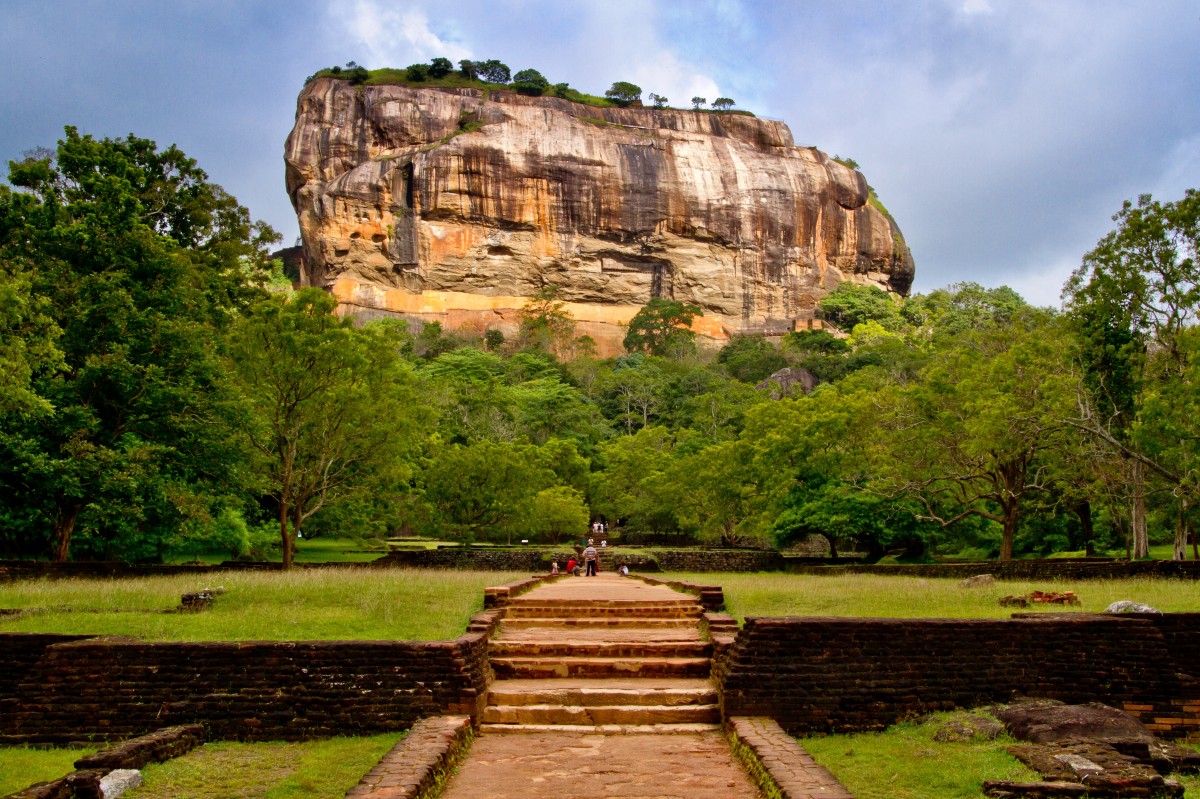 Known as "India's tear", Sri Lanka is a country that has a lot to do. From beach and mountains to surfing, diving, and chaos, all within the same island. Are you looking for adventures? Sri Lanka will not disappoint you, and here we will tell you why.
Polonnaruwa y Anuradhapura: to enjoy cycling
These cities declared World Heritage by UNESCO, are ideal for traveling on two wheels because of distances allow it, and you can stop to observe the beautiful stupas, Buddhist statues, and perfectly preserved ancient temples. Then you can go back to rest at the reserved hotel in Sri Lanka with Voyage Privé.
Lion Rock (Sigiriya): for those who dare to climb
This mountain that represents centuries of Indian history will give you the best views of the island. It is an archaeological ensemble whose history dates back to a prince who made it his fortress due to the feared invasion of his brother, who had usurped the throne and expatriated to India. The views will be worth it since you will appreciate the size of the rock and the extension of the gardens of its base.
Dambulla Caves: to be surprised in silence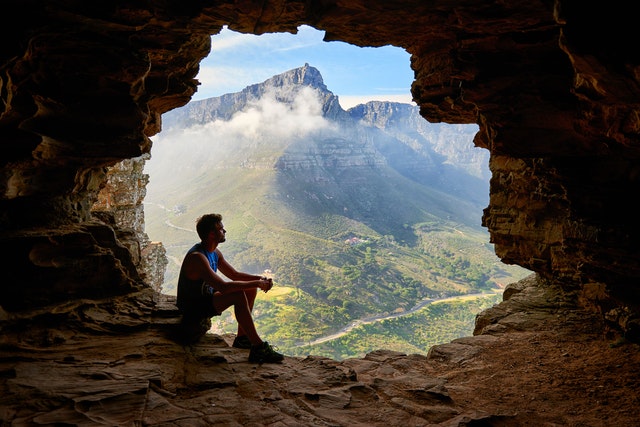 Located at the top of a rock, these caves offer a tour of Hindu religious history that will blow your mind. More than 150 statues and paintings on the walls await you to appreciate them in silence and understand the rich culture of the region.
Beaches of the South: to relax and enjoy
Golden sand and dream palm trees make these beaches an impressive paradise. Medaketiya, Tangalle, and Unawatuna are some of the best beaches on the island, where you will find relaxation on the one hand and, on the other hand, the possibility of surfing and the typical "stilt fisherman" that are so famous for tourism.
Festivals: to have fun and fill with color
If your trip coincides with the date of festivals in the country, you can observe the impressive dances, dresses, and colors that display this type of event. Decorated elephants and the emotion that is lived are things that you will remember for a lifetime. You must follow the lunar calendar to determine the date of the festivals that take place days before the full moon.
Have you started packing yet? Sri Lanka offers adventure, culture, religion, amazing landscapes and many options to enjoy. Start planning your trip and live a great experience!

We have been wearing out our jandals (Kiwi for flip-flops) on our travel adventures around the world since 2009. We think our blog is thought provoking and a little witty. But we have been proven wrong before. Find out more about us here...
What Are You Looking For?