3 Dishes You Have To Try in Florence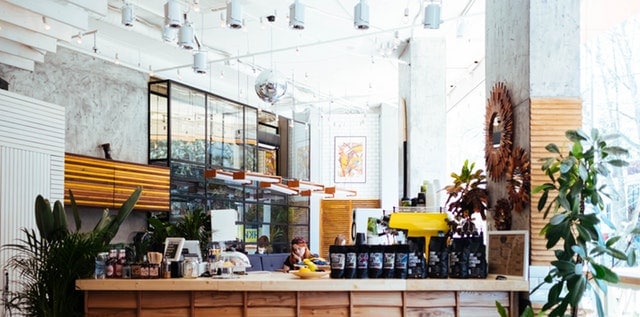 One of the best things about exploring a new city for the first time is trying the selection of local and traditional foods on offer. Brimming with incredible pasta dishes, cheeses and wines, Florence is definitely no exception to this rule. What's more, Florence's amazing collection of restaurants means you'll be spoilt for choice when it comes to dining out. While it can be difficult to pick out those worth of a visit, don't miss out on a meal at luxury restaurant Santa Elisabetta . With so many mouth-watering dishes to choose from it's a must for foodies enjoying Florentine cuisine. Remember to look out for these 3 must-try foods to tick off your list!
Raviolo
It's no surprise that pasta should top the list of tempting Florentine foods. First up on the menu is raviolo, round pasta which is commonly stuffed with a combination of ricotta cheese and any number of other delicious ingredients. There are tons of delectable variations to try throughout the city depending on where you've decided to dine. Alternatively, if you're looking for a dish that's meatier you could go for Parpardelle al Cinghiale. This traditional recipe features a rich ragu sauce made from boar.
Bistecca alla Fiorentina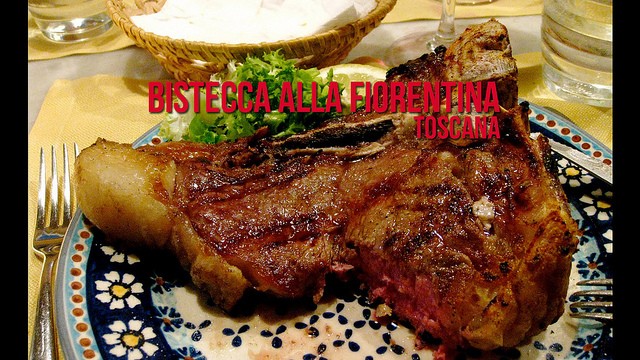 One of Florence's most famous dishes, the traditional Bistecca alla Fiorentina usually consists of a large, grilled t-bone steak. The meat is seasoned with salt and pepper and cooked over chestnuts to give it an aromatic, smokey flavour. The key to enjoying this dish is to find someone to share it with. The cuts are notoriously huge and often sold by the kilo so make sure you've got another keen meat-eater with you.
Lampredotto
It's definitely not a dish for picky eaters, but Lampredotto is without a doubt one of the most well renowned Florentine dishes and has retained its popularity since medieval times. Usually served on a sandwich, the dish is made up of thin slices of tripe which have been boiled in tasty broth and seasoned. The tripe is then served up on a plate, on fresh bread or on bagnato (bread which has been soaked in gravy). If you're not sure where to go for the best Lampredotto in town, try exploring some of street markets and food stalls around the city.
3 Top Fruits and Vegetables to Eat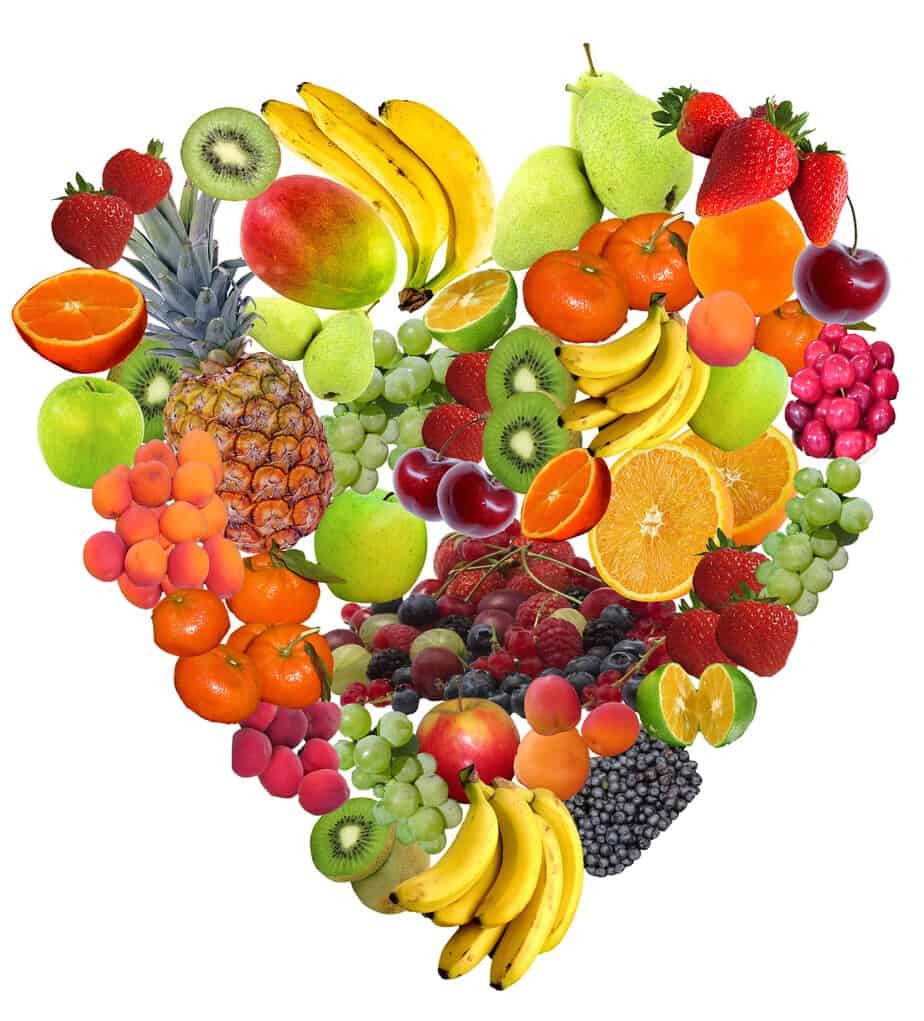 Eating more or eating less: What is better? We are bombarded by conflicting and confusing diet advice flashing in the media or extolled by healthcare experts and doctors. Who do we trust? What do we eat more or less of? Do we eat more fat or less? Should we eat 6 meals a day, a day or less? Should we fast for 16 hours each day or eat all day? The information is never ending. But what is true and you can never get too much of or too little of are fruits and vegetables. We have handpicked three top items for you to delight in.
Apples
An apple a day may help you from gaining weight. Containing only 52 calories, apples keep you feeling fuller for longer because they contain soluble fiber pectin and ursolic acid. Ursolic acid supplementation may increase muscle mass and prevent accumulation of body fat. Eat an apple raw or you can cut it up and have it with a bit of peanut butter as a quick and satisfying snack. You can also bake it in the oven for a lovely treat.
Mangos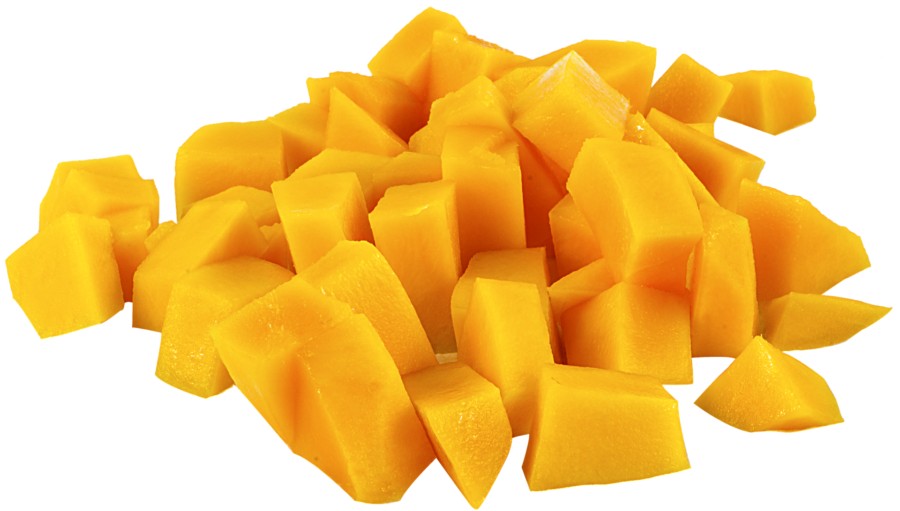 If you have a sweet tooth, then mangos are the way to go. Mangos are delicious and will not derail your diet. They will also improve your overall diet. Mangos are an excellent source of vitamins A, C and folate. A study found that the addition of freeze-dried mangos to a high-fat diet helped prevent body fat accumulation and lowered blood sugar and insulin levels. Mangos are great in fresh salsas or smoothies but you can also try them in your yogurt instead of added sugar. You can add them to your oatmeal or on toast for a filling and nutritious breakfast or incorporate them into a salad or quinoa for a light lunch or dinner.
Veggies
When it comes to weight loss you can't go wrong with non-starchy vegetables. Filling up on veggies is a good way to get more bang for your buck since they're low in calories. It doesn't matter how you eat them, raw or cooked, whole, in pieces or puréed you will get a lot of nutrition into your diet. You can add them to your meals and snacks to boost their nutritional content and promote weight loss. You can have veggies at every meal of the day. At breakfast, you can add them to eggs, at lunch you can include them in your sandwiches, as snacks you can enjoy them with nut butters or lemon juice, and at dinner you can add them to casseroles or incorporate them into a broth-based soup or pasta dishes. You can even sneak some in when baking bread or brownies, or preparing a smoothie.
Final Thought
It doesn't matter whether or not you eat more or eat less, whether you fast for 16 hours or you don't. What does matter is that you include plenty of fruits and vegetables in your diet, especially the top three we recommended.
We advise you seek out advice from Consumer Advisors for more informative articles and product reviews.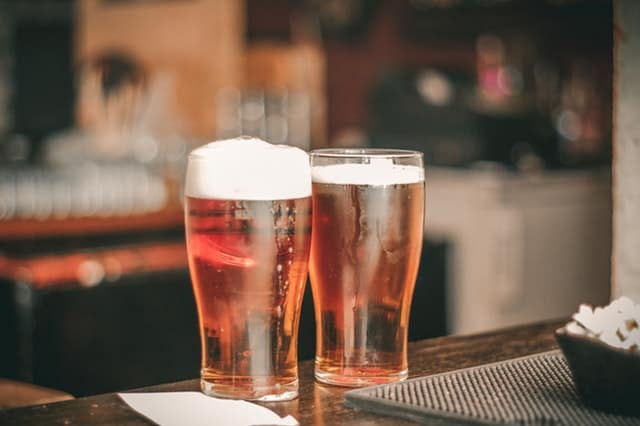 The days of beer being a generic, one-size-fits-all drink are long gone, and new, exciting styles are now produced all over the world, from fresh, clean lagers through to aromatic, hoppy IPAs and even dark, rich stouts made with roasted malt.
Holiday Hypermarket's Beers of the World map gives an at-a-glance view of the most common beers styles around the world, so if you need to know your Stella Artois from your Super Bock, get clicking. Cheers!
Meantime India Pale Ale (7.4 percent) – London
This is an excellent option for those who are into Indian cuisines. This particular brand of beer hit the scene 16 years ago and is still growing strong. Coming in a wide variety of tase this may very well be the beer for those who are looking to hit up an Indian restaurant.
Crew Republic Session IPA (3.2 percent) – Germany
Would there really be a list of amazing local beers and not include Germany somewhere on the list. Oktoberfest is perhaps one of the most famous beer festival (if not the best beer festival) around. The Crew Republic Session ranges in the amount of alcohol content.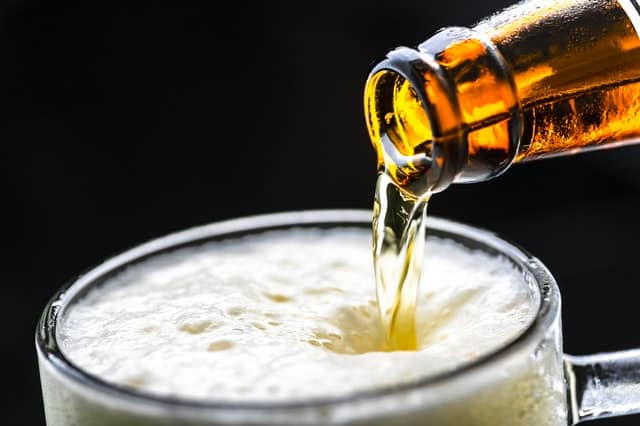 Galibier L'Alpine Blonde (4.8 percent) – France
Looking for a winter lager that will take away your worries and fears then the Galibier L'Alpine Blonde offers one of the best tasting beer experience in all of France. The beer itself is a pun on the location of where it was first created; the alps.
Once a place for individuals who loved cycling and skiing it is now a place for beer lovers as well.
Hitachino Nest Classic Ale (7.5 percent) – Japan
Another beer that goes great with spicy food. The Hitachino Nest Classic Ale is considered by many to be one of the tastiest ales that you can come across in Japan.
The List Goes On
The world is full of different types of beers. And this list alone does no justice to the many foreign brands of beers out there. However, if you are a lover of beer and are looking to give your palette a different taste, then we highly recommend that you try some of these before drawing in the sea of endless beers brands out there.
This list is only the ice tip of the iceberg of beer brands out there. And remember to drink just as much as you can.
4 Best Food Markets To Go To When Visiting New York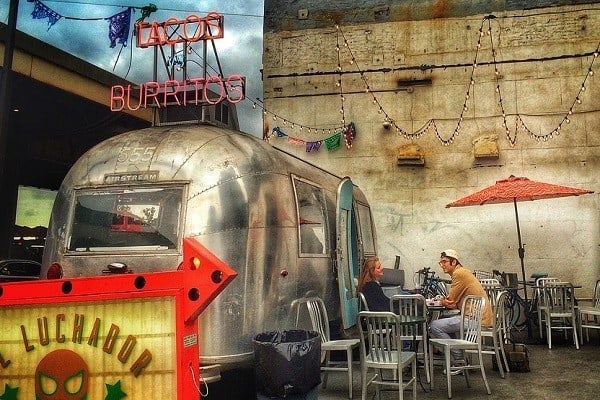 With talking about New York and food, nowadays it is pretty hard not to have Anthony Bourdain come up in the discussion. Being a foodie myself, and an International Market lover, I cannot wait for Bourdain's Pier 57 to be launched. The " Superpier Market " will ultimately put New York on the map for food lovers around the world.  
Night Markets have long been part of the daily life in European and Asian countries but haven't really caught on in the States till now. Bourdain, when at the World Street Food Congress in Manila, discussed his new Night Market idea and stated he wants to "Introduce New Yorkers to the way things have been enjoyed in other countries for years. Not a modern, Westernized take. We will need open flame. We need the smells. We're looking for a sense of controlled chaos. We're creating a living, breathing, stinking market."
Until 2019 we eagerly wait. For now, we will show you the best Food Street Markets to go to around town and we promise it will not disappoint.  
Smorgasburg Market
With 100 local vendors and up to 30,000 visitors on weekends, the Smorgasburg Market is one of the largest outside markets in the USA. Being an open air market, it obviously is seasonal, and it closes around the end of October.  
After founding the Brooklyn Flea Market, the creators Jonathan Butler and Eric Demby carried over their expertise into the Smorgasburg in 2011. From burritos to burgers, spaghetti donuts, and SE Asian treats, it is a must visit for anyone visiting New York City.  
Red Hook Fairway Market
The Red Hook Stores have a rich history. Originally built by William Beard in the 1870s, these epic warehouses were originally used to store cotton, jute, coffee and other essential items.
The Red Hook Market in Fairway has over 5200 sq ft of retail space and the ground floor was used to house the supermarket. With the vintage warehouse being remodeled, it also houses trendy lofts and apartments that would be an amazing place to call home for a bit.
One of the main reasons it is a must visit market while in New York, is that it houses amazing foods and a wonderful look over the harbor. It allows you to relax and eat your food among picnic tables that overlook the harbor to include Staten Island, The Statue of Liberty, and incredible views of Manhattan.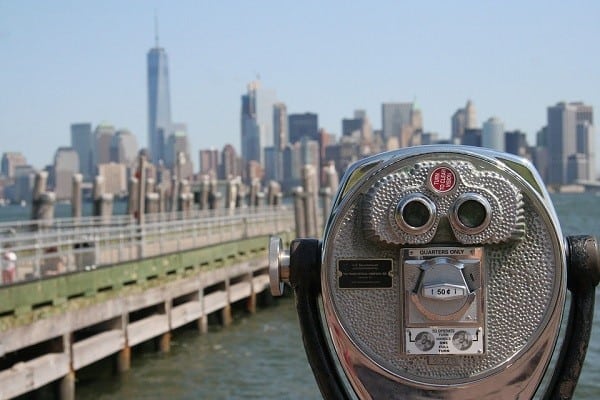 Queens Night Market
The Queen's Night Market is another open air venue that is boasted as one of the most multicultural places with unique and endemic foods from all over the globe. While this market is known for many different types of foods, it also has the vibe of a flea market and houses up to 100 independent vendors selling arts and crafts and other local items and foods.
Along with many interesting stalls to shop from, it also has small performances that symbolize the rich diversity of the Queen's area. Just like the other open air markets, the Queen's Market is seasonal and is open on Saturdays during specific times up till October 28.
Chelsea Market
Since, it gets a tit bit nippy in New York, and if you are first time visitor to New York, there is a good chance you will be a little cold while sightseeing. The Chelsea Market is a great indoor haven that is quite the tourist spot but it does not take away from the amazing food you can find in this foodie heaven.
Being in the Chelsea Manhattan area, and over 35 vendors selling different types of food, it is one of the best places to find fresh food. This is simply because the restaurants get fresh ingredients straight from the market to your plate.
Among restaurants and food markets, businesses share the same space which houses many media partners that have the likes of Food Network, Youtube, and Google.
Since you are going to have to see more than one market, you can't visit New York city without getting on a double decker bus. TopViewNYC.com has Brooklyn tours and many buses running throughout the city which makes it easy to hop on and off to get around the town.

We have been wearing out our jandals (Kiwi for flip-flops) on our travel adventures around the world since 2009. We think our blog is thought provoking and a little witty. But we have been proven wrong before. Find out more about us here...
What Are You Looking For?