15 Ways to Boost Your Metabolism Without Exercise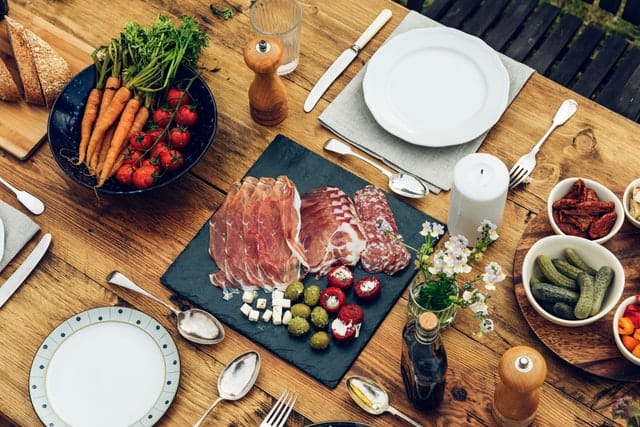 Have you ever wondered why your friend can eat incredible amounts of food without gaining a single pound while just 1 French fry goes straight to your midsection? The answer is quite simple: Metabolism.
Simply put, it is what converts the food you eat into energy. The slower your metabolism, the fewer calories your body burns and vice versa. So if you want to lose weight, you need to have a faster metabolism. Weight, diet, and exercise can beat the fatigue and increase the rate of your metabolism. By engaging in regular exercise, you can boost your metabolism. However, it is not the only thing you can do to boost your metabolism. Here are 15 ways to boost your metabolism without exercise.
Eat Plenty of Protein
When you eat, your metabolism increases for a while. Foods rich in protein are the best metabolism boosters.  Aside from increasing your metabolism, it can help you eat less food.
Eat Omega-3 Fatty Acids
Omega-3 acid can help to regulate your metabolism. It is found in foods like fish.
Eat more vegetables
Vegetables like cauliflower and broccoli are great for your digestive system. They put your digestive system to work and invariable increases your metabolism.
Drink Cold Water
When you wake up in the morning, drinking a full glass of cold water will do wonders for your metabolism. When you drink cold water, your body has to adjust to the change in temperature. This adjustment requires energy. This energy expenditure cranks up the rate your body burns calories.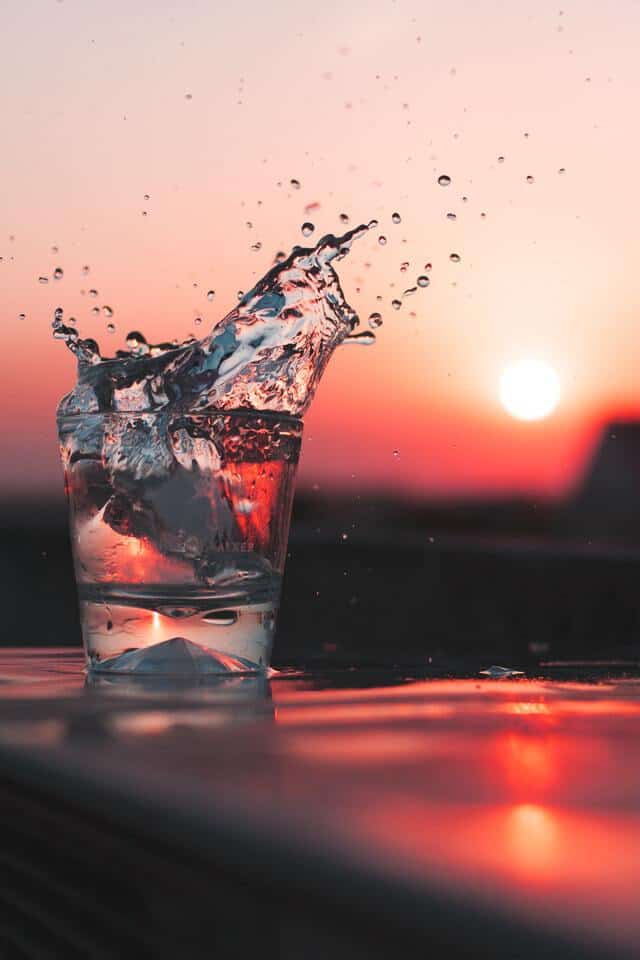 Spice up your food
Foods that make your nose run and make you sweat makes your meals an adventure, and burns fat. These hot spices like chili seemingly ignite your metabolism and make it burn faster.
Do not suddenly reduce the number of calories you eat
Your body has a weight it is used to. If you suddenly change your diet and stop eating a large number of calories, your metabolism will slow down. A large and sudden reduction in calorie reduction will have an adverse effect on your rate of metabolism.
Do not skip breakfast
Remember the "breakfast is the most important meal of the day" mantra? Well, if you want to boost your metabolism, this statement is doubly true.
If you forego breakfast, your body will slow down metabolism until you eat. The earlier you eat, the better for your metabolism.
Drink Green Tea
Green tea is rich in antioxidants that improve your body's production of energy. By drinking up to 5 cups of green tea every day, you can burn up to 90 extra calories.
Stand more
This might seem odd, but standing does improve your metabolism. If you stand for 1 hour every day, you lose about 50 calories. If you do not want to do any real exercise, standing as much as you can during the day is a good substitute.
Sleep Well
Although metabolism reduces during sleep, a lack of good sleep will reduce your metabolism during the day. A lack of good sleep produces hormones that increase your need to eat, which will lead to consuming more calories.
Drink Coffee
Caffeine found in coffee can massively boost your metabolism. It can help also help you to lose weight.
Use Coconut Oil for Cooking
Coconut oil is quite different from most saturated fats. It has a high concentration of medium-chain fats. These fats increase your metabolism by up to 12%.
Therefore, replace cooking oil with coconut oil.
Expose yourself to cold
This might seem a tad strange, but exposing yourself to cold temperatures will boost your metabolism. You do not have to lock yourself in a cold freezer to do this.
By swimming every day in cold water, your body works harder to maintain its temperature. This burns more calories.
Eat good carbs
Refined carbs increase the production of insulin which increases fat storage and can slow down metabolism. By eating foods rich in fiber, your body will work harder to digest them, thus burning more calories.
Visit your doctor
A medical weight loss doctor can prescribed metabolism boosters that can help you.
By making these changes in your lifestyle, you can massively boost your metabolism without exercise.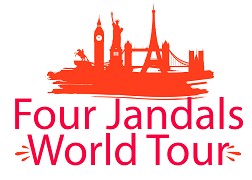 Ways to exercise or walk during constant traveling hours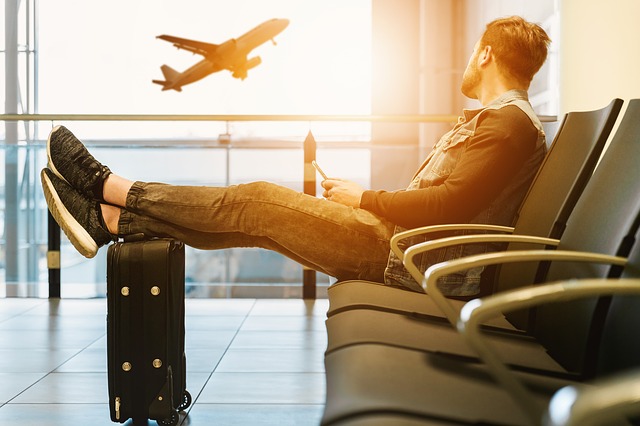 For many of us out there who are not fond of traveling and for them, it can be a big and hectic process especially when the flights are being delayed. Initially, it depends on the purpose of traveling, i-e: if you are traveling for vacations or the business, it can be difficult to stay healthy, relax and feel safe especially with all the scary news and stories of pandemics due to the passengers flying overseas. Sometimes it might sound like everyone is doomed to get sick during a flight. But that is not always the case.
       

Health and fitness concerns related to flights:
Most people don't realize that while sitting in a cramped metal tube with many other fellow passengers from around the world, at 8,000 feet of pressure, your body isn't the same. Your immune system gets stressed and even breathing is more labored due to less availability of oxygen in the air at such high altitude. Also, the breathing system is under pressure because of the air's diminished humidity.
In addition to all these, sitting idle for a couple of hours or more and eating processed food, caffeine, and sugary products adds more to the deteriorating health status of your body. The worst of all is the jet lag, making your body turn upside down. So the question arises, is it possible to stay healthy and fit during long-haul flights?
Another very common condition is a result of long flights which is generally termed as an economy-class syndrome or deep vein thrombosis. During air travel, the long durations of immobility results in the development of clots and cramped legs, the reason being low cabin pressure, dehydration and immobility. The doctors and physicians suggest passengers especially in long flights to create a situation where they can stretch themselves and move their limbs and legs for joints and muscle movement and regulated blood flow especially in lower half of the body to prevent such conditions.
Understanding all these health and fitness-related concerns, recently at Philadelphia Airport various health and fitness-related trends started to show up. The addition of yoga rooms, stationary exercise bikes and walking tracks scattered throughout the terminals making your overall traveling experience much better than it was ever before. 
       

Simple exercise routines at airports and during flight:
During the flights when you sit upright for longer durations, it tends to stiff and tense your muscles. Also, it can be a cause of feet swelling due to fluid collection in your feet. To avoid certain conditions and prevent deep vein thrombosis, you are suggested to stretch before flights or even during the flight when the seatbelt sign turns off. Even a few laps to the toilet, simple walking, can be a good thing (if you are not disturbing other fellow passengers).
Some airports around the globe, like the Philadelphia Airport, have specified areas- the Philadelphia airport's fitness zones, around the terminals for you to stretch yourself a bit before taking off. They have brought gym directly to the concourse and also created walking paths both inside and outside the terminals and the yoga rooms with loaner mats, encouraging easy access and low-impact exercise for everyone in the vicinity.
You can even pay for the gyms that are found nearby and at the airport terminals or hop on the stationary bikes and ride for a couple of minutes. Make sure to make most of the airport terminal space and amenities.  
       

Philadelphia Airport Marriott fitness center:
The Philadelphia Airport Marriott is located at a very convenient location. Connected directly connected to Philadelphia Airport Terminal B, it allows passengers to get settled with an exceptionally accessible location, into comfortable areas quickly before getting lost in the sightseeing of the city. It is not only located near the Airport premises but is also in the center of all famous attractions and corporate hubs. You can just ho on an airport shuttle for free which departs every 20 minutes or you can simply walk straight to the gates to the hotel. You can also book the shuttle service on-demand between 12:00 PM to 1:00 AM. For health and fitness freaks, the Marriot is facilitated with a fully-equipped 24-hour fitness center. You can maintain your workout routine while in Philadelphia and can enjoy modern cardio equipment, free weights, and dumbbells, workout space with flat-screen TV's throughout and total body exercise machines.
       

Other fitness centers near Philadelphia International Airport:
ü  New Old City Ironworks- Situated about 15 minutes away from the airport by taxi ride and charge only $ 10-day pass.
ü  The Sweat fitness- Located just 20 minutes away from the airport by taxi ride and charge only $15 per day.
ü  The Ridley Sports Club- Situated about 10 minutes away from the airport by taxi ride, one day rates are free and charge only $10.00 after that. You can do aerobics, indoor tracks, aquatics, weights, racquetball and much more.
ü  The Bally Fitness- Located just 15 minutes away from the airport by taxi ride.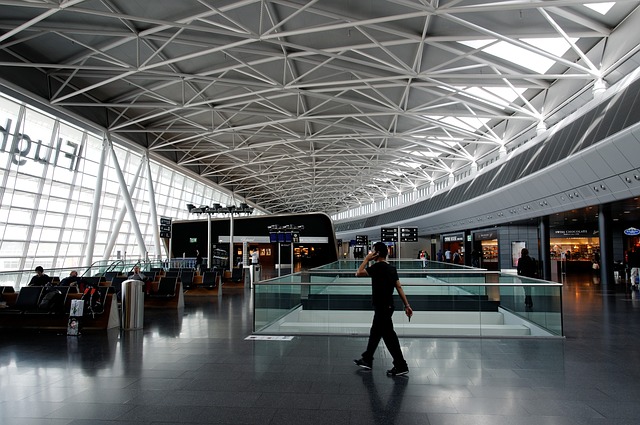 If you don't have enough time to spare and head towards specified gym and fitness centers, you can still perform simple and easy exercises (better to say stretching exercises) during the flight, just to stay active and not to exhaust yourself. Like;
Knee lift
While sitting, you can gently and slowly bend your knees in the upward direction, towards you, one leg at one time. This simple exercise will improve blood flow in your lower body.
Foot stretch and pump
While standing (make sure to find support to balance your body), lift your heels and stretch as high as you can. Then put both feet back on the floor and this time, raise your toes upwards and stretch as far as you can. It is the best stretching exercise for your lower body, especially feet, and legs.
Shoulder roll
By creating gentle and simple circular movements for your shoulders and stretching them, improves the blood flow and relaxes joints. First, hunch your shoulders forward and then move them upward, backward and then downward, and repeated the cycle gently moving your shoulders.
Knee hug
For a knee hug, clasp your knee while bending slightly forward and lifting your leg like hugging it towards your chest.
Forward bend
Even simply bending forward while keeping your back straight and touching your thighs, lower limbs, foot and floor (entirely your choice and stretching capacity) is proved to be beneficial. Slowly ease yourself back up after holding for 10-15 seconds.
Neckroll
Keeping your shoulders relaxed, drop your ear towards your shoulder, and then gently roll your head from side to side, at least 10 times on each side.
Exercises at the airport:
Traveling means longer hours of idle sitting such as layovers, long flying hours, delayed flights and so on. After all of that holiday food, it feels good to stay fit and all of the downtimes at the airport are the perfect time to get some stretching. Some simple exercises you can do at the airport can be a great help.
    Lunges:
It is a single-leg bodyweight exercise that works your hips, hamstrings, and your inner thighs. In the less crowded area, lunge out one leg ensuring your front knee go past your toes.
    Squats:
The Squat is a lower-body exercise. This exercise targets the thighs, quadriceps, hamstrings and the glutes. Place your feet hip-width apart and put your body weight in your heels. Squat to 90 degrees and gently balance your body back to the normal standing position.
    Tricep Dips:
Tricep dips are one of the best exercise targeting arm strength. While sitting on a chair or a bench, set your body and feet so that your upper body will be vertical. Holding from the edge, lower yourself down and extend your legs.
    Chair Push-Ups:
Align your body straight while placing your hands on a chair and lower your chest while bending the elbows.
    Seated Leg Lifts:
While raising your legs out in front of you, squeeze your thighs. Keep your focus on the lower body. Not only do seated single-leg lifts work your core, but they can also help stabilize your knees after an injury.
    Wall Sit:
Sit up against a wall with your legs at a 90-degree angle and hold it for as long as you can. Simple!
       

Exercise tips for non-gym persons:
A question arises, when you are not much of a gym, exercise or a yoga person and after tiresome flight hours, not much of strength is left to sweat. So, we are here to guide you along the path which is much easier, convenient and most interesting of all is, not even generally considered as an exercise.
Some several stretches and techniques will not only improve the benefits of walking but also help prevent injury. Here the idea is, even the simplest moments of the body and joints can prove to be beneficial for health. Using the following techniques will help improve the benefits of walking:
ü  The majority of the forward motion should start with the hips and each stride should feel natural like neither too long nor too short stride.
ü  Walk briskly but don't forget to carry on a conversation generally as to maintain enough breath.
ü  To get optimum aerobic benefit, maintain a good form while walking with each step, keeping in mind to protect your back and avoid injury.
ü  Keep the stomach stand fully upright and pulled in slightly as it is important to help support the trunk of the body and the spine by using the abdominal muscles.
ü  Keep the shoulders relaxed but straight, head up and centered between the shoulders; avoid slouching forward and the eyes focused straight ahead at the horizon.
ü  Avoid leaning forward as you walk.
If you are stranded at Philadelphia airport, there's more to do now. The new exercise equipment such as elliptical machines and exercise bikes have been installed recently for travelers to use in the terminal representing new development in the growing availability of fitness facilities. The free-standing low-impact cycling machines consist of devices that measure heart rate, pedals and seats and are free of charge. Also wooden rocking chairs are positioned near the shops and restaurants near the terminals in an attempt to tempt travelers to extend their sitting time before boarding their plane. Also, you can find pop-up gym that moves between the airport's terminals every two weeks so that the passengers can have a light workout and stretching.

We have been wearing out our jandals (Kiwi for flip-flops) on our travel adventures around the world since 2009. We think our blog is thought provoking and a little witty. But we have been proven wrong before. Find out more about us here...
What Are You Looking For?