Ways to exercise or walk during constant traveling hours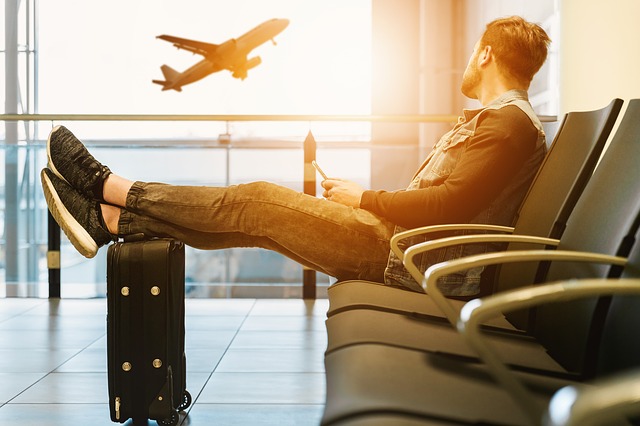 For many of us out there who are not fond of traveling and for them, it can be a big and hectic process especially when the flights are being delayed. Initially, it depends on the purpose of traveling, i-e: if you are traveling for vacations or the business, it can be difficult to stay healthy, relax and feel safe especially with all the scary news and stories of pandemics due to the passengers flying overseas. Sometimes it might sound like everyone is doomed to get sick during a flight. But that is not always the case.
       

Health and fitness concerns related to flights:
Most people don't realize that while sitting in a cramped metal tube with many other fellow passengers from around the world, at 8,000 feet of pressure, your body isn't the same. Your immune system gets stressed and even breathing is more labored due to less availability of oxygen in the air at such high altitude. Also, the breathing system is under pressure because of the air's diminished humidity.
In addition to all these, sitting idle for a couple of hours or more and eating processed food, caffeine, and sugary products adds more to the deteriorating health status of your body. The worst of all is the jet lag, making your body turn upside down. So the question arises, is it possible to stay healthy and fit during long-haul flights?
Another very common condition is a result of long flights which is generally termed as an economy-class syndrome or deep vein thrombosis. During air travel, the long durations of immobility results in the development of clots and cramped legs, the reason being low cabin pressure, dehydration and immobility. The doctors and physicians suggest passengers especially in long flights to create a situation where they can stretch themselves and move their limbs and legs for joints and muscle movement and regulated blood flow especially in lower half of the body to prevent such conditions.
Understanding all these health and fitness-related concerns, recently at Philadelphia Airport various health and fitness-related trends started to show up. The addition of yoga rooms, stationary exercise bikes and walking tracks scattered throughout the terminals making your overall traveling experience much better than it was ever before. 
       

Simple exercise routines at airports and during flight:
During the flights when you sit upright for longer durations, it tends to stiff and tense your muscles. Also, it can be a cause of feet swelling due to fluid collection in your feet. To avoid certain conditions and prevent deep vein thrombosis, you are suggested to stretch before flights or even during the flight when the seatbelt sign turns off. Even a few laps to the toilet, simple walking, can be a good thing (if you are not disturbing other fellow passengers).
Some airports around the globe, like the Philadelphia Airport, have specified areas- the Philadelphia airport's fitness zones, around the terminals for you to stretch yourself a bit before taking off. They have brought gym directly to the concourse and also created walking paths both inside and outside the terminals and the yoga rooms with loaner mats, encouraging easy access and low-impact exercise for everyone in the vicinity.
You can even pay for the gyms that are found nearby and at the airport terminals or hop on the stationary bikes and ride for a couple of minutes. Make sure to make most of the airport terminal space and amenities.  
       

Philadelphia Airport Marriott fitness center:
The Philadelphia Airport Marriott is located at a very convenient location. Connected directly connected to Philadelphia Airport Terminal B, it allows passengers to get settled with an exceptionally accessible location, into comfortable areas quickly before getting lost in the sightseeing of the city. It is not only located near the Airport premises but is also in the center of all famous attractions and corporate hubs. You can just ho on an airport shuttle for free which departs every 20 minutes or you can simply walk straight to the gates to the hotel. You can also book the shuttle service on-demand between 12:00 PM to 1:00 AM. For health and fitness freaks, the Marriot is facilitated with a fully-equipped 24-hour fitness center. You can maintain your workout routine while in Philadelphia and can enjoy modern cardio equipment, free weights, and dumbbells, workout space with flat-screen TV's throughout and total body exercise machines.
       

Other fitness centers near Philadelphia International Airport:
ü  New Old City Ironworks- Situated about 15 minutes away from the airport by taxi ride and charge only $ 10-day pass.
ü  The Sweat fitness- Located just 20 minutes away from the airport by taxi ride and charge only $15 per day.
ü  The Ridley Sports Club- Situated about 10 minutes away from the airport by taxi ride, one day rates are free and charge only $10.00 after that. You can do aerobics, indoor tracks, aquatics, weights, racquetball and much more.
ü  The Bally Fitness- Located just 15 minutes away from the airport by taxi ride.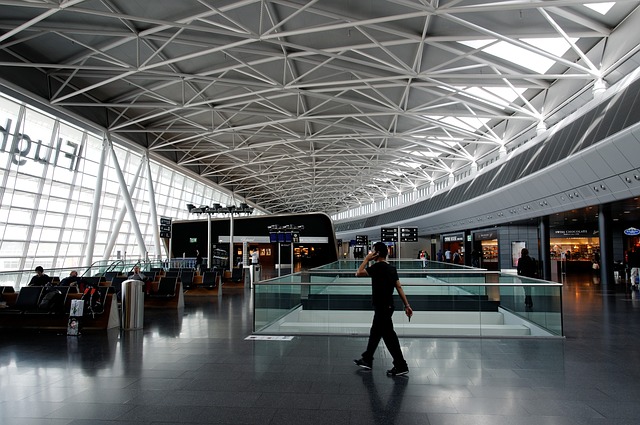 If you don't have enough time to spare and head towards specified gym and fitness centers, you can still perform simple and easy exercises (better to say stretching exercises) during the flight, just to stay active and not to exhaust yourself. Like;
Knee lift
While sitting, you can gently and slowly bend your knees in the upward direction, towards you, one leg at one time. This simple exercise will improve blood flow in your lower body.
Foot stretch and pump
While standing (make sure to find support to balance your body), lift your heels and stretch as high as you can. Then put both feet back on the floor and this time, raise your toes upwards and stretch as far as you can. It is the best stretching exercise for your lower body, especially feet, and legs.
Shoulder roll
By creating gentle and simple circular movements for your shoulders and stretching them, improves the blood flow and relaxes joints. First, hunch your shoulders forward and then move them upward, backward and then downward, and repeated the cycle gently moving your shoulders.
Knee hug
For a knee hug, clasp your knee while bending slightly forward and lifting your leg like hugging it towards your chest.
Forward bend
Even simply bending forward while keeping your back straight and touching your thighs, lower limbs, foot and floor (entirely your choice and stretching capacity) is proved to be beneficial. Slowly ease yourself back up after holding for 10-15 seconds.
Neckroll
Keeping your shoulders relaxed, drop your ear towards your shoulder, and then gently roll your head from side to side, at least 10 times on each side.
Exercises at the airport:
Traveling means longer hours of idle sitting such as layovers, long flying hours, delayed flights and so on. After all of that holiday food, it feels good to stay fit and all of the downtimes at the airport are the perfect time to get some stretching. Some simple exercises you can do at the airport can be a great help.
    Lunges:
It is a single-leg bodyweight exercise that works your hips, hamstrings, and your inner thighs. In the less crowded area, lunge out one leg ensuring your front knee go past your toes.
    Squats:
The Squat is a lower-body exercise. This exercise targets the thighs, quadriceps, hamstrings and the glutes. Place your feet hip-width apart and put your body weight in your heels. Squat to 90 degrees and gently balance your body back to the normal standing position.
    Tricep Dips:
Tricep dips are one of the best exercise targeting arm strength. While sitting on a chair or a bench, set your body and feet so that your upper body will be vertical. Holding from the edge, lower yourself down and extend your legs.
    Chair Push-Ups:
Align your body straight while placing your hands on a chair and lower your chest while bending the elbows.
    Seated Leg Lifts:
While raising your legs out in front of you, squeeze your thighs. Keep your focus on the lower body. Not only do seated single-leg lifts work your core, but they can also help stabilize your knees after an injury.
    Wall Sit:
Sit up against a wall with your legs at a 90-degree angle and hold it for as long as you can. Simple!
       

Exercise tips for non-gym persons:
A question arises, when you are not much of a gym, exercise or a yoga person and after tiresome flight hours, not much of strength is left to sweat. So, we are here to guide you along the path which is much easier, convenient and most interesting of all is, not even generally considered as an exercise.
Some several stretches and techniques will not only improve the benefits of walking but also help prevent injury. Here the idea is, even the simplest moments of the body and joints can prove to be beneficial for health. Using the following techniques will help improve the benefits of walking:
ü  The majority of the forward motion should start with the hips and each stride should feel natural like neither too long nor too short stride.
ü  Walk briskly but don't forget to carry on a conversation generally as to maintain enough breath.
ü  To get optimum aerobic benefit, maintain a good form while walking with each step, keeping in mind to protect your back and avoid injury.
ü  Keep the stomach stand fully upright and pulled in slightly as it is important to help support the trunk of the body and the spine by using the abdominal muscles.
ü  Keep the shoulders relaxed but straight, head up and centered between the shoulders; avoid slouching forward and the eyes focused straight ahead at the horizon.
ü  Avoid leaning forward as you walk.
If you are stranded at Philadelphia airport, there's more to do now. The new exercise equipment such as elliptical machines and exercise bikes have been installed recently for travelers to use in the terminal representing new development in the growing availability of fitness facilities. The free-standing low-impact cycling machines consist of devices that measure heart rate, pedals and seats and are free of charge. Also wooden rocking chairs are positioned near the shops and restaurants near the terminals in an attempt to tempt travelers to extend their sitting time before boarding their plane. Also, you can find pop-up gym that moves between the airport's terminals every two weeks so that the passengers can have a light workout and stretching.
The Best Casinos in The World for a Bachelor Party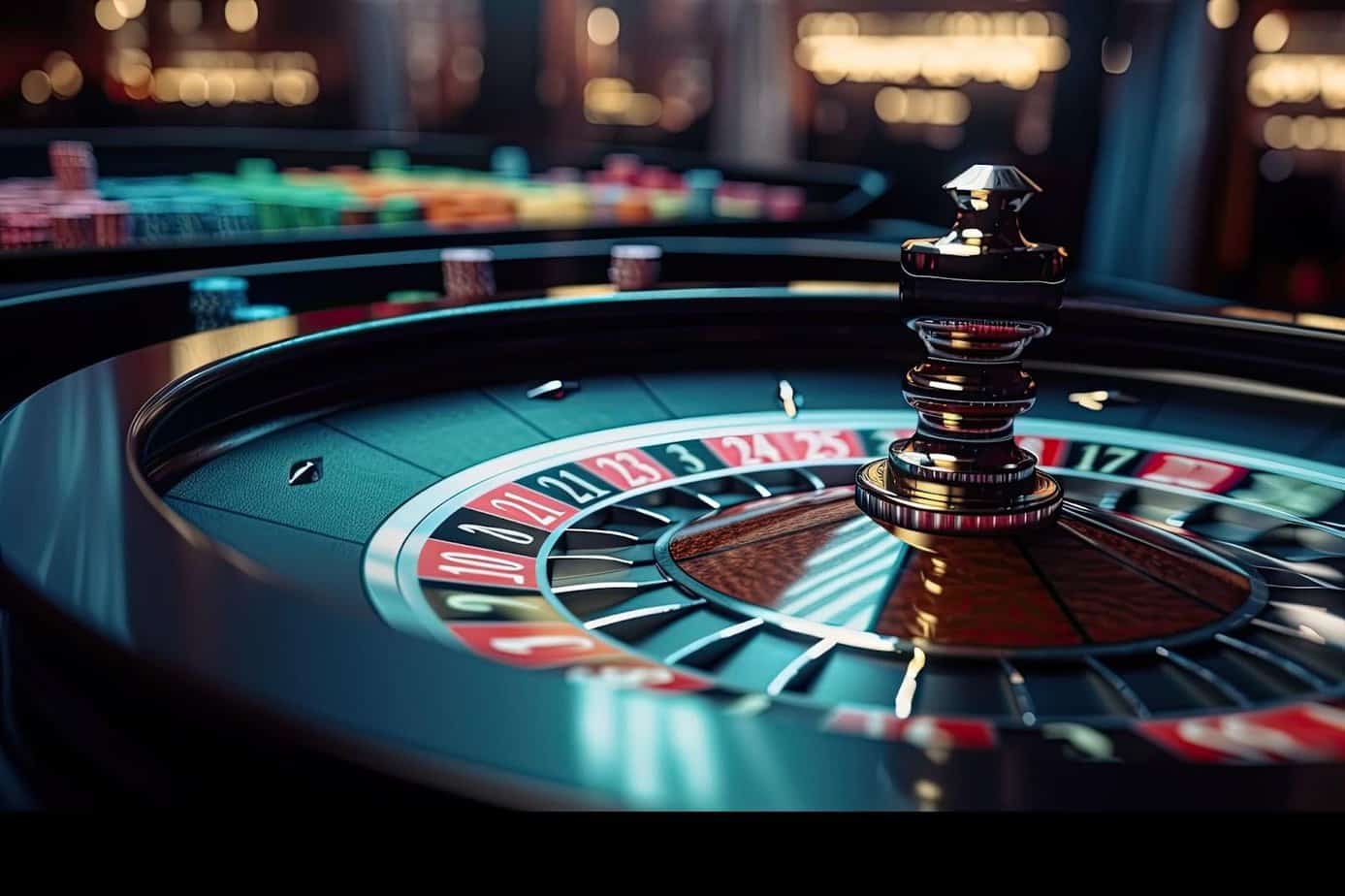 When preparing for a bachelor party, many interesting and exciting ideas come to mind. However, some classics never get old and remain on the list of top choices. And casino venues with a variety of facilities are among them.
Sure, these days, you can access the fast payout casinos with a single click, choose your favorite, and enjoy your time even without leaving your house. But let's agree that nothing beats the thrill of real-world gambling experience and heart-to-heart communication with friends, especially when it comes to your bachelor party.
At renowned and full-service gambling establishments, you can find all the necessary conditions for a fun and entertaining day. Playing thrilling games with friends in the daytime and throwing a party with drinks and fun activities at night – you have a full package of options to choose from.
But which casinos to pick? If you can't decide on the best destinations worth trying, check the ones highlighted below.
#1 The Venetian – South Las Vegas
The first name on our list belongs to The Venetian. It is a beloved tourist destination that can easily be associated with luxuriance and wealth.
One of the main perks of The Venetian is its impressive range of places for an incredible nightlife experience. One such example is the TAO Nightclub, a must-visit spot for anyone who likes to dance and get energy from an enthusiastic crowd. And after dancing, you can relax a bit by playing at Luotettava casino.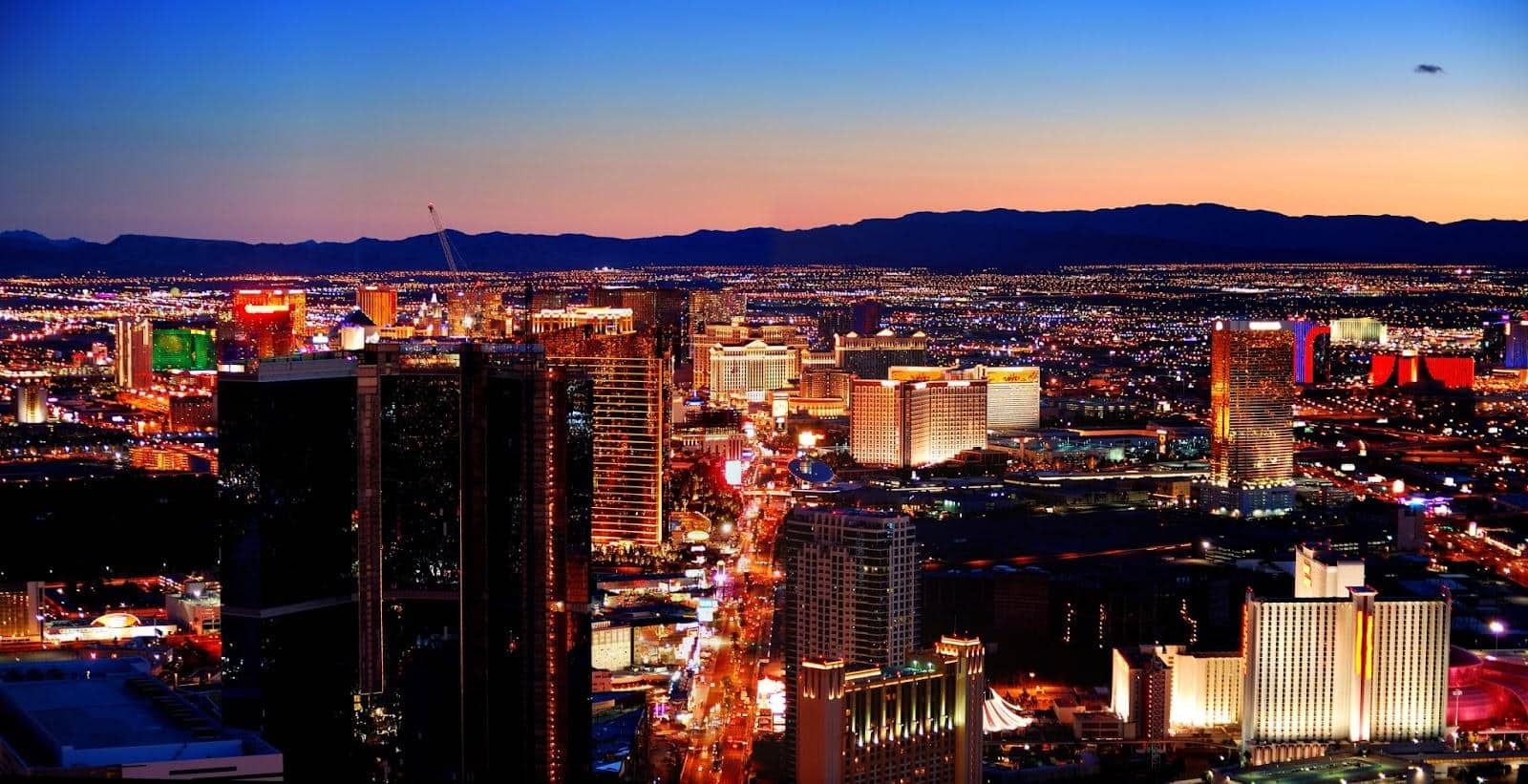 And if you are in the mood for a unique show with wild-west vibes, the Atomic Saloon Show is an excellent option. This show is a one-of-a-kind mix of aerial acrobatics, comedy, and adult-oriented entertainment.
For food lovers, The Venetian provides diverse dining options to suit any budget or taste. You can have some of the best steaks at Delmonico's Steakhouse or head to The Dorsey for exclusive cocktails. Trustworthy Brewing is also a good option for casual evenings with pub-style food and great beer.
And, of course, what kind of bachelor party in Las Vegas can be without some gambling? The casino located in The Venetian covers all the slot machines and tables you could want to play, as well as a large poker room for poker fans.
#2 The D
The list of the best hotels for bachelor parties would surely be incomplete without The D, especially if you are after a more budget-friendly option.
This place comes with old-school classic vibes, a variety of casino entertainment options, and a never-ending party atmosphere that goes on all year round. All these combined make The D an excellent destination for a hard-to-forget bachelor party.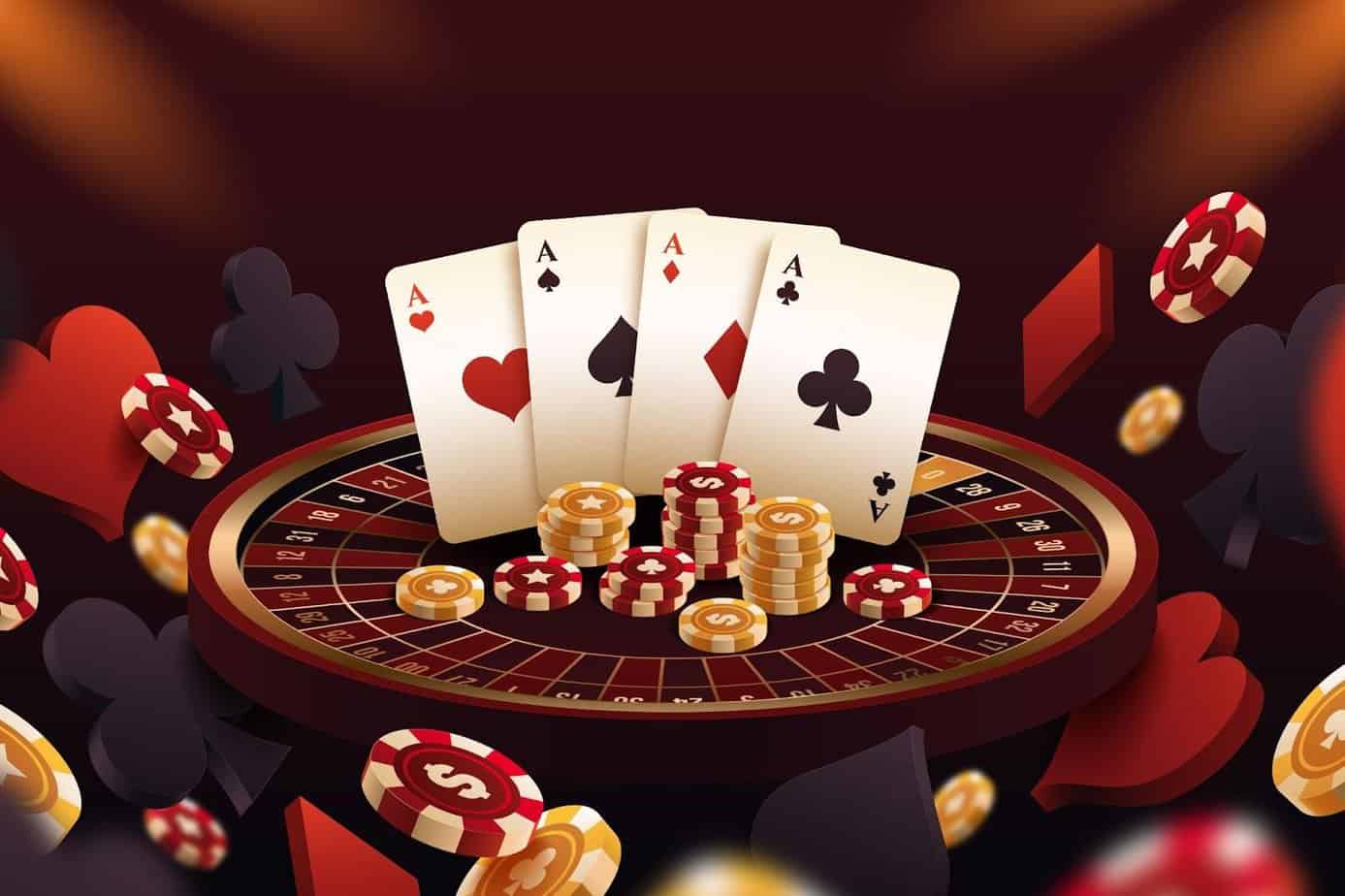 Even though the dining options are relatively limited here and room offerings have basic conditions, at The D, you can enjoy the perk of Circa's Stadium Swim, which is one of the most popular pools in the downtown area.
Plus, before you go to explore all the offerings of Fremont Street, you can enjoy a mouth-watering dinner at Andiamo Steakhouse.
#3 Casino de Montreal
Montreal Casino, or Casino de Montreal, is one of the biggest gaming facilities in the world, with over four thousand people.
Visitors of this casino can try their luck at more than 150 gambling tables and three thousand slot machines across the floors.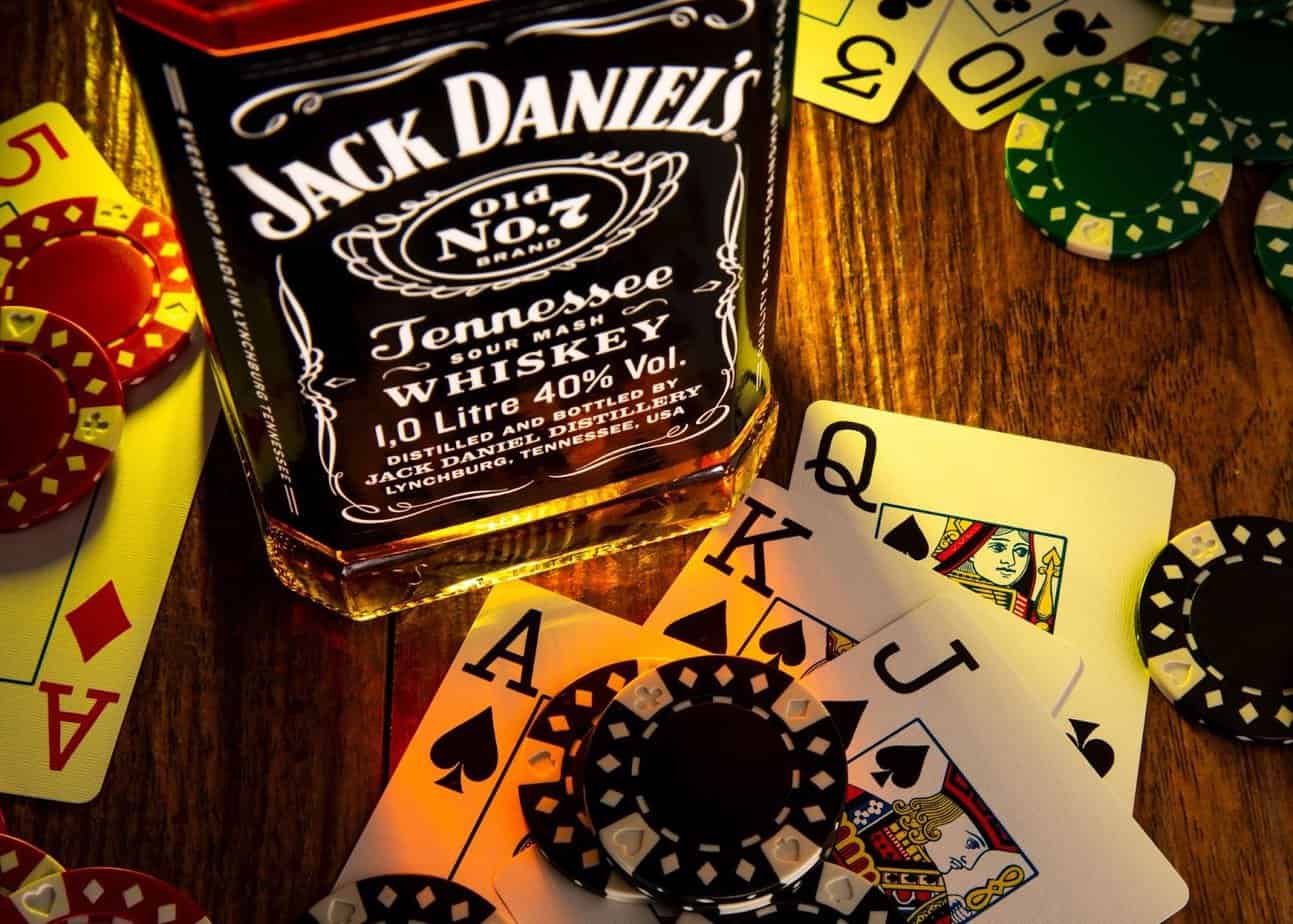 This place is also known for its hospitality, so you can be sure that your bachelor party here will be on a high level.
However, the casino is not the only destination where you spend your day. Some other attractive activities that will make your bachelor party fun and exciting include
Skydiving,
Go-karting,
Jet Boating,
Golf,
Pubcrawl,
And Paintball.
Also, if your bachelor party is between June 28 and July 2, you can participate in some great free shows at the Montreal International Jazz Festival. It offers a wide diversity of concerts you can participate in during the weekend.
#4 Bellagio
The next not less popular destination for bachelor parties is Bellagio. It is a famous resort and spa and one of the best gambling venues, perfect for hosting your important day.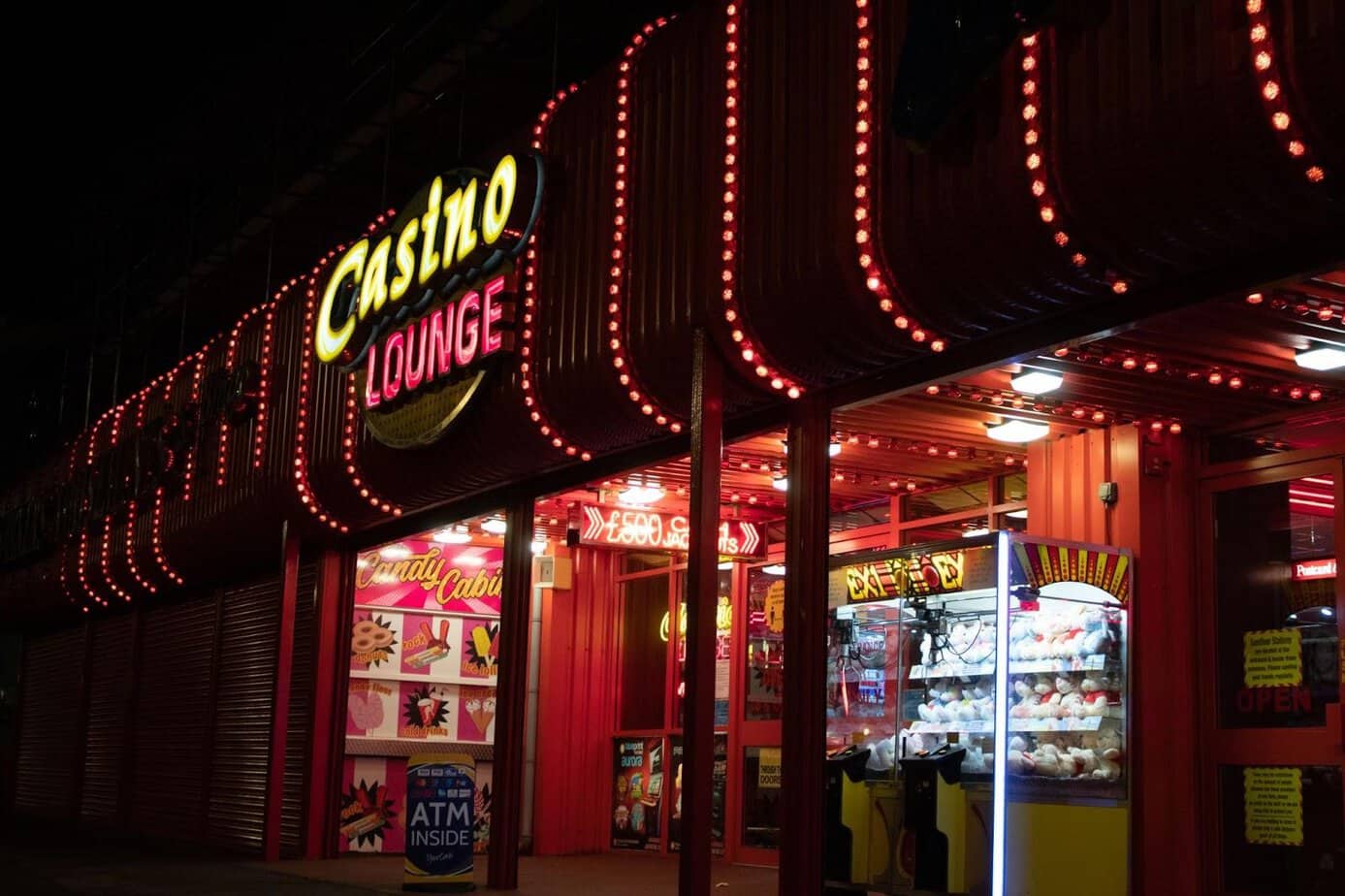 The main attraction of the casino is its poker games and tournaments. So, it is more suitable for people who are highly experienced in poker. You can visit the world's highest poker room if you and your friends have enough budget. The buy-in here is a minimum of $ 20,000.
The Bellagio casino has a modern style and features a "fat" jackpot worth millions and over 2,300 slot games. They also have an exclusive lounge that gives the vibes of a top-notch bar. Here, you can expect to see and try some of the rarest whisky brands worldwide.
#5 Borgata Casino and Spa
Not long ago, in the 19th century, Atlantic City was mainly known as a mere resort. Already today, it has become one of the most-visited places people like to host their bachelor parties. And the Borgata Casino is among the must-visit spots visitors frequent.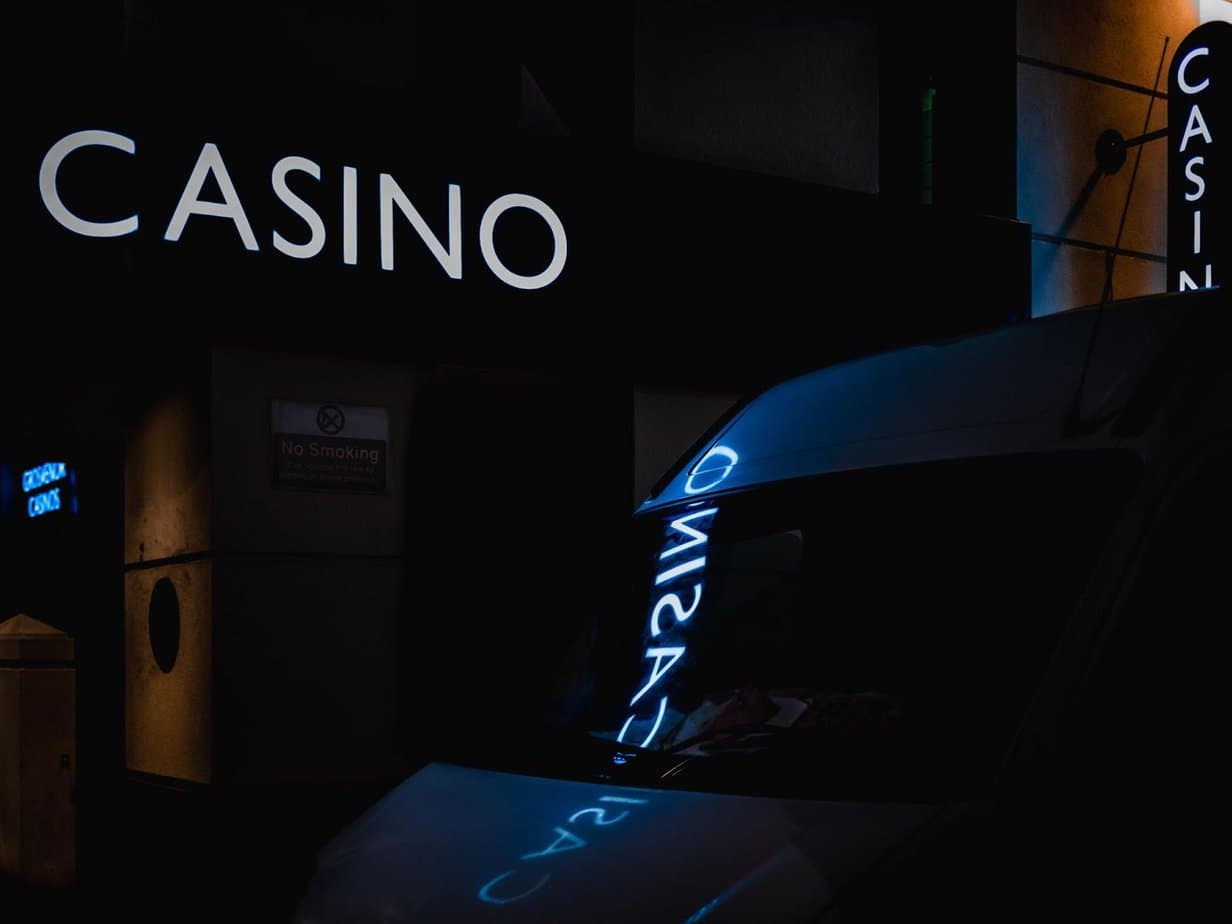 This gambling facility opened its doors back in 2003 after redesigning and has been created with the goal of impressing and attracting celebrities. One of the biggest buildings in Atlantic City is the main tower of Borgata. In addition, this place can accommodate more than four thousand people.
Thanks to its style, service quality, and popularity, Borgata has hosted some of the most well-known celebrities globally. If you visit this casino, you will have a chance to play a lot of incredible games together with your friends. Whether you are a fan of Scraps or Roulette, Borgata has got you covered.
After an energetic day, you can relax your body and mind at a well-equipped spa with experienced professionals.
Some Final Thoughts
A bachelor party is a crucial day in anyone's life, and deciding where and how to spend it can be challenging. The world, indeed, is full of amazing and incredible places.
In this article, we have highlighted some of the most popular places millions of people worldwide like to visit. So, you can take them as a reference for potential choices.
But your final choice of destination depends mainly on your preferences, budget, habits, and desires.
The Essential Guide to Exploring Cancun's Nightlife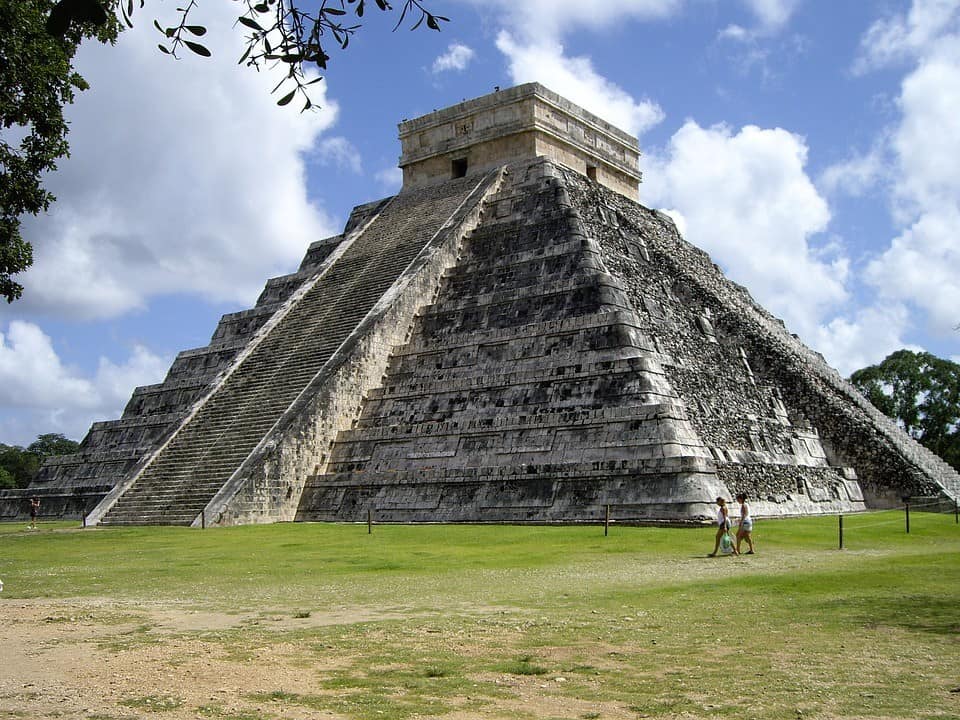 Cancun, Mexico, is renowned for its vibrant nightlife and exciting entertainment options. From beachfront bars to high-energy nightclubs, the city has something for everyone. So whether you're looking for a romantic evening out or an all-night dance party, Cancun has plenty of options. We've compiled this essential guide to exploring Cancun's nightlife to help you get the most out of your visit.
Eating Out in Cancun
When dining in Cancun, there are countless restaurants and bars. From traditional Mexican eateries to upscale restaurants serving international cuisine, there's something for every taste and budget. Head to one of the city's many beachfront bars and restaurants for an unforgettable evening with friends. Here you can enjoy delicious food and drinks while viewing the Caribbean Sea.
Exploring the Nightclub Scene
Cancun is home to some of the best clubs and discos in Mexico. Whether searching for a location to boogie or simply wishing to lounge around with friends, you'll discover numerous sites to fiesta all night. Numerous of the municipality's nightspots feature live tunes and DJs spinning a range from salsa and reggaeton to hip-hop and electronic music. To guarantee your evening proceeds as effortlessly as possible, inquire with your hotel receptionist about dress regulations and entry fees before venturing out.
Night Outs in Cancun
The nightlife in Cancun is legendary and for good reason. From beachfront bars to high-energy nightclubs, the city has something for everyone. So whether you're looking for a romantic evening out or an all-night dance party, Cancun has plenty of options. Here are some of the best night-outs in Cancun to help make your visit even more memorable.
Beachfront Bars
No expedition to Cancun is consummate, exclusive of a vacation to one of the metropolis's innumerable beachfront taverns. Here you can appreciate delectable edibles and potables while apprehending the arresting vistas of the Caribbean Sea. Numerous of these beachfront sites as well boast live music and disc jockeys spinning everything from salsa and reggaeton to hip-hop and electronic music. With its marvelous ambiance and picturesque scenery, it is no surprise that beachfront bars are favored among locals and sightseers.
Shopping in Cancun
If you take a break from the revelry, why not investigate some of Cancun's shopping centers? The city is home to multiple large emporiums where you'll find everything from couturier clothing stores to trinket shops retailing traditional Mexican handicrafts. You can also snag great bargains on jewelry and electronics at one of the city's flea markets. But, no matter what shopping experience you're seeking, there's something for everyone in Cancun.
Visiting Mexico Cancer Clinic
No journey to Cancun would be finished without a stop at Mexico Cancer Clinic, one of Latin America's preeminent oncology treatment centers. MCC offers modern cancer care for grown-ups and youngsters with every kind of cancer. The clinic also provides specialized programs for those receiving chemotherapy or radiation therapy while visiting Mexico. So whether you're looking for information on cancer treatment options or need a spot to unwind after a long night out in the city, MCC is worthy of consideration during your stay in Cancun.
Safety Tips
As with any famed holidaymaker spot, exercising prudence is essential when visiting Cancun. Ensure you abstain from straying unaccompanied at night and remain aware of your environment. Moreover, persistently keep your identification and other critical documents safe. Finally, if you're heading out to the nightspots, guarantee you have a dependable form of conveyance so you can get home securely.
Conclusion
Cancun offers a unique nightlife experience that can't be found anywhere else. From beachfront bars to high-energy nightclubs, the city has something for everyone. So whether you're looking to grab a bite to eat or spend the night dancing, Cancun has plenty of options. Be sure to also visit Mexico Cancer Clinic during your stay for an unforgettable experience. Cancun will surely make your trip memorable with its great vibes and beautiful scenery.
What you need Before Visiting Colombia in 2023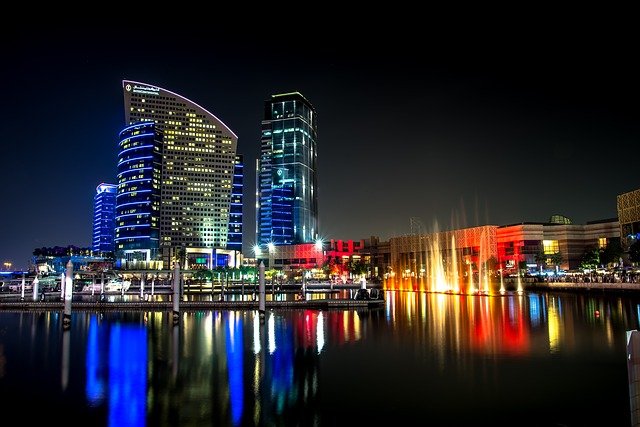 Colombia has always been a beautiful country with a rich culture and history. Each year many people are eager to visit. However, before you plan your trip, it's important to be aware of the requirements and regulations for visiting the country.
First and foremost, all travelers to Cartagena Colombia safety must have a valid passport. Your passport must be valid for at least six months after your planned date of departure from Colombia. It is also important to check with your country's embassy in Colombia to see if any additional travel documents are required.
In addition to a valid passport, travelers to Colombia must also have a valid visa. The type of visa required will depend on the purpose of your trip and the length of your stay. Depending on the passport you have there are not many requirements to visit Colombia. Tourist visas are typically valid for 90 days, while business visas are valid for 180 days. If you plan to stay in Colombia for a longer period of time, you will need to apply for a different type of visa.
Before you travel to Colombia, it is also important to have travel insurance. This will help cover any medical expenses or other costs if something unexpected happens during your trip. It's also a good idea to check if your insurance covers you in Colombia, if not, you may want to consider getting travel insurance specifically for Colombia.
When it comes to vaccinations, it is recommended that travelers to Colombia have their routine vaccinations up to date, such as measles, chickenpox, and the flu. Additionally, it is also recommended that travelers get vaccinated for yellow fever if they plan to visit areas of Colombia where the disease is present.
When it comes to packing, it's important to be aware of the climate and culture of the country. Colombia is a tropical country, so it's a good idea to pack lightweight clothing and sunscreen. it's also important to bring comfortable shoes as you will do a lot of walking.
During your trip, it is important to be aware of your surroundings and to take the necessary precautions to ensure your safety. It's a good idea to avoid walking alone at night and to avoid carrying large amounts of money with you. It's also important to be aware of local laws and customs, and to respect them while you are in the country.
In conclusion, visiting Colombia can be an exciting and enriching experience, but it's important to be aware of the requirements and regulations for traveling to the country. Make sure you have a valid passport and visa, travel insurance, and vaccinations, and be mindful of your safety and the local laws and customs. With proper planning and preparation, your trip to Colombia can be a memorable and enjoyable experience.

We have been wearing out our jandals (Kiwi for flip-flops) on our travel adventures around the world since 2009. We think our blog is thought provoking and a little witty. But we have been proven wrong before. Find out more about us here...
What Are You Looking For?