Do You Know these Facts About Payday Loans Online?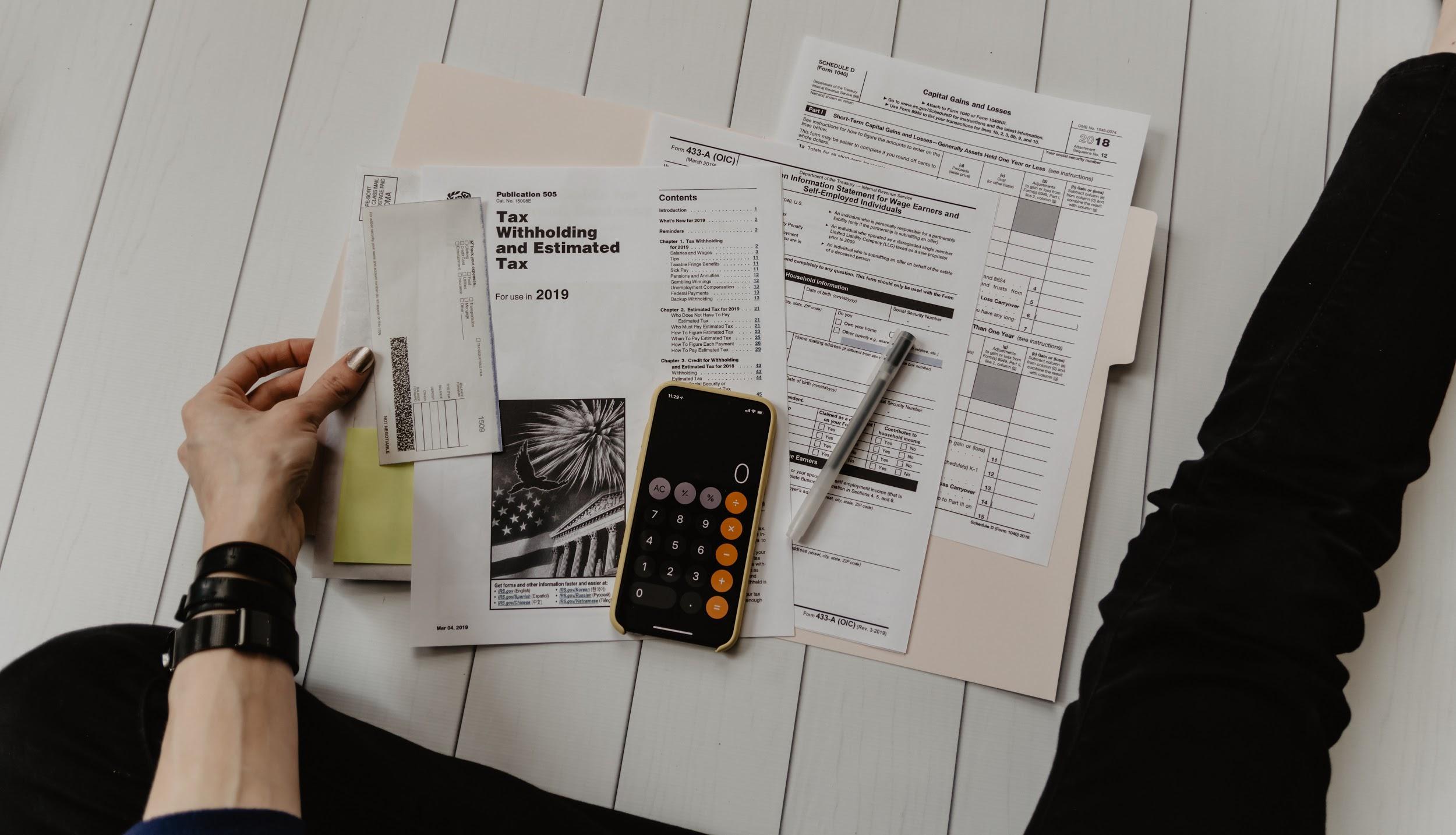 With just the click of your mouse, you can solve your money issues in a few minutes. However, people apply for loans without knowing all the facts about payday loans online.
Right, today, it's so easy to apply for a loan online. It cuts the long queue and waiting when you apply for loans in traditional lenders and banks. It's even more convenient because, in just a matter of minutes, you can address your financial hardships.
But is enough that you know these things? There are many things that you need to know before applying for a loan on the internet. Knowing all these things can avoid you from the red flags and problems that may arise when dealing with illegal lenders.
What you need to know about Payday Loans
Payday loans are known also as a short-term loan, unsecured loans, and cash advance. It is a short amount of credit that you can apply online or to a storefront lender.
These days, the availability of online lenders make it easier, fast, and convenient to apply for the loan. You can simply fill up the online application, submit the documents, and wait for the approval.
Who is the target market for the loan?
People with low income, those with bad credit history, and those who do not qualify for a bank or other loans can apply. If you have experience of getting declined for a loan due to your credit profile, you are still eligible for a payday loan.
Lenders usually ask for minimum requirements including an identification card, an active bank account, and a proof of paycheck. Since there are only a few requirements, you'll know the results of your application within the day.
How much is the cost of the loan?
Since an unsecured loan is less stringent than other loans, you can expect much higher fees and interest. It is unsecured because you don't need collateral to get approved.
Also, lenders allow you to apply even you are a risky borrower. This is the reality of applying for a payday loan. You pay for the risk that lenders take.
Lenders ask a fee of $10 to $30 for each $100 borrowed. Usually, most lenders give a fee of $15 for a $100 loan. In general, you have to pay for an annual percentage rate (APR) of 400 percent for a loan.
There are other fees that you need to pay aside from the interest. Additional charges may apply for late payments. You may also pay extra if you use your prepaid debit card for the loan.
In case you fail to repay on time, a repayment scheme may be offered to you. Here, you need to pay a fee for the new repayment plan.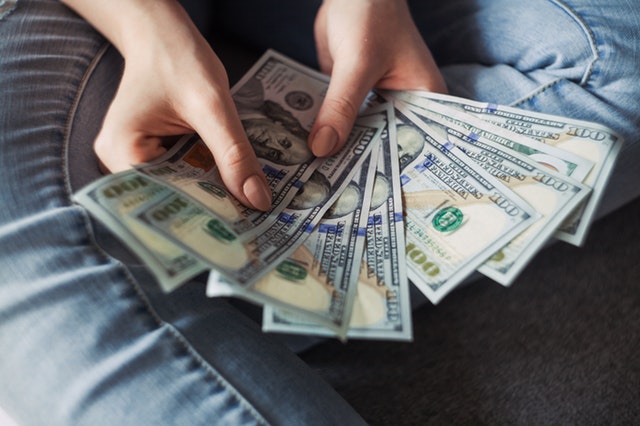 What is rollover?
Sometimes, lenders may offer you a rollover in case you cannot pay your loan on time. A rollover means that your loan is extended for a time and you have to pay a fee for that.
Not all areas provide it to borrowers. Ask your loan provider if it is available. Some places strictly prohibit a rollover.
You have to pay for the principal loan, its interest and the charges for the rollover. Your credit is carried over to the next loan.
Is it safe to apply for loans online?
There are risks involved every time you give your personal and bank information online. Some lenders who are marketing themselves are not actually lenders. They are actually known as lead generators whose job is to find clients for these lenders.
You need to watch out for signs when they mention these lines, such as "we are connecting you to our partner lenders," or "we found the right lender for you." These are indications that you are dealing with a fake lender who make money out of your personal information.
Aside from that, you need to spot that you are dealing with a trusted lender online. Spot for signs like they are asking you for a processing fee or an upfront fee. Others may also give you false hope that they are guaranteeing you a 100 percent approval.
No matter how they try to lure you, you shouldn't trust them easily. Working with illegal lenders may put you in great risk and cause you more trouble with your finances. 730
Budget Day 2020 Singapore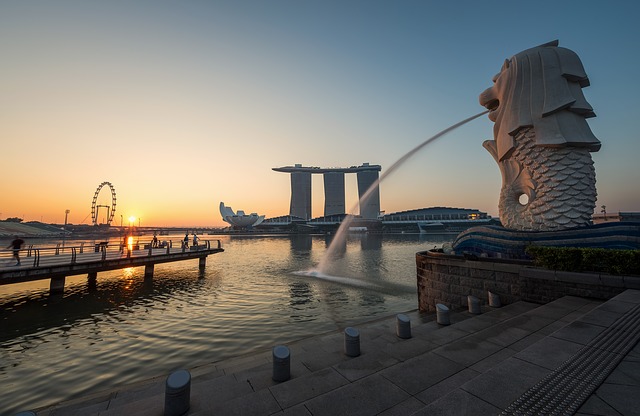 The Singapore government has fervently taken upon itself to win the fight against coronavirus not only health-wise but also economically. The losses suffered by the people and the economy at the hands of the COVID-19 pandemic are colossal. In the budget announced in February, the government had expressed the need to fight COVID-19 as a united country. Singapore's Minister for Finance, Mr. Heng Swee Keat had even termed this budget as 'Our Unity Budget.'
However, Budget Day 2020 Singapore extended beyond February 18 as the government announced a supplementary budget on March 26, 2020. The purpose of announcing the supplementary budget was to correct the innumerable harms done by COVID-19. The government is referring to this additional resource allocation as the Resilience Budget 2020. The word 'resilience,' which had also found a place in the February budget, signifies the government's resolve to brave the pandemic. This supplementary budget has given a new meaning to both 'unity' and 'resilience,' given the escalation of circumstances.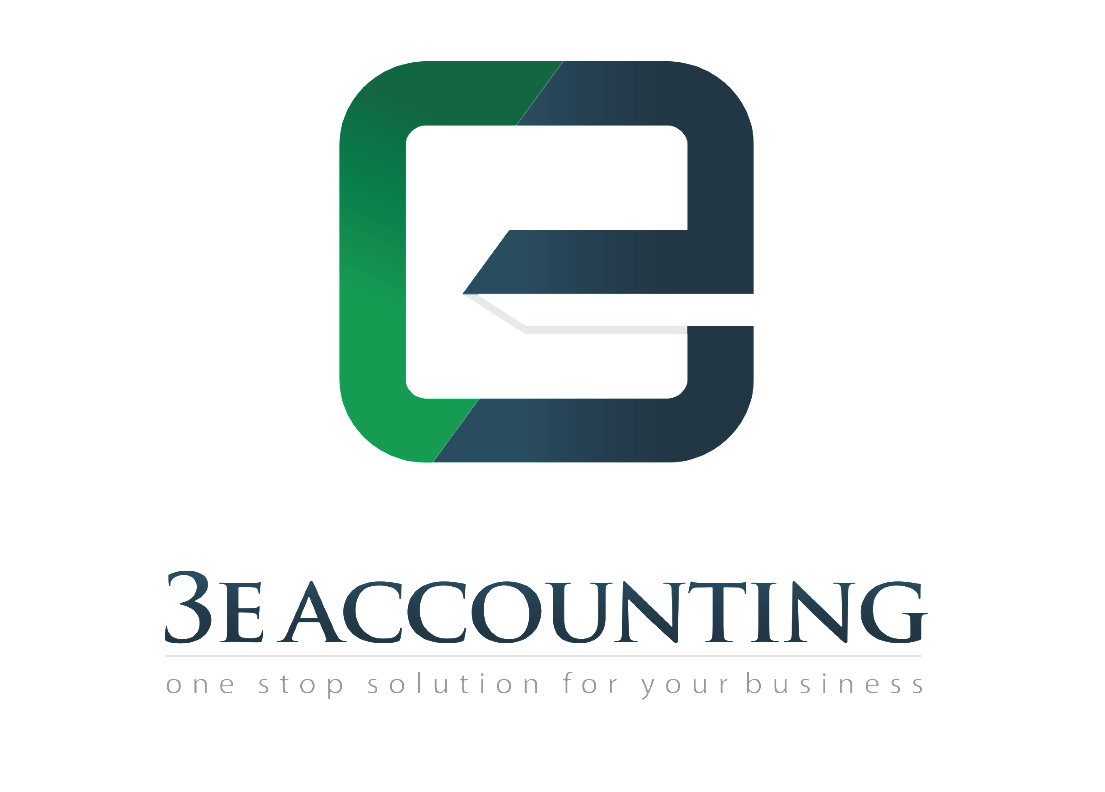 What Happened on the Second Budget Day 2020 in Singapore?
The Singapore government has redirected $48.4 billion to the cause of helping its people and businesses recuperate from the COVID-19 aftershock. The announcement came at a crucial time for Singapore. The country has already predicted a major downward trajectory for its economy in 2020, like many other countries.
The supplementary budget brings relief to people from different walks of life in the island nation. It is designed to support businesses so they can come back from COVID-19's huge blow to the economy. Let us now look at some of the salient features of this budget.
Salient Features of Resilience Budget 2020
The new Budget Day 2020 in Singapore came with several promises that will help the country's families, workers, and businesses alike. Be they households, self-employed people, or businesses operating at any scale; all have found a place in the Resilience Budget.
Those who have been rendered unemployed in the wake of the COVID-19 situation got a soothing surprise through the budget. Such citizens are now eligible for a monthly government grant of $800 for three months between May and September 2020. People who are in dire need of resources to help their families have access to the government's temporary relief fund. Vouchers worth $300 will now be given out to those living from hand to mouth so they can purchase groceries.
Small and medium-sized businesses will get help in the form of increased working capital loan limits. Moreover, income tax payments have been deferred for three months across the board. Flexibility on loans has also increased, with students in Singaporean universities getting a big relief. Loan interest charges have been suspended for one year, while mortgage payment charges have been suspended for three months. Property taxpayers will also get support from the government. The budget proposes a 100% property tax rebate for commercial properties such as hotels, shops, restaurants, etc.
The aviation industry now has a big support system in the government, with over $350 million injected as cost relief. Understandably, the industry has come crumbling down to the ground ever since the pandemic laid its roots in the country. Like the disheartening condition of the aviation sector, tourism, land transport, and art industries have also faced the virus' wrath. The Singapore government has not forgotten these sectors in its new budget. For example, private bus owners will now get a road tax rebate for one year. Their parking charges at government-owned parking areas will also be waived for six months.
How Is Budget Day 2020 Making Singaporeans Resilient?
Above all, making Singapore resilient against the deeply permeating effects of coronavirus is an essential highlight of the budget. To the government, this meant making its people self-sufficient in these times, where social distancing is the norm. Therefore, the supplementary budget has extended support to those willing to devise new working strategies that will reduce physical contact. The arts and culture sector has also been given a budget to bring itself back on track. An essential part of this move is enabling digitalization in this sector so that people can work safely.
Budget Day 2020 has brought some much-needed happiness to Singaporeans even as they are reeling from the coronavirus impact. The government's good intentions could help the country come out of this disaster much stronger.
3 Things You Need to Know About the Electronic Visa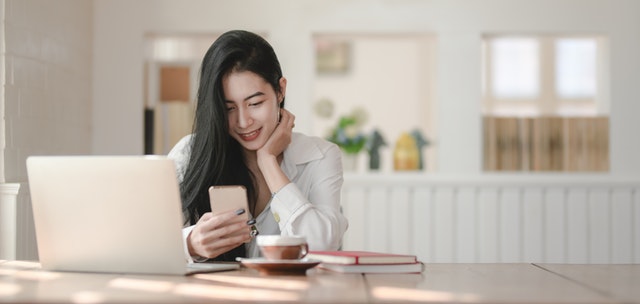 You may have already heard that many countries in the world gave up on standard visas in favor of the electronic visa. It is less time-consuming to apply for, it requires fewer resources from both the issuing authority and the applicant, and the processing does not last as long. You could call it a win-win from any point of view. However, not everyone is familiar with an electronic visa, which is why we want to inform you about three of the most important aspects you should know about it.
Not all countries issue electronic visas
Sure, the electronic visa is gaining some ground, and every year, more and more states decide to adopt the electronic visa system. However, that does not mean all of them issue eVisas. The system takes some time to be approved, and then the implementation period takes a while as well. It is not as easy as it sounds. The good news, though, is that the number of governments that decide in favor of the electronic visa is on the rise. After all, eVisas are known for their benefits to the tourism industry.
To find out if a specific country issues electronic visas or not, all you have to do is to look at its visa policy on the internet. Wikipedia is incredibly helpful in that regard.
If an electronic visas is available, it does not mean you qualify for one
This is a common confusion. People find out that a particular country adopted the electronic visa system and they think they can get an eVisa. That could not be further from the truth. The fact of the matter is that each country that issues electronic visas do so to a number of nationalities. The decision is based on treaties and accords. Some states issue eVisas only to a handful of nationalities, while others decided it is best to give one to almost everyone. India, for example, issues eVisas for over 160 nationalities.
If you want to find out whether or not you qualify for a specific electronic visa, all you need to do is a Google search. Same as above, search the visa policy of the country you want to travel to, go to the eVisa section, and look for your nationality on the list. If you are not on the list, you cannot avoid the embassy. If you are, however, you can apply online for the visa you need.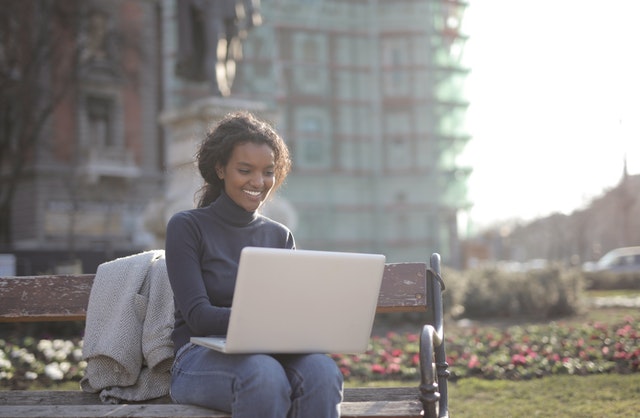 The online visa application process is as easy as they say
A lot of people already tested the electronic visa system, and pretty much all of them will stand by the fact that the online application process is close to effortless. Here is how it works.
First, you need to make sure that you meet the requirements. Electronic visas are not at all demanding. In many cases, all you need is a valid passport. Other criteria may apply, such as travel insurance, photo, accommodation details, letter of invitation, etc.
Secondly, you must fill in an online application form. You are expected to provide a wide range of information about yourself, your passport, and your trip. You have to be very careful about the information you offer. It has to be 100% accurate. A spelling mistake will render your eVisa invalid, so make sure to review your form before submission.
You also have to pay a fee. You can use a credit or debit card as a method of payment, but depending on the visa service you use, multiple other means are accepted. As soon as the payment goes through, you can submit the form, and that is pretty much it.
The eVisa you apply for is sent to you via e-mail. Depending on the issuing country, you may have to print it out, although it is quite common for immigration officers to be able to check the existence of your visa without having to present it. After all, an electronic visa is electronically linked to your passport.
An Intensive Guide to Getting Payday Loans in Houston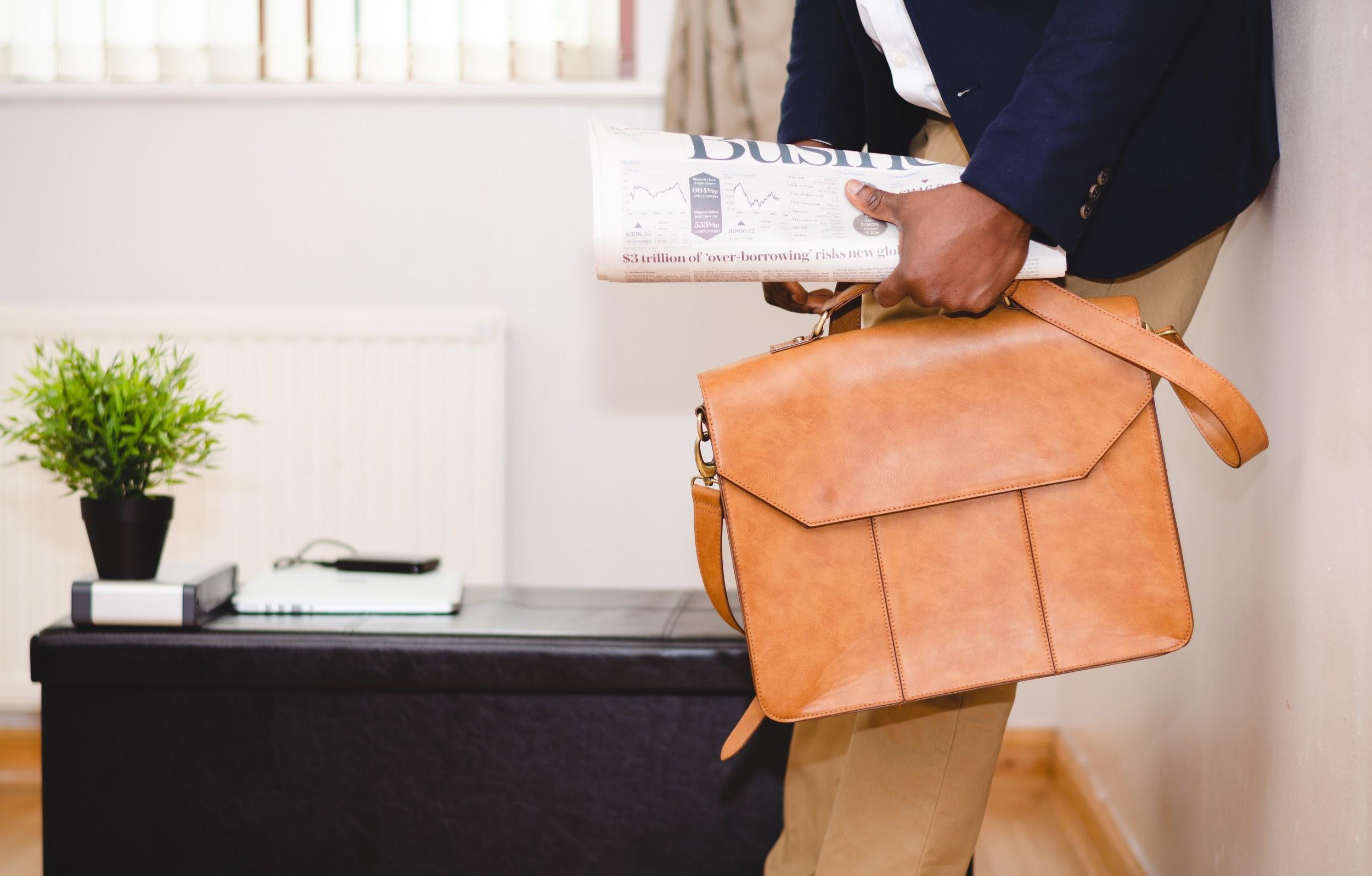 If you need a quick cash advance to hold you until you get your next paycheck, then you might be in need of a payday loan. Unexpected financial emergencies happen all the time and they cannot wait until payday – you need a solution now. Luckily, there are many companies in Houston that can provide you with payday loans Houston to meet your short-term financial needs.
However, payday loans usually attract large interest rates and charges, which can make them quite expensive. On top of that, Houston has its own regulations for borrowing and lending payday loans on top of the ones stipulated by the state. That is why you need to know what you're getting into before you apply.
Who Is Eligible to Get Payday Loans Houston?
Due to the high interest rates and fees, it's recommended that a payday loan should be a last resort. With payday loans, it is easy to get yourself trapped in a world of debt if you're not careful. Once you have exhausted all other alternatives and you're sure you absolutely need a payday loan, you must meet the following minimum requirements:
You must be 18 years old and over
You must be a citizen or legal resident of the United States of America
You must have a valid ID
You must have a steady source of income
In addition to the above, lenders in Houston might also ask for additional personal and financial information (usually, a bank account). If they are diligent, they might also check your credit score. Luckily, many lenders will still give you a payday loan if you have bad credit, but they might charge you more interest to make it worth their while.
Are Payday Loans Houston Legal?
Getting a payday loan is legal in the state of Texas – same as any state in America. But since many lenders have been known to benefit from the desperation of borrowers by charging exorbitant interest rates and fees (sending people down the rabbit hole of debt) legislation is trying hard to regulate them. Sadly, many of them manage to get around regulation by registering as a Credit Services Organization.
Since the Texan government has this major loophole that allows these crafty lenders to slip through the cracks, the city of Houston has taken matters into its own hands. As of July 2014, local ordinances require organizations offering payday loans to ensure the borrower has the ability to repay the loan. Particularly the borrower must demonstrate that their monthly income is enough to cover the loan.
Interestingly enough, a whopping 40% of licenses required to provide payday loans disappeared by August 2016. This is because the ordinances made it harder for lenders to make much of a profit, even with the loophole.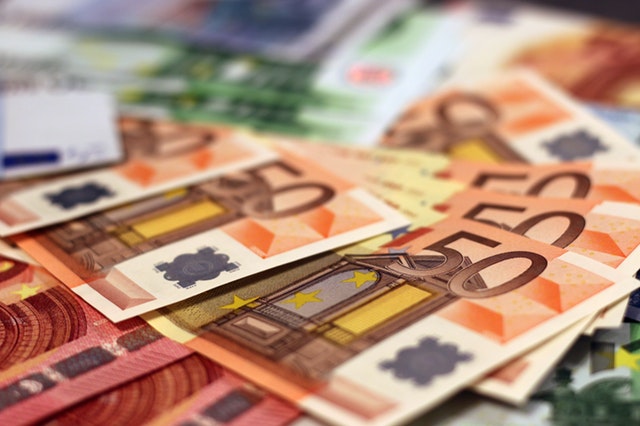 How Much Can I Borrow?
Usually, the minimum and maximum amount of money that you can borrow are at the discretion of the lender. People usually borrow somewhere between $50 and $500 – remember, payday loans are meant to cover short-term financial woes as opposed to long-term goals. However, the city of Houston has a strict limit on how much money you can borrow in regards to payday loans, which is 20% of your gross monthly income.
What is the APR for Payday Loans Houston?
While you might find companies that offer reasonable interest rates and fees in Houston, a majority of them have high AP Rs. You can expect to get an AP R that ranges from 300% to 500% on average. However, some lenders can charge AP Rs as high as 700%. This is why many people usually end up further in debt, as they have to keep on extending the loan when they are unable to repay it.
Will Getting a Payday Loan Affect My Credit
Getting a payday loan (just like any other loan) will, in fact, affect your credit score if the lender reports to credit bureaus. Pay it back in time and it will count positively towards your score. Failure to pay will tank your credit score.
Conclusion
Payday loans are extremely useful when you can't afford to wait for your next paycheck. These short-term loans help people get out of small financial binds quickly and without much of a hassle. But the risk is high due to the high AP Rs that most lenders charge, even in Houston. If you must get a payday loan, make sure you find a lender with reasonable rates and fees that you can afford to pay back in time.

We have been wearing out our jandals (Kiwi for flip-flops) on our travel adventures around the world since 2009. We think our blog is thought provoking and a little witty. But we have been proven wrong before. Find out more about us here...
What Are You Looking For?