Where Is Polynesia, And What Is The Disney Polynesian Village Resort?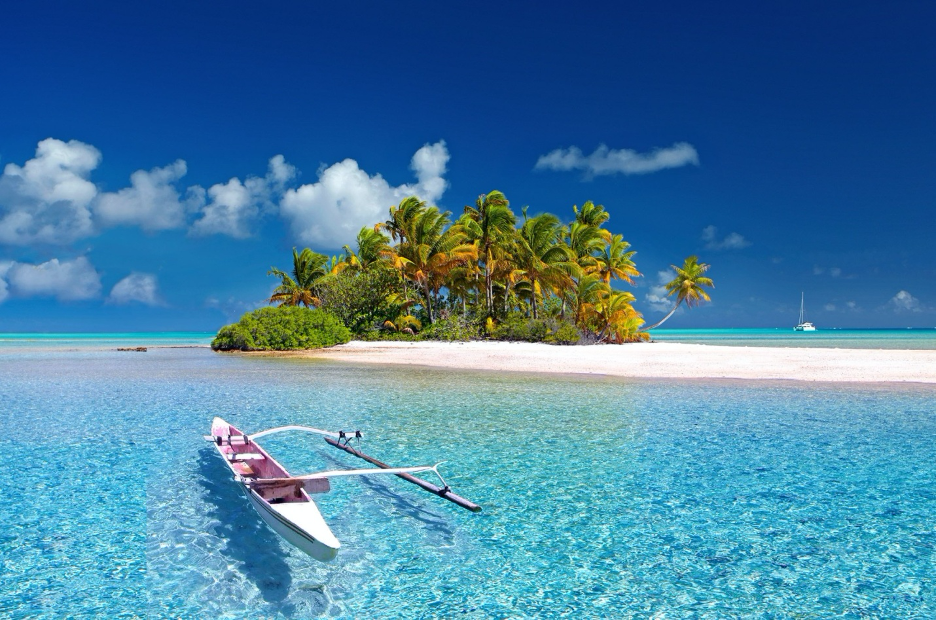 What does Polynesia mean?
The word Polynesia comes from 2 Greek words, "poly and nesos", which translates to mean  "many islands". The name is appropriate considering that the Polynesian islands take up more than 800,000 sq miles!
Where is Polynesia? Thanks to Disney it can be a lot closer than you might think. In this article, we'll review a few fun facts about Polynesia, as well as what you can expect when visiting the Disney Polynesian Village.
So take a look! By the time you're done reading this article, you can start planning your dream vacation.
Where Is Polynesia?
Where is Polynesia? Polynesia takes up a large triangular area of land in the east-central Pacific ocean.
The apex of the triangle is right at the Hawaiian Islands. The base angles of the triangle are New Zealand for the west angle and Easter Island for the eastern base angle.
In addition to stretching out from Hawai, Polynesia also includes its group of Polynesian islands. A few of the islands include Samoa, Tonga, Cook Islands, Wallis, and French Polynesia. At the islands, you can find picturesque overwater bungalows.
Where Is the Disney Polynesian Village?
You can find the Disney Polynesian Village in sunny Florida, right by the Magic Kingdom. The resort rests on the shores of the Seven Seas Lagoon.
The Seven Seas Lagoon is a body of water made by humans. It's like an aquatic red carpet leading to Magic Kindom. The lagoon features boating, fishing, and more fun activities for guests of all ages.
What the Disney Resort Is Like Inside
After opening in 1971 the Polynesian Village Resort has been a sought after location by many guests. The resort has a motto, "Aiita Peatea", translating to mean "Tomorrow there will be another day, exactly like today". In other words, don't worry, life's good!
The zen-like motto reflects the laid back, peaceful atmosphere of the resort. The 847 room resort is only 2 monorail stops from the Magic Kingdom. The entire resort takes up a total of 39 acres and the decorations transform each acre into a tropical paradise.
While touring the resort, you'll be able to enjoy looking at waterfalls, tiki torches made of bamboo, tropical plants, and of course a beach area. The casual, family-friendly resort uses the Great Ceremonial House as the lobby. You could easily spend all day just hanging out in the lobby admiring all of the exotic plants and landscaping.
Disney Vacation Club
Moving on, let's look at what being a Disney Club Vacation member is all about. If you already know you want to visit Disney resorts more than once, a membership could help you save money.
When you're a part of the Disney Vacation Club or DVC, you'll get a certain amount of points. The number of points you get is up to you based on your initial membership purchase.
Next, you can use the points to reserve your stay at any of the DVC resorts like the polynesian dvc resort in Florida. There are DVC resorts all over the world, and your membership won't lock you into a singular location. Instead, you'll have access to all of the resorts worldwide, as well as additional DVC member benefits and perks.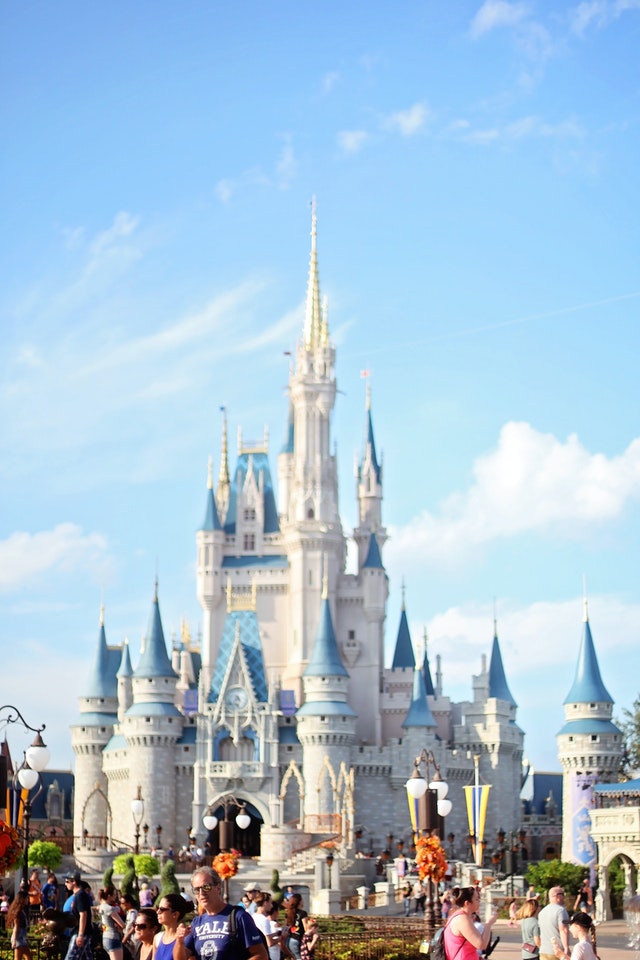 What To Expect in Your Resort Room
What do the rooms look like at the Polynesian Village Resort? All of the rooms are in 1 of 11 different longhouses.
The longhouses are large buildings, that allow you to access your room from an interior hallway. Every room is either 2 stories or 3 stories high.
A standard room at the Polynesian will have a day bed, 2 queen-sized beds, a small table, 2 chairs, and an armoire for your clothes. The standard room size is about 415 square feet and you can't have over 5 occupants in any 1 room. You'll also find amenities like a coffee maker, ironing board, Disney shampoo and soap, an iPod dock, and a safe.
Did you want to get a king-sized bed? If yes, you'll have to make a special request since they only have a limited number of king-sized beds available.
Next, if you want to stay in a suite, you can house anywhere from 4-9 people. All of the resorts suites are in the Tonga longhouse.
Different Room Views at the Polynesian Village Resort
What type of room view matters to you? If a relaxing room view is important to you, we suggest you book a room that offers a lagoon view. If you want to keep an eye on all the action, ask for a clear view of the theme park.
A standard room view will feature the lovely landscaping and walkways the Polynesian resort is famous for. The marina and pool are included in the standard room views, so you can request them at no additional cost!
Finally, some rooms overlook the parking lot. When you book your room, you have to specifically ask to not get a parking lot view, otherwise, you probably will.
Room Check-in and Check-Out Policies
After booking your room, you'll need to download the My Disney Experience App. Open up the app and look for a section titled "Online Check-in". After clicking on the online check-in, you'll be able to request an early check-in.
We suggest you choose the early check-in options since this will give you the most freedom. Rooms aren't ready until 3 p.m., and there's no guarantee an early check-in will mean your room's ready sooner.
However, you will have the freedom to drop off your luggage with the bell services, get your magic bands for the park, and start exploring! Magic bands are colorful wristbands that connect you to everything on your vacation. Your magic band can help you with park access, getting into your room, buying Disney merchandise, and more.
Plan Your Dream Vacation
Where is Polynesia? Now you know where to find the Polynesian islands, as well as Disney's Polynesian Resort.
Were you surprised to discover the resort is right outside of Magic Kingdom? Or how about how you can request a lagoon view for your room?
We hope our article was able to answer all of your questions so you can start planning your dream vacation today! For more great locations to visit, check out the rest of this site.
NFL Betting Around the World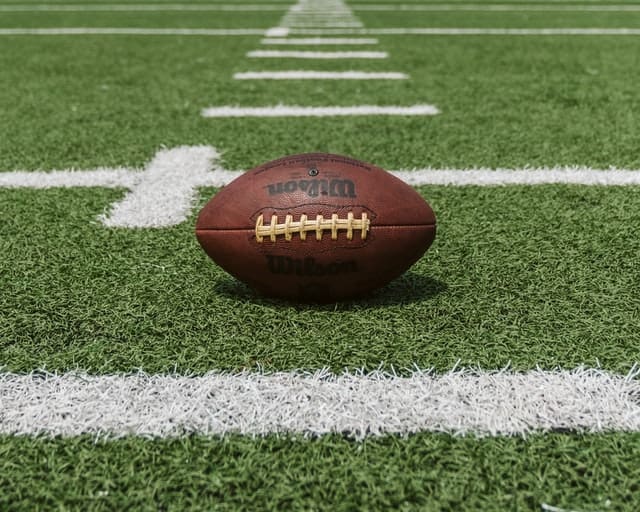 With the explosion of legal sports betting across the United States, you can find NFL lines to wager from coast to coast, across the Plains, and in dozens of states in between. The NFL has long been the passion of the country, and now legalized betting on professional football is bigger than ever.
That is also the case across the globe, where sports betting has long been legal, but now betting on American football has become one of the most popular sports in which to place wagers.
The Super Bowl has long been a worldwide favorite. The proposition bets, like the opening coin toss, who scores the first touchdown, and the color of the Gatorade that is dumped on the winning coach, have been popular in the United States for years. But they are now becoming fun and popular, and even lucrative bets, around the world.
But outside that one Sunday in February that is an all-day party celebrating the NFL's championship game, American football Sundays are big betting days for international sportsbooks.
United Kingdom
Legal sports betting in the United Kingdom doesn't differ much from what you experience in the United States. In fact many of the same sportsbooks that are operating legally in the U.S. are British-based companies that have been taking legal sports bets on the other side of the Atlantic for years.
When visiting Great Britain you'll find that the same types of bets you love to play in America are available to wager, including the same point spreads, parlays, propositions, and in-play wagering. Just make sure you know that London is five time zones ahead of New York, so you don't miss kick off.
You'll need to visit a local sportsbook in the U.K. or download one of their many legal sports betting mobile apps, where you'll find the same kind of bonus offers and new registration bonuses that you're used to seeing in America.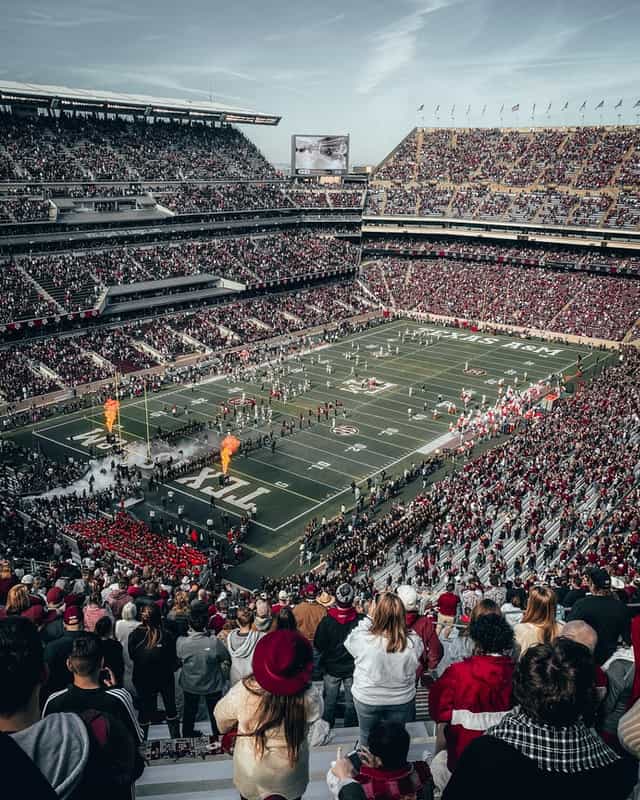 Europe
If you find yourself traveling in Europe and looking to bet on the NFL, almost every country offers NFL betting lines. The sport is most popular in Germany, and the prevalence of betting in the country reflects this.
Italy, France, Spain, Poland, and Sweden and Norway also have thriving NFL fan bases, and sports betting in those countries make it easy for NFL bettors to place their wagers.
Africa
One of the least thought about sports betting markets is Africa. But as tourism to the African continent grows, and more and more countries become tourist hotspots for Americans and Europeans, the more we see Western entertainment options, like legal casinos and sports betting.
While soccer, basketball, and boxing are still king in the sports-crazed continent of Africa, the number of NFL players from Africa has increased NFL betting on the continent. And in countries like South Africa, Nigeria, Kenya, and Ghana, it is easy to find sportsbooks offering NFL betting.
Asia
Legal sports betting is limited in Asia, but in places like the Philippines and India, it is big business. All sports are available to wager, including the NFL. Although in India, cricket is what drives the industry. But the NFL has been steadily growing in popularity, and so are its betting options.
Central and South America
Sports betting is legal in Mexico, Peru, Brazil, and Argentina. And because of an exclusive agreement by the NFL to make Betcris the league's official betting partner in Latin America, if you are in a country that has sports betting, you will have access to NFL betting that is sanctioned by the league.
That means that the NFL betting in Central and South America is almost identical to what you find in the United States.
5 Best Things To Do In Maryland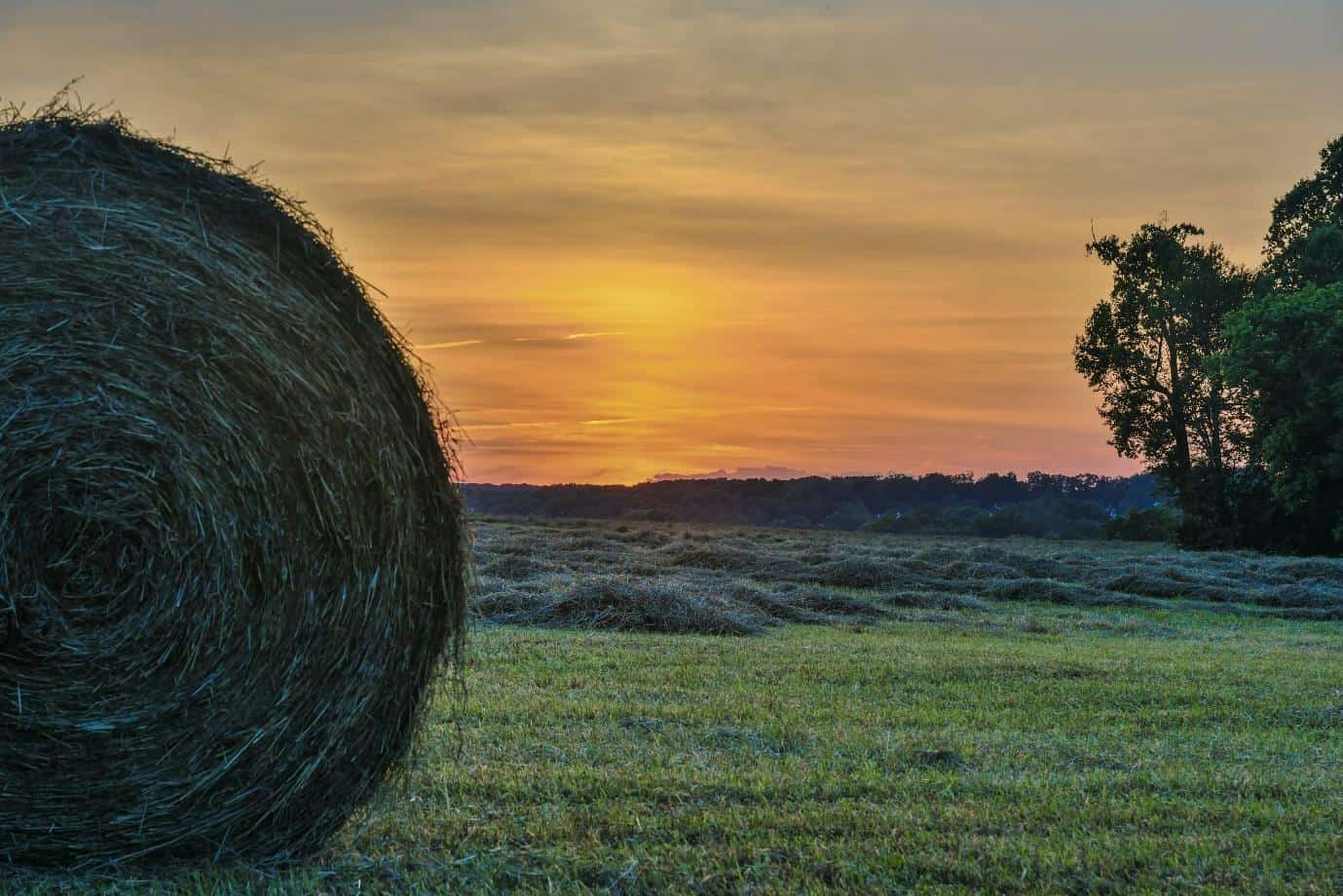 One of the smallest states in the United States, Maryland sits peacefully on the Atlantic shore on the historic Chesapeake Bay, near Washington, D.C. Regardless of its size, this beautiful state has a lot to offer—from museums to historic sites, breweries, amusement parks, lakes, thriving wetlands, forested mountains, lakes, and waterfalls to keep you entertained throughout.
The state is quite popular with sailors, beachgoers, and nature lovers due to the vast number of outdoor settings. However, that isn't to say that Maryland doesn't appeal to others. Sports betting and gambling are legal in Maryland. Meaning, a lot of people from the neighboring states often enter to visit Maryland sportsbooks and casinos.
After all, you don't require a huge budget to experience all the fun Maryland has to offer.
If you are planning a trip to this state, here are the top five attractions you shouldn't miss visiting.
1. National Aquarium
Located in Baltimore, the National Aquarium is a dramatic building that overlooks the Inner Harbor. Inside, you will find the replicates of numerous ecosystems for marine life from across the world. Additionally, the place is also home to birds, mammals, and appropriate plant life.
Though all environments are not underwater, they do share a common link to water. The largest of all the ecosystems here is the five-story Tropical RainForest, where you will get to explore life at various levels—from forest floor to the treetops and from plants to frogs, birds, sloths, and monkeys.
In the Atlantic Coral Reef Exhibit are sharks and dolphins alongside other tropical fishes.
2. Ocean City Boardwalk
As the name suggests, this attraction is located in Ocean City. It features nearly 3 miles of exciting pedestrian route lined with various sorts of entertainment for people of all age groups.
You will also be able to find some of the most popular attractions for families in Maryland near the boardwalk, including museums, restaurants, rides, and hotels. So, after enjoying a leisurely stroll, taking in the beautiful beach with soft sands and sparkling waters, consider grabbing an ice cream and finding a place to relax.
If you are traveling with your kids, drop by Timper's Rides and Amusements and Ripley's for some added fun.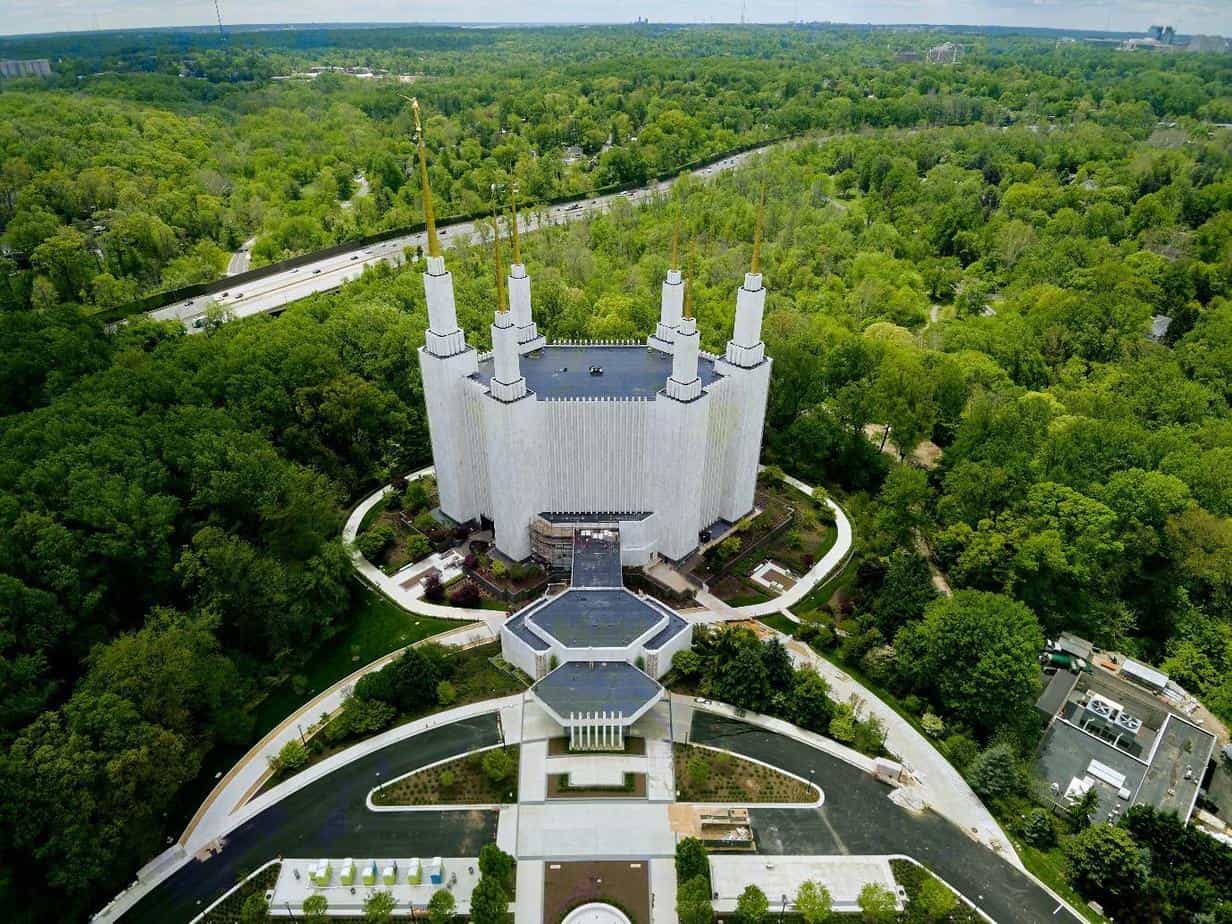 3. The Walters Art Museum
The Walters Art Museum situated in the Mount Vernon Cultural District in Baltimore is a unique cultural landmark. It is also one of the few institutions in the world that stand for a comprehensive history of world art.
The museum features all forms of art from the third millennium B.C. through the early 20th century. The collections are displayed and interpreted spectacularly. However, the museum is best known for its magnificent jewelry, ivories, enamels, bronzes, and illuminated manuscripts.
Furthermore, the Greek, Roman, Egyptian, and Byzantine antiquities here are immaculate. So are the medieval and Renaissance art collections.
4. Old Town Annapolis and William Paca House
Located between the Town Dock and the Maryland State House are a handful of blocks that feature history and charm. The State House was once the United States Capitol. It is also one of the oldest State House that is still in continuous legislative use.
The William Paca House and Garden are located down the hill. As you make your way there, you will get to explore narrow streets brimming with picture-worthy brick and clapboard buildings. Now, if you are wondering who William Paca is, he was the signer of the Declaration of Independence.
The place was fully refurbished with period antiques and original Paca family items. It features a two-acre garden with a fish-shaped pond, terraces, and a topiary. The house is also an example of how an influential and prosperous Annapolis family looked and felt in the colonial era.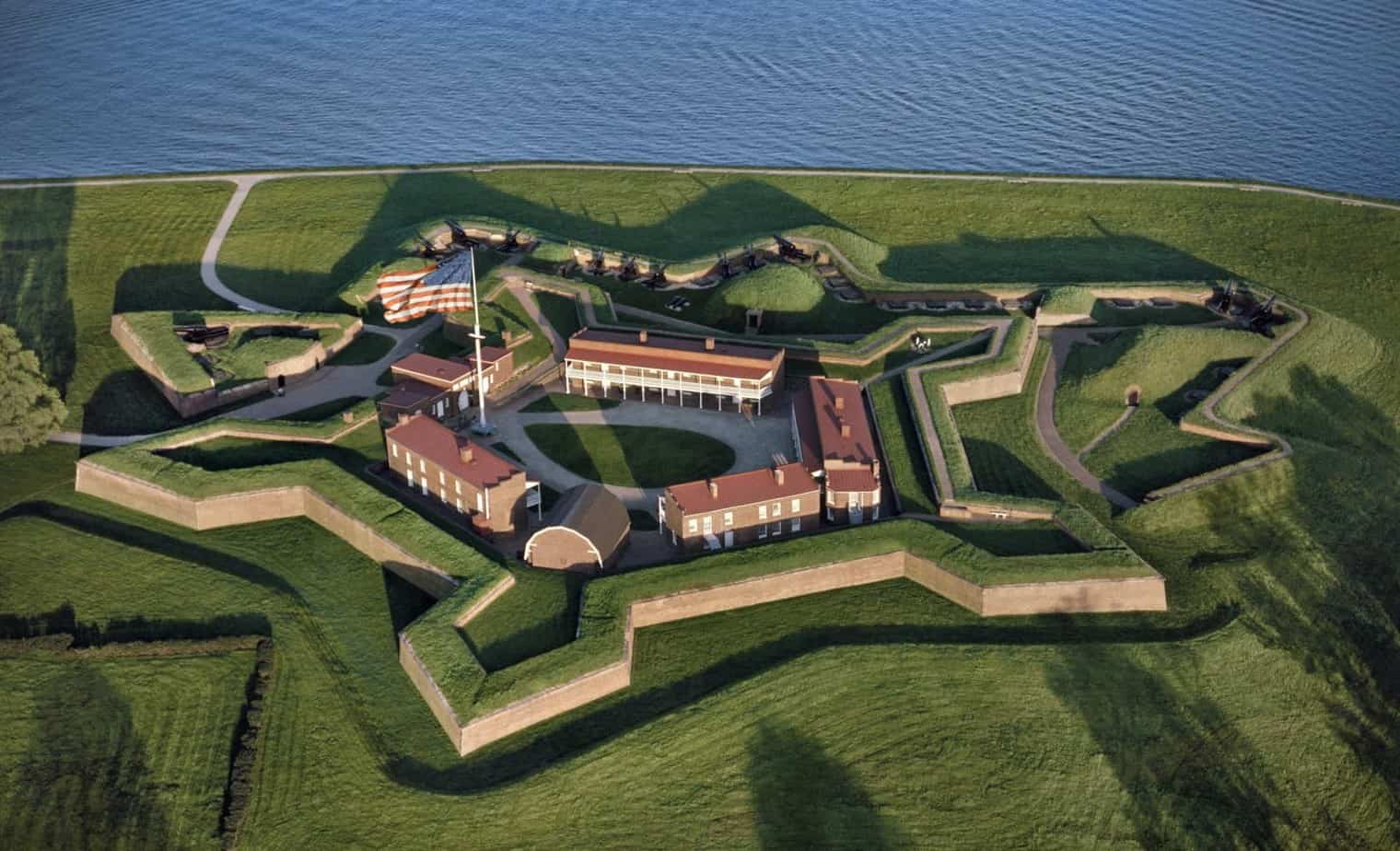 5. Fort McHenry National Monument
The fort was completed in 1803 in an effort to secure the entrance to Baltimore's busy harbor. In 1814, Fort McHenry withstood a 24-hour bombardment by the British, thereby evolving to be a national icon in the country. However, there is more history to this fort than the bombardment.
The fort once saved Baltimore from occupation. It also acted as a source of inspiration for Francis Scott Key to write The Star-Spangled Banner. He was held a prisoner on a British ship during the attack.
While at Fort McHenry, you can tour the buildings, walk the ramparts, or catch a dramatic multimedia presentation on the fort's history and the national anthem.
Amazing Places to Travel In Pakistan and From Pakistan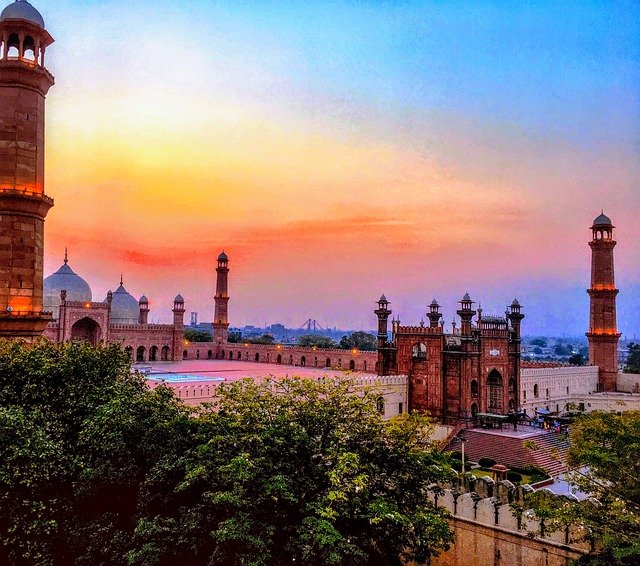 Even though Pakistan is known as a developing country, it holds natural beauty, lush landscapes, and archaeological sites for the truly curious.
Indeed, Pakistan holds potential for tourism. Did you know, According to the International Travel Magazine, Pakistan has been ranked as one of the top tourist attractions in the world in 2020? Yes, over the years, Pakistan has been a famous tourism spot. With that said, there are some places in Pakistan that you must visit.
Pakistan also has quite a bit of economic activity that ranges from fashion to finance and more. The country has quite a bit to offer for tourists that choose to visit it. At the same time, individuals from Pakistan may choose to go to other countries to seek economic opportunity or to merely travel.
If you are looking to travel to Pakistan or travel in and around the country, remember to have knowledge of your airblue flight schedule and other matters. With that being said, here are a few of the places to be aware of when you are looking to travel in and around the growing nation of Pakistan.
Places to Travel In Pakistan
Here are a few places to travel within this South Asian region.
Peshawar
One of the most tremendous cities of Pakistan, Peshawar comes under the Khyber Pakhtunkhwa province. The city is known for its historic places and cultural values. The residents of Peshawar are called Pathans and speak the language Pashto. As the largest city in the province, Peshawar has the Mughal mosque.
It is decorated with calligraphy and floral work. Additionally, the Peshawar museum has items from the Mughal era. The museum holds great significance in the eyes of visitors.
Karachi
The next city you must visit in Pakistan is Karachi. The cosmopolitan city is the largest city of Pakistan and ranks 5th globally. Karachi is well-known for being the city of light, its food, and its beaches. The beautiful diversity in architecture speaks volumes about the city itself. From high-rise buildings in Clifton to the fire hall in Saddar, Karachi is a mix of old and modern architecture. It has endless options for entertainment including theaters, shopping malls, restaurants, and museums.
Lahore
The last city we have to think about is Lahore. The second-largest city in Pakistan holds a historical value of more than 1000 years. As one of the most traditional cities in South Asia, Lahore has a population of over 20 million. You shouldn't miss the shahi qila also referred to as the Lahore Fort. A treat for art lovers, it has palaces, halls, and mosques, and most importantly, the palace of mirrors (Sheesh Mahall).
Fantastic Places to Travel From Pakistan
There are several places you can travel to from Pakistan, but there are some places in the middle east that you shouldn't miss out on. Let's take a look at some of the places you can travel to from Pakistan right away! Whether you are going for tourism purposes or for economic purposes, these are some of the best places that you should certainly visit.
Dubai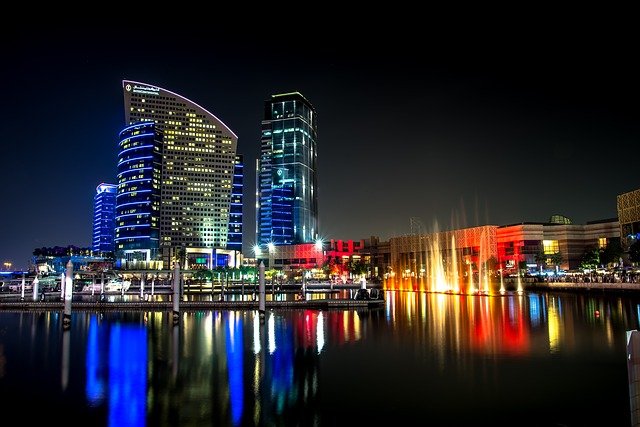 The first city we have is Dubai. As the capital of the United Arab Emirates, Dubai is a traveler's dream. It has futuristic architecture, nightlife, attractive destinations, and historic sights. Whether it is a family vacation or a honeymoon, Dubai is a perfect spot to relish the days of your life. Places like the Mall of Emirates, Jumeirah Beach, Burj Khalifa, and Ain Dubai are a delight to visit.
Riyadh
Over the years, Riyadh has become one of the most prosperous cities in the Middle east. From shopping malls, restaurants, and museums, Riyadh has been the number 1 tourist destination. You can go biking in the red dunes, or make your way to the world-class Riyadh zoo. Riyadh is recognized for its outdoor festivals and events.
Jeddah
Jeddah is known for its contemporary skyscrapers and incident villages. As one of the largest cities of Saudi Arabia, Jeddah is an economic hub and a tourist destination. The famous Jeddah sculpture museum is a must-visit. It has the essence of Arabic traditions and monumental art. It has a beautiful floating mosque that you can visit any time of the day or offer prayers. You can visit the souks in Jeddah and learn more about their culture.
It can be stressful to plan out your vacation or travel plans, ensure to make your flight schedule on time and get to where you need to be. But remember that the whole point of your trip is to relax, meet a certain objective, and be present. Experts would suggest to be mindful and ensure to have a great time as you move around!

We have been wearing out our jandals (Kiwi for flip-flops) on our travel adventures around the world since 2009. We think our blog is thought provoking and a little witty. But we have been proven wrong before. Find out more about us here...
What Are You Looking For?