Tips on How to Plan a Luxury City Break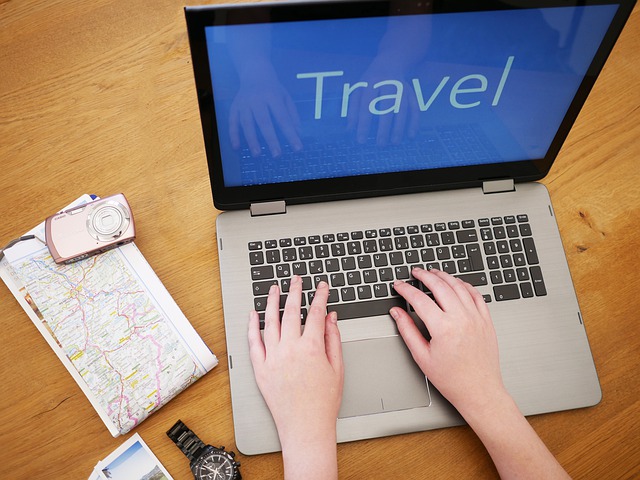 City breaks are a great way to get away from it all for a few days and see a bit of the world. Whether with friends, family or even on your own, it's a fabulous way to recuperate and relax. If you want to treat yourself and budget isn't an issue then adding a bit of luxury can make it a little more special and far more enjoyable. Here are some tips on how to plan a luxury city break.
Plan and book in advance
This is perhaps one of the most important things you should do. It is all fine and well having a preconceived idea of what you want your city break to involve but, if you don't forward plan, things may not go as smoothly as intended. Many hotels and their optional facilities can prove extremely popular so, once you know the dates you have in mind, book as soon as you can. If you don't pre-plan you may be narrowing your choices and limiting your options.
Luxury transport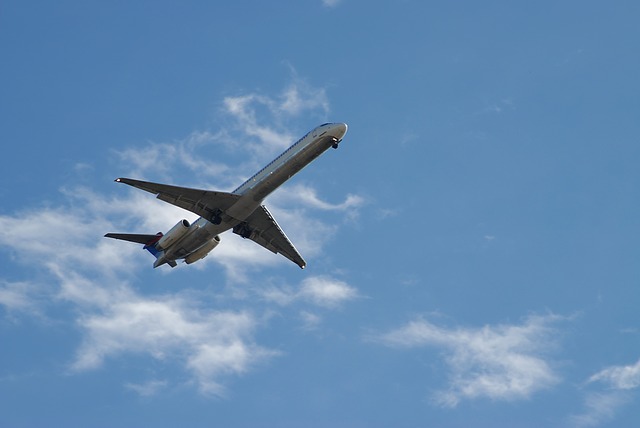 Luxury can begin from the moment you start your journey. If traveling by air, consider booking first-class or business class. Granted, for many, the cost can be prohibitive but if money is no object then it is well worth it. Airlines will usually have luxury pre-boarding areas for first-class passengers and will usually provide complimentary food and snacks before departure. The first-class seating areas on an aircraft are separate from standard class. This means these areas are not only far more spacious but there are fewer passengers. This coupled with a range of high-quality food and drinks on offer can make for an extremely relaxing and stress-free flight.
Booking a chauffeur car service from your destination airport to your accommodation will continue the luxury theme. Companies such as DCA car provide door to door service and have several vehicles to choose from. Whether you prefer to travel by limousine or SUV, booking a DCA car service is a wise choice and will truly make you feel like a VIP.
Accommodation and facilities
When it comes to choosing your accommodation, it's a good idea to narrow your search as much as possible in terms of budget, facilities, and location. Hotels are usually rated by stars so if it's five-star accommodation you are looking for, do some research into popular and highly rated hotels. Many have a wide range of facilities available so find out what these are before booking and make sure that all your requirements are fulfilled. If it's relaxation you are looking for find out what spa facilities are available. Booking in advance is a good idea. It will not only ensure that you can have all the treatments you desire but will help when planning your itinerary. If you are surprising a partner or friend, having champagne in your room on arrival is a lovely touch. Many hotels also offer a turndown service which, whilst not a necessity, will most certainly provide a touch of added luxury.
How to Travel in Comfort the Right Way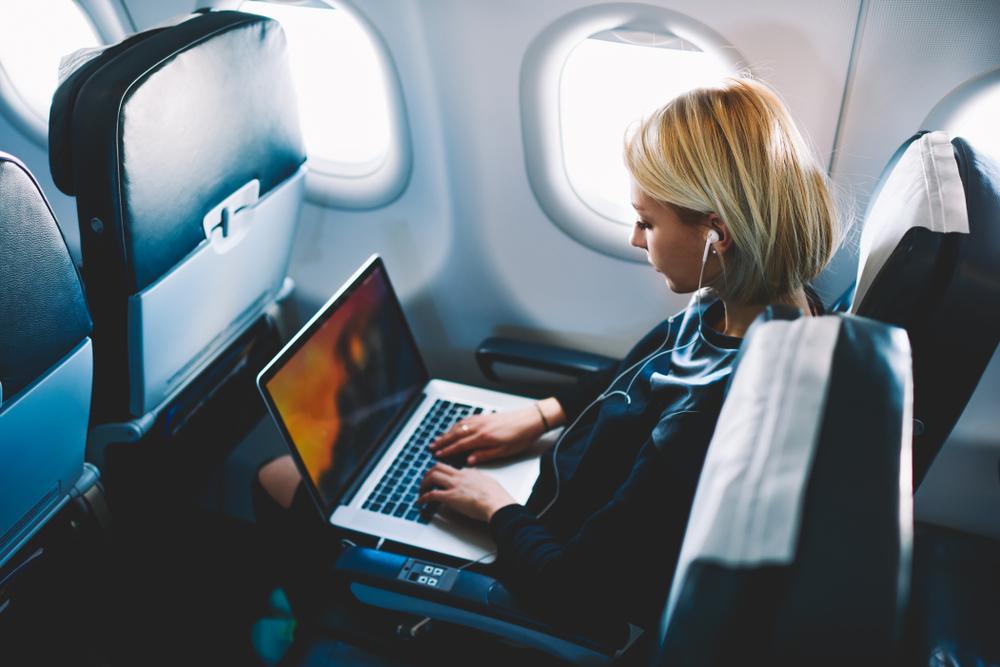 Travel can be a bit uncomfortable, that's just a fact of life. However, that doesn't mean you can't do your best to make it a little better for yourself. From cramped airplane seats and boring hours-long layovers to endless car rides and roadside gas stations, there's something you can do to make sure your journey is enjoyable, goes by quickly, and will have you feeling more relaxed.
In this post, we'll cover the basics on how to travel in comfort. With a little bit of ingenuity, and by being careful to pack all the right products, your trip will be positively smooth sailing. Let's check it out.
Cushioned comforts
Airplane seats can be hard and cramped, and make sleeping almost impossible. And on those long car rides, if you are lucky enough to be in the back or passenger seats, can often be bumpy and make sleeping pretty rough. If you do want to sleep on your journey, you'll need to bring some ingredients to help make it happen. Here are some items to put on your packing list to make the ride a little more comfy:
Neck pillow: A high-quality neck pillow is really a dream come true if you're trying to sleep in a seated position. It's a nightmare waking up every two minutes when your head slumps over and bends your neck in an awful position. Neck pillows make it way easier.
Soft blanket: If you're like most people, having a blanket is a must for falling asleep comfortably. Don't forget to bring your own – you don't want to be stuck with a scratchy, weird-smelling airplane blanket.
Cozy socks: Ever notice how you never sleep with shoes on at home? Having that difference can signal to your body that it's not time to relax. If you're serious about getting comfy, bring some fluffy, cozy socks to change into so you can relax more easily.
If you've got a midday flight or all-day car ride, sleeping might not be possible. That's why you'll need something to occupy your time.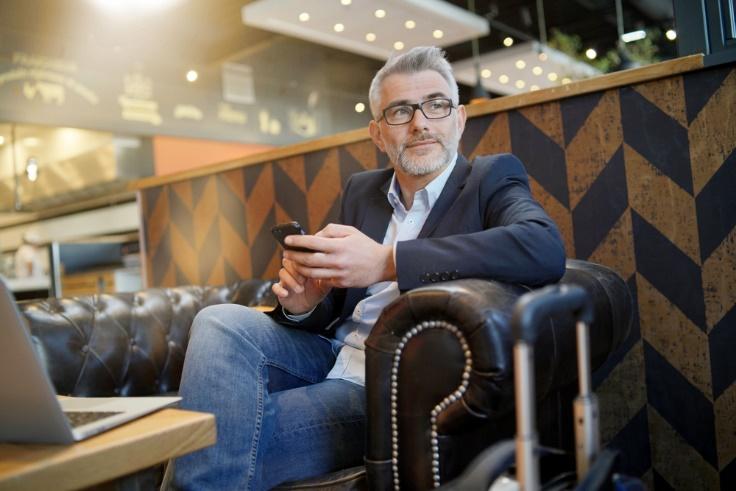 Entertainment
Bored sitting on that 5-and-a-half-hour cross-country plane flight? There's a better way. Bring something to pass the time. You do not want to be sitting there staring at the seatback in front of you just hoping to heaven that the next time you peek at your watch another hour has passed – only to find it's been 11 minutes.
Bring along something that will make the time fly by. These are a few of the best options we recommend:
Enjoy your own in-flight (or drive) movie by bringing a high resolution 4k laptop, which is pretty much just as good as an HD TV. You'll be so immersed you won't even notice the time passing.
Find a good book. No, not that boring one your aunt lent you that you promised you'd read. You'll just end up bored and resentful. Get a thrilling mystery novel, a gripping romance, or a reflective and beautifully written book that will have you turning pages faster than the speed of the jet you're sitting on.
Video games are also a great option for those who partake. With plenty of immersive handheld consoles on the market these days, you'll have no shortage of entertainment. Just be aware that you probably won't be able to access online play, as most airplanes do not provide WiFi (for free anyway) and you can't use a data plan while in the air.
Lastly, we'd be remiss not to mention one of the most important travel comforts.
Snacks
You gotta have 'em: snacks. Sitting bored all day, you want something to munch on – and the last thing you want is to be limited to nasty gas station options, or pay $25 dollars for an airport bagel and cream cheese. Be sure that before you embark on your voyage, you pack your bags with delicious snacks that you can chew on all day. Here are some of our favorites:
Dried fruit and nuts, for a healthy treat
Sandwiches, which are easy to bring along
Chips, for a salty treat
Bagged cookies, for those with a sweet tooth
Traveling can be a hassle, but if you plan your personal comforts ahead of time, you'll be cruising easy as can be – and arrive at your destination before you even know it!
Ways to exercise or walk during constant traveling hours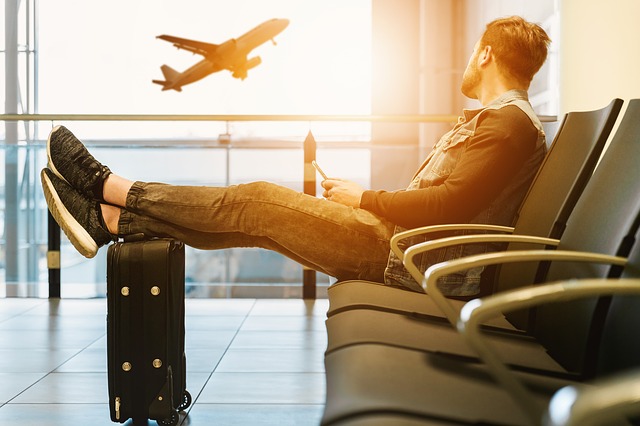 For many of us out there who are not fond of traveling and for them, it can be a big and hectic process especially when the flights are being delayed. Initially, it depends on the purpose of traveling, i-e: if you are traveling for vacations or the business, it can be difficult to stay healthy, relax and feel safe especially with all the scary news and stories of pandemics due to the passengers flying overseas. Sometimes it might sound like everyone is doomed to get sick during a flight. But that is not always the case.
       

Health and fitness concerns related to flights:
Most people don't realize that while sitting in a cramped metal tube with many other fellow passengers from around the world, at 8,000 feet of pressure, your body isn't the same. Your immune system gets stressed and even breathing is more labored due to less availability of oxygen in the air at such high altitude. Also, the breathing system is under pressure because of the air's diminished humidity.
In addition to all these, sitting idle for a couple of hours or more and eating processed food, caffeine, and sugary products adds more to the deteriorating health status of your body. The worst of all is the jet lag, making your body turn upside down. So the question arises, is it possible to stay healthy and fit during long-haul flights?
Another very common condition is a result of long flights which is generally termed as an economy-class syndrome or deep vein thrombosis. During air travel, the long durations of immobility results in the development of clots and cramped legs, the reason being low cabin pressure, dehydration and immobility. The doctors and physicians suggest passengers especially in long flights to create a situation where they can stretch themselves and move their limbs and legs for joints and muscle movement and regulated blood flow especially in lower half of the body to prevent such conditions.
Understanding all these health and fitness-related concerns, recently at Philadelphia Airport various health and fitness-related trends started to show up. The addition of yoga rooms, stationary exercise bikes and walking tracks scattered throughout the terminals making your overall traveling experience much better than it was ever before. 
       

Simple exercise routines at airports and during flight:
During the flights when you sit upright for longer durations, it tends to stiff and tense your muscles. Also, it can be a cause of feet swelling due to fluid collection in your feet. To avoid certain conditions and prevent deep vein thrombosis, you are suggested to stretch before flights or even during the flight when the seatbelt sign turns off. Even a few laps to the toilet, simple walking, can be a good thing (if you are not disturbing other fellow passengers).
Some airports around the globe, like the Philadelphia Airport, have specified areas- the Philadelphia airport's fitness zones, around the terminals for you to stretch yourself a bit before taking off. They have brought gym directly to the concourse and also created walking paths both inside and outside the terminals and the yoga rooms with loaner mats, encouraging easy access and low-impact exercise for everyone in the vicinity.
You can even pay for the gyms that are found nearby and at the airport terminals or hop on the stationary bikes and ride for a couple of minutes. Make sure to make most of the airport terminal space and amenities.  
       

Philadelphia Airport Marriott fitness center:
The Philadelphia Airport Marriott is located at a very convenient location. Connected directly connected to Philadelphia Airport Terminal B, it allows passengers to get settled with an exceptionally accessible location, into comfortable areas quickly before getting lost in the sightseeing of the city. It is not only located near the Airport premises but is also in the center of all famous attractions and corporate hubs. You can just ho on an airport shuttle for free which departs every 20 minutes or you can simply walk straight to the gates to the hotel. You can also book the shuttle service on-demand between 12:00 PM to 1:00 AM. For health and fitness freaks, the Marriot is facilitated with a fully-equipped 24-hour fitness center. You can maintain your workout routine while in Philadelphia and can enjoy modern cardio equipment, free weights, and dumbbells, workout space with flat-screen TV's throughout and total body exercise machines.
       

Other fitness centers near Philadelphia International Airport:
ü  New Old City Ironworks- Situated about 15 minutes away from the airport by taxi ride and charge only $ 10-day pass.
ü  The Sweat fitness- Located just 20 minutes away from the airport by taxi ride and charge only $15 per day.
ü  The Ridley Sports Club- Situated about 10 minutes away from the airport by taxi ride, one day rates are free and charge only $10.00 after that. You can do aerobics, indoor tracks, aquatics, weights, racquetball and much more.
ü  The Bally Fitness- Located just 15 minutes away from the airport by taxi ride.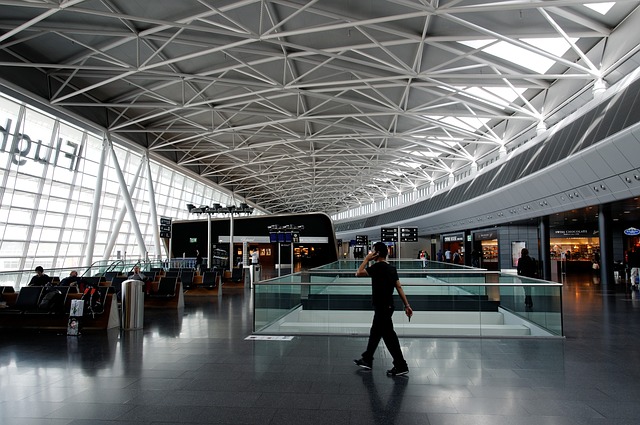 If you don't have enough time to spare and head towards specified gym and fitness centers, you can still perform simple and easy exercises (better to say stretching exercises) during the flight, just to stay active and not to exhaust yourself. Like;
Knee lift
While sitting, you can gently and slowly bend your knees in the upward direction, towards you, one leg at one time. This simple exercise will improve blood flow in your lower body.
Foot stretch and pump
While standing (make sure to find support to balance your body), lift your heels and stretch as high as you can. Then put both feet back on the floor and this time, raise your toes upwards and stretch as far as you can. It is the best stretching exercise for your lower body, especially feet, and legs.
Shoulder roll
By creating gentle and simple circular movements for your shoulders and stretching them, improves the blood flow and relaxes joints. First, hunch your shoulders forward and then move them upward, backward and then downward, and repeated the cycle gently moving your shoulders.
Knee hug
For a knee hug, clasp your knee while bending slightly forward and lifting your leg like hugging it towards your chest.
Forward bend
Even simply bending forward while keeping your back straight and touching your thighs, lower limbs, foot and floor (entirely your choice and stretching capacity) is proved to be beneficial. Slowly ease yourself back up after holding for 10-15 seconds.
Neckroll
Keeping your shoulders relaxed, drop your ear towards your shoulder, and then gently roll your head from side to side, at least 10 times on each side.
Exercises at the airport:
Traveling means longer hours of idle sitting such as layovers, long flying hours, delayed flights and so on. After all of that holiday food, it feels good to stay fit and all of the downtimes at the airport are the perfect time to get some stretching. Some simple exercises you can do at the airport can be a great help.
    Lunges:
It is a single-leg bodyweight exercise that works your hips, hamstrings, and your inner thighs. In the less crowded area, lunge out one leg ensuring your front knee go past your toes.
    Squats:
The Squat is a lower-body exercise. This exercise targets the thighs, quadriceps, hamstrings and the glutes. Place your feet hip-width apart and put your body weight in your heels. Squat to 90 degrees and gently balance your body back to the normal standing position.
    Tricep Dips:
Tricep dips are one of the best exercise targeting arm strength. While sitting on a chair or a bench, set your body and feet so that your upper body will be vertical. Holding from the edge, lower yourself down and extend your legs.
    Chair Push-Ups:
Align your body straight while placing your hands on a chair and lower your chest while bending the elbows.
    Seated Leg Lifts:
While raising your legs out in front of you, squeeze your thighs. Keep your focus on the lower body. Not only do seated single-leg lifts work your core, but they can also help stabilize your knees after an injury.
    Wall Sit:
Sit up against a wall with your legs at a 90-degree angle and hold it for as long as you can. Simple!
       

Exercise tips for non-gym persons:
A question arises, when you are not much of a gym, exercise or a yoga person and after tiresome flight hours, not much of strength is left to sweat. So, we are here to guide you along the path which is much easier, convenient and most interesting of all is, not even generally considered as an exercise.
Some several stretches and techniques will not only improve the benefits of walking but also help prevent injury. Here the idea is, even the simplest moments of the body and joints can prove to be beneficial for health. Using the following techniques will help improve the benefits of walking:
ü  The majority of the forward motion should start with the hips and each stride should feel natural like neither too long nor too short stride.
ü  Walk briskly but don't forget to carry on a conversation generally as to maintain enough breath.
ü  To get optimum aerobic benefit, maintain a good form while walking with each step, keeping in mind to protect your back and avoid injury.
ü  Keep the stomach stand fully upright and pulled in slightly as it is important to help support the trunk of the body and the spine by using the abdominal muscles.
ü  Keep the shoulders relaxed but straight, head up and centered between the shoulders; avoid slouching forward and the eyes focused straight ahead at the horizon.
ü  Avoid leaning forward as you walk.
If you are stranded at Philadelphia airport, there's more to do now. The new exercise equipment such as elliptical machines and exercise bikes have been installed recently for travelers to use in the terminal representing new development in the growing availability of fitness facilities. The free-standing low-impact cycling machines consist of devices that measure heart rate, pedals and seats and are free of charge. Also wooden rocking chairs are positioned near the shops and restaurants near the terminals in an attempt to tempt travelers to extend their sitting time before boarding their plane. Also, you can find pop-up gym that moves between the airport's terminals every two weeks so that the passengers can have a light workout and stretching.
TOP 7 KERALA TOURIST PLACES YOU CAN'T AFFORD TO MISS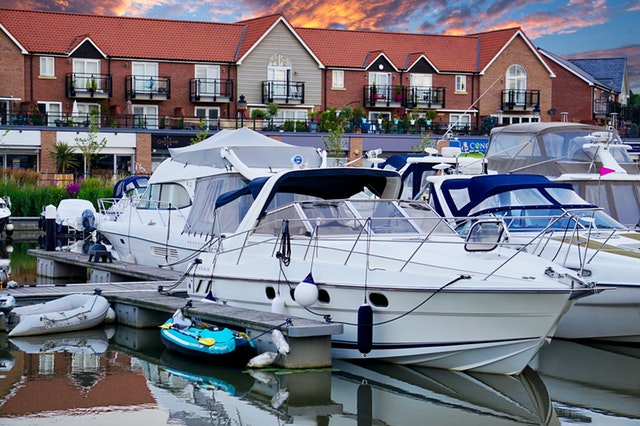 If you want to experience and explore the beauty of nature, then you can't afford to miss touring the regions of Kerala. There are many unimaginable and unbelievable tourist destinations in Kerala that will leave you wondering that you still have to learn more about the magic of nature.
Kerala is one of the notable states in India. It makes up about 600km of the shorelines of the Arabian Sea. Being near the sea, it has one of the most classic scenes of nature. The shorelines in the region are famous for connecting canals, rivers, streams, and lined-up palm beaches. Bordering the state are fascinating mountains, guttered by beautiful slopes, plantations and wildlife reserves.
Because of the natural composition of its regions, the state developed and made Kerala, one of the leading tourist hubs in India. When you tour and visit Kerala, you'll get stunned by the beauty of nature and incredible scenic environments. To get you started on Kerala Tourism, the following are top-rated tourist places to keep in mind:
1. Kochi—Port City.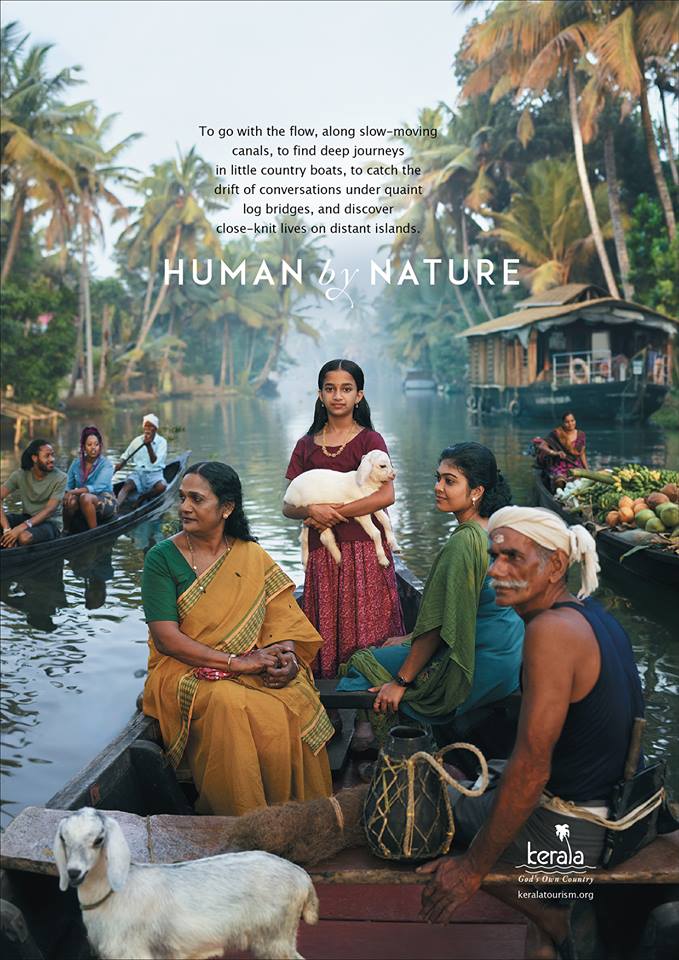 Kochi is a remarkable tourist destination in Kerala. It forms part of Ernakulam District. Local and international travelers refer it as the port city of Kerala, found at the West Indian coastal shorelines of the Arabian Sea. Many people celebrate Kochi because it is the best tourist attraction in Kerala and the sixth in India. The collection of attractions that catches the eyes of many include Jain Temple, Kochi Marine Drive, and Kochi Harbour Jain Temple. The city also serves as the destination for popular chemical industries and other ports in India.
2. Kannur—Drive-In Beach.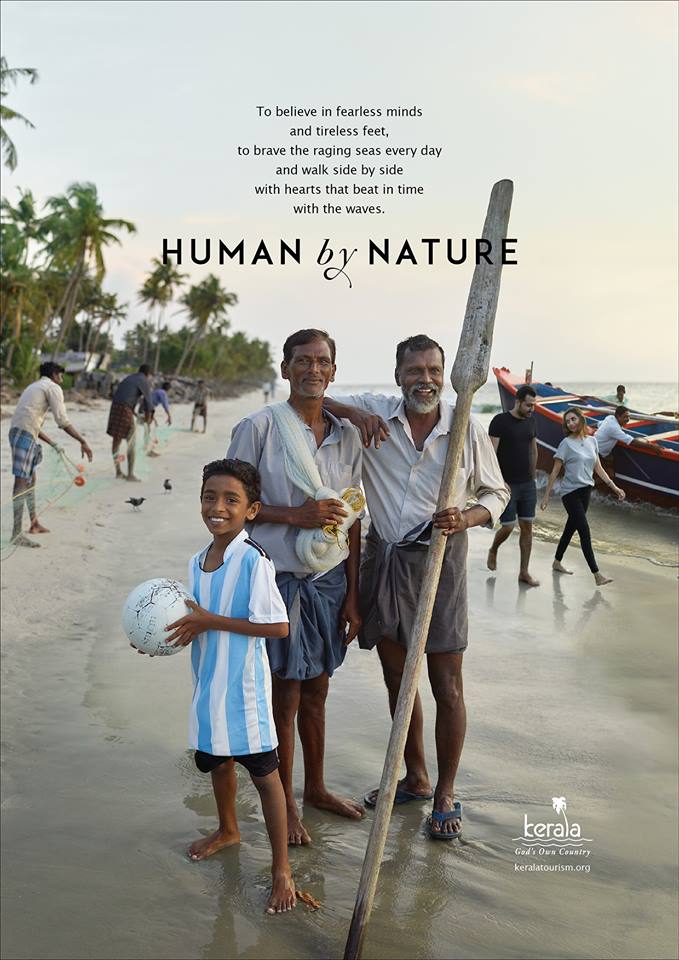 Kannur forms part of a Kannur District, found on the north of Kerala. The city is clean, beautiful and famous for its breathtaking beaches. Some popular beaches present in the city include Meenkunnu, Payyamballam, Muzhappilangad and Ezhara. Muzhappilangad ranks as Asia's only drive-in-beach and has exquisite scenery and remarkable features.
3. Kollam—Backwaters.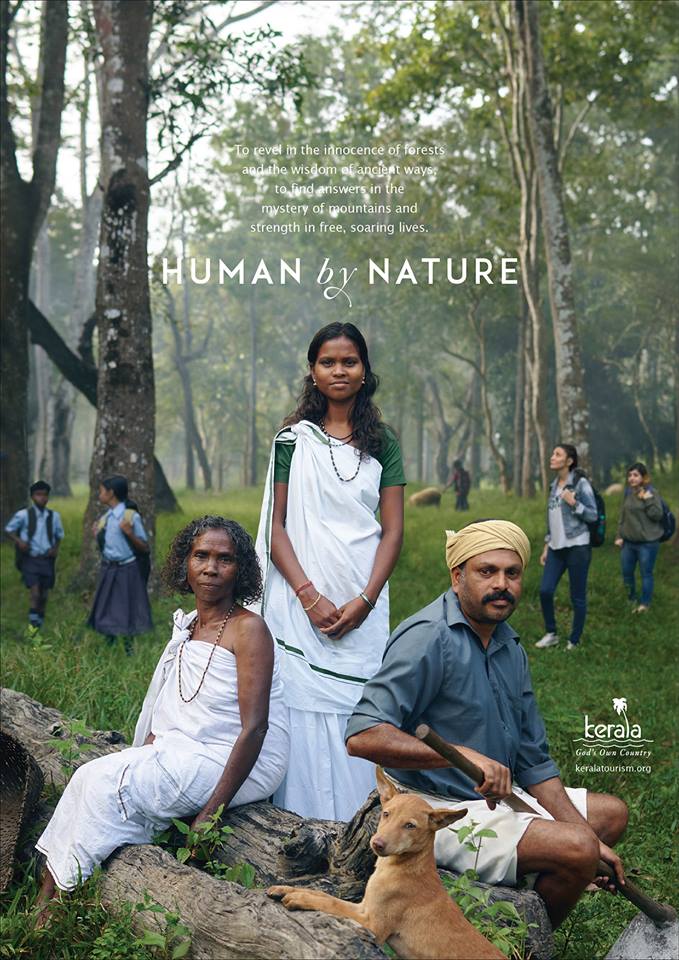 If you are looking to visit one of the ancient seaports in India, then Kollam should come to mind. It is a seaport city on the banks of Ashtamudi Lake. Cashew processing and coir manufacturing are the main industrials activities carried out there. It has Ashtamudi Lake, which contains the backwater tourist destinations of Kerala, Cashew Capital manufacturing centre and Kollam, which ranks as the best seaport in India.
4. Thekkady—National Park.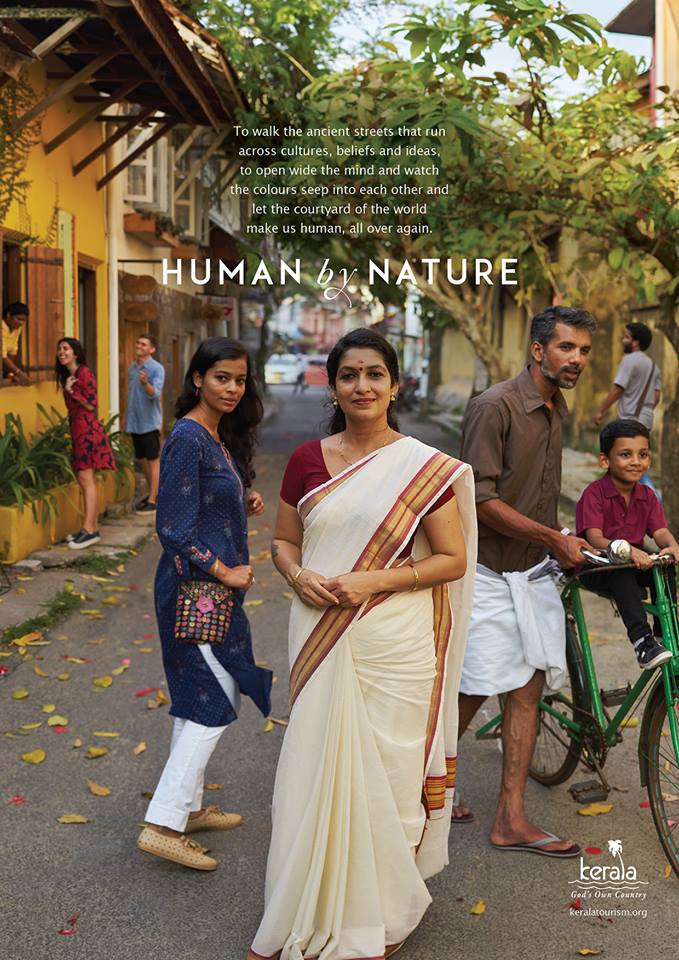 Thekkady is a famous tourist destination in Kerala. It has a beautiful national park, a wonderful wildlife reserve in India. You can find the national park in Periyar. That is why they named the park after the city, "Periyar National Park". The park serves as the home for the Bengal tigers, Indian elephants and Indian bison. In the national park are the Periyar Wildlife Sanctuary and the Periyar River. The river is an artificial lake that supplies water to quench the thirst of the animals in the national park.
5. Alleppey—lagoons, backwaters and beaches. 
Are you looking to tour some of the best beaches, backwaters and lagoons in Kerala? Then find your way and travel to Alleppey, in Alappuzha district, the coast of the Arabian Sea. When you tour this region, you get to experience the best of natural water tourism. There are boat services that take you on a tour over the water.
6. Wayanad—mountains, rivers and waterfalls.
It is always exciting to tour a waterfall. You're full of awe and amazement as you see the waters flowing through the peaks of the mountains to the valleys. That is what exactly what you experience when you visit Wayanad District of Kerala. This region has a collection of natural tourist attractions of lakes, rivers, mountains and waterfalls. The most popular waterfall in the area is Meenmutty Falls. It lives in Kalpetta, having a three-tier fall at a height of 300 meters.
7. Kozhikode—luxurious temples and mosques.
Religion is one of the things buried at the heart of India. So, when you get to any of the cities, you will hardly find a place without mosques. While most of the temples and mosques take the normal form, Kozhikode city is different. You can find some of the most luxurious temples, mosques and art collections in the entire world at Kozhikode, which is also called Calicut. Apart from the religious tourism, there is also the famous British East India Company, Thussharagiri Falls, Vasco da Gama lands, seaport and Kuttiyadi Dam.
Conclusion
Kerala features great tourist attractions of Indian. It is a great place to rest, relax and meditate. In each city, you will find an interesting tourist attraction that will fill your needs. Every year, Kerala tourist places attract hundreds of thousands of people, making the various regions as a tourist hub in India. Apart from the named tourist places above, there are other breathtaking destinations of Kerala that you will see when you get there.

We have been wearing out our jandals (Kiwi for flip-flops) on our travel adventures around the world since 2009. We think our blog is thought provoking and a little witty. But we have been proven wrong before. Find out more about us here...
What Are You Looking For?