G​ive yourself a Florida writer's retreat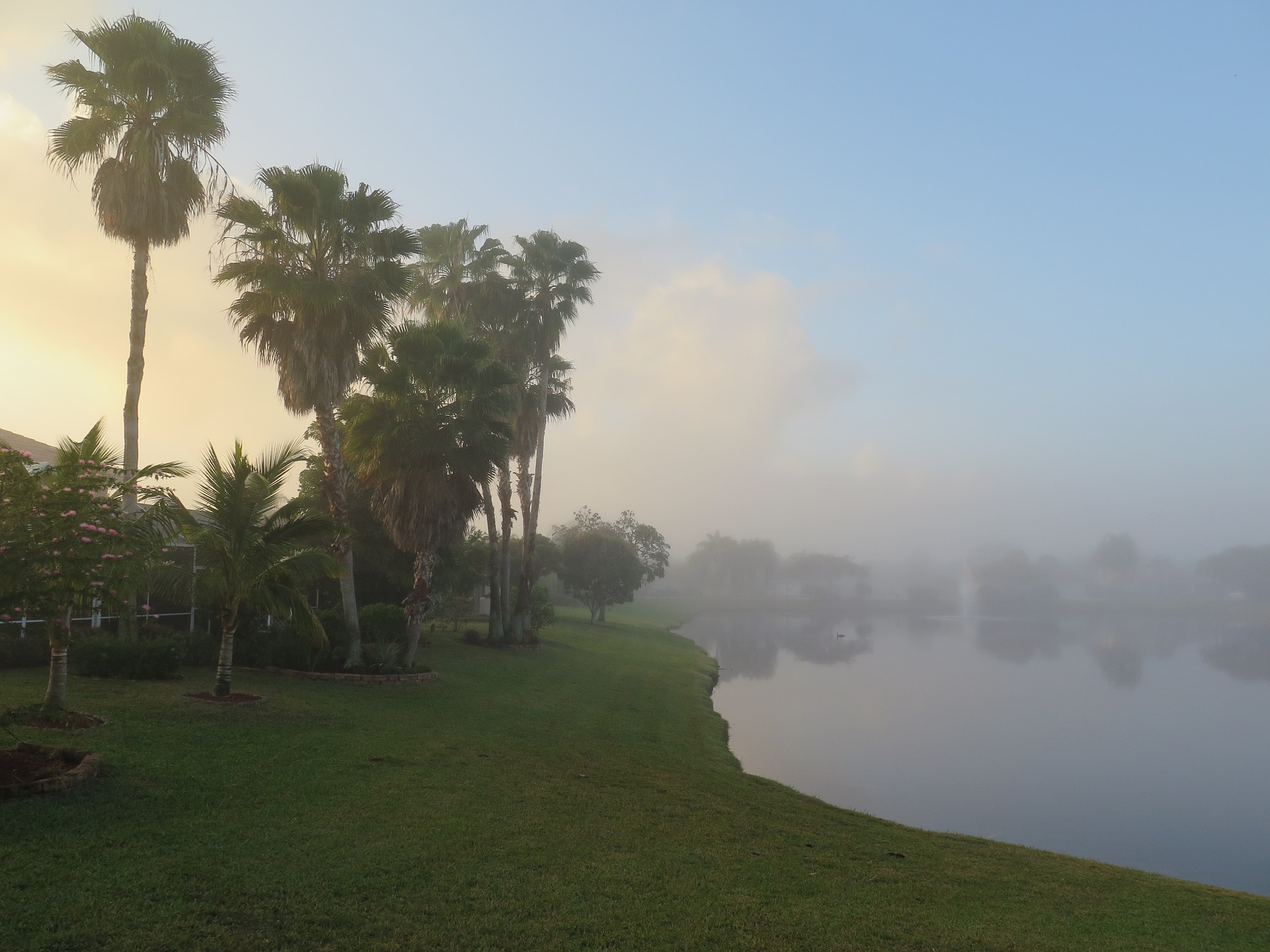 While folks are still trying to social distance, many freelancers could use a getaway. The same gig in the same house with no coffee shops available to go to? It gets old after awhile.
A​ writer's retreat might be in order for you. While holed away in a resort, you can get your freelancing organized on Top Content, order from hidden gem local restaurants, relax, enjoy, and get those creative juices flowing.
Florida may not be your top destination this summer. But if you're looking for a new place to write all alone? Then severalFlorida destinations are a good bet, especially the less obvious ones.
S​tuart
North of Palm Beach County you'll find calm, peaceful Martin County. Stuart is the largest city in Martin County. The small city boasts both great beaches and diminishing numbers of corona cases, and so it's an ideal place to get away from it all right now. Because it's on the water, Stuart is best known for its fresh seafood. Some restaurants are open for dining. Better yet, you can get fresh, local seafood delivered directly to your resort door.
I​slamorada
I​f you're up for an oceanside drive to inspire your thoughts, make Islamorada the end of your journey. The Florida Keys are a writer's paradise, even during the hot summer months. Less crowded than Key West and a lot closer, Islamorada Is everything you're looking for in the Keys, only you can have it all to yourself. Almost every resort in town is directly on the beach, and yours for relatively cheap. Fresh seafood is plentiful, as is beautiful scenery. On your way down, stop at the Florida Keys Wild Bird Center.
A​popka
Immediately northwest of Orlando, Apopka features a ton of natural beauty and wifi enabled campgrounds. There are many RV and resort parks nearby, including Lost Lake RV Park and Magnolia Park, a campground featuring butterflies & peacocks. While trying to gain inspiration, you can stroll around hugeLake Apopka. Because it isso close to Orlando, Apopka has the shopping and amenities of a larger city. Once you're there, though, you'll feel like you're way out in the country.
M​icanopy
Just outside of Gainesville and close to Cross Creek, the famed home of Florida writing legend Marjorie Kinnan Rawlings, you'll find Micanopy. Named after a title given to Alachua Seminole leaders, this town is a well-preserved slice of old Florida. One great place to stay is the Herlong Mansion, currently running a reopening deal.
S​ebastian
W​ith wifi-enabled camping grounds, coastal views, and quiet summers, Sebastian is a prime place to visit. The town motto is "Friendly People and Six Old Grouches," but the six old grouches probably went back up north for the summer. Hotel rates are low, and between Sebastian and neighbor Vero Beach, you can fulfill whatever food or shopping needs you might have. One optionis the Sportsman's Lodge, a weekly and extended stay property that boasts especially low rates between May & December. Call ahead if you're looking to book a stay.
A​ change of pace can be great for the writer's imagination. Hopefully, you can find it in Florida this summer.
How to Spend a Sunny or Snowy Weekend in Sochi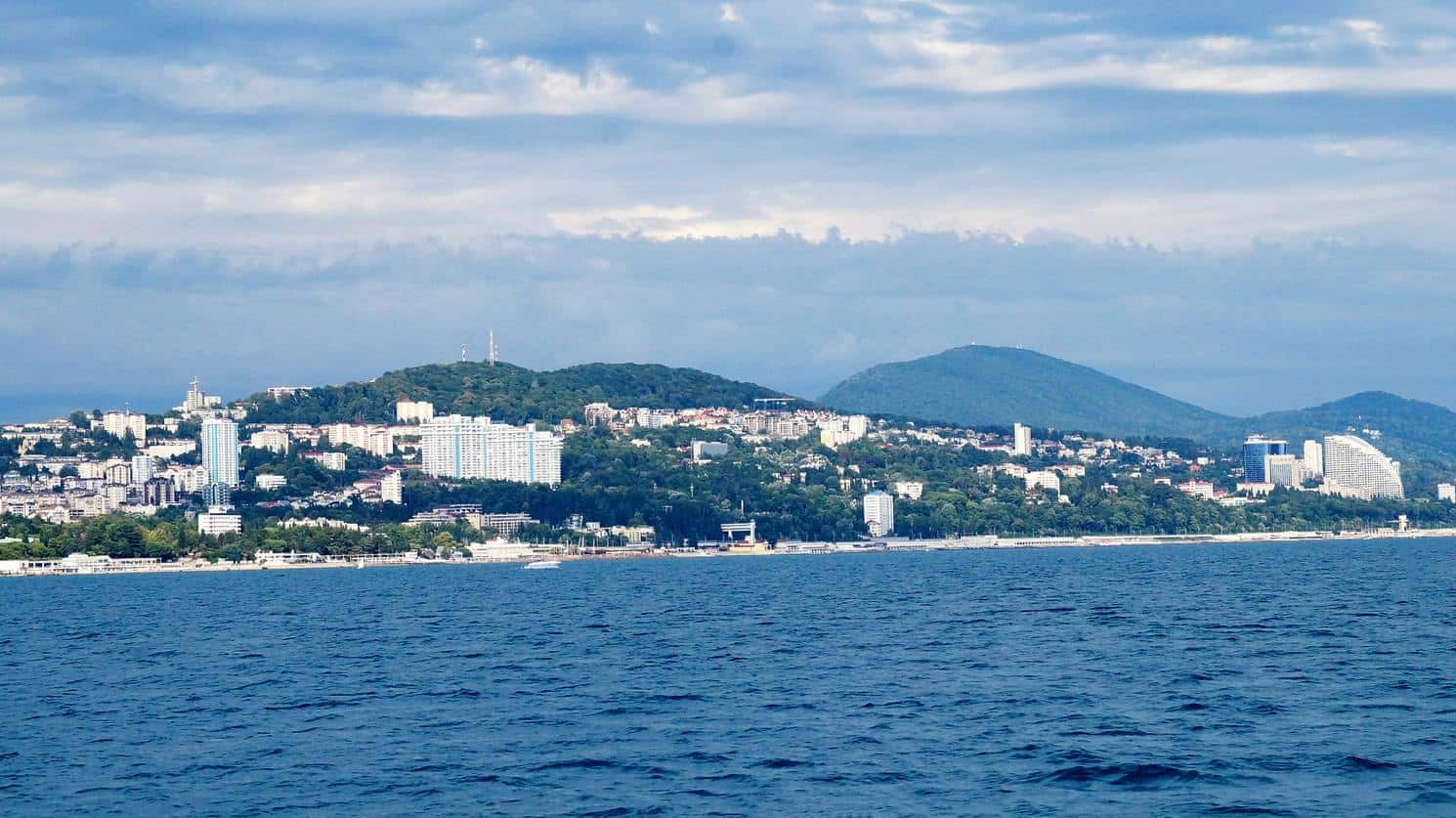 Caption: Sochi's sandy beaches and blue sea are something we might associate with a Caribbean getaway.
Snow and Sochi are not always two things we associate with one another. Sochi has a sub-tropical climate and is one of Russia's best-known beach resorts. However, just a short trip inland is the famous ski park of Krasnaya Polyana. In one weekend you can sun yourself on the beach and pick up your skis in the mountains. The incredible range of activities on offer makes this a bucket list destination for many. Here's how to spend 48 hours there.
Stay at Rodina Grand Hotel & Spa
The Rodina Grand Hotel & Spa is undoubtedly the most luxurious hotel in Sochi. All of the rooms look out either onto the beautiful black sea or to the immaculately kept subtropical gardens. While the views out are stunning, the rooms are even more special. Each room is only furnished with natural materials, marble bathrooms, precious wood furniture, and leather upholstery. Royal interior designers were appointed to ensure that the hotel was up to the most exacting standards, and it shows.
Stroll Along Sochi's Promenade
Sochi's climate is perfect for beach-goers. The city boasts a long, well-kept promenade, which provides the perfect place to enjoy a morning stroll. Start at the port where you'll see enormous cruise ships, as well as some privately owned superyachts. If you get lucky then you might even witness a regatta. After you've enjoyed the port, make your way along the rest of the promenade, taking in the Olympic Park as you go. Once you've found the best bit of beach, stop off and soak up some rays. Perhaps have a swim to build up an appetite, then dry off and take a short walk up to the restaurant for lunch.
Eat at Vysota 5642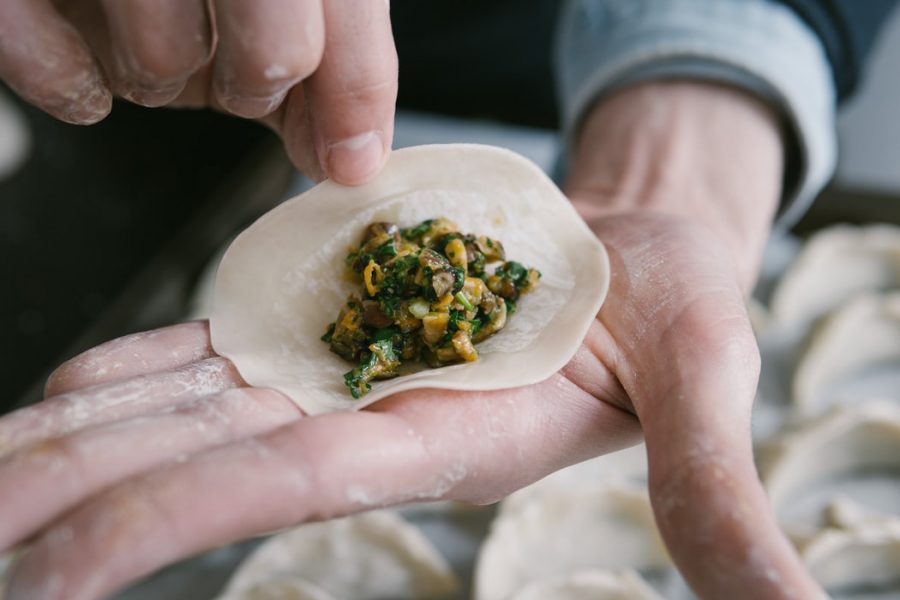 Caption: There are lots of traditional dumpling dishes at Vysota 5642 but Khychin might just be the most delicious.
Vysota is a spectacular restaurant near the beach. It's owned by famous restaurateur Arkady Novikov, who was determined to make this place a foodie destination. If you fancy a taste of home then the burgers here were immediately voted the best in Sochi, bringing together freshly ground, properly seasoned beef and simple toppings. However, if you want to try true Circassian cuisine, then the menu will not disappoint. The Khychin are delicious, combining beet leaves with cheese in a paper-thin casing. So too is the chicken in sour cream. All of the ingredients are sourced locally, from foraged herbs to chickens that have lived an almost wildlife.
Visit Krasnaya Polyana
Krasnaya Polyana is a ski resort just an hour away from Sochi. You can buy a day's ski pass and enjoy the slopes to your heart's content. Or if you aren't particularly sporty, there's another big draw up here, Casino Sochi. The European Poker Tour is one of the most hotly anticipated events to come to Sochi in recent years and will be returning again in 2021. The Casino Sochi has played host to the tournament and has seen some interesting occurrences in its time. Besides holding regular events it also has a huge selection of table games and slot machines. The building itself is beautiful, with richly decorated interiors, so whether you're playing the slots, skiing the slopes, or soaking in the scenery, Krasnaya Polyana is definitely worth a visit.
Sample Some Sochi Wine
Russia is most widely known for its vodka, but it has a surprising wine history. Sochi is the region that produces the most wine, some 60% of the country's output, thanks to its southerly location and warmer climate. Russian wine is fascinating for those with a real interest in wine and delicious even for those who haven't. Abrau Durso is a short trip away and offers tasting sessions and vineyard tours for real enthusiasts. However, if you're pressed for time then most of the restaurants around town will be glad to tell you about the local wines on the menu. Of course, if you'd rather there is always a good selection of vodka too, so no need to choose one or the other!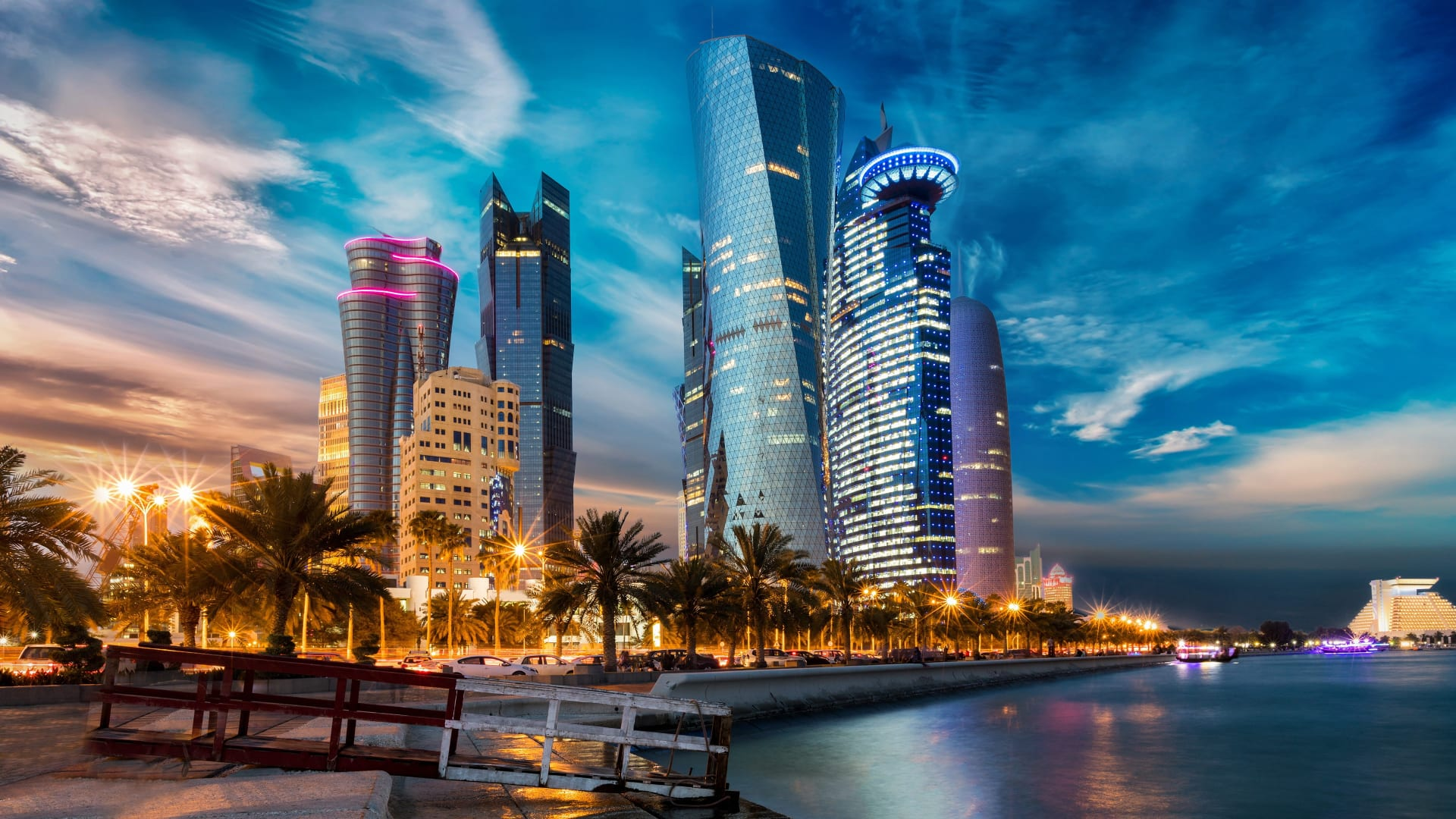 While although international travel is not on the agenda in this current climate, one would hope that the world will return to a sense of normal by 2022 and if it does, it means football's biggest party will be sending out its invites.
A party that will be hosted in the Middle Eastern nation of Qatar and although FIFA's decision may have initially raised some eyebrows, there's no doubt that plans for such large festivities are being anticipated all over the globe.
It is the first time that the crown jewel of world football has been staged in the Middle East and although that adds an element of pressure to the Qatari organisers, they are ready to put on one gargantuan show.
Breathtaking sculptures can be found all over Qatar 😍
From the airport, to the cities and even the desert!

How many works of art will you discover?

📸 via: @roadto2022en 💯#Qatar #Qatar2022 #QatarWorldCup #FIFA #Football #SeeYouIn2022 #QatarDay pic.twitter.com/cR2CE3lIqb

— Qatar Day- Pulse of Nation (@qatarday) September 17, 2020
Of course, the show needs its headline names and with 32 teams earning qualification for the tournament over the next couple of years, the likes of Kylian Mbappe, Neymar and Lionel Messi will be ready to display their talents on the biggest stage of all.
Even though we are still two years removed from the first game of the tournament, the bookmakers are still taking bets on the eventual winner and at present, France and Brazil are topping the odds to get another cup at Qatar 2022.
France will certainly be considered as favourites and after success in Russia back in 2018, Paris Saint-Germain's Mbappe will be ready to lead his side to back to back trophies and a third overall title for the country after previous jubilation in 1998.
With that said, a lot can change between now and November 2022, as form and fitness will dictate who will be able to mount a serious challenge and who will end up being left behind as nothing more than an also-ran.
When it comes to who wins the competition, that is not something we will know for quite a while and although the start of proceedings seem still a long way away, that should not stop you from making your own travel plans.
Even though Qatar has a relatively small landmass when compared to previous host nations, it is still ready to open its arms to football fans in all corners of planet Earth and with 80 countries enjoying the ability to travel visa-free, that will be one less headache for you to worry about.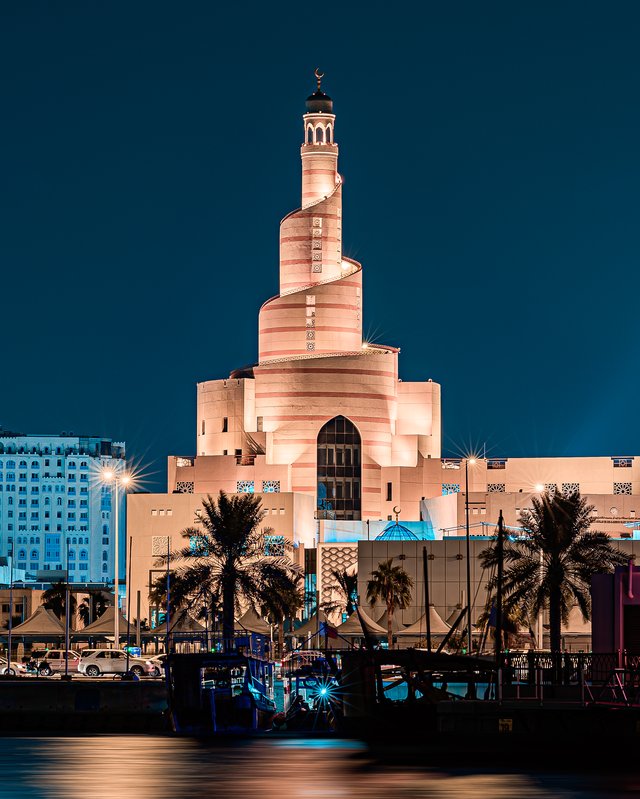 While when it comes to headaches, alcohol is still something of a sensitive issue within Qatar and although it is largely forbidden in day to day life, there will be the usual fan parks in place, in order for you to enjoy a beer or two.
In addition to that and if you are not in the vicinity of a fan park, you will be able to celebrate or commiserate with a beer in any of the licensed hotels or restaurants, but do check if such venues are in possession of the necessary license before booking.
Much has been made of the weather and with that in mind, you may want to swap the alcohol for water and keep the hydration levels at their maximum, especially when you consider the expected temperatures of 24 degrees Celsius.
The weather may be conducive to wearing less clothes than back home, but if making the trip to Qatar do please consider the local customs when it comes to clothing and for men, a pair of knee length shorts should be sufficient to keep the heat at bay and keep you comfortable.
By comparison and for the female of the species, a little more caution may be required and therefore the advice is, to dress modestly in public – a remit which advises against showing your shoulders or wearing a short skirt.
Before the tournament begins, nine stadiums will be newly created and three will be renovated, which means the seven host cities of Al-Daayen, Al-Khor, Al-Rayyan, Al-Shamal, Al-Wakrah, Doha and Umm Slal will be ready to host the 64 scheduled fixtures.
With this advice, all you need to do is book your flights and with the likes of British Airways, Qatar Airways, Iberia, Sri Lankan Airlines, Turkish Airlines, Japan Airlines, Air India, Jet Airways operating in the area, there is nothing from stopping you joining the party in 2022.
Consider alternative airlines when booking your next trip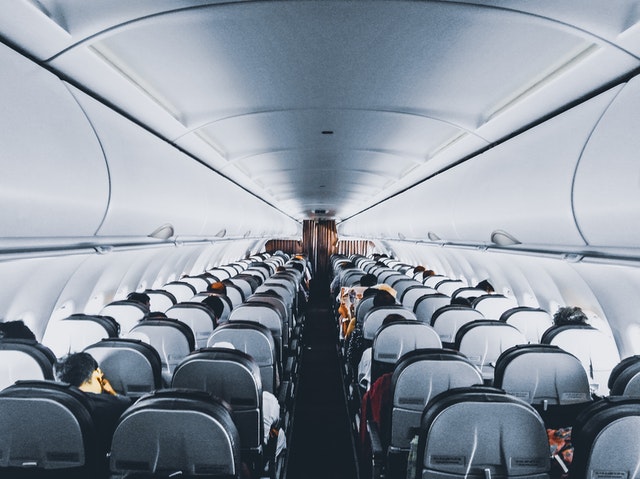 Whether you are a devoted Muslim wanting to finally make your Hajj, or just a tourist to Arabia and the Middle East who wants to get around cheaply, it's important to not waste money needlessly on airlines.
Thankfully, competition has been heating up in the region for some years now. Lower cost airlines have been springing up all over the region over the past several years, and this benefits us, the consumers, immensely.
Choosing the Right Service
Finding the right airline to choose can be confusing. Now, more than ever, people need a way to source all of the airlines to find the best way to travel. Many with low budgets have found great ways to save. Spicejet tickets allow you to book the best flights with the best airlines.
The power of secondary airports
Flyadeal, the people behind the portal in the above section, aren't just a portal, they are an airline. The great thing about this airline is that they have a hub in a secondary city (Jeddah).
This is one of the secrets to saving money, if you can avoid the major airports, you usually avoid a lot of taxes and extra charges that wind up getting built into your tickets.
Secondary airports are often very close to major airports, sometimes surprisingly so. Finishing the last couple of hours of your trip by land can lead to major savings at the end of the day because of this.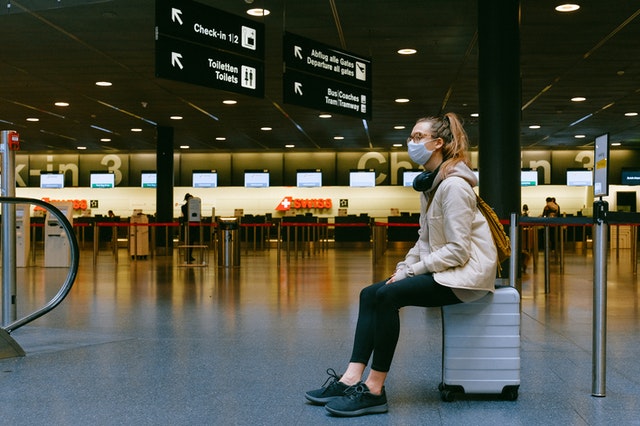 Airlines are desperate right now
It's no secret to anybody that 2020 has been a real rough year for airlines. Many of them seem to be even raising their prices, but ultimately, it's the consumer who determines the price of something, not the provider.  Don't panic if you start seeing high prices everywhere. Keep looking for alternatives and waiting. Outside of the immediate short term, the trend is going to be for the cost of travel to fall sharply, and this applies all over the world.
Established airlines may take more time than the newer more competitive airlines to get on board with pricing that's going to be acceptable to consumers. That's exactly why you need to use a good portal as a starting point, one that works with an increasingly large network of low-cost airlines.
Being adventurous will pay off in more ways than one. Cheap air tickets should be a more normal occurence in the future due to a slight decrease in demand. However, over time this will all even out but for now you can enjoy your economical tickets.
And to top it off, you will have the run of places that are normally jam-packed with tourists and visitors. It will definitely pay off in spades to do some due diligence now and be on top of things. And that definitely starts with getting your alternative airline game on.

We have been wearing out our jandals (Kiwi for flip-flops) on our travel adventures around the world since 2009. We think our blog is thought provoking and a little witty. But we have been proven wrong before. Find out more about us here...
What Are You Looking For?