New York City Skyline – Weekly Travel Photo
This weeks travel photo is from one of the most beautiful skylines in the entire world; New York City. New York City Skyline.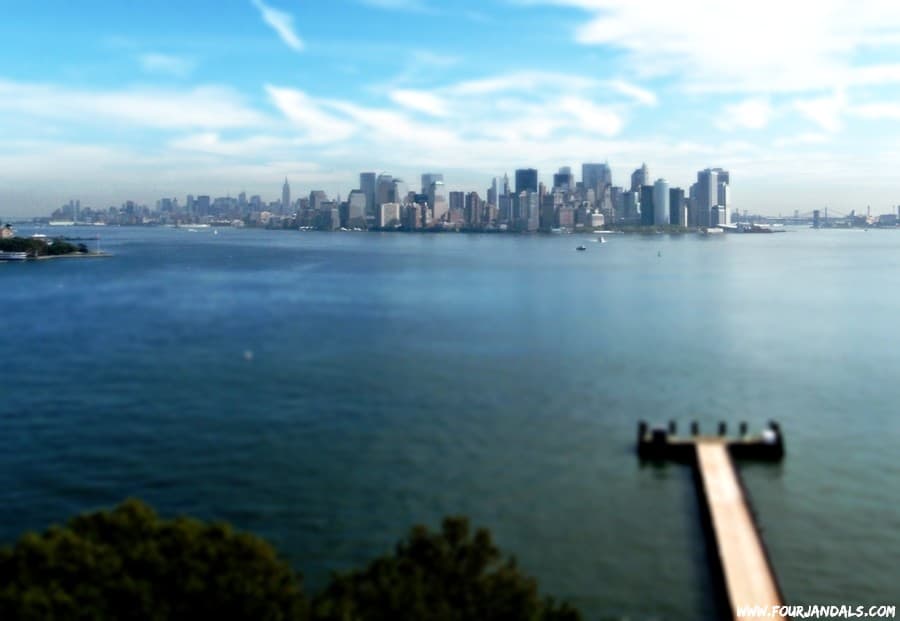 Where In The World This Week?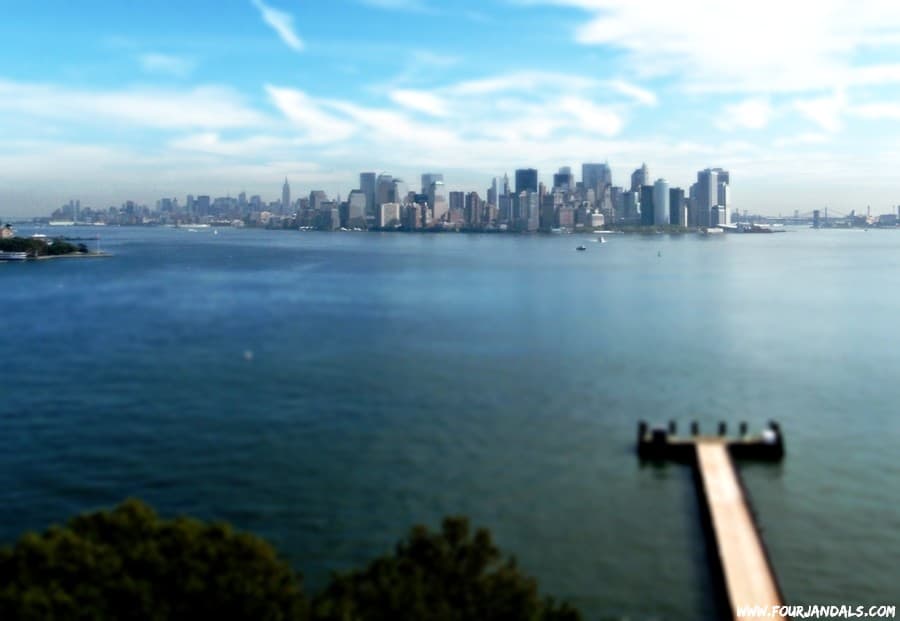 One of our favourite cities in the world is New York. We only spent 5 days there when we were driving across USA but instantly fell in love with it. This is one of the best views of the skyline and was shot from inside the lady of freedom herself, the Statue of Liberty.
Not only is the New York City skyline one of the most recognisable in the world but it is also one of the most beautiful skylines as well. Each building basically dips their foundations into the water before towering up above the narrow maze-like streets running North to South, and East to West.
Usually we prefer the jagged peaks of mountains through the Canadian Rockies or along the South Island of New Zealand. However something about the jagged peaks from all the various buildings just makes us want to go back again and again and again to explore the New York tours.
Top 5 Cruise Ideas for Winter Holidays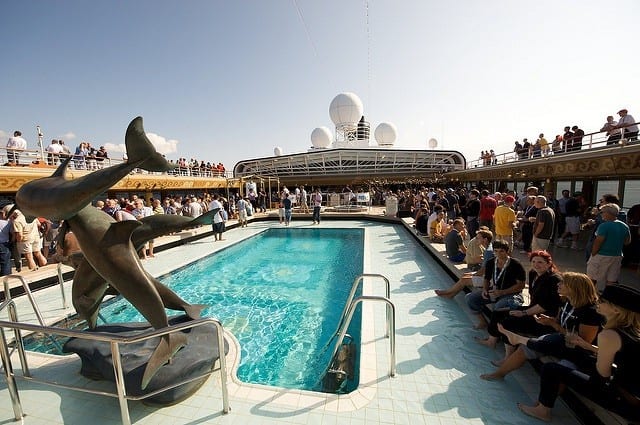 Mention a cruise to most people and they will think about sun and islands.  But there are lots of different places to go on a cruise that is fun, interesting and can also be done in winter.  So, whether you want some winter sunshine or enjoy the splendor of the snow, here are five ideas for a winter holidays cruise.
Alaska cruises
Alaska has some amazing scenery and plenty of great places to visit that means you should definitely try an Alaskan cruise for a winter holiday.  Many of them combine the best of Alaska with neighboring areas of Canada – an example includes seven nights around Alaska and a two day trip to the Rocky Mountains on the Rocky Mountaineer Train.
Other combinations include taking in the sights of Alaska and visiting one of the big Canadian cities such as Vancouver.  This lets you see the beauty and splendor of Alaska including areas such as Glacier Bay National Park as well as spend some time in the city.
Norway cruises
Like Alaska, Norway is a classic place to visit if you love a snowy, cold winter and all the sights that it brings.  Norway cruises are a chance to see amazing spectacles such as the Northern Lights and the Gulf Stream means that the coast of the country is ice-free all year round so the weather doesn't stop the fun.  These cruises are also a chance to take in some top winter activities such as snowmobile safaris and even dog sledding as well as classic winter sports such as skiing and snowboarding.
Polar cruises
A Polar cruise is a unique experience, especially for wildlife fans.  It is a chance to see amazing creatures such as whales, polar bears and penguins in their natural habits and also to visit remote Inuit communities in Greenland.  These pristine areas are the last untouched wildernesses on the planet and offer the chance to see locations that are historic for polar expeditions of the past.  You can even try some activities such as kayaking and mountaineering with the ship acting as a base camp.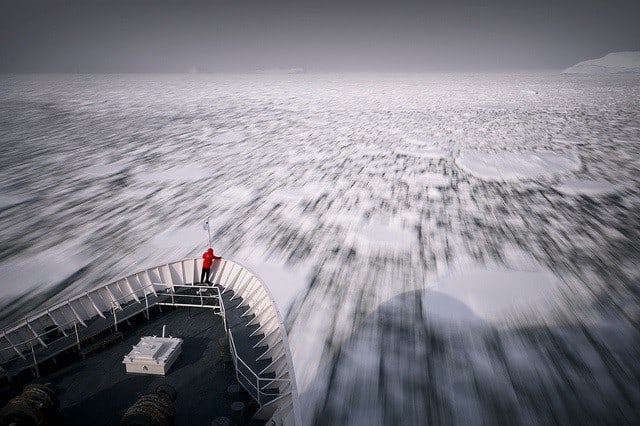 Indian Ocean cruises
Not all winter cruises need to be cold ones – there are plenty of warmer Southern Hemisphere locations to visit as well.  One example is a cruise around parts of the Indian Ocean.  There are a number of notable islands around the ocean that make for a great place to stop on a cruise and enjoy some winter sun.  Examples include visiting the Seychelles, Zanzibar, the Comoros Islands, Reunion Island and even the islands of Tanzania.
Caribbean Cruise
The Caribbean Cruise is one that can be enjoyed at any time of the year.  While the temperatures may be a little cooler during winter, it is still pleasant with plenty of sun.  Pick islands that offer the activities you love most – diving, surfing, horse riding or just relaxing on the beach.  Each island has its own personality and offers something different for visitors to ensure you can have the perfect winter cruise every time.
3 Adventurous Things to Do in Canada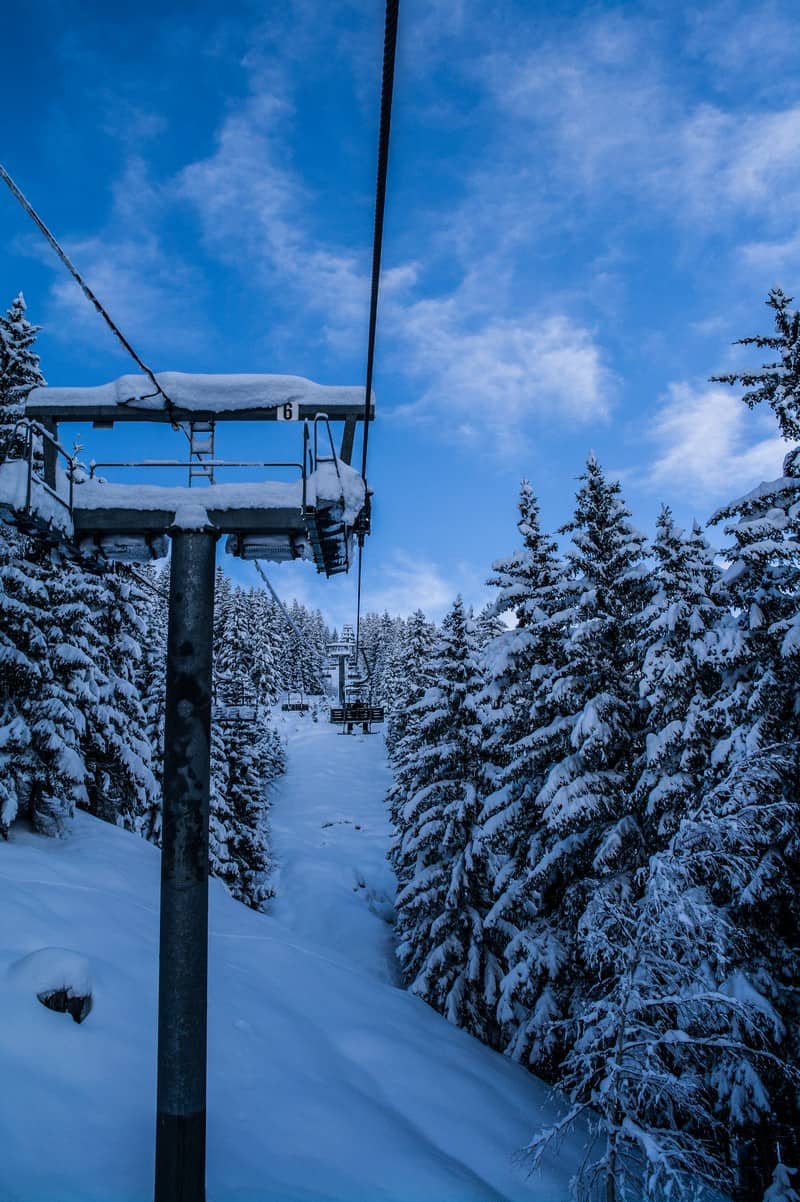 Canada is an overwhelmingly large country that sits comfortably above the U.S. If you are preparing to travel to Canada it's even more important to do your research about each province and what there is to do. Adrenaline junkies would feel upset to visit Ontario rather than British Columbia and a digital nomad might feel more at home in cities like Toronto and Vancouver. The summers are generally warm but watch out for the winter in many parts of Canada which go well below zero making you desperately not want to venture outside without a good reason. That's why this article is for you as a few select activities are highlighted.
Skiing or Snowboarding
Canada has some of the best mountains for skiing in the world that rival the alps and then some. While not for everyone, the true adventurer can take advantage of heli skiing opportunities throughout the country. This off-trail downhill skiing is only accessible by a helicopter thanks to a man named Hans Gmoser who first came up with the idea. One of the top places to try this sport is British Columbia's famous mountains in Banff or on the other side of the country in Mont-Tremblant. The views from above are stunning and one of many reasons why travelers trek here from all over the world.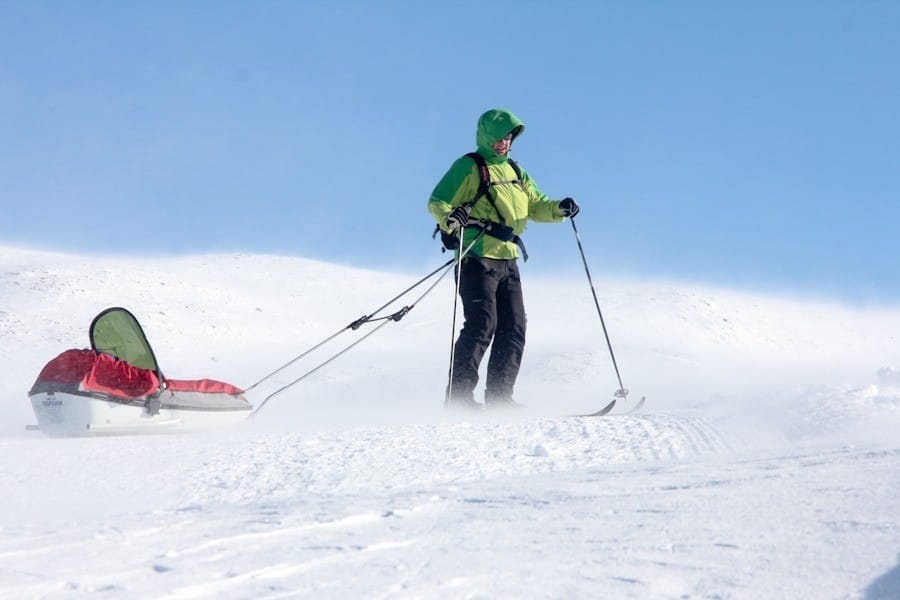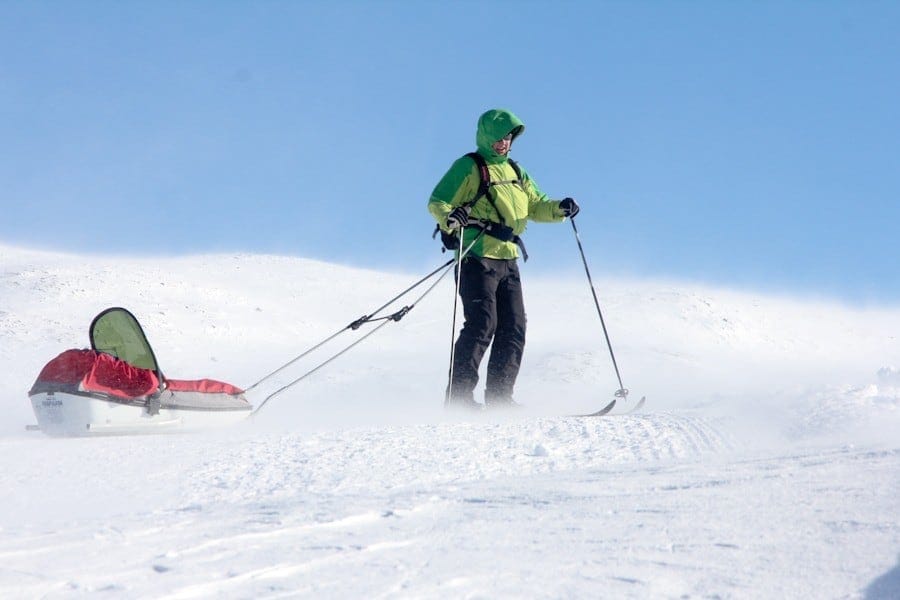 See the Polar Bears in Churchhill
Most people do not realize that polar bears migrate just like birds. Each year from September until November, polar bears pass through Churchhill as part of their migration route. This town in Manitoba is one of the few places to observe polar bears in the wild as they spend the winter season hunting their prey. This is a truly off the beaten path without roads to access the town. Instead, locals and travelers both use buggies to cross the rough terrain.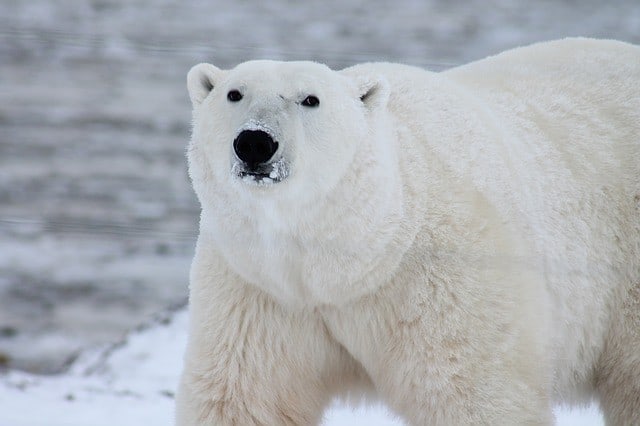 Try Surfing in Tofino, British Colombia
When it comes to surfing most people think of California and Hawaii. Both states are excellent surfing spots. However, Tofino in British Colombia has some of the most scenic surfing in the world without the typical backdrop. Despite the cold waters that hover around 50 degrees Fahrenheit year round, it's still possible to surf with wetsuits during the summer months. The winter months are simply not possible as imagined. Fortunately, there is plenty to do in Tofino along with surfing due to its rainforests, hiking and thermal springs.
Canada is one of few meccas for adrenaline junkies whether you have an itch to see wildlife in some of the most remote areas or simply go surfing.
Hiking Adventures in Bryce Canyon National Park
Hiking Adventures in Bryce Canyon National Park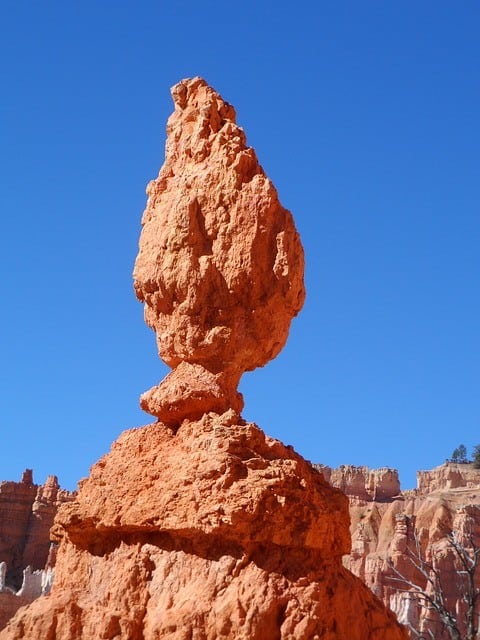 The Bryce Canyon National Park in southern Utah is one of the best places to visit if you're looking for adventure and challenging hikes. The place is filled with gorgeous trails, amazing landscapes, and some of the most challenging hikes in the world. To make it even better, the national park is also home to an amazing sunrise and sunset that you can take in through traditional camping or with a Bryce Canyon National Park RV Rental.
There are several hiking trails you can try if you are up for an adventure. There is a hiking trail for everyone too, regardless of your experience level and the kind of challenge you want to face. Here are the best ones to consider.
The Rim Trail
The Rim Trail at Bryce Canyon National Park is perhaps the easiest hiking trail to try. This hiking trail is perfect for those who simply want to enjoy a nice walk while absorbing the majestic scenery of the national park. You can start the trail from several points since the route forms a loop that takes you all around Bryce Canyon.
If you're staying in the Bryce Canyon Lodge, Sunrise Point is a good place to start. As the name suggests, this is the perfect starting point for early risers who want to enjoy sunrise in Bryce Canyon. Make sure you have your camera ready for a spectacular photo opportunity.
From this point, you can see the Bryce Amphitheatre clearly. Make your way to the Boat Mesa and you will walk past places such as the Mormon Temple and Queens Garden. With just 200 feet of elevation to deal with, this is an easy hike that you will certainly enjoy.
Navajo Loop Trail
On the other end of the scale, we have a fairly challenging hiking trail to conquer. The trail starts from Sunset Point, just south of the Bryce Canyon Lodge. Again, this is the place to be if you want to enjoy a nice view of the sunset in this area.
This trail involves visiting the Silent City, a gorgeous combination of limestone and urban sprawl. You will also be walking past Wall Street, Bryce Canyon's signature attraction. The narrow walls are just too good to miss.
From this route, you can choose to return to Sunset Point or explore other short hikes, including the Queens Garden route and the Peekaboo Loop Trail. Both of these routes are equally challenging, but very enjoyable to try.
Mossy Cave Trail
The Mossy Cave Trail offers something entirely different. You can see the spires of the park up close without having to go down the amphitheater when you choose to walk this hiking trail. That said, the trail starts 4 miles past the park's entrance. Nevertheless, it is an interesting hiking trail to try, especially if you visit Bryce Canyon often and want to enjoy something entirely different on your next trip.
These hiking trails are all worth trying. They offer adventures like no other and will help ensure you enjoy your trip to the Bryce Canyon National Park.

We have been wearing out our jandals (Kiwi for flip-flops) on our travel adventures around the world since 2009. We think our blog is thought provoking and a little witty. But we have been proven wrong before. Find out more about us here...