Travellers Guide to an All You Can Eat Buffet
Food is a big part of travelling and an all you can eat buffet can be your best friend, or worst nightmare. Use our travel tips on your next adventure.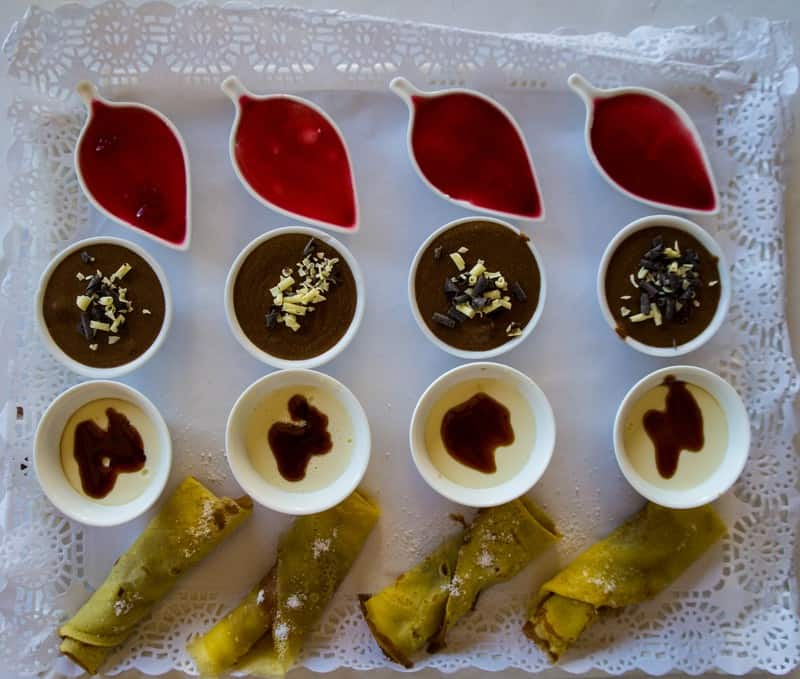 As we grow up our parents often tell us that breakfast is the most important meal of the day. I always thought it was because they want you to eat healthy and get all the recommended vitamins, nutrients and minerals to last all day at school.
How wrong I was. 
See I think the truth is that they were just secretly preparing us for when we started travelling. They knew that an all you can eat buffet at breakfast is the travellers best investment after visiting local markets.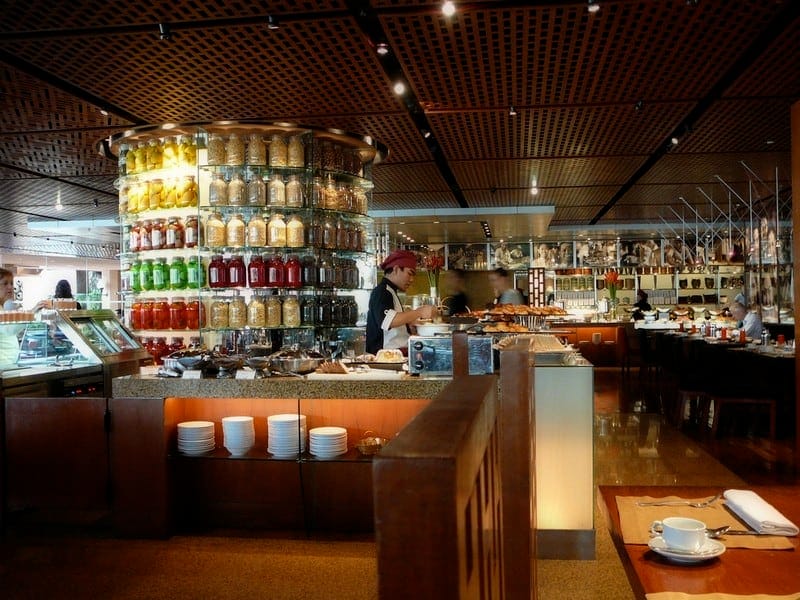 Travellers Guide to an All you can Eat Buffet
I love a good buffet when we are travelling. Sure there is a time and place for them because you may not get the local delicacies in a European style buffet. But usually when you are traveling to different countries they do vary so much from place to place.
Plus, if you are on a budget then a good breakfast buffet can set you up for the rest of the day.
My all time top 3 all you can eat buffets in no particular order are; a breakfast buffet in Olso, a dinner buffet at the Bellagio in Las Vegas and a breakfast buffet in Phuket.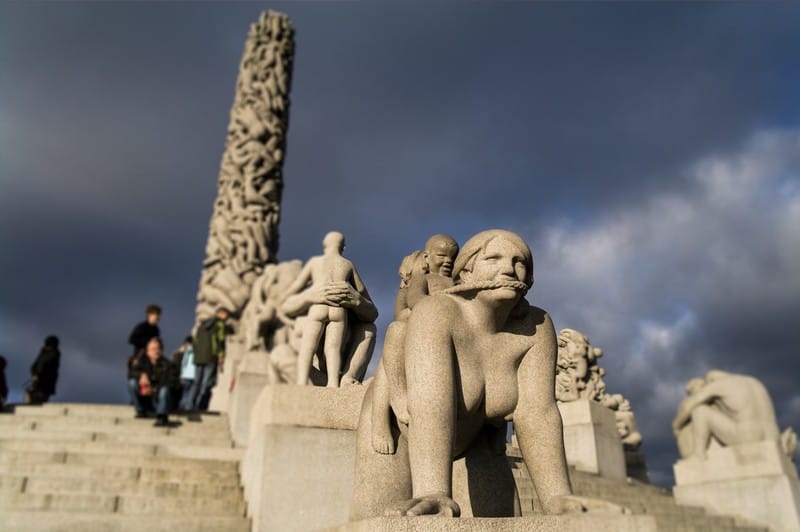 Oslo; Home to a good breakfast buffet and crazy statues
Maybe it's the value for money, or maybe its just the fact you can stuff yourself with a huge variety of tasty food until you are at bursting point that makes a buffet appealing to me.
But over time I have realized there is a certain way to attack a buffet to get the best out of it.
When I went to my first all you can eat buffet I remember grabbing the first thing I saw, and filling up before I could even make it to the hot section.
Amateur hour.
Since then I have refined my skills and now like to think of myself as a buffet professional. And if you follow my expert travel tips below, I promise that the next time you meet an all you can eat buffet, you will leave satisfied and ready to get on with your next adventure.
The walk through
DO NOT start piling your plate sky high at the nearest buffet table.
After finding a seat, stand up and take a couple of minutes to scope out the lay of the land. Find out exactly what is being served. There is nothing worse than hitting bursting point and discovering a whole new section you never knew existed.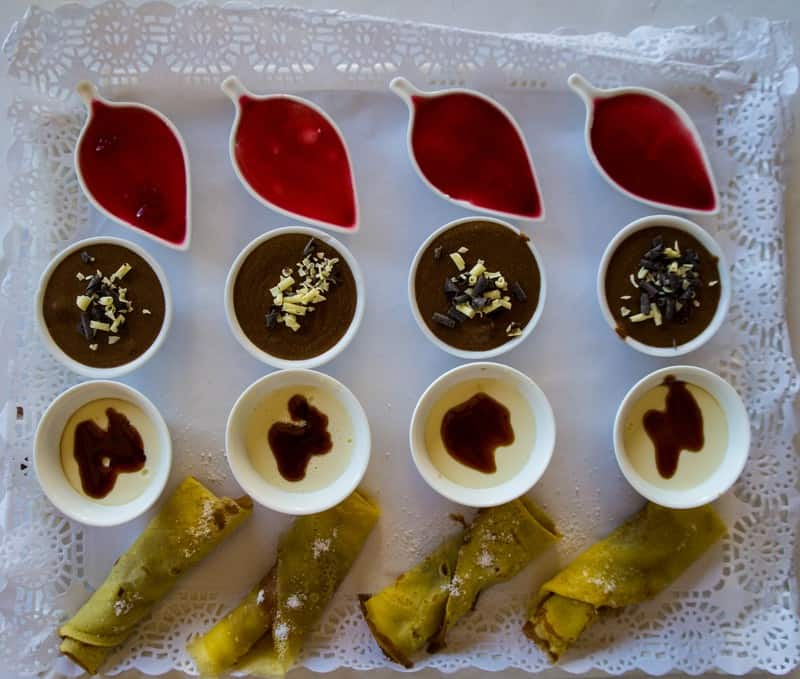 You don't want to miss out on the desserts section
Get a table
It sounds obvious, but make sure you get a table BEFORE you get your food.
While we were at a breakfast buffet in Oslo we were amazed at the number of people who would get their plate of food before finding a table. They had to wander around aimlessly trying to find a seat while their food was getting cold! Rookie mistake.
Limit the carbs
I know breads, chips and pasta can look tasty. They are hard to resist and bread has been known to be my downfall at an all you can eat buffet because I love trying out all the different types.
But carbs will fill you up more than anything else in the buffet. It is why why they sneakily put them near the entrance! Avoid them and save room for the other tasty treats on offer.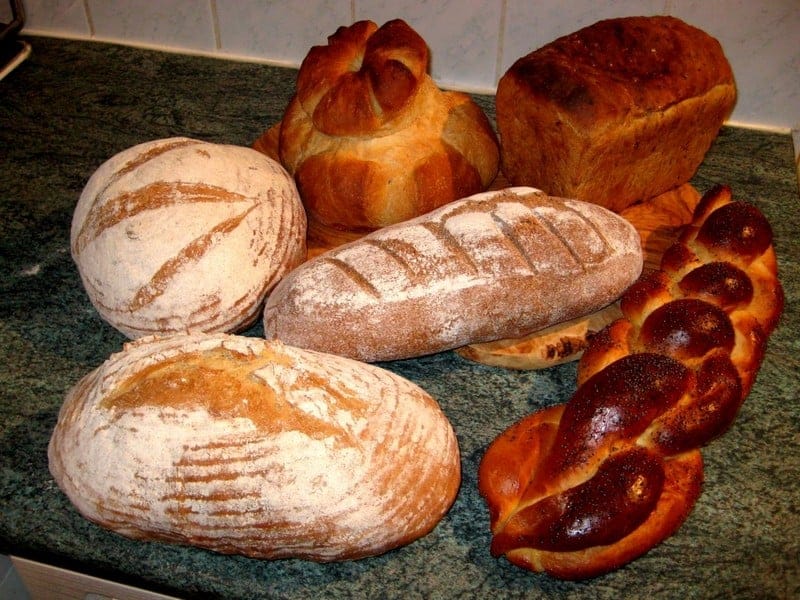 Don't fill up on just bread (Photo).
Limit your fluids
Freshly squeezed orange juice, fizzy drinks and ice cold will tempt you to the dark side. But stay away from the fluids as they to will fill you up.
I'm not saying dehydrate yourself, but just try and limit yourself to one glass while you are there.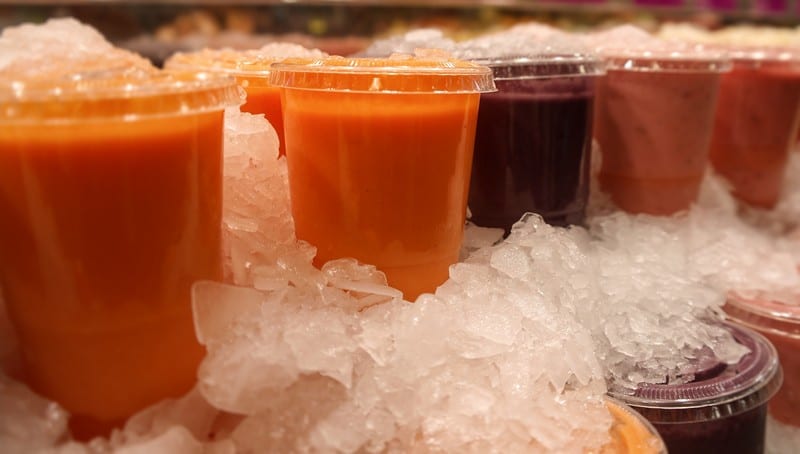 Don't fill up on freshly squeezed juice
The Sampler
This could be one of the most important rules of all and I promise it is the hardest to master!
Only take a spoonful size portion of everything you like the look of. NO BIGGER! This will allow you to try as many things as possible. And if you don't like something you won't be wasting a bucket load of food. There is nothing we hate more than saying food go to waste!
Plus if you really love something you can go back and get another spoonful, or two.
Stagger your trips
This is one of my favorite things to do at a buffet.
If you are travelling as a couple, or in a group of friends then don't all go up at the same time. Instead try to stagger your trips. This way you can listen to your friends recommendations of what options are the tastiest. You can also act as each others eyes and ears, so when a fresh dish comes out you will be the first to know and ready to pounce.
You only have 20 minutes
We watch a lot of Man vs. Food, and Adam (the host) always explains that it generally takes your brain 20 minutes to register that you are full.
So while you will regret it about 30 minutes after you start an all you can eat buffet, I figure you have 20 minutes to fit as much in as you can before your brain catches up.
Going back for one more plate is usually a bad idea
Need I say more? If you are full, don't push it! The shame in wandering around sightseeing with the top two buttons undone on your jeans is sometimes too much.
Tell us your favourite All you can eat Buffet in the comments!
4 Best Food Markets To Go To When Visiting New York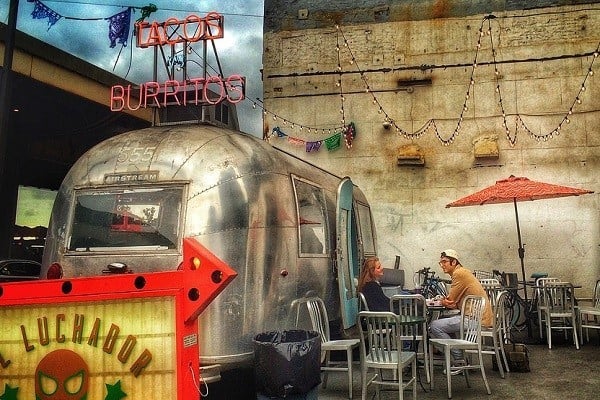 With talking about New York and food, nowadays it is pretty hard not to have Anthony Bourdain come up in the discussion. Being a foodie myself, and an International Market lover, I cannot wait for Bourdain's Pier 57 to be launched. The " Superpier Market " will ultimately put New York on the map for food lovers around the world.  
Night Markets have long been part of the daily life in European and Asian countries but haven't really caught on in the States till now. Bourdain, when at the World Street Food Congress in Manila, discussed his new Night Market idea and stated he wants to "Introduce New Yorkers to the way things have been enjoyed in other countries for years. Not a modern, Westernized take. We will need open flame. We need the smells. We're looking for a sense of controlled chaos. We're creating a living, breathing, stinking market."
Until 2019 we eagerly wait. For now, we will show you the best Food Street Markets to go to around town and we promise it will not disappoint.  
Smorgasburg Market
With 100 local vendors and up to 30,000 visitors on weekends, the Smorgasburg Market is one of the largest outside markets in the USA. Being an open air market, it obviously is seasonal, and it closes around the end of October.  
After founding the Brooklyn Flea Market, the creators Jonathan Butler and Eric Demby carried over their expertise into the Smorgasburg in 2011. From burritos to burgers, spaghetti donuts, and SE Asian treats, it is a must visit for anyone visiting New York City.  
Red Hook Fairway Market
The Red Hook Stores have a rich history. Originally built by William Beard in the 1870s, these epic warehouses were originally used to store cotton, jute, coffee and other essential items.
The Red Hook Market in Fairway has over 5200 sq ft of retail space and the ground floor was used to house the supermarket. With the vintage warehouse being remodeled, it also houses trendy lofts and apartments that would be an amazing place to call home for a bit.
One of the main reasons it is a must visit market while in New York, is that it houses amazing foods and a wonderful look over the harbor. It allows you to relax and eat your food among picnic tables that overlook the harbor to include Staten Island, The Statue of Liberty, and incredible views of Manhattan.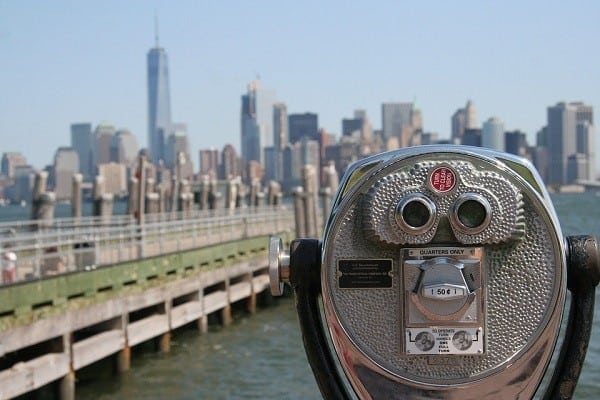 Queens Night Market
The Queen's Night Market is another open air venue that is boasted as one of the most multicultural places with unique and endemic foods from all over the globe. While this market is known for many different types of foods, it also has the vibe of a flea market and houses up to 100 independent vendors selling arts and crafts and other local items and foods.
Along with many interesting stalls to shop from, it also has small performances that symbolize the rich diversity of the Queen's area. Just like the other open air markets, the Queen's Market is seasonal and is open on Saturdays during specific times up till October 28.
Chelsea Market
Since, it gets a tit bit nippy in New York, and if you are first time visitor to New York, there is a good chance you will be a little cold while sightseeing. The Chelsea Market is a great indoor haven that is quite the tourist spot but it does not take away from the amazing food you can find in this foodie heaven.
Being in the Chelsea Manhattan area, and over 35 vendors selling different types of food, it is one of the best places to find fresh food. This is simply because the restaurants get fresh ingredients straight from the market to your plate.
Among restaurants and food markets, businesses share the same space which houses many media partners that have the likes of Food Network, Youtube, and Google.
Since you are going to have to see more than one market, you can't visit New York city without getting on a double decker bus. TopViewNYC.com has Brooklyn tours and many buses running throughout the city which makes it easy to hop on and off to get around the town.
Top 4 Travel Tips for People with Special Dietary Needs
Top 4 travel tips for People with Special Dietary Needs
There are many reasons why you may follow a special diet. For example, you may suffer from food allergies, you may follow a gluten-free diet because you have celiac disease, or you may be vegan because you don't want to contribute to animal suffering and pollution.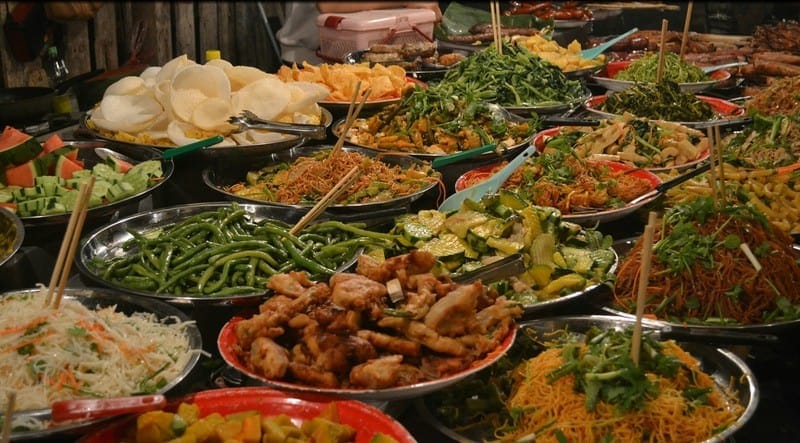 Having special dietary needs can be a challenge, though, when you travel. How can you ensure you'll enjoy your vacation without going hungry and without having to forgo following your diet? Continue reading for a few tips.
Bring Your Own Food
Bringing along a few small meals and snacks is a great way to ensure you always have something to eat while en route to your destination. You should pack some extra food in case there are any delays, such as layovers during flights. Bring foods that will fill you up and energize you, and make sure that they're properly stored and packed so they'll remain fresh.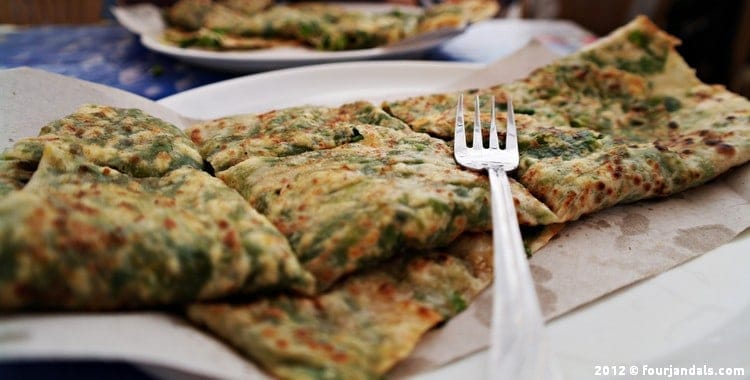 Choose a Rental with a Kitchen
When booking your hotel or resort, make sure that you'll have access to a kitchen that you can use to prepare meals using local foods that you can easily purchase. When renting a vacation home, you'll get a great kitchen that you can use to feed yourself and your family, and you'll be able to control every ingredient that lands in your plate.
While cooking for yourself during your vacation may not seem like a great thing, it will actually help you save money that would otherwise be spent on expensive restaurants, and you can ensure your meals will be fresh, healthy, and appropriate for your diet.
Book Your Vacation with a Company That Shares Your Dietary Needs
There are vegan cruises that you can find, as well as Kosher vacations that you can book through companies like Leisure Time Tours, in order to ensure your special needs will be met perfectly. In fact, when booking your vacation through these types of companies, you can rest easy knowing that you won't have to work hard at all to get the foods you crave and that are nourishing to your body, mind, and spirit. Just do a quick search online and you're bound to find the right vacation package that will suit your requirements and expectations.
Research Restaurants
Prior to even booking your vacation, research local restaurants to find out which ones will be great options for your breakfast, lunch, and dinner needs. If an area doesn't provide enough eateries to suit your requirements, you may need to reconsider where you'll stay or your destination on a whole. After all, your vacation could easily be ruined if you can't gain access to the foods you need, so you should take steps to know what to expect.
When traveling with special dietary needs, you may find that it's difficult to just go to any restaurant or get the nourishment you need while taking a road trip and stopping at fast food chains. But by properly researching your destination and bringing your own food, you can make the most of your journey.
Paris on a Budget: Best Cheap Eats in Paris
While Paris used to be regarded as an expensive city, you can now enjoy Paris on a Budget. Use our guide to find the Best Cheap Eats in Paris.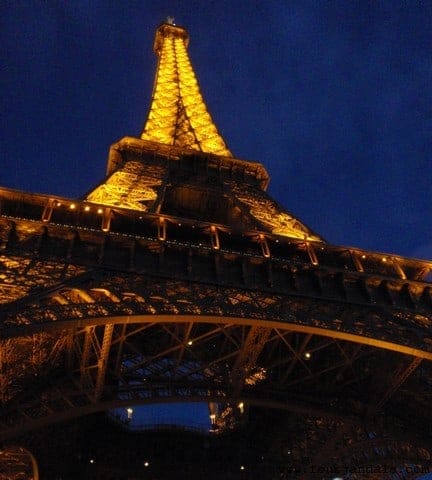 Although Paris has a reputation for being one of the most expensive city in the world, the rumours are now unfounded. In 2012, Paris dropped ten places in the Mercer cost of living survey. And with the Euro looking weak, now is probably pretty good time to find some cheap flights and discover the city of love on a budget.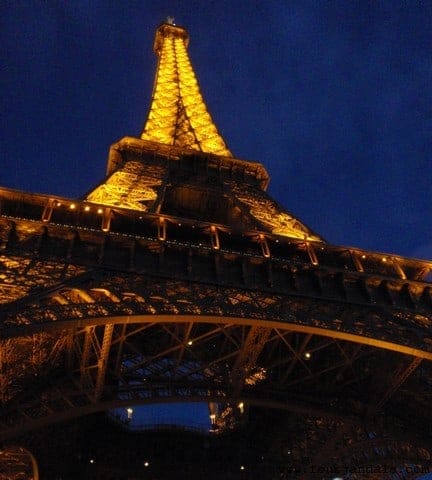 Eating in Paris can catch a lot of tourists out. Avoid the expensive restaurants and snooty maître d's on the Champs Elysees and follow our guide for the best cheap eats in Paris.  Spend less on food and possibly splurge a little on a nice hotels in Paris instead!
Best Cheap Eats in Paris
Head to the Marais
Famous for its selection of ethnic eateries, the trendy Marais area of Paris is perfect for picking up a quick snack.
Check out L'As du Falafel where you can grab a flatbread filled to bursting with golden fried balls of falafel, smothered in hummus, and accompanied with red cabbage. For €4 to take away, you can't really argue with that. If it's too busy, simply head to Chez Hanna down the street for equally tasty food at equally low prices.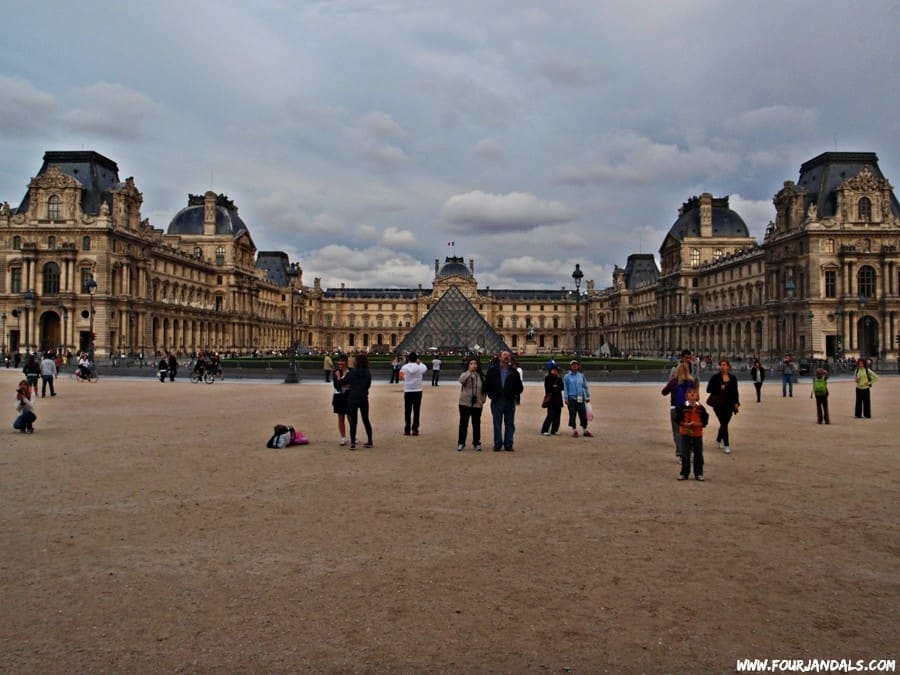 Enjoy an Oriental baguette
Vietnamese food is popular in France, and nowhere can you see the fusion of two cultures more clearly than at Saigon Sandwich in the Belleville district of Paris.  Their speciality, banh mi, is a light and crusty French baguette filled with flavours of South East Asia. 
There are only a few options (poulet, bouef, maison and special) but for €3 a go you could happily sample them all.
Find French food on the cheap
Believe it or not, there are some restaurants specialising in French cuisine that won't see you stumbling into your overdraft. Les Temps des Cerises is one of them.
Described by Yelp as a "Dive Bar", nothing could be further from the truth.  Run by a cooperative, it attracts a distinctly bohemian crowd. The menu is small, but the food is prepared from ingredients which sing with freshness and high quality.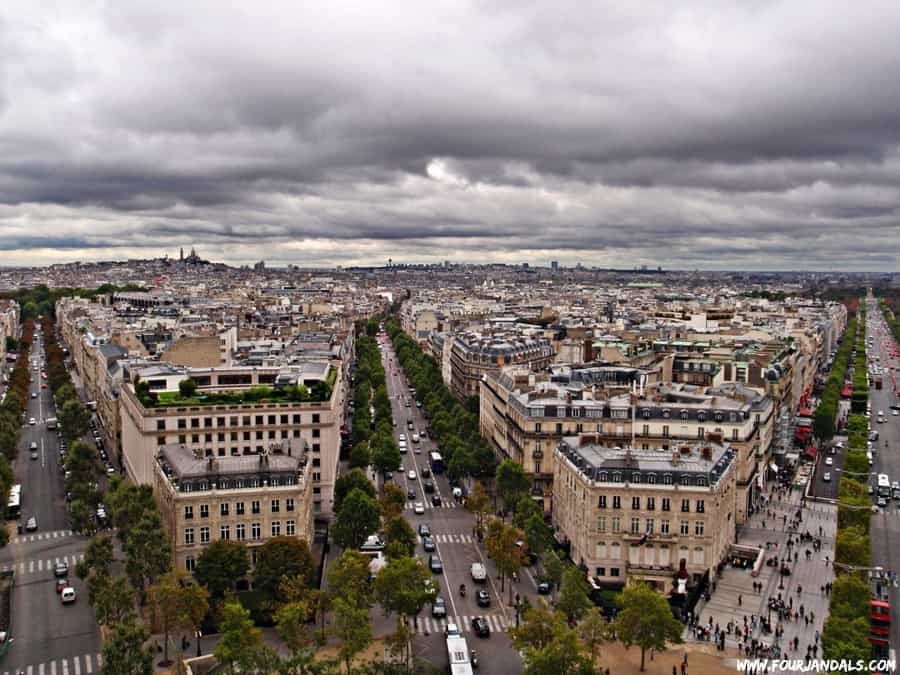 Eat like a local celebrity …
Rumour has it that Pierre Herme, one of Paris's most celebrated pastry chefs, makes a habit of visiting the Belleville restaurant Le Baratin. The prices are surprisingly low for the delicious Argentinian fare.
Time Out Magazine recommends the tuna carpaccio with cherries, or the spicy basque lamb. Pop in at lunch time for the prixe fix menu. At €18 for three courses it's hard to complain.
… or eat like a local office worker
Bistro Victoires is a favourite amongst Paris's locals. It doesn't look like much from outside, and the wine list leaves a lot to be desired, but when you sit down to enjoy some of the best steak frites in Paris, all else will be forgiven.
Portion sizes are enormous and the waiters often remind patrons that if they order a starter, they won't be able to tackle the main course. Despite being a popular location just steps away from the Palais Royal, it still manages to be a hidden gem.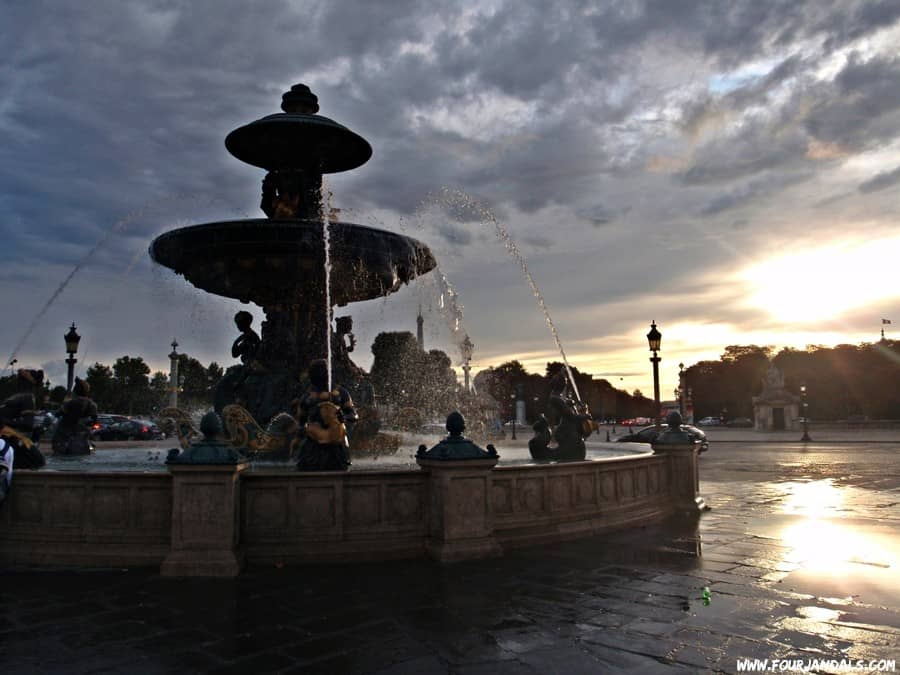 What are your tips for finding the best cheap eats in Paris?

We have been wearing out our jandals (Kiwi for flip-flops) on our travel adventures around the world since 2009. We think our blog is thought provoking and a little witty. But we have been proven wrong before. Find out more about us here...