For the average traveller looking to step outside their comfort zone, they want to do it in comfort. But that doesn't mean you have to find yourself a swanky hotel anymore.
With the huge rise in the popularity of apartment rentals for travellers, like Wimdu, over the last year, and the number of hostels which have really nice private rooms, there are a couple of different options for every budget type.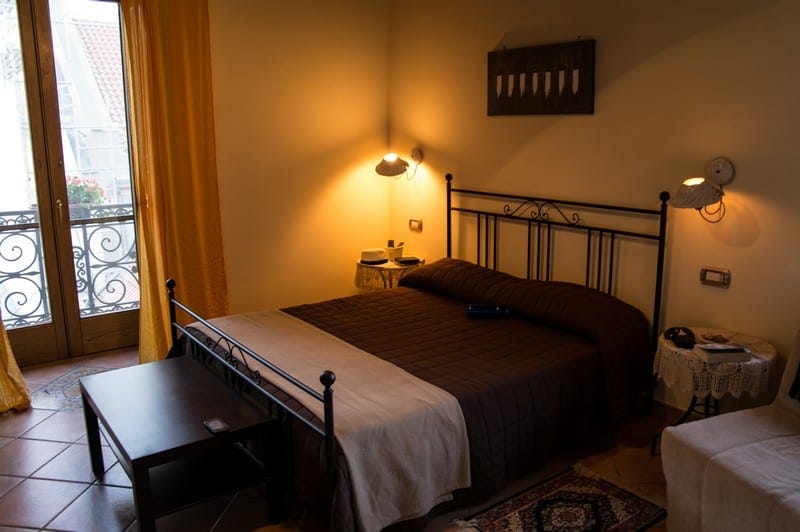 Not all Hostel rooms are scummy.
The only problem for an adventure travelling couple is choosing between the three different options.
We wanted to help you out on your next travel adventure by doing a quick summary of Hostels vs Hotels vs Apartment.
Hostels vs Hotels vs Apartment
Privacy, budget, location and facilities all play a huge part in the way we choose our accommodation when we travel. And while each of the different options have their benefits, none of the three are perfect.
We should also note that while every Hostel, Hotel and Apartment is different, we have been very generic in our answers below. Some accommodation options are much, much worse, while some are much, much better.
Basically, the majority of the time you get what you pay for, but sometimes it just comes down to pure luck.
Hostels
When we first started travelling we always stayed in Hostels. However, the longer we have travelled, the less time we have spent in Hostels.
In particular, we very rarely stay in Hostel dorm rooms now unless we are travelling with a group of friends. This is because we like our space and privacy. Even if it is just to keep the romance alive while on the road.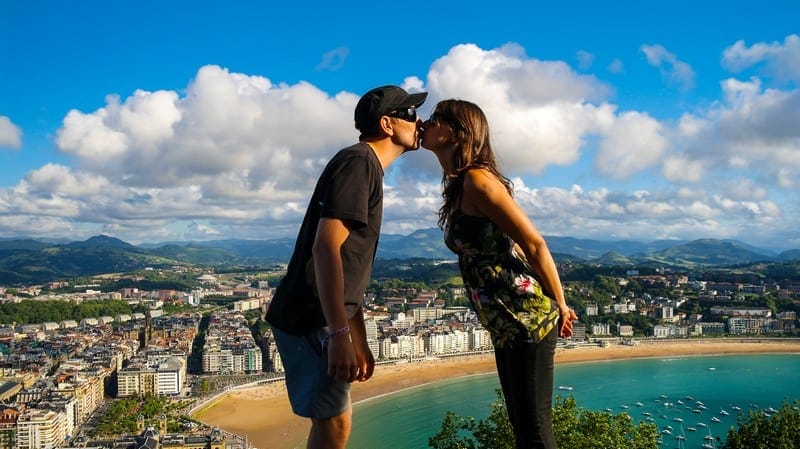 We have learnt that if you don't sleep well, romance will die while travelling.
Hostel Pros:
For a single traveller Hostels always provide reasonably good value for money. Where else can you find a place to rest your tired jandal wearing feet and have a free breakfast for around $10 – $20 per night?
You also have the chance to meet a lot of other international travellers because Hostels are generally well-known as being social.
The staff are often friendly and other travellers will be looking to share travel stories with you.
Hostels will put on events such as pub crawls, fancy dress parties and free walking tours to help you explore the destination.
Most Hostels will come with some sort of kitchen facilities so that you can cook for yourself, helping you stretch your budget even further.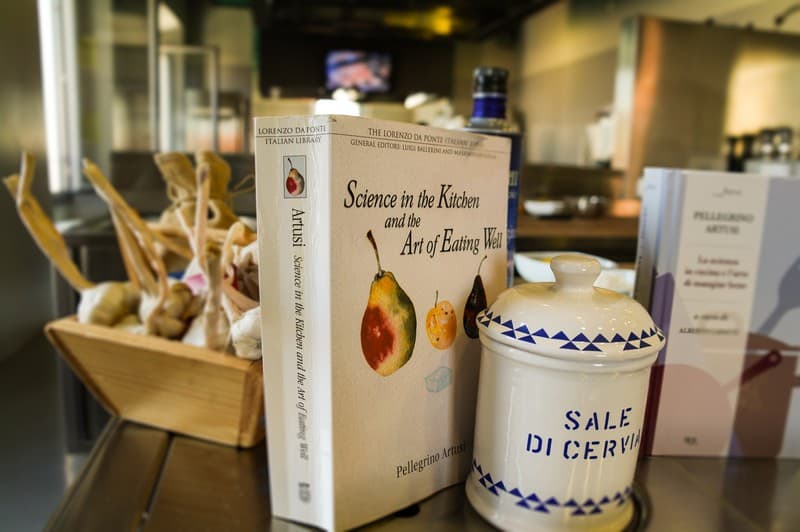 Learn to cook cheaply, but well, in Hostels.
Hostel Cons:
Due to Hostels being very social, they can also be very noisy.
Unless you opt-in for a private room then don't expect any privacy. We have stayed in dorms with over 20 bunk beds. Basically if you want to sleep, don't stay in a 20 bed dorm.
While you may get free breakfast, expect it to consist of white bread with only a few spreads and basic cereal options like cornflakes. If it is a buffet option, then check out our all you can eat buffet eating tips!
The kitchens are usually messy. We don't understand how travellers cannot clean up after themselves. Do your own dishes!
The cost of a private room in a Hostel is comparable to some 2/3 star Hotels.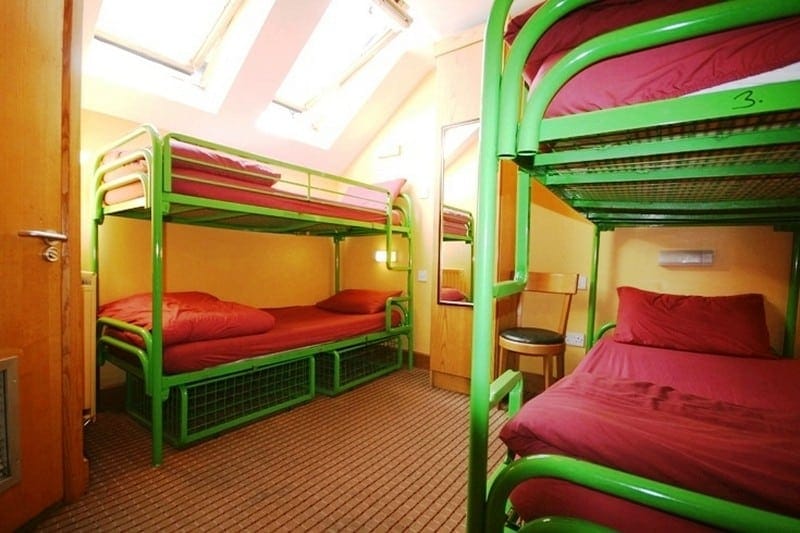 Dorm room in Barnacles Hostel.
Hotels
If we book a Hotel room when we are travelling then we are very particular about our choices. They have to have a free breakfast and be centrally located to make them worth the extra cost.
Hotel Pros:
Private rooms. What else do we have to say? After three years of travelling it is nice to be able to escape for a few hours in privacy.
Hotel rooms are often nicer than Hostel rooms with more space and larger beds.
As members of the Hotels.com reward scheme we can earn free accommodation the more we book online. You should definitely check it out if you stay in Hotels.
Hotels often have some sort of fitness facilities such as a pool or small gym. This is really important to us while travelling.
Hotel chains such as the Radisson Blu or the Starwood group will have the same high quality around the world.
Hotel Cons:
Hotels can be quite sterile in nature. We don't mean clean, because that is nice, but they can be very business-like.
While front desk staff are friendly, they won't go out of their way to help you find adventures and things to do.
There is little to no social scene or a chance to meet with other travellers. And if they have a bar on site it is likely to be expensive and dull.
There won't be any kitchen facilities so that you can cook for yourself. Restaurants are often your only option.
Apartments
We have recently discovered short-term apartment rentals while we are travelling. Basically how they work is that someone either has a couple of spare rooms in their own apartment that they rent to you, while they are still there, or they have a whole apartment you can rent out for your stay.
Some of them are wonderful, while some can be misleading in their descriptions.
Apartment Pros:
Apartments can feel like a home away from home when you are stepping outside your comfort zone. Having a homely base to come back to each day makes a huge difference to travel happiness. Here are some worldwide vacation apartments from WorldEscape.
Kitchen facilities allow you to cook with ingredients picked up from local markets and help you travel for longer on your budget.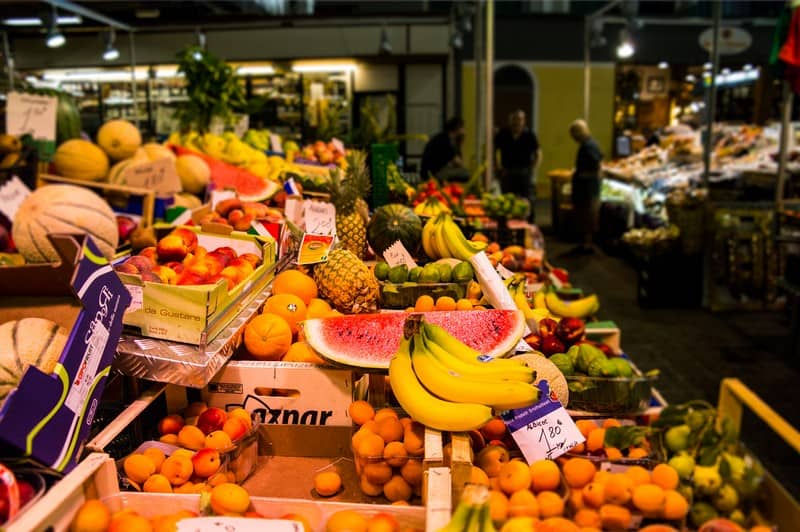 Affordable apartments are not usually located centrally which means they will be quieter allowing privacy and lots of relaxing after being on the go all day.
With a group of travellers you get the benefit of all being in the same apartment which makes the travelling experience better. Most of the time.
Apartment Cons:
If you are renting out a room in someones shared apartment, it can be extremely awkward and you feel as if you are intruding in their private lives.
Some affordable apartments will not be located centrally. So factor in additional costs for transportation and getting around.
You won't get the chance to meet other travellers.
Hostels vs Hotels vs Apartments Verdict
For the first time traveller or budget traveller, Hostels are your best friend. You get the chance to meet new people from around the world and find out travel tips from travellers that have been there and done that. Plus if you stay in Hostels you can save your money for travel adventures like kayaking in Naples.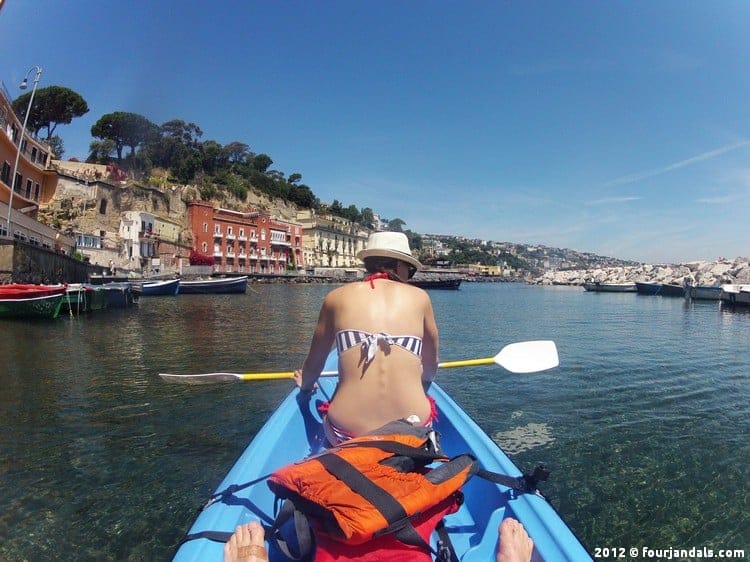 Hotels are generally nicer and comparable in price to private dorms if you are travelling as a couple. And if you have found one with a good buffet breakfast you can usually skip lunch.
While staying with a local in a shared apartment can be great if you want to find out some local travel tips, it will feel like you are intruding in their lives. Therefore we recommend booking an entire apartment for your privacy, kitchen facilities and a home away from home.
Overall, if we can find a suitable apartment then we always choose an Apartment over a Hostel or Hotel.
READER QUESTION: In the Hostels vs Hotels vs Apartment debate which one do you choose? And why?