Interview Series: Introducing Ed from Rexy Edventures
Meet Ed from Rexyedventures.com who is currently planning his round the world trip. One funny blogger in our minds.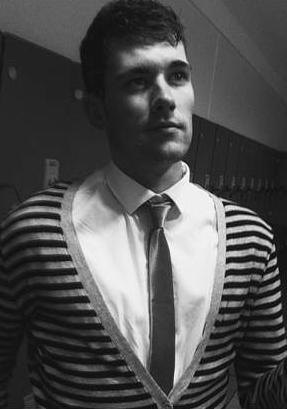 We read a LOT of other Travel Blogs in our spare time to get inspiration for our own trips. We also like to highlight some of our travel buddies on our blog so then you can be inspired by them as well.
So this week lets meet wild man Ed Rex from Rexy Edventures. He is self described as very vain, arrogant but caring, who can't sleep with his head facing south and the best thing of all… HE LOVES TRAVEL.
Where are you from originally? And where are you answering these questions?
I'm from East Yorkshire, UK originally and I'm answering these questions from my workplace (shh don't tell) in the East Midlands UK.
How long have you been travelling for?
I haven't exactly travelled extensively but through short travel breaks. But if you had to say then it would be 10 years.
Tell us about the first moment that made you just want to become known as a "traveller"?
I just turned 16. I was on a holiday with my parents and this holiday would prove to be different then all the bog standard holidays that we've took in ther past. We went to Malta and after a week of cancelled trips due to stormy weather, a volcanic eruption off Sicily stopping our planned visit there, we just chilled at the beach and hotel.
We were determined to have an adventure so off we booked a car to drive in and take the ferry to 2nd island of Malta. However, this car, I think was amazing! It refused to start unless somebody pushed it, and you know it, it was me diddums! But that moment when we were the first to get off the ferry up a ramp first with me pushing the car with my parents in it, with the locals beeping their horns and shouting at me from behind and the police laughing at me…I grinned.
This was truly a travel moment and from then I wanted to travel and get myself in these situations to remember. Heck, everytime I think of Malta, I think of the ferry and the pushing!
What's your favourite destination and why?
Currently…Uganda at the River Nile. You cannot run out of things to do there..whitewater rafting down the River Nile, watch the amazing and unique sunsets, go on safaris, dance in the bars, go shopping in the markets, history museums, volunteer at the schools, eat at the local restaurants etc. I like it as there's no distinct tourist areas and so I know everywhere I go, I see the real thing. I stayed there for a month and I loved it. I want to go there again.
If you could show up to any airport and pick any destination, where would you go?
South Africa. It'll be crossing several things off my bucket list, namely which one involves meeting wild penguins with me dressed in a tux 🙂
What is the most disgusting thing you have eaten or drank on your travels?
I pride on myself being able to eat and drink anything without hurling anything up. I know it sounds lame but ginger coffee really repulses me and for eating? Celery. I really really really really hate celery. I don't see the point.
What do you never travel without?
My headtorch. It's so effing useful for anything especially if you are in a dorm and trying to find something or trying to find the toilets in the african wilderness! My uncle keeps me supplied with them, he's just given me one for Christmas and it flashes red AND white!
What has been the biggest adrenaline rush that you have ever experienced?
Being chased by a big ass momma elephant on foot. Stay away from their babies! Or skydiving! I jumped out of a plane for charity and I had a awesome blast on the way down. I saw the curvature of the Earth, you can't get more stunning than that!
The ultimate travel tip that you wish you had known before you started travelling is…
Experience as much as you can! Before I started travelling, I was so unbelievably shy and would shake my head and say no at offers of a lifetime, preferring to stay within my comfort zone. Now, after a few travels, I've got heaps of confidence, massively independent, and ready to hit the world in my new travels to experience what's there to offer. Live it!
And where can we find out more about you?
Website: http://rexyedventures.com
Twitter: @rexyedventures
Facebook: www.facebook.com/rexyedventures
If you are keen to be one of the featured bloggers on Four Jandals then contact us!

Vaping: Good for the Environment?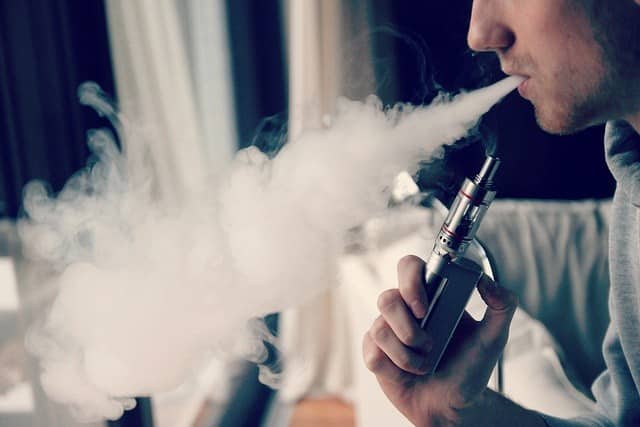 People often think of vaping for many reasons. It could be anything from simple fashion sense to loving the flavor of the vape to using it to quit smoking or to be able to get their nicotine without having to go outside etc. Indeed there are many reasons why people vape.
But one thing that's often overlooked is that vaping is actually an ecological net positive compared to traditional cigarettes.
Source Materials:
It all boils down to source materials. Vape juices are made from pure high-quality essences and pharma grade nicotine (ingredients often subject to high level lab scrutiny) and vaping is an extremely efficient use of resources because of this. On the other hand, tobacco cigarettes rely on one of the world's crops most known for its destructive impact on the environment, both in the amount of water it consumes, and its negative effects on the quality of the soil. The French actually destroyed many of the most fertile lands of Haiti over the years by turning it into a big tobacco plantation.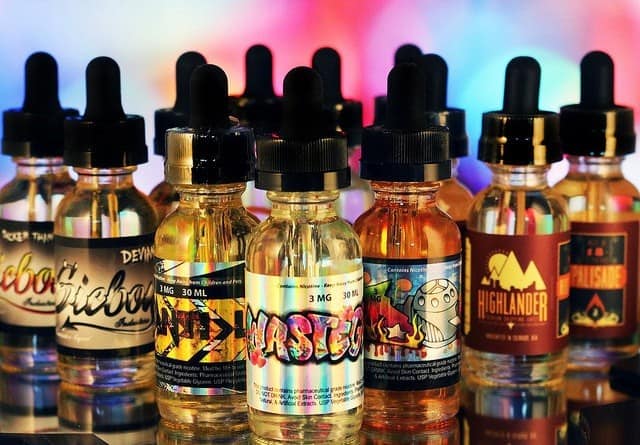 The Litter Factor:
There is no second hand smoke to speak of from vaping. We all know, of course, about the effects of second hand smoke from regular cigarettes. And another lesser known fact is that cigarette buts are actually the number one cause of litter in cities all over the world, accounting for approximately 80% of all street litter in major cities.  This is not just like a piece of gum or  paper in the street, or even food garbage. These are harborers of nasty bacteria, and contain all the same chemicals cigarettes contain. This of course can wind up in the water tables etc.
The Manufacturing Process:
Vape kits, of course, do contain things like batteries, which need to be properly disposed of at the right time. However, the footprint of the tobacco manufacturing industry is massive and nasty by nature. And the industrial wastes from cigarette productions include such substances as toluene, methyl ethyl ketone, ammonia, and sulphuric and hydrochloric acids. As you can see, cigarettes are a problem much deeper than it would appear on the surface.
So if you are a habitual cigarette smoker, switching over to vape is not only healthier, and may be the means to end your nicotine addiction, it's also a positive move in an ecological sense. If you didn't have enough reasons to stop cigarettes by now, you now have one more big one.
Where Does California Medicinal Marijuana Usage Rank Compared To Other States?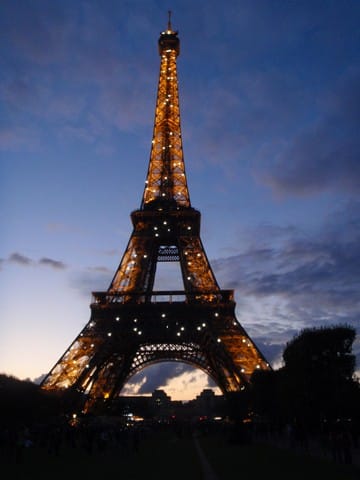 New laws expanding the availability of medical cannabis in California have brought the state's thriving cannabis culture out into the open.  If you have a medical marijuana card, then getting weed delivery in California is ridiculously easy.  It seems, at first glance, like there is more legal marijuana delivery in Los Angeles than anywhere else on earth.  If California is really the 420 friendliest state, does it really have so many more cannabis users than anywhere else?
California Leads the Nation in Medical Cannabis Use
California is the only state in the United States with more than one million registered medical marijuana patients.  Keep in mind, though, that it is also a very populous state.  (Representation in the House of Representatives is based on the population of the state, and California has a whopping 53 representatives.)  Perhaps it is not so telling, then, that by pure numbers, California has more medicinal marijuana users than any other state.  What is really telling is that California has the highest percentage of medical marijuana users.  Nearly one out of every 25 California residents has a medical marijuana card.
Is Florida Next?
California has been on the forefront with reform of cannabis laws.  Colorado has also been quite forward-thinking, but it has a much smaller population.  Therefore, it is a distant second when it comes to medical cannabis uses.  Florida also has a big population, including many cannabis enthusiasts, but until 2017, it did not have a medical marijuana program.  With new medical marijuana laws in Florida, we could soon see it nearly catch up to California in terms of number of medicinal cannabis users.
California has more medical marijuana users than any other state.  It also has the highest percentage of medicinal marijuana patients.
4 Things to Consider Before Teaching English Abroad
4 Things to Consider Before Teaching English Abroad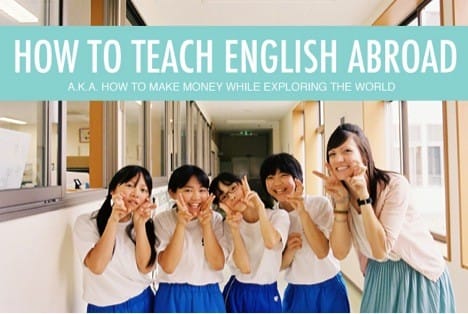 So you want to go abroad but don't have the money to travel for an entire year. Don't let the little matter of finances stop you from the amazing experiences you will gain as you travel around the world. There are many different ways to work while you are abroad and teaching English is a great option for many young would-be travelers.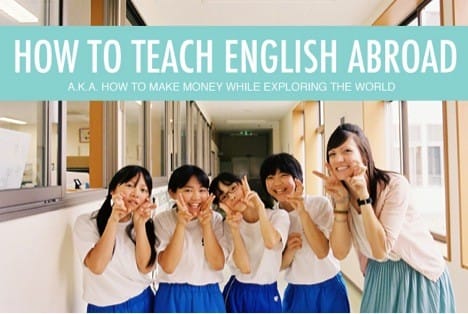 4 Things to Consider Before Teaching English Abroad
While it is tempting to drop everything, get on a plane, land in a tropical location and try to land a job, there are a few things that you should consider before actually buying that first plane ticket abroad. Here is a list of the top things you should consider before teaching English abroad. After reading these, you'll be armed with the necessary information you need to have a rewarding travel experience while still getting a paycheck.
How long do you want to work?
The best part about teaching English abroad is that you have the flexibility to choose how long you will be teaching, depending on what country you choose. There are some countries that have very flexible contracts and need teachers on a rotating basis. The shortest amount of time you should dedicate would be about three months or one quarter. This will allow you to get into the swing of things as a teacher and give you plenty of weekend time to explore the country you now call home.
Many school will require you to sign a longer contract, one year is fairly typical. Other school will ask for a two or more year contract but that is usually for very high paying positions or for teachers that are extremely experienced. The biggest question you have to ask yourself is how long you want to stay in one place.
Do you need a TESOL/TEFL/CELTA/DELTA or experience?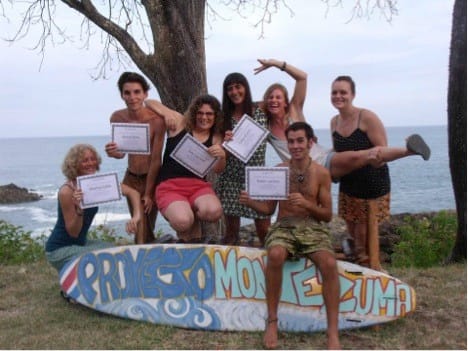 Depending on the country, you many need years of training, experience and qualifications, or you may just need to speak English. There are many countries that have very specific requirements and a very formalized hiring process. These countries include South Korea, Taiwan, Saudi Arabia, China and Singapore. For these countries, you must have at least a Bachelor's degree, a TESOL/TEFL certificate and a passport from a native English speaking country. Some even require you to be a certified teacher in your home country.
But do not let these qualifications scare you away. There are some countries which only require you to speak English. It is suggested that you get a TESOL or TEFL certificate with a company like Maximo Nivel so that you feel prepared before stepping into your first class. The best part about these certifications is that you can get them done fairly quickly, within a month, and are available in person or online.
How much support do you want?
Some would-be teachers just want a classroom and to be left alone. Others prefer specific curriculum with a support network of fellow teachers and administrators who will train and guide them throughout the entire process. And there are a bunch of people that fall in between these two extremes. Be honest with yourself. Are you someone that will do a good job without any direction? Or are you someone that needs a bit of help. If you need help, steer towards more formalized countries who will give you the daily lesson plans you need to succeed.
This support also includes help finding apartments, procuring an airplane ticket to the country, medical insurance and other valuable things. Make sure you know exactly what each country typically offers before you pick one.
Should you sign a contract before you leave?
This is a pretty easy question to answer but something that you should research. Some countries such as China, South Korea and Saudi Arabia require you to have a signed contract in order to get a visa you need to enter the country to teach. What kind of living situation do you want? Typically, if you sign a contact before, they are willing to help you find an apartment or will have one that is included in the contract. Again, just ask questions to see what is needed.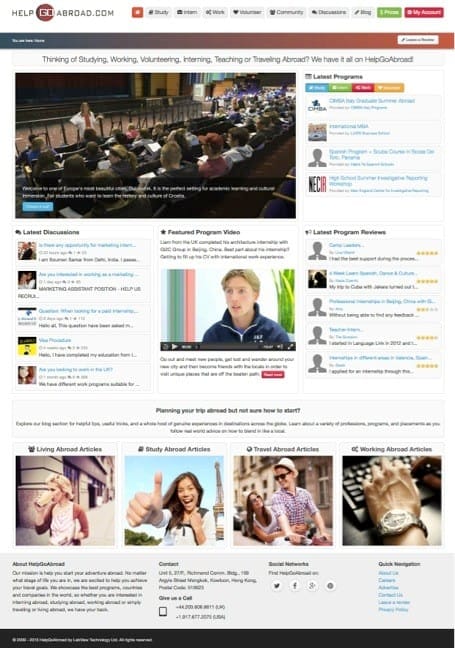 There are many different travel resources available to help you go abroad. At the end of the day, make sure you do all your research and get all your questions answered before signing anything or picking a country.

We have been wearing out our jandals (Kiwi for flip-flops) on our travel adventures around the world since 2009. We think our blog is thought provoking and a little witty. But we have been proven wrong before. Find out more about us here...