Interview Series: Introducing Ed from Rexy Edventures
Meet Ed from Rexyedventures.com who is currently planning his round the world trip. One funny blogger in our minds.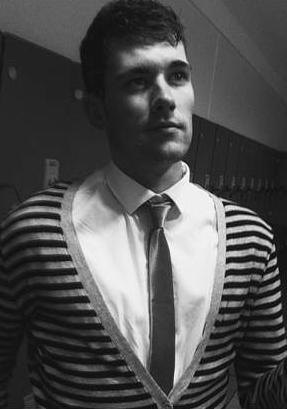 We read a LOT of other Travel Blogs in our spare time to get inspiration for our own trips. We also like to highlight some of our travel buddies on our blog so then you can be inspired by them as well.
So this week lets meet wild man Ed Rex from Rexy Edventures. He is self described as very vain, arrogant but caring, who can't sleep with his head facing south and the best thing of all… HE LOVES TRAVEL.
Where are you from originally? And where are you answering these questions?
I'm from East Yorkshire, UK originally and I'm answering these questions from my workplace (shh don't tell) in the East Midlands UK.
How long have you been travelling for?
I haven't exactly travelled extensively but through short travel breaks. But if you had to say then it would be 10 years.
Tell us about the first moment that made you just want to become known as a "traveller"?
I just turned 16. I was on a holiday with my parents and this holiday would prove to be different then all the bog standard holidays that we've took in ther past. We went to Malta and after a week of cancelled trips due to stormy weather, a volcanic eruption off Sicily stopping our planned visit there, we just chilled at the beach and hotel.
We were determined to have an adventure so off we booked a car to drive in and take the ferry to 2nd island of Malta. However, this car, I think was amazing! It refused to start unless somebody pushed it, and you know it, it was me diddums! But that moment when we were the first to get off the ferry up a ramp first with me pushing the car with my parents in it, with the locals beeping their horns and shouting at me from behind and the police laughing at me…I grinned.
This was truly a travel moment and from then I wanted to travel and get myself in these situations to remember. Heck, everytime I think of Malta, I think of the ferry and the pushing!
What's your favourite destination and why?
Currently…Uganda at the River Nile. You cannot run out of things to do there..whitewater rafting down the River Nile, watch the amazing and unique sunsets, go on safaris, dance in the bars, go shopping in the markets, history museums, volunteer at the schools, eat at the local restaurants etc. I like it as there's no distinct tourist areas and so I know everywhere I go, I see the real thing. I stayed there for a month and I loved it. I want to go there again.
If you could show up to any airport and pick any destination, where would you go?
South Africa. It'll be crossing several things off my bucket list, namely which one involves meeting wild penguins with me dressed in a tux 🙂
What is the most disgusting thing you have eaten or drank on your travels?
I pride on myself being able to eat and drink anything without hurling anything up. I know it sounds lame but ginger coffee really repulses me and for eating? Celery. I really really really really hate celery. I don't see the point.
What do you never travel without?
My headtorch. It's so effing useful for anything especially if you are in a dorm and trying to find something or trying to find the toilets in the african wilderness! My uncle keeps me supplied with them, he's just given me one for Christmas and it flashes red AND white!
What has been the biggest adrenaline rush that you have ever experienced?
Being chased by a big ass momma elephant on foot. Stay away from their babies! Or skydiving! I jumped out of a plane for charity and I had a awesome blast on the way down. I saw the curvature of the Earth, you can't get more stunning than that!
The ultimate travel tip that you wish you had known before you started travelling is…
Experience as much as you can! Before I started travelling, I was so unbelievably shy and would shake my head and say no at offers of a lifetime, preferring to stay within my comfort zone. Now, after a few travels, I've got heaps of confidence, massively independent, and ready to hit the world in my new travels to experience what's there to offer. Live it!
And where can we find out more about you?
Website: http://rexyedventures.com
Twitter: @rexyedventures
Facebook: www.facebook.com/rexyedventures
If you are keen to be one of the featured bloggers on Four Jandals then contact us!

Take a Luxury Trip to the Cotswolds
The Cotswolds are absolutely breathtaking at any time of year, and are a cornerstone of English culture – have you booked your trip yet?
Go on a relaxing holiday in the English countryside with a luxury trip to the Cotswolds. Staying in one of the luxury cottages Cotswolds-side will make for the perfect escape from the day to day routine. You can enjoy first class accommodation while touring the historical honey stone villages and breathtaking countryside of the Cotswolds.
The Orchard, Upper Oddington
The Orchard is located down the street from the Horse and Groom in Upper Oddington, a charming village with classic Cotswold honey stone homes. This large cottage has plenty of space for a group and boasts six bedrooms, a living room, and a patio in the outside, private garden. The newly refurbished property still manages to provide a welcoming space for children. The kitchen has an area where kids can play while preparing. Local restaurants like The Porch House and The Old Butcher's in Stow or the gastropubs in Kingham make great options for eating out.
Bruern Holiday Cottages
The Bruern Cottages offer the comfort of a hotel mixed with the privacy of home. These luxury cottages Cotswolds houses make for charming holiday homes create the perfect country lifestyle with surrounding gardens and the finest facilities. The Bruern has 12 luxury cottages Cotswolds welcoming guests for a single night up to eight weeks. Guests enjoy self-catering service meaning they do not need to provide for themselves when they first arrive. The cottages stock the kitchen with food like milk, butter, eggs, and sausages plus a luxury welcome basket with champagne, artisan cheeses, and homemade cakes. Guests have full access to first-class amenities like a pool, spa, and gym as well as activities for children.
Notgrove Holiday Cottages
Stay in a home surrounded by rolling fields at the Notgrove Holiday cottages. These luxury cottages Cotswolds have expansive views of the countryside that you can enjoy while staying in one of four chic rental properties. Groups can rent all four, which sleeps a maximum of 32 people making it great choice for large families vacationing together. The stylish cottages have been converted into homes from former barns giving it a modern, rustic feel. The adjacent field has animals like goats, donkeys, and alpacas grazing adding to the appeal of the area.
Bridge House, Lower Mill Estate
Sitting in a 450-acre nature reserve about six miles south of Cirencester, the Bridge House has a great location for activities. Guests can enjoy the nature reserve by going on walks or participating in watersports. The grounds themselves have tennis courts and a heated swimming pool. You can take in the scenic atmosphere sitting outside on the wrap-around deck or warm yourself by the woodburner in the large sitting area. The house also comes with board games, a barbeque, and a kayak.
Cleevely Cottages
Looking out over farmland, the Cleevely Cottages are 16th century stone properties in the hamlet of Holwell. The three-storey luxury cottages Cotswolds have two bedrooms and sleep four along with an extra sofa bed. The kitchen comes with cooking equipment, and the sitting room has a wood-burner. Nearby, guests can visit the Cotswold Wildlife Park, Cotswold Water Park, and the inns and cafes of Burford.
Top Outdoor Survival Skills you need to stay Safe when Traveling
Traveling is great, but you need to stay safe while doing it. Make sure you have what it takes for that by learning some top survival skills.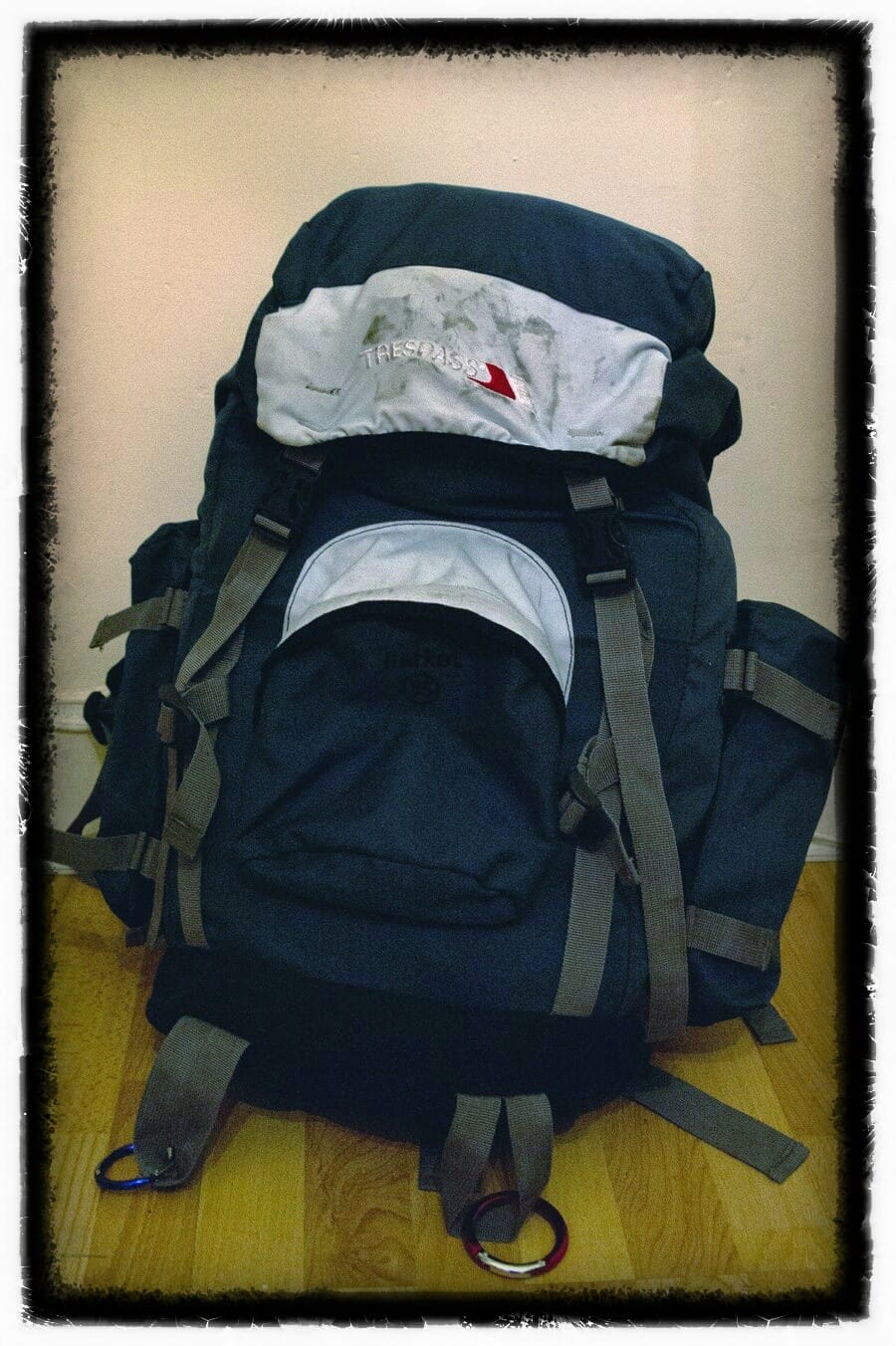 Organize your backpack
This doesn't seem like much but it's vital for preventing accidents. Place the bigger, heavier items at the bottom of the backpack, so they don't destabilize you when you're walking. Otherwise, you can end up with various pains and strains, or even fall down.
The things you need fast, like a pepper spray, water or a multi-tool should be kept handy.
Improvise a shelter
Find a bigger log and support it on a rock or on a bigger tree, then cover it with a tarp/ rain jacket. Make sure there's plenty of room underneath for you.
Use a knife to cut some branches and brush for covering your improvised tent. You'll probably need a pocket knife sharpener too, considering how many branches you need cut.
Improvise a sleeping bag with some branches and dried leaves, over which you can throw a blanket. Make sure your shelter isn't in a valley or downhill, in case it rains. Instead, look for natural protection from a cliff wall that would guard you against the elements.
Don't take cover in caves, there might be wild animals inside. Also, get rid of all the insects hiding under your shelter. Packing a tent and sleeping bag would be the ideal choice, though.
Stay hydrated
Bring a water purifier wherever you go. There are different kinds, some that use tablets and some that look like straws. Either way, these are great if you don't have a potable water source nearby.
You can also collect rain water or heavy morning dew. Plants can provide a good source of water too. Tie a bag around a bigger bush or around a bigger branch filled with green leaves. The leaves will "sweat" right inside your bag.
Find food
It's better to have some power bars or cans wherever you go. But if you don't, you can always improvise a fishing pole out of a long, flexible stick and some rope. Or you can set another trap for critters, but that would take some time if you don't have hunting skills.
It's better to eat bugs and insects, like termites or larvae. These are rich in calories in protein. Just stay away from flying insects, colorful ones or obviously poisonous ones. Don't try to eat spiders, bees or mosquitoes.
Avoid eating plants and mushrooms, if you don't know exactly which one is good. But if you see an animal gnawing a certain plant, it could be comestible.
Make a fire
If you don't have waterproof matches, you need to use friction, with a couple of dry sticks or by rubbing some batteries on a piece of steel wool. You can also use your eyeglasses above your kindling if the sun is shining bright.
After you've produced the spark, transfer it on your tinder nest and keep adding branches, from small to big.
Other things you need
With that said, you should always take a few survival tools with you, like the ones we mentioned here. A satellite phone, a map, and a compass would also help you, even if you have a GPS. And never forget your First Aid Kit at home.
The Beauty of the North: What to do and See in Northern European Countries
Beauty lies in the eyes of the beholder, but the beauty of the North is plain for everyone to see. If you're planning a cruise in the Northern European Countries, we'll tell you all about activities you can enjoy and things you can't miss.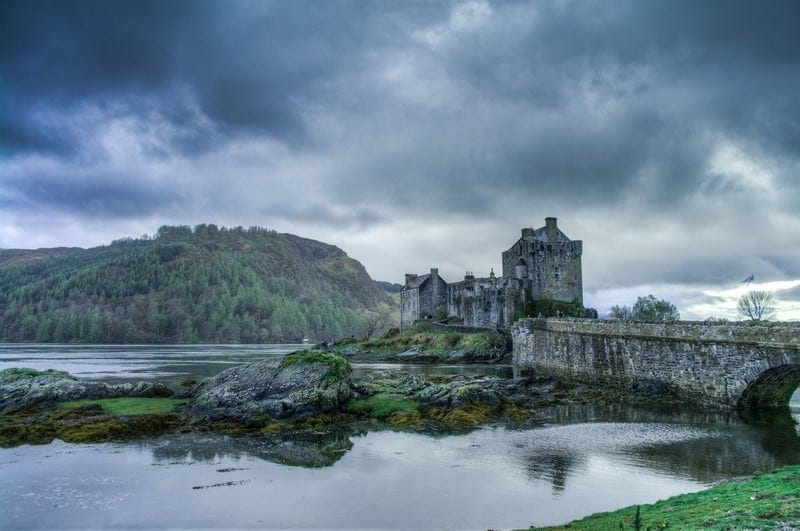 Finland
If you want to enjoy a nice sauna in the great outdoors, there are countless resorts here that offer tourists the possibility of relaxing in a hot sauna in the middle of a snowy setting.
Visit the coastal city of Helsinki, renowned for its night clubs and architecturally-rich buildings. It's also a cultural paradise, so you can go sightseeing. If you're more adventurous, Lapland offers you dog-sledding, visits to Santa Claus Village or the Aurora Borealis.
Scotland and Northern England
These countries have a fairy tale charm and a spiritual background. The different civilizations that populated these territories left their mark, with prehistoric sites, museums, and castles.
Stonehenge is one monument you can't miss, but there are other museums and archaeological sites. You can hike in a mountain landscape, walk the endless green forests, or photograph the wildlife. Bird watching is another popular activity here, so browse Optic Gear Lab for the best equipment.
Iceland
An interesting country from a geological standpoint, Iceland is a country of extremes. Its ancient volcanoes, lava landscape, and hot springs stand beside a glacial landscape, with glaciers and snowy peaks. The villages on the seashore are picturesque, and their inhabitants friendly.
Nature photography, hiking and walking on the seaside are the main activities here. There are also plenty of bars, pubs, and clubs to enjoy a bubbling nightlife, particularly in Reykjavik. And if you want to know more about the Viking history, the Viking museums will satisfy your curiosity.
Norway
Norway offers a varied landscape too. Take the Geirangerfjord region as an example of outstanding scenery. But there are plenty of mountains to hike here with breathtaking vistas.
Hiking in the National Parks of Norway will take you through an impressive range of glacial landscape, including lakes, rapid flowing rivers with waterfalls and stupendous glaciers. You can even see Santa's raindeers rummaging through these forests.
And since a big part of Norway lies in the Arctic Circle, you can watch the Midnight Sun or the Northern Lights that fill the sky with spectacular colors. Or if kayaking and whale-watching are on your bucket list, you can do that in the Lofoten Islands.
 Sweden
A rich culture obvious with every one of its museums, Sweden is also a modern country. It's rich in architecture, and the Stockholm City Hall can prove that. You can also walk the gardens of its palaces and royal castles, or its middle-age old cathedrals.
Its Arctic Circle National Park is another must-see. You can admire the Aurora Borealis here too, or go hiking.
Where will you go?
Regardless of your chosen destinations, the Northern European Countries have it all: rich history, awe-inspiring vistas, and great nightlife. So where will you go? Leave us a comment below.

We have been wearing out our jandals (Kiwi for flip-flops) on our travel adventures around the world since 2009. We think our blog is thought provoking and a little witty. But we have been proven wrong before. Find out more about us here...