Real adventures Aussie style
Real adventures Aussie style
It's so easy to chill out in a relaxed, laid-back land like Australia. On the other hand if you're tired of pulling a tab off a "tinny" and downing a "coldie", or throwing another "snag" on the barbie, here's a few ideas to help you crack into some real heart-pumping adventures to find your pulse again.
Scuba diving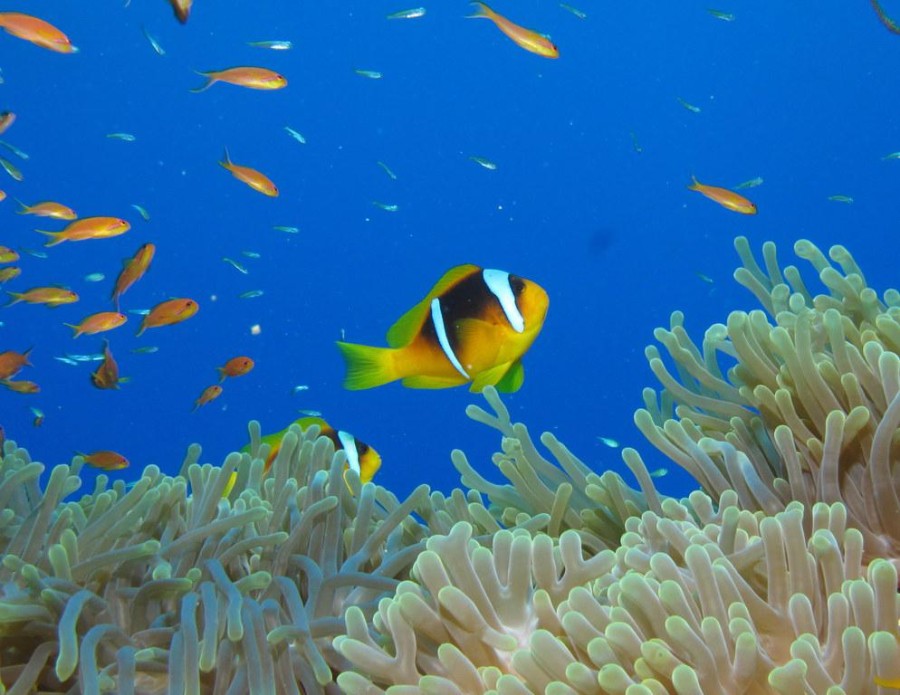 Photo credit: https://www.flickr.com/photos/dkeats/6325513023/in/photostream/
Australia is mega-diverse, and full of the weird and ancient. Its coastline harbours some of the strangest creatures, among them the dugong grass-eating marine mammal found in the warmer coastal waters from Shark Bay, in Western Australia to Moreton Bay in Queensland. These seas have some of the best diving spots and while everyone dreams of visiting the species-rich Great Barrier Reef World Heritage Marine Park, the lesser-known Mingaloo Reef in Western Australia is just as interesting. Here you'll find the biggest fish in the world, the docile and playful Whale Shark, friendly enough to just maybe let you hitchhike a ride.
If you can't make the 1270km drive up from Perth, there's plenty of scuba-diving around Rottnest Island and Shoalwater Marine Park and the cooler waters of New South Wales and Victoria offer lots of variety. If you're planning to view part of the country underwater take a look at these top scuba diving sites in Australia.
Crocodile encounters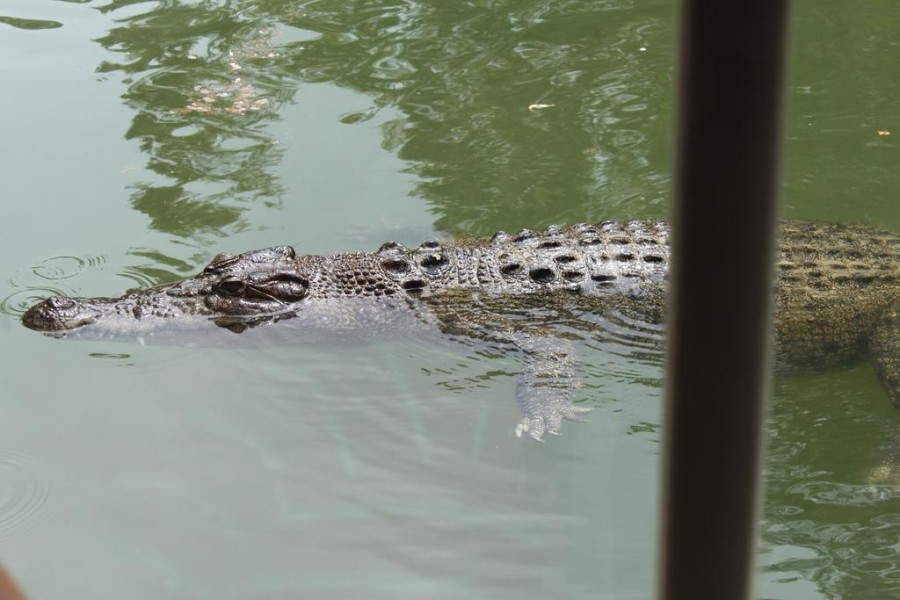 Photo credit: https://www.flickr.com/photos/variationblogr/6345570760
Speaking of wildlife, Australia is home to some of the most venomous and dangerous on the planet. The "top end" of northern Australia is renowned for its massive "saltie" crocodiles – nearly as prehistoric as the land itself, and swimming with them is not recommended. The best way to see these predators in action is to join a jumping-crocodile Adelaide River cruise, or hire a local wilderness guide to explore crocodile-infested areas.
These man-eaters were nearly hunted to extinction until they were protected in the 1970s. There's now estimated to be 80,000 roaming the waterways, but they've yet to reach the massive size they once were. Even Sweetheart, the 23-foot reptilian star of the 2007 horror film Rogue, who hunts down a group of tourists – true story – doesn't measure up to the gigantic 29-foot length of Krys, the Savannah King caught, in 1957 on the Norman River.
White water rafting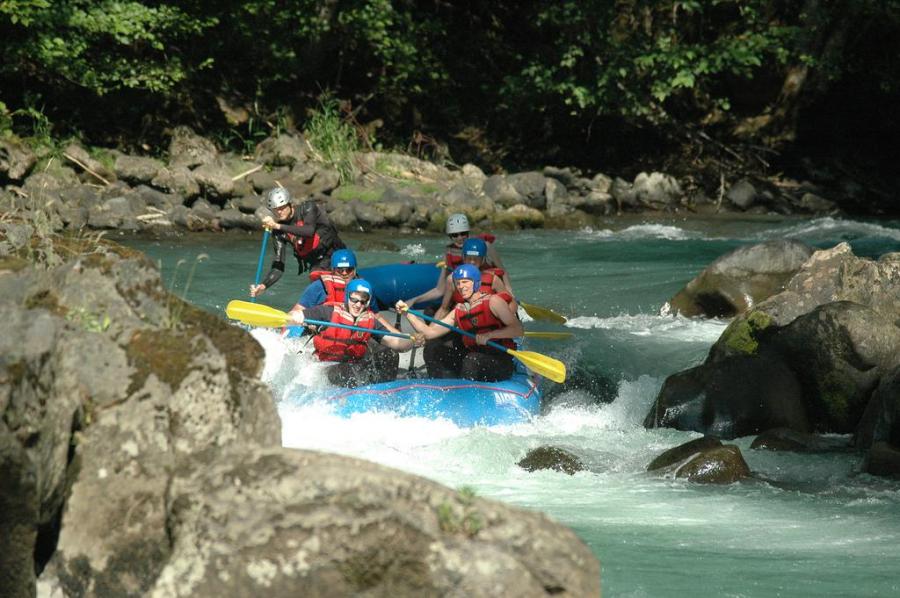 Photo credit: https://www.flickr.com/photos/cubanrefugee/3841305911/in/set-72157621974852759
It's hard to remain calm when you are at the mercy of any boiling white-water torrent and the lush rain-fueled rivers in the northern tropics hold some of the best white-water rafting in Australia. Adventurers from all over the world tick off the Tully River as one of Australia's most famous. Further north and closer to Cairns is the shorter ride through world heritage rainforest on the Barron River. In southern Victoria, four hours either side of Melbourne the foaming waters of the Mitta River in East Gippsland and the Murray River, in the spectacular Snowy Mountains offer lots more adventures.
Water powered jet pack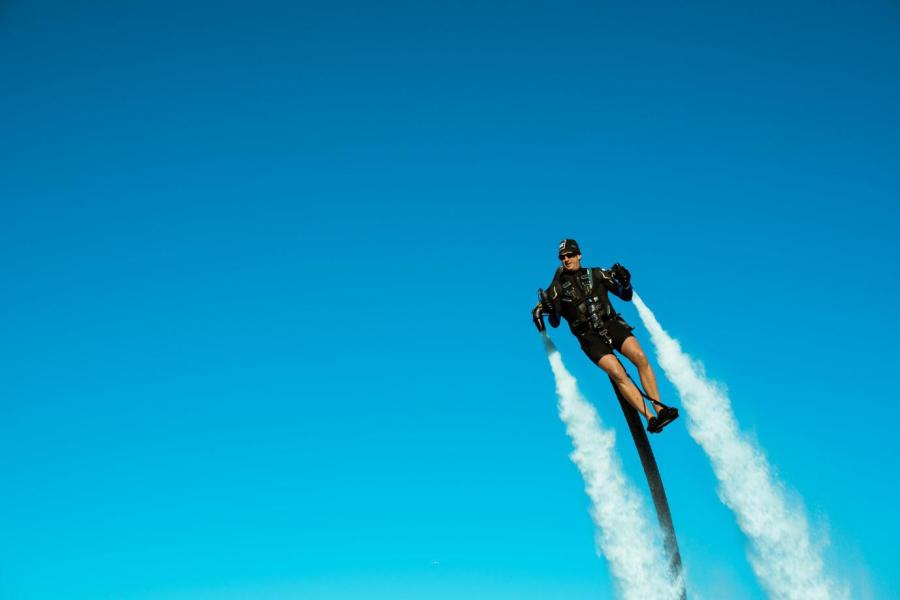 Photo credit: https://www.flickr.com/photos/chasblackman/8012602928
Still on water, but hovering above it James Bond style, the futuristic water-powered jet pack is bound to send a buzz through any adrenaline junkie. It's a relatively recent invention and there are now hire locations in New South Wales and Queensland, including Airlie Beach. There are plans to open more near Melbourne and Perth by the end of the year.
Skydiving and air ballooning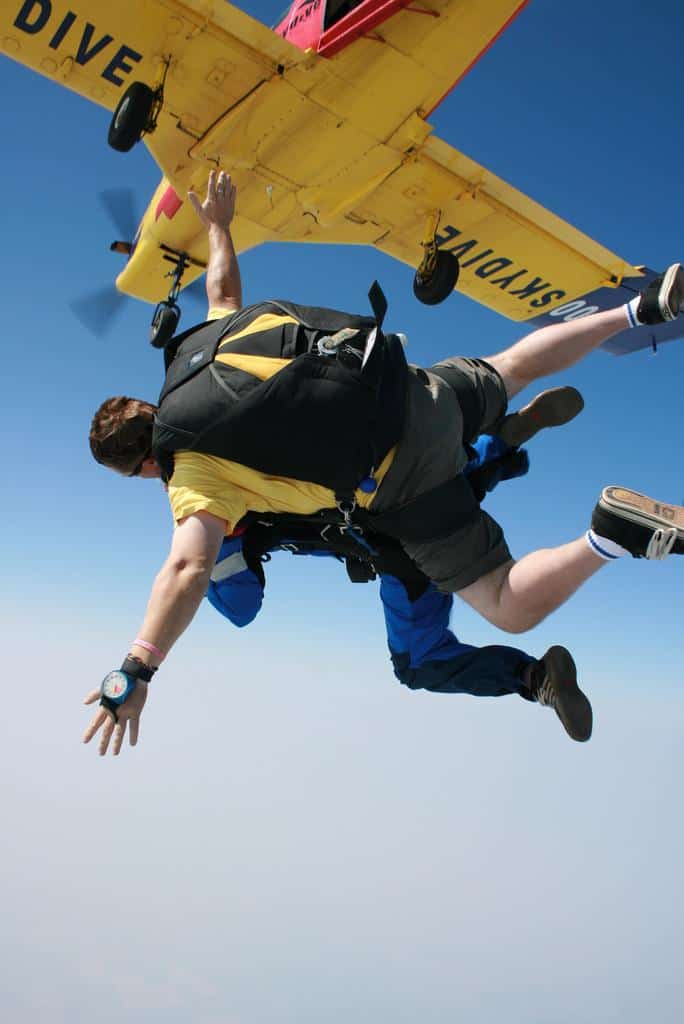 Photo credit: https://www.flickr.com/photos/flawedartist/3633711083
It's usually aircraft pilots who question why anyone would ever want to jump out of a perfectly good aircraft, but if you are ever wanting to get a unique bird's eye view while free-falling I recommend having a look at the top 5 skydiving sites in Australia. Latch on to a tandem jump master if you don't dare go solo – believe me the world will never look the same.
If this extreme adrenaline-rush is not for you, hot air ballooning can offer a slower, somewhat different kind of toe-curling vertigo-battling exhilaration. Drifting across the sky with the whim of the wind watching the sun come up sounds idyllic, until it comes time to land…
Dirt bike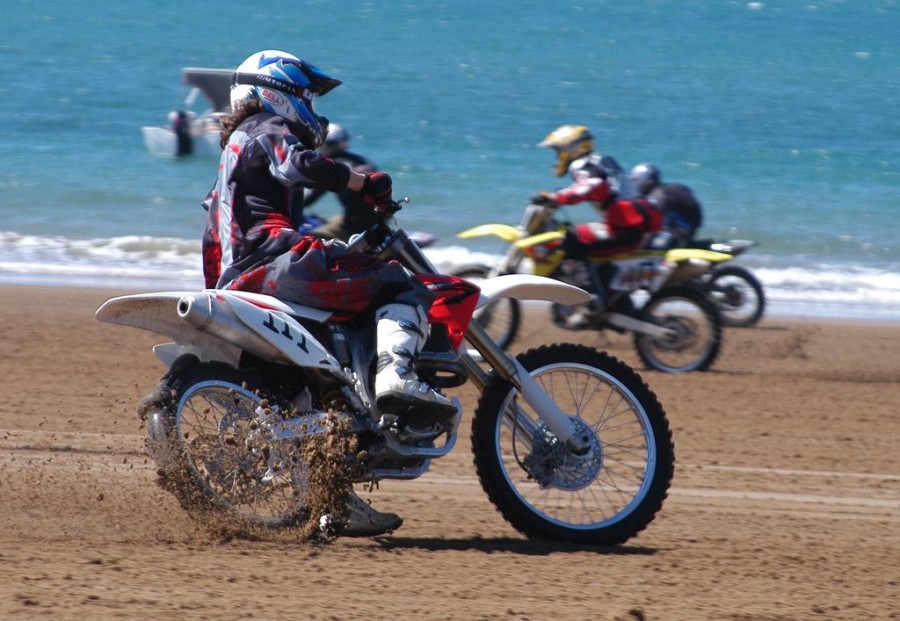 Photo credit: https://www.flickr.com/photos/auskiller2003/278172478
You can only count yourself a true blue Aussie if you get into the outback and get covered in the celebrated red dust. There are multi-day guided options in the wilderness of northern Queensland's Cape York, or try conquering the epic Kimberley and Canning Stock Routes in Western Australia.
Horseriding
Photo credit: https://www.flickr.com/photos/kewl/8392128987
Alternatively don an Akubra hat and a drizabone oilskin and relive the cattle-drover days of old on horseback – the ultimate opportunity to sight wildlife. Of course beachwear will take care of clothing options in the warmer north so you can ride the continuous white sand beaches or trails comfortably.
If you've done it all before or these stunts aren't daredevil enough, the only thing I can suggest is to search out an aerobatic warbird or jet fighter flight. That should get the back of your head pinned to the cockpit seat.

5 Ways To Improve Your Sight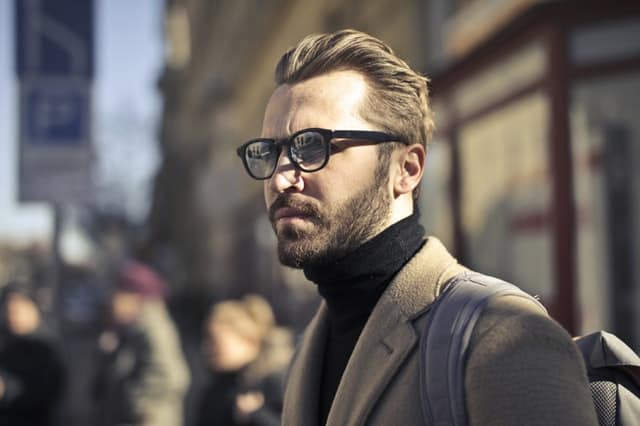 Our eyesight is perhaps one of our most useful and most essential senses (this, of course, may be moot). For many, the idea of losing their vision can be a scary thing. Loss of vision begins for many in their late 40s when it starts to become prominent. However, there are many ways in which you can improve your sight and keep from losing it in the extended scheme of things.
So here in this list, we have taken the liberty to compile a list of 5 ways in which you can improve your sight.
5 Ways To Improve Your Sight
# 1 – Prescription Glasses
In today's internet driven world it is now easier than ever to get whatever you want online. You can buy glasses online or prescription sunglasses very easy and have it delivered to your home. No fuss and no hassle.
# 2 – Eat Carrots
Carrots are especially beneficial for our eye health, and it would prove invaluable for you to eat or drink as much carrot juice as you can. It may initially have a bitter taste but the more you drink it you will get used to it.
# 3-  Bilberry Supplements
Bilberry is a supplement that is not that common with those who aren't into the health niche, but bilberry is an excellent supplement for those who are looking to improve their eyesight.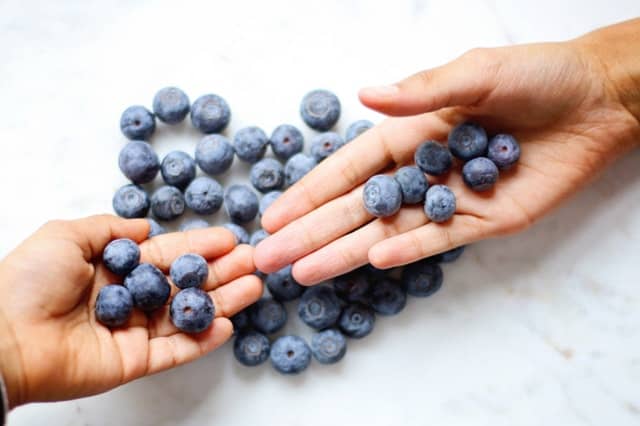 # 4 – Watch Things From Far Away
This may seem like a strange method, but when you look at items off at a distance, you are strengthening your eyes. Your eyes are muscles, and they need exercise just as much as your body does.
So when you are looking at items or object off at a distance you are doing your eyes a significant workout that they desperately need.
# 5 Finger Eye Push Ups
To continue on with our last entry – a great way to get your eyes to see better and to improve them is by doing finger eye push-ups. Now, this doesn't mean placing your finger in your eye but your eye's vision.
By placing your finger in front of your eye and then away and back again you will strengthen the eye. This is because the eye is working to see an object in two different ranges.
Strength Your Eyes
Improving your eyes without surgery and an operation is possible. And if you consider these methods, you will "see" where we are coming from.
Video Slot Games Are All The Rage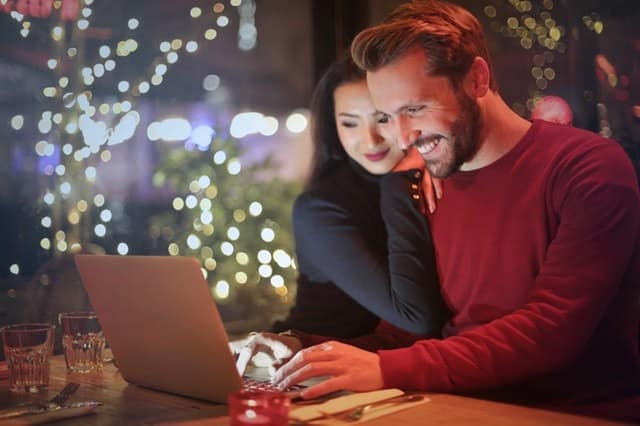 Online casino games have seen a meteoric rise in popularity over the years. Let's be honest -gambling is the average man's pastime event. Very easy, simple and if you're lucky you can win out big on a few small dollars or coins.
For this reason slot games have become some of the most highly played and enduring online casino games for newbies as well as veterans.
So it is no wonder that video slot games like Bullion Bars slot online are some of the most popular online casino games. Not only do they provide a great deal of entrainment but the payouts are quite high for those who manage to get the jackpot prize money.
However what remains a hallmark feature of online casino games and slot games comes in the form of how easy they are to win.
That's right!
Playing online casino games are much easier to win then had you visited a real-life casino. This is not to undermine real-life casinos – as they do offer their fun and entertainment.
But online casino games are geared to the player. The online casino must payout players, all players, for a majority of the time, and when we say a majority of the time we mean almost all of the time.
Many online slot casino games and other casino games require that the online casino have a payout rate as low as 95%.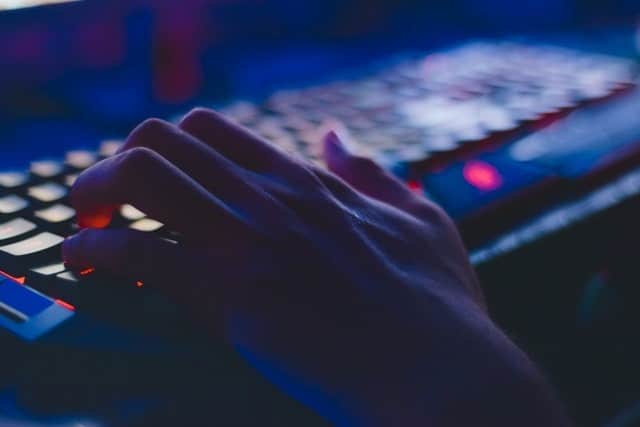 As low as 95%!!!!
So the chances of winning are highly in favor of the players. Failure to pay out players and having the casino simply take in more income then should be taking in will have the online casino shut down.
For those interested in playing online video slot games then now is the best time to play in this very lucrative and highly entertaining entertainment medium.
Online slot games come in a variety of themes and can offer any player, old or new, an experience that will keep them coming back time and time again.
The experience that online slot games offer players are top-notch, and the notion that many layers can play these games anywhere, at home on their desktop or the bus on their mobile home is what makes these games so alluring.
With very little to pay to play these games and a massive amount that can be paid out on a small amount as well as for being entertained the online casino slot gems don't look like they will slow down anytime soon.
Three Reasons Pregnant Women Should Test Their Tap Water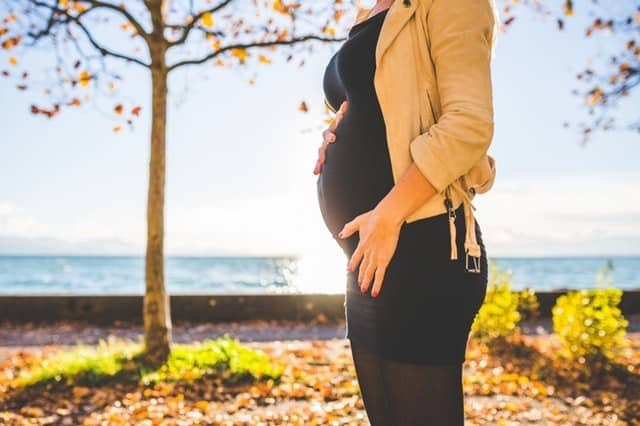 Drinking plenty of fresh, clean water is an important part of a healthy lifestyle.  It's even more important to make sure your water is free of contaminants when you are pregnant.  Drinking enough water during pregnancy maintains amniotic fluid levels and helps carry nutrients to the baby.  However, if you are drinking contaminated water, the more you drink, the more the fetus is exposed to the harmful effects of those contaminants.
Water quality has been headline news lately after it was discovered that the public drinking water contained lead in Flint, Michigan.  If you're pregnant or know someone who is, you may be wondering if it is safe to drink tap water while pregnant.  Here are three contaminants you should test for if you're pregnant and drinking tap water.
Lead
Lead poisoning is a serious concern during pregnancy.  Lead can be found in old water taps and outdated plumbing.  As water travels through and sits in these pipes, it can absorb lead.  If a pregnant woman drinks this water, her body then absorbs the lead which can be passed to the fetus.
While lead may not cause serious harm to a pregnant woman, the fetus can suffer lasting damage from even low levels of lead exposure. As the fetus grows, lead causes blood cells to become deformed, preventing them from functioning properly. Lead also damages the peripheral and central nervous systems causing learning disabilities as the child develops. Children affected by lead also tend to be shorter than other children and may have trouble with their hearing.
Bacteria
Water naturally contains bacteria, but in excess amounts it can be harmful, especially to pregnant women.  E. coli is a type of bacteria that is occasionally found in the water.  This is the same bacteria that is known to cause food poisoning, and it has the same effects when it is in your water. It can cause stomach cramps, vomiting, diarrhea, and fever, all of which can put a developing fetus at risk.  Bacterial contamination can also be an indication of other contaminants such as protozoa and viruses which are linked to dysentery and hepatitis.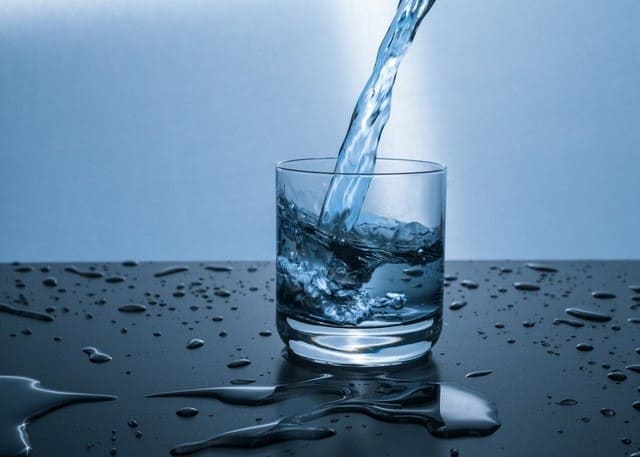 Pesticides, Heavy Metals, and Chemicals
Lead poisoning and bacterial contamination are the most dangerous water contaminants for a pregnant woman and her baby, but there are other pollutants that are also concerning.  Both municipal water and well water can test positive for pesticides, heavy metals, and other chemicals.  While in low amounts, they may not be especially harmful to the pregnant mother, any exposure can pose a risk to the developing fetus.
Make Sure Your Tap Water is Safe
If you're pregnant, the best way to make sure your drinking water is safe, is to test it.  Whether you are drinking tap water, city water, well water, bottled water, or even filtered water, all are at risk for common contaminants that can harm a fetus.  You can send water samples to a lab for complete analysis, but this can be costly, and it often takes weeks to get results. A faster and easier solution is a home testing kit.  Most kits will give you results in a matter of minutes.   If you're pregnant, don't take chances with the water you're drinking, test your water today.

We have been wearing out our jandals (Kiwi for flip-flops) on our travel adventures around the world since 2009. We think our blog is thought provoking and a little witty. But we have been proven wrong before. Find out more about us here...
What Are You Looking For?