Why we quit our jobs
Read about why we decided to quit our jobs and start travelling properly. And what we plan to do afterwards.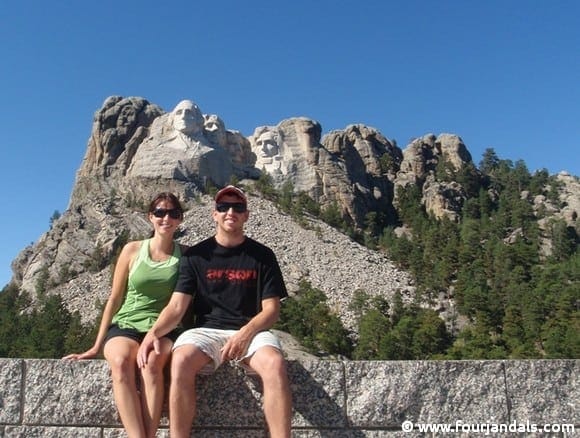 To realise our travel blogging goals and travel like we want to travel, which is a LOT, we need freedom. So today we did what most people will never try.
We took a risk. We pursued a passion. We stepped out of our comfort zone.
We quit our jobs.
Seeing those four little words written down just sent shivers down my spine. Seeing them written down somehow makes it seem real. It now feels like a tangible item that we can reach out and grab a hold of.
For the last couple of weeks we have been talking about how we want to travel for a few months around Europe this summer from our base in Edinburgh. It always seemed like a bit of a distant dream. But the one thing that we knew was that there was no way that we could travel properly with jobs holding us back.
Sure we have been travelling around the world for over 2 years already and have seen a few sides of Europe. Including a long weekend in Paris, the madness that was Oktoberfest in Munich and even peep show in Amsterdam.
And even though the adventures were fun it wasn't travelling like we wanted to travel.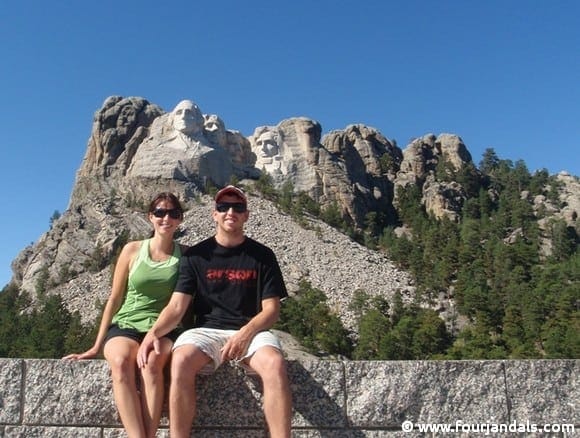 We like to travel slow.
We love to take in the culture and experience how locals live. Getting under the skin of a destination is what makes travel so special for us. By quitting our jobs to travel we now have the freedom to do it our way.
So in one week we are setting off on a trip through Italy and Spain. For six weeks we will travel through Italy with very vague plans.
We promise to outline our trip itinerary in more detail next week (with a few exciting announcements). But as a start we will be ticking off the ruins of Rome, trekking the Cinque Terre trails, winding through the waterways of Venice, eating pizza in Naples, cycling and get tanked in Tuscany and swimming on the alluring Amalfi Coast.
You think that after all that we would be looking to slow down and enjoy the siesta lifestyle of Spain. But you would be wrong. Three weeks of madness in Spain ensues from there.
We will be risking life and limb by Running with the Bulls in Pamplona. And when, if, we have survived that we will be surfing our way along the San Sebastian coastline for two weeks.
But then what…
To be honest, who knows?
Most likely we will end up back in Edinburgh as we have fallen in love with the place. Plus it is super handy to travel through Europe from.
But I am hoping that this is the end of the road for me sitting in a cubicle and working the normal 9 to 5 job. Four years I have toiled away as an Environmental Planner helping local farmers and businesses around New Zealand and now in Scotland construct Wind Turbines.
Adela has kindly offered to support me by returning to her cubicle while I pursue my newfound passion. I will try to take this travel blog to the next level and continue to grow it for you.
So thank you!
Because everything we have achieved so far has been as a result of you, our readers and passionate travel community. If you haven't already then join the rest of us on Facebook and Twitter!
But not only will I continue to grow our blog I will also be pursuing a new career with all the skills I have learnt since we began this adventure travel blog. So if you are looking for a new Social Media specialist or blogger for your business then I am here to help. Just drop us a line via email or through our contact page.
Taking the plunge into the unknown is really exciting. And just a little bit unsettling.
Do I think I will end up back in a cubicle in a few months? Maybe.
But you know what? For now I am content knowing that we have two months ahead of us with nothing but our packs on our backs, jandals on our feet and a pocketful of opportunities in front of us.
Reader question: Have you ever taken the plunge or rolled the dice of chance on a dream? How did it work out? Any advice or tips for us?
Plan Your Easter Break Away From the Crowds
During the Easter break, many families flock to the seaside and towns with moderate climate to catch a few rays of sunshine. Booking a hotel might be challenging if you choose a popular destination, but the good news is that you can choose a remote location close to the beach and arrange your perfect, relaxing Easter break away from the crowd of tourists. Below you will find a few tips on how to get started.
1. AirBnB And Cottages
To avoid families and crowds, you might want to stay at a country inn, AirBnB accommodation, or rent a cottage. You will get more privacy, and don't have to queue at the reception every morning or eat your breakfast with hundreds of people. You might get a private pool and garden, and stay close to the best hiking trails. Make the most out of your host's local knowledge and ask them for a list of less known attractions to visit in the area.
2. Take Your RV With You
To stay flexible and escape the crowd whenever you want, you might want to arrange a caravanning trip. You will save money on accommodation, and get closer to the nature. Make sure that you check out the best hidden camping sites in the country, and plan your route, so you can do your shopping en route, instead of trying to find a superstore that is open in the city on Easter Monday. Also be sure to get a Caravan insurance repairs and service in Melbourne to avoid unpleasant surprises during the trip.
3. Visit the Blue Mountains
If you love walking, you can find a hidden trail of the Blue Mountains and enjoy the sunshine and mild temperatures. You can book a log cabin if you take your SUV or 4×4 with you, and stay on top of the world. Whenever you feel like, you can also visit Sydney for a day trip or to do some shopping.
4. Camping on Fraser Island
The largest sand island in the world offers great camping sites, and you can enjoy a quiet beach holiday close to the nature. You need to make sure that you take or hire a 4×4 vehicle, as you can only get around the island using this type of transport. Fraser Island is about six hours from Brisbane, and you will need to take a barge to get to it. A perfect remote location for couples who need privacy and peace.
5. Eco Tourism at Daintree Rainforest
This World Heritage site allows you access to the endangered Great Barrier Reef. There are limited Eco lodges available nearby, so you have to book early. While this location is popular in Australia, there are some underrated accommodation options for you to choose from.
If you would like to rejuvenate this Easter and avoid the crowds, you might want to find a location that is less known to the general public. From forest huts to remote cottages close to the beach, there are several quality inns and Eco lodges to choose from when you want to spend a few quiet days alone.
How to Spend Some Quality End-of-the-Year Downtime on your Holidays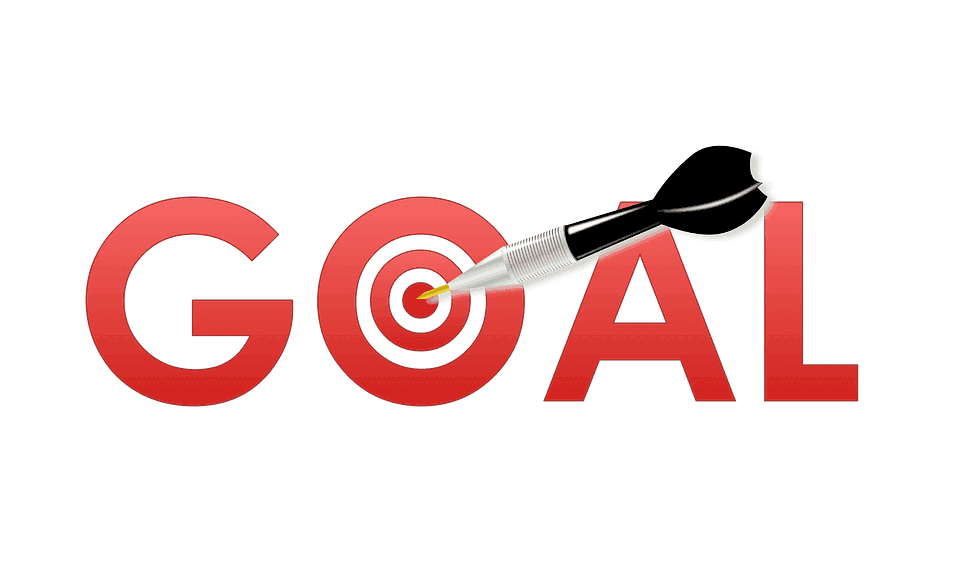 While it may be tempting to fill your schedule with funtivities on your upcoming holiday, there's nothing wrong with spending time with yourself and enjoying some downtime. It provides a great opportunity to do those things that you wouldn't't ordinarily get the chance to do.
To help you unwind and get ready for the year ahead, here are five tips on how to spend your downtime on an end-of-the-year holiday.
Take stock
Many people take stock of the past 12 months at end of the year. When New Year is around the corner, you have a great chance to reflect on 2017 and consider what you've learned and what you would like to improve upon. List the five accomplishments that you feel the happiest about and note any behavioural patterns that resulted in your success. It would also be wise to list five failures; and note behavioural patterns in those cases, too, to contribute to a better 2018. Buy a goal-setting journal and make some new goals or re-evaluate your old ones.
Connect
Your vacation downtime is also a great time to find those who will helped you succeed in 2018. Whether you are seeking new friends, a romantic relationship, mentors, employees, or business partners, this is the ideal time to do it. Keep your eyes and ears open. You may find some of these people on your holiday or you could find them by researching online.
Rebrand
The beginning of the year provides a great chance to start afresh. Whether in business or in your personal life, you have the opportunity to reposition yourself. Carry out an in-depth assessment of both your personal life and business activities, such as your finances and any marketing materials you may have. Make sure that your social media profiles represent you and your brand in a positive and truthful manner and that all of the information is up to date. Further, check to see that the image you are projecting aligns with your goals and values and that the message you are giving is compelling and clear.
Be entertained
There's no shortage of entertainment available in your downtime, thanks to the internet. You can catch up on anything you've been meaning to watch via online streaming services, such as Netflix and Amazon Studios.  Whether you prefer movies or to binge-watch some of the more recent shows, such as Stranger Things, there are literally thousands of choices available. For those who love nothing more than getting lost in a good book, the likes of Kindle and iBooks make reading an easy choice, with a seemingly endless range of titles available. It used to be that you would pack one or two books in your suitcase- now you have access to thousands.
Find New Ways to Unwind 
Sometimes, we feel an urge for more active entertainment than books or series. While it may be a bit much to pack your video games console, there are online versions of classic video games, such as Command & Conquer and NBA Live. There is also no shortage of games available at online casinos. Sites such as Oddschecker provide a brief summary of some of the more popular bookmakers offering games, whether it is video slots or classic card games. Thanks to free bet and no deposit offers, you can try some no-commitment-necessary action at various online providers, to find new hangouts for your gaming in the new year.
Get back in touch
A vacation offers a wonderful opportunity to reconnect with those whom you haven't managed to speak to in a while. Offer them an e-card or holiday wish to let them know that you're thinking about them. You could even play the role of organiser for a reunion. Create an event on Facebook and get everyone on board. You don't have to go crazy with a huge party; you can limit it to those whom you wish to spend some quality time with. Even if they can't accommodate you into their busy schedule, they'll be happy that you kept them in mind.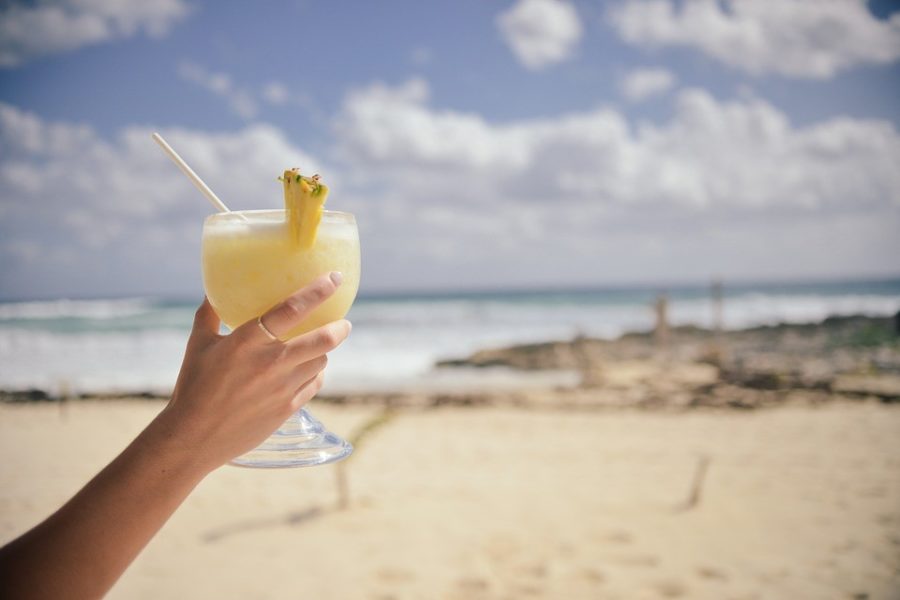 Relax
Of course, nothing says downtime like good old-fashioned rest and relaxation.  The first quarter of the year can be the most hectic and so you will want to recharge and regenerate. That way, you will feel positive, strong, and raring to go, to achieve your goals for 2018.  Whether it's sipping a pina colada by the pool or relaxing with a good book while tanning yourself on the beach, there should always be opportunities to relax on your holiday.
We hope that these tips will help to make your 2018 a spectacularly successful year. 
Our Experience of Starting a Travel Blog
Every now and then we provide tips for new Travel Bloggers. Today we focus on our own experience of Starting a Travel Blog, to see if it's right for you.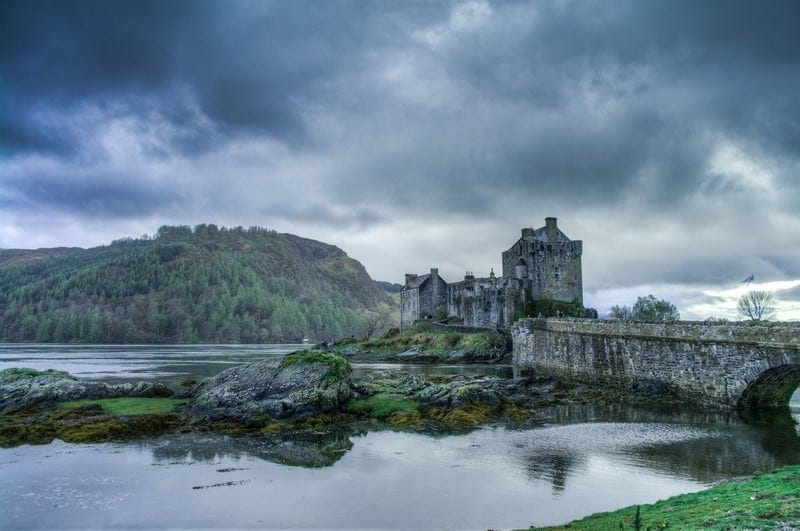 We don't often write about our experience of starting a travel blog as we know that most of our readers are not travel bloggers. However, every now and then we feel the need to dive into the Art of Travel Blogging to discuss a few things we have learnt, and provide tips for new travel bloggers.
If you aren't interested in reading more then never fear, our regular adventure related travel articles and photos will be back soon. In the meantime here is a pretty picture and you should check out our top 5 most popular travel articles: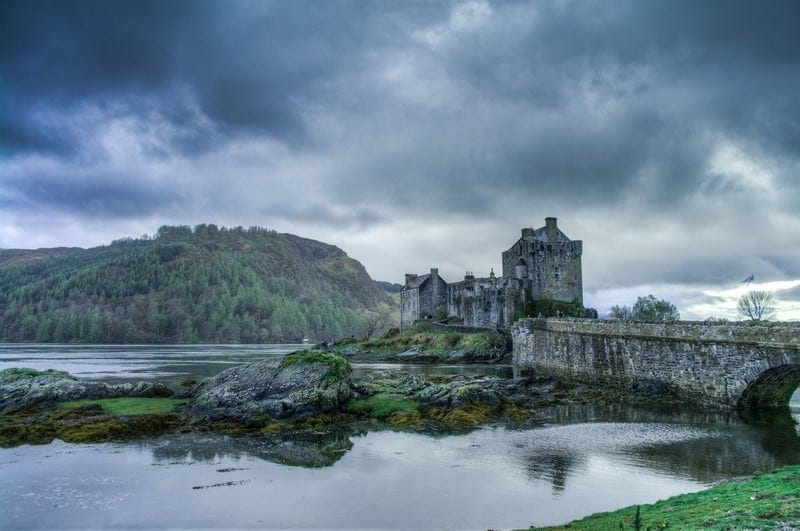 Eilean Donan Castle, Scotland
I wanted to take the time to write about our experience of starting a travel blog because we just answered a really interesting survey from a research graduate student exploring the lives of travel bloggers. Specifically she is looking at why we create and maintain travel blogs, and how this relates to our leisure and work lives.
If you are a travel blogger, then hopefully it provides a little insight into how you can avoid letting the travel blog take over your life, and more importantly, your travels. Because if you want to make travel blogging your full time job, you will be in for a big surprise.
It all started of with the generic questions such as, explaining what our travel blog is about and why we started it. It was at this point that I began to realise how far we have come. Not to mention how our expectations and desires had evolved as well.
It also raised a few questions of my own.
We started this travel blog to keep a record of our own travels around the world. As well as keeping family and friends updated on what we were doing.

After about 4 months we realised that other people were actually reading about our adventures.
This led us to research how we could turn this travel blog into a better travel resource for the general public. We realised that we wanted to maintain our travel blog to show travellers, especially couples travelling together, that you could quite easily step outside your comfort zone, in comfort.
By using our on the ground knowledge we could provide trusted and expert travel tips to our travel community, which was growing exponentially. And it wasn't long before we were getting emails and social media mentions asking for specific travel tips.
As the travel blog continued to evolve it took over our lives. I started working full time on it which gave me the freedom to work independently anywhere in the world. This also gave us more opportunities and freedom to follow our travel and adventure passions.
For the next 6 months we dived into the travel blogging world with everything we had.
The next question I answered in the research made me pause:
"Do you consider writing and maintaining your travel blog part of your leisure, your work, neither or both? Why?"
It has been amazing to watch our site evolve over the last 18 months from a hobby into my full time work. But had we gone too far?
Travel blogging had became a full time job.
Her next two questions really made me stop.
How much time and energy do you invest in writing and maintaining your travel blog?

How much time and energy do you invest in other activities (besides writing and maintaining the travel blog) that support your travel blogging?  What are these other activities?
Those were the real eye-opening questions.
I realised that more time was now spent dealing with advertisers, tourism boards, travel companies and DMO's than actually writing or editing photos. Not to mention all the hours spent on our various social media channels engaging with our very active audience on Twitter, Facebook, Google+, YouTube, Pinterest and Instagram to name a few.
And the icing on the cake?
How important are your travel blogs as part of your leisure and/or work?

How important is it to you to maintain and continue writing your travel blog?  If you had to stop travel blogging how would this impact your life?
Before I realised it, I had already responded that our travel blog had basically become a part of every aspect of my life. Everywhere we go, everything we eat, everything we do, could be a potential story.
It was mind bottling.
Our travel blog had taken over our lives.
It was so obvious to us because I just went through a stage, very recently, where I nearly threw it all away. I absolutely loathed writing because it had become a chore. Our relationship was suffering and travel wasn't even enjoyable.
It took a full month of not writing or working on the travel blog before I started to feel comfortable again. During that time I took stock of what I wanted in the future.
I realised that the reason I wanted to continue is because I want a couple of things:
I want to work remotely and have my own job independence;
An outlet to publish my photos and writing; and
To continue to inspire others to travel.
The last point was actually a surprise to me. But I realised it after I was asked:
What outcomes or results do you feel you receive from your travel blog (personal, social, professional and or financial)? How important are these outcomes to you? If you no longer received these results / outcomes would you continue travel blogging?
I have great pride in the work that I produce. I love seeing a photo or story that I have shared be "liked" or shared by others on social media. It is addicting. Every time you get a "viral" post it is like a high and you are always searching for the next interaction.
And every time we have an email come in from our travel community asking for specific advice, or thanking us, it is a real buzz knowing that we are making a difference to how someone travels.
While not every post or every picture makes a difference, I know that a lot of people have enjoyed reading our articles. Our most popular posts are visited on a daily basis by people searching for travel tips or information about certain places and experiences. People trust our advice. Even if we are just providing a person with 10 minutes of travel porn everyday to dream about, then I think we make a difference.
I realised that is what I want most from our travel blog. I want to continue to help those people that thank us.
Now I have managed to find a work/life/travel balance and I am back to loving writing. It was close and I was lucky to realise that I needed a break before I totally burnt myself out.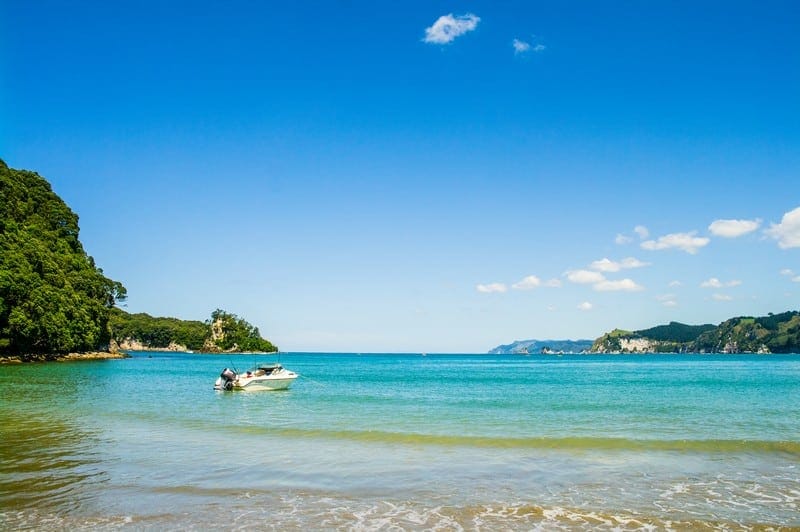 Whangamata in New Zealand is where I spent a month collecting my thoughts.
And that is the ultimate point I want to make. Too many people start a travel blog for the wrong reasons. They think that it is going to be easy and they will be rolling in the money on a beach somewhere.
While the travel industry is one of the richest industries in the world, it is probably the hardest one to make any money in. And if you find that you are chasing after that fame and fortune, then starting a travel blogging probably isn't for you.
But what do I know. There is definitely no right or wrong way to starting a travel blog. We get proven wrong everyday in this industry.
The only thing that is consistent, is that there are no rules, and you have to do it your way. 

We have been wearing out our jandals (Kiwi for flip-flops) on our travel adventures around the world since 2009. We think our blog is thought provoking and a little witty. But we have been proven wrong before. Find out more about us here...