Around the World Travel (2 Years and counting)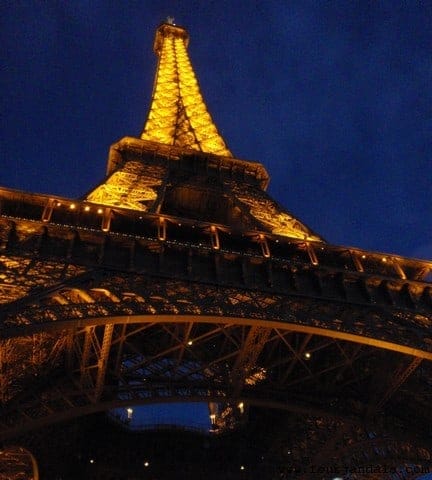 Two years ago we hugged and kissed our families goodbye at Auckland Airport and boarded the plane to Canada. This would be our first step on our journey Around the World in Four Jandals. Right from the beginning we had it in the back of our minds that we wanted to be away for a minimum of 3 years.
We had a rough idea that we would spend 6 months in Jasper high in the Rocky Mountains of Canada working at the local Ski Resort before making our way across to the United Kingdom for a 2 year working holiday stint before heading over to Asia for a year to teach English.
However, the greatest thing I love about travel is that plans constantly evolve. We immediately fell in love with Jasper and stuck around for the summertime as well. I secured a job as a White Water Rafting Guide while Adela worked in the hospitality industry. This allowed us to explore our favourite adventure activities including Hiking, Mountain Biking, Fishing and Camping in one of the most stunning areas in the world.
Sadly our year quickly came to an end so we embarked on an 18,000 km road trip from Jasper across the width of Canada before driving back through America. What a fantastic way to see both countries and we only wish that we had more time to spend on that once in a lifetime journey. I say it was a once in a lifetime journey but it is fair to say we plan to come back to North America and spend some quality time driving through all 50 States of America and to explore more of Canada's wonderland.
With one year down and Adela's British Passport it was a no-brainer to follow the Kiwi tradition to work abroad in the UK and securing the working visa for myself was relatively easy. Fortunately, we made the decision to move to Scotland and settle in Edinburgh rather than London. We love the fact that we can walk everywhere and just 20 minutes drive from our house we can be Mountain Biking on some world class single tracks. And they have a freaking Castle in the middle of the City!
The major reason we chose to move to the UK was that the benefits are that we can travel throughout Europe very easily. So far we have knocked off Paris, Marrakesh, Ireland and Munich for Oktoberfest. We also have a number of trips planned to Brussels, Bruge, Egypt and Amsterdam as well as a future Cycle Tour along the River Danube and the Euro Velo 6 route.
One of the important things to note is that there is no way we would have been able to enjoy the amount of travel, or the length of travel we have so far if we were not working in some form or another. We plan to break down all our jobs, savings, travel tips and experiences in posts to come so keep an eye out for those shortly. Although the best way for you to be kept up to date is to subscribe to our email list and to follow us on twitter and facebook.
So to wrap up, we are only two years in and with only a few items on our Bucket List ticked off we are already predicting we won't be back to New Zealand for at least another two to three years (sorry Mum and Dad) but we can't wait to see what is next!
Let us know below in the comments if you have travel plans, are already travelling (and for how long) or have just finished up that trip of a lifetime. We want to hear from YOU!
Top 4 cities for bingo fans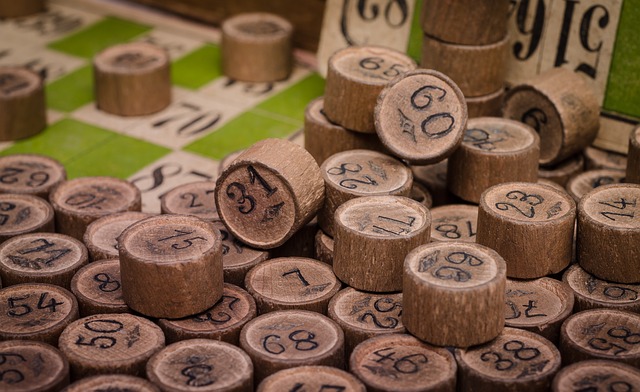 Some people travel looking for the best parties, others travel to find the best beaches, while foodies are looking for the best restaurants and the best street foods. If you are looking for top-notch entertainment, there are plenty of cities where you can do some exciting and unusual activities. You probably know that the best karaoke parties are in Japan and Korea and Las Vegas, Macau and Monaco are the places to visit if you are looking to play casino games. 
This time we're going to talk about the best cities for bingo fans. If you're thinking that all bingo venues are the same, think again, because bingo has changed significantly lately. One of the key contributing factors to the modernisation of bingo in general and bingo venues as such is the emergence and popularisation of online bingo. Players started switching online as it is a lot more convenient, so conventional bingo venues had to adapt and try to offer something new and exciting for a change.
London
London is definitely the bingo capital of the world, and there's definitely a reason why it founds its way to the top of our list. In the old days there were more bingo halls in UK's capital than there are now, but we have bingo venues now. You may wonder what's the difference between a hall and a venue, and to put it simply, venues are modern and offer more exciting bingo variants.
Nowadays bingo games are organised at a lot of non-standard venues, it's not just dedicated halls/venues. 
Have you ever been to the Breakfast Club Battersea at Clapham? They're now doing bingo nights as well, with party mashup, quiz nights, and other fun activities for all visitors. Tickets are available from £7, which is not a lot for an amusing and unusual bingo party. 
Selecta Saturday Special is a bingo party that takes place at UKG Bingo at Camden from 6pm until 9:45pm. If you fancy bingo and garage music, this is the right place for you. 
Finally, if you're a fan of house, you'll have a blast at Brixton's Cattivo where Bubbles & Bingo events are held. 
Paris
The city of light is another great city for bingo fans. You may think of the UK as a top bingo destination, but the game was played in France long before it made its way to Britain.
Bingo made it to France towards the end of the 18th century and the French elite grew quite fond of it in the next decades. Nowadays there are a lot of standard bingo halls in the French capital where you can play bingo every evening. One thing that's typical for Paris is Bastille Day Bingo which takes place every year on the 14th of July in memory of the French Revolution and the attack on Bastille prison that took place in 1789. One thing that's specific about Paris and Parisian bingo is that you need to yell 'King' when you hit bingo and not 'bingo'. 
New York
If you look at any list of top cities, regardless of the topic, New York will surely be on it. So, it is hardly surprising that New York is also one of the best cities for bingo fans. 
The Fifth Avenue bingo hall is one of the fanciest and most popular New York bingo venues. It opens every evening at 6pm and the most interesting thing about it is that there's table service, so you can get your food and drinks without any interruptions to the game. 
Le Poisson Rouge Bingo Hall is located on Bleecker Street in Greenwich Village and you can enjoy a game of bingo with a cocktail in your hand. If you are a fan of the funky sound you will enjoy the standard DJ sets at this venue. 
Glasgow
Despite the fact that London is the largest city in the UK and its capital, Glasgow has often been called UK's bingo capital due to the popularity of the game in Scotland's largest city. 
Carlton bingo hall in Partick is one of the most famous bingo halls located in Glasgow's West End. The place is sometimes referred to as the effs (F&F), since it used to be called that when it was just a dance hall. Then there's Buzz bingo located on Hawthorn Street and this venue opens at 11am. There are few Mecca bingo halls for more traditional bingo fun. Finally, there's the Hillhead Bookclub where the Lady Balls Bingo takes place.
Skin-Care Rules to Always Follow When You Travel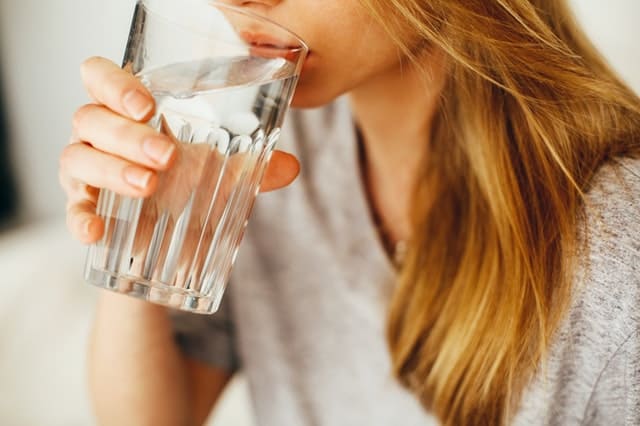 With the holiday season nearly upon us, most of us are hit with a bout of wanderlust. Traveling will take us to different places, and these places likely have completely different climates from what we are used to. Nobody wants to have a skin breakout or any other type of skin problem during vacation. To prevent this problem, this article will give you Skin-care rules to always follow when you travel.
Every time you step on a plane, your skin is exposed to a whole different condition. You are plagued by stale, dry, circulated air that can do wonders to your skin (in a bad way, of course). And that is just your flight. Your actual vacation can be a nightmare for your skin. From weird hotel products to bad sunscreen, to stress from forgetting stuff at home or from family members and a host of other problems.
Thankfully, there are things you can do to keep your skin looking great despite the challenges of travel.
Drink Water…a lot of water
Staying hydrated is extremely important. Being hydrated inside and outside is one of the most important skin routine tips at all times, even when you are not on vacation.
The switch from a hot to a cold climate or from a hot to cold climate can cause skin dryness and irritation among other things. Even the air on the plane is dry and can sap all the moisture from your skin. Therefore, make sure your drink a lot of water. That would keep you hydrated inside.
For your skin, you should liberally apply moisturizers to keep your skin looking radiant and beautiful.
Use Sunscreen
Next to staying hydrated, sun protection is one of the most important routine for your skin type.  While travelling, you should be extra diligent about your sunscreen.
It might sound strange, but you should apply sunscreen even while on the plane. Why? Because you are in a metal container 10,000 feet close to the sun. In fact, you are likely to get a sunburn while in a plane than on the ground. You might want to close the shades, but others might want of view. Hence take precautions and apply the sunscreen.
When you are travelling, it can be easy to forget to use sunscreen, or you might run out of sunscreen. You can go the extra mile by setting a reminder on your phone either to use sunscreen or buying a new one before the current one runs out.
Use Minimal Makeup
During your vacation, leave out heavy foundations and other heavy makeup products. If you are traveling to a location with extreme weather, your makeup will wear off fairly easily. This not only leaves you looking silly, but the heavy makeup can clog the pores of your skin and result in breakouts.
If you choose to use makeup at all, use breathable makeup. Preferably it should be water-resistant and offer protection from hot climates.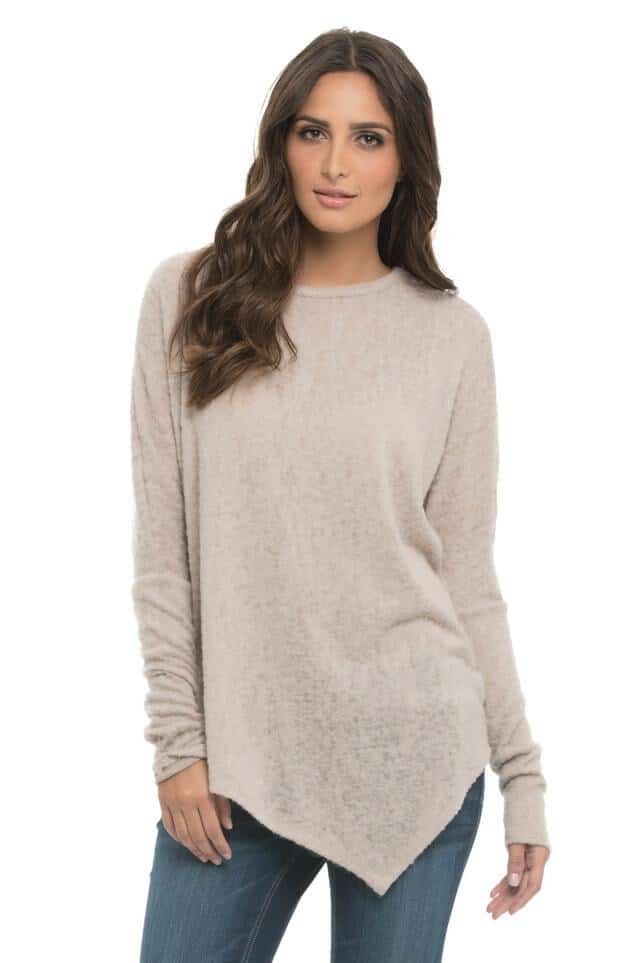 Take your facial cleanser and moisturizer along with you
To keep your face looking great even in extreme climates, your facial cleanser and moisturizer are very important. The daily cleanser helps to clean impurities on your face, while the moisturizer will feed your skin with the important nutrients required to keep it healthy during the duration of your trip.
Use trusted products
Trying out new products is fun, but you should be very careful doing this while on vacation. The change in climate is enough stress on your skin. If you add new products to your skin, you might be increasing the stress on it. Invariably, this might lead to skin breakout and other issues.
Therefore, stick to what your skin is familiar with. When you go back home, you can try out new products. To make it easier to keep using your familiar products, you can buy travel-sized versions of your moisturizer, lotion, cleanser and other stuff.
Have a medical emergency kit
This should contain smoothening calamine, aloe vera potion and other things that can be used in case of skin emergencies.
To enjoy your trip, no matter where that might be, follow these skin-care rules. Your skin will thank you for it!
Scottsdale – Come for the Sights, Stay for the Experience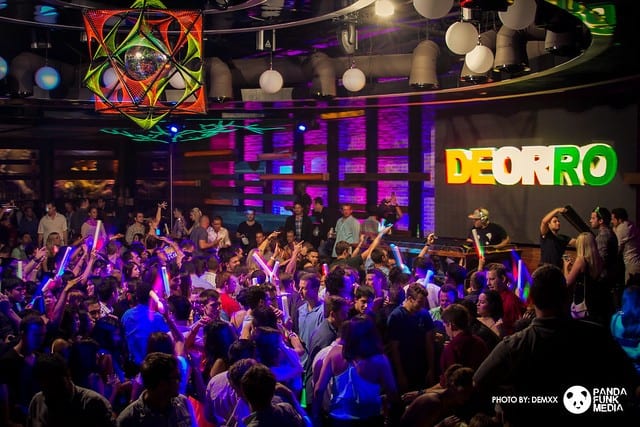 Scottsdale, Arizona is one of the most popular destinations in the Grand Canyon State. Known for its resorts, natural trails, and association with nightlife, the city has become a must visit for anyone who wants to experience contemporary life in a former desert.
Scottsdale is very famous for its modern hospitality and geographical sights. Keeping this in mind, it wouldn't be surprising to know that finding a Scottsdale nightclub is on the minds of many tourists who pay the city a visit – even those who do so to explore one of its mountainous ranges.
If you are planning to head down to the Copper State anytime soon and enjoy life, then Scottsdale may prove to be a great summer destination.
To help you understand what the city would have to offer in terms of recreation, here are some of the top Scottsdale vacation and dining options that make the West's Most Western Town, a must visit.
Old Town Scottsdale
Old Town Scottsdale is perhaps the most popular destination in the city. With its unique lineup of culturally rich events, this colorful area has a vibe that defines old West meeting its modern counterpart to a T.
While Scottsdale remains famous for its modern nightlife, club scene, and luxurious resorts, Old Town Scottsdale brings about the old Western charm for tourists to experience firsthand. Old architecture, preserving museums, and cultural activities are just a few of the many things that you could experience at this destination.
With an array of fine dining restaurants that prove to be the best in the state, you could grab a bite in luxury after roaming around in the sun.
And if you feel a bit more adventurous, then you could do that exploration while riding on a Segway instead of using your good old feet. With plenty of Segway tours being conducted each day, you will easily be able to find something that suits your schedule.
Taliesin West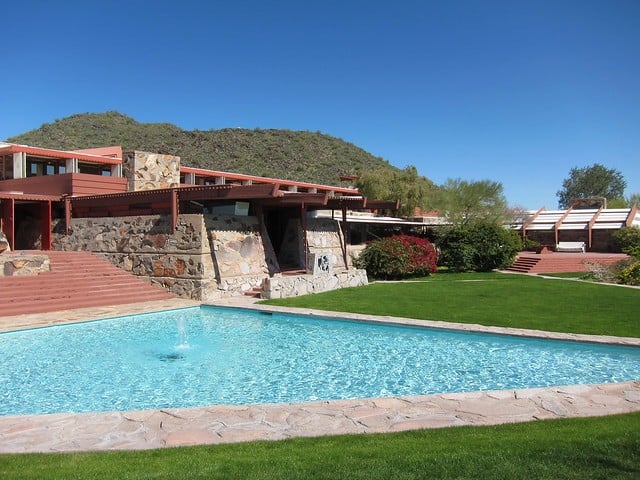 As the winter home to famed architect Frank Lloyd Wright, Taliesin West boasts of an unmatched architectural design.
Now a museum, the destination doesn't only showcase the building in all of its glory, but also offers insights into Wright's work and his mind through detailed tours of the facility.
It is due to these reasons that Taliesin West ranks as one of the topmost destinations to visit in Scottsdale among many professional guides.
Since the building or its experience cannot be replicated elsewhere, it remains a must visit for whenever you are in Scottsdale.
Scottsdale Fashion Square
Want to visit the biggest shopping mall in Arizona? You would find it to be located in the heart of Scottsdale.
With around 2 million square feet of shopping space, the Scottsdale Fashion Square is one of the biggest malls in the whole country. Made up of high end, luxury retail locations, it is literally the one stop shop for upscale items that you may not find elsewhere in the city. With that, the mall holds plenty of fine dining locations as well. What more could you want from a shopping destination, really?
Due to its modern inventory and access to high fashion, the Scottsdale Fashion Square could be a must visit before you hit the popular nightclub scene of the city. Whether you are finding some club wear or just want to spruce up your existing outfit with some Loboutins, this mall would provide you with plenty of choices and fun to boot.
Scottsdale Has Something for Everyone
Depending upon your personal preference, Scottsdale has plenty to offer.  Whether you want to indulge in the city's party scene or just explore its natural history, you would find that the destination has something for everyone.

So the next time that you are about to visit the Wild West, don't forget to put Scottsdale at the top of your list. You won't be disappointed with what you get to work with.
We have been wearing out our jandals (Kiwi for flip-flops) on our travel adventures around the world since 2009. We think our blog is thought provoking and a little witty. But we have been proven wrong before. Find out more about us here...
What Are You Looking For?