Mount Maunganui Surf and Sunset – Weekly Hump Day Photo
Each Wednesday we use a photo to help us over Hump Day to the weekend. This weeks photo is of a beautiful sunset photo from Mount Maunganui, New Zealand.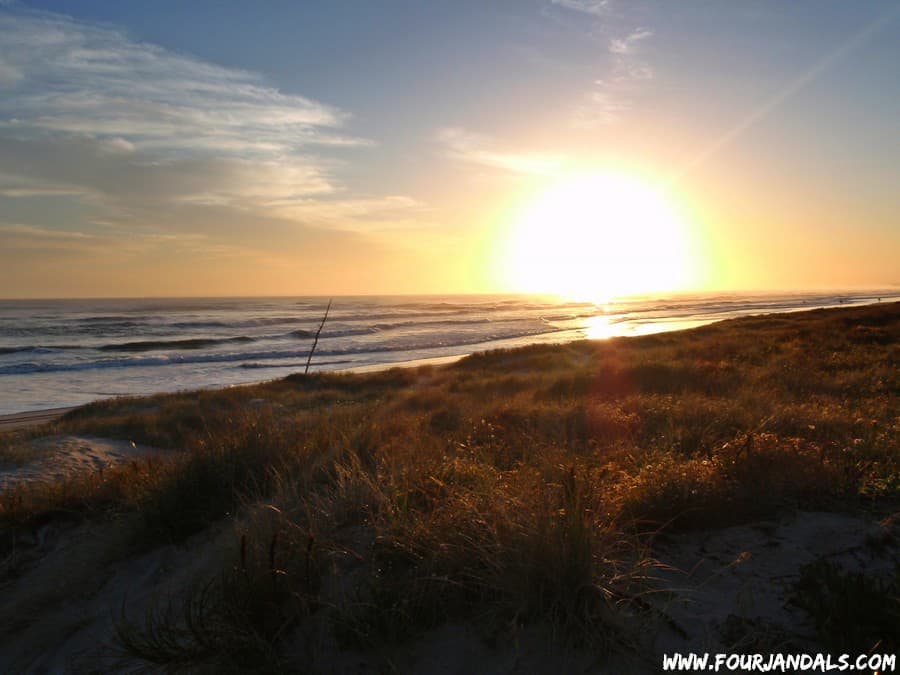 Happy Hump Day! What is Hump Day you may ask yourself? Check out this quick description then come right back…
Each Wednesday we post up a picture of something that we have found helps us imagine NOT being at work and helps us get to the weekend faster. It could be just a relaxing beach, a surfing location, a great snorkelling spot, a destination, well you get the idea.
Where In The World This Week?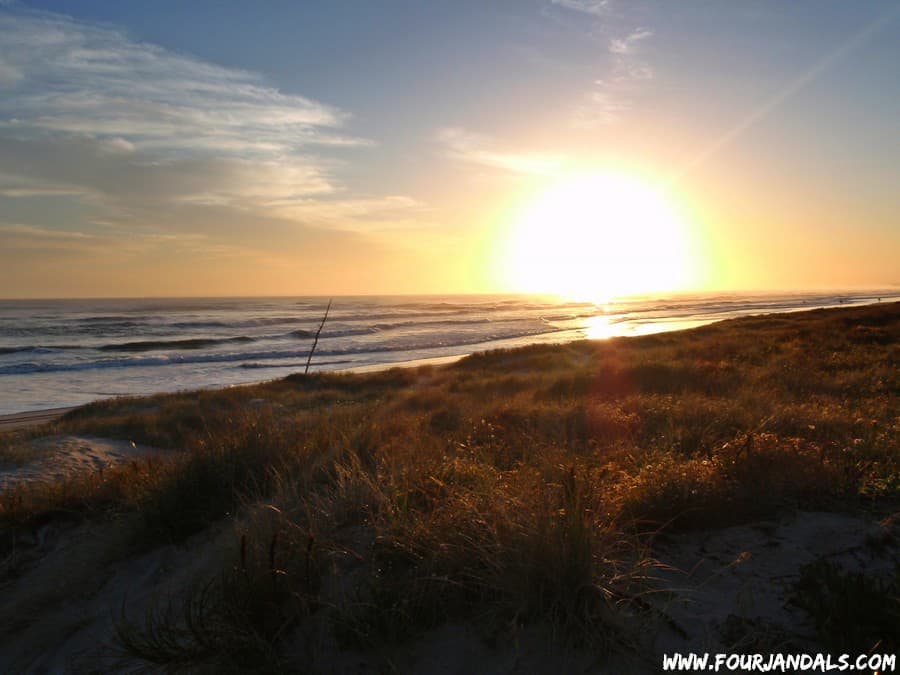 This week is a photo from my home town, Mount Maunganui, which is on the East Coast of the North Island in New Zealand.
The last time I was home at the beginning of last year I was hardly out of the water! Some of the best surf in the whole country breaks upon the shoreline here. There is nothing more relaxing or better than sitting on your surfboard watching as the sun rolls across the horizon and sets on another beautiful day.
What memories does this photo evoke to help you get over Hump Day?
Enjoy the very best of New Zealand on a luxury yacht charter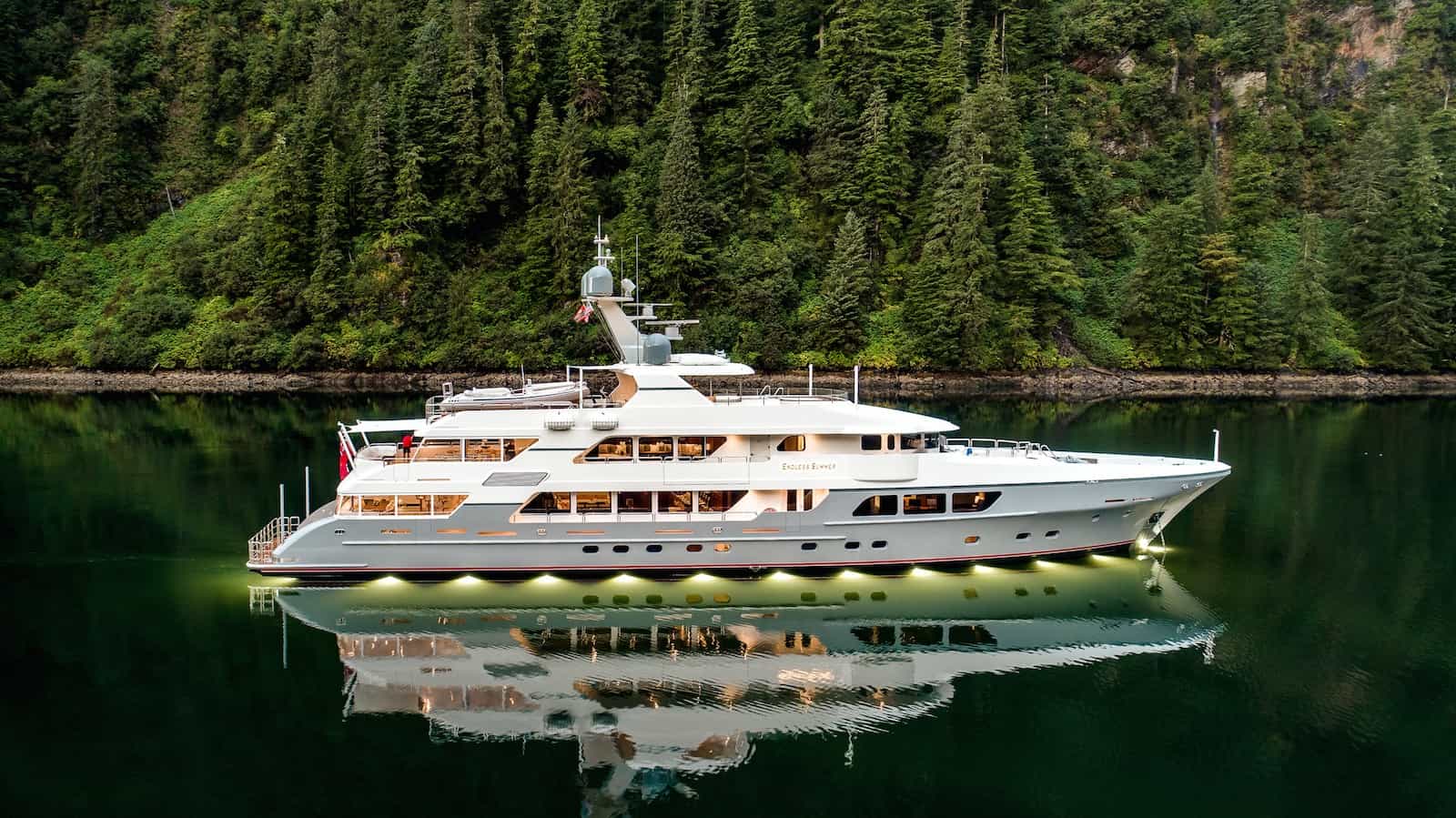 Halfway across the globe for many, New Zealand represents the ultimate destination for adventure-seekers, culture aficionados and nature lovers alike. No matter what draws you to these exotic shores, there could be no better way to experience the best that this land has to offer than onboard a luxury New Zealand yacht charter. Chart your own course and let your expert and attentive crew fulfil your every desire.
New Zealand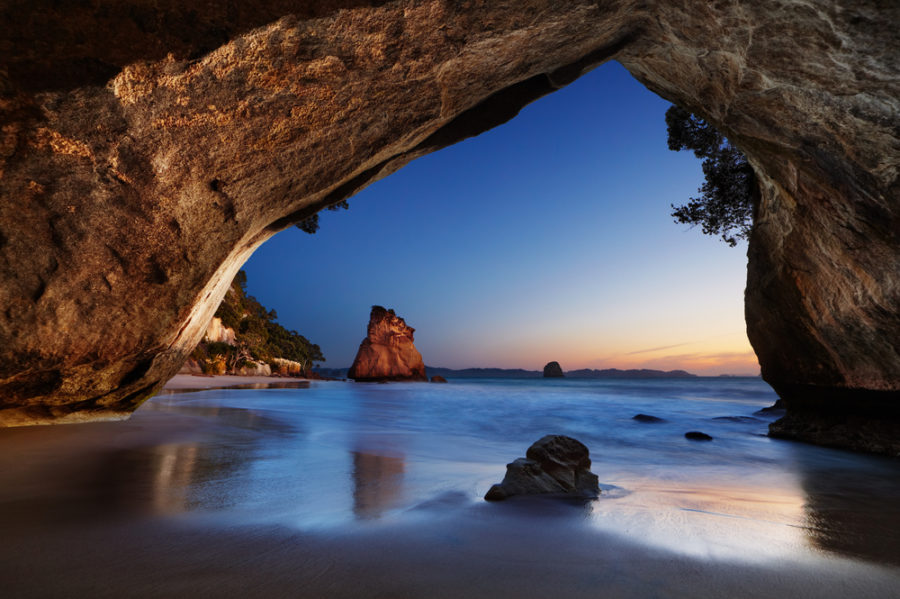 Explore every facet of one of the world's most breathtakingly beautiful spots, when you charter a yacht in New Zealand. Surf majestic swells. Study the mysteries and magic of the Maori culture up close and personal. Hike deep into thickly wooded, luxuriant forests. Learn every curve and rise of this rugged countryside intimately, as you follow New Zealand's nine epic "great walks", from Abel Tasman to Rakiura. Climb high up into the clouds, as you scale massive mountains.
Dive beneath the mirror-like surface of expansive lakes, nestled between green cliffs. Swim in the cool, clear glacial waters of fjords. Spend lazy hours drinking in the sunshine on deserted white-sand cove beaches with your New Zealand yacht charter anchored just offshore. Give into the laid-back vibes of a land that seems to inhabit its own unique space and time.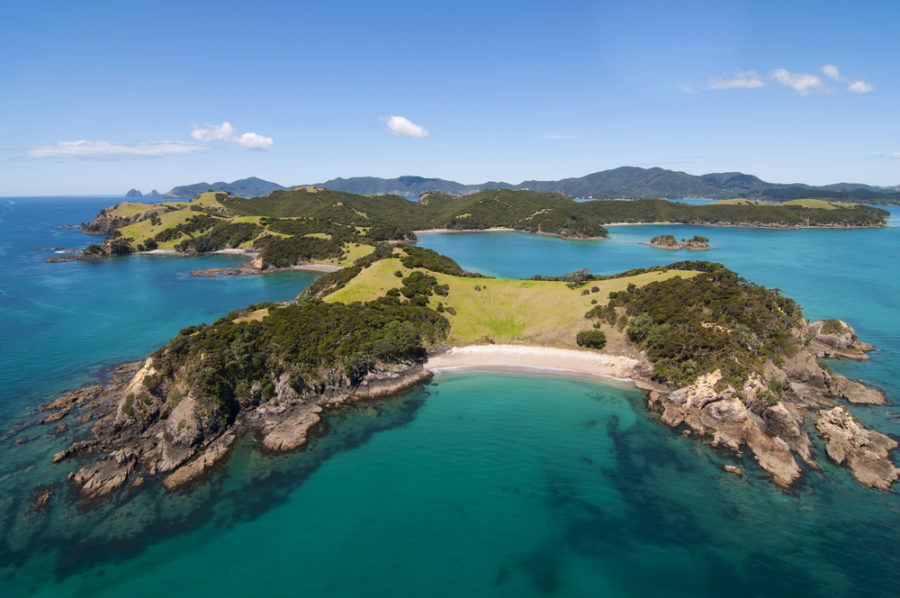 Discover the liveliest hangouts in up-to-the-minute, buzzy Auckland. Taste vintages guaranteed to convince you why New Zealand's reputation as a world-leading wine producer is well-deserved. Sample slow food specialties from every corner of this nation, which is celebrated for its local produce and innovative cuisine. Treat your taste buds to meals, which make the most of the freshest, locally sourced ingredients, such as the area's famed meats and fresh fish – all expertly prepared by your onboard chef.
Endless Summer – A superyacht made to go wherever adventure beckons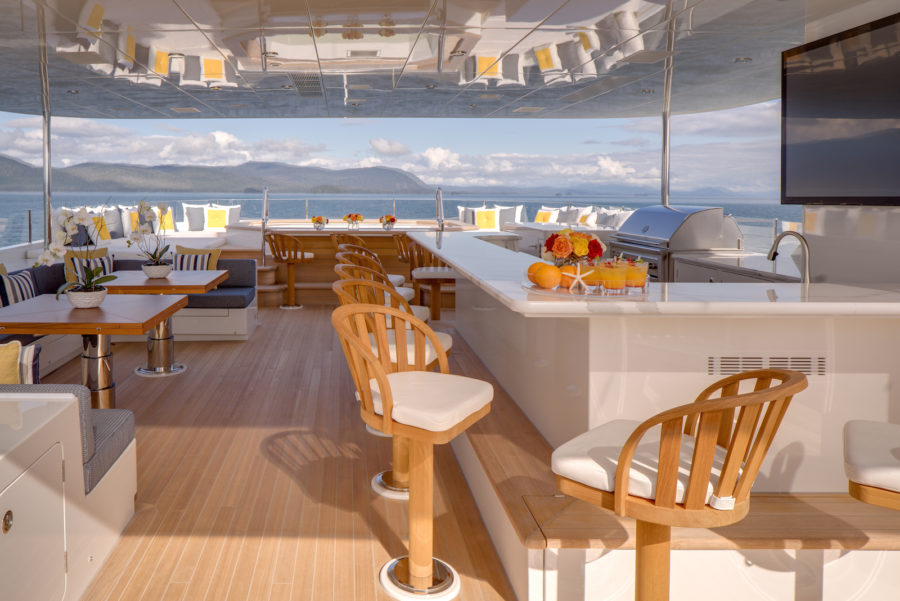 In search of the perfect yacht charter for your New Zealand adventure? Consider chartering the 49.9-metre (163.7-foot) superyacht, ENDLESS SUMMER. This brand new yacht, launched in 2017, has been specifically designed and constructed to travel over vast distances and to reach every corner of the planet.
Onboard this sturdy, powerful and extremely expansive, world-class superyacht you'll be able to truly get to know the very best that New Zealand has to offer. Plus, with a superb interior, created by the acclaimed Varo Team, and a ridiculously spacious exterior which includes multiple al fresco dining areas, a Jacuzzi, bar and outdoor cinema – Endless Summer yacht will let you cruise in high style, as you unlock the secrets and national treasures of this wild and irrepressible land. There's no better way to see, hear, taste, touch and feel the wonders of New Zealand than to journey straight to its heart onboard your own superyacht charter.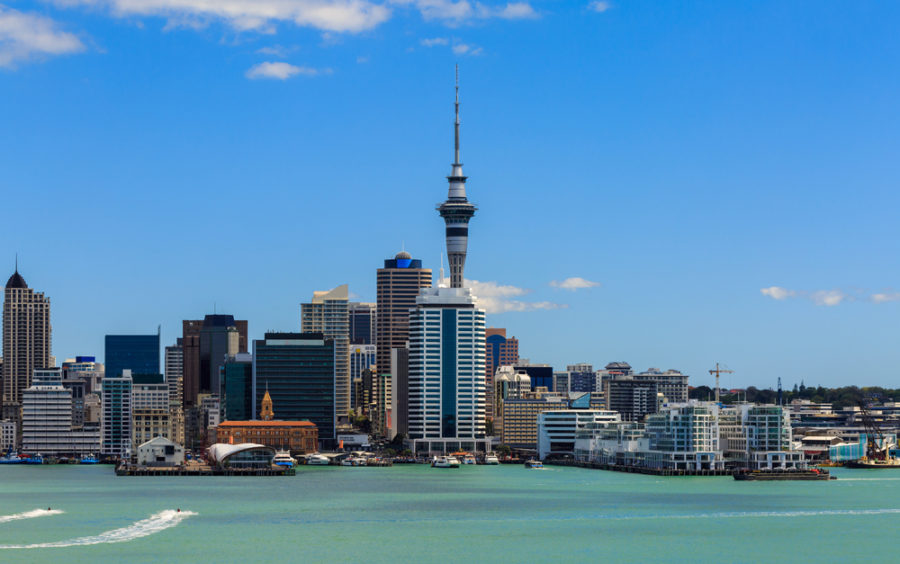 Five Thrilling Theme Parks in Australia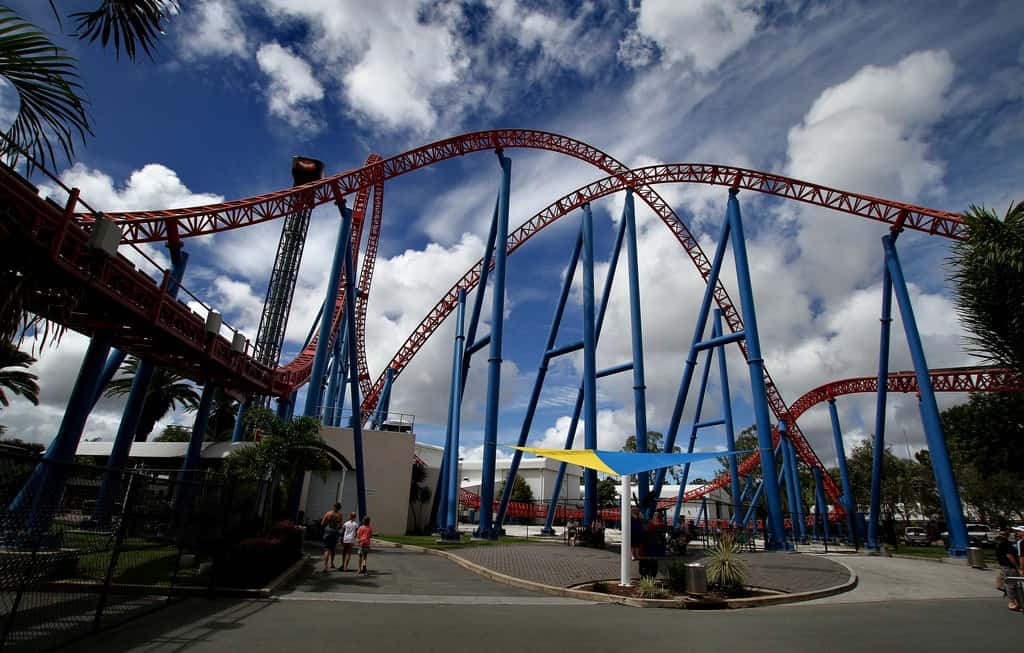 Thrill-seeking individuals, rejoice – as we have found five of the most amazing theme parks in Australia! There are actually A LOT of them, but we've decided to narrow it down to five to make it easier for you to choose.
Up for a blood-rushing and heart-stopping challenge? Try some of the most extreme rides that we are about to discuss below!
Dreamworld in Gold Coast
Ride/s You Shouldn't Miss: The Buzzsaw, Mick Doohan's Motocoaster, The Giant Drop, and Wipeout
With nine huge thrilling rides, eight family rides, eleven kids' rides, and twelve Whitewater World rides, anything that you could possibly want in a theme park can be found here. It has been called as one of the world's best theme parks by Adioso, as well as the number one Amusement & Water Park in the South Pacific by TripAdvisor.
Warner Bros Movie World in Gold Coast
Ride/s You Shouldn't Miss: DC Rivals Hypercoaster, Arkham Asylum, Wild West Falls Adventure Ride, DC Doomsday Destroyer, and the DC Comics Super-Villains Unleashed
Make your own dreams come true by seeing your favourite DC Superhero and cartoon character in person! The Warner Bros Movie World is part theme park and part studio, so you can even take a side trip by visiting famous movie sets. Take the kids for a fun day out, as they have kids' rides including the Justice League 3D Ride, Junior Driving School, Kids' WB! Fun Zone, and Road Runner Rollercoaster.
Luna Park in Melbourne
Ride/s You Shouldn't Miss: The Great Scenic Railway, Twin Dragon, Spider, and Pharaoh's Curse
Luna Park is one of the most visited theme parks in Australia, not just because of its rides, but also because of the view that it offers. There is no entrance fee too, so make the most out of your Australian by visiting one of the most well-loved theme parks in Oz! Before you buy your plane ticket though, make sure to book a car hire in Melbourne rather than taking a bus or hailing taxis, It will surely make your trip cheaper and more convenient!
WhiteWater World in Gold Coast
Ride/s You Shouldn't Miss: Super Tubes Hydro Coaster, Triple Vortex, The Wedgie, and The Bro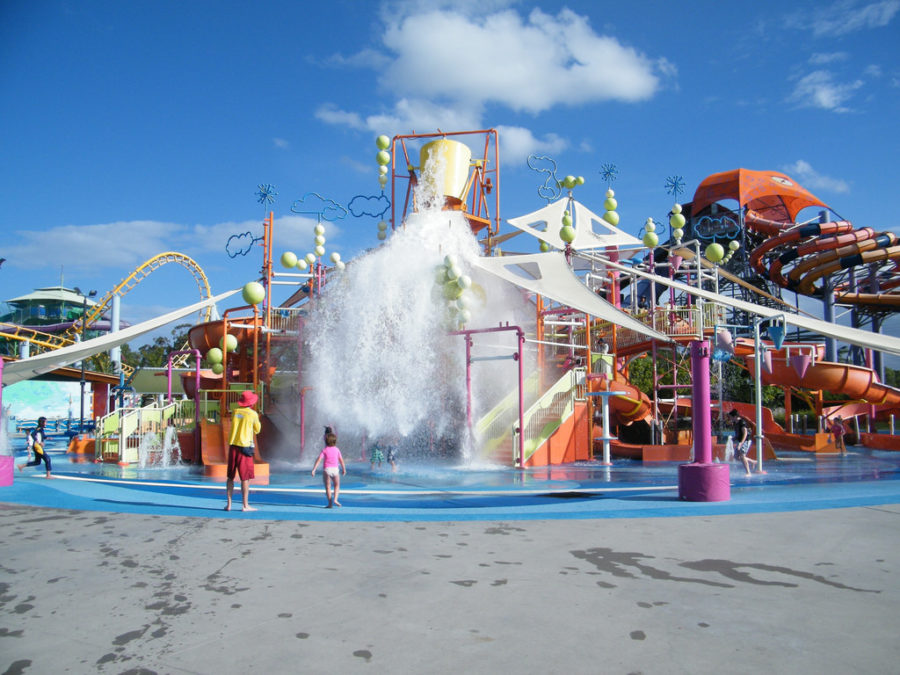 WhiteWater World is Dreamworld's sister park, so you know that it's as good, too. It might be too cold to go down a waterslide with winter in town, but during the summer time, this park is where it's at. It houses eight thrill rides and over twenty other slides, so you will never run out of choices. Each and every slide has an amusing name, too, so make sure to include the name when you post those amazing pictures on Facebook and Instagram.
Jamberoo Action Park in Jamberoo
Ride/s You Shouldn't Miss: The Perfect Storm, Funnel Web, Banjo's Billabong, and The Taipan
It's just about an hour ride south of Sydney, so it's really easy to visit. It has over 10 watery worlds, as well as other rides to explore. Everyone, including kids, will have a blast here, as there is a pool for every age. Do not miss the Funnel Web, as it features the world's largest spider sculpture – definitely not for the faint of heart!
Feeling pumped and excited for your visit in Australia? We hope you give our suggestions a try, have lots of fun!
Australia – The Ideal Backpackers Destination
Backpacking all around Australia is a fantastic way to experience the sights of one of the world's most exciting holiday destinations. For the traveller who loves nothing better than trekking around a beautiful country, Australia is the place to go since it's the most popular country for backpacking worldwide.
One of the best things about backpacking around Australia is that you could spend an entire year exploring each region and still not see the attractions by spending as much time as you want in each area. You can plan your route ahead of time or be spontaneous and go where the spirit moves you.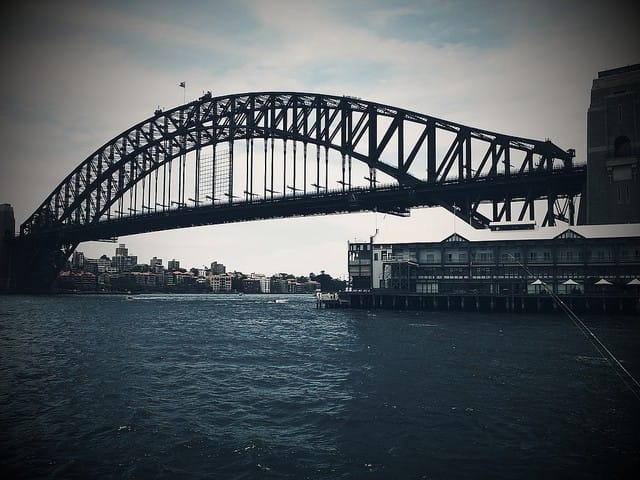 What Australia Has To Offer
Australia is a backpackers dream. The country is perfectly set up for anyone who wants to spend six months or even a year exploring. Hundreds of hostels for hikers and backpackers are throughout around the country; the accommodations are clean and comfortable, and it's easy to arrange transportation from one location to the next.
Heading down under offers the opportunity to make friends from around the world who share your love for backpacking. Some suggestions to follow before you begin your Australian adventure can contribute to making the journey everything you expect.
Food and Drink
A lot of backpackers travelling around Australia take advantage of the abundance of Asian cuisine that's available in the major cities and small towns. Asian food is inexpensive, filling, and tastes great. Cooking yourself is a good way to enjoy the food you like and save money since you aren't dining out every night. Check out this article if you are looking to dine on a shoestring.
Australia also has one of the most vibrant coffee cultures.  Visitors from Europe are often surprised at the quality and variety of coffee blends in the Country, much of which is due to the influence of European immigrants who brought their coffee culture with them.
And if you are "outback" they even have a way of making real Italian Coffee in the bush with a portable coffee machine called the Handpresso; a lightweight coffee maker designed to take easy serve espresso pods, giving you real Italian Coffee on the road.
Backpacking Destinations and Itineraries
If your have between three and six weeks and want an unforgettable experience, the east coast of Australia offers the chance to see the sights of Cairns and Sydney, with Melbourne and the Great Ocean Road if you want to extend your trip. In Sydney, visit the harbour and take the coastal walk between Bondi and Coogee Beaches. Blue Mountains National Park is to the west of the city. Towns near Port Macquarie are ideal for bush walks with some of Australia's best surfing on the coast.
Before you go to Cairns, pop over to Magnetic Island for some of the best walks on the east coast. The best way to observe koalas in their native habitat is on the Fort Walk. If skydiving is on the bucket list, head over to Mission Beach; the most inexpensive spot in the area to learn skydiving. When you get to Cairns, you've arrived at the Great Barrier Reef.
The Gold Coast of Queensland is a beautiful, laid-back region. Explore the World Heritage Gondwana Rainforest, camp out or hike the trails. Surfer's Paradise Beach is known by surfers worldwide. Make new friends at the cafes of Burleigh Heads.
Fraser Island is a must-see destination. The World Heritage site is the largest sand island in the world. Meet Australia's wildlife or explore the cliffs, the rainforest or go on a whale watch tour. You may even spot one of Australia's endangered dingos. The island offers accommodations for all budgets.
Backpackers can stay in group accommodations and enjoy the restaurants, bars, or cafes. Agnes Water, on the main coastal road in Queensland, is another famous surfing spot and is on the Great Barrier Reef's southern tip. Accommodations include hostels with basic amenities to luxury apartments and retreats with WiFi, swimming pools, bars, and bike rentals.
The Whitsundays are an island chain off the coast of central Queensland. The landscape is stunning, the beaches are secluded, and the people are friendly. The islands are on the Great Barrier Reef, with accommodations that are eco-friendly. Airlie Beach is known for hostels for backpackers, with diving, snorkelling, swimming, islands to explore, and exciting nightlife.

We have been wearing out our jandals (Kiwi for flip-flops) on our travel adventures around the world since 2009. We think our blog is thought provoking and a little witty. But we have been proven wrong before. Find out more about us here...