It's Wednesday which means it is Hump Day. What is Hump Day you may ask yourself? Each Wednesday we post up a picture of something that we have found helps us imagine what we might get up to this weekend. It could be just a relaxing beach, a surfing location, a great snorkelling spot, a destination, well you get the idea.
Where In The World This Week?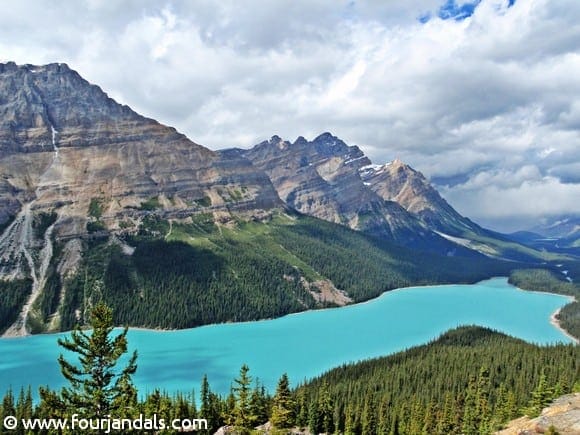 On day one of our epic 18,000 km road trip across Canada and USA we drove through Banff National Park and decided to stop at Peyto Lake. After a short 20 minute hike up to Bow Summit the trees parted and we were left with this view.
That is honestly the colour of the lake. During the summer the glaciers feed tiny rock particles (referred to as rock flour) into the lake which then reflect the sunlight creating such a vibrant blue. I love the contrasts between the towering grey peaks, shadowed tree line and Peyto Lake.
What memories does this photo evoke to help you get over Hump Day?