Passports with Purpose 2012 – Be into win by donating for fresh water
Donate to Passports with Purpose 2012 and you could win a luxurious stay at the Grand Hyatt Kauai Resort & Spa on the island of Kauai in Hawaii.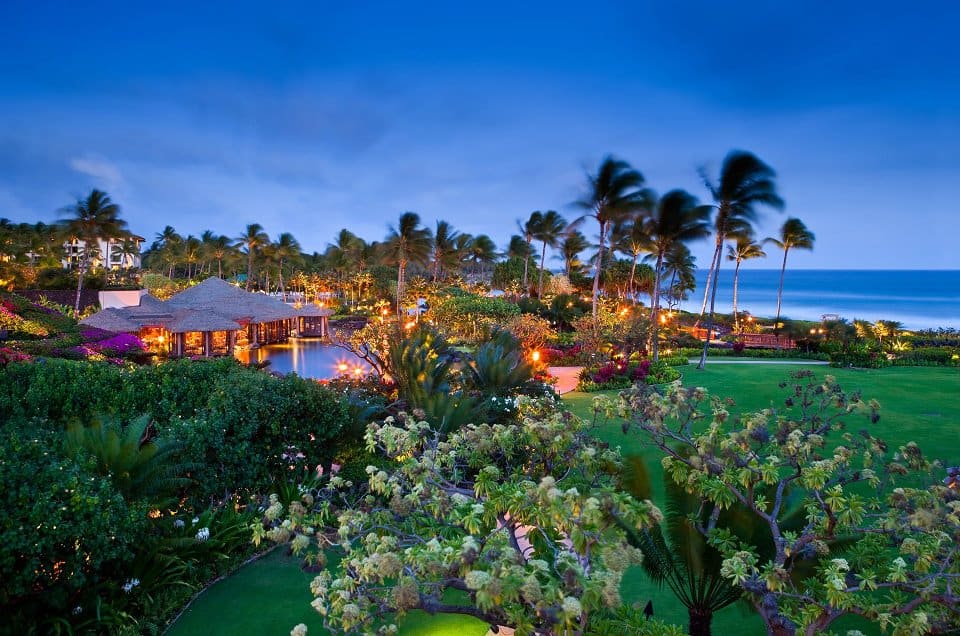 This year we are excited to be a part of the life changing Passports with Purpose 2012 fundraising event. Our goal, along with these 2012 participating bloggers, is to raise $100,000 for Water.org to build five freshwater drinking wells in Haiti.
And we want you to help us make a difference and hopefully win some awesome prizes.
How would you like to stay in this luxurious Resort and Spa?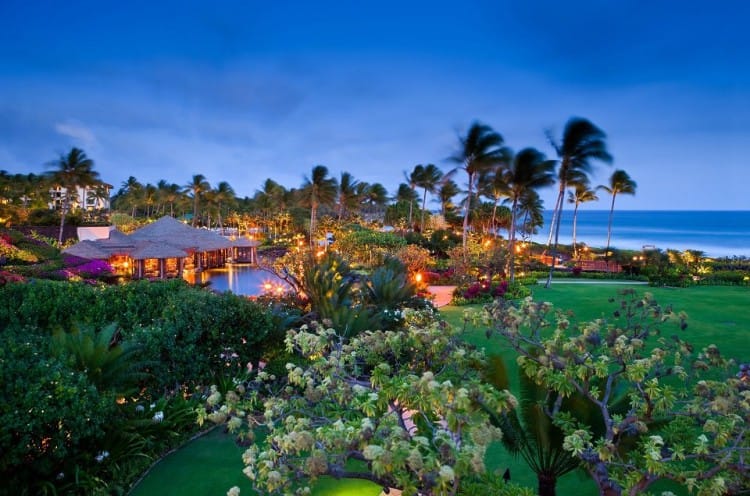 Well now might be your chance!
As part of the Passports with Purpose 2012 fundraising efforts, we have partnered with the Grand Hyatt Kauai Resort & Spa to provide someone with an exquisite experience in Hawaii for just a $10 donation.
You could have all sorts of adventures from surfing, diving, golf, and spa treatments in this amazing resort.
Passports with Purpose 2012
In New Zealand we take for granted the effort of turning on a tap and filling our glasses with fresh drinking water. It is the same situation in the majority of places we have travelled to around the world over the last 3 years.
But in some areas, such as Haiti, the locals are not as lucky.
Nearly half of the people in Haiti don't have a nearby source of clean water and four out of five don't have a sanitary toilet. Every day they must walk to a nearby water tank (filled sporadically by water trucks) and fill up a five gallon container.
This is typically the only water they have for the whole day for all of their needs. And more often than not, it is contaminated.
You have the chance to make a difference. And a chance to win some amazing prizes, like our $1100 prize below, just by donating $10.
You could be staying here very soon…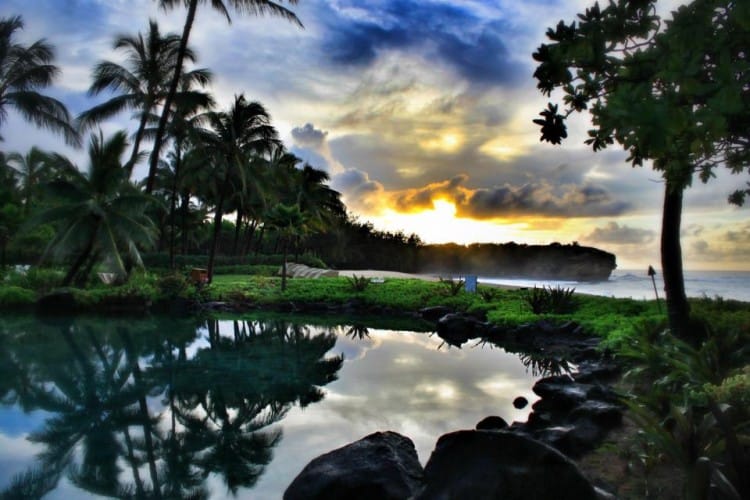 How do I get involved?
Visit the Passports with Purpose 2012 Donation page and check out the prizes on offer. Each prize has a minimum value of $100, although many are worth much, much more.
Then click the big shiny DONATE and provide what you can. Every little bit helps, but remember, for every $10 you donate, you get to pick a prize draw to be entered into. As you may have guessed, the more tickets you buy for a prize, the more you increase your chances to actually win it. So if there's something you really, really want you may want to donate for a couple of tickets.
So what is Four Jandals Passports with Purpose 2012 Prize?
We have managed to secure an incredible prize worth $1100 for one lucky person that donates!
We have partnered with the luxurious Grand Hyatt Kauai Resort & Spa to provide 2 nights accommodation on the island of Kauai in Hawaii.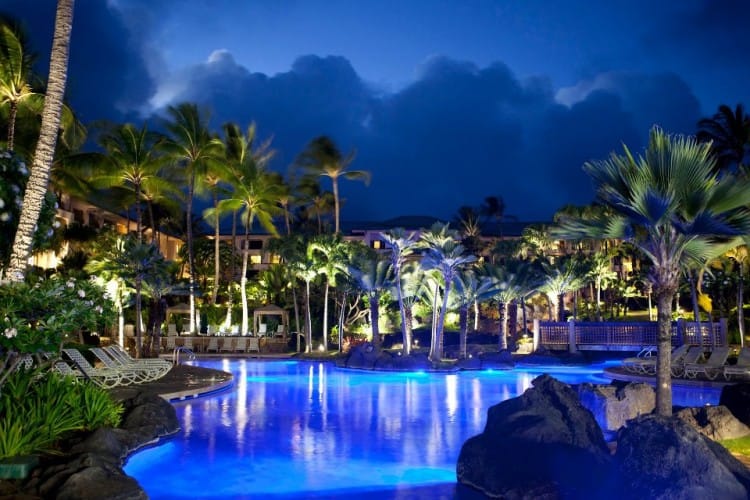 The 50-acre Grand Hyatt Kauai resort includes pools, waterfalls, a saltwater lagoon with a 150-foot slide, a sandy beach with palm-tree-studded islands, and the 45,000-square-foot ANARA Spa.
You can go kayaking in the lagoons, indulge in a reviving treatment at Anara Spa, or simply breathe in the refreshing ocean breezes. And if that isn't enough then try your skills on their World Class golf course, dine at the award winning restaurants and watch an authentic Luau.
Fine print: Tax and Resort Fee are not included. The two nights accommodation are dependent on availability and in Run-of-House accommodation. The voucher is not vaild 12/24/12 – 1/13/13 & other blackout dates. The prize will expire on December 20, 2013.
Remember, to be into win and make a difference, you have to donate $10 on the Passports with Purpose 2012 Donate page from November 28th until December 11th 2012 at 11:59pm EST.
Huge thank you to the Passports with Purpose 2012 Sponsors for making this all possible.
Check out the progress:
We would appreciate it if you left a comment once you have donated and shared this great cause with your friends!
The Best Safari Holiday In The World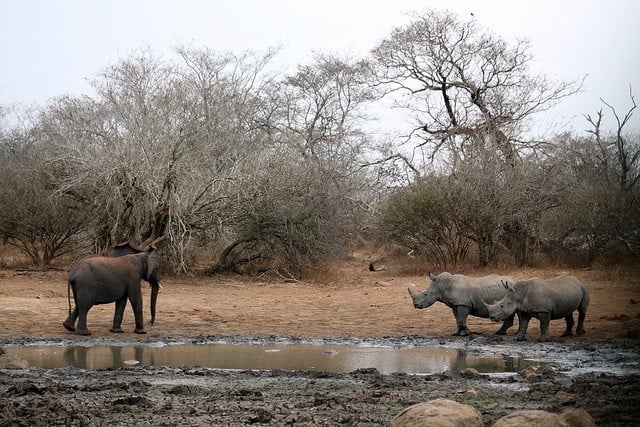 Every continent has its little treasures. North America is big and beautiful and is the entertainment capital of the world. South America is exotic and offers treasures such as the Amazon rainforest. Europe is known for its culture, architecture and art. Asia is known for its interesting hardworking people who live very differently to the west. Australasia (Australia and New Zealand) is known for its sunny beaches and very friendly people. Antarctica, of course, is very cold and then there is Africa – lush, expansive, green Africa.
The movie 'The Lion King' is not far from the truth with regards to how the animals live amongst each other in Africa. Obviously they don't roam the streets, as some people actually think, but are kept in the safaris where game rangers protect them.
In Africa, particularly South Africa, there are many safari experiences. The biggest one being 'The Kruger National Park'. The Kruger National Park is a staple of the South African experience. Millions of people flock there from all over the world each year to experience it. There really is no other experience quite like it. It is all about nature and the wild. Just remember when traveling to these far away places to keep your health in check. This Research Verified review will tell you more.
What Makes The Kruger National Park So Special
The Kruger National Park was established long ago as far back as May 31, 1926. It was named after the president at the time, Paul Kruger. The unique part of the safari are the animals you will find there. Animals such as rhinos, leopards, buffalos, lions and elephants (known as the big 5) as well as African wild cats, caracals, cheetahs and servals. You will find tall giraffes, hippos, jackals, kudu, an array of gorgeous, colorful birds, warthogs, monkeys, baboons and more. This is the biggest reason so many people come from all over the world – to experience something different and dazzling under the African sky. This is Africa's offerings at its best. Just to be there and explore its pure nature. It is one of the largest parks on the surface of the Earth extending to 19,485 square kilometres. It's basically the same size as Israel (Israel covering 20,770 square kilometres). It's massive with so many things to do and it offers both day and night game drives.
Travel Packages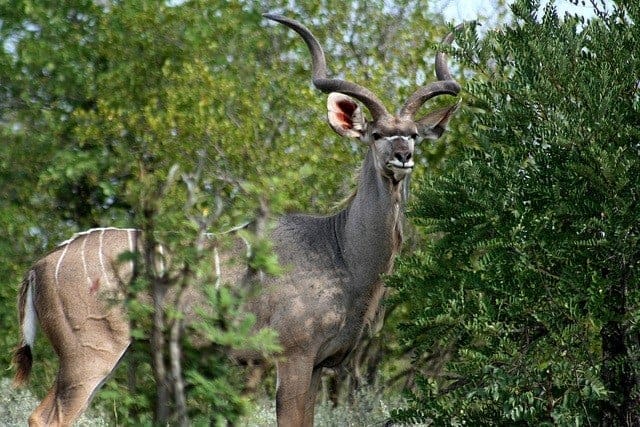 Back in 1926, the first tourist cars entered the Park. Back then there was no accommodation provided for them. Nowadays there are gorgeous travel packages on offer. There are a lot of 3 day options that go for great prices including luxury options. There are lodge, camping and gorgeous luxury safaris. Although, if you are traveling from overseas you will want a longer experience. There are combination tours that combine the Kruger National Park itself with trips through the Garden Route and Cape Town as well as Victoria Falls, Swaziland and Kwazulu Natal.
Kruger National Park Offerings
There are gorgeous culinary delights at the safari and there are huge buffet breakfasts on offer made superbly under the watchful hands and eyes of expert chefs. There are actually 17 different restaurants within the Kruger National Park that offer breakfast. You can also enjoy a bush "braai" at the Kruger Park which is the South African term for 'barbeque'. You cannot visit South Africa or the Kruger National Park and not have a braai – it's part of the complete experience. It often includes different meat such as 'boerewors' which are very thick, juicy and tasty meat filled sausages, lamb chops, beef steaks and chicken as well as chicken kebabs. It will always come with beautiful salads and fresh bread (often buttered garlic bread with herbs) and buns for the boerewors in which ketchup and mustard are often combined. Beer and wine are also really big in South Africa and there will be a big variety.
There are also swimming pools at the park which are great during the hot summers – December to February period. There are beautiful spa resorts within the Kruger National Park that offer gorgeous packages as well as ziplining nearby.
You can travel to this magical place alone but it is best spent with family or friends. The Kruger National Park offers ample adventures. There is no other place like it on Earth and the memories of it will stay with you forever!
Top 5 Cruise Ideas for Winter Holidays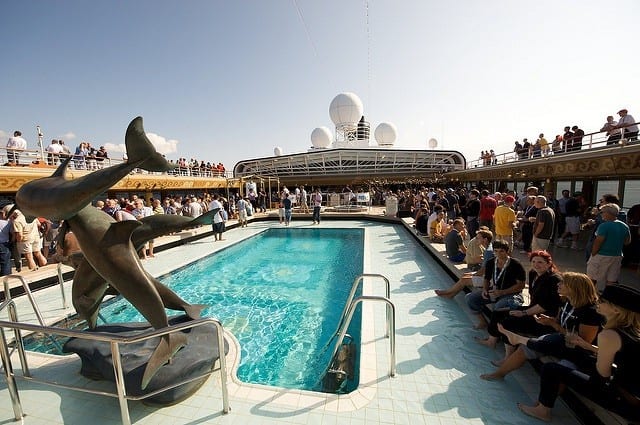 Mention a cruise to most people and they will think about sun and islands.  But there are lots of different places to go on a cruise that is fun, interesting and can also be done in winter.  So, whether you want some winter sunshine or enjoy the splendor of the snow, here are five ideas for a winter holidays cruise.
Alaska cruises
Alaska has some amazing scenery and plenty of great places to visit that means you should definitely try an Alaskan cruise for a winter holiday.  Many of them combine the best of Alaska with neighboring areas of Canada – an example includes seven nights around Alaska and a two day trip to the Rocky Mountains on the Rocky Mountaineer Train.
Other combinations include taking in the sights of Alaska and visiting one of the big Canadian cities such as Vancouver.  This lets you see the beauty and splendor of Alaska including areas such as Glacier Bay National Park as well as spend some time in the city.
Norway cruises
Like Alaska, Norway is a classic place to visit if you love a snowy, cold winter and all the sights that it brings.  Norway cruises are a chance to see amazing spectacles such as the Northern Lights and the Gulf Stream means that the coast of the country is ice-free all year round so the weather doesn't stop the fun.  These cruises are also a chance to take in some top winter activities such as snowmobile safaris and even dog sledding as well as classic winter sports such as skiing and snowboarding.
Polar cruises
A Polar cruise is a unique experience, especially for wildlife fans.  It is a chance to see amazing creatures such as whales, polar bears and penguins in their natural habits and also to visit remote Inuit communities in Greenland.  These pristine areas are the last untouched wildernesses on the planet and offer the chance to see locations that are historic for polar expeditions of the past.  You can even try some activities such as kayaking and mountaineering with the ship acting as a base camp.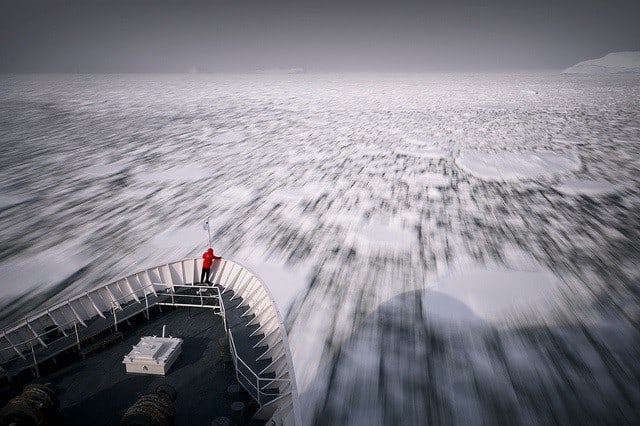 Indian Ocean cruises
Not all winter cruises need to be cold ones – there are plenty of warmer Southern Hemisphere locations to visit as well.  One example is a cruise around parts of the Indian Ocean.  There are a number of notable islands around the ocean that make for a great place to stop on a cruise and enjoy some winter sun.  Examples include visiting the Seychelles, Zanzibar, the Comoros Islands, Reunion Island and even the islands of Tanzania.
Caribbean Cruise
The Caribbean Cruise is one that can be enjoyed at any time of the year.  While the temperatures may be a little cooler during winter, it is still pleasant with plenty of sun.  Pick islands that offer the activities you love most – diving, surfing, horse riding or just relaxing on the beach.  Each island has its own personality and offers something different for visitors to ensure you can have the perfect winter cruise every time.
3 Adventurous Things to Do in Canada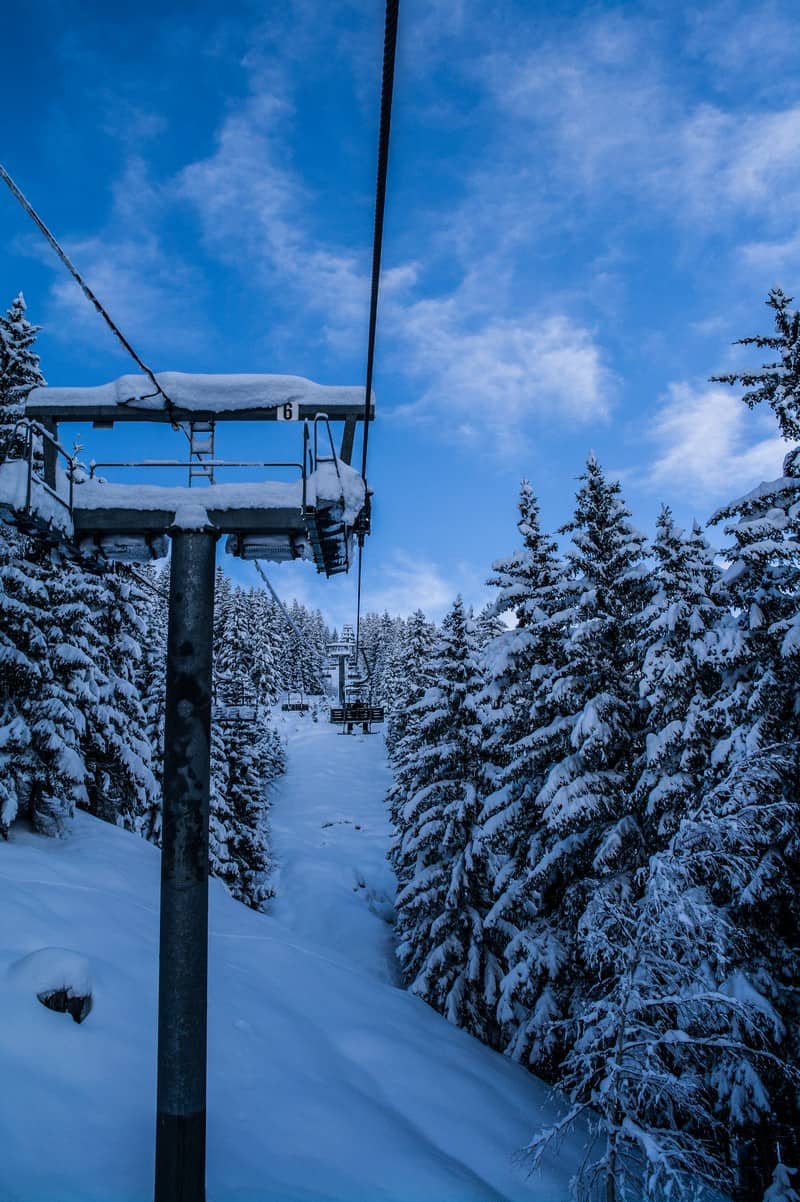 Canada is an overwhelmingly large country that sits comfortably above the U.S. If you are preparing to travel to Canada it's even more important to do your research about each province and what there is to do. Adrenaline junkies would feel upset to visit Ontario rather than British Columbia and a digital nomad might feel more at home in cities like Toronto and Vancouver. The summers are generally warm but watch out for the winter in many parts of Canada which go well below zero making you desperately not want to venture outside without a good reason. That's why this article is for you as a few select activities are highlighted.
Skiing or Snowboarding
Canada has some of the best mountains for skiing in the world that rival the alps and then some. While not for everyone, the true adventurer can take advantage of heli skiing opportunities throughout the country. This off-trail downhill skiing is only accessible by a helicopter thanks to a man named Hans Gmoser who first came up with the idea. One of the top places to try this sport is British Columbia's famous mountains in Banff or on the other side of the country in Mont-Tremblant. The views from above are stunning and one of many reasons why travelers trek here from all over the world.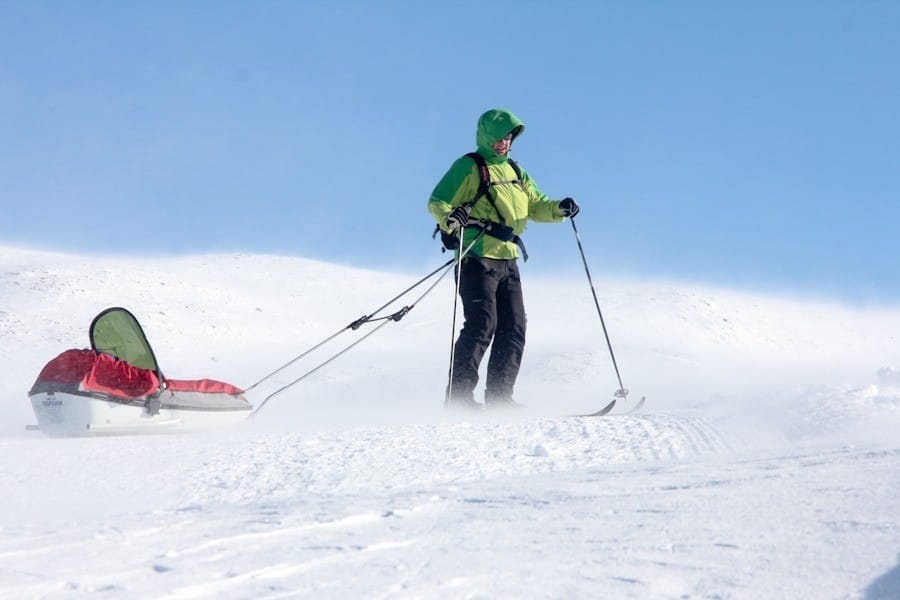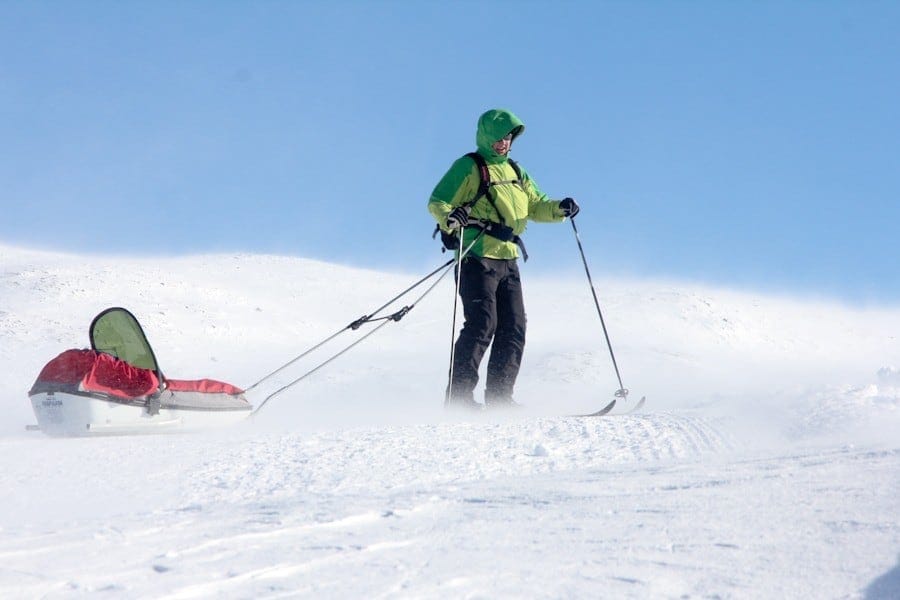 See the Polar Bears in Churchhill
Most people do not realize that polar bears migrate just like birds. Each year from September until November, polar bears pass through Churchhill as part of their migration route. This town in Manitoba is one of the few places to observe polar bears in the wild as they spend the winter season hunting their prey. This is a truly off the beaten path without roads to access the town. Instead, locals and travelers both use buggies to cross the rough terrain.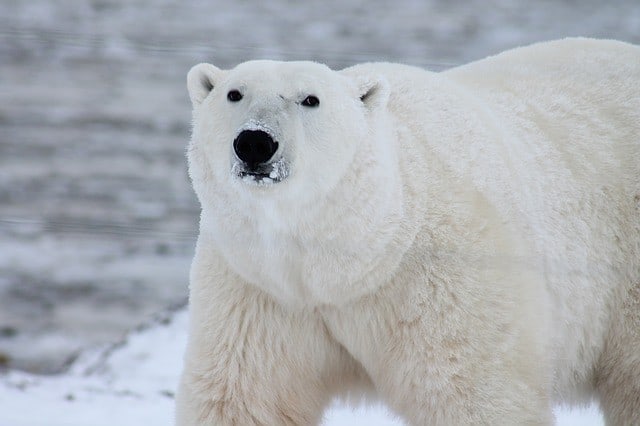 Try Surfing in Tofino, British Colombia
When it comes to surfing most people think of California and Hawaii. Both states are excellent surfing spots. However, Tofino in British Colombia has some of the most scenic surfing in the world without the typical backdrop. Despite the cold waters that hover around 50 degrees Fahrenheit year round, it's still possible to surf with wetsuits during the summer months. The winter months are simply not possible as imagined. Fortunately, there is plenty to do in Tofino along with surfing due to its rainforests, hiking and thermal springs.
Canada is one of few meccas for adrenaline junkies whether you have an itch to see wildlife in some of the most remote areas or simply go surfing.

We have been wearing out our jandals (Kiwi for flip-flops) on our travel adventures around the world since 2009. We think our blog is thought provoking and a little witty. But we have been proven wrong before. Find out more about us here...