Rimini was hugely popular with the tourists in the 80′s and 90′s before quickly falling from grace as the go-to-place for summer vacations. Luckily there has been a huge push for tourism redevelopment in the area to attract the tourists back.
While we were exploring Emilia-Romagna, we had had the chance to hangout and relax at the beach in Rimini. While I didn't take my speedos we did embrace the "live like a local" mentality.
Early morning swims and sun-baking between pasta cooking classes and visits to the Ferrari museums were all part of the days routine.
Although the relaxing was fun, one of our favourite experiences was La Notte Rosa or Pink Night. While the name doesn't suggest that it is one of the most awesome parties in the world you would be sorely mistaken if you thought that.
Created specifically to draw the tourists in, it has become one of the largest Festivals in Italy. A weekend-long celebration held every year in July.
More importantly, a gigantic beach party along the length of the Italian Riviera coastline. And with our fellow #Blogville travellers we partied with the best until the sun rose out of ocean.
These were the views we were treated to…
La Notte Rosa Sunrise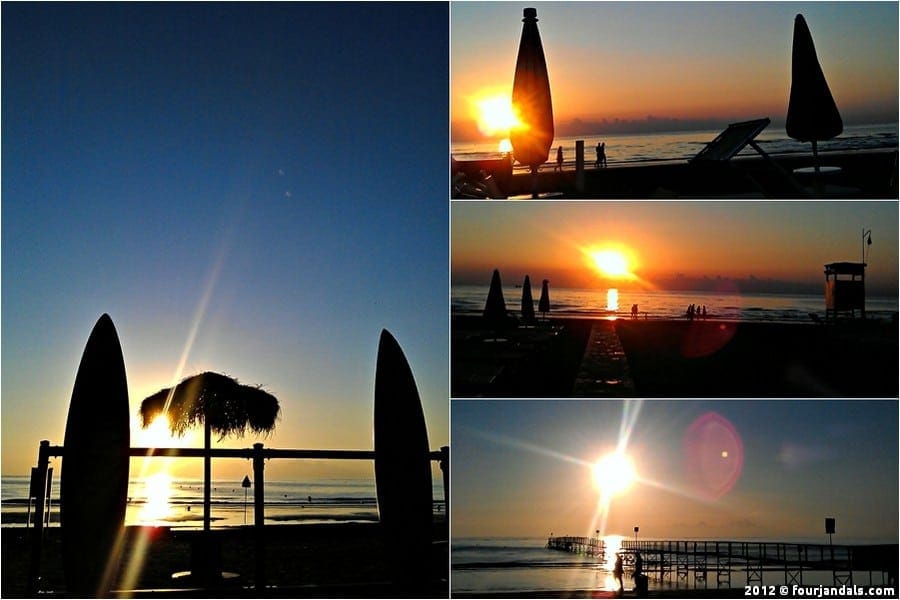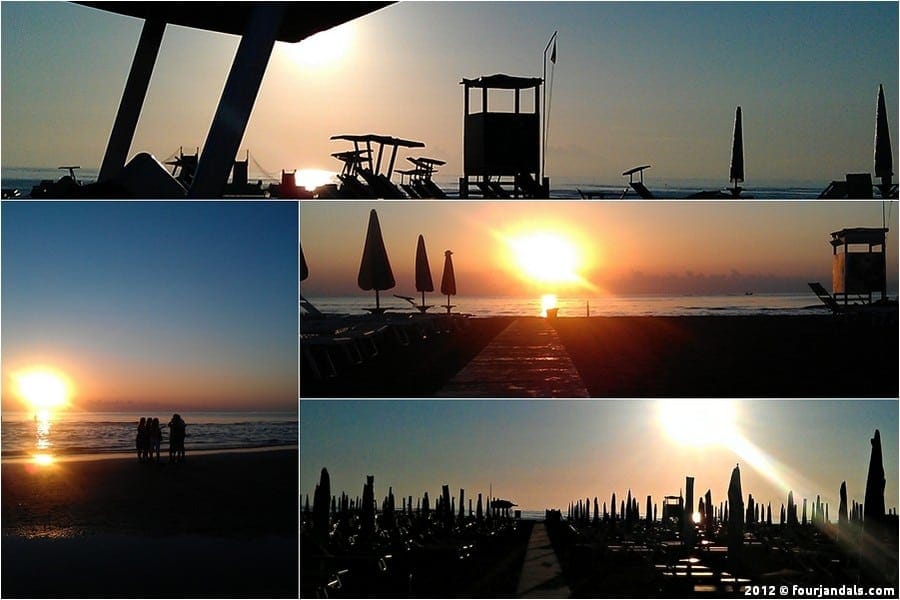 Endless white sand beaches, cheap accommodation options, delicious food and sunrises like this every morning are turning back the clock. It is no wonder that Rimini is again becoming a hot destination for a European summer getaway.
Get in quick before it is overrun. Again.
Extra Travel Tips:

If you can visit around the 6th July then you will be able to take part in the La Notte Rosa festival. Lots of local concerts and bands play all weekend.

Travel to Rimini from around Europe either by Rail (www.trenitalia.com) or by flying direct to the International Federico Fellini Airport.

The best beach access in Rimini is at Bagno #44 Pino. Mario, the owner, will help you fit right in. Speedos optional.
Disclaimer: We were guests of the Emilia-Romagna tourism board as part of the hugely successful #Blogville project. As always, our thoughts and photos, are our own.