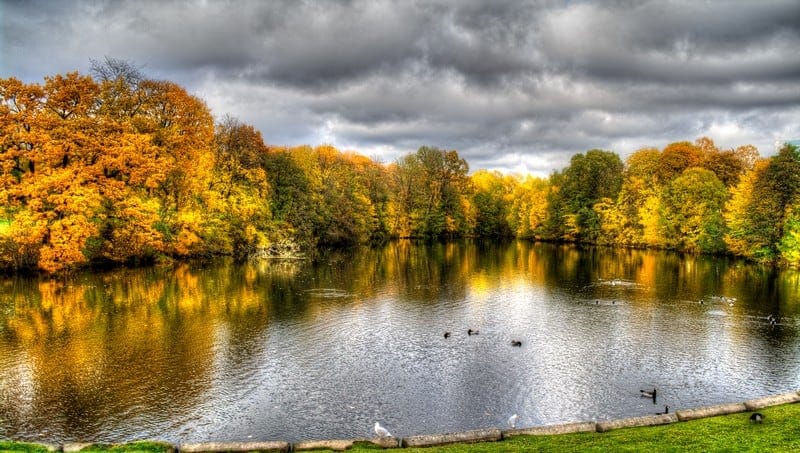 Vigeland Park reflections.
While the weather may not be the best in Autumn in Oslo, the changing of the seasons can be a photographers dream. As we begin to rug up, hiding away from the elements, Mother Nature decides to tease us outdoors with one last hurrah.
Green leaves are speckled yellow, while red and orange fight it out to see who can hang on the longest. Even brown has never looked better than when splashed haphazardly through the trees. Huge expanses of grass are strewn with leaves, ready to be kicked by kids winter boots.
While we were out exploring Oslo with the Oslo Pass, the clouds overhead grey and gloomy, we managed to catch the last few days of Autumn before the branches shook themselves clean and slept the winter away.
Autumn in Oslo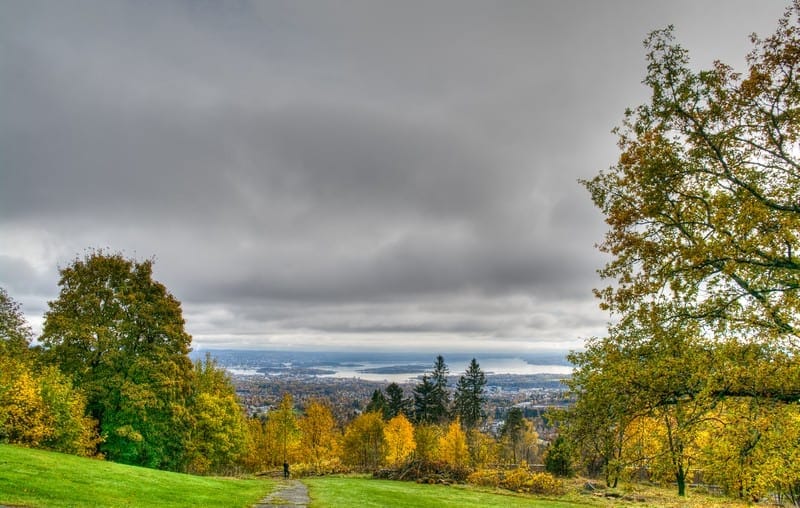 The view of Oslo Fjord from Holmenkollen Ski Jump.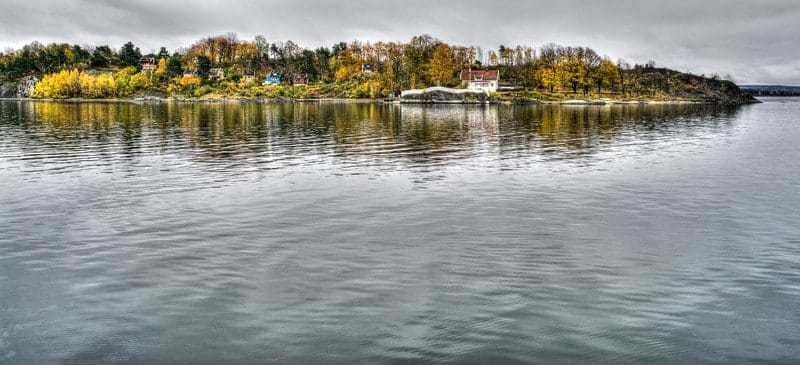 Sailing past the hundreds of Islands in Oslo Fjord.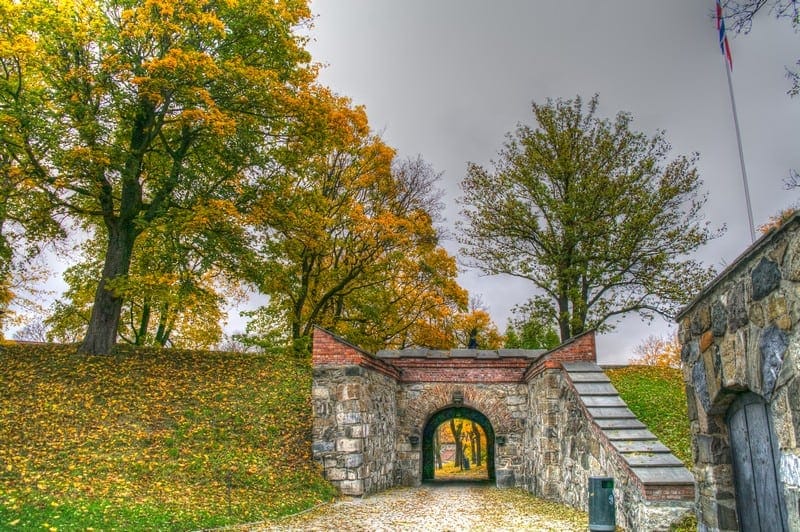 A guard marches atop Akershaus Castle battlements.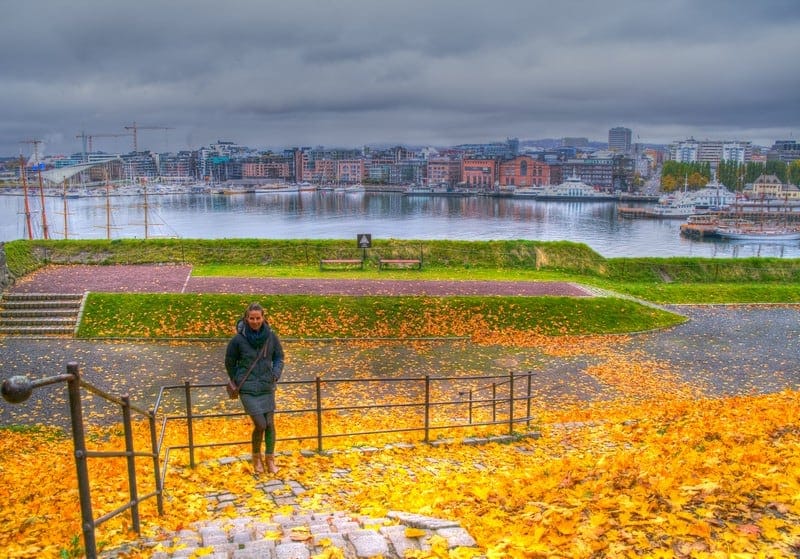 Oslo Harbour from Akershaus Castle.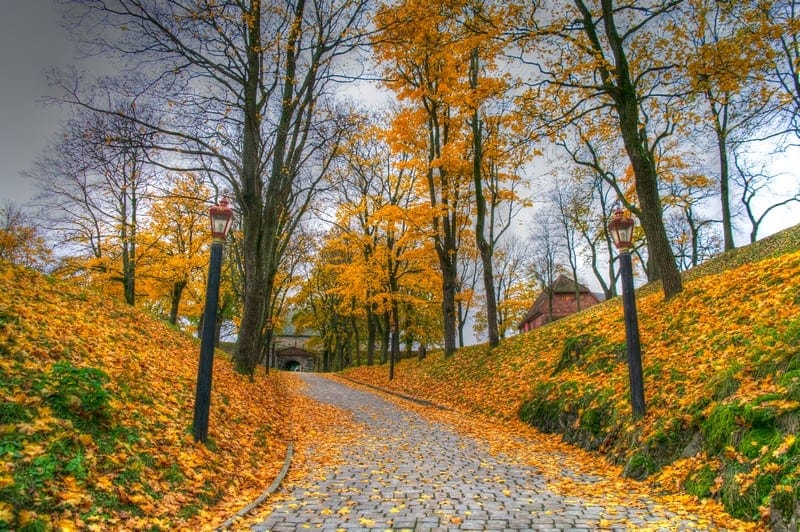 Strolling through the Akershaus Castle grounds.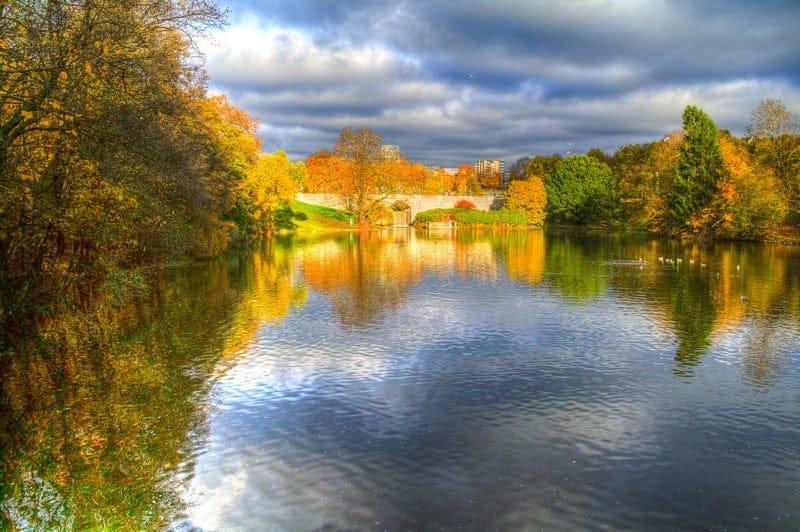 Baby statues line the Vigeland Park bridge.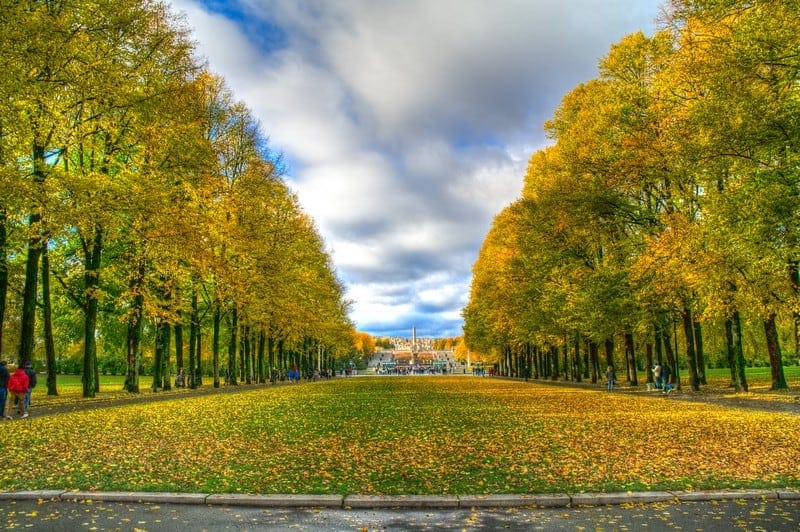 Vigeland Park in Autumn.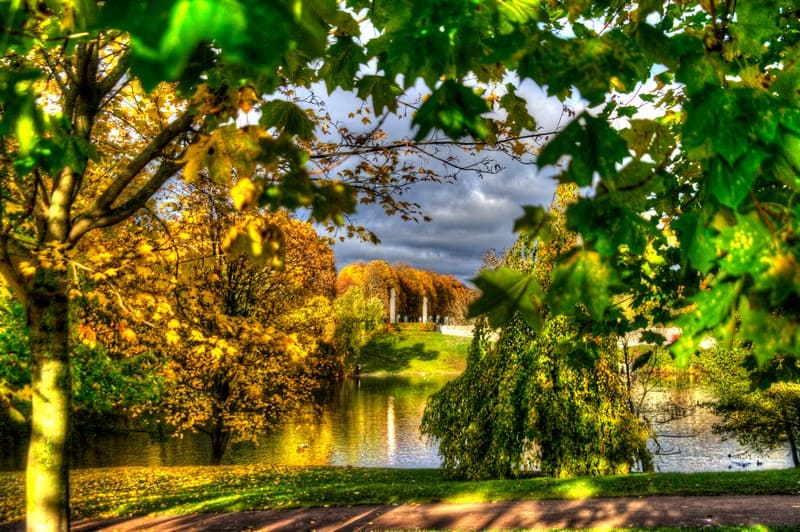 Catching glimpses through the leaves in Vigeland Park.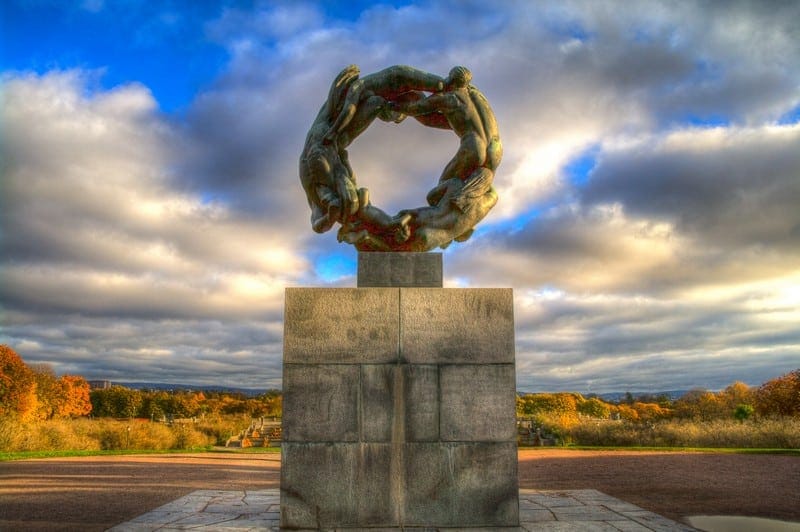 Statues in Vigeland Park.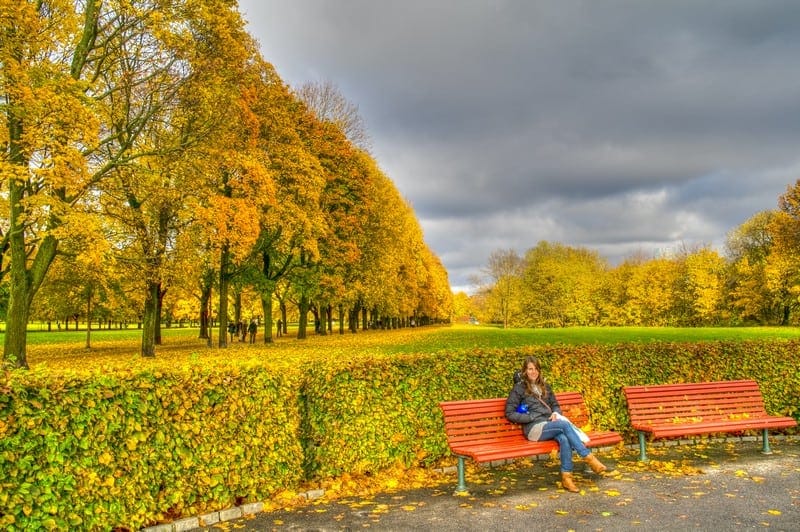 Adela taking it slow in Vigeland Park.
Expert Travel Information for Autumn in Oslo:
Where to stay in Oslo?
We stayed at the luxurious Radisson Blu Scandinavian Hotel while traveling in Autumn in Oslo. It has an awesome breakfast buffet to save you some money. Find some Hotel deals it here.
What to do in Oslo?
We highly recommend getting hold of one of the Oslo Passes as they are the key to saving money in the worlds most expensive city. You should check out our Oslo Pass review to see our savings.
How to get to Oslo?
While you can fly with Ryanair to Oslo, they actually land 120kms away from the city center  This means it is an extra $120 return by bus. So we do recommend flying with someone else if you can.
Helpful Travel Guides to use in Oslo:
Disclaimer: We were provided with complimentary 72 Hour Oslo passes from the Visit Norway and Visit Oslo Tourism Boards. However, we would have brought them anyway because they are such good value. And as always our thoughts are our own.