Why I won't go back to Marrakech, Morocco (unfortunately)
Getting sick in Marrakech. Why I won't go back to Marrakech, Morocco (unfortunately).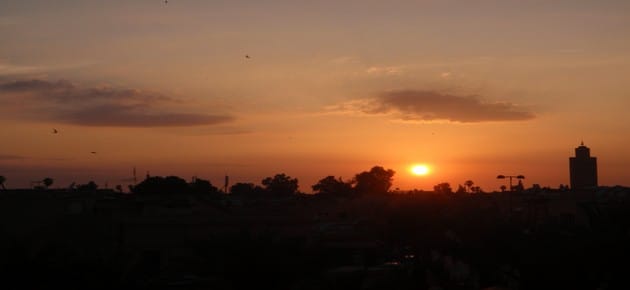 I have been very fortunate over my short travelling years, with several dodgy and not so dodgy places visited under my belt, in that I have never once had a bad trip.  Sure there are always disappointments, tragedies, mistakes, general cock-ups and the rest, but they have always paled insignificance to the positives of travelling and left me wanting to go back time and time again.  This is one of the reasons why we all love to do it.  U
nfortunately for me it was time for that to all change.
We flew over to Marrakesh on the 28th May 2011 as a group of 8 which is always going to be a struggle when organising each day but as we were all good mates and staying in one spot for 4 days/3 nights there were not perceived to be any concerns.  And by and large there were not.  Everyone, thankfully, just got on with doing what they wanted to do and see with only several minor bickerings and squabbles.  
The Spice Stalls in the Souk
Upon arrival in to the Old Medina, we were dropped off next to the friendliest little kids playing football and they were kind enough to show us to our hotel, the fantastic Riad La Maison Rouge (converted hotel), for a small fee of course.  For some reason they managed to take us the longest way possible through the winding narrow alleys and in the morning we realised we had basically walked in circles to get to the riad.  All good fun though to support the locals.  After a beautiful peppermint tea w
e headed down town to the amazing souks (markets) and Djemaa el Fna Square for some late night shopping and dinner.  What an amazing/crazy/mind blowing experience.  I have been to Bali before and while I thought that was crazy, while this was another whole level.  The colours, sights, people, sounds and smells were overwhelming, in a good way, with everyone enjoying themselves and trying to haggle over everything.  The sad parts are the chained monkeys who are getting dragged around by the owners trying to entice people to take pictures with them.  Please please please, whatever you do never support this sort of animal cruelty.  However, while avoiding the monkeys is a must, another must is trying the street stall foods.  We managed to find ourselves a table after strolling around in our jandals for half an hour and tucked into some beautiful food.  I had the traditional tagine, a sort of crock pot of yumminess.  The total meal only came to <£15 per couple and was well worth it with full bellies for tomorrows adventures.
Idiots abroad
With the mornings and evenings reserved for the souks and sightseeing and the afternoons reserved for lounging by the pool we were set.  Coming over from Scotland didn't really help us to acclimatise to the weather with 30+ degree days melting us and the plunge pool at the riad was welcomed with open arms.  I unfortunately suffered pretty badly with mild dehydration kicking in after we had toured the souks for the better part of the morning.  Adela wanted to buy everything in sight while I was conscious of our severely limited baggage allowances on Ryan Air.  With a new handbag, scarves and knick-knacks she was happy enough.  I must say though if we were as ingenious with our packing as the locals are with packing people and objects onto scooters from the 70's then surely we could solve half the congestion issues in every city.  Its pretty daunting with no footpaths and blind corners to contend with although they are such experts that they put up with us crowding their roads as we stroll along craning our necks at every sights.
By day we took in the amazing sights 
of the Koutoubia Mosque, the alleys of the Medina and the new town outside the walls.  One of my favourite places was the Jardin Majorelle, which is home to a variety of plant species in a sub-tropical climate.  It was a great place to chill out and get away from the chaos outside the walls.  Highly recommended for anyone who heads in that direction.  The nights were filled with story telling between our friends as we recounted the crazy things we had seen and done while enjoying the sunsets. 
Sunsets not to be missed over the Medina
Jumping for joy at Jardin Majorelle prior to the incident
So you must be wondering about now why I had such a rough time and unfortunately don't wish to head back to Marrakesh ever again.  Don't get me wrong I loved every minute I was there and always love embracing the cultures that are so radically different to our own.  As you can see we had a fantastic time.  However, this is when it all seemed to go wrong.  We headed out on our last day for a quick bite to eat and to spend the last of our Dirham.  I made the mistake of catching the snake charmers eyes and knew I was in trouble.  Now I don't like snakes in the slightest and he could tell I was not keen to get involved so we continued on our way and he knew he had lost a chance to make some quick cash so offered me his hand and I gladly shook it to carry on.  Unfortunately, as quick as a flash he had a snake around my neck and strolled away.  I was trying to be all calm, cool and collected but I had a freaking snake around my neck!  To cut a long story short we haggled over how much I owed him for "taking his snake for photos" and I left him with a few dirham in his back pocket.  Of course he made me kiss it for luck before he unwrapped it…


The suspect
Now I would never wish what happened to me at the airport for our return flight and subsequent days upon my worst enemies.  You may wish to skip this part… On getting to the airport my stomach took a literal turn for the worst and proceeded to outpour everything I had consumed over the past 25 years of my life.  I have never felt so rough.  I spent the next 72 hours hugging the sink with my arms and the toilet with my "cheeks".  I managed to lose 5 kilo's in the space of 5 days and it took me another 2 weeks after that to fully recover to eating properly again.  
Mum, being the super hero that she is googled my symptoms and apparently most snakes carry a form of Salmonella poisoning (food poisoning) that can be transmitted to humans.  
Now I know its not Marrakech's fault and it may not have even been the snakes fault that I got sick.  But we used hand sanitizer and were very careful with everything we touched and ate.  Unfortunately, even though it was a fantastic place while I was there, its a shame that just one little (maybe not so little) incident can ruin an entire destination for me.  Adela on the other hand cannot wait to get over there again and I am sure I might return one day once the memories have passed…

Let's Go Visit The Home of Ramses, Egypt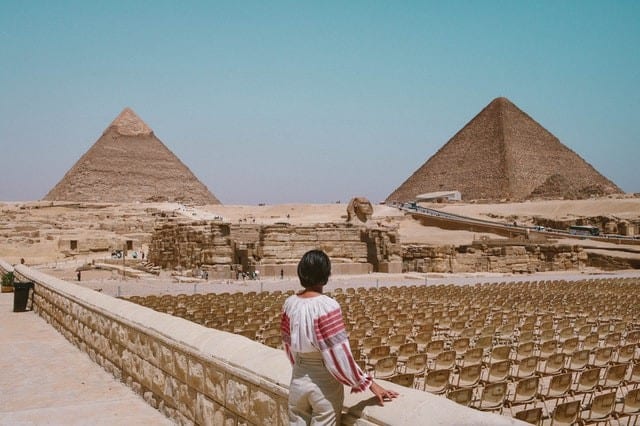 When is the last time you've heard about Egypt? It was probably the Arab Spring was taking place, and it went through a change of government. Well, things are much more stable now and everything has returned back to normal, the people of Egypt are essentially back to business.
Since everything is calm again and since there is relative peace within the general region itself, a trip to the scene would certainly be in order. If you've been waiting a while to go to someplace exotic and want to experience different cultures and sights, well Egypt tour packages are definitely in order.
It is one of the most ancient civilizations, it has a lot of history, a varied type of people's and many things to do.
You must take a trip out to Egypt today, it will be worth your while and the while of those that you are traveling with as well, whether it be your family members or your friends and acquaintances.
Let's find out what there is to do in the great land of Egypt.
Cairo
Make it a point to visit Cairo, this city is the capital of Egypt and is quite a bustling town as well. You might be able to run into the egyptian equivalent of food trucks and try a staple of the Egyptian diet, ful. This food is their equivalent of fast food except this one is actually healthy for you.
That's right, you will be able to be able to gain nutrients and energy by enjoying this dish comprised of fava beans, veggie oil, spices, and some herbs as well.
You will want to take a trip out to Tahrir Square, a place that is as iconic as Times Square in New York except maybe even more iconic due to more prominent events that took place in that space (not just consumerism and branding).
Cairo also has the Egyptian Museum for those who are history buffs and for those that appreciate the things of the past, it is comprised of items and narratives of many experiences from quite a few centuries ago, more than 4000 years of history are encased within that museum. Make sure to take a visit and take some time to really learn and enjoy the museum, don't take too much time though, there is still a lot more activities left to do!
Cairo is a hub, you can visit the places within and then go visit places that everyone wants to go to, such as Giza and the great pyramids of Egypt.
People are still astounded by the level of work that it would have taken to build the pyramids, especially way back in that timeframe, the intellect, labor and engineering needed to see it through is a testament to the capacity of humans to do what they put their minds to.
Don't think of the pyramids as something that everyone does, no, its something special, it is meant to be viewed and admired by all.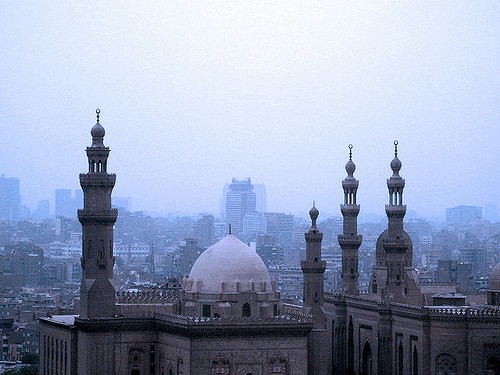 Cairo Citadel
If you are a fan of war, defense, strategy, and history, you'll want to visit this Citadel, it's culture runs way into the past and is a sight to see.
While in Cairo, make sure to check out the Khan-el-Khalili, it's a place to go shop, but be about your wits, negotiate, and have a great time.
Cairo and Egypt have a lot to offer, make sure to plan accordingly so you are able to immerse yourself in all that it has to give you.
Packing and Route Tips for Climbing Kilimanjaro
East Africa is renowned for boasting many breath-taking attractions, from the beauty of the Serengeti to stunning Tanzania beaches like Kendwa and Nungwi. However, there's one thing that undoubtedly attracts adventure lovers more than most, Mount Kilimanjaro.
Mounting climbing can be a daunting experience, especially when you're stood at the foot of Africa's highest peak. However, there are a series of routes available to anyone who takes on the challenge of climbing Kilimanjaro.
Naturally, some routes are more treacherous than others, and are approached from different points, so this article offer some insight what you can expect from each one and what you'll need to take with you.
The Marangu Route
Departing from the Moshi Hotel and into the Kilimanjaro National Park via the Marangu Gate, this stunning route allows you to experience The Saddle – a high altitude desert which can be found part way up the mountain.
This route is said to be the most straightforward in terms of its physical demands, however it has a notoriously steep incline which climbers must overcome in order to reach the summit.
The Machame Route
This route also passes through the Marangu Gate, and leads through picturesque ice fields as you reach the Shira Plateau.
This route takes a day longer than the Marangu Route to complete, although this can be advantageous to climbers as it allows for better acclimatisation.
The Rongai Route
This route enters the national park via the northern entrance of Rongai Gate, and is considered to be the second easiest route to the summit of Kilimanjaro.
The route begins at a fairly high altitude and involves a relatively gradual incline to the summit.
The Lemosha Route
Entering via the Londorossi Park Gate, the Lemosha Route is the toughest and most remote route to the summit of Kilimanjaro, and crosses the Shira Plateau where its paths meet the Machame Route.
Despite its challenges, the route has a high success rate, and involves spending a couple of nights at various altitudes.
What to pack?
Packing for a mountain climb in Africa can often be a difficult thing to get right. Pack too lightly and you run the risk of running out of essentials – but pack too much and you'll end up wasting your energy lugging around stuff you don't need.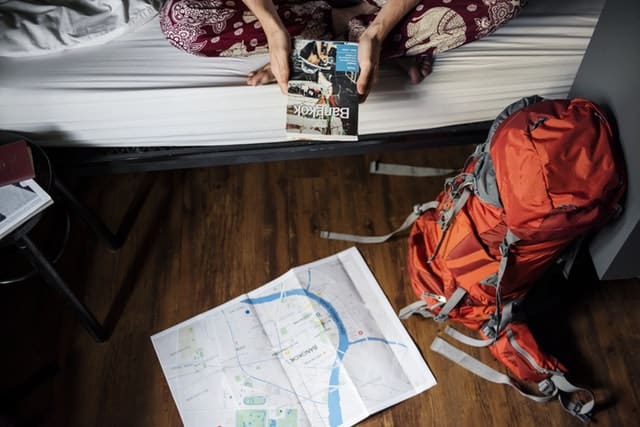 Your clothing should include the following items for travel:
Gloves (thick waterproof for trekking + thick pair for evenings)
Balaclava
Shorts
Pants (for hiking and relaxing in the evenings)
Short-sleeved and long-sleeved shirts or t-shirts (for hiking and relaxing in evenings)
Underwear (sports bras for ladies)
Thermal underwear
Fleece jacket
Down jacket or ski parka (for temperatures below freezing plus wind-chill)
Rain jacket + pants (for the humid rainforest and cold snow)
Travel towel
Swimwear (for first and last day swimming – can be left at your hotel during your trek)
Ski or trekking poles
Headlamp or flashlight
Hiking boots
Gaiters
Socks – hiking socks + wool socks
Other essential kit includes:
Water bottles and Camelback (2-3)
Sleeping bag (rated -25 degrees)
Get 3 litres of bottled water before the trip (available at your Moshi Hotel)
Camera + tripod
Video camera + tapes
Batteries
Notebook + pencil / pen
Pocket knife
Energy bars
Alarm clock
Sewing kit
The Best Safari Holiday In The World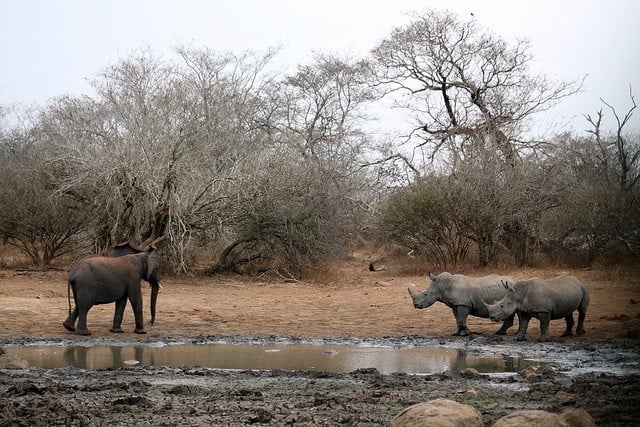 Every continent has its little treasures. North America is big and beautiful and is the entertainment capital of the world. South America is exotic and offers treasures such as the Amazon rainforest. Europe is known for its culture, architecture and art. Asia is known for its interesting hardworking people who live very differently to the west. Australasia (Australia and New Zealand) is known for its sunny beaches and very friendly people. Antarctica, of course, is very cold and then there is Africa – lush, expansive, green Africa.
The movie 'The Lion King' is not far from the truth with regards to how the animals live amongst each other in Africa. Obviously they don't roam the streets, as some people actually think, but are kept in the safaris where game rangers protect them.
In Africa, particularly South Africa, there are many safari experiences. The biggest one being 'The Kruger National Park'. The Kruger National Park is a staple of the South African experience. Millions of people flock there from all over the world each year to experience it. There really is no other experience quite like it. It is all about nature and the wild. Just remember when traveling to these far away places to keep your health in check. This Research Verified review will tell you more.
What Makes The Kruger National Park So Special
The Kruger National Park was established long ago as far back as May 31, 1926. It was named after the president at the time, Paul Kruger. The unique part of the safari are the animals you will find there. Animals such as rhinos, leopards, buffalos, lions and elephants (known as the big 5) as well as African wild cats, caracals, cheetahs and servals. You will find tall giraffes, hippos, jackals, kudu, an array of gorgeous, colorful birds, warthogs, monkeys, baboons and more. This is the biggest reason so many people come from all over the world – to experience something different and dazzling under the African sky. This is Africa's offerings at its best. Just to be there and explore its pure nature. It is one of the largest parks on the surface of the Earth extending to 19,485 square kilometres. It's basically the same size as Israel (Israel covering 20,770 square kilometres). It's massive with so many things to do and it offers both day and night game drives.
Travel Packages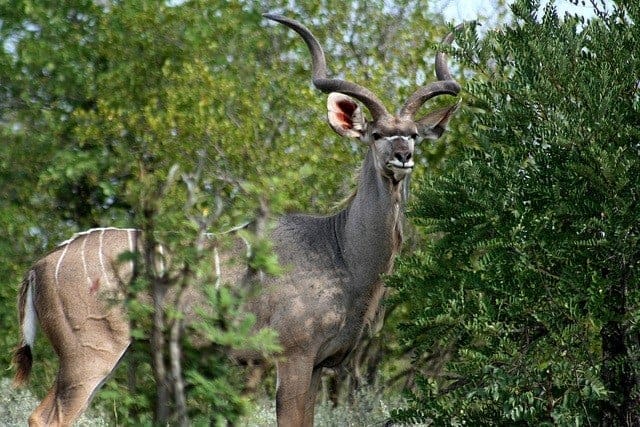 Back in 1926, the first tourist cars entered the Park. Back then there was no accommodation provided for them. Nowadays there are gorgeous travel packages from World Strides on offer. There are a lot of 3 day options that go for great prices including luxury options. There are lodge, camping and gorgeous luxury safaris. Although, if you are traveling from overseas you will want a longer experience. There are combination tours that combine the Kruger National Park itself with trips through the Garden Route and Cape Town as well as Victoria Falls, Swaziland and Kwazulu Natal.
Kruger National Park Offerings
There are gorgeous culinary delights at the safari and there are huge buffet breakfasts on offer made superbly under the watchful hands and eyes of expert chefs. There are actually 17 different restaurants within the Kruger National Park that offer breakfast. You can also enjoy a bush "braai" at the Kruger Park which is the South African term for 'barbeque'. You cannot visit South Africa or the Kruger National Park and not have a braai – it's part of the complete experience. It often includes different meat such as 'boerewors' which are very thick, juicy and tasty meat filled sausages, lamb chops, beef steaks and chicken as well as chicken kebabs. It will always come with beautiful salads and fresh bread (often buttered garlic bread with herbs) and buns for the boerewors in which ketchup and mustard are often combined. Beer and wine are also really big in South Africa and there will be a big variety.
There are also swimming pools at the park which are great during the hot summers – December to February period. There are beautiful spa resorts within the Kruger National Park that offer gorgeous packages as well as ziplining nearby.
You can travel to this magical place alone but it is best spent with family or friends. The Kruger National Park offers ample adventures. There is no other place like it on Earth and the memories of it will stay with you forever!

We have been wearing out our jandals (Kiwi for flip-flops) on our travel adventures around the world since 2009. We think our blog is thought provoking and a little witty. But we have been proven wrong before. Find out more about us here...
What Are You Looking For?