Living in Portland Why So Many Are Embracing the Weird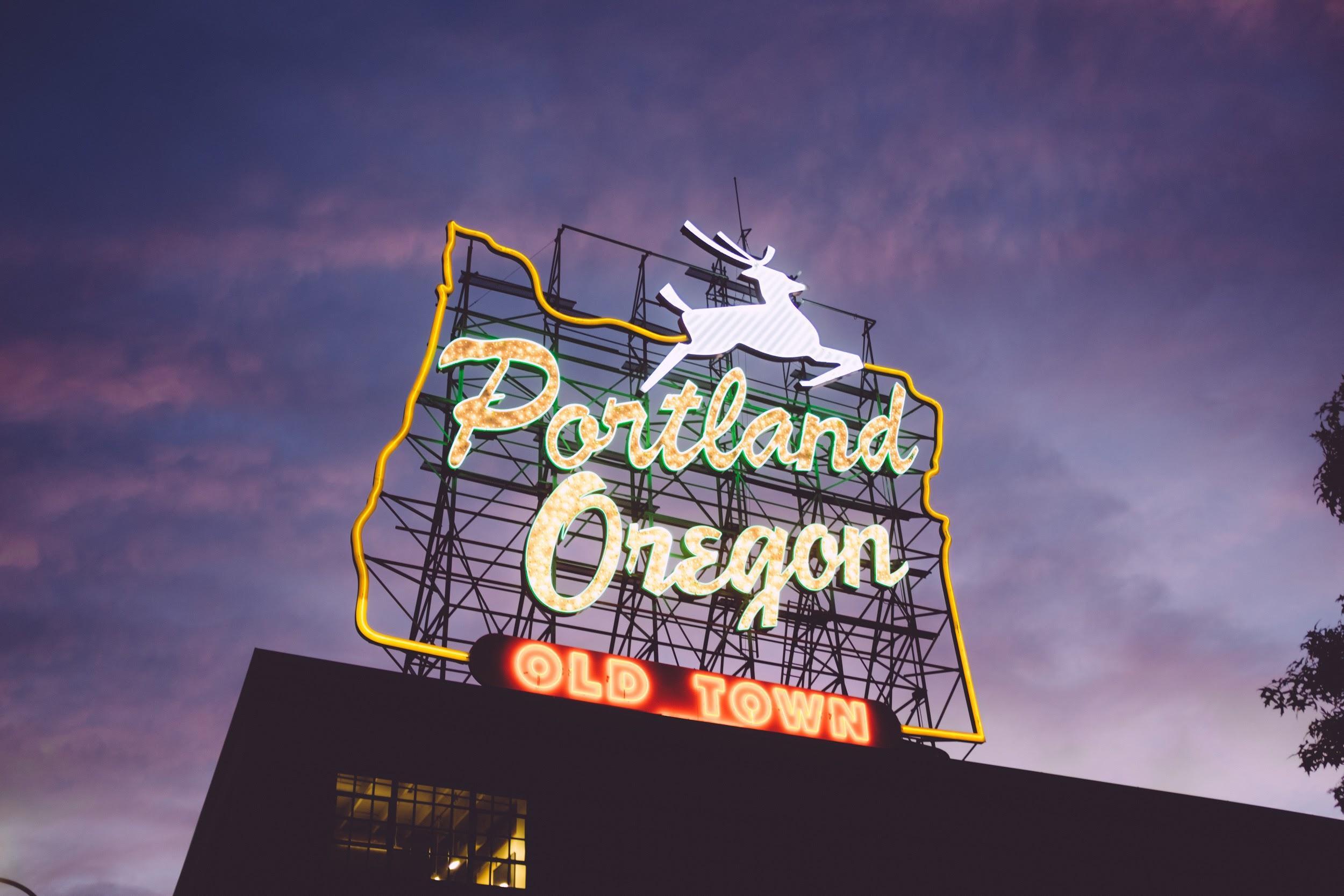 Some Quirky And Weird Things About Portland That Will Make You Want To Move There
Sure we've heard about Silicon Valley, the southern part of the San Francisco area in Northern California. We've heard about the innovative tech companies that reside there and blah blah blah. Boring. Have you heard about Silicon Forest? Wait. What? Silicon Forest, what and where is that? You ask. Silicon Forest is the term given to Portland, Oregon that is now home to a cluster of high-tech companies in the area. Yes, Portland is now a tech hub and with that, picturesque living with a quirky vibe. Today, we'll talk about some of Portland's "off-the-beaten-path" kind of unconventional things that most out-of-towners may consider weird. But despite the "weirdness" that others perceive Portland to be, it is actually a great place to move to and live. So here we go.
Stumptown
Contrary to Portland being now considered "Silicon Forest," Portland was first nicknamed "Stumptown". The name is derived from its early history when Portland was experiencing rapid growth (mid-19th century). Because of this, the residence, at the time, had to quickly clear the land to support the growth. Although the trees were chopped down, the tree stumps were not immediately removed. Thus, "Stumptown" was coined. It is also said that the tree stumps were used by residents as a way to avoid muddy unpaved roads by jumping from stump to stump. Imagine carrying a basket full of eggs doing that! Today, Portland is Silicon Forest but the coined nickname stuck around with it being used as part of the names of local businesses.
A Short Block Walk
Depending on where you are from, a typical block is about 10 for every mile or 311 feet long. In the case of rural Texas, it could be up to 12 blocks a mile. With that said, you'll find it relatively strange that Portland's downtown city blocks are only 200 feet long. So what would've taken you to walk 10 blocks at a mile elsewhere, in downtown Portland, it's only a half-mile walk. Strange but could be beneficial, cutting time so you can get to work quicker, sort-of.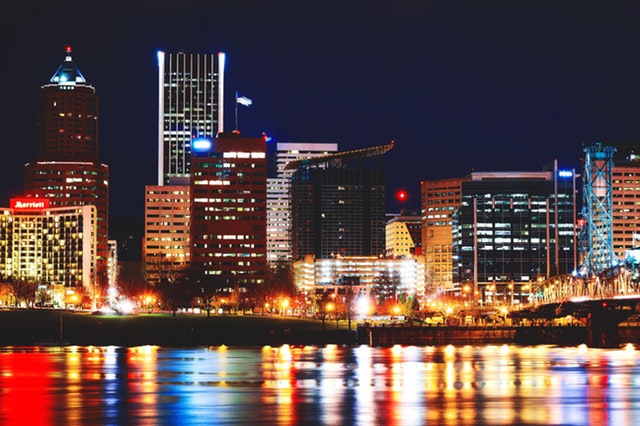 Too Polite?
Since we're talking about commuting and all, let's talk about traffic. Yes, I know, traffic is no strange thing, no matter where you live. You get the honks, the occasional (or always) "bird", you get curse words, and road rage. But have you ever been to a place where traffic stalls because people are too polite in traffic? Like something out of the Twilight Zone, Portland is sometimes too, way too, polite when it comes to traffic etiquette. For instance, a pedestrian is slowly but surely crossing the street, you wait patiently while huffing and puffing in your mind and looking at the time. They've all crossed and traffic on the other side continues, preventing you from making a turn. While you are left frustrated and boiling over, Portlanders on the other hand, are the epitome of patience and politeness. Not only do they wait politely for all pedestrians to clear the crosswalk before turning, but they also "hold the door" for other cars to get by. Which means traffic will stall because Portlanders are too polite.
Biking: The Way of Life in Portland
As mentioned, Portland is a picturesque city — to the west the ocean, to the east are mountains. With that, it's no wonder Portland is known to rank as one of the top places for biking. Portlanders are so into biking that the city has incorporated dedicated bike lanes and off-road areas to bike as well. Well, that makes sense, nothing weird there. Right? But did you know that Portland holds an annual naked bike ride? Participants ride their bikes in their birthday suit, annually. So now you are probably searching for Portland's public nudity law. Portland and the entire state of Oregon has a relaxed approach to public nudity in its laws. It says that public nudity is broadly legal, and here's the but (no pun intended), you can be nude as long as it does not cause arousal in others. By now, I am laughing out loud while also saying, "WEIRD!".
These are only to name a few of the many unconventional things that make Portland the next city you should move to and live in. Since now you are convinced to make that move, you are probably searching for long-distance movers to get you and your things moved clear across America and into Portland. You're probably seeing a sea of search results, too. Well let me make it easy on you, services provided like those from, Suddath Portland long distance movers, offer you the ease in moving, especially if you've acquired tons of things throughout the years. They provide free in-home estimates and cater specifically to your needs and budget. They can also provide an estimate using your mobile device via a virtual walkthrough, putting you as part of Portland's tech community and into Silicon Forest.
Tips for Celebrating Christmas While Travelling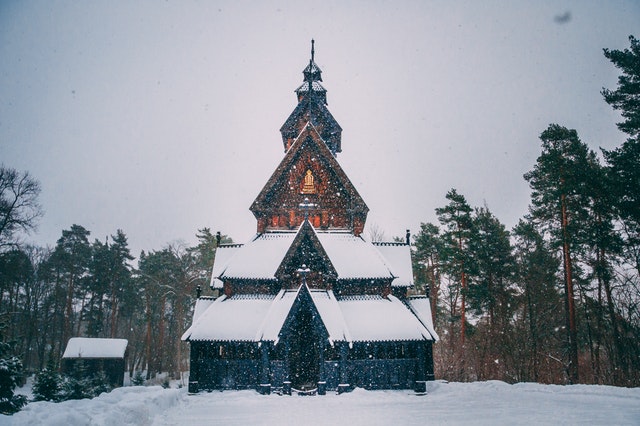 Christmas is a wonderful time of year to spend with those closest to you and showing them how much you care. However, it can be really tough if you're travelling away from home. Whether you're backpacking and hostel hopping or living away in another country -Christmas doesn't quite feel the same if you're not at home. However, there's plenty of things you can do to get into the spirit of things and enjoy your own celebrations.  
Video Call 
One of the most valuable things you can do if you're away from your loved ones is to call them on Christmas Day. Make sure you establish a time which will work for the both of you as you will have to factor in the time differences. Even though you won't be in the same country a video call means you can still spend part of the day celebrating together. You can use whichever app works for you. 
Posting Gifts
Just because you're not in the same country over the holidays doesn't mean you can't send one another gifts. You could send your family and friends festive parcels. They could send you things you miss from home, and you could send them trinkets from the country you're in. Photos and personalised cards are also a great addition to make the gift even more thoughtful. It's important you use a reliable courier system – like Parcel2Go so your packages get there safely and in time for Christmas.  
Embrace the Experience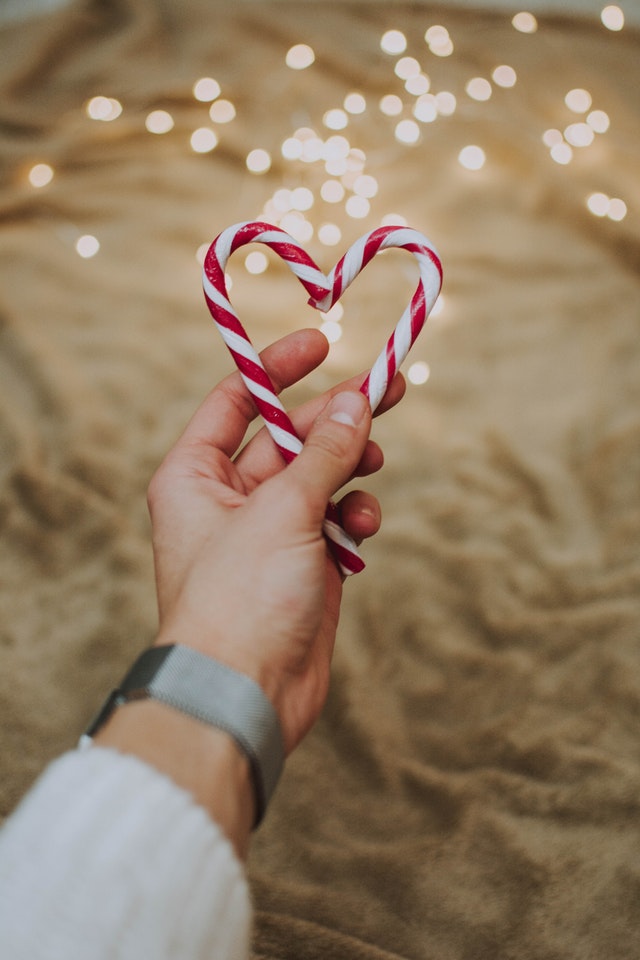 If you're travelling to new places over Christmas, it gives you a great opportunity to do something different. You won't get to do the normal family traditions so why try something completely new? This could be particularly special if you're somewhere warm. You could spend Christmas Day on the beach, having a barbecue or swim in the ocean. There'll be plenty more times with your family and loved ones. Embrace the adventure and see where the day takes you. 
Meet People 
No-one wants to be alone on Christmas. If you're solo travelling, the thought of spending the whole day alone can be daunting. However, the wonderful thing about solo travel is you're rarely by yourself. Get talking with people in the hostel, or whatever place you're staying. You could arrange to do something together.  Or, why not research the place you'll be in beforehand and see what events are being hosted? You could see what the locals are up to. There are so many possibilities and people waiting for you. 
Just because you're away from home for Christmas, doesn't mean you can't still have fun celebrating it. Whatever you end up doing, you're bound to create some unique memories for yourself. Do you have plans for Christmas celebrations while travelling? 
Finding Culture in the Tourist Hotspot of Benidorm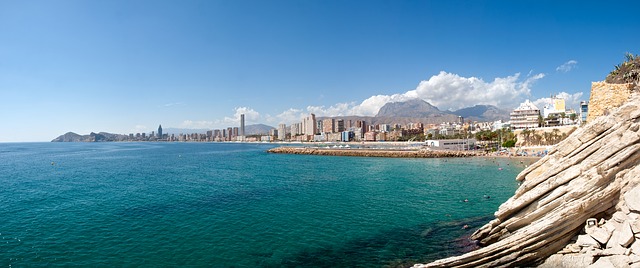 Benidorm is a popular holiday destination with UK families and it is easy to see why because it is an easy and affordable way to have a sun, sea and sand holiday. This does mean that Benidorm doesn't have the best reputation if you are looking for culture, but there is another side to this sunny Spanish seaside resort which will give you an authentic Spanish experience.
Here are a few of the best things to do in Benidorm that will allow you to escape the crowd and find the hidden gems. 
Placa del Castell
The beautiful Placa del Castell is situated at the point of the promontory between the two beaches and it is perhaps the prettiest area in the resort. Featuring checkerboard tales and white balustrades, this is where Benidorm Castle previously sat but is now an idyllic spot with beautiful views and plenty of surroundings bars.
Old Town
Benidorm's quaint Old Town feels almost like stepping back in time and can be a refreshing change of pace from the chaotic beaches. With twisting backstreets, whitewashed buildings and impressive architecture, Old Town is a charming place to explore on foot with plenty of shops, cafes, restaurants and bars to visit along the way for an authentic Spanish experience.
Tapas Alley
Leading on from this, in the heart of Old Town is a small, covered alley called Calle Santo Domingo which is lined with inviting tapas bars. This is the best place to sample authentic Spanish cuisine in Benidorm and a chance to see how the locals live – try sampling some wine and tapas and sitting on the tables out in the alley where you can mingle and people watch.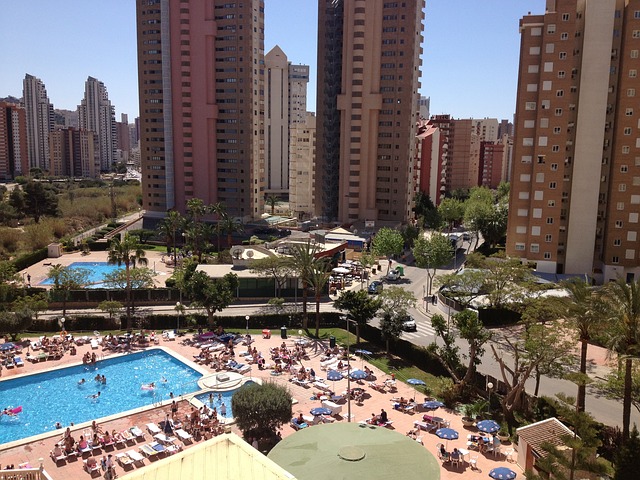 L'Aiguera Park
This long Parkin neoclassical style separates the newer parts of Benidorm from the old and can be a nice place to visit if you are looking to relax and recharge. In addition to the lovely green areas, the park also features two amphitheaters which host a range of cultural shows to check out.
Getting Around
These are a few of the best cultural activities in Benidorm which will allow you to escape the hordes of families. Keep in mind that as such a busy place with tourists, it can be hard to get around which is why it is a good idea to book your transport in advance, including Benidorm transfers from the airport. 
Benidorm has a reputation as being somewhere cheap and cheerful for Brits to enjoy a sun, sea and sand holiday. While there certainly is this side of the Spanish seaside resort, there is also a more cultural, authentic and enjoyable side beneath the surface which is not to be missed and somewhere that allows you to see the real heart and soul of Benidorm. 
Essential Things to Equip Yourself for the Perfect Camping Trip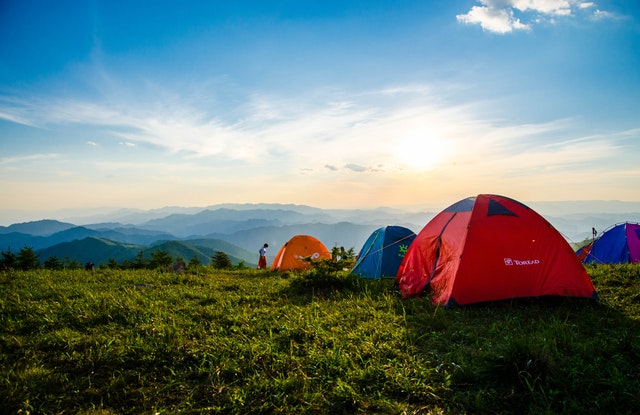 Camping has always been a popular way to take a trip. It can be done in so many ways from a family excursion with all the associated things you need to keep everyone, including children, happy to a solo trek going hiking and climbing in rough and remote terrain. But no matter what form of camping you are getting involved in you need some essential kit that's important for everyone. 
Tent
Well, you need somewhere to sleep. So no matter what happens a tent is an essential part of the trip. So firstly it needs to be waterproof, and windproof. So although you can indeed pick up a cheap pop-up tent for a few dollars it's likely that it won't be up to the task. If you are taking the family then you can get large tents with several rooms and even a living area.  
Sleeping Bag & Mattress 
Next up you are going to need something to sleep in. So a sleeping bag is the first thing to consider. Sleeping bags are rated in two ways, by seasons, as in a four-season bag that will be suitable for spring, summer, autumn, and winter. They are also given a temperature rating, this is done via two values, a comfort value and a survival value, so the first temp, if it is 6 degrees you should be nice and comfortable at that level and then if it has a survival rating of -2 degrees you will survive but it wouldn't be fun. Also, you will need a sleeping mat or a camping mattress as well.
Transport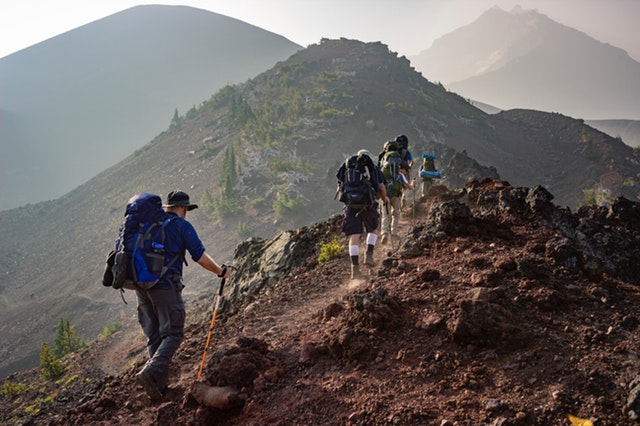 You may be hiking and in that case, then you are your own transport. But if you are driving then you need to consider how to transport everything. Often the more space the better but there will always be decisions to be made so try and keep everything to essentially what is useful. You can even think about converting an old vehicle to turn it into a camping van, check out parkedinparadise.com for some great info and guides on how to achieve this. 
Cooking Equipment
Hungry? Of course you are! So we're going to need cooking equipment. Camping stoves come in a variety of sizes, from a small single burner to a double burner with grill and even bigger barbecues, etc. You also will want to consider camp cookware rather than traditional pots, pans, and plates as the size and weight of the camping versions are designed to be as small and light as possible.
Camp Furniture
You are going to want to sit down and relax, so there is a whole range of camping furniture available these days. You can get everything from normal camp chairs to full inflatable sofas, armchairs and you can get camp kitchens and stores. You can get a fold-away picnic table and even separate pop-rooms to use away from the tents as well. 
So no matter how you do it be sure to enjoy your trip, make sure you have a checklist and bring everything as well.

We have been wearing out our jandals (Kiwi for flip-flops) on our travel adventures around the world since 2009. We think our blog is thought provoking and a little witty. But we have been proven wrong before. Find out more about us here...
What Are You Looking For?