Is a Playa Mujeres All Inclusive Resort Worth It?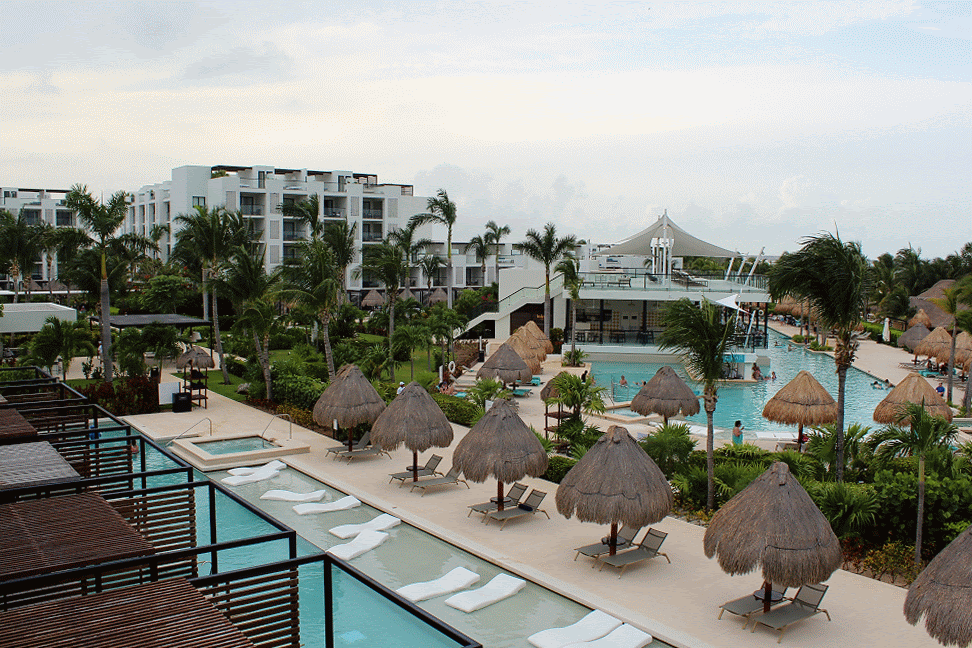 A few months back I had absolutely HAD IT with everything, stuck in traffic yet again after working late, knowing I wouldn't get home in time to say good night to the kids. With the horns blaring around me and the weight of the world on my shoulders, I looked up and saw it. A beach, white sands, blue waters and swaying palm trees, the billboard for Cancun vacations lit up like a sign from the universe. It was time to finally book that Playa Mujeres all inclusive resort I'd been dreaming about.
Before I became a dad I was a backpack/hostel/go with the flow kind of traveler, living on a dime and surviving on convenience store hot dogs. Now that I am older (though not OLD!), I prefer a little more comfort and quality cuisine and I KNOW that keeping the whole family happy is the biggest challenge of all. Last year my sister and her clan went to a Playa Mujeres all inclusive resort and haven't stopped raving about it, she got me hooked on the idea so I went ahead and booked our family vacation at Finest Playa Mujeres.
Is a Playa Mujeres All Inclusive Resort Worth It?
100% yes yes yes, Choosing Finest Playa Mujeres All Inclusive resort is absolutely the best decision ever! We've just come back and now I am the one raving about it to family and friends. The wife loved it, the kids think I am a hero and I've returned feeling like a new man. All I really wanted was a palm tree to sit under with a drink in a pineapple and some quality time with the family but I got so much more.
This was my first experience with an all inclusive resort and it really changed my mind about the whole thing. I envisioned cheap buffet food and cheesy entertainment but Finest Playa Mujeres all inclusive resort was luxurious and elegant!
With my "grown up" palate looking for cuisine beyond le hot dog, I was thrilled by the 12 (yes TWELVE!) restaurants to choose from. The Brass Steakhouse was my fave, best t-bone I've ever tasted, the mushroom sauce was amazing. The wife and I took advantage of the onsite child care and enjoyed a romantic dinner at Le Petit Plaisir, a world-class French restaurant. She LOVED the duck and my grouper was super fresh and delicious. The kids had no trouble finding food they liked, when they wanted it and I loved the freedom of the all inclusive option! Telling the kids to "Order whatever you want" from the beachside server made me feel like super dad.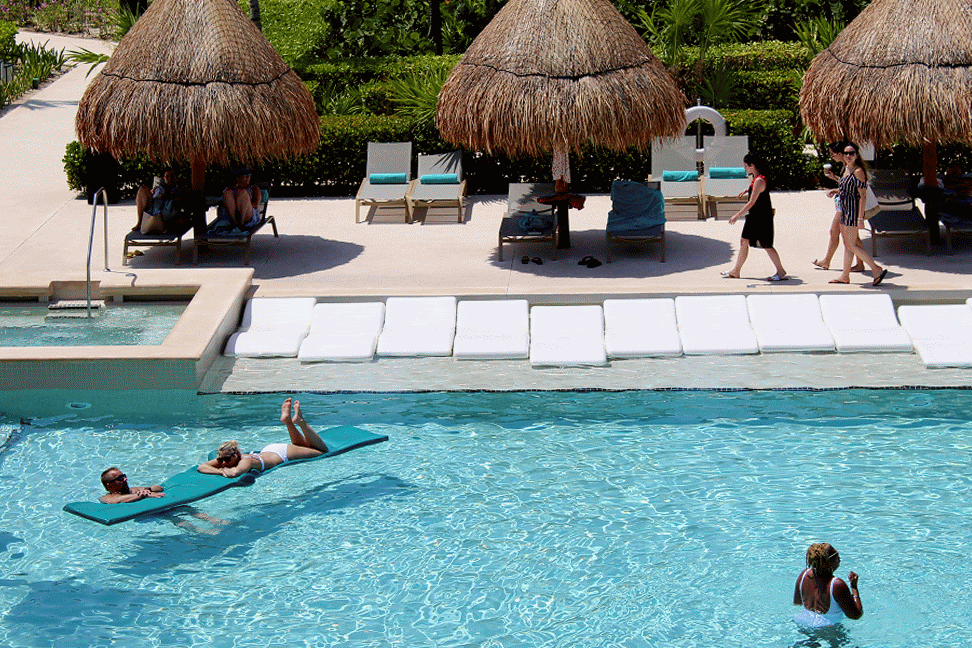 Finest Playa Mujeres All Inclusive Activities
The fine food was amazing but I think my family would say the best part about Finest Playa Mujeres all inclusive was the endless list of activities we enjoyed together! All of us trying to stand up paddle was hilarious, we'll be teasing mom about her lack of balance for a long time but we all got the hang of it in the end. We went kayaking, played a little ping pong, and the wife got her revenge laughing at me and my two left feet in the dance class.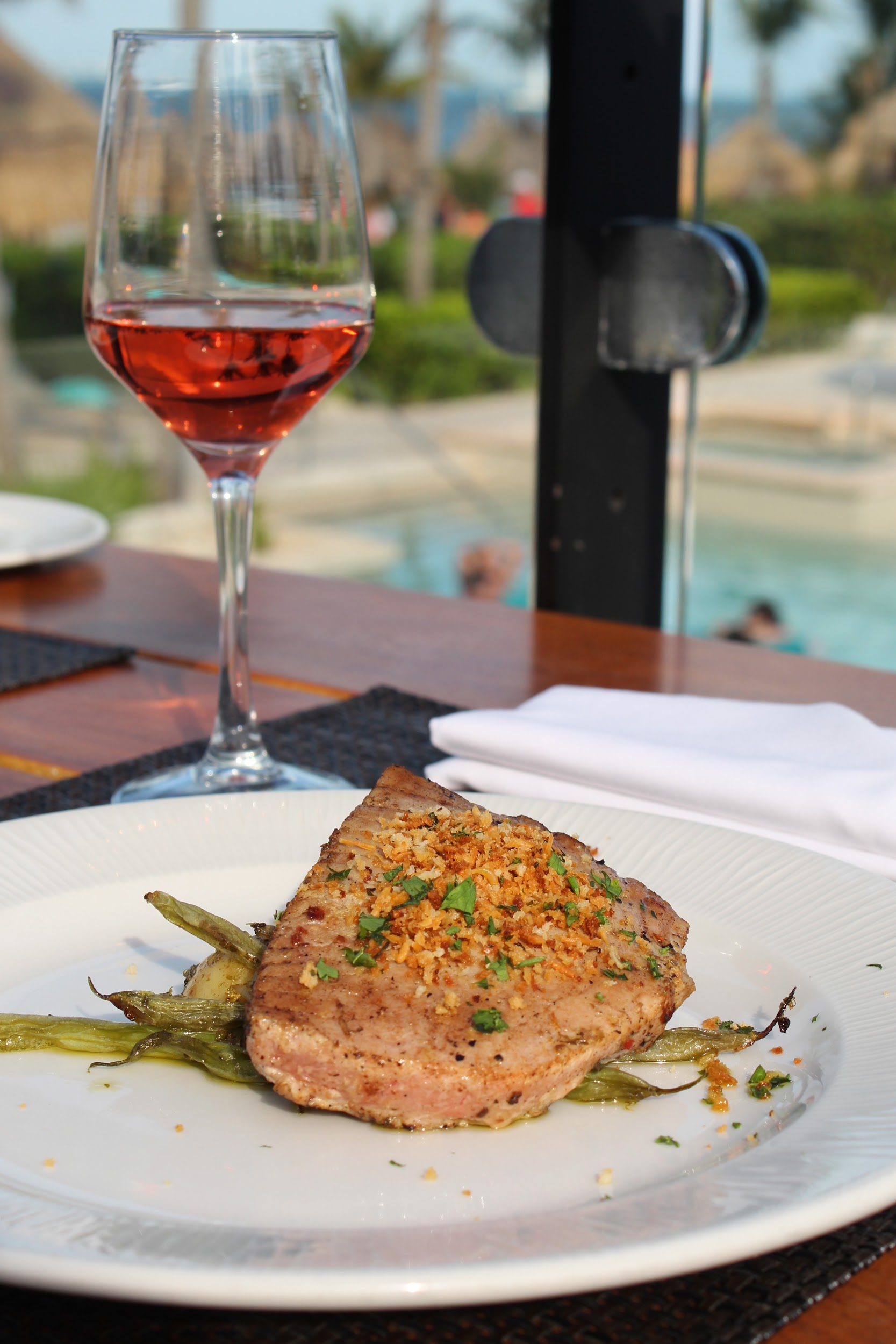 I'm back at work today, anticipating traffic later, but I'm feeling rejuvenated, relaxed and refreshed and I owe it all to Finest Playa Mujeres all inclusive resort. We WILL be back, next trip for romance, the kids can stay with grandma and grandpa, the wife deserves a luxury escape with me! I can't see myself returning to the hostel/hot dog life, from now on, only the finest.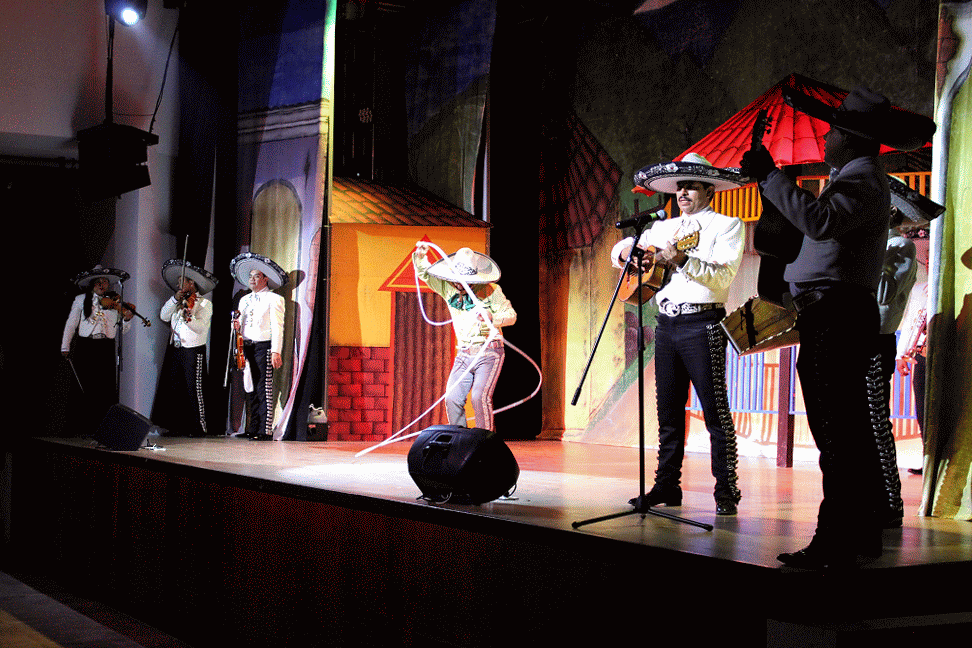 SEO Focus Keyword – Playa Mujeres all inclusive resort
SEO Title – "Is a Playa Mujeres All Inclusive Resort Worth It?"
SEO Meta Description – My family vacation to Finest Playa Mujeres all inclusive resort showed me just how worry-free a Cancun vacation can be! Luxury, quality, variety and value, a fantastic option for a relaxing trip.
Travel Sri Lanka Tips – 5 Things You Need to Know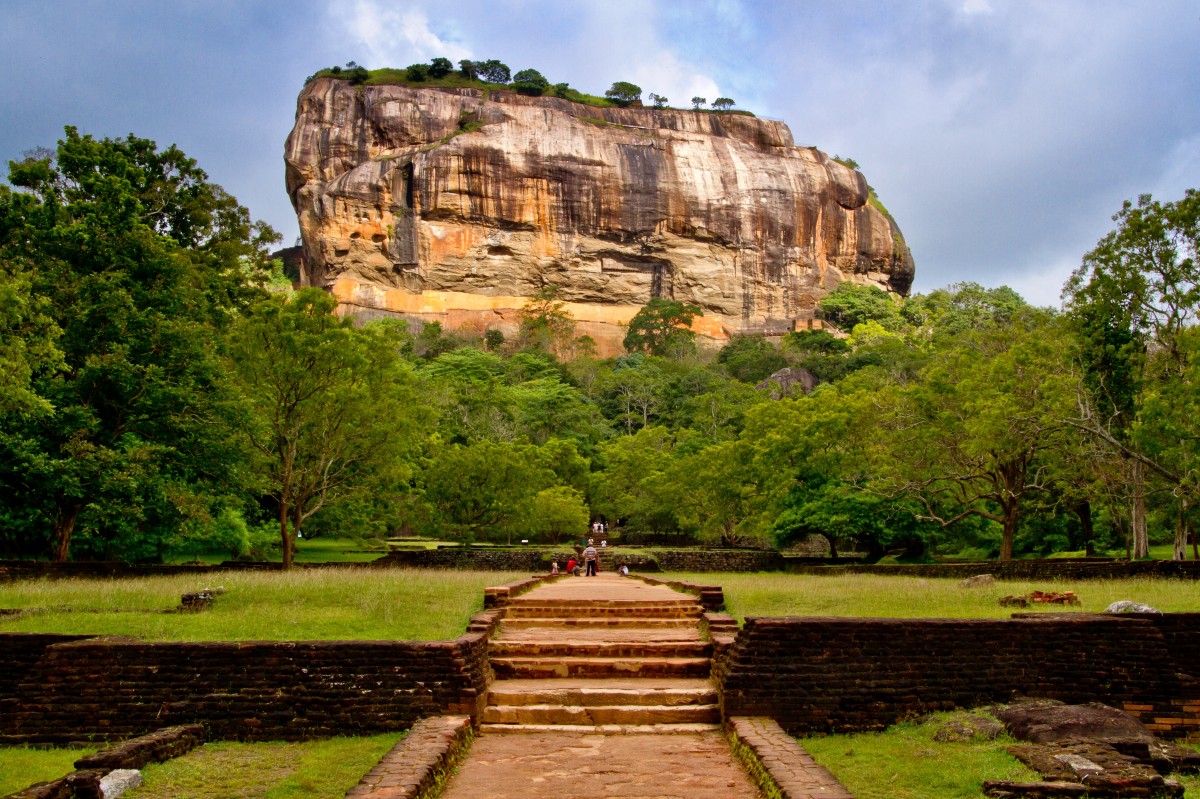 Known as "India's tear", Sri Lanka is a country that has a lot to do. From beach and mountains to surfing, diving, and chaos, all within the same island. Are you looking for adventures? Sri Lanka will not disappoint you, and here we will tell you why.
Polonnaruwa y Anuradhapura: to enjoy cycling
These cities declared World Heritage by UNESCO, are ideal for traveling on two wheels because of distances allow it, and you can stop to observe the beautiful stupas, Buddhist statues, and perfectly preserved ancient temples. Then you can go back to rest at the reserved hotel in Sri Lanka with Voyage Privé.
Lion Rock (Sigiriya): for those who dare to climb
This mountain that represents centuries of Indian history will give you the best views of the island. It is an archaeological ensemble whose history dates back to a prince who made it his fortress due to the feared invasion of his brother, who had usurped the throne and expatriated to India. The views will be worth it since you will appreciate the size of the rock and the extension of the gardens of its base.
Dambulla Caves: to be surprised in silence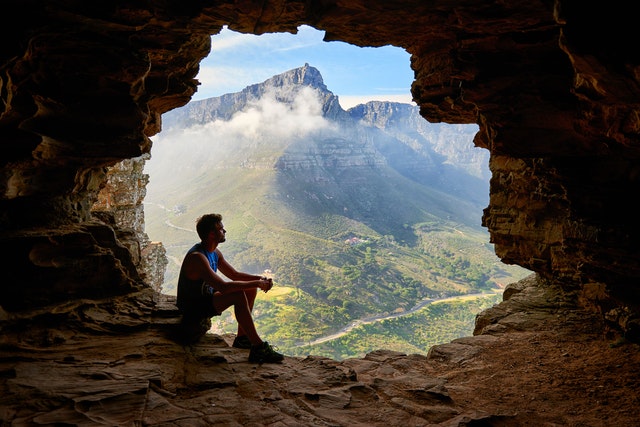 Located at the top of a rock, these caves offer a tour of Hindu religious history that will blow your mind. More than 150 statues and paintings on the walls await you to appreciate them in silence and understand the rich culture of the region.
Beaches of the South: to relax and enjoy
Golden sand and dream palm trees make these beaches an impressive paradise. Medaketiya, Tangalle, and Unawatuna are some of the best beaches on the island, where you will find relaxation on the one hand and, on the other hand, the possibility of surfing and the typical "stilt fisherman" that are so famous for tourism.
Festivals: to have fun and fill with color
If your trip coincides with the date of festivals in the country, you can observe the impressive dances, dresses, and colors that display this type of event. Decorated elephants and the emotion that is lived are things that you will remember for a lifetime. You must follow the lunar calendar to determine the date of the festivals that take place days before the full moon.
Have you started packing yet? Sri Lanka offers adventure, culture, religion, amazing landscapes and many options to enjoy. Start planning your trip and live a great experience!
Tips for A Great Skiing Trip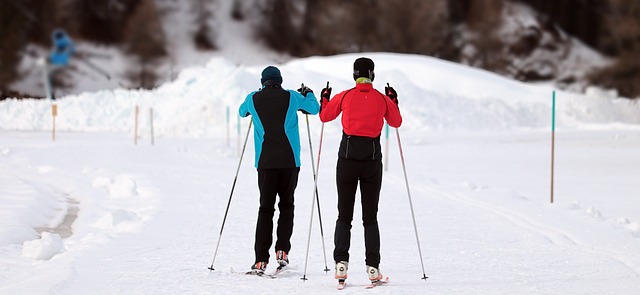 Colorado is undoubtedly one of the best skiing destinations in the U.S., thanks to an abundance of mountain terrain. The beginning of November marks the start of a six-month skiing season that only ends in the last week of April. If you're planning on going backcountry skiing in Colorado, there are so many locations to choose from. But first, it's important to get ready for your trip so that you can have a fun-filled adventure. Here are some tips to help you have the greatest ski trip yet:
You can save big and also avoid the frustrating lineups if you plan your trip for non-holiday periods or midweek. If that isn't an option, book early to save as well as reserve your spot. Remember to check different sources for the best deals and resorts to fit your needs. Look at the websites of various resorts for package deals such as lessons, gear rentals, lodging, lift tickets, and even additional activities, then pick the one that offers the best packages.
The excitement about a trip can quickly fade away when you're already on the road, and you remember that you've forgotten an essential item at home. To avoid dampening your vacation mood, make a checklist of all the things you'll need for your skiing trip. Pack at least a day before traveling, ticking off each item as soon as it goes into the bags. That way, you will have prevented a minor detail from ruining your holiday mood.
If you're a beginner, consider taking skiing lessons at the resort before going to the trails. This will help you to familiarize yourself with some of the basic skills you'll need to ensure your safety and make the experience more enjoyable.
If you're visiting a resort for the first time, it's a good idea to consider hiring a tour guide. A guide can show you all the good trails and spots, allowing you to truly have an unforgettable time.
Many skiing locations cover a wide area, with some even spanning thousands of acres. It's near impossible to explore every corner in a single trip. You can also find it hard to make a choice on which trails to cover and which ones to leave. That's why it's important to make a plan before your vacation begins. That way, you'll already have an idea of what you want to do and where you want to go, which will keep you from wasting precious time being indecisive. In addition, it will allow you to go to trails that are suitable for your skill level.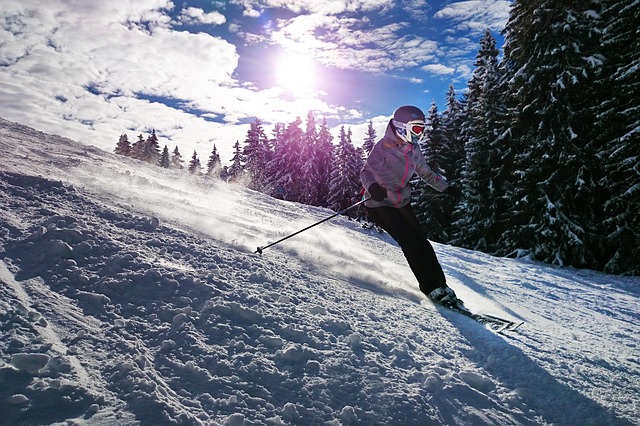 The weather at the mountain can change at any time, so you should come prepared with the right attire. Layering up is the best way to keep yourself protected from the harsh cold and stay comfortable outdoors. Besides, if it gets warmer, all you'll need to do is take off a few items.
While skiing is the main focus of your trip, don't miss the other activities that are around every corner. Go for shopping or sight-seeing, try ice fishing, dog-sledding, and more. These experiences are not only loads of fun, but they also help you to share more meaningful time with family and friends.
With these tips, it will be hard not to have the kind of skiing trip that you have always wanted.
The Best Gaming Genres for Travelers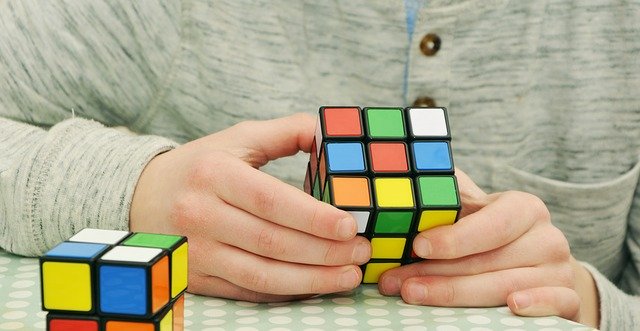 Traveling is the type of activity that every youngster wants to practice consistently. There's no wonder about that since traveling can often represent an eye-opening experience with a long-lasting impact. However, being on a constant move can also have a few downsides, especially if you're traveling alone.
Those lone travelers will often have to fill up large time gaps. Reading books or watching movies always represent a great option. But, for the tech-savvy ones, gaming might be an even better activity. Mobile gaming is the type of gaming that most travelers opt for. Some gaming genres can be better for travelers than others – we're about to highlight those in this article.
Puzzle
Roughly speaking, half of all smartphone gamers opt for the puzzle niche. Female users more than male ones. Games like Tetris, Candy Crush and even Angry Birds are often preferred by casual gamers that are just looking to have a bit of fun. Puzzle games are being played by most age groups, from moms and seniors, all the way to youngsters.
These games are very easy to understand even if it might take a bit of practice to master their mechanics. You can only progress by acting fast and using your logic in the most effective way possible. They are very easy to play on mobile, and that's their biggest upside. Unlike action-filled games like shooters, the puzzle ones require simple actions like tapping or swiping every once in a while – making them perfect for travelers in fastpacing environments.
Casino
Casino games are a great alternative to the puzzle ones if you're looking for something more adrenaline-filled. Although more used on desktop devices, they also have mobile versions. Both of them are very resource-intensive, enabling even users with outdated devices to play games.
For example, an online casino like Gametwist would provide you with access to a countless library of casino games. Even if it acts as a single game or mobile app, an online casino consists of a multitude of top-level games designed to maximize your time and entertainment. This makes them perfect for travelers since all the games are in one place as they won't have to waste time switching in-between apps.
Mobile casinos are great both for beginners and experienced gamblers. They have games for all skill-sets. If you play the free slots, you can lay back and relax as the gameplay is quite interactive and rather simple, ideal for beginners. But you can also play something like poker if you want a challenge that requires more skill.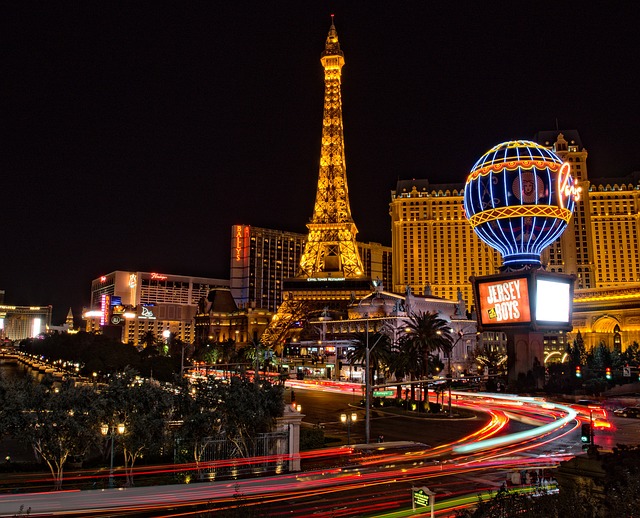 Multiplayer Battle Arenas
Multiplayer Battle Arena games are a combination of strategy and action games. They are still quite easy to play on mobile but they give you a higher level of action. Usually, such games are played through the perspective of a single "champion" – users having the possibility of choosing between multiple ones.
You're certainly familiar with this genre as games like DOTA 2 and League of Legends are huge on PC. Although still fun, mobile MOBAs are less complex with simpler mechanics. Mobile Legends, Arena of Valor and Vainglory are some of the top games from this category on mobile devices. They are very similar to Mightytips, PC MOBAs, providing you with loads of fun in a more dynamic format.
Conclusion
Traveling, although very entertaining most of the time, it can still prove a bit boring when you have to fill in time gaps. Playing mobile games can prove to be one of the best ways to do that. The three genres mentioned above are the best for mobile gaming as they provide loads of entertainment without sacrificing any mobility and performance.

We have been wearing out our jandals (Kiwi for flip-flops) on our travel adventures around the world since 2009. We think our blog is thought provoking and a little witty. But we have been proven wrong before. Find out more about us here...
What Are You Looking For?