Tips on How to find the cheapest travel insurance
Tips on How to find the cheapest travel insurance.
So you've booked your flights and accommodation and what comes next? Your travel insurance. But doesn't travel insurance always seem expensive on top of the price of your holiday you've just paid for!? Never fear there are ways to get the best cover without it costing a fortune.
It can be easy to take the travel insurance offered to you by travel agents or the airlines but do you realise you are often paying twice as much as you need to for the convenience?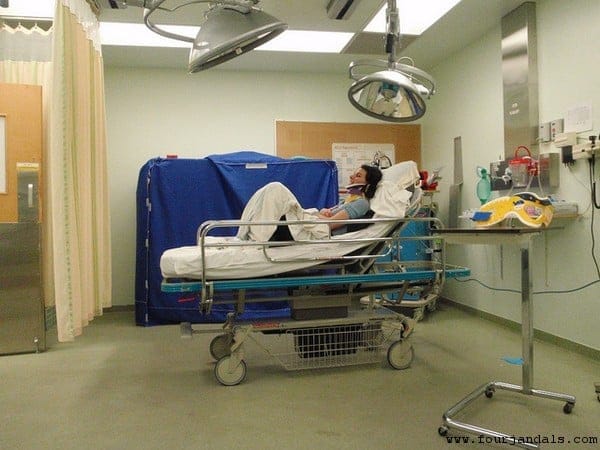 This is why you need travel insurance.
How to find the cheapest travel insurance
There are heaps of ways you can save on your travel insurance and not compromise on cover.
Buy travel insurance direct
To get the best deal – buy direct. If you book it with an airline or travel agent they can often charge 50% commission on top. To get a cheap deal buy online directly with the insurers.
Compare
Like any type of insurance you should shop around and see what deal you can get. Prices will differ from insurer to insurer so you should compare the levels of cover, at the price you want to pay, and see the best deal you can get. The best way to compare policies is to use a comparison site like comparetravelinsurance which lets you compare 100's of travel insurance quotes in seconds.
Consider how often you go on holiday
If you are going away more than twice in a year you should consider an annual multi-trip policy. You will already be saving yourself money by the time you take your second trip.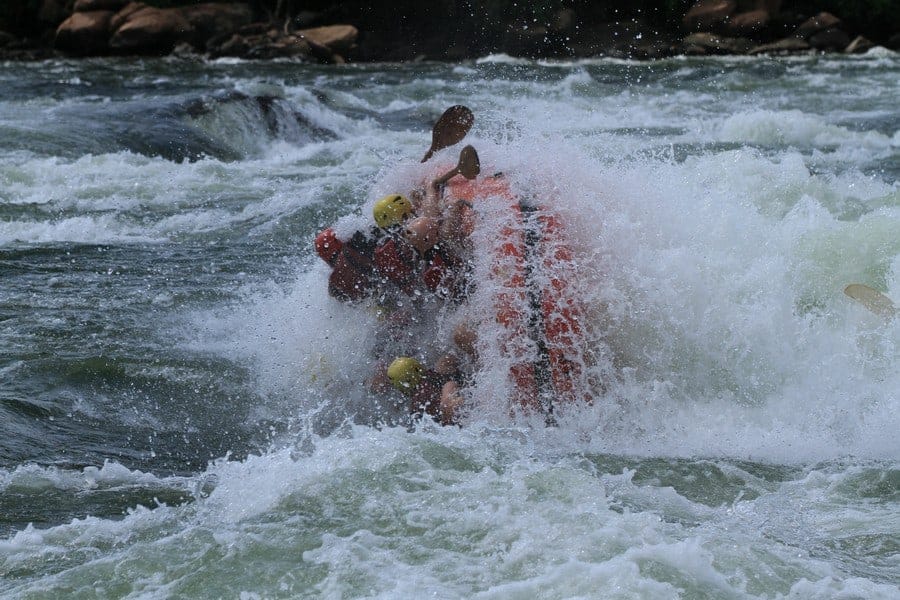 Where are you going?
Different insurers have different pricing levels for the same countries. For example some may list Japan under Asia, some may list it under Worldwide. Pick an insurer which classes your destination in a cheaper region.
Length of trip
Some insurer's base their pricing on the destination you spend the most amount of time in, others the furthest away. If you're travelling to lots of places and spending the least amount of time in the place furthest away you can save by finding an insurer that favours the time spent option.
Level of cover
There will be more than one cover level available for you to buy – basic, standard and comprehensive. You can save by working out what cover you need for your trip. E.g. unlimited medical cover is vital if visiting places such as the USA and many European countries, where medical care is expensive. For other destinations, a lower level of cover might be ok.
Don't under insure
Don't just pick the cheapest policy you find. The worst thing you could do would be to not have enough insurance and have to pay thousands of dollars as a result. If you go for a basic policy – make sure it covers the cost of medical treatment. Did you know a 1 night in hospital in the USA could cost you $21,000! Travel insurance can cost as little as $40 a week so really it's a small price to pay compared to the thousands of dollars you could face in medical fees.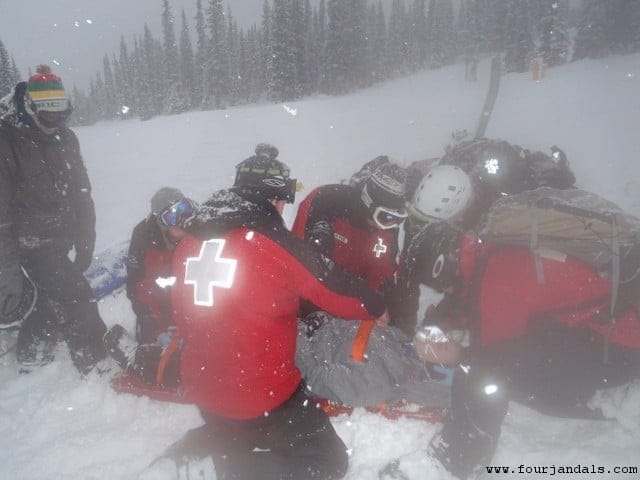 Group policies
If you're travelling in a group of friends or with your family a group policy might save you some $$.
Discounts
Check if you can get a discount from the insurance company you have used before – it doesn't just have to be travel insurance – it could be the insurer you use for your car or home insurance perhaps.
Increase your excess
To pay less on the insurance premiums you can choose to increase the excess payment should you need to make a claim.
Final tip on how to find the cheapest travel insurance… Remember to not just buy the cheapest policy you see! Pick the best travel insurance with a good level of cover at a price you can afford.
The Benefits of Bundling Car Rentals with Hotel Stays in Orlando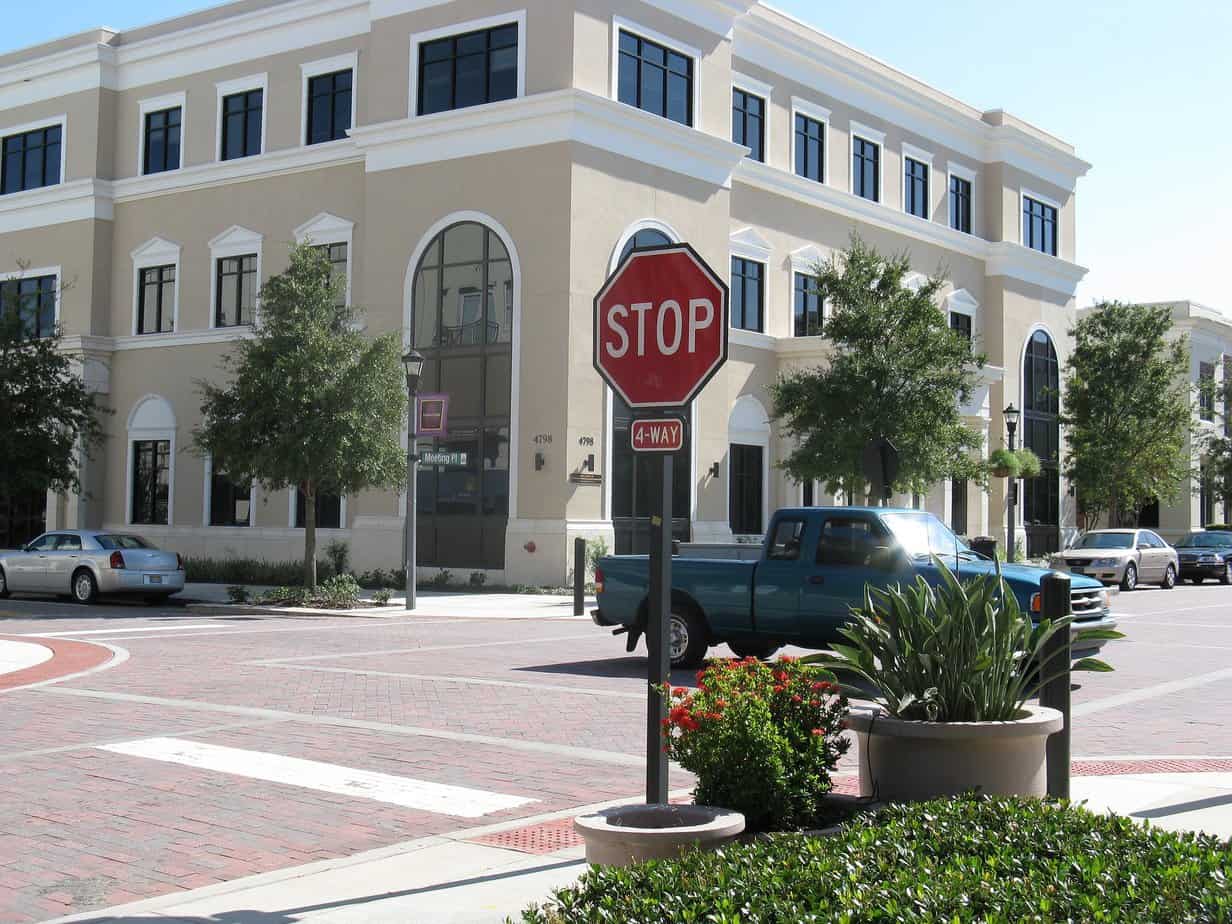 Orlando, Florida is a favorite tourist destination for vacationers for many good reasons. It's the theme park capital of the world, the home of the world-famous Magic Kingdom Park that takes you back to your childhood. Going around can be challenging if it's your first time visiting the city. Tagging children along is even harder considering all the stuff you need to bring for the trip.
When planning your Orlando vacation, it's always strategic to bundle your car rental in Orlando with hotel stays. Planning your trip this way saves you time, money, and headache.
Why Bundle Your Car Rental with Accommodation?
Bundling an Orlando car rental cheap with accommodation is a smart move when planning your trip. Here are five compelling benefits why many tourists do this and why you should too:
Bundling car rental with accommodation is cost-effective.
The biggest benefit you get from bundling a car rental with hotel stays is cost-effectiveness. A car rental in Orlando may give you exclusive perks and discounts when you bundle your rental with an accommodation booking. Travelers who are on a budget can make significant savings from rental and accommodation bundles.
Bundling car rental with accommodation gives you convenience.
When the kids are in tow, you don't want to hassle yourself with separate car rental and hotel bookings. A car rental in Orlando that's booked with a hotel stay makes your whole experience simpler and hassle-free. The car rental will be available at the hotel when you arrive, so you don't have to book a separate ride to the car rental location just to fetch your vehicle.
Bundling car rental with accommodation gives you control over your time.
A car rental in Orlando gives you better control over your time and itinerary. Although taxis and public transportation are available here, commuting takes away precious time that you can otherwise use to enjoy your vacation. When you drive your own rented car, you don't have to worry about getting off at the next bus stop or catching the train before it leaves the station.
Bundling car rental with accommodation gives you peace of mind.
Getting a car rental in Orlando with accommodation gives you security and peace of mind. In case you encounter a problem during your trip, it will be easy to contact the service provider because you'll only have to deal with a single contact person. Getting a resolution is quicker and more efficient compared to booking the two services separately.
Bundling luxury car rental with accommodation makes you more flexible.
You're meant to enjoy every moment of your trip and getting luxury car hire will help you to make the most out of your time there. With a luxury car rental and hotel booked together, you can be more flexible and enjoy your trip stress-free. So, you can also make last-minute adjustments to your itinerary.
Other Travel Tips when Visiting Orlando
If you have plans of visiting Orlando with your family soon, here are some practical tips to keep in mind that will save you money and make your trip more enjoyable.
1) Know when to best visit famous amusement parks such as Disney World.
You'll find some world-famous amusement parks like Disney World, Universal Studios, and Sea World here in Orlando. These parks can be extremely crowded during the Christmas season wherein you have to wait for at least 2 hours for a ride. Beat the crowds by visiting in non-peak seasons like mid-September or mid-January. Book your tickets ahead to get exclusive discounts.
 2)
Book an affordable car rental at the Orlando Airport, MCO.
Commuting around Orlando can be difficult. Save yourself the headache by booking affordable car rentals at MCO. Book in advance and get your car as soon as you land at the airport. It's more cost-efficient compared to commuting your way around the city.
3) Take a day trip to nearby must-see destinations while you're here.
Orlando is the heart of Florida and it's surrounded by must-see destinations that you can explore on a day trip. With a rental vehicle, you can travel with ease to whatever nearby destinations you'd like to explore. Take photos and go, you don't have to spend much to enjoy beautiful Orlando.
Bundling your car rental with hotel stays is cost-effective, convenient, and gives you better control over your time. Additionally, booking your car and accommodation together gives you flexibility and peace of mind. To get the most out of your vacation, know the best time to visit the parks to avoid long queues. Book a car rental at the airport to ensure a happy Orlando experience.
Discover the Best Countries to Visit for Gambling on a Budget: An Adventurer's Guide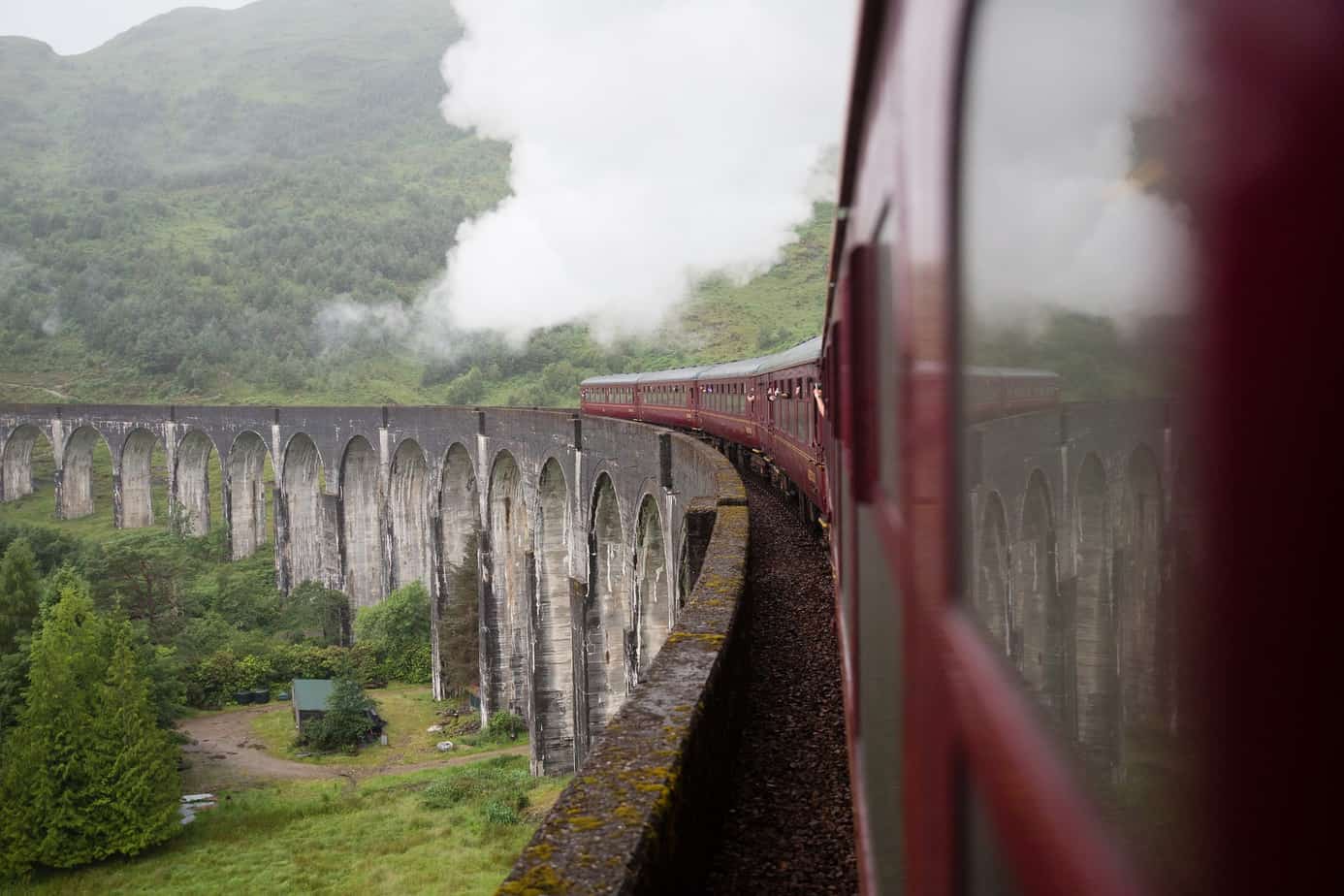 For travelers on a budget, visiting exotic destinations and indulging in some thrilling gambling experiences may seem like a distant dream. But fear not, adventurous gamblers! Many countries worldwide provide thrilling and affordable gambling options that won't break the bank.
New Zealand – A Thrilling Destination for Adventure Seekers
New Zealand is not just a stunningly beautiful country; it's also a land of adventure and excitement, making it a great choice for those who want to mix gaming with sightseeing. The country's many casinos offer a variety of games, including poker, blackjack, roulette, and electronic gaming machines.
Travellers on a tight budget may also find various $1 deposit casino bonus offers in New Zealand, where they can play various casino games for little to no money. Travellers may easily deposit and withdraw money at these casinos thanks to their various payment options. However, it's important to note that some low-deposit casinos may have limited game selection and higher wagering requirements.
However, there are lots of other things you can do in New Zealand besides gambling. This country is a haven for adventurers thanks to its unspoiled landscapes, magnificent scenery, and diverse wildlife. You can enjoy skydiving, hiking, kayaking, bungee jumping, or take a beautiful helicopter trip to experience the breathtaking scenery of the landscape from above. Whatever your budget or preference, New Zealand has something for every type of traveller.
Cambodia – A Haven for Budget Gamblers
Although Cambodia might not be the first place that comes to mind when you think of travel destinations for gamblers, it is quickly rising to the top of the list. The country's gambling market is expanding quickly, and many casinos there provide a wide range of games like baccarat, roulette, and slot machines.
Along with offering a variety of gambling choices, Cambodia is also the location of some of the most magnificent temples in the entire world, including Angkor Wat. You can visit these majestic buildings and become fully immersed in the history and culture of the nation.
Philippines – A Paradise for Beach Lovers
The Philippines is well-known for its beautiful beaches and pristine oceans, but it also has some of Southeast Asia's top gambling locations. The nation's casinos provide a selection of games, including electronic gambling machines, blackjack, roulette, and baccarat.
When you're not gambling, you can explore the nation's numerous stunning islands by snorkelling, scuba diving, or unwinding on the beach with a cool drink.
Conclusion
Travelling the world and taking part in thrilling gambling activities don't have to be expensive. You may have a memorable adventure that blends the thrill of gambling with the excitement of exploring while staying within your budget by travelling to places like New Zealand, Cambodia, and the Philippines. So pack your bags, and get ready for an unforgettable journey!
Everything you Need to Know When Booking a Boutique Hotel in Tel Aviv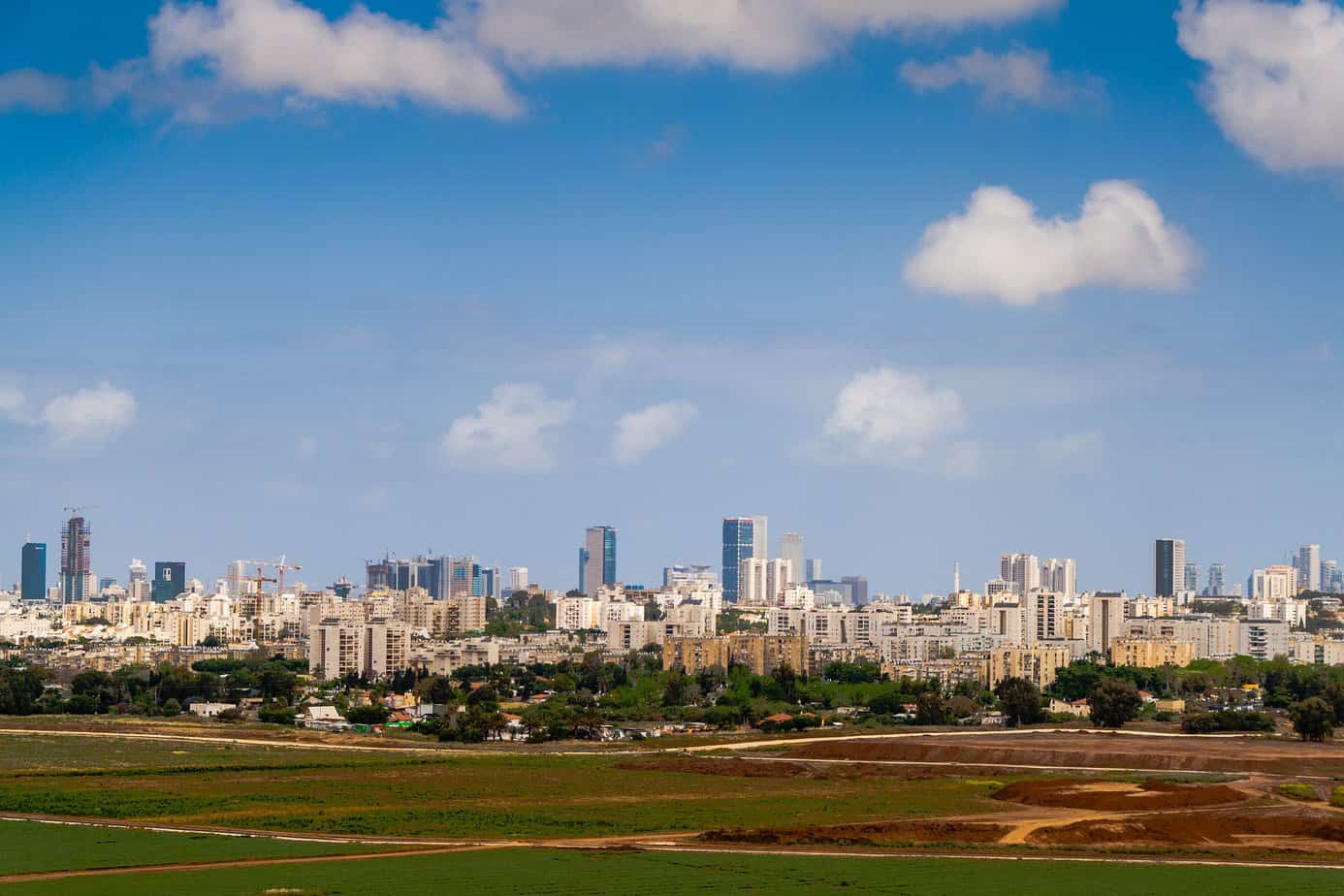 Tel Aviv is a city that offers visitors a unique blend of history, culture, and modernity. With its stunning beaches, vibrant nightlife, and incredible food scene, it's no wonder that so many people flock to this bustling city every year. When it comes to finding the perfect accommodation in Tel Aviv, a boutique hotel can offer a personalized and memorable experience. In this article, we'll explore everything you need to know when booking a boutique hotel in Tel Aviv.
First and foremost, it's important to understand what sets a boutique hotel in Tel Aviv apart from other types of accommodation. Boutique hotels are typically smaller than traditional hotels, and they offer a more personalized and intimate experience for guests. They often have unique decor, with each room designed to feel like a home away from home. Boutique hotels in Tel Aviv may also offer special amenities like rooftop terraces, spas, and pool areas.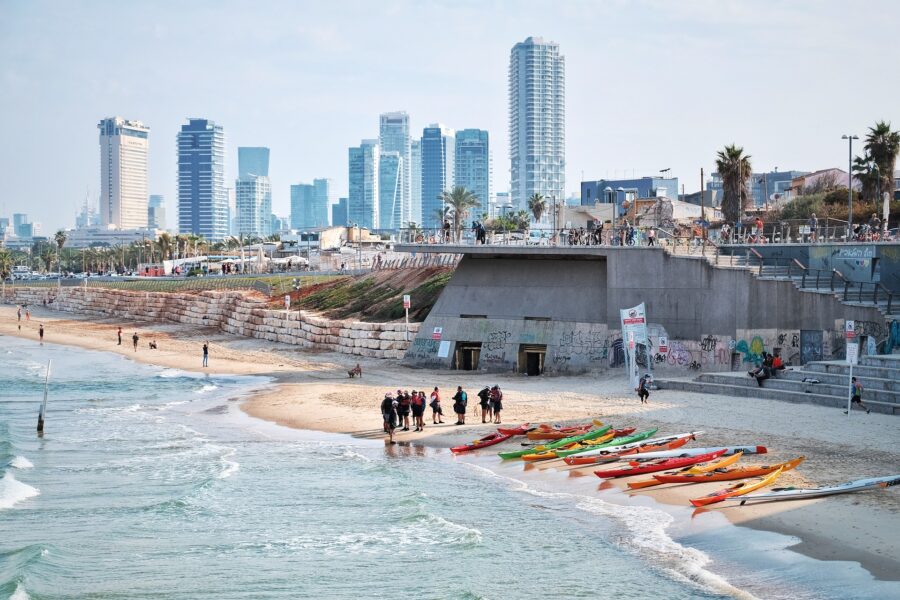 When it comes to location, a boutique hotel near Tel Aviv beach can be a great choice for those looking to soak up the sun and enjoy the Mediterranean sea. Many boutique hotels are located just a short walk from the beach. These chic hotels offer comfortable rooms and a rooftop terrace with stunning views of the city. The location is ideal for those who want to be close to the beach while still having easy access to the city's many cultural attractions.
If you're looking for a gay hotel in Tel Aviv, there are many options to choose from. The city is known for its thriving LGBTQ+ community, and many boutique hotels cater specifically to this demographic.
When booking a boutique hotel in Tel Aviv, it's important to consider your budget. While boutique hotels can be more expensive than traditional hotels, they often offer unique amenities and personalized experiences that make the extra cost worth it. However, there are also budget-friendly options available.
Another factor to consider when booking a boutique hotel in Tel Aviv is the level of service you can expect. Boutique hotels often pride themselves on providing personalized and attentive service to their guests. This may include things like 24-hour front desk assistance, concierge services, and in-room dining options. It's worth researching the level of service offered by each hotel you're considering to ensure that it meets your expectations.
When it comes to finding the right boutique hotel in Tel Aviv, it's also important to do your research on the different neighborhoods in the city. Some of the most popular areas for tourists include the beachside neighborhoods of Jaffa and Tel Aviv Port, as well as the trendy neighborhoods of Neve Tzedek and Rothschild Boulevard. Each neighborhood has its own unique character and attractions, so it's worth considering what you're interested in seeing and doing during your stay in Tel Aviv.
The Boutique Hotels in Tel Aviv are the perfect destination for a romantic vacation in Tel Aviv. The hotels are located just steps away from the beach, making it the perfect place to relax and unwind with your partner. The hotel's elegant and sophisticated decor creates a romantic atmosphere, with plush furnishings and luxurious amenities designed to make you feel pampered and special.
The hotel's rooms and suites are beautifully appointed, with comfortable beds, high-quality linens, and thoughtful touches like complimentary wine and chocolates. Many rooms also feature balconies with stunning views of the Mediterranean Sea, creating the perfect backdrop for a romantic evening.
In addition to their luxurious accommodations, boutique hotels offer a range of amenities designed to help you and your partner relax and enjoy your time together. The hotel's rooftop terrace and sun loungers, provide the perfect place to soak up the sun and enjoy the stunning views of the Tel Aviv skyline.
Finally, the hotel's location in the heart of Tel Aviv means that you're just steps away from some of the city's best restaurants, bars, and attractions. Whether you're interested in exploring the vibrant nightlife scene, taking a romantic stroll along the beach, or simply enjoying a delicious meal together, a Boutique Hotel puts you in the perfect position to experience all that Tel Aviv has to offer. Don't forget you can also enjoy a good Israeli breakfast in Tel Aviv.
In short, a romantic getaway at a boutique hotel in Tel Aviv is an experience that you and your partner will never forget. With its luxurious accommodations, stunning views, and range of amenities designed to help you relax and unwind, a boutique hotel provides the perfect base from which to explore one of the most romantic cities in the world.
Overall, there are many things to consider when booking a boutique hotel in Tel Aviv. From location and budget to amenities and service, it's important to do your research to ensure that you find the perfect accommodation for your needs. Whether you're looking for a relaxing beach vacation or a lively city break, Tel Aviv has plenty to offer, and a boutique hotel can provide the perfect base from which to explore all that the city has to offer. So start planning your trip today and get ready to experience the magic of this incredible city!

We have been wearing out our jandals (Kiwi for flip-flops) on our travel adventures around the world since 2009. We think our blog is thought provoking and a little witty. But we have been proven wrong before. Find out more about us here...
What Are You Looking For?