Philippines Couples Vacation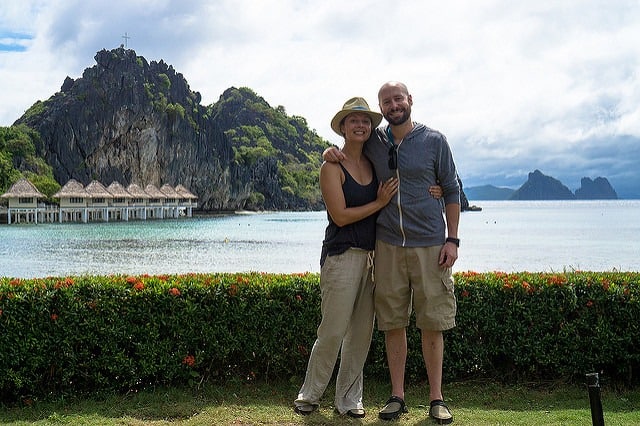 The Philippines is one of the least explored countries in Southeast Asia. While tourism has picked up over the last few years, it is still mostly a backpacker's destination. That said, one recent trend has been the increase of couples, especially honeymooners, who come to the country in search of romantic, unspoiled beaches.
While standard honeymoon vacation packages offer a visit to the country's main tourist spots, Palawan and Boracay, there are so much more you can see if you dare go off the grid for a short while. This is especially true now, with Boracay island being closed for at least 6 months for rehabilitation.
Boracay's closure shows exactly why responsible tourism is so important, to preserve nature and keep the place clean and safe. Over-development is a huge risk in 3rd world countries which are rapidly becoming tourist magnets, and it's clear this is already starting to happen in the Philippines. Luckily, there are so many other beautiful islands to which the mainstream tourists didn't come to yet. This might be your last chance to enjoy those places before they are lost forever in the hands of modernization and commercialization.
Palawan's hidden secrets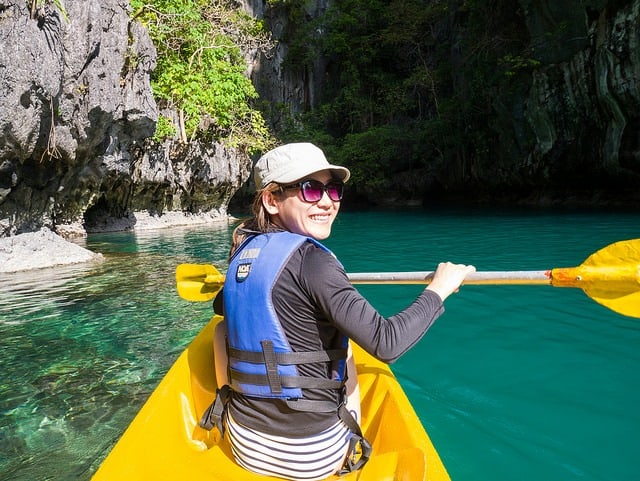 No one in his right mind would tell you to not visit Palawan, one of the most beautiful islands in the world. There is, however, ways to make your trip more special and help you avoid the crowds. The 2 most popular locations in Palawan are El Nido and Coron, both offering some of the most spectacular small islands and hidden lagoons you will ever see. The problem is there are literally hordes of tourists taking the island-hopping tours each day, so you never get to really enjoy those places to yourself.
One solution, if you can afford it, would be to hire a private speedboat. You can leave at your own time, and since the boat is faster than the sailboats used for regular tours you can easily reach all the nice places before the organized tours gets there. This option is more relevant for families and larger groups, since you can split the cost of the speedboat between all of you. Couples might find renting a boat each day to be too costly though.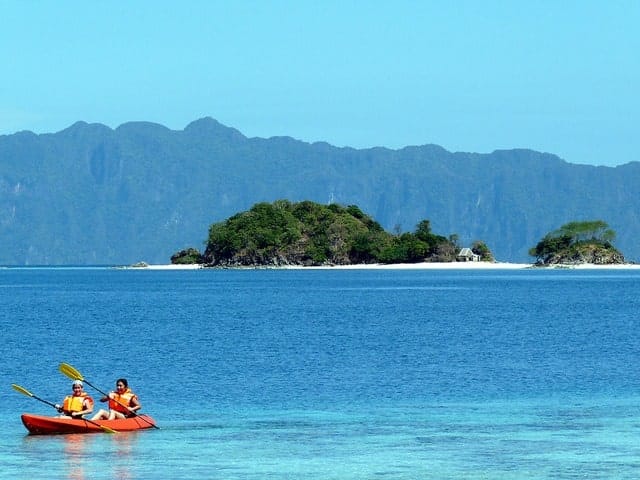 The alternative to that would be to go to the islands and beaches which are still off the tourist radar instead. In El Nido, a perfect solution would be to stay at the Qi Palawan resort and take their tours when you feel like it. This romantic boutique resort is owned by foreigners and standards are very high, it's a perfect place for couples who want a romantic and private setting for their vacation. The resort is located about an hour's drive from El Nido town and facing the other side of the bay, so it's ideal for going on alternative tours.
For Coron, the same trick applies. The northern part of the island is much less developed but the beaches and scenery there is just as breathtaking. Near the area called San Jose there is a small pier called decalachao, from which you can go diving with sea cows, one of the most unique diving experiences the Philippines has to offer. Alternatively, you can also stay at the eastern side of the island, where more traditional island hopping tours are offered.
Siargao island – the next Boracay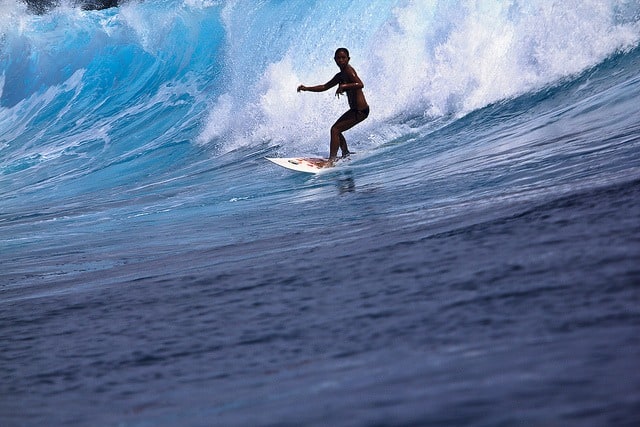 If you ask any Filipino where the next big tourist spot will be, the answer is always Siargao. And it seems like a self-fulfilling prophecy and the island is now fully booked for months in advance due to Boracay's imminent closure. This has caught Siargao's hotel industry by surprise, as this place is still relatively undeveloped and is now full of tourists looking for a place to sleep at.
What used to be one of the best hidden secrets and an ultimate backpacker destination is now quickly turning into a crowded tourist mecca. Now might be your last chance of going there and enjoying some peace and quiet before this happens. If you do go there, make sure you check for availability and book your stay in advance. luckily, there are plenty of places offering homestays, dormitory and Airbnb style accommodation, so finding room on a budget is still relatively quite easy.
The main area in Siargao is called General Luna, and it stretches out all the way into Cloud Nine beach. That beach also has quite a few hotels right next to it, since it is considered one of the best surfing spots in the world and is the original reason why Siargao picked up traction among tourists.
The best way to enjoy Siargao is by renting a motorbike and going on adventures yourself. The organized tours are cheap and quite fun, but you can easily get to all the cool places even without them. When you explore by yourself you get a chance to be on your own itinerary and stop anytime you see something interesting. And believe us, there is plenty to see in Siargao – hidden white sand beaches, thick jungles and stunning landscape all around.
If you feel brave, take the boat trip to Bucas Grande. It's a grueling 3 hours sail in each direction, but once you get there you'll understand it was worth the trouble. Sohoton cove is considered one of the most beautiful and unique lagoons in the country, rivaled only by the majestic scenes of Palawan. Right next to the lagoon there's also the jellyfish sanctuary, where you can swim with stunning stingless jellyfish. Overall the area makes for a great location for a full day tour, filled with fun and unique attractions.
Malapascua – more than just diving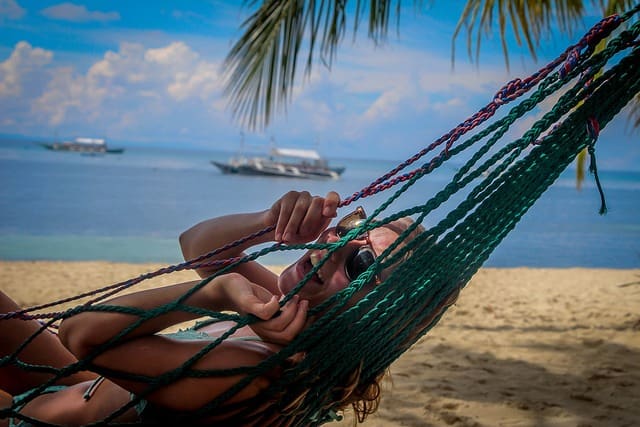 For people who really want to go off the beaten path, there aren't many better places to visit than Malapascua – a small island right off the northern shores of Cebu island. The fact it takes 5-6 hours to get to the island (van/bus then a ferry) is actually a plus, as it keeps it remote enough that you can enjoy the ultimate island getaway adventure.
Malapascua is mostly famous for its amazing dive sites and a very well-developed diving scene in general. It's one of the few places in the world where you are almost 100% guaranteed to see thresher sharks in the wild every day. What few people realize though, is that the island also has quite a few really nice boutique resorts. Developed by the island's fledgling European community, these resorts offer a fantastic solution for couples who want to stay at a nice, small resort but still enjoy excellent amenities.
Overall, Malapascua is one of the best places to go to if you want that unspoiled island vacation, but also care about a comfortable stay. Thanks to the fact this island is so close to Cebu, it can easily be combined with other, equally beautiful locations nearby. Moalboal is a very popular diving town in its own right, and also home to the famous Kawasan Falls. Bohol is a popular tourist island nearby, closely resembling the beach party mentality of Boracay. Lastly, if you truly want to go off the grid, then take a trip to the exotic Camotes islands, a stunning location where even electricity and running water are considered luxury.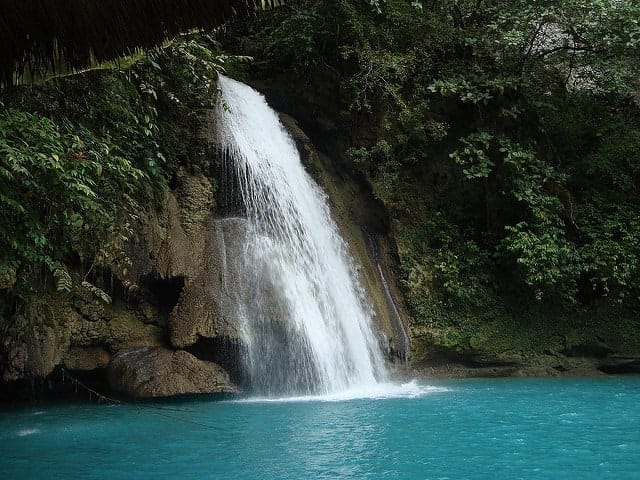 Don't be afraid of exploring on your own
While the advice above is certainly enough to help you create an exciting trip, a big part of the fun is exploring the unknown by yourself. A big part of a vacation in the Philippines is its free spirited and adventurous nature. To fully enjoy what this country has to offer, you have to let go and learn how to go with the flow.
Luckily, the locals are extremely friendly and helpful and they all speak English. Start talking to people around you and soon you will be able to find a ton of exciting new things to do everywhere you go. Make friends with other travelers and book tours together – you'll get to learn from their insights and it will also help you cut back on the costs.
The Philippines, with the exception of Mindanao island and some parts of Manila, is a very safe place. Don't be too afraid to mingle or explore just because you feel you might get hurt. The worst you might encounter is petty crimes such as pickpocketing or small tourist scams, especially since couples are rarely targeted. These can be easily avoided by staying alert and using basic common sense. There's no reason you won't be able to discover everything this country has to offer and have the perfect holiday with your loved one.
THINGS YOU SHOULD KNOW BEFORE TRAVELING TO SINGAPORE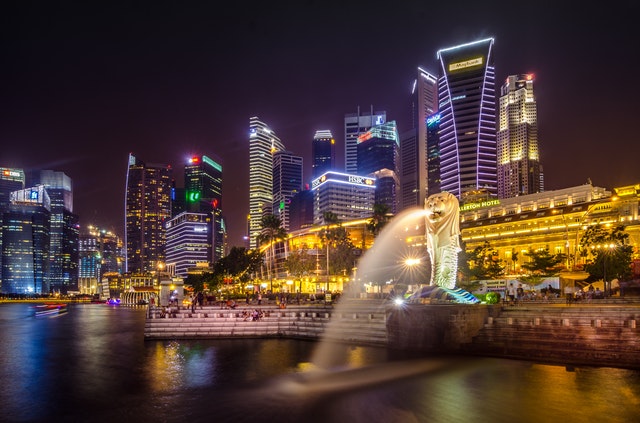 If you are looking for one of the most dazzling and beautiful places in the world to visit, Singapore comes to mind. Over the years, the city's accolade of historic culture, luxury buildings, skyscrapers, hotels, tourist sites, and lifestyle has created a deep craving in many travelers.
If you're one of those travelers craving to visit Singapore, you need to consider the following key things before making your plans:
1.     Singaporean Visa
Travelers from countries such as China, Russia, India, Armenia, and North Korea are required to have an e-visa. If you are from Libya, Egypt, Sudan, Yamen, Jordan, Saudi Arabia, Iraq, Somalia and the like, it is required to have a visa vignette attached to your passport. Your Singaporean visa can be acquired through the embassy or a visa agent.
Citizens of the United States of America, the European Union, Australia, Norway, South Korea, and Switzerland are free to enter Singapore without a visa for 90 days. Aside from these, all travelers need to have their citizenship passports.
2.     Accommodation
There are many exquisite and world-class hotels in Singapore, each with competitive prices and services. Instead of trying to search them all out on Google, you can easily check, review and select the best hotels at this hotel booking platform. They offer honest pricing, multiple payment options, real customer reviews, best prices and amazing discounts that enhance your trip.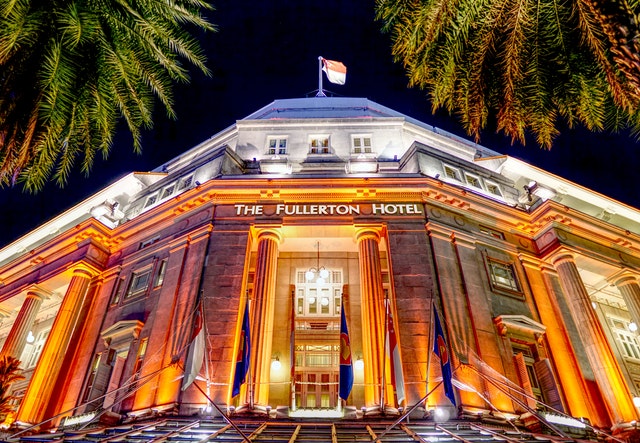 3.     Food
You can get local and international dishes from restaurants around. It can be a bit expensive. So, you can also consider hawker streets for affordable food prices. Alcohol is generally expensive in Singapore. After 10.30 pm, it's not allowed to buy or drink alcohol in public. However, you can enjoy it in your hotel room, pub or restaurant.
4.     Lifestyle & Safety
Smoking and vaping in public are illegal in Singapore. It can only be done in restricted zones. Chewing gum is also not allowed. The climate is either warm or humid. So, you need to wear light and breathable cloths while going for the tour. With transport, you have various options: taxi, train or public transport. The city is very peaceful, disciplined and crime-free. Therefore, there's no need to worry so much about your safety. But that doesn't mean you shouldn't carry along your travel first aid kit.
5.     Tourism & Leisure 
If your aim is to spend your holiday in Singapore, there are a host of attractive tourist destinations. There are countless places for entertainment, swimming, beach riding, skating, sightseeing, relaxation, meditation, and leisure. Some of them are Gardens Bay, Sentosa Islands, SEA Aquarium, USS, ArtScience Museum, and the Singaporean Zoo.
10 Things You Didn't Know About China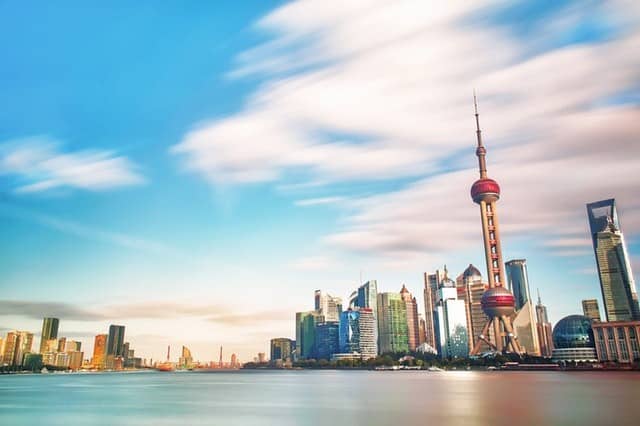 The People's Republic of China is an amazing country, with an ancient history steeped in wonder and so many modern marvels to explore. This fascinating and unique country is the most populated country in the world, as well as one of the largest by land mass.
Many of the people who live here still abide by their traditional Chinese culture, but the country has always been at the forefront of innovation too, graduating more science, technology, engineering, and mathematics students than any other country in recent years.
You probably already know that China is the world's longest continuous civilization, that its Great Wall is the largest manmade structure on the planet (but contrary to popular belief, is not visible from space), and the Silk Road is the oldest and longest trade route ever; however, did you know that China is also responsible for the creation of our modern decimal and binary systems, algebra, geometry, and the discovery of the human circulatory system?
Did you also know that 1.7 million pigs are consumed daily in China and that one weird delicacy is 'urine eggs' which are eggs boiled for 24 hours in the urine of young boys? Neither did we! Here are ten more amazing facts about China that you probably didn't know:
China has only one time zone
Despite being the third-largest country in the world by square mileage (China is almost as wide as the US) and technically spanning five time zones, the whole country has operated under one single time zone since 1949, when 'Beijing Standard Time' was made official by the Communist Party. That means when it's 6am in Beijing, it's also 6am across the other side of the country – even though the sun won't rise for approximately three hours.
Most schools, transport services, and other Government services in the westernmost region of Xinjiang obey Beijing time, while many local businesses stick to their own time. This means kids are walking to school by starlight, while later, some locals are getting caught up in rush hour traffic… at 7pm!
Chinese new moms are meant to 'sit' for four weeks
You might have heard that couples in China need to apply for a 'Family Planning Certificate' to have a baby, but did you know that after the birth, new moms are customarily meant to stay in confinement for a month?
This tradition – called 'Sitting the Month' – involves the new mother resting in bed for a month, not exposing herself to people or any conditions that may cause stress, such as exertion, cold weather, emotional stress, and traditionally, even water!
Being physically wet was thought to pose a health risk to the mother, as she may catch a cold if she's exposed to these elements through bathing and hair washing. Thankfully, avoiding water is less often practiced these days, but mothers (and sometimes fathers) still regularly participate.
The confinement is designed to give the mother rest and recover from the birth, ensure both her and her baby aren't exposed to unnecessary threats, improve breastmilk production and strengthen the maternal bond.
Soccer was invented in China
The ancient Chinese not only invented paper, gunpowder, printing and the compass, but they also invented the concept of soccer (or football, if you prefer). The game of 'cuju' – which means 'kick the ball with foot' – was regularly played during the Han Dynasty (206 BC-220 AD). The popularity of cuju then spread to neighboring countries and the rest is history!
You can't access western websites in China
While China is undoubtedly a captivating country with unsurpassed beauty, fascinating history, and amazing people, the current Government don't really want to dilute it all with western influence, so they have created a state of heavy censorship, banning many western internet sites.
If you were considering a visit to China, don't expect to be able to browse Google, Facebook, Twitter, Youtube or Reddit sites, just to name a few – these have been blocked by what many have dubbed the 'Great Firewall of China'.
The Government have even attempted to block methods for circumventing their firewall, including blocking the use of many VPNs. Thankfully, it's still really easy to bypass this firewall using VPNs, but only if you know which ones still work! If you want to know which VPNs to use to get through China's firewall, visit vpnMentor's article '9 Best (Still Working in 2019) VPNs for China – 3 Are FREE' and enjoy some internet freedom in China.
The Chinese heavily censor their film industry
There is no film rating system in place in China, but that doesn't mean it's a haven for 12-year-olds who want to watch adults only films. Films are censored for the same reasons as the country's internet.
Instead of ratings, there is a 36-person committee who ensure nothing untoward or inappropriate makes it through to Chinese audiences. When they find something too raunchy, violent, flamboyant or insulting to China, they simply cut the entire scene out of the film before releasing it to the public!
These cuts include the famous nude painting scene in Titanic being removed, a whole minute of 'Bohemian Rhapsody' being cut due to a man-on-man kissing scene and drug use, as well as 13 minutes of 'Men In Black 3' being removed because it featured an alien disguised as a Chinese person. If you're in China and want to watch any censored films, you can use one of the VPNs mentioned here.
Chinese manners are a little different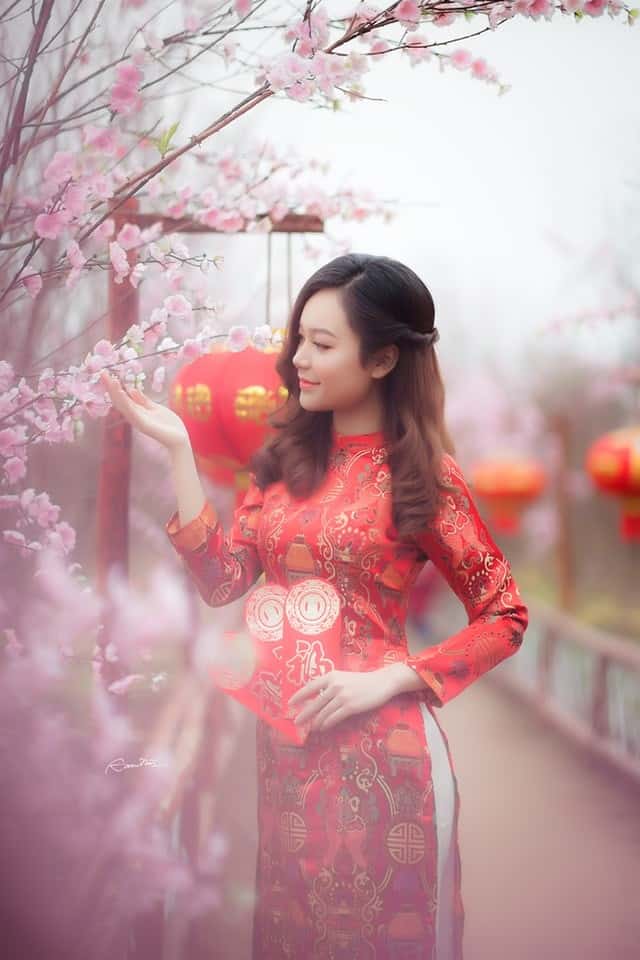 Many countries think burping after a meal shows that the meal was delicious and is a sign of good manners, while other countries don't blink an eye at spitting in the streets. There are also plenty of people who don't think yawning wide or grunting are rude – in China, all of these are totally acceptable while eating!
Even more interesting is the country's lack of diaper use. Older babies and toddlers who are able to use a potty don't wear them. Instead, they wear special pants with a split in the rear and when they need to go potty, they squat wherever they feel like it and go. We don't just mean outside either. It's acceptable for the youngest Chinese citizens to poop or pee wherever they feel the need to, inside or out!
China is full of cavemen
Not really, but close! Due to inheritance, tradition and sometimes poverty and lack of affordable housing, an estimated 35 million Chinese people live in caves. The majority live in the yellow, porous cliffs and hillsides of the Loess plateau in Shaanxi province. The Government has attempted to move them on but the long-term residents love their cave homes and refuse to budge.
The Chinese do actually eat canine meat and also invented the first ice cream
Most people have heard the rumor that Chinese people eat dogs and this is actually no rumor. In the city of Yulin for one day per year, the residents celebrate the summer solstice by eating dogs bred for this purpose. The dog meat is eaten as a tradition that started 4000 years ago.
Another ancient tradition that started around the same time is the milk-based treats that the Chinese invented, made with yaks milk and rice and cooled with saltpeter (potassium nitrate) and snow poured on the outside of the containers. Yes, these were the first milk-based ice treats most similar to what we now think of today as ice cream.
The Chinese are masters of war
You may think that large gas and chemical weapons are a fairly modern invention, but the Chinese were actually the first to poison people on a mass scale, with incendiary weapons being reportedly used as early as 200BC according to Sun Tzu's 'Art of War'.
There were also reports of arsenic gas bombs being used by the Chinese as early as 1000BC and their war history is littered with similar references and hundreds of recipes for weapons of mass destruction, like the supernatural -sounding 'soul-hunting fog'. They may have also been the first country to utilize covert spy operations, as they invented kites to gather military intelligence about 3000 years ago.
The Art of War is itself a bible of warfare tactics and many strategies from the book are still used today. While the Chinese have always been ruthless to their enemies, they aren't completely war oriented – Shanghai was the only port in the world who were accepting Jewish people without visas during the holocaust.
China has the World's largest army
The Chinese aren't only masters of war historically, but they are also well-prepared for any future combat. The People's Liberation Army boasts the largest number of soldiers on the planet, with more than 2 million soldiers. It also has the second largest defense force budget and is almost considered a military superpower.
Why 2019 Is the Best Time to Visit Japan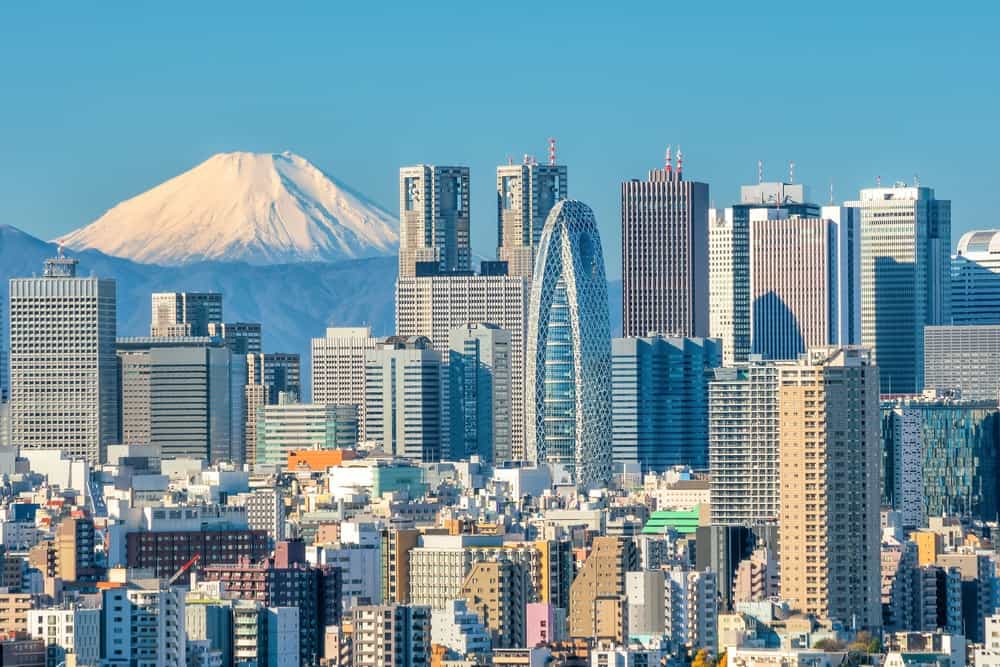 It would be easy to argue that there is no bad time to visit Japan. With a centuries-old culture, some of the most cosmopolitan cities in the world and stunning natural beauty, there is a reason that "travel to Japan" appears on so many bucket lists.
That being said, there are several reasons why 2019 is shaping up to be the best time to finally book that vacation to the Land of the Rising Sun. In fact, Japan itself is working hard to attract more tourists, with a stated goal of bringing 40 million people to visit the country by 2020. So, grab your passport and pack your bags, because now is the time to go.
1. Beat the Olympic Crowds
Tokyo won the bid for the 2020 Summer Olympic Games, meaning that hundreds of thousands of athletes and spectators will be descending upon the tiny island nation during July and August of 2020 — and beyond. Hotels are already filling up for dates around the Games, making 2019 the ideal time to travel to Japan if you want to avoid crowds. Construction of some Olympic venues is still ongoing, but the country has already invested in infrastructure, entertainment and more to attract tourists. This year will be your chance to see Japan at its finest without the huge crowds and high prices that the Olympics will undoubtedly bring.
2. New and Exciting Accommodations
When Tokyo won the Olympic bid, it did so despite a projected shortage of 41,000 hotel rooms throughout the country. As a result, since 2013, there has been significant investment in hotels and other accommodations, to the tune of approximately $4.9 billion. This investment includes constructing new hotels, as well as expanding and upgrading existing facilities. Travelers have more options than ever before when it comes to finding a place to stay, with options ranging from familiar Western-style hotels to Japanese inns and beds and breakfasts that offer a glimpse into Japanese culture along with a place to stay.
3. Improved Attractions
Japan has no shortage of attractions for tourists, but with the renewed focus on attracting visitors from outside Asia, the government has made some significant changes to major attractions to make them friendlier to visitors. For instance, in 2016, the Japanese government opened the Akasaka Palace in the heart of Tokyo to the public for the first time ever. Built as an Imperial Palace for the Crown Prince in 909, since the mid-1970s this European Baroque-style palace has been used as a guest house for visiting dignitaries. A similar palace can be found in Kyoto and was also opened to the public in 2016.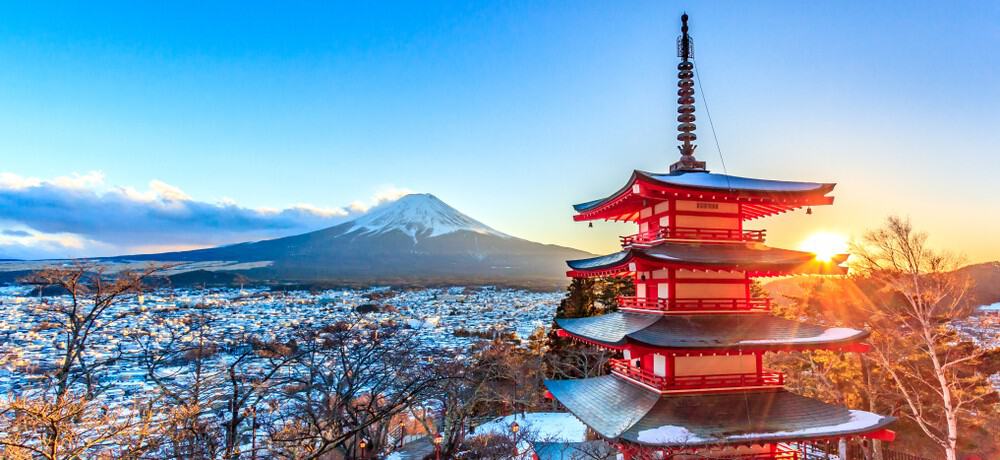 Japan's leaders have also taken steps to make the country's national parks more appealing to foreign visitors. During the multi-year initiative, the Ministry of the Environment has taken steps to more effectively market the parks to foreign visitors and made improvements within the parks themselves, such as adding new signage and information in multiple languages and making it easier to access especially scenic areas. With all of these preparations expected to be in place by the beginning of 2020, 2019 is a great time to enjoy them without major crowds.
4. Eased Travel Restrictions
Currently, travelers coming from 66 countries worldwide — including the U.S. — can enter Japan without a visa. In fact, Japan has recently eased visa restrictions for multiple Asian countries, including China, Thailand and Malaysia, as well as India, and seen a significant increase in tourism as a result. Americans wishing to visit Japan can do so with a valid passport and return ticket and stay up to 90 days. Your passport needs to be valid for the entire length of your stay in Japan, and you should expect to be photographed and fingerprinted when you enter the country. Otherwise, there aren't any visa requirements for U.S. tourists.
In 2016, Japan also changed the rules regarding tax-free shopping for tourists. Generally speaking, items purchased by tourists to take home are tax free, provided that you meet certain restrictions. Shopping tax-free also requires carrying your passport with you while you shop, but it can save you a significant amount of money. Shopkeepers are familiar with the rules and can help you.
Japan is going to great lengths to attract new visitors in the coming years. With all of these tourist-friendly changes taking place, it's easy to see why 2019 is the best time to visit Japan.

We have been wearing out our jandals (Kiwi for flip-flops) on our travel adventures around the world since 2009. We think our blog is thought provoking and a little witty. But we have been proven wrong before. Find out more about us here...
What Are You Looking For?