Best all-inclusive resorts in St Lucia
St. Lucia is located in one of the most beautiful areas of the world and offers scenic views that consume travelers with cameras. Not quite 200 miles north of Venezuela, this island has a few resorts that are worthy of the location.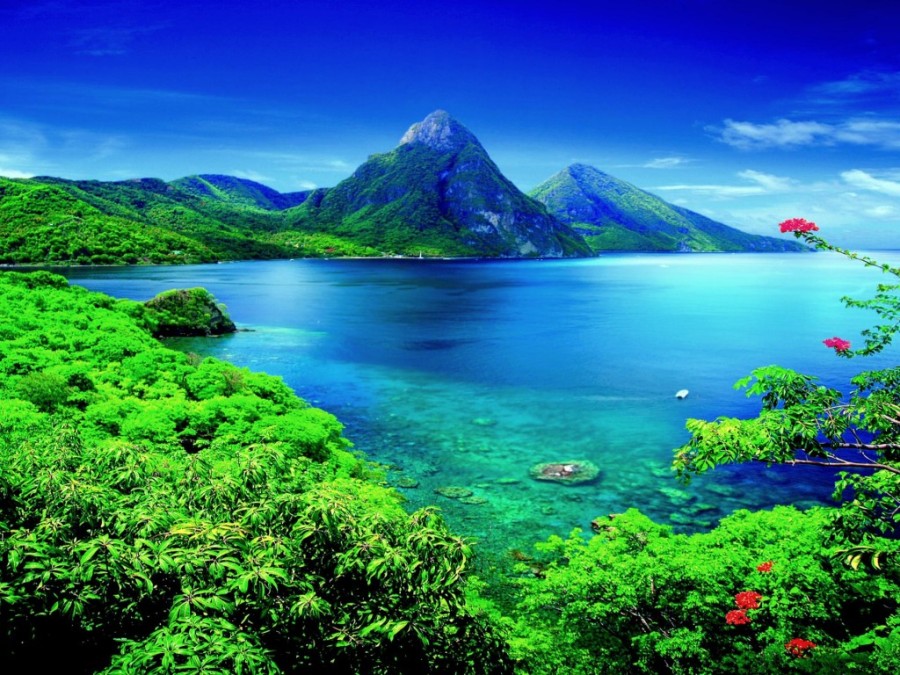 Best All Inclusive Resorts in St. Lucia
The BodyHoliday LeSPORT
This all inclusive, 5 star luxury resort in St. Lucia focuses on health, comfort and rejuvenation. The Wellness Centre has received high marks, offering various recharging spa treatments and exercise options for finding real relaxation.
Conde Nast has listed TAO, the restaurant at BodyHoliday, as one of the top 60 tables in the world. The four bars and restaurants at the resort serve fresh, local foods, much from their own vegetable garden. Meals are all inclusive and are served at a number of restaurants at the resort, catering to every palette. The Piano Bar and Clubhouse provides nighttime entertainment and cocktails by the sea.
They're serious about good health here, and guests can take home a coffee-table sized book of wellness suggestions, beauty tips and recipes to take home, called "The BodyHoliday Food Book." The magic continues after the holiday with this lifestyle guide.
Activities however, is what truly makes the BodyHoliday LeSport truly special. This seaside palace is also one of the top yoga resorts in the Caribbean. Golf, scuba, biking, hiking, tennis, water-skiing, gym sessions, sailing, and fencing are also available all inclusive. Don't worry, Pilates are on the docket, too, and let's not forget archery, wind-surfing and volleyball. Where does it end?
The award-winning spa at the BodyHoliday features restorative beauty treatments and has a large staff to meet the needs of the guests. Just about all aspects of the body are covered here, and when visitors go home, they usually feel like they've had a restful holiday. Often times, people need time to rest up after a vacation, but not in this case. Go and be spoiled.
Ladera
Ladera, another hillside resort, is located on a World Heritage Site of UNESCO in the Piton Mountains. Overlooking the Caribbean Sea, under blue skies, there is nothing but natural beauty to attract attention here.
Surrounded by stone floors and tropical hardwood walls and beds, visitors cannot help but feel like they have been transported to a heavenly paradise. The plunge pool and open outside wall of each living space ensure it. As if that's not enough, there is a wooden swing for two over the pool, lulling guests into tropical hazes not unlike Nirvana, or so it would seem.
The open-air dining room overlooking the sea certainly enhances appetites for more views of stunning vistas as well as divine cuisine, fresh and local. Produce from local farms and nearby plantations grace the creative dishes presented by a talented chef. Caribbean, cajun and creole cuisine make up the delightful menu at Dasheene, which is open for breakfast, lunch and dinner as well as Sunday brunch.
The spa, gym and hot soaking tubs provide TLC indoors and out, and treatments can also be arranged in guests' rooms. Someone is bound to say, "Pinch me, am I dreaming?" These amenities may come in handy after horseback riding, swimming, sailing or shopping.
Other activities include glass-bottom boat tours, rainforest tours and zip-lining, to name a few. This resort also offers live entertainment, chef's cooking demonstrations and whale and dolphin watching. There are other things on the list; suffice it so say that it would be difficult to be bored.
Rendezvous Couples Resort St. Lucia
Rendezvous calls itself "The Boutique Hotel for Couples," and offers romantic holiday enchantments. White sands, blue seas and candlelight dining on the beach are quite irresistible, especially for couples celebrating romance, honeymoons and anniversaries.
After almost 50 years of providing memorable resort stays for loving couples, Rendezvous is well-equipped to offer quiet, intimate experiences or all-night, party-till-you-drop bashes. There is no wrong choice at the Rendezvous resort for Couples.
Located on Malabar Beach, on the northwest side of St. Lucia, this resort has two miles of white sandy beaches to walk on and watch the sea birds. The bar is handy on the edge of the beach for a cool drink with a view.
A comprehensive choice of outdoor activities are available for couples who make outside their rooms, in and out of the water. The spa and fitness center only improve on the resort experience with wellness treatments, including full-body wraps.
Rendezvous is also one of the best places to get married in St. Lucia. Rendezvous offers EverAfter Weddings, a set of fully customizable, premium wedding packages to create the dream wedding for couples looking to begin a new chapter in their life together; truly a lovely beginning.
Jade Mountain
One of these lovely sites is Jade Mountain Resort on the beach in Anse Chastenet. The owner is also the architect, so he had a reason to dazzle visitors, and he did. Infinity pools and mountain panoramas aside, open-wall rooms allow guests to be part of nature even when inside the resort. The structure seems to fit into the natural hillside and reflect the reasons for coming to St. Lucia.
The James Beard Award-winning chef will keep everyone fed in high style with healthy entrees and mind-bending desserts. This kitchen has its own organic produce, grown on the resort's land, ending up as mouth-watering creations on diners' tables. After dinner, the outdoor terrace beckons and appears to hang in space over top the Jade Mountain Club. It is a relaxing spot meant for enjoyable, star-lit evenings.
All of this fine dining may inspire resort guests to put some effort into physical activity of which there is a variety at Jade Mountain. Two soft, sandy beaches and coral reefs near the shore provide all manner of recreation like scuba diving and other water sports. Biking, hiking and swimming are available, of course, and there is a fitness center for good measure.
The spa will make it all better after a rousing day of any of the above, and couples can arrange for massage and other treatments in-room or at the spa. Pure pleasure is easy to come by, for all five senses, at Jade Mountain Resort.

5 Ways To Improve Your Sight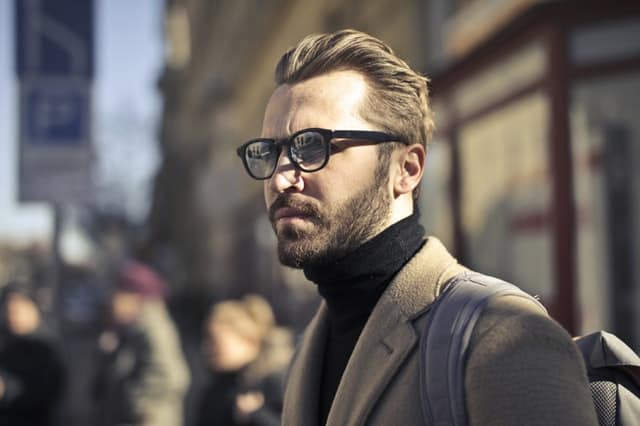 Our eyesight is perhaps one of our most useful and most essential senses (this, of course, may be moot). For many, the idea of losing their vision can be a scary thing. Loss of vision begins for many in their late 40s when it starts to become prominent. However, there are many ways in which you can improve your sight and keep from losing it in the extended scheme of things.
So here in this list, we have taken the liberty to compile a list of 5 ways in which you can improve your sight.
5 Ways To Improve Your Sight
# 1 – Prescription Glasses
In today's internet driven world it is now easier than ever to get whatever you want online. You can buy glasses online or prescription sunglasses very easy and have it delivered to your home. No fuss and no hassle.
# 2 – Eat Carrots
Carrots are especially beneficial for our eye health, and it would prove invaluable for you to eat or drink as much carrot juice as you can. It may initially have a bitter taste but the more you drink it you will get used to it.
# 3-  Bilberry Supplements
Bilberry is a supplement that is not that common with those who aren't into the health niche, but bilberry is an excellent supplement for those who are looking to improve their eyesight.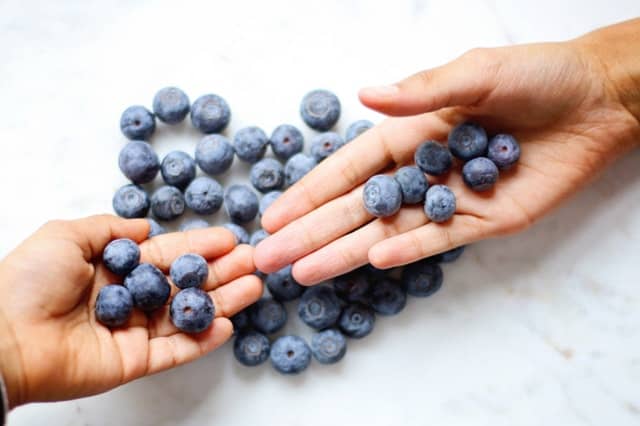 # 4 – Watch Things From Far Away
This may seem like a strange method, but when you look at items off at a distance, you are strengthening your eyes. Your eyes are muscles, and they need exercise just as much as your body does.
So when you are looking at items or object off at a distance you are doing your eyes a significant workout that they desperately need.
# 5 Finger Eye Push Ups
To continue on with our last entry – a great way to get your eyes to see better and to improve them is by doing finger eye push-ups. Now, this doesn't mean placing your finger in your eye but your eye's vision.
By placing your finger in front of your eye and then away and back again you will strengthen the eye. This is because the eye is working to see an object in two different ranges.
Strength Your Eyes
Improving your eyes without surgery and an operation is possible. And if you consider these methods, you will "see" where we are coming from.
Video Slot Games Are All The Rage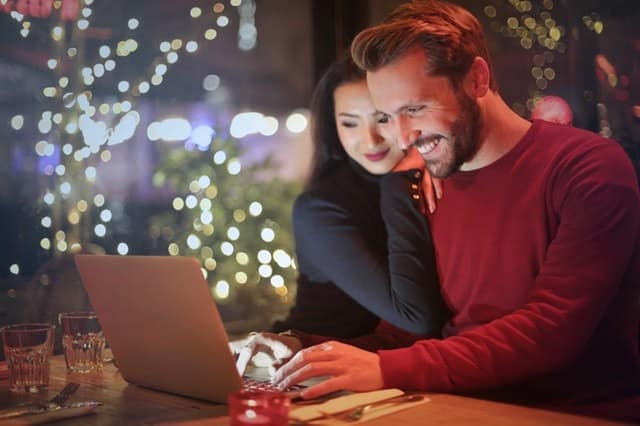 Online casino games have seen a meteoric rise in popularity over the years. Let's be honest -gambling is the average man's pastime event. Very easy, simple and if you're lucky you can win out big on a few small dollars or coins.
For this reason slot games have become some of the most highly played and enduring online casino games for newbies as well as veterans.
So it is no wonder that video slot games like Bullion Bars slot online are some of the most popular online casino games. Not only do they provide a great deal of entrainment but the payouts are quite high for those who manage to get the jackpot prize money.
However what remains a hallmark feature of online casino games and slot games comes in the form of how easy they are to win.
That's right!
Playing online casino games are much easier to win then had you visited a real-life casino. This is not to undermine real-life casinos – as they do offer their fun and entertainment.
But online casino games are geared to the player. The online casino must payout players, all players, for a majority of the time, and when we say a majority of the time we mean almost all of the time.
Many online slot casino games and other casino games require that the online casino have a payout rate as low as 95%.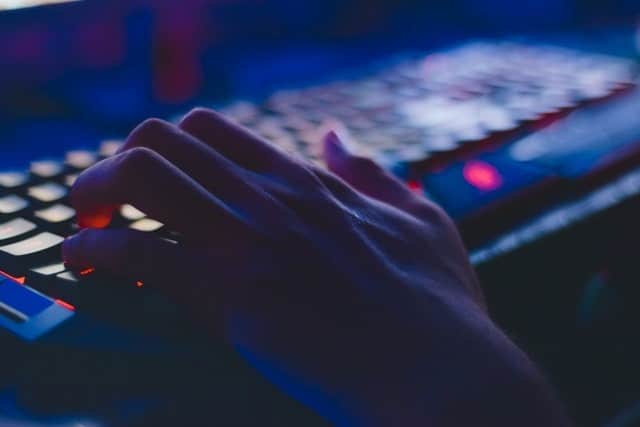 As low as 95%!!!!
So the chances of winning are highly in favor of the players. Failure to pay out players and having the casino simply take in more income then should be taking in will have the online casino shut down.
For those interested in playing online video slot games then now is the best time to play in this very lucrative and highly entertaining entertainment medium.
Online slot games come in a variety of themes and can offer any player, old or new, an experience that will keep them coming back time and time again.
The experience that online slot games offer players are top-notch, and the notion that many layers can play these games anywhere, at home on their desktop or the bus on their mobile home is what makes these games so alluring.
With very little to pay to play these games and a massive amount that can be paid out on a small amount as well as for being entertained the online casino slot gems don't look like they will slow down anytime soon.
Three Reasons Pregnant Women Should Test Their Tap Water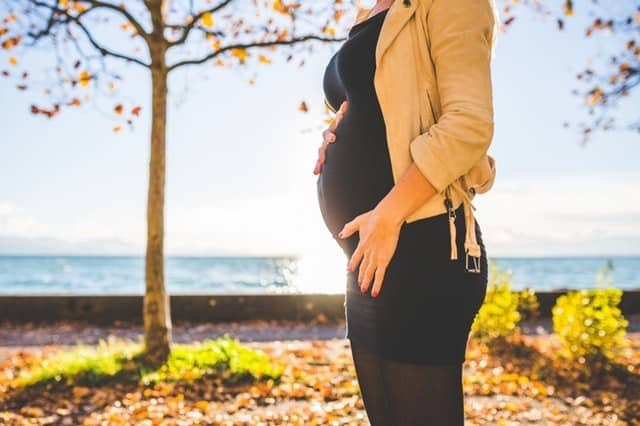 Drinking plenty of fresh, clean water is an important part of a healthy lifestyle.  It's even more important to make sure your water is free of contaminants when you are pregnant.  Drinking enough water during pregnancy maintains amniotic fluid levels and helps carry nutrients to the baby.  However, if you are drinking contaminated water, the more you drink, the more the fetus is exposed to the harmful effects of those contaminants.
Water quality has been headline news lately after it was discovered that the public drinking water contained lead in Flint, Michigan.  If you're pregnant or know someone who is, you may be wondering if it is safe to drink tap water while pregnant.  Here are three contaminants you should test for if you're pregnant and drinking tap water.
Lead
Lead poisoning is a serious concern during pregnancy.  Lead can be found in old water taps and outdated plumbing.  As water travels through and sits in these pipes, it can absorb lead.  If a pregnant woman drinks this water, her body then absorbs the lead which can be passed to the fetus.
While lead may not cause serious harm to a pregnant woman, the fetus can suffer lasting damage from even low levels of lead exposure. As the fetus grows, lead causes blood cells to become deformed, preventing them from functioning properly. Lead also damages the peripheral and central nervous systems causing learning disabilities as the child develops. Children affected by lead also tend to be shorter than other children and may have trouble with their hearing.
Bacteria
Water naturally contains bacteria, but in excess amounts it can be harmful, especially to pregnant women.  E. coli is a type of bacteria that is occasionally found in the water.  This is the same bacteria that is known to cause food poisoning, and it has the same effects when it is in your water. It can cause stomach cramps, vomiting, diarrhea, and fever, all of which can put a developing fetus at risk.  Bacterial contamination can also be an indication of other contaminants such as protozoa and viruses which are linked to dysentery and hepatitis.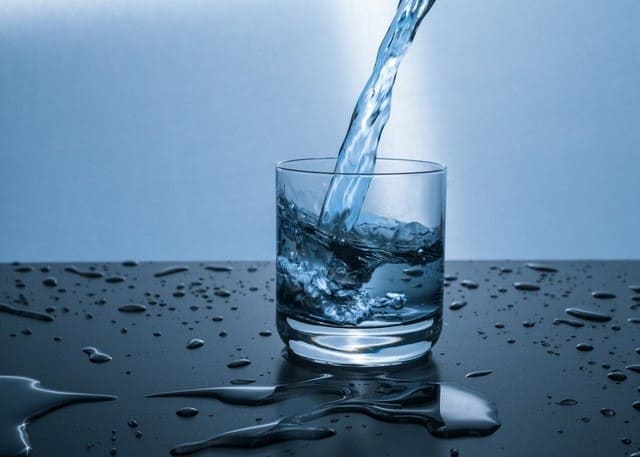 Pesticides, Heavy Metals, and Chemicals
Lead poisoning and bacterial contamination are the most dangerous water contaminants for a pregnant woman and her baby, but there are other pollutants that are also concerning.  Both municipal water and well water can test positive for pesticides, heavy metals, and other chemicals.  While in low amounts, they may not be especially harmful to the pregnant mother, any exposure can pose a risk to the developing fetus.
Make Sure Your Tap Water is Safe
If you're pregnant, the best way to make sure your drinking water is safe, is to test it.  Whether you are drinking tap water, city water, well water, bottled water, or even filtered water, all are at risk for common contaminants that can harm a fetus.  You can send water samples to a lab for complete analysis, but this can be costly, and it often takes weeks to get results. A faster and easier solution is a home testing kit.  Most kits will give you results in a matter of minutes.   If you're pregnant, don't take chances with the water you're drinking, test your water today.

We have been wearing out our jandals (Kiwi for flip-flops) on our travel adventures around the world since 2009. We think our blog is thought provoking and a little witty. But we have been proven wrong before. Find out more about us here...
What Are You Looking For?