Visiting the best attractions in Queensland
Visiting the best attractions in Queensland
Queensland is a big place, so it stands to reason that there is a lot to see and do within its borders. Deciding where to start shouldn't be too hard; however, as there are some real stand-out activities that you just can't miss. Whether you intend to travel the whole area or just pick one attraction to visit, these are the highlights that you should be focusing on.
Daintree Rainforest
Drive an hour north of Cairns, and you will find something that should be listed as one of the 7 wonders of the world. This is the oldest rainforest in the world, a place where the biodiversity and the natural beauty is unsurpassed. You can take a guided tour here to help you understand what is so special about this place, and you can even take an overnight stay in an eco-lodge in the trees. It's a perfect day or weekend trip that you will never forget.
Brisbane
The city of Brisbane has so much to offer, we almost don't have room to list it all here. You can go on river cruises or climb the Story Bridge, one of only 3 climbable bridges in the world. You can meet koalas at the Lone Pines Sanctuary, and take in as much culture as you could possibly wish for. There's always something going on here, so plan your visit to coincide with a local event for the maximum impact, and find a hotel in the city centre.
Great Barrier Reef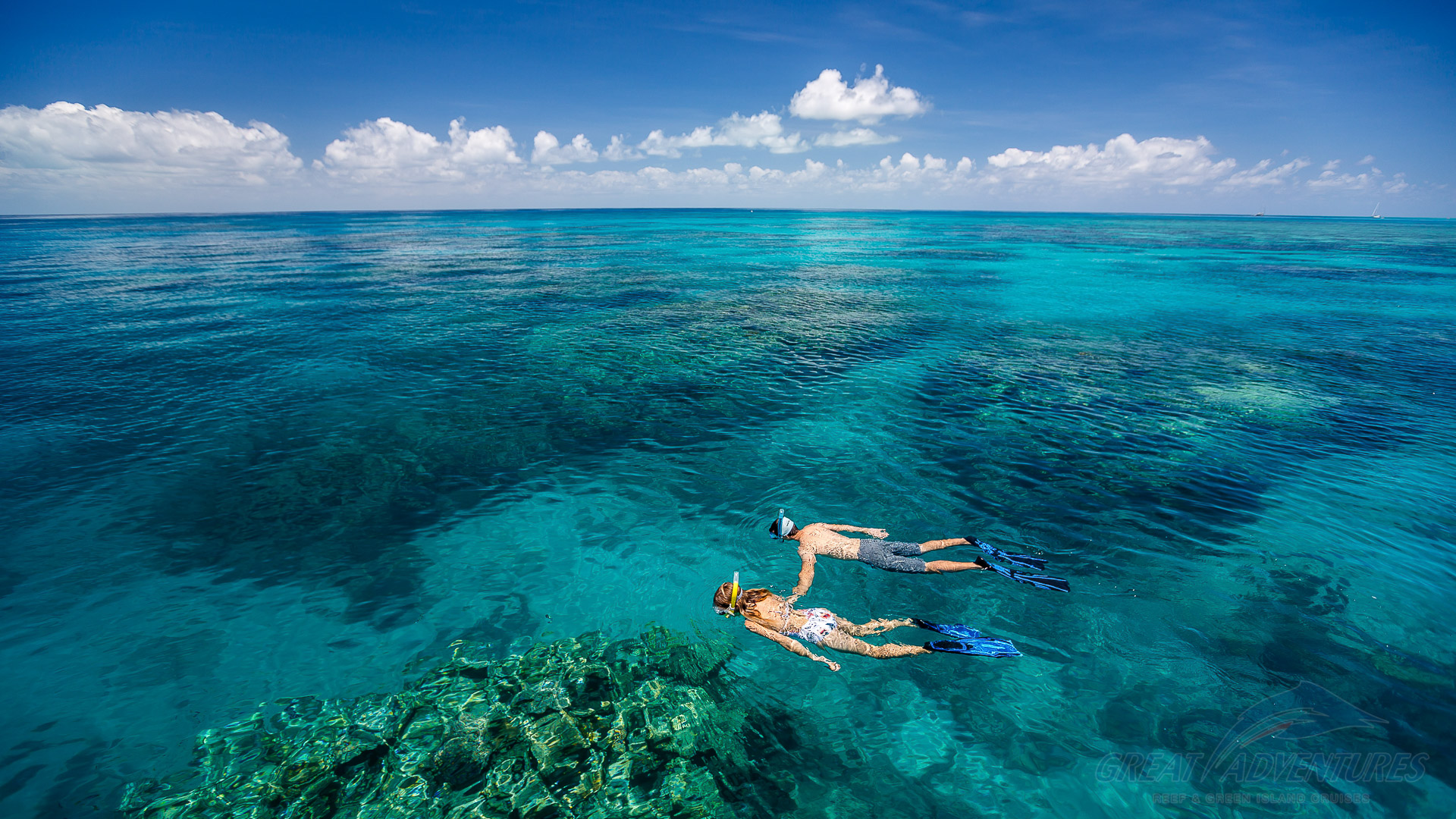 What can we even say about the Great Barrier Reef? It's something that everyone wants to see at least once in their lives, and the sad fact is that our actions have made great changes to it already. Make sure that you take the chance to swim amongst the vibrant corals and fishes of this reef before it is gone forever. You might regret missing it, but you will never regret going on a tour of this beautiful and enormous underwater treasure.
Whitehaven Beach
Everyone says that it is the best beach in Australia, and it is certainly amongst the top 10 in the world. Do you even need more of a reason to visit? Located on Whitehaven Island, this is a beautiful white sand beach that meets clear blue waters. It's about as close as we can get to paradise on earth, and booking a trip here is a must. You can sail over from a range of locations on the Queensland coast, but be sure to book in advance.
Noosa
This coastal town is known as a real haven for food and wine. That means that if you are anything of a foodie at all, you will definitely want to get over here and experience it for yourself. It's also a great place to sit in the open air and enjoy the Australian sunshine. What's not to like?
Hervey Bay
Why would you want to go to Hervey Bay? Because it's the place to be if you want to go whale watching. It's near to Fraser Island and is home to lots of humpback whales between July and November. It's astounding to watch them breach, as they are so much more magnificent up close than you can imagine.
Make sure you schedule at least one of these attractions into your itinerary when you visit Queensland!
Visiting Whangamata on the Coromandel Peninsula
Visiting Whangamata on the Coromandel Peninsula is the only place where I can ever feel truly relaxed. Not surprising considering how beautiful it is!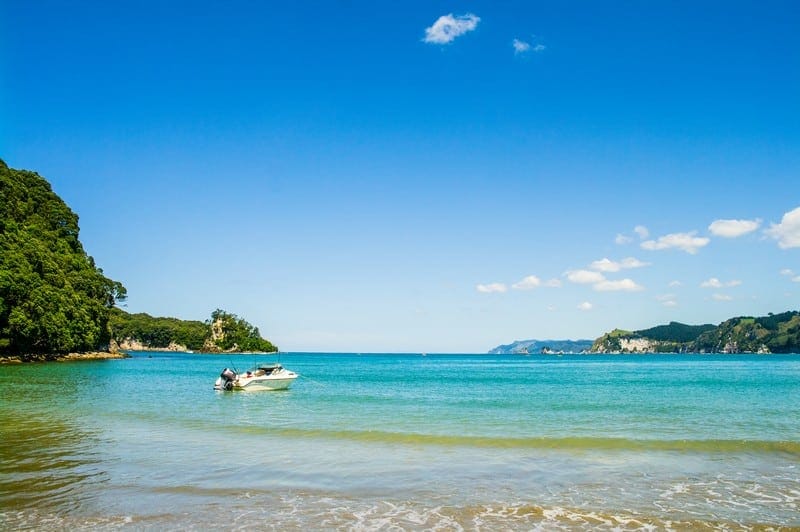 Visiting Whangamata on the Coromandel Peninsula is the only place where I can ever feel truly relaxed. A place I can rest my weary jandals and unwind after any stresses.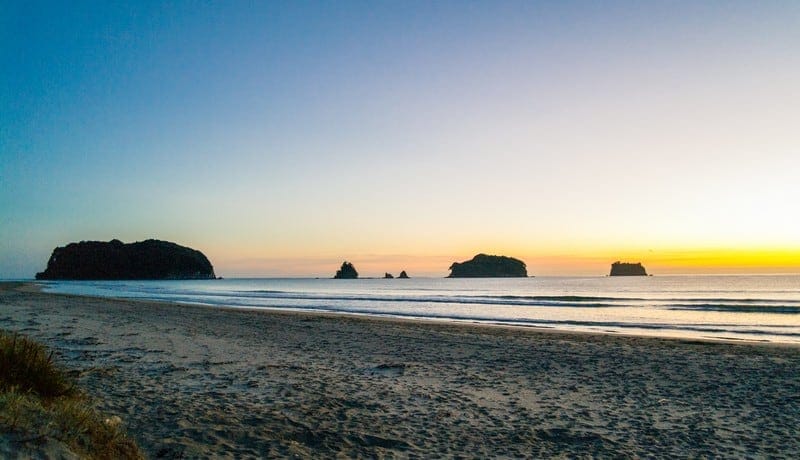 Sunrise in Whangamata
Visiting Whangamata
For 25 years, I have been heading to the family beach bach (Kiwi slang for holiday accommodation) in Whangamata for water adventures. Snorkeling, surfing, and relaxing on the empty beaches with a good book are how the days are best filled.
Even as the car cruised along the winding black sticky tarmac, melting under the hot sun, I felt relaxed. They know what is to come over the coming summer days.
Especially as we drove nearer and nearer, it always became a competition between us boys to see who could spot the sparkling blue sea on the horizon first between the rolling farmland.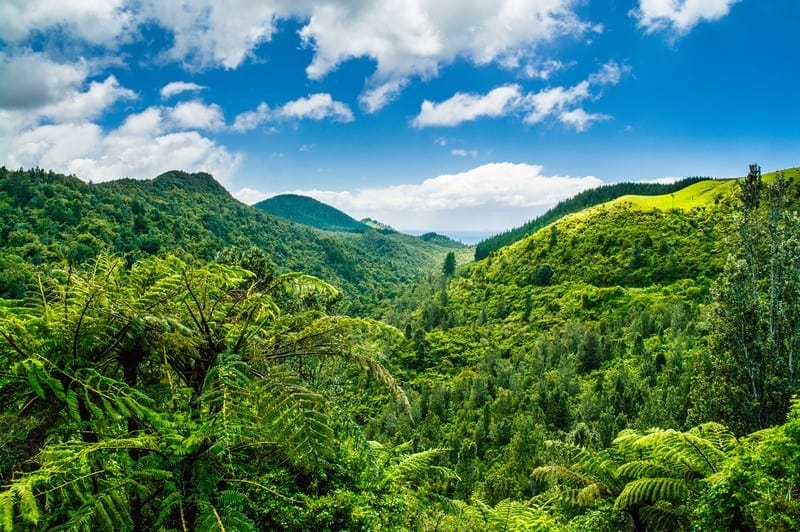 Luckily for such a beautiful spot, development on the Coromandel Peninsula is slow, and Whangamata hasn't changed much in the 25 years that we have been visiting.
Sure the houses have got more extensive and more expensive. But you don't have to scratch very far below the surface to find the small-town charm of New Zealand in Whangamata.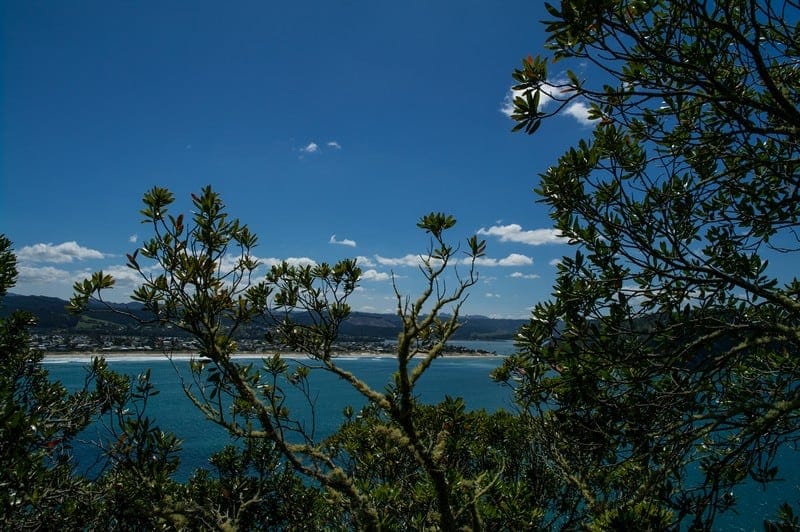 Small town Whangamata seen from the Clark Island lookout
Locals still stop their cars on the main street to chat through their windows, oblivious to the queue behind them. Not that anyone in the queue minds.
And if you pass someone on the beaches while walking the dog, then a friendly greeting you will receive.
If you even see another person strolling along the empty white sandy beaches, which stretch from the Harbour entrance in the north to the freshwater estuary mouth to the south.

It doesn't take long to fall back into the easy lifestyle of the locals either. And even though I am there to relax, I don't sleep in.
I wouldn't want to miss the spectacular sunrises spread across the eastern skies. It brings warm summer breezes and blistering sun to make you run for some shade and ice cream in the afternoon.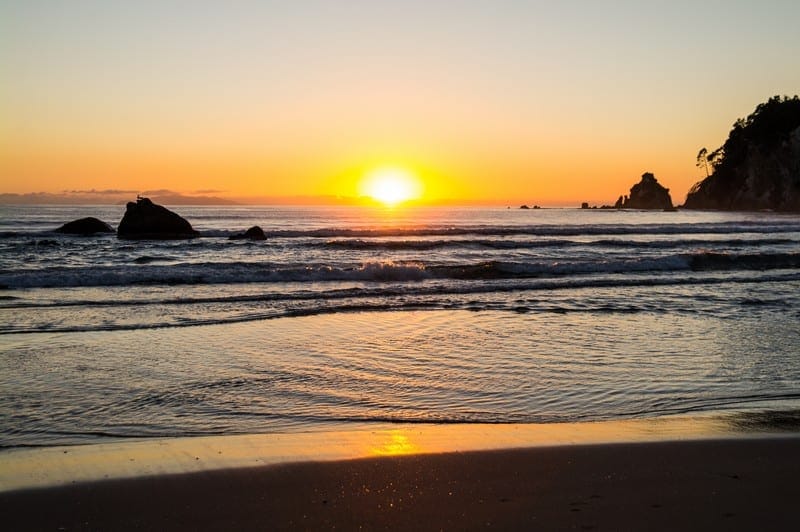 Whether it is with a freshly waxed surfboard tucked under the arm or the boat's launching over the sand, we are up early to make the most of our days.
If we are out on the boat, lunch is packed away for later. Sheltered and secluded beaches along the rocky coastline or on one island become our tablecloth. And the sun warms us up after spending too long chasing crayfish underwater.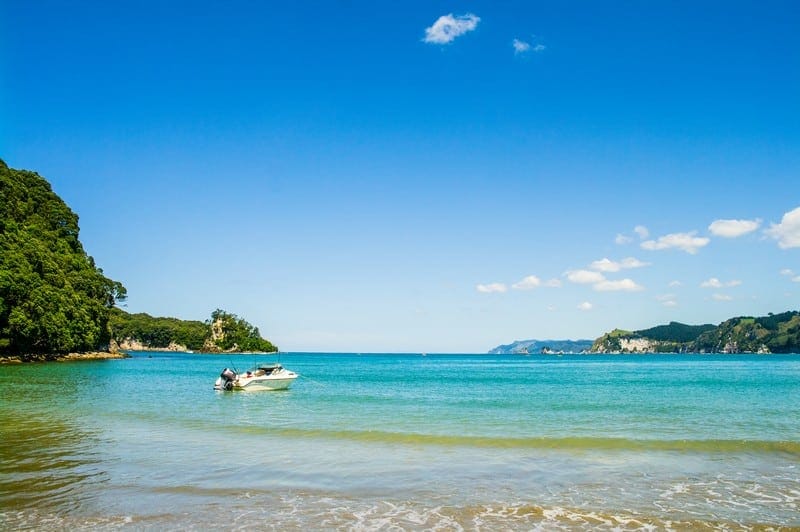 While it should surprise me, even after all this time on the road, I still count myself lucky that I get to call New Zealand home. The only problem with visiting Whangamata and home is that it makes it quite hard to say goodbye.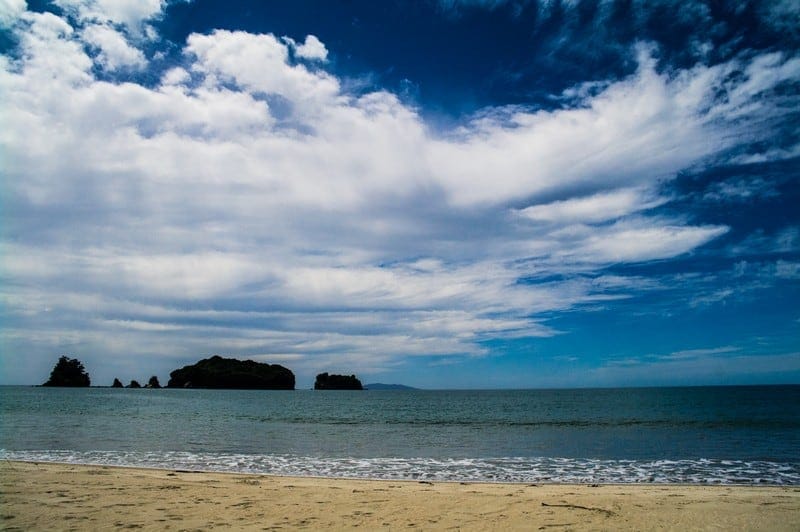 Check out our Wentworth Falls photos if you want to go hiking in Whangamata.
Thanks to Moss Burmester for some of the photos.
Surfing in Samoa – A Ride of a Lifetime
Have you ever risked injury to grasp that ride of a lifetime? If you try surfing in Samoa, then you will never forget stepping outside your comfort zone.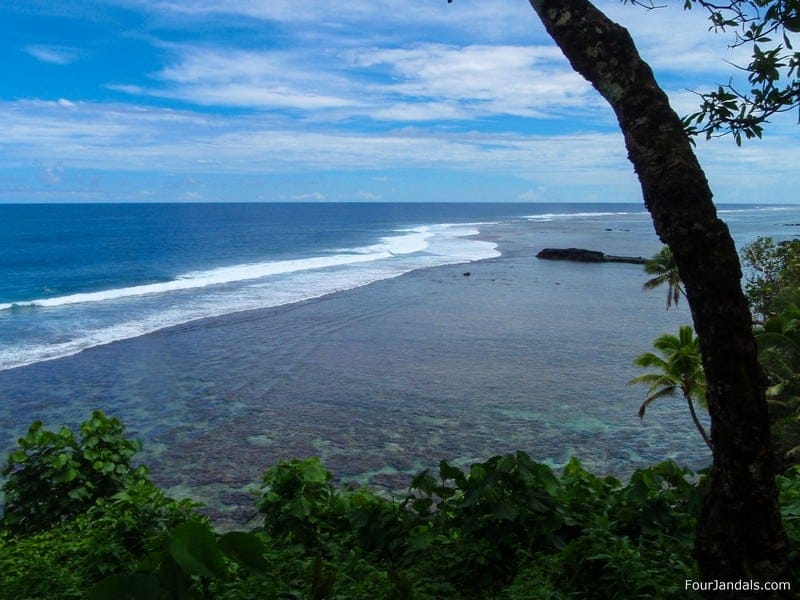 My wild surfing adventure in Samoa
The outboard motor coughed, spluttered, then died as the anchor was thrown overboard. For 10 minutes, we had motored along the shoreline as we searched for the perfect spot to go surfing in Samoa.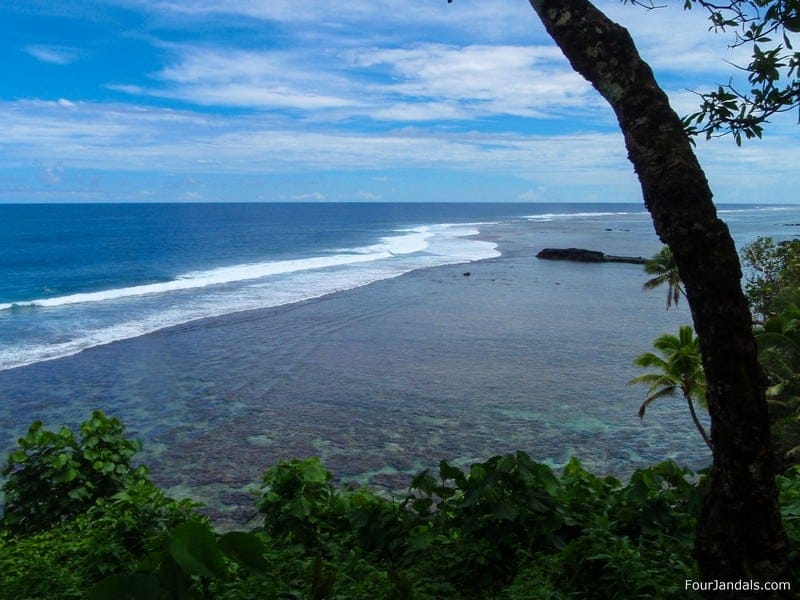 Silence descended around the small rubber boat as the first line of the swell marched in across the open expanse of water before our eyes.
From the deep blue trough, the first wave began to rise. Slowly building in height as the swell met the shallow coral seabed. As the lip of the wave folded over to crash into a churning blue and white foam, a cheer from one of the guys was quickly swallowed by the deafening roar reaching our tiny boat floating in the safety of the channel.
Diving into the crystal clear blue water, still chilled from the night, I threw back my head and eyed up the surfing takeoff spot.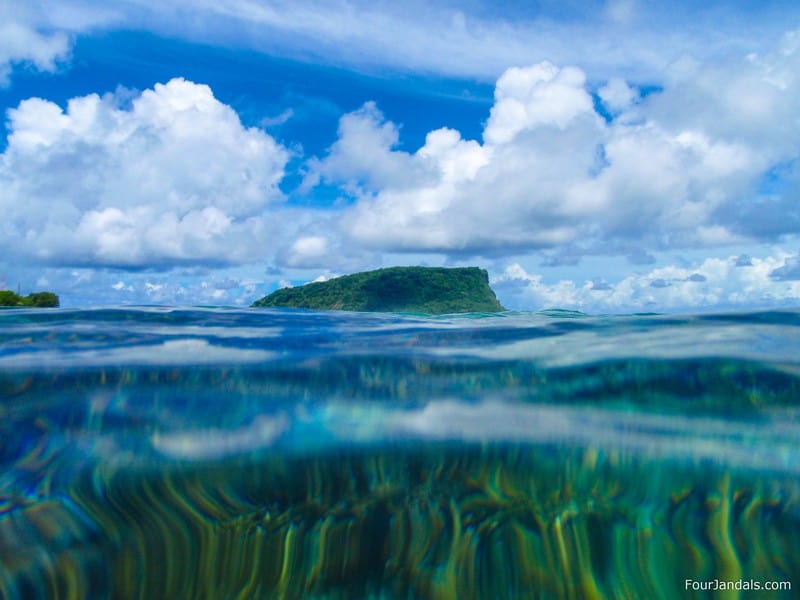 Fresh surfboard wax clung to my torso as I paddled closer to the only spot you could launch from. My fingers felt as if they would scrape on the razor-sharp shallow coral-filled water below.
I was glad I was wearing my thick-soled rubber surfing booties for when I would have to stand on those same jagged corals inevitably.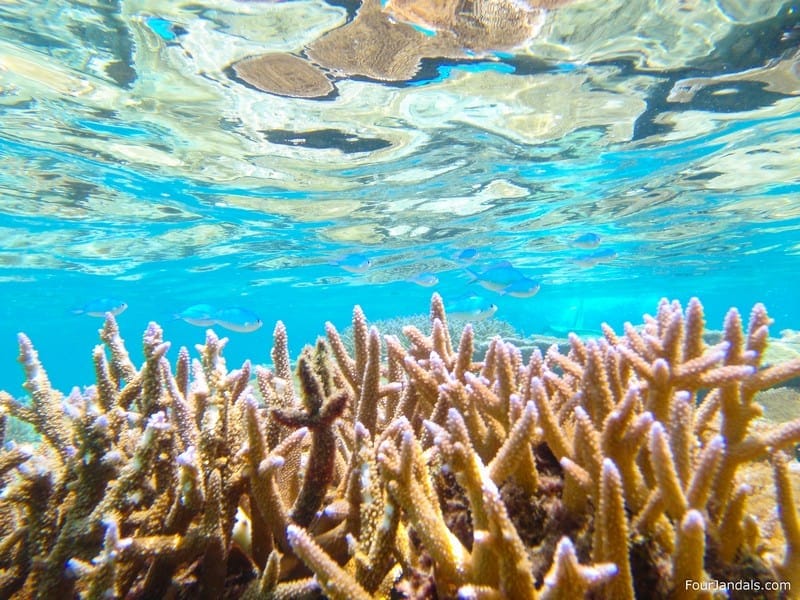 Squinting into the rising sun, I tried to gaze through the glare. Every ripple danced across the ocean surface and glistened from the early morning sunshine.
As the first swell pushed underneath my shortboard, I could feel the power tugging at my legs beneath the surface. Each wave is ready to throw itself against the coral seabed and dash its beautiful form into a churning mess.
It gives a surfer only a few seconds to pounce to their feet to grasp onto an unforgettable experience.
Pointing my surfboard back towards the beach, I dipped my arms in. The swell reached my toes.
Once, twice, three times, I stroked. My muscles coiled inside as my board became as light as a feather. It was now that I had to spring.
Planting my rubber-covered feet and grabbing the outside rail of my surfboard, I leaned against the rushing wall of water. The power of the wave threatened to tear me from my stance and throw me onto the coral reef just 2 feet below the surface.
A fall that would not leave me unscathed.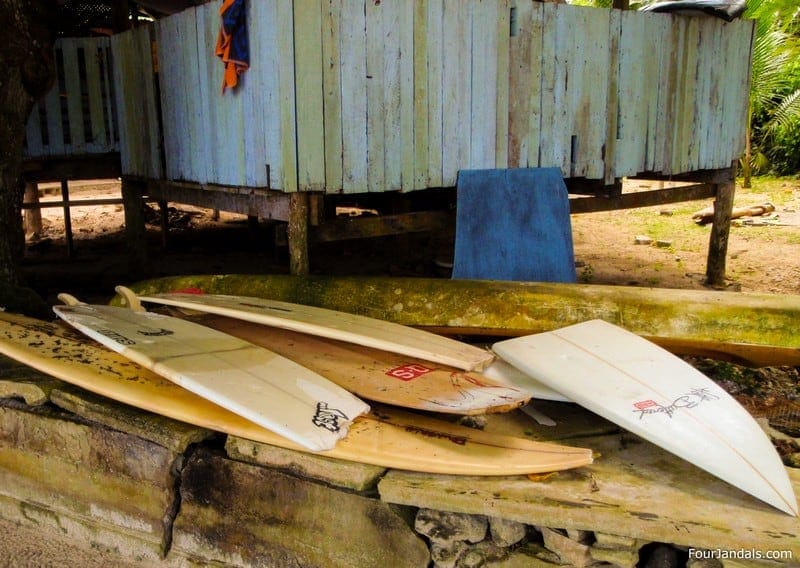 The surfboard bucked once as I found my balance. As the wave pitched higher, I tried desperately to coax more speed out of the surfboard.
A shadow loomed over my left shoulder before pitching down over my right. The barrel of the wave fits perfectly over my hunched torso. My eyes fixed on the safety point just a few short seconds away.
Bursting into the sunlight, I ripped one last turn with a glance behind. A grin split my face as I realized I had done it. I had pushed my limits and succeeded.
I was surfing in Samoa.
A ride of a lifetime.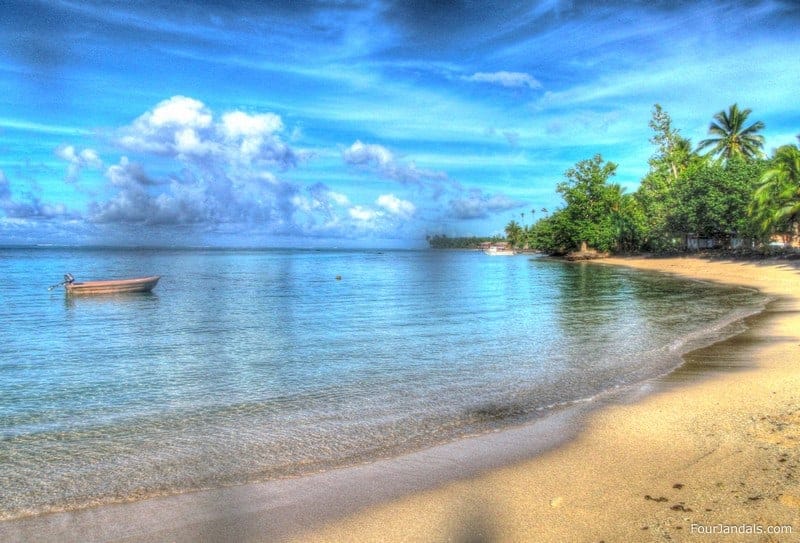 Extra Travel Information

We stayed at Maninoa Surf Camp (pictured above), for our surfing in Samoa trip. It is a dedicated surfing resort with beachfront fales and delicious food to keep you fueled.

You can fly direct to Samoa from New Zealand or Australia with a number of different airlines.

Surfing in Samoa is good all year round but the peak swell seasons are from April – November on the South Shore of Upolu Island. Not really recommended for beginners as the waves can be very fast and hollow for those who want a challenge.

If you want a slightly more relaxing experience then try snorkelling with turtles in Samoa.
Have you ever surfed before? What did it feel like?
Outdoor Activities in Cairns: Adventure City Guide
Find out how you can find the best Outdoor Activities in Cairns with our comprehensive Adventure City Guide to Cairns in Australia.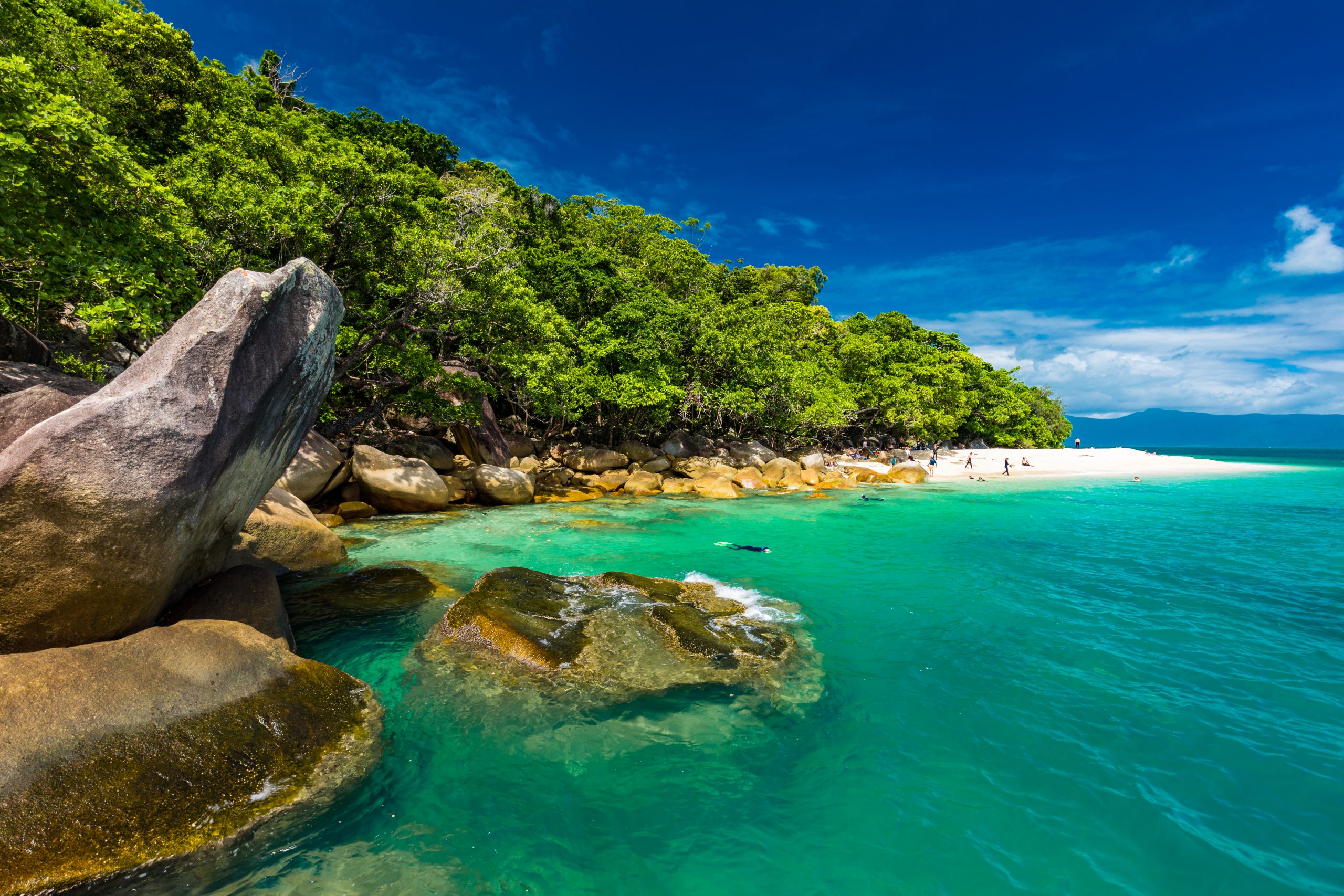 Are you looking for an insider's adventure travel guide for the best outdoor activities in Cairns?
As part of our Adventure City Guide series, Charli from Wanderlusters shares with you her expert insider tips on the top adventure and outdoor activities to do in Cairns, including how to get there and costs.
Why visit Cairns for adventure?
Cairns sits on the northeast coast of the state of Queensland. Known as the place where the rainforest meets the reef, the area provides many activities for adventurous traveller. With its warm climate and laid-back vibe, the city is an excellent base to explore Australia's tropical north.
We spent two months living in Cairns, although we'd only planned on visiting for a few days. Camping each night in our Winnebago, we utilised the city's excellent network of bicycle lanes to discover all that is on offer.
Outdoor Activities in Cairns
Scuba Dive the Great Barrier Reef
Cairns is known as the gateway to the Great Barrier Reef, and it would be impossible to visit the city without hopping aboard a boat to see first-hand the beauty of the world's most extensive coral reef ecosystem. The only way to experience the reef for the adventurous traveler is to join one of the liveaboard dive boats that take guests out to the best dive sites on the reef.
The famous Cod Hole, Steve's Bommie, and Pixie Gardens all provide world-class dives and give a brilliant insight into the diversity of life on the reef.
If you're a more experienced diver or wish to gain experience fast, join Mike Ball's seven day Coral Sea Safari and see the best of the Great Barrier Reef as well as the epic shark dive 150km from the shore at Osprey Reef. This five-star liveaboard is world-renowned for ensuring you see the best the reef has to offer.
Jump in at the Cod Hole and dive with fish the same size as you!
Brush up on your macro photography skills at Steve Bommie where you'll spot nudibranchs, frogfish, and sea horses. You'll need nerves of steel for the shark feed dive out at Osprey Reef. Descending to fifteen metres, your heart will race as you watch their shadows appear from below, anticipating a meal. As they frenzy around, you'll need a steady hand to take a photo as they swim inches from your mask. In our opinion, this trip is the only way to submerge yourself in an unforgettable Great Barrier Reef adventure.
Getting to the Great Barrier Reef
You can jump aboard any of the liveaboard boats in Cairns, so no transportation is required.
Mike Ball offers three, four, and seven-night trips. You must opt for the four or seven-day trip to experience the shark feed. Prices start at AUD 1600 for the three-night trip, but cheaper rates can be negotiated a week before departure.
SAVVY TIP – We secured a placement on the Mike Ball Expedition Volunteer Programme and worked as dive crew on the boat for two weeks. This meant that we experienced the seven-night Coral Sea Safari twice in exchange for two weeks of unpaid employment to the ship. Averaging three dives a day is a brilliant way to experience the reef on a budget.
Note: To work on the dive deck, you must be a certified Dive Master. However, there are opportunities for Open Water divers to volunteer in the galley.
For more information, read our trip report.
White Water Rafting
For adrenaline junkies, the opportunity to get off the beaten track and onto some white water is always met with enthusiasm.  The runoff from the rainforest and mountain ranges surrounding Cairns provides several significant stretches of river to explore. The Tully River is known throughout Australia and New Zealand for its exceptional rafting and encompasses classes one through five.
Along with the white water rafting, a day trip to the River Tully includes the opportunity for rock jumping, raft surfing, and rapid swimming. With memorable spots along the stretch of forty-five rapids like 'Alarm Clock' named because it provides those who pass a soggy wake-up call, and 'Stair Case' a nail-biting drop, the Tully makes for a first-rate adventure from your base in Cairns.
Logistics
When booking your white water adventure, you will be advised of a collection point for your journey south to the Tully River. The transport is included in the cost of your rafting experience.
Cairns Rafting offer a collection and return to your accommodation, a lunchtime BBQ, and five hour rafting experience for AUD 195
SAVVY TIP – Visit the numerous tour desks in the town and barter for the best rate you can. Booking direct with the company is not always the cheapest option. The tour desks receive a commission, and they often give extra discounts to secure a sale.
Crystal Cascades
If you're strapped for cash, take a day trip to the freshwater paradise of Crystal Cascades. Located just twenty minutes west of the city this area is known to locals and tourists alike and is a popular place to cool off in the heat of the day.
With no entry fees, this is one of the most affordable paradise retreats you'll ever find.
With numerous waterfalls and swimming holes set in stunning rainforest surroundings, it's a great place to explore or relax and soak up some sun. There are opportunities for the more adventurous to take part in some cliff jumping. A short walk up the cliff from the largest waterhole will take you to the 'No Fear' point, the highest part of the cliff face from which you can launch yourself into the water below.
Logistics
While not far from Cairns, there are no public transport options to Crystal Cascades.
We recommend hiring a car which can be done for around $35/day. If you're considering taking a taxi note, there is intermittent mobile reception at the falls, and you may find yourself unable to call for a ride home. Drive to the suburb of Redlynch and simply follow the signs to Crystal Cascades. From the Red Beret Pub, the swimming hole is about 10 kilometers away.
There is no entry fee to the falls however, be sure to take supplies and sun cream as there are no shops close by.
SAVVY TIP – Chat to other travellers about visiting the falls. They may have their transport and be interested in experiencing the beauty of the falls themselves. Leave a wanted advert on the noticeboards in hostels and caravan parks advertising for travel buddies to share the cost of the car rental and fuel.
Local Secret Adventure in Cairns
Suppose you've spent your day laid by the lagoon and require something to get your blood pumping pop down to the esplanade for an evening exercise class. The best part about this program is that all the types are accessible. All you need to do is arrive at the esplanade in the city's center equipped with the motivation to burn some calories, and away you go.
Choose from yoga, pilates, beach volleyball, aqua aerobics, boot camp, and Zumba, and get that booty in shape for free.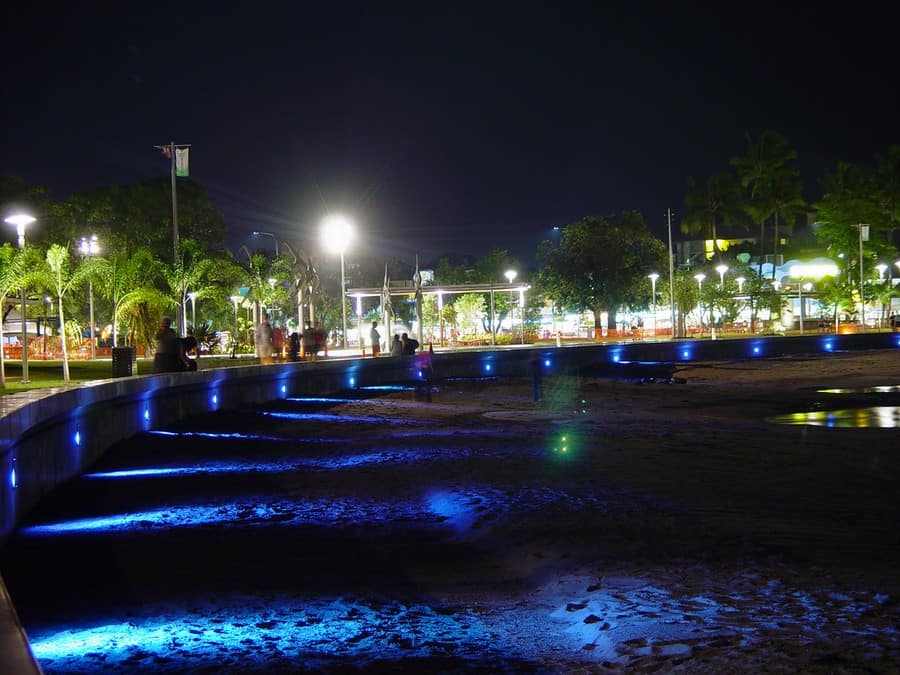 Best time of the year to visit Cairns for adventure?
Cairns provides adventurers with activities throughout the year; however, be aware that the Minkie Whale migratory season is from May to August, and you can scuba dive with them aboard Mike Ball's Minke Whale Expedition in June and July.
Temperatures in northern Queensland can also reach 40°C during the summer months, and the area can be hit with thunderstorms and cyclones from December to March. If visiting during this time, be vigilant about applying sunscreen, wearing a hat, and always carrying water.
The reason I love Cairns for adventure is that…
The city is nestled in between the aquatic splendour of the Great Barrier Reef and the vibrant canopy of the surrounding rainforest that covers many of the coastal mountain ranges. Both provide endless opportunities for exploration and would keep any explorer happy for the duration of their stay.
And once you've explored the natural beauty of the surrounding environment, you can experience the cities thriving nightlife and relaxed beach vibe. Sometimes an excellent beer and a sea view are just what you need after a day of adventure.
BIO:

In 2010 Charli & Ben made the decision to live a life less ordinary and six months later embarked on an undefined period of travel.  Enforcing no restrictions on their itinerary they have chosen to travel at a slow pace and incorporate house sitting assignments in each country they visit.

With no time limit restricting their experience they are content to continue exploring the world as digital nomads. From backpacking through Central America to road tripping around Australia they embrace each and every opportunity for adventure.

Find them on Facebook and Twitter or catch up with their journey at their travel website Wanderlusters.

We have been wearing out our jandals (Kiwi for flip-flops) on our travel adventures around the world since 2009. We think our blog is thought provoking and a little witty. But we have been proven wrong before. Find out more about us here...
What Are You Looking For?