Outdoor Activities in Auckland – Adventure City Guide
Find out how you can go diving, hiking and bungee jumping within minutes of downtown Auckland with our Outdoor Activities in Auckland Adventure City Guide.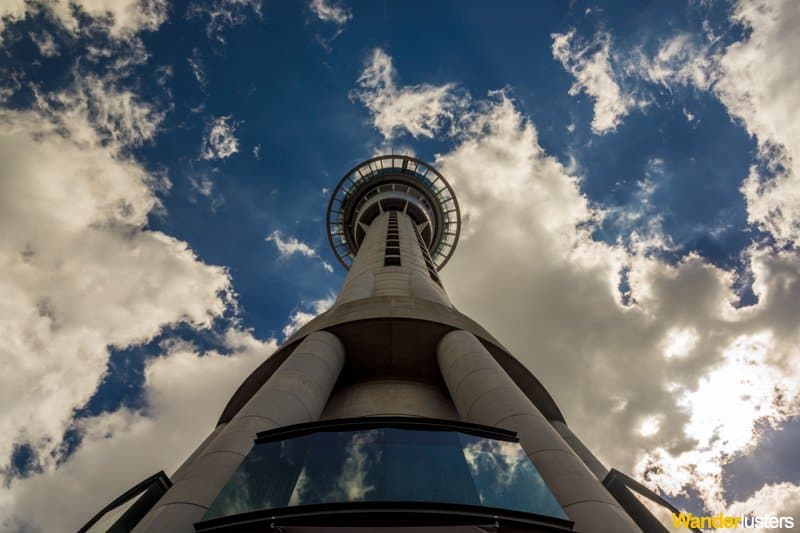 Are you looking for an insider's adventure travel guide for the best outdoor activities in Auckland?
As part of our Adventure City Guide series, Charli from Wanderlusters shares with you her expert insider tips on the top adventure and outdoor activities to do in Auckland; including how to get there and costs.
Why visit Auckland for adventure?
Although no longer New Zealand's capital city – it was ousted by the city now known as Wellington in 1865 – Auckland remains at the heart of life in the North Island. A great base from which to explore the tropical Northland, Waikato and the Bay of Plenty there is no shortage of activities for the adventurous traveller.
Outdoor Activities in Auckland
Wire Base Jumping – Sky Jump
New Zealanders are well known for their fondness of adrenaline inducing activities so it comes as no surprise that they've incorporated the opportunity to get their fix within the centre of Auckland. The tallest man made structure in New Zealand the Sky Tower is a prominent feature of the cityscape.
If you're feeling a little low on adrenaline during your lunch break, you can nip to the top of the structure, attach yourself to a harness and leap from a height of 192 metres. As gravity takes hold you'll fall rather fast – approximately 85kph – for 11 to 16 extreme seconds before landing smoothly at the base of the tower.
Now being afraid of heights and content with my understanding of Newton's theory of gravitation, I did not partake in this particular adventure activity. However I did manage to catch sight of a few adrenaline junkies testing their nerve, and I have to say it looked like quite a thrill.
Getting to the Skytower Jump
Sky City is located at the corner of Federal and Victoria Street in the heart of Auckland's CBD.
Savvy Tips
If you're in need of a serious adrenaline top up it might be worth noting that while the cost of the sky jump alone is NZ$225 / NZ$195 with student ID, you can combine the sky walk – a walk around the circumference of the tower 192 metres from the ground – with the sky jump for NZ$290.
Take some time to search for discount vouchers, there are usually some available. Check Groupon, Jason's voucher booklets (found in tourist information), aucklandnz.com and phone hostels and backpacker accommodation to find out what rate they can offer.
Find out more at the Auckland Sky Jump site.
A Volcanic Hike at Maungakiekie – Cromwell Park / One Tree Hill
Although set within the city limits Maungakiekie provides the opportunity for weary travellers to relax in a little piece of countryside.
With grazing herds of sheep and cattle the chance to ramble through wide open spaces is an attractive alternative to the hustle and bustle of the CBD. An inactive volcanic peak just south of the city centre its Maori name Maungakiekie means 'mountain of the kiekie vine', though older translations site the meaning as 'Tree that stands alone'.
Its English name 'One Tree Hill' dates back to the city's early colonial existence when a solitary tree stood near the summit. Today an obelisk stands proudly on the peak in remembrance of Sir John Logan Campbell, who is often referred to as 'the father of Auckland'. A great supporter of Maori tribes he chose to commemorate his death by commissioning a sculpture of a noble Maori warrior to watch over the city.
As the city limits have expanded Campbell's legacy has remained in the form of Cromwell Park which incorporates One Tree Hill and 118 acres of land. Worthy of a day trip the park contains the Stardome Observatory, a quaint tearoom, children's playground and for the more adventurous traveller the chance to hike to the summit for panoramic views over Auckland and its two harbours.
The opportunity to hike a volcanic peak is not one many cities can offer and I highly recommend taking the time to see this unconventional view of the cityscape.
Getting to One Tree Hill
From Britomart station in the CBD pick up bus route 500 towards Mission Heights and get off at Greenlane. Walk west on Greenlane for 2km. Total journey time of around 1 hour.
Savvy Tips
If you can handle an early start it's worth the effort to reach the peak before the influx of tourists, cars and buses. And on a clear night it is possible to capture an image of the city blanketed by stars. The vehicle access gates close at dusk however you can walk in 24 hours a day.
Check the Cromwell Park website for their schedule of events including free concerts and guided walks.
Grab a Caffeine Buzz – Café Culture
Although we like to think that New Zealanders spend all their time frolicking in the countryside, the reality is that outdoor pursuits are often shelved in order to enjoy a frothy flat white.
Although they claim to have invented the drink back in the 1980′s this is widely discredited by the Australian's who will tell you it is of their own design. For many Aucklanders café culture lies at the social heart of city living and consequently coffee shops have become social venues for business meetings, to catch up with friends or simply read the paper.
As every adventurer knows fast paced activity is not sustainable seven days a week. I therefore recommend an afternoon of exploration in search of an alternative buzz and guarantee you'll soon notice this city takes its coffee rather seriously.
Dubbed by many as one of the best places in the world to drink the velvety black liquid it is hard to find a bad cup in even the most mundane of cafés. However if you're after the ultimate buzz there are a few coffee houses that have elevated themselves to a superior level of coffee bean 'geekery'. The art of creating the perfectly extracted short black is rightfully reserved for those with a certain level of skill, and when combined with a quirky sense of urban style the coffee houses of Auckland provide the adventurous traveller with a rather aromatic buzz.
Finding a great coffee in Auckland
Our favourite place to get your buzz is Espresso Workshop – 19 Falcon St, Parnell.
Savvy Tips
If you plan to spend your day relaxing on the sofas at your favourite coffee house get in early. The city folk have a tendency to indulge their penchant for a caffeine buzz regularly and you'll often find limited free seating at the more stylish establishments.
Local Secret Adventure in Auckland
Scuba Saturday at Global Dive
If you're scuba certified Global Dive offer free diving at their monthly scuba Saturday meet – just pay for any gear rental and tank fills.
Every two to three weeks Global instructors take their open water students north to Goat Island Marine Reserve for training and kindly invite certified divers to join them free of charge. A very social affair it's a great opportunity to meet fellow scuba nuts and get your head underwater to explore the rich waters of New Zealand's coastline.
Entering from the beach you can find plenty of channels and rocky out crops to explore with your buddy. The depth varies and the terrain caters for both experienced divers and those new to the sport. The diverse mix of marine life you're likely to encounter includes Snapper, Blue Cod, Goatfish, Parore, Blue Maomao, Sweep, Trevally, Jack Mackerel, Red Moki, Kelpfish, Demoiselle, Big Eye, Triplefins, Stingrays, Eaglerays, Sea Cucumber, Starfish, Urchins, Nudibranchs, Octopus, Hermit Crabs, Crayfish, Anemones, Sponges, Corals and Hydroids.
They've even been known to encounter Dolphins and Orca at certain times of the year.
I didn't get the chance to join Global for their Scuba Saturday meet however I thoroughly enjoyed their weekend live aboard at the Poor Knights Islands, a pristine marine reserve on the east coast of Northland.
Logistics
Make sure you contact Global Dive to confirm your attendance at Scuba Saturday. If you're in need of a buddy or transport from Auckland call into the shop and discuss your options with the Global staff, they're incredibly helpful and will ensure you're looked after.
Global Dive is located at 132 Beaumont Street near Westhaven Marina in the centre of the city.
Savvy Tips
If you know the dates you'll be in Auckland phone ahead and book your place at Scuba Saturday as it is popular with local and visiting divers alike.
You'll be shore diving so ensure you thoroughly rinse your kit after the dive. Sand gets everywhere and can affect the mechanisms of your equipment if not washed out ASAP. Find out more from their site Global Dive.
Best time of the year to visit Auckland for adventure?
Auckland enjoys a warm temperate climate for the majority of the year and as such has warm humid summers and mild, wet winters. While the winter months provide the surrounding rainforest with the chance to rejuvenate, it can dampen your desire for outdoor adventure so I recommend visiting during the summer months (October to April) to maximise your opportunity to explore.
Finally, the reason I love Auckland for adventure is because…
Sprawled across a narrow isthmus and surrounded by rainforest Auckland is the perfect base for an adventurous adrenaline junkie. With the opportunity for adventure above and below the waterline there's plenty to keep any explorer entertained for the duration of their stay. From idyllic island escapes to urban cultural retreats, the buzz of the city is mirrored by the vibrant inhabitants who thrive on a balanced diet of adrenaline, culture and relaxation.
BIO:

In 2010 Charli & Ben made the decision to live a life less ordinary and six months later embarked on an undefined period of travel.  Enforcing no restrictions on their itinerary they have chosen to travel at a slow pace and incorporate house sitting assignments in each country they visit.

With no time limit restricting their experience they are content to continue exploring the world as digital nomads. From backpacking through Central America to road tripping around Australia they embrace each and every opportunity for adventure.

You can find them on Facebook and Twitter or catch up with their journey at their travel website Wanderlusters.
Explore Auckland's Coasts With One Exquisite Walking Hike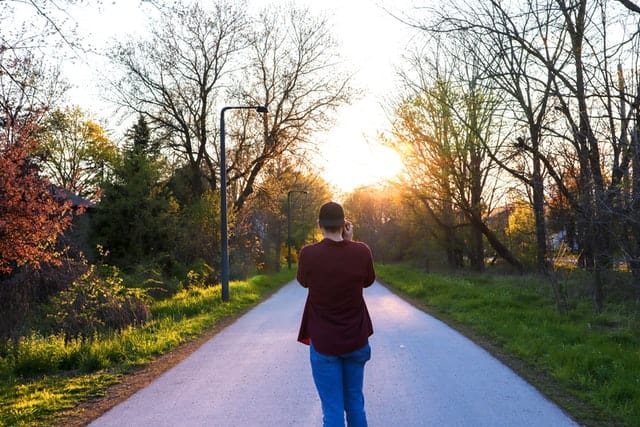 There is a wonderful place found in the far southwest of the Pacific Ocean. It is a place called Auckland, and it is found in the amazing terrain of New Zealand. It is a place that commands the attention of over 1 million people who prefer to live and reside in this majestic city.
Did you know that Auckland claims the top spot in New Zealand with its wide range of people and the most concentrated number of people within a city in New Zealand?
But why do so many people come to Auckland, New Zealand, and live there? What do they appreciate the most?
The truth is that the answer may vary, and it may differ from person to person, but it is hard to deny that nature is not a crucial part of their decision making. The beautiful city has fantastic places that offer great adventure and recreational activity.
You can take advantage of the diverse coasts, hidden coves, and more of the northern area in the North Island. It is known for its various boats, and some believe that it has more ships than any other city in the entire world.
It is a city that resides between two large fantastic natural harbors.
Let us find out more about how you can explore this majestic city with one fantastic walking hike.
The Auckland Coast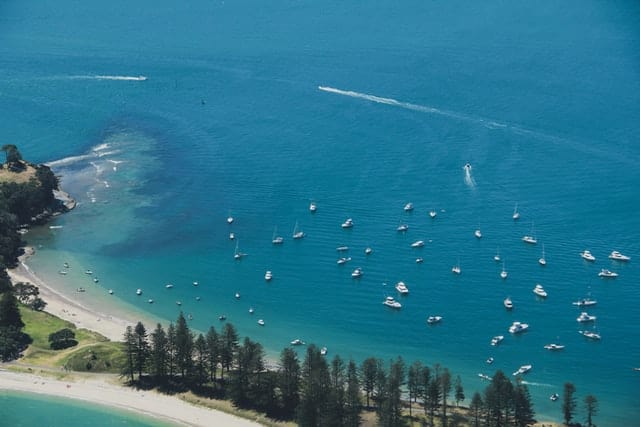 For those who want to stay near to Auckland's city and travel well, it is necessary to start your journey with the Auckland Coast's breathtaking area.
Did you know that Auckland's coast ranges over 15km, will take over four hours to traverse, and is somewhat challenging to navigate? But the truth is that it is worth it. Why is it worth it? Well, you can seemingly walk the length of an entire nation within the span of a few hours. If you wake up early in the morning and go on this journey, you can finish your hike by noon or an hour past noon.
But in that brief timeframe, you can experience several oceans, notice a slew of volcanoes, and have a glimpse into people's regular lives in the New Zealand area.
This fantastic walk is excellent because of its duration and because you are able to experience lush greenery and park settings over 30% of the time. It is a great way to clear your head, get to know more about the people you are traveling with, and experience the refreshing Auckland air.
Experts suggest beginning your journey at the less intriguing Onehunga area and then moving forward with public transportation at the Britomart stop. You will find that you can travel east to take in the water sights with a bit of work.
When your walk is over, you can grab a fresh beverage at the Waitemata Harbour, a premium harbor.
You will want to make sure to bring some healthy snacks along for the walk because you may not notice different places to eat as you go on this part of the hike.
It is best to ensure that you understand that you must input the Ferry Building into your mobile device or ensure to use the local municipal iSITE for further guidance.
If you are limited on time, I would suggest that you go on this route because it lets you take in the entire area and understand this excellent place.
Hiking Adventures in Bryce Canyon National Park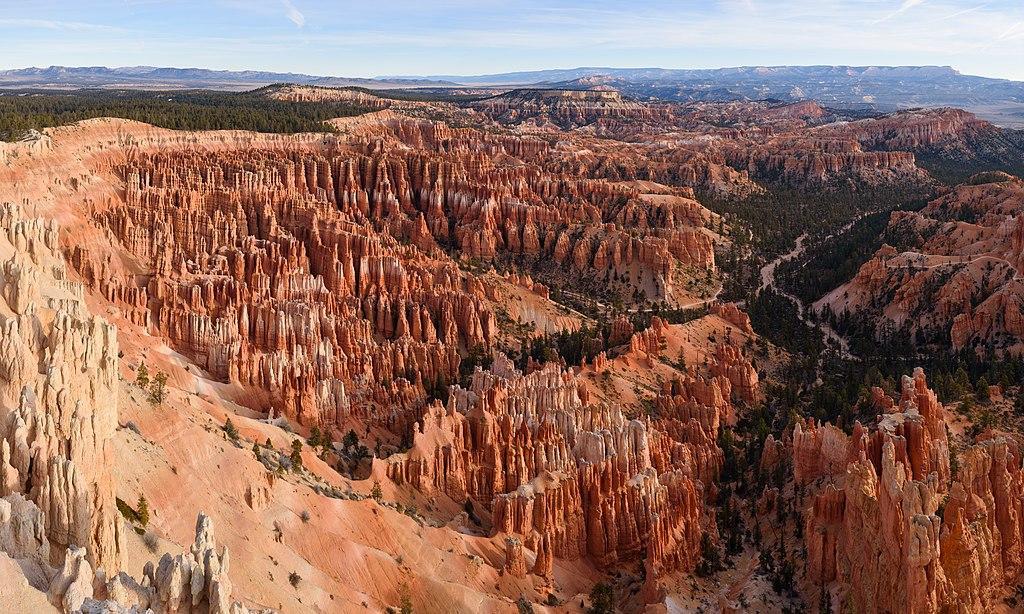 If you are on the lookout for the perfect environment for an adventurous and challenging hike, look no further. Located in the Southern Utah region is the best park that is most suitable for your hiking adventure, the Bryce Canyon National Park. This is a great option to relaxed after you are through playing in $5 minimum deposit casinos.
This park hosts hike lovers from time to time and people even come from other countries in the world to experience the wonder of this park. The landscape and beautiful trails make this a choice venue. There is a rental service at this location if you love to stay behind.
You can enjoy the priceless glimpse of the sunrise and sunset from the different landscape. The part also permits visitors to create traditional camps at different locations for a more adventurous experience.
There are a couple of trails that you can choose from for your hiking adventure, and no matter your level of experience in hiking, you will find a track that matches your taste. Even if you are totally new to hiking, there is something for you at the Bryce Canyon National Park . Below is a list of some of the trails to try when you take a trip to this park.
The Rim Trail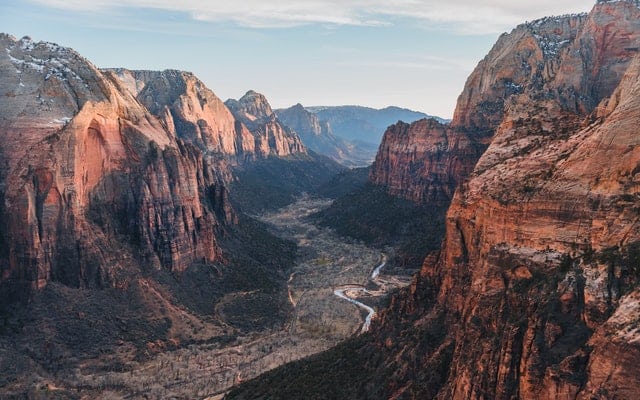 This is the most accessible trail at Bryce Canyon National Park. It is suitable for those who just want to have a good time walking around and savoring the magnificent scenery of the park. From any part of the park, you can connect to this trail as it goes all the way around the park.
When lodging at the Bryce Canyon Lodge, it is a good idea to start your hike from the place known as the sunrise point. Just as the name implies, if you wake up early to start your walk, you'll be able to watch the sunrise. If you have a camera with you, you'll take some fantastic pictures.
Also, you'll get a clear view of the Bryce amphitheater from this point. Just like in an adventure movie, you have to find a way to link up to boat Mesa, and on your way, you walk through some sites like the Mormon temple and Queen garden. This hiking trail is easy, and all you have to deal with is a total of approximately 200 feet elevation. You will surely have a nice time on this trail.
Navajo Loop Trail
On the order of difficulty, this trail comes next after the rim trail. The starting point of this trail begins from the sunset point around the southern area of the Bryce Canyon Lodge. Just like for the rim trail, the trail presents a nice view of the sunset, and with a good camera, you'll be able to take exciting photo shoots.
Walking this route involves a visit to the Silent City, which is an aesthetic combination of limestone and urban expansion. During the hike, you will also walk through Wall Street, which happens to be a distinctive attraction at the Bryce Canyon park. You won't ever want to miss the narrow walls. From this point, you may decide to go back to the sunset point or take other shorter hikes like the Peekaboo loop trail and Queen garden trail. Both routes are challenging and adventurous, but you will enjoy every bit of the challenge. After you have done this, you can then go ahead to have some fun in a $5 minimum deposit casino.
Mossy Cave Trail
This Trail presents an entirely different sight than the one that we have previously mentioned. From this trail, you will be able to catch the view of the towers in the park nearby without descending to the amphitheater. This hiking course begins at approximately 4 miles from the entrance to the Bryce Canyon park. However, if you visit this park and would like to enjoy something completely different from the other common tracks, then this is an exciting hiking trail for you to try.
Hiking is more than a walk, it is a fun and adventurous experience. All trails at the Bryce Canyon National Park are worth trying on your next visit. Whether you seek to have some fun or you just want to catch some beautiful scenery and feel close to nature, you will find the right place that suits you. Get ready to have an amazing hiking experience.
Walking the Camino de Santiago Photos
These are my favourite Camino de Santiago Photos from my pilgrimage along the French Way in March. A truly beautiful way to spend a few weeks.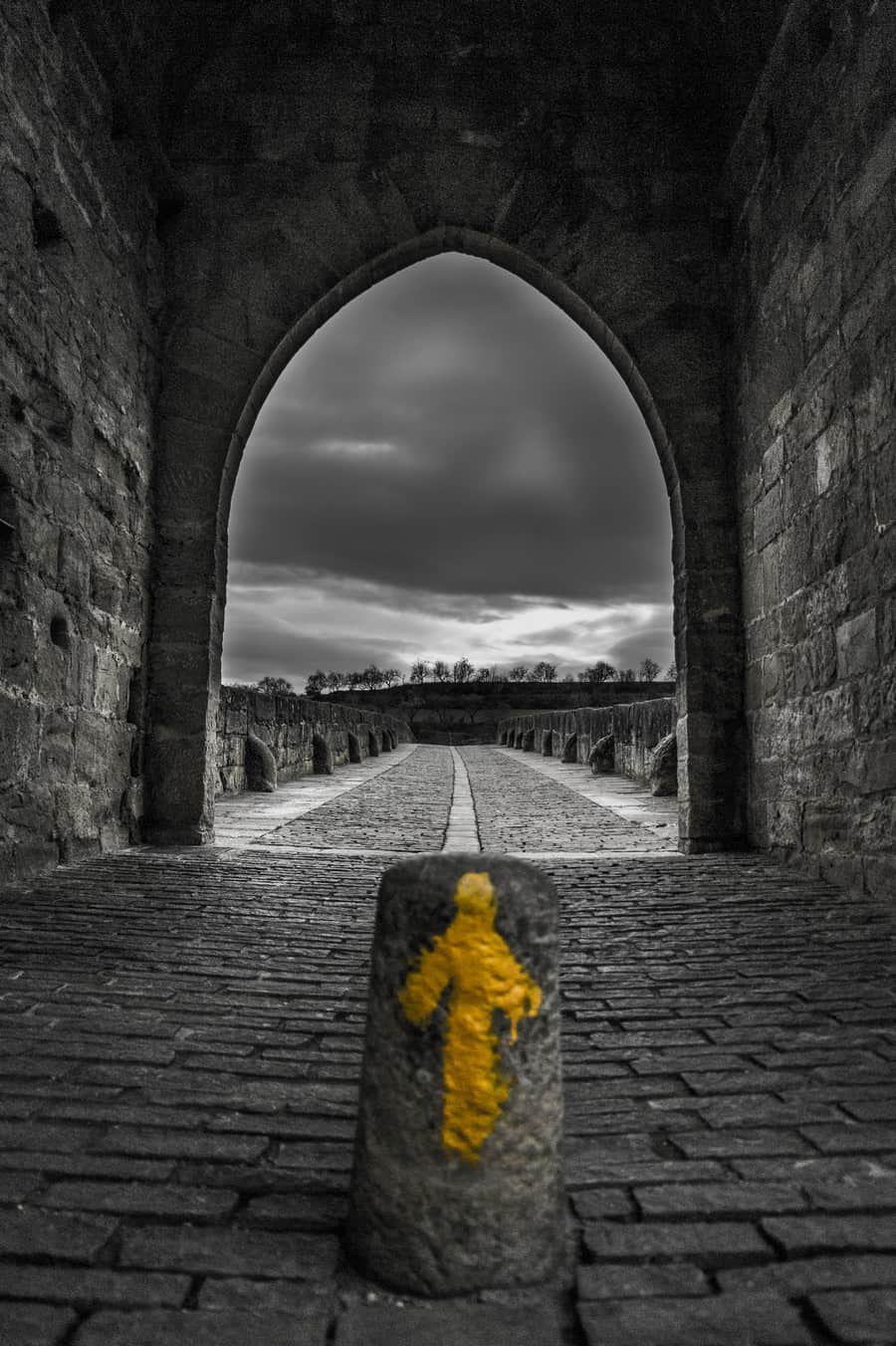 El Camino de Santiago kicked my ass. Well technically it kicked my feet. Turns out my minimal preparation for the Camino de Santiago was terrible. After a miserable effort of only 4 days, the doctor in Legrono told me that I wasn't allowed to go on until me feet healed. I had walked just over 100 km's and my feet were bloodied and blistered.
To be honest, I was relieved.
The thought of putting back on my shoes made my shudder. For the last 9 km's I had stumbled along in jandals and socks. One of the travelling fashion sins I vowed I would never break.
So while I have unfinished business with the Way of St James (an upcoming post), I did want to share with you some of my favourite photos from the Camino de Santiago. Because I had yet to reach some of the more "unsavoury" parts of the Camino that Sherry Ott had discovered, every step of my pilgrimage had been beautiful.
There is no way you can get lost on the Camino de Santiago. Arrows, scallop shells and signs point you in the right direction at every bridge, road crossing and intersection.
Reaching the top of Alto Pedron gave views back the way I had come from Pamplona, as well as views to where I was going. The rocky path on the way down proved to be my ultimate downfall, as my too small shoes caused my toes to smash into the front.
There were so many beautiful old churches along the Camino de Santiago. But since I was walking in early March, it seemed that most were yet to open for the busier summer season.
And between every small village the well-maintained pathways of the French Way wound across the spectacular Spanish countryside.
Puenta La Reina has one of the most amazing bridges I have ever seen. It was also the 1st village I had the pleasure of sleeping in after busy Pamplona.
Most mornings I was up and walking before the sun began to sprinkle across the horizon.
Every village and town was built on a small hill. Sure it looks beautiful until you realise you have to go back up again to go through them all!
While there were only about 20 pilgrims walking each section every day, it wasn't uncommon for you to encounter them all. The people I met along the Camino de Santiago were some of the most inspiring and remarkable people I have ever spoken to. They are the ones that make the pilrgimage so special.
Every village had at least one ancient church and it wasn't uncommon to find them dotting the landscape in remote locations either.
I have travelled through Spain in the past, including cycling in Costa Brava and surfing in San Sebastian with both independent planning and a vacation planner. But having the opportunity to walk at my own pace through some of the most beautiful scenery in Spain on the Camino de Santiago has so far topped them all.

We have been wearing out our jandals (Kiwi for flip-flops) on our travel adventures around the world since 2009. We think our blog is thought provoking and a little witty. But we have been proven wrong before. Find out more about us here...
What Are You Looking For?