Great Barrier Reef Tours from Cairns & Port Douglas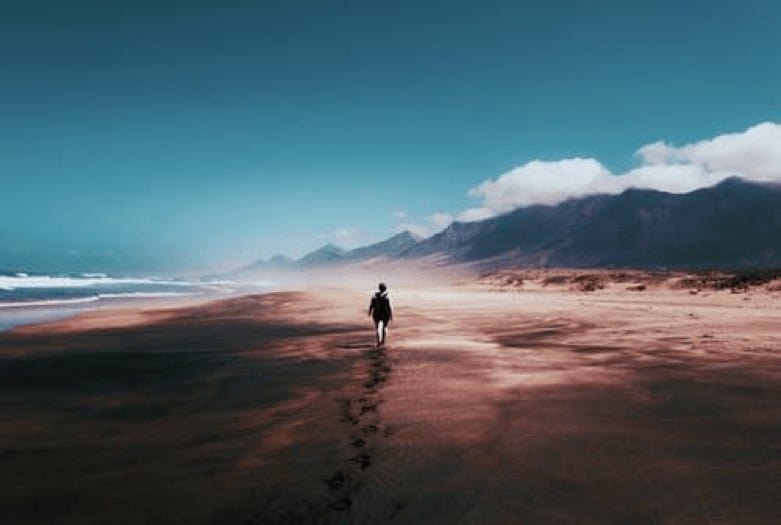 The Great Barrier Reef is the most extensive coral reef system in the world. It stretches over 1,430 miles and composed entirely of living organisms. Because of its sublime beauty, it is no surprise that it is considered as one of the wonders of the world where more than 2 million travellers visit the reef annually to witness its charm.
The Great Barrier Reef is Queensland's most remarkable natural gift which is comprised of over 3000 reef systems and coral cays. It is home to an abundance of fascinating marine life and is filled with amazing tropical islands and world class beautiful beaches.
Cairns is one of the top most visited locations for travellers wanting to experience the Great Barrier Reef, either by taking on a scenic flight or by boat. The breathtaking array of marine wildlife, lush rainforest vegetation, and a myriad number of exotic coral reefs that make up this wonderful reef surely gives any tourist an extraordinary journey that cannot be found anywhere in the world.
Choosing the best tour can get a little frustrating because of the overwhelmingly large number of reefs you can visit around the area. If you are still at a loss and want to get some guide of what type of tours to take in order to maximize your Great Barrier Reef experience, worry no more as we will unravel in this piece the best Great Barrier Reef tours on offer to help you start your wandering without delay.
REEF TOURS FROM CAIRNS
Sunlover Reef Cruises
Sunlover Reef Cruises offers one of the best Great Barrier Reef Tours where travellers get a full day of reef adventures. This trip is designed mainly to cater for everyone including families with children.
Leaving daily from Cairns, this 40 km-trip will surely bring happiness and extraordinary experience to its travellers as they will enjoy a high-speed air-conditioned catamaran experience to the new multi-level pontoon at Moore Reef. The sundeck, as well as the theme-park style water slide on the reef, is also a must-see attraction especially if you travel with your kids.
Once you arrived, you'll get the best 4 hours of your life as you enjoy the activities at the pontoon, which comes with snorkelling equipment, guided glass bottom boat and semi-submersible tours− allowing the travellers some options to stay dry while in a safe and comfortable environment as they explore the beauty of the Great Barrier Reef. The tour also allows travellers to feed the fish. It is also a family-friendly tour as it has a fully enclosed kid's pool and an underwater observatory to get a closer look with the marine life.
Sunlover Reef Cruises also include a hot and cold buffet lunch where you can enjoy the freshly caught seafood in the city while you explore the amazing views of the Great Barrier Reef. After the meal, don't miss the chance to swim amongst the fishes and enjoy the last hours of your stay, savouring the charm of this great reef.
Pro Dive Cairns
If you fancy diving, Pro Dive is perfect for you. In fact, Pro Dive is all about diving suited whether you're a novice or an advanced diver with years of experience in this field.
Boasting with its more than 32 passengers, Pro Dive Cairns offers an adventurous tourist with a more personalised experience, providing access to around 19 exclusive and unspoilt dive sites on the Great Barrier Reef.
Pro Dive Cairns offers premier three-day, two-night liveaboard dive trip and various range of PADI certified scuba diving courses where you can dive and learn to dive in a safe and wonderful environment.
From a five-day Learn to Dive Open Water certification course to advanced and professional development courses through its extensive range of the latest dive products and professional local service and advice, Pro Dive Cairns is your number one stop when planning your first or next scuba diving adventure.
If you don't have the time to spare and can only stay for one day, its Silverswift will surely give you the most comprehensive day-tour experience with its 5-hour trip spent out at the reef visiting three different outer reef sites. This ultra-modern catamaran caters to small groups; it offers all the things you need in order to for you to experience the underwater world of colourful marine life. Beginner divers can enjoy snorkelling with additional 2 introductory dives while more experienced divers can leisure in up to 3 certified dives.  
For a tourist who is yearning for more challenge and adventure, Pro Dive gives access in Liveaboard Trips to adventurous traveller where they can spend around 3-7 days enjoying the top best sites the Great Barrier Reef has to offer, while on board of the multi-million dollar purpose built a liveaboard vessel. Divers can participate in up to 11 dives, as well as 2-night dives at around 16 exclusive dive sites.
Reef Magic Cruises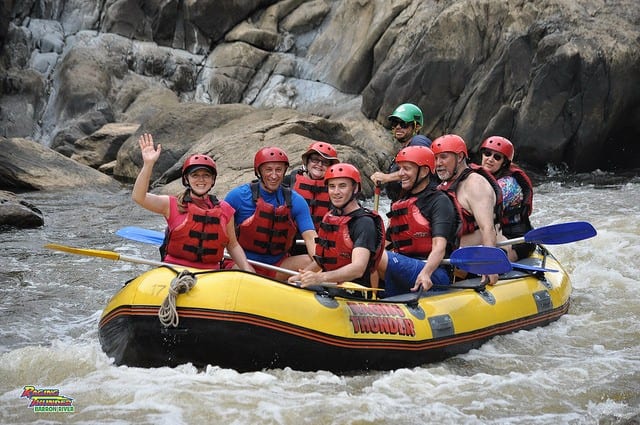 Departing from Cairns through a smooth yet fast and stable catamaran, Reef Magic offers a private access to a breathtaking coral reef location which was intentionally selected because of its superior pristine clear water, coral quality and its diverse marine life.
Snorkel in the sheltered lagoon or enjoy its Guided Snorkel safari trip with an expert Marine Biologist coming along with you. It also provides a semi-submersible reef viewer, glass bottom boat or underwater observatory, perfect for families with children or for non-swimmer travellers.
If you are looking for a downtime and just want to spend your stay relaxing and soaking up the tropical heat, then this one is made for you. Take time out on Reef Magic's spacious deck where you can enjoy the region's only reef-based massage therapist.
Fitzroy Island
Fitzroy is a favourite tourist destination, both interstate and international alike for travellers thinking to experience the Great Barrier Reef from a tropical island paradise. The island's location is spectacular which is just a 45-minute Fast Cat Ride from the Cairns Marina, offering unique access to a wonderful ecosystem ranging from an abundant green jungle to a crystal clear the Coral Sea.
You can opt to combine the Fast Cat transfer with a guided sea kayak where you can snorkel and swim amongst the rich marine life and be mesmerised by the tropical fish and get a chance to spot Fitzroy Island's famous clownfish or sea turtles. This package will take you to the most private beaches and a stunning coral reef where you are free to explore this magical Island and the surrounding coral reef at your own leisure.
If you want to get an up-close experience of the reef but fear of getting soak or wet, stress no more as you can include a glass bottom tour with your package where you can still get a glimpse of the charm that lies below the surface.
Fitzroy Island is very attractive for those on a budget, especially families and backpackers. Stay for more than one day at Fitzroy Island in order to get a maximum Great Barrier Reef experience on a tropical island where you can pamper your stay for a night or two.
REEF TOURS FROM PORT DOUGLAS
Reef Sprinter
Departing from Port Douglas, Reef Sprinter is a 15-minute trip to the stunning coral reef at Low Isles. The Reef Sprinter Reef Trip is perfect for travellers who do not find staying on the water very enticing.
Once you reach the destination, you can get 1.5 hours of snorkelling time to enjoy the breathtaking coral formations and colourful marine life of the reef before heading back to the port.
If you want to experience the Great Barrier Reef but are not too keen on boats and the thought of spending a whole day out on the water isn't very appealing, then Reef Sprinter Reef Trips were made for you.
Reef Sprinter also offers a glass bottom boat perfect for those who prefer not to swim the opportunity to still witness the astonishing coral reef, turtles and diverse marine life which makes the Great Barrier Reef as one of the seven wonders of the world.
Quicksilver Cruises
Quicksilver Cruises has a wide range of exciting activities on its sleeve, making it an ideal option for those who are wanting to get a little bit of experience of everything. Quicksilver's Wavepiercing Catamaran leaves from the Reef Marina in Port Douglas daily at 09:30 am out to Agincourt Reef− a pristine ribbon reef located at the very outer edge of the Great Barrier Reef.
Learn to dive and snorkel or if you are a  more advanced diver, dive and snorkel amongst the abundant marine life and enjoy the majestic beauty of this remote coral reef. Quicksilver Cruises also offers activities for non-swimmer who still wants to get a breathtaking view of the Great Barrier Reef. Enjoy the permanent floating pontoon at Agincourt Reef where you can get the best viewing experience and underwater observatory perfect for families travelling with their kids; Quicksilver's semi-submersible is the best option for non-swimmer to still get a magical experience of the reef while staying dry.
Getting the right reef trip for you and your family can give you ample time to enjoy and explore the beauty the Great Barrier Reef has to offer. Just like in any trip, it is always wise to plan ahead of time before embarking to your journey. Use the guide provided in this piece and we hope that you get the most out of your Great Barrier Reef adventure.
Top 4 cities for bingo fans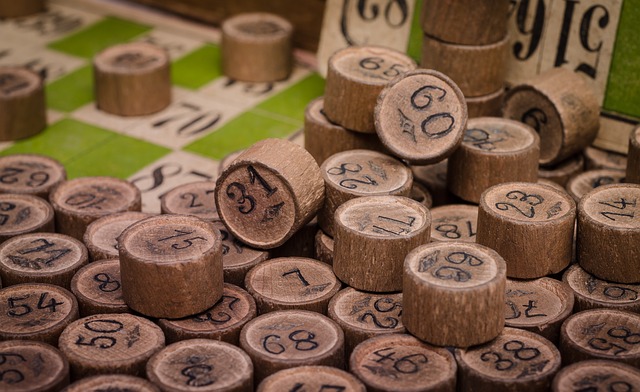 Some people travel looking for the best parties, others travel to find the best beaches, while foodies are looking for the best restaurants and the best street foods. If you are looking for top-notch entertainment, there are plenty of cities where you can do some exciting and unusual activities. You probably know that the best karaoke parties are in Japan and Korea and Las Vegas, Macau and Monaco are the places to visit if you are looking to play casino games. 
This time we're going to talk about the best cities for bingo fans. If you're thinking that all bingo venues are the same, think again, because bingo has changed significantly lately. One of the key contributing factors to the modernisation of bingo in general and bingo venues as such is the emergence and popularisation of online bingo. Players started switching online as it is a lot more convenient, so conventional bingo venues had to adapt and try to offer something new and exciting for a change.
London
London is definitely the bingo capital of the world, and there's definitely a reason why it founds its way to the top of our list. In the old days there were more bingo halls in UK's capital than there are now, but we have bingo venues now. You may wonder what's the difference between a hall and a venue, and to put it simply, venues are modern and offer more exciting bingo variants.
Nowadays bingo games are organised at a lot of non-standard venues, it's not just dedicated halls/venues. 
Have you ever been to the Breakfast Club Battersea at Clapham? They're now doing bingo nights as well, with party mashup, quiz nights, and other fun activities for all visitors. Tickets are available from £7, which is not a lot for an amusing and unusual bingo party. 
Selecta Saturday Special is a bingo party that takes place at UKG Bingo at Camden from 6pm until 9:45pm. If you fancy bingo and garage music, this is the right place for you. 
Finally, if you're a fan of house, you'll have a blast at Brixton's Cattivo where Bubbles & Bingo events are held. 
Paris
The city of light is another great city for bingo fans. You may think of the UK as a top bingo destination, but the game was played in France long before it made its way to Britain.
Bingo made it to France towards the end of the 18th century and the French elite grew quite fond of it in the next decades. Nowadays there are a lot of standard bingo halls in the French capital where you can play bingo every evening. One thing that's typical for Paris is Bastille Day Bingo which takes place every year on the 14th of July in memory of the French Revolution and the attack on Bastille prison that took place in 1789. One thing that's specific about Paris and Parisian bingo is that you need to yell 'King' when you hit bingo and not 'bingo'. 
New York
If you look at any list of top cities, regardless of the topic, New York will surely be on it. So, it is hardly surprising that New York is also one of the best cities for bingo fans. 
The Fifth Avenue bingo hall is one of the fanciest and most popular New York bingo venues. It opens every evening at 6pm and the most interesting thing about it is that there's table service, so you can get your food and drinks without any interruptions to the game. 
Le Poisson Rouge Bingo Hall is located on Bleecker Street in Greenwich Village and you can enjoy a game of bingo with a cocktail in your hand. If you are a fan of the funky sound you will enjoy the standard DJ sets at this venue. 
Glasgow
Despite the fact that London is the largest city in the UK and its capital, Glasgow has often been called UK's bingo capital due to the popularity of the game in Scotland's largest city. 
Carlton bingo hall in Partick is one of the most famous bingo halls located in Glasgow's West End. The place is sometimes referred to as the effs (F&F), since it used to be called that when it was just a dance hall. Then there's Buzz bingo located on Hawthorn Street and this venue opens at 11am. There are few Mecca bingo halls for more traditional bingo fun. Finally, there's the Hillhead Bookclub where the Lady Balls Bingo takes place.
Skin-Care Rules to Always Follow When You Travel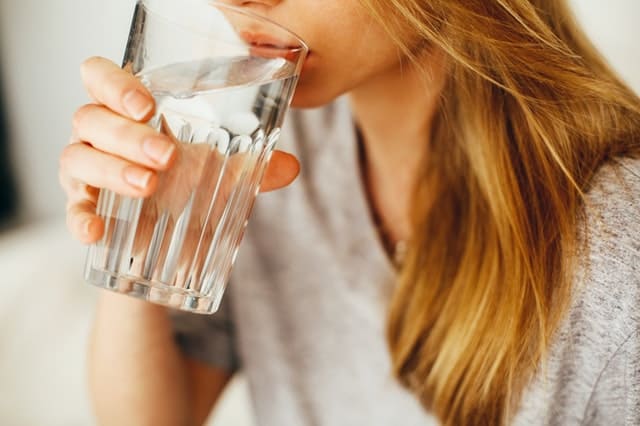 With the holiday season nearly upon us, most of us are hit with a bout of wanderlust. Traveling will take us to different places, and these places likely have completely different climates from what we are used to. Nobody wants to have a skin breakout or any other type of skin problem during vacation. To prevent this problem, this article will give you Skin-care rules to always follow when you travel.
Every time you step on a plane, your skin is exposed to a whole different condition. You are plagued by stale, dry, circulated air that can do wonders to your skin (in a bad way, of course). And that is just your flight. Your actual vacation can be a nightmare for your skin. From weird hotel products to bad sunscreen, to stress from forgetting stuff at home or from family members and a host of other problems.
Thankfully, there are things you can do to keep your skin looking great despite the challenges of travel.
Drink Water…a lot of water
Staying hydrated is extremely important. Being hydrated inside and outside is one of the most important skin routine tips at all times, even when you are not on vacation.
The switch from a hot to a cold climate or from a hot to cold climate can cause skin dryness and irritation among other things. Even the air on the plane is dry and can sap all the moisture from your skin. Therefore, make sure your drink a lot of water. That would keep you hydrated inside.
For your skin, you should liberally apply moisturizers to keep your skin looking radiant and beautiful.
Use Sunscreen
Next to staying hydrated, sun protection is one of the most important routine for your skin type.  While travelling, you should be extra diligent about your sunscreen.
It might sound strange, but you should apply sunscreen even while on the plane. Why? Because you are in a metal container 10,000 feet close to the sun. In fact, you are likely to get a sunburn while in a plane than on the ground. You might want to close the shades, but others might want of view. Hence take precautions and apply the sunscreen.
When you are travelling, it can be easy to forget to use sunscreen, or you might run out of sunscreen. You can go the extra mile by setting a reminder on your phone either to use sunscreen or buying a new one before the current one runs out.
Use Minimal Makeup
During your vacation, leave out heavy foundations and other heavy makeup products. If you are traveling to a location with extreme weather, your makeup will wear off fairly easily. This not only leaves you looking silly, but the heavy makeup can clog the pores of your skin and result in breakouts.
If you choose to use makeup at all, use breathable makeup. Preferably it should be water-resistant and offer protection from hot climates.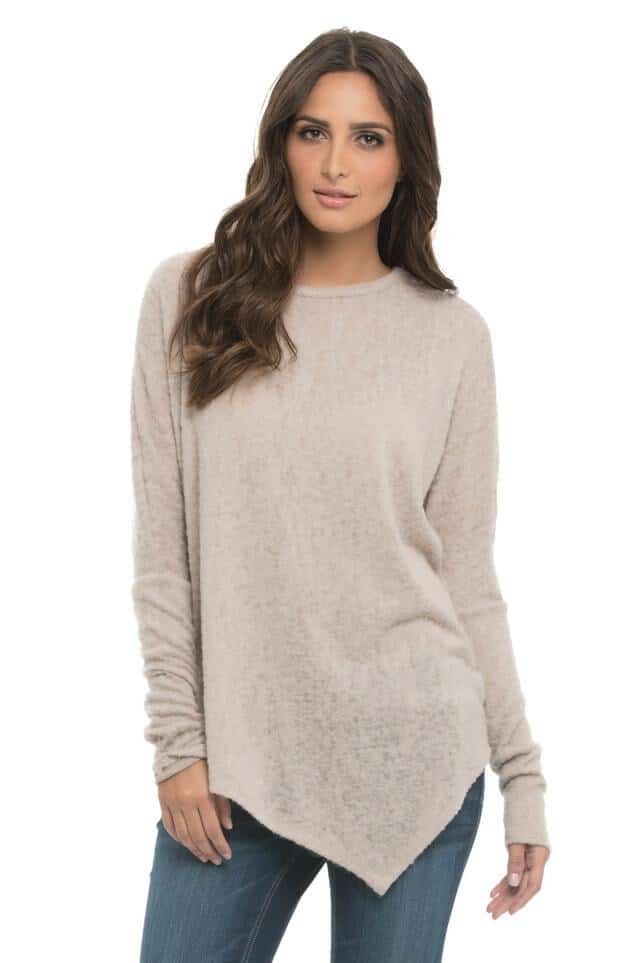 Take your facial cleanser and moisturizer along with you
To keep your face looking great even in extreme climates, your facial cleanser and moisturizer are very important. The daily cleanser helps to clean impurities on your face, while the moisturizer will feed your skin with the important nutrients required to keep it healthy during the duration of your trip.
Use trusted products
Trying out new products is fun, but you should be very careful doing this while on vacation. The change in climate is enough stress on your skin. If you add new products to your skin, you might be increasing the stress on it. Invariably, this might lead to skin breakout and other issues.
Therefore, stick to what your skin is familiar with. When you go back home, you can try out new products. To make it easier to keep using your familiar products, you can buy travel-sized versions of your moisturizer, lotion, cleanser and other stuff.
Have a medical emergency kit
This should contain smoothening calamine, aloe vera potion and other things that can be used in case of skin emergencies.
To enjoy your trip, no matter where that might be, follow these skin-care rules. Your skin will thank you for it!
Scottsdale – Come for the Sights, Stay for the Experience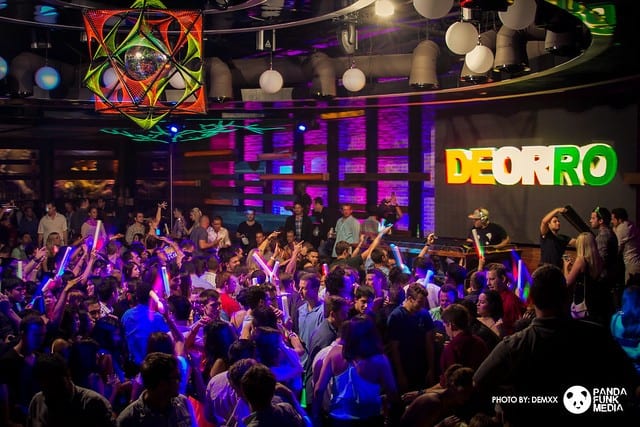 Scottsdale, Arizona is one of the most popular destinations in the Grand Canyon State. Known for its resorts, natural trails, and association with nightlife, the city has become a must visit for anyone who wants to experience contemporary life in a former desert.
Scottsdale is very famous for its modern hospitality and geographical sights. Keeping this in mind, it wouldn't be surprising to know that finding a Scottsdale nightclub is on the minds of many tourists who pay the city a visit – even those who do so to explore one of its mountainous ranges.
If you are planning to head down to the Copper State anytime soon and enjoy life, then Scottsdale may prove to be a great summer destination.
To help you understand what the city would have to offer in terms of recreation, here are some of the top Scottsdale vacation and dining options that make the West's Most Western Town, a must visit.
Old Town Scottsdale
Old Town Scottsdale is perhaps the most popular destination in the city. With its unique lineup of culturally rich events, this colorful area has a vibe that defines old West meeting its modern counterpart to a T.
While Scottsdale remains famous for its modern nightlife, club scene, and luxurious resorts, Old Town Scottsdale brings about the old Western charm for tourists to experience firsthand. Old architecture, preserving museums, and cultural activities are just a few of the many things that you could experience at this destination.
With an array of fine dining restaurants that prove to be the best in the state, you could grab a bite in luxury after roaming around in the sun.
And if you feel a bit more adventurous, then you could do that exploration while riding on a Segway instead of using your good old feet. With plenty of Segway tours being conducted each day, you will easily be able to find something that suits your schedule.
Taliesin West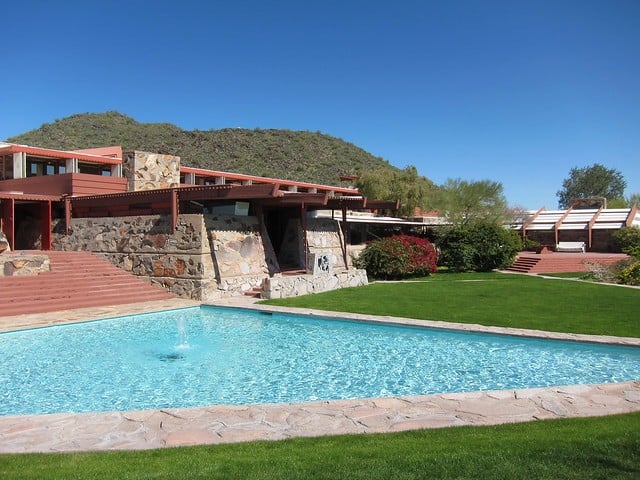 As the winter home to famed architect Frank Lloyd Wright, Taliesin West boasts of an unmatched architectural design.
Now a museum, the destination doesn't only showcase the building in all of its glory, but also offers insights into Wright's work and his mind through detailed tours of the facility.
It is due to these reasons that Taliesin West ranks as one of the topmost destinations to visit in Scottsdale among many professional guides.
Since the building or its experience cannot be replicated elsewhere, it remains a must visit for whenever you are in Scottsdale.
Scottsdale Fashion Square
Want to visit the biggest shopping mall in Arizona? You would find it to be located in the heart of Scottsdale.
With around 2 million square feet of shopping space, the Scottsdale Fashion Square is one of the biggest malls in the whole country. Made up of high end, luxury retail locations, it is literally the one stop shop for upscale items that you may not find elsewhere in the city. With that, the mall holds plenty of fine dining locations as well. What more could you want from a shopping destination, really?
Due to its modern inventory and access to high fashion, the Scottsdale Fashion Square could be a must visit before you hit the popular nightclub scene of the city. Whether you are finding some club wear or just want to spruce up your existing outfit with some Loboutins, this mall would provide you with plenty of choices and fun to boot.
Scottsdale Has Something for Everyone
Depending upon your personal preference, Scottsdale has plenty to offer.  Whether you want to indulge in the city's party scene or just explore its natural history, you would find that the destination has something for everyone.

So the next time that you are about to visit the Wild West, don't forget to put Scottsdale at the top of your list. You won't be disappointed with what you get to work with.
We have been wearing out our jandals (Kiwi for flip-flops) on our travel adventures around the world since 2009. We think our blog is thought provoking and a little witty. But we have been proven wrong before. Find out more about us here...
What Are You Looking For?