Happy Hump Day! What is Hump Day you may ask yourself? Check out this quick description then come right back…
Each Wednesday we post up a picture of something that we have found helps us imagine NOT being at work and helps us get to the weekend faster. It could be just a relaxing beach, a surfing location, a great snorkelling spot, a destination, well you get the idea.
Where In The World This Week?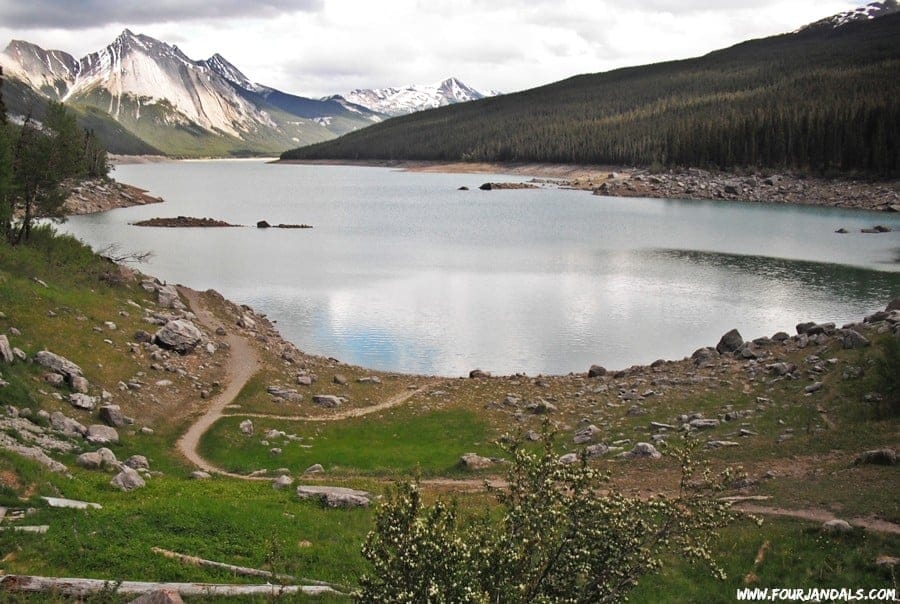 Sorry for the regular readers but we are headed back again to one of our favourite places in the world. Jasper National Park high in the Canadian Rockies. We absolutely loved the area and previous weekly Hump Day photos are littered with pictures taken around Jasper.
This photo was taken overlooking Medicine Lake and is located along one of the world's most scenic drives from the town of Jasper to the jaw-dropping Maligne Lake. What is amazing is that if you drove up here in the winter there wouldn't even be a lake here!
Medicine Lake disappears every year due to a huge underground river system which drains the lake. The lake is actually very sacred for the local Indian tribes because of this reason as they never knew the reason behind the "Vanishing Lake".
If you are ever in Jasper National Park then be sure not to miss this drive. Not only for the scenery but also because as the road winds its way up towards Medicine Lake it won't be unusual to see an abundance of wildlife. It is not uncommon to drive past Grizzly or Black Bears, Caribou, Moose, Wolves or Mountain sheep. Just don't be a dumbass tourist and get out of your car!
What memories does this photo evoke to help you get over Hump Day?