Mammoth Lakes Hot Springs, California, USA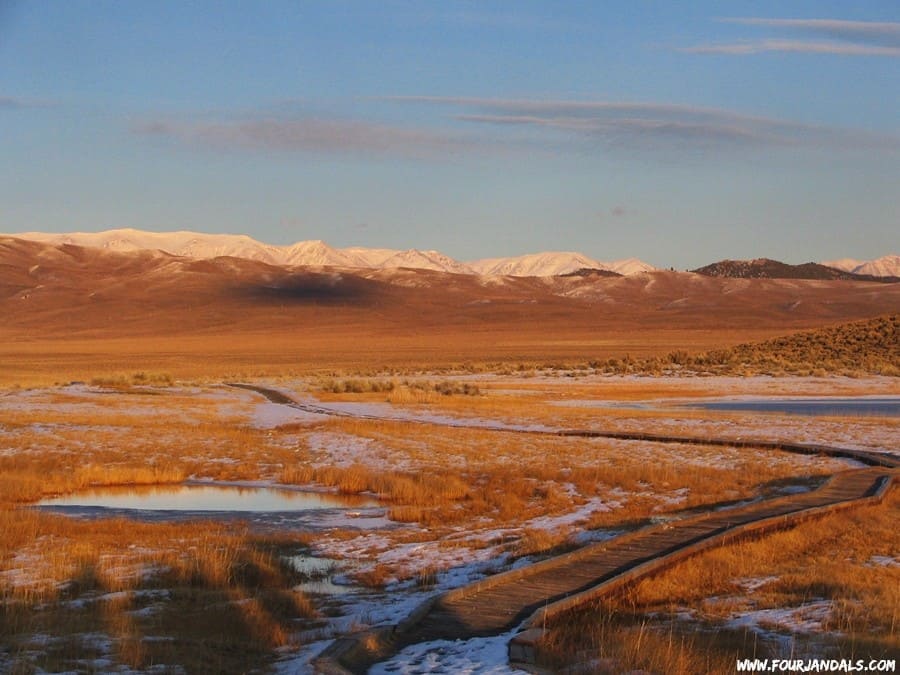 After I finished University in New Zealand I needed a break from everything. Of course I chose to travel and my destination was Mammoth Lakes in the Eastern Sierra Nevada Mountains. All I wanted to do was snowboard every day at Mammoth Mountain and not have to worry about anything else for 5 months.
Not only was I rewarded with probably the best snow I have ever snowboarded on but I also made some new lifelong friends.
To soothe our aching muscles after snowboarding adventures we would often drive out to one of the many natural hot springs around the town of Mammoth. The whole area is a geothermal wonderland and you can pick and choose depending on how isolated you want to be.
This one was one of our favourites and even I won't tell you the location 🙂