As you might know, Food is a pretty big deal for us. We basically only travel for crazy adventures or so that we can indulge our taste buds with various sweets and savoury treats from foreign lands. In particular we love to learn how to cook with the local ingredients.
Food is the sole reason why we chose to travel throughout Italy.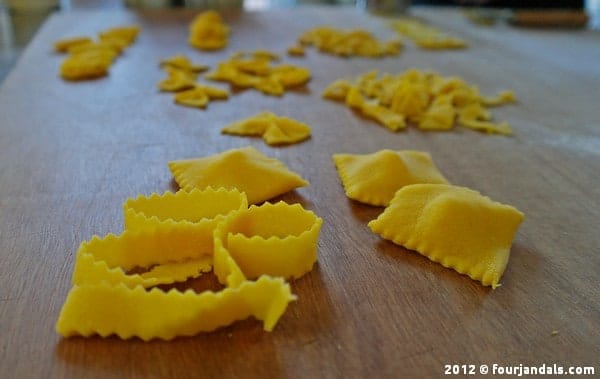 One of the things we really wanted to do in Italy was visit a cooking school. Arranging it with the Emilia-Romagna tourism board was simple and when they told us that not only would we be learning from some of the best cooks in the world, but we would also be learning in the town where Italian cuisine was born, it's fair to say we were a little excited.
Giggling like school girls we exchanged a few high-fives before reeling in our joy.
Casa Artusi
Casa Artusi was created in Forlimpopoli to honour its most illustrious citizen, Pellegrino Artusi, who is recognized worldwide as the father of Italian cuisine. Artusi dedicated his life to creating a cookbook for the kitchen at home called "La scienza in cucina e l'arte di mangiare bene" or "The Science of Cooking and the Art of Eating Well". The cookbook is still published with the old recipes with a few new ones added each time.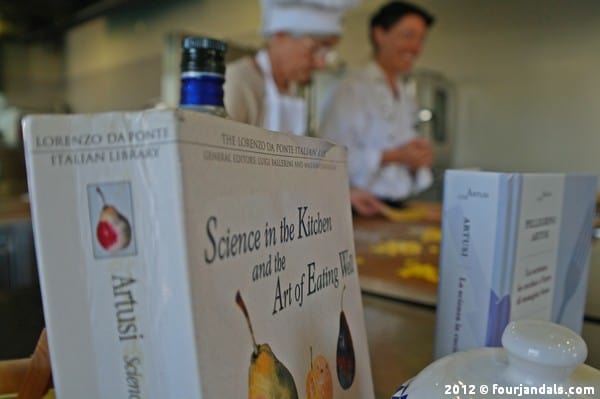 Pasta Making Class
Greeted by our very own Marietta (the wonderful women who teach Italian cooking at Casa Artusi) we donned our aprons before being shown a very quick demonstration on how to make fresh pasta.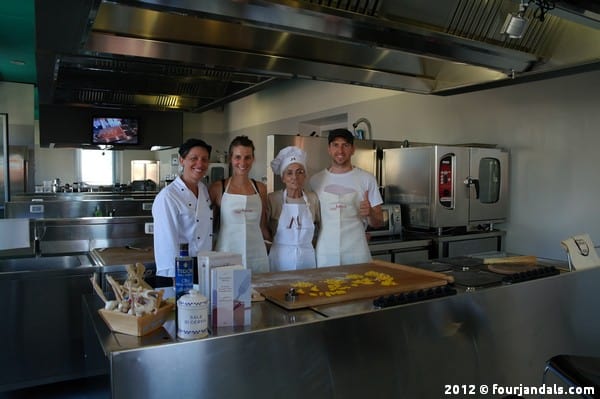 It turns out that it's not all that hard and even a amateur like myself can whip it up a batch of fresh pasta in no time at all. Just mix 200g of flour and 2 eggs together and then knead, knead, knead and roll, roll, roll it out.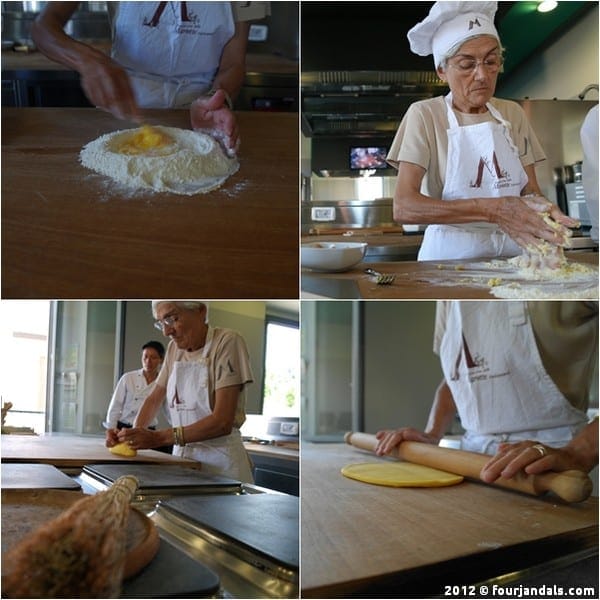 I would have made an absolute mess of it all if I didn't have my wonderful Marietta encouraging me with the odd pat on the back and "Bravo". She actually seemed genuinely impressed with my skills in the kitchen. And considering I usually leave the cooking up to Adela I was secretly proud of myself as well.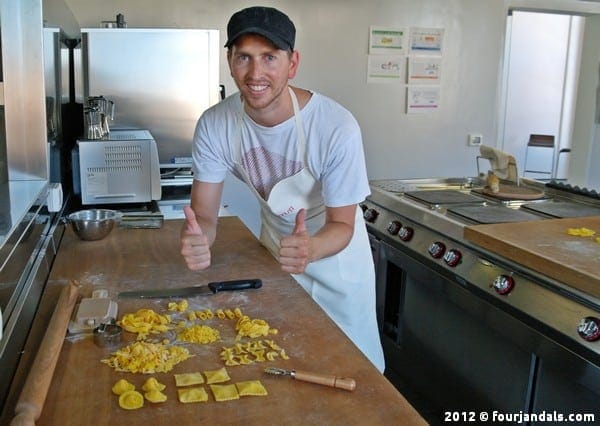 By the end of it we had made all of this and earned the right to be inducted into the Casa Artusi alumni.
Definitely one of the highlights of our trip to Italy and it was such a treat that night to be able to boil up our own homemade pasta and taste our own creations.
Check out our awesome pasta cooking skills in our video:
If you get the chance then we highly recommend you go and try out Casa Artusi yourself as the school is open to everyone whether you are a professional masterchef or an enthusiast who just wants to practice the art of home cooking.
Disclaimer: We were guest at the #Blogville apartment with the Emilia-Romagna Tourism Board. However, as always our words (and pasta) will always be our own.